15.05.2021
011info: Templars of Belgrade's heritage for over 20 years
From humble beginnings to Belgrade's largest portal in only 20 years. This is a brief description of the 011info portal - a crucial platform for any company that would like to elevate their business to a higher level and a Mecca for anyone interested in Belgrade history. This portal is run by a group of great people who became friends through work and share a clear desire to help and support their clients and portal visitors in every way.
Vlada Radivojevic, the leader of the portal
Today you lead the 011info team. But like most of your employees, you also started off back in the day by looking for work in the business pages.
If I told anyone that 20 years ago I had the idea to achieve half of what we managed to do until today, that would probably sound funny and inspirational to some new people. At the very start, I entered this company which back then had only a clear vision of what it wanted to be. There's a saying that a man who doesn't know his place is like a ship sailing without a destination. The same goes for any company. This is why it's so important that we knew where we wanted to go. It turned out that with constant improvement, education and working with our colleagues we managed to expand our sector and guide our ship to where it needed to go - to becoming the leading portal in our region.
What does 011info offer to its clients and what is it that sets it apart?
We believe that we actually have no competition at this moment. We offer our clients a combination of features. There's the ability to elevate their business to a new level, gain new contacts, be visible throughout the world but also the opportunity to work with true friends who will dedicate themselves to their success.
Our clients are also our friends and partners. We understand their needs, abilities and problems. We understand what they need - views, return clicks...we live and breathe together with our clients and do everything that we can to give them our help and support.
As a portal, 011info also offers its audience additional content about Belgrade's history.
We see ourselves as Templar knights of Belgrade's history and the guardians of our heritage. All of us who work at 011info are Belgraders at heart, whether by birth or by long-time living in this city that we love more than anything. We do our best to present our city in the best light and it's important to us that we reclaim certain stories from oblivion. We want to reveal the histories of various streets and squares, to recover stories bottled up in forgotten, dusty jars of Belgrade's shelves, dust them off and show them to our fellow Belgraders and the world.
We take pride in this endeavor, especially since some of our texts and interviews have been relayed by media in Spain as well as the famous Guardian. 
So the commercial aspect is not the only focus. 
If it were, we would've become a generic click farm that allows our management to live on the high leg, instead of a company with 30 employees and countless stories about Belgrade. The focus isn't solely on the profit, but on the beauty of human warmth. This is how we interact with our clients, the visitors of our portal and these are the values we all share and prioritize.
What are your plans going forward?
We plan to take further steps in our business practices in the coming period. The 011info portal is already specific in that it isn't just e-commerce, or just a city guide, but rather a mixture of the two. We would like to utilize new channels, apps and tools in order to help people get the information they are looking for as quickly as possible, save their time and help them resolve their problems.
Just by doing that, we will also help our clients attain more profiled visits and increase their own profits.
On the other hand, there is also the 381info portal.
381info portal is also the result of listening to the market and our clients' needs. Back in 2008, some of our friends and clients asked us for restaurant recommendations in Zlatibor and Vrnjacka banja. I told them that's not our area of business, to which they replied they could've sworn we also had that content in our portal.
That's how the idea of 011info, but for Serbia was born. We started with tourist destinations and then expanded into a separate portal 381info, where we set foot outside of Belgrade traffic. This might hide the greatest potential of this company because it's not only based on Belgrade, but spans all across Serbia. We believe that it has a lot of perspective and we've also started the 051info project for Banjaluka, with the goal of expanding to Republika Srpska. There are similar plans for Montenegro.
No matter the future of the world, our future will be bright. :)
Elmir Mehmedovic, the manager who's always there to help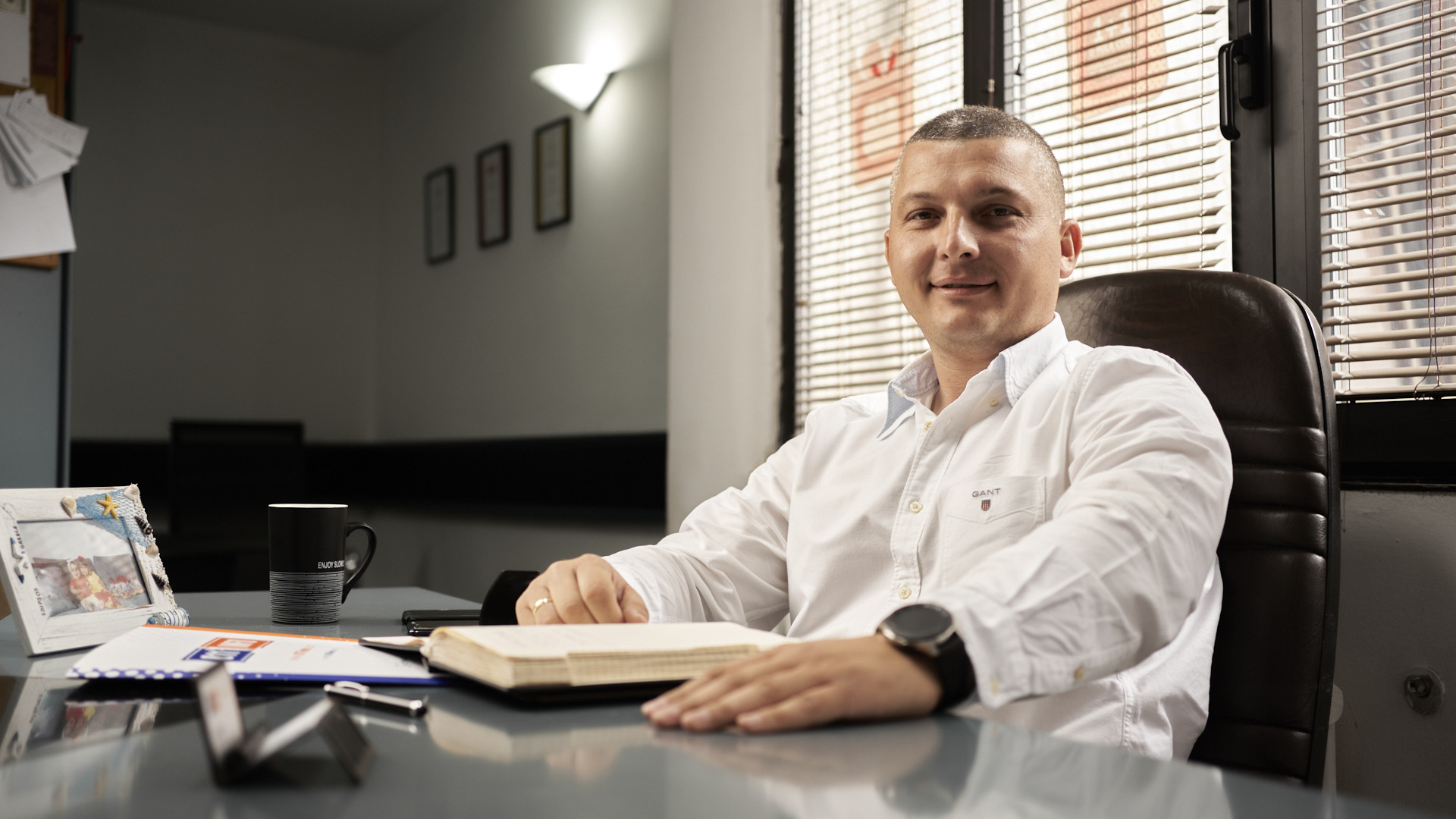 You are one of the longest standing members of the 011info team. You've been with 011info since 2011. What do you do?  
It's hard to say who does what exactly. Everything we achieve is the result of teamwork and we help each other with every task, like a family.
My primary job is to negotiate with our partners, present 011info to them and illustrate all the ways in which we can help. I'm also the team leader for our other managers, I run education programs and help out my colleagues when needed. Everyone is in charge of a specific task here, but we all jump in to help each other when the situation demands.
How hard was it to build the 011info team?
Over 70% of our employees have been with us for over 5 years, which speaks volumes on how satisfied everyone is with work conditions and their teammates. It wasn't easy to bring it all together, but when I set my sights on something, I make it happen. Everything is possible with sacrifice, work and the right values that you share with others.
Of course we continue to work on improvements and on expanding our team. We are always looking for fighters who are ready to be team players and - to use a sports term - leave their hearts in the field. There are two things anyone needs to succeed in our line of work - to believe in our product and to be persistent. Marketing is a very specific line of work and it requires dedication, readiness to learn a broad skill set and a love for working with people.
You offer the full package to your clients when it comes to marketing.  
We do our best to communicate with our clients in a new, open and unique way and to provide for all of their needs. We round up the entire internet marketing process for our clients. We connect their social network platforms, websites, links and presentation into a cohesive networking system which we present in our portal. We offer consultation, give every client advice suited to their specific needs, tell them when it is time to redesign their website and things like that. We are generally there for anything they may need to improve their business.
Can you give us an example to illustrate the process?
The best example of how successful we are is that we very rarely have to pay for drinks when we meet our clients. There are people who understandably have reservations when we come out to meet them for the first time and present our services. However, already at the next meeting and onward, it all changes and we become friends because they've seen the excellent results we've achieved together.
For example, we had a client who started a children's playhouse, then a wedding restaurant and a kindergarten. We were in touch during all of his endeavors and he wanted us to present all of his business, even though I'm personally not someone who works for a marketing agency, but for a portal. Still, he understood that this was a great thing for him. In the end, he called me to thank us for the five weddings he organized that year thanks to 011info portal.
There was also a hairstyling salon that signed with me and ended up giving me free haircuts for life because of great communication and cooperation. :)
Once we start working together, our clients simply stick around for good.
Snežana Divnic, the gentle guiding hand behind 381info portal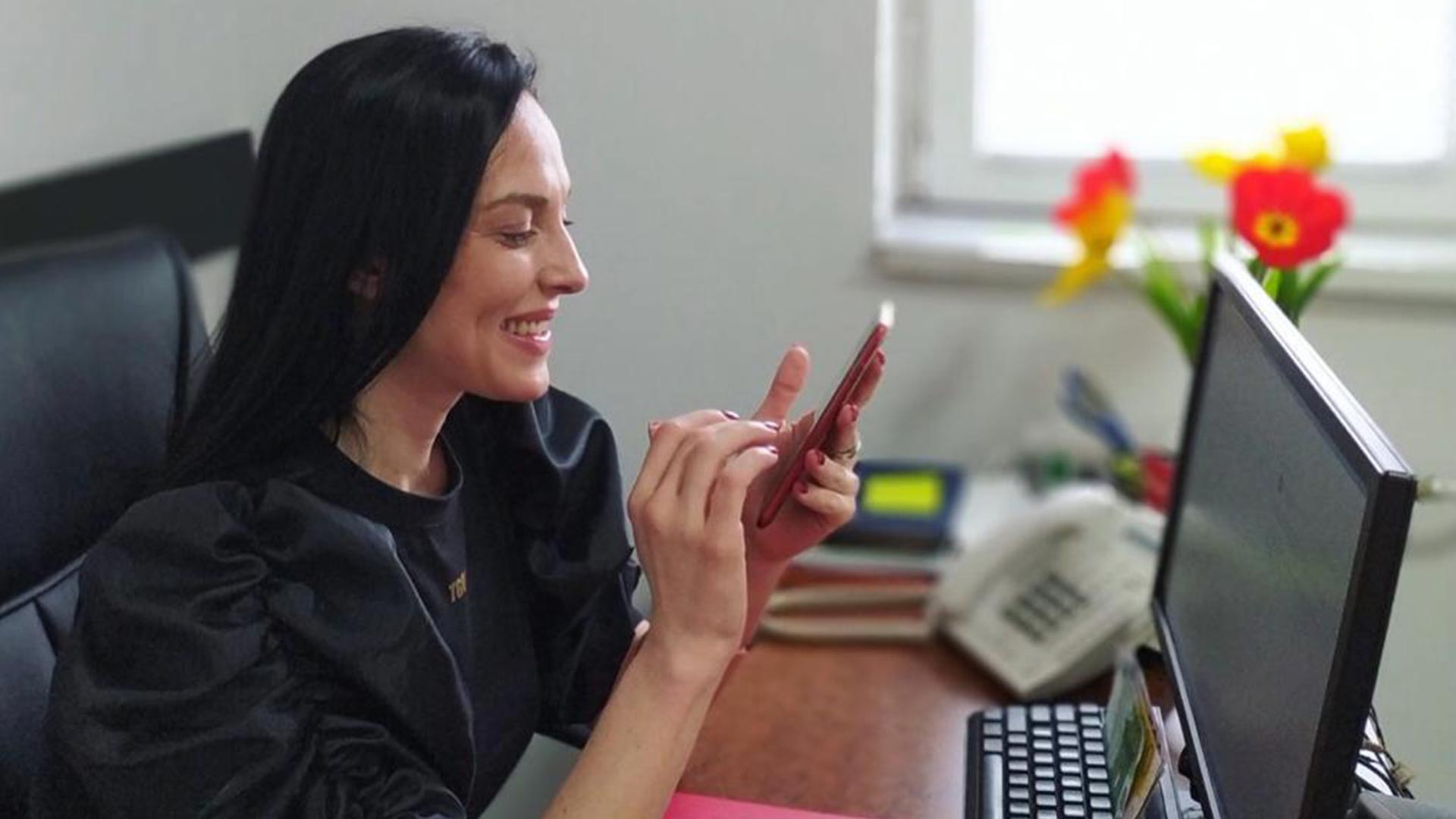 How long have you been with the team?
I came on board 16 years ago. Like most of our old guard employees, I came so that I could leave. In other words, I had planned to earn some pocket change, renew my wardrobe, earn enough for a vacation and then stop working there. But I quickly fell in love with the atmosphere, the people and the work itself, so I stayed for over a decade and a half and the love goes on. 
What challenges do you face in your work?
I don't like to say I face challenges. I think we are doing very well and I'm guided by the fact that what we offer is what everyone needs. My idea is that the entirety of Serbia's business world should be accessible on the internet, which means our portal. That's why I love what I do and the way it all works, because our role is to help our clients in their business life and make them stronger.
There are always problems that arise in every type of work. How do you usually resolve them?
Through productive conversation and good communication. We often sing while we work and I think laughter is key to any business success and creating a great atmosphere. We are all friends so there's no problem we can't solve and learn from.
How did the pandemic influence you? Was it a limiting factor that made it harder to help your clients achieve their goals?
Internet is the safest place and you don't have to wear a mask to visit it, so we ended up working even better. Over the last year, our visit in certain categories saw a rise of 67%. In other words, our clients were more than satisfied. Information is everything in our line of work and that is precisely what 011info offers.
Danijela Todorovic, 381info - the problem solver
Did you also start working with the "I'm only here temporarily" mentality?
I did. Back in 2007, my husband found an job listing for the 381info portal and I called in without any big ambitions. But I liked the team and the work. I had the opportunity to advance while working with new clients and then I started working with our existing clients which was even more interesting to me because every time I hear from them is like hearing from family members.
What does your work involve?
Primarily I talk with our clients over the phone. My favorite thing to do is to call them to congratulate them on their birthdays. The clients really love that and it's really a treat to talk to someone on a nice occasion.
On the other hand, it also makes me very happy when I'm able to help a client solve any problem. For example, I had a talk with a client from Bajina Basta, a mechanics service owner, who was double-crossed by a company that called him with threats to demand to "pay for further cooperation", which never existed. We called this company on his behalf, told them we were calling in the name of our client and resolved the situation. The client is still grateful to us to this day and of course continues to work with us every year.
Sladjana Petrovic, quality comes first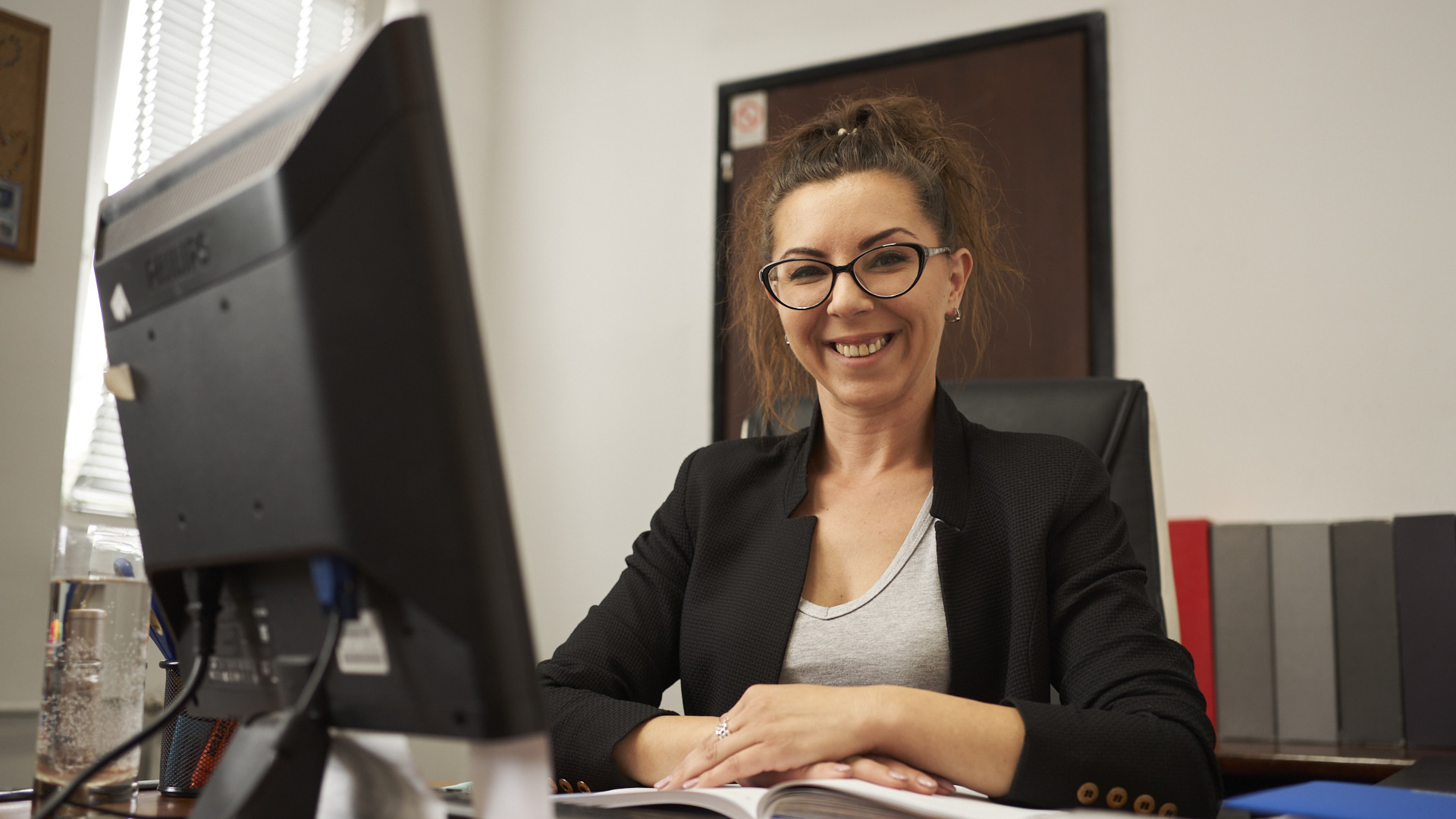 You've been with the company for 12 years now and have had many roles in 381info.
I did everything - from scheduling meetings with clients, through communication and sales, to signing clients and so on. For a while now I've been working in our accounting and finances. As most of us, I came on board thinking it would be a temporary engagement until I found a better job. I never saw myself in marketing or sales.
But things have changed?
While listening to the people I work with, I realized there's a lot I could learn and I felt like a part of a bigger goal and a team that keeps moving ahead.
All of us here have grown up together. Most of us started their families while working for the company and I really think that's beautiful. 
What's your biggest motivator in your work?
Seeing that I know the quality of our services and the values behind them, I'm extra motivated to do my job and I'm happy to go the extra distance to help our clients and give them what they need. There are many really good, strong companies in Serbia and I think we can benefit from working together and help them a lot.
This even goes for local companies. No matter how much anyone thinks they're well-known in their community, it's not always like that. For example, there are towns like Topola, where people don't even know what they have access to in nearby places like Arandjelovac and that they can easily find the best solution there. Even if they know of a company by name, often they aren't aware of the full scope of its services and what it can offer them.
Sandra Komljenovic, the lady who loves her work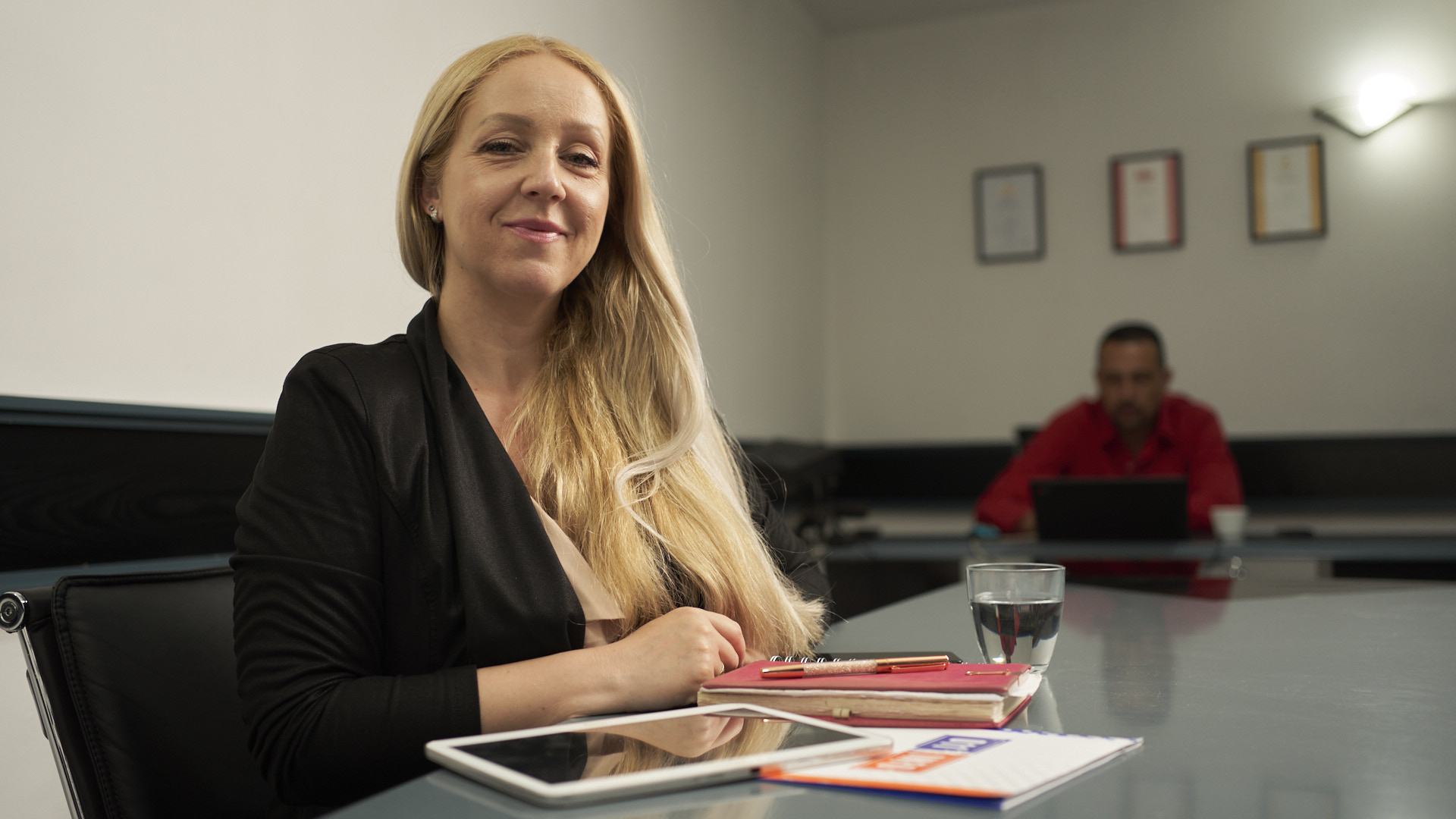 You're one of the veterans of your trade. 
I've been with the 011info sector since 2007 and I work in marketing. I really liked the entire story from the beginning so I stayed because it's the best place for me. Even when someone looks at my private Instagram profile, they'll see a lot of posts with the hashtag #ilovemyjob and it's really genuine. I love my work and everything involved in it.
You've gained a lot of experience. How long do you plan to stay with 011info?
Until they chase me out with a stick, definitely. :) I work with new and old clients and it's really lovely when I get to meet with them and they welcome me like family. We have coffee, chat and see what we want to do moving ahead. Really, working at the portal is something that fulfills me every single day. 
Anica Velimirovic, persistent in victory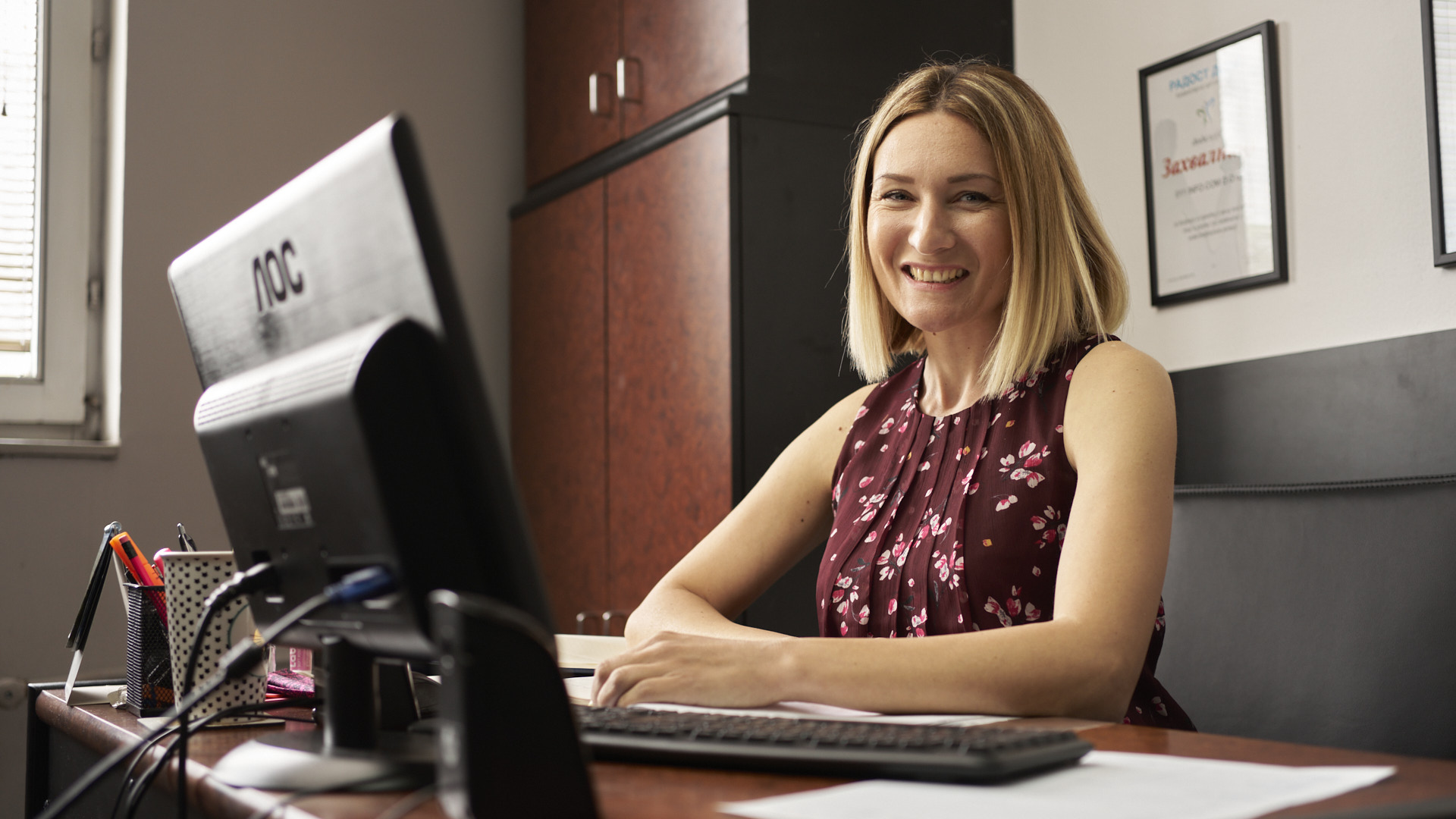 How did your journey with 011info begin?
I started 12 years ago, working on the field as a marketing manager. Honestly, at first I thought about quitting every single day. Currently I work with new clients and schedule meetings and I also help out with the finances. Every one of these jobs has brought me a lot of new knowledge and experiences I could apply in my private life, so I've definitely gained a lot working at 011info, both privately and professionally.
It's clear that leaving the company is not on your mind today at all, but what was it at the start that made you feel that way?  
Working with people can be very difficult and I didn't immediately find my feet out in the field. I remember a meeting I had in Vodovodska street. I didn't know that it's a very long street and I decided to walk to the meeting. I walked for quite a while. When I finally got there, I realized the client didn't wait for me. I wanted to cry. But I said to myself "this means war" and I persisted out of spite.
Of course, I got a lot of understanding from my colleagues. They helped me every step of the way and gave me a lot of support. They believed in me, told me their own experiences and gave me advice so that I could find my own way of communicating with the clients. That support still exists today and thanks to the fact that my superiors were patient with me, I can also help younger colleagues today.
Dina Radisavljevic, 20 years a voice of support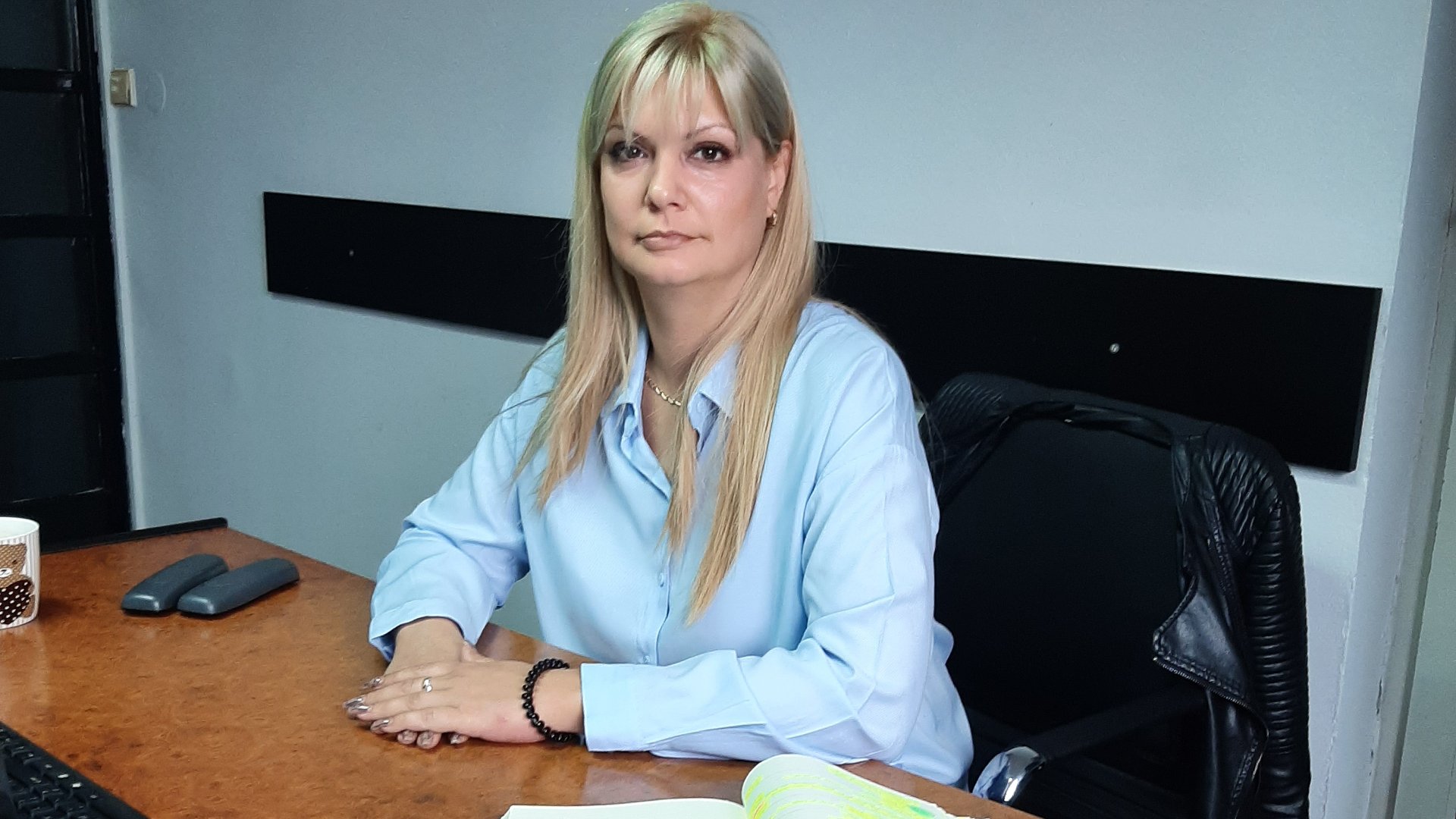 You've been with the company practically since its inception. Is there something that could push you to leave?  
Before anything else, we're one big family. I came here in 2001, as a 19 year old kid and I've spent over half of my life here by this point. There's nothing anyone could offer me to get me to leave. 
What do you do at the company?
The only thing I haven't done yet is fieldwork, so my voice has been what the clients hear when they call for 20 years now.  I don't like titles and I think we're all equal. 
I've been through practically all sectors and the experience I gained allows me to help both our clients and my colleagues to resolve every problem or challenge that shows up.
It's interesting that the assistance you provide often surpasses the usual portal services.
Back when we started, it was still the time of dial-up internet. And ever since then, our imperative focus was to help people. Not just clients, but also people who call us when they can't find something.
Of example, one lady got locked inside her apartment by accident. She called 011info for help. We found a locksmith for her from our database and the lady was soon free. We're simply the ones people call when they need help, like a reliable family member.
Or another example, a group of trumpet players called us when their van tire blew out, thinking they were calling a tire service. They typed in "tire service" in Google search and came to our website, but clicked on our contact list instead of the service's. Of course we got them in touch with a tire service immediately and they managed to get to their gig.
You help each other as colleagues with equal passion.
We spend a lot of time together and have known each other for years, so we are all close with one another. A colleague is sometimes more likely to help you than your family. We've grown up together and are always there for each other.