15.11.2020
Aleksandar Radojcic: Mirijevo local from the big screen
We watched him act in Montevideo, Military Academy, LIttle Mermaid...he won our hearts with his performances, made us laugh and experience numerous adventures. Aleksandar Radojcic speaks for 011info about his childhood, love for his birthplace Mirijevo and the goals he'd like to achieve.
What were your earliest childhood memories?
My earliest memories are connected to Mirijevo, my neighborhood. I wouldn't trade it for the world. I see that time as a carefree period of my life. As a parent today, I'm almost a little surprised at how much our own parents trusted us. We got to be outside until someone called us in from the window. 
When I was growing up in Mirijevo, it was an area full of greenery and with very little traffic. I spent my time up until high-school playing soccer, basketball, victories...I can say I lived and breathed Mirijevo because I was outdoors all day long. Even when my friends weren't around, I'd go out and take walks on my own. 
Still, usually I was hanging out with 15-20 kids of different generations. I knew the entire neighborhood and who came from which building entrance. 
I loved that Mirijevo was a hill. After college I spent a lot of time in Banovo hill and those Belgrade hills sort of made their mark on me. We often played soccer on inclines - all that mattered was that we had a ball and friends to play with. 
I remember how we played basketball even on frozen terrain in winter. We would organize entire work initiatives - get shovels, pickaxes and spades from the buildings and then clean the entire court from ice together, put on our gloves and play.
I'm sorry that kids nowadays don't see it that way anymore and the courts are empty. It all became less interesting than social networks and the internet. 
I remember when first gaming arcades with computers showed up. From that moment on there was no basketball or football played for three years. I was miserable during that time because I'd gotten used to playing outside, having tournaments. I never suspected that an even worse time was coming. At the arcades we were at least still all together, but now a phone is enough to everyone to play by themselves. 
Mirijevo of your childhood looked a bit different than it does today.
It was full of meadows. Behind my school which was constructed in 1994, there were meadows and farm fields. So I lived in Belgrade but we'd regularly go out to pick our neighbor's cherries together. :) So we also had the experience of almost growing up in the countryside. The entire atmosphere and connections we had with each other was similar to a smaller town or a province. 
There was even an urban legend about farmers who had rifles that fired pepper. Everyone allegedly knew someone who got shot by pepper and it burned so bad. Of course, nothing like that ever happened, but the stories were part of Mirijevo's charm. 
On the other hand, though they were the 90's, I felt safe and Mirijevo was my neighborhood where I knew every corner. I grew up in the neighborhood in the street and that helped me a lot in life. I knew how the streets work so I could communicate and work with all kinds of people. I'm very thankful that I didn't move around a lot and had something of my own.
I think that's the winning combination for life. 
Especially in my line of work it's essential to have a rich social life and know a lot of people. I met so many different people since I was young and I learned to understand them and dispel some prejudice even as a child. I think it helps me to this day to find common grounds with all sorts of people, regardless of our differences. 
Still, when it comes to acting it's important to get to know different people. You can't find everything in books, you need life experience.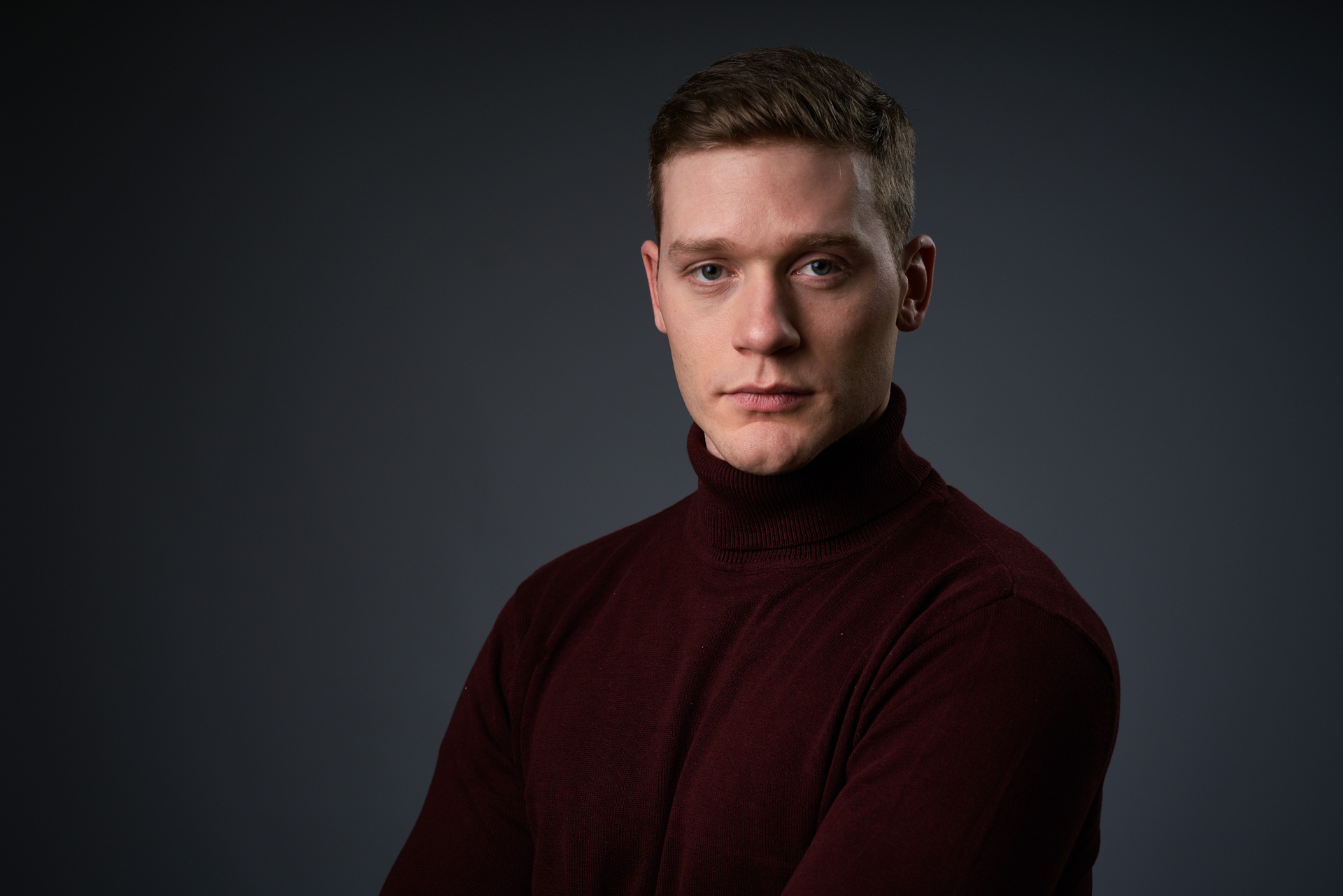 Today things are a little different.
I noticed, and I always say that to my friends. Today, especially if you live in the heart of a city, you no longer know your neighbors or even who lives in your building. Many people have moved to Belgrade and brought something of their own, so that old signature of Belgrade that incoming people had to adapt to is now lost and I miss it. I feel like there isn't as much tolerance and flexibility among people. I like to feel safe, to know my neighborhood and know who's the craftsman and who's the merchant. 
You're famously a diehard Red Star fan. How did your love for the club begin?
The only division I knew since I was a kid was Red Star vs. Partisan. I grew up in a Red Star-loving neighborhood and with the famous graffiti that were all over the place. The former leader of "Delije" Red Star fans lived in my building - Vlada Savija whom I'd known since I was a kid. It was normal to me to root for Red Star even though nobody was pressuring me. It's just that the entire Mirijevo was red and white. 
I started rooting for Red Star in kindergarten, thanks to my father and grandfather and as a kid I'd listen stories about events from their matches. There was always something new and amazing for me and through those stories I learned a healthy love for my club which I nurture to this day. 
For example, my best friend from childhood was a Partisan fan. When we played basketball he'd always wear a Partisan jersey. Though everyone of note around us were Red Star fan, nobody ever caused problems for him or was bothered. 
I know what it means to love your club and not want Partisan to win, but that should all happen without any hatred. We were all boys from Mirijevo first and club fans second. 
In addition to sports, you also loved acting from an early age. How did that start?
It all started with Arnold Swartzeneger whose movies I loved and still love to this day. I watched them with my father who read the subtitles to me. That's why my parents suggested to six year old me to go and study acting in Kolarac. Back then, I didn't even know how to read or right properly but I was still accepted as the youngest member of their studio.
Kolarac was a very serious acting studio, almost like a faculty. I'd stay there for five hours, take four to five lessons, learn about civilization history, theatre history. Still, I found it all fascinating. There were plenty of older friends there who took notes for me so I could study at home. We had different assignments to work on and I really felt at home there. 
I am extremely grateful to my parents who found the time and energy in the chaos of the 90's to take me to city center after work and then wait for me to be done there. They were ready to parent in those crazy times and knew full well how much sacrifice that entailed. Still, if not for my grandparents I couldn't afford the lessons in the first place. Everyone was understanding of me, they did their best to stay up and help me study late into the night, help me prepare for tests and keep up with school work. 
On the other hand, my parents didn't have any ambitions to make me an actor, they were just glad that I was doing something that developed my imagination and helped me make friends. That's what today's kids are missing I feel. Parents are so preoccupied that all they can do is buy a phone and computer so they know where they are at all times. Still, I think that without those sacrifices the child can't really figure out what they like, what they're good at and interested in. 
After a few years you left Kolarac after all.
I was very attached to Kolarac. It was there that I fell in love with that world of imagination and plays with the help of the late professor Zivko Prokic. After he passed away I just didn't experience Kolarac the same way. 
However my parents realized how much it meant to me to escape the everyday life so they transferred me to Mika Aleksic studio in Radio Belgrade. I spent a few months there and then the studio closed. I didn't have any opportunities to attend private lessons so we found a new option in Sandra Rodic Jankovic studio where I stayed for as long as I was an amateur actor.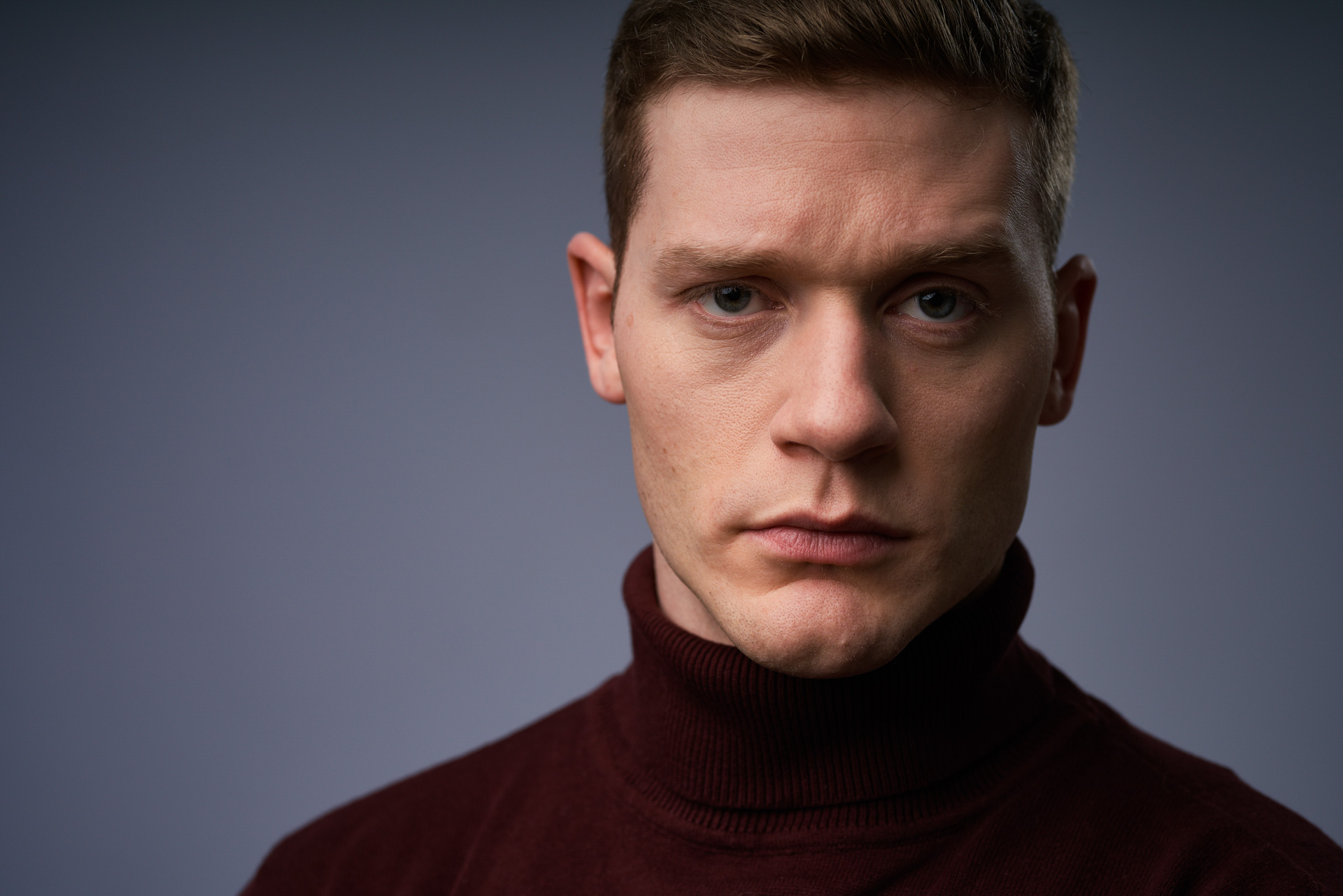 And despite all of that you almost didn't become an actor at all.
I think my parents were very sensitive to what my sister and I were good at in life and what we were interested in, so they supported us in that. In the end, we both graduated from art-related faculties. In fact, I think they knew better than I did what I really wanted because at one point I even considered enlisting in Law School instead of acting. But after talking to my parents and getting support from Sandra Rodic Jankovic I changed my mind and went with acting. 
Sandra told me that 10 days that I had until the entrance exam was enough to prepare and she believed in me. It turned out she was right and believed in me more than I did in myself. In that period I was uncertain - I needed some kind of proof and for someone to push me. That's something that I'm still grateful for to her and my friends from the studio. 
It's not unusual for actors to be a bit superstitious. Do you have a lucky charm you keep with you against bad luck?
No, because I'm not superstitious. However, when I was a kid, seven was my lucky number. Namely, in third grade I started to root for Manchester United in addition to Red Star. David Beckham who wore number seven became my favorite player and even though many today dispute him I still think he was one of the best players of all times. 
That's why for a while I carried an iron number seven, like you'd find on an apartment door, that my friend gave me. For good luck, I used to hid it in my sneaker when Red Star played in Pionir so they wouldn't take it from me.
Still, in time I let go of that idea and don't think much of it today. 
For example, I'd never won anything playing luck based games in my life. Once as a kid I got a replacement Bingo ticket and I was jumping for joy. 
When I grew up and matured, I realized that what I'm doing and the effort I make would be all I had. Nothing would happen easily or quickly. 
The older I get the less wishes I have, but rather set goals that I want to work towards. When you have a goal, you have to make a plan on how to make it happen or admit that you were lazy and couldn't get it to work. You can't blame anyone else. 
I'm happy even with the mistakes I made as well as with my successes because they make me what I am. I do my best to learn from my mistake. If I don't learn, I'll stumble but I can't blame anyone else. 
Your first professional appearance was in the play "Little Mermaid" which you acted in in year 2008 while you were still a fresh-faced student. It was very important to you - in fact, that's how you got your nickname Aca Prince and found your new home with the Bosko Buha theatre. 
It's still my favorite play I ever did. I went to casting for it straight from my faculty. Thanks to it I connected to many people and with the theatre Bosko Buha itself which has been my home theatre for 10 years. 
That was where I met the director Milan Karadzic with whom I worked on all future plays in this theatre and also some TV shows. That's when I started spending time with people who'd become my godfathers today - Aleksandra Tomic and Viktor Savic. I actually got to know the entire crew of Buha and still think of them as my family today. I love that familial atmosphere at Bosko Buha theatre very much. 
I also think that this play opened many doors for me and I really got the taste of what it means to play in a theatre. I learned the first steps there and applied everything I knew from college. With the friendly atmosphere I mentioned earlier, there was no better place for a young actor. That's why Buha has been the best training grounds for young actors for 70 years and running. It's the place where you can learn theatre etiquette and understand the industry. 
Today, when Buha has been working outside of its own house for five years, my colleagues and I have a mission to fix up the theatre or find a way to revive it. 
Bosko Buha gave birth to so much theatre audience that its importance for the Serbia's acting scene goes without saying.
I'm really glad that through those fairy tales we tell I never got tired of acting. When you see these little kids - some so small that two of them fit in a single seat, you know that you can gift them the love for theatre that they'll carry with them forever.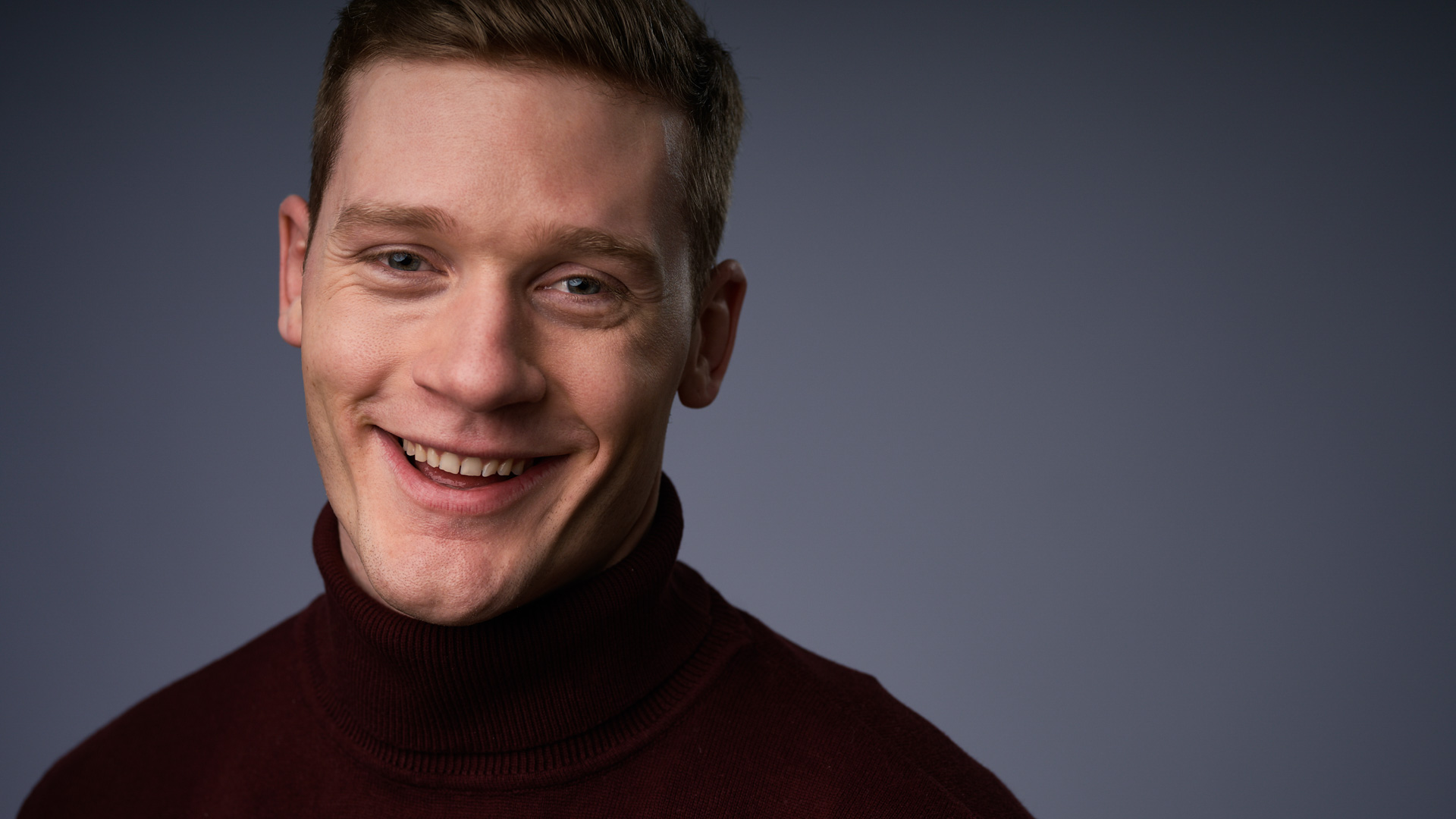 The role that made you famous to a wider audience was in Montevideo. After that, the Prince became the Ballerina. 
I am so happy that I was a part of that and that I still carry those memories and friendship from that project, which was a blessing. I got so much amazing experience that were useful for me in many projects to come and really came into my own as actor. 
I owe a debt of gratitude firstly to Dragan Bjelogrlic who didn't want the security of engaging famous actors, but took a risk with anonymous young people to go with him on that four year journey. In a way he made history because after so many years of staying out of theatres the audiences came back with that old love for something forgotten.
Many other projects got their chance on the wings of that success and that is so important. 
Another interesting fact is that actors had a lot of freedom working on Montevideo.
My role was much smaller initially, but Bjelogrlic gave us plenty of opportunities. Though it was all very hard work. We had to be ready at all times in case Bjela asked us 'What would you say here', so we could answer with an attention-grabbing line. There wasn't much leeway - there were eleven of us and everyone had to say something. 
What we did was we'd come in with a ready-made scene and then we'd mess with it until we made something that felt alive. I think we all did a great job and that it was that desire to be included and contribute where you can that made that project memorable. 
This method really paid off later. I was lucky to work in a group of young actors in "Bicemo prvaci sveta" and "Zigosani u reketu" where I felt like I was back in college - "aha, this is the situation, let's work around it and make it alive". This always turns out great because it becomes vibrant, honest, natural and possible and people recognize it. 
You took advantage of your popularity in order to help others by being very active when it comes to humanitarian work. 
I think charity work is something that should be normal - like my duty so to speak. The popularity and connection that actors have with the audience obliges us to give back by doing good. 
That's why I don't mind when someone mentions that I participated in those kinds of things. Not to be praised or thanked, but because it feels like we've numbed a little lately. We see a call for help with someone's treatment and we turn around and act like we didn't .
I feel that people feel satisfied just by liking or following something on social media and that the personal involvement is lacking. That's why I try to motivate people to renew this feeling of togetherness that's unique to our people so that we can be there for one another when it matters. 
I think that artists should point out things that can be improved and that by improving one thing at a time we can improve all of society. Of course we aren't all-powerful but if everyone does what they can we can achieve great things. 
I think that's how my generation was raised - to help their neighbors and who they can and this is what we need to teach today's generations who grow up with reality shows and instant influencers and aren't mature enough to tell right from wrong. 
This is precisely why I'm not a fan of social networks. I use them because those are the channels of communications nowadays and that's how the young learn what they can see and where. I think that's the way and we mustn't lose patience.
I understand that some kids come to the theatre because they like how the actors look. But then they like the play and continue to come and realize what real values are. 
This Covid situation disrupted a lot of things and impacted everyone. Were you ever afraid?
Of course I was. Between June and July I lost some very dear people and was worried about others. I wondered how this would run and what to do. 
Still, I think that we gain nothing by panicking. I try to be safe as much as I can. My life can't be ruled by panic and fear. The only courage i have is to work and be better for myself, my environment and my child. 
Filming "Kosara" helped me deal with a lot of that initial panic and paranoia, seeing how it started in that period and I had to dive in.
As a people we are used to states of emergency and bad situations. As crazy as it sounds, I feel that's our benefit in these times. Also, we proved as people that we work best in difficult circumstances when we need to pull together.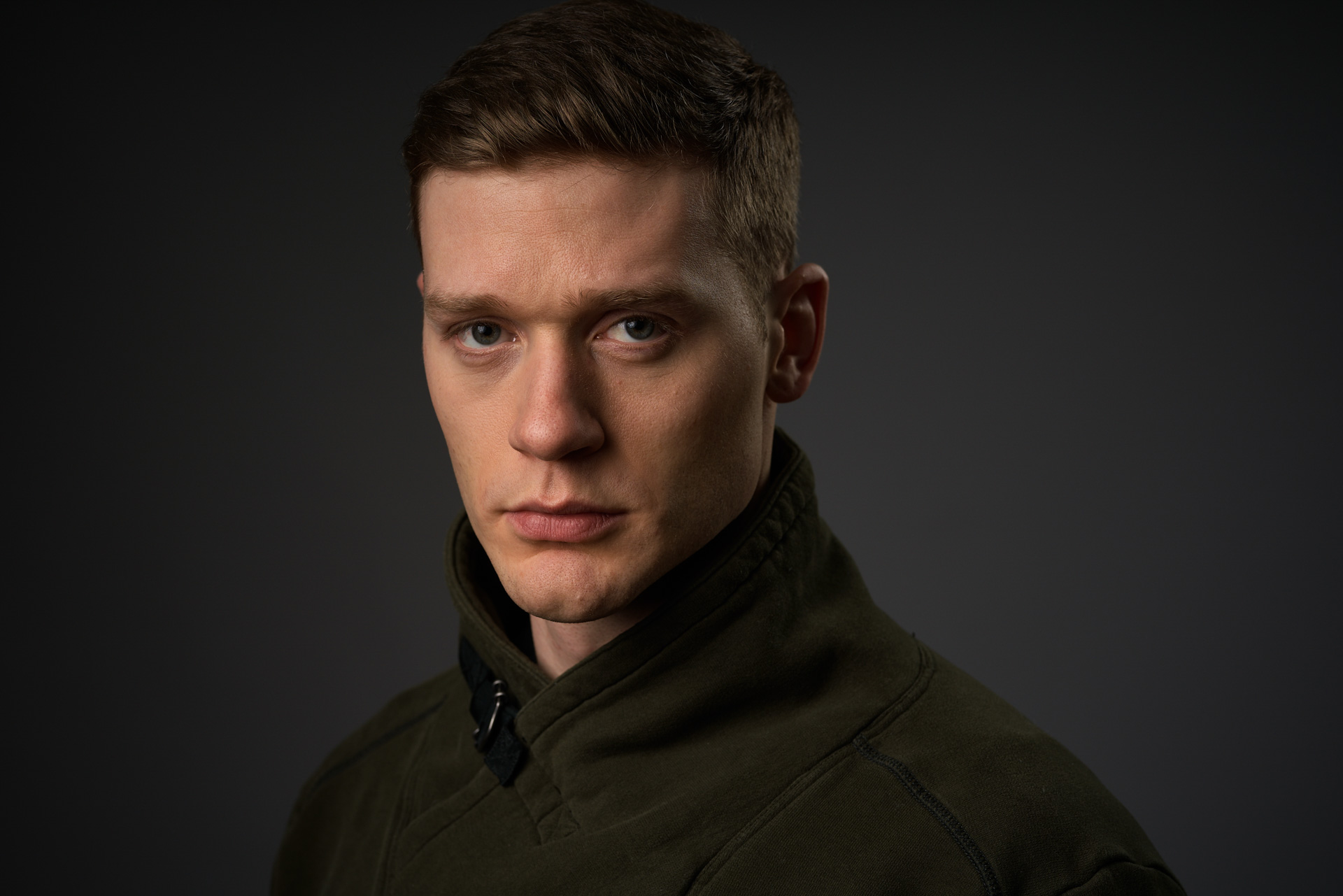 Seeing how Covid slowed down many industries including actors, you're probably focusing on other things you're good at aside from acting.
I had a period almost a year long when I was around 30 years old that I didn't act at all. That was the first time I faced the fact that maybe I couldn't keep this up forever. I know how I felt in a time when I didn't have the same security I always did and had to work in multiple fronts. You never know when something will open up for you. 
I realized that the point wasn't for me to wait by the phone, but to have some kind of material safety net to make my life easier. I didn't want to act to survive, I wanted to act because I loved it. 
I love when life challenges me and takes me in a direction I hadn't considered before. That's how I had many excellent experiences by accepting challenges that life set before me. That's how I got to work with the brand "Acai berry" that offers healthy fruits. That went along perfectly with my goal to do some work outside of acting and my lifestyle and training. It allowed me to do something connected to things I really believe in and bring people something useful.
I never actually knew how many interesting moments I'd have by setting off into entrepreneurship and how precious that experience is. I work in certain things I never knew I could and every day is a new adventure. 
What are your plans for the future?
I'm currently working on a TV show called "Zlatni dani" and I'm especially happy that we're continuing with the project "Kosare" because I feel that this is a story we need to tell and do our utmost to bring to the audience. 
On the other hand I'm excited to try my hand at various things because I don't think we were made to do only one job, though I can only give my maximum in acting. 
I realized that acting isn't the type of work where you can make two movies and be set for money for years to come. I don't like depending on whether someone calls me or not. 
That's why I'd like to take some good friends and try my hand in this industry, as they say, from scratch - starting with scripts, production, organization… 
It's very hard for all pieces to fall into place on any project. For someone to give you a role that resonates with you and to work with people you'd love to work with. I'd only had that pleasure when I was doing the play "Pazi sta zelis" where myself, Aleksandra Tomic and Radovan Vujovic worked on a piece that was interesting and close to all of us. We've been performing this play for five years with great success and so even when you come to the play tired or burnt out, you come into the stage with these amazing people and be energized by their presence. Those moments are the sole reason I love acting. 
When you manage that, it makes the entire experience even more beautiful than when you just play a role you were given.