15.05.2023
Big Lale: The Artist Who Brought Magic Into Our Lives
When he was little, everyone called him Lazar Antić. Except for his mom. To her, he was always Lale. And after he grew up, he became Big Lale, a magician whose tricks left no one indifferent and who, dressed in his white tailcoat, his trademark, brings a little magic into our lives.
In an interview for 011info, Big Lale talks about how he discovered his calling in life and became the youngest magician in Yugoslavia without his parents' knowledge. He recalls his friendship with great movie stars and his greatest trick.
What is your first childhood memory? 
My first memory is of poverty. My parents were poor and they worked on the land of the wealthy. Instead of receiving money, they would be paid in food. For example, we would get a sack of corn for the pigs, which would later help us survive the winter. 
While your parents worked, you went to school, and something happened there that would impact your entire life. 
It was at the "Ljubiša Urošević" Elementary School in Ribare, near Jagodina. I was an excellent student, and I was really drawn to everything we were learning. 
So, in the fifth or sixth grade, I had my first encounter with magic tricks. There was a certain Czech performer who came to our school, but since I didn't have the required entrance fee, I watched his magic performance from a few meters behind him. 
I was fascinated and tried to absorb everything I saw and understand how it all worked. As early as the next day, I performed one of his tricks in school in front of the other children and left everyone speechless. It was my first small performance. 
The following year, on March 26th, for the school celebration day, I performed at an event in the local community center. Among the audience were students, teachers, and even the mayor, which was a big deal. When he spotted the mayor, the school principal approached me and said, "Don't embarrass me now, Antić!" 
And I didn't disappoint. I performed my act and brought smiles to the audience. In my excitement that everything went well and was well-received, I started laughing hysterically myself. Everyone found it endearing, so I received double applause and a standing ovation. In the end, the school principal hugged me and congratulated me. I was only 11 years old.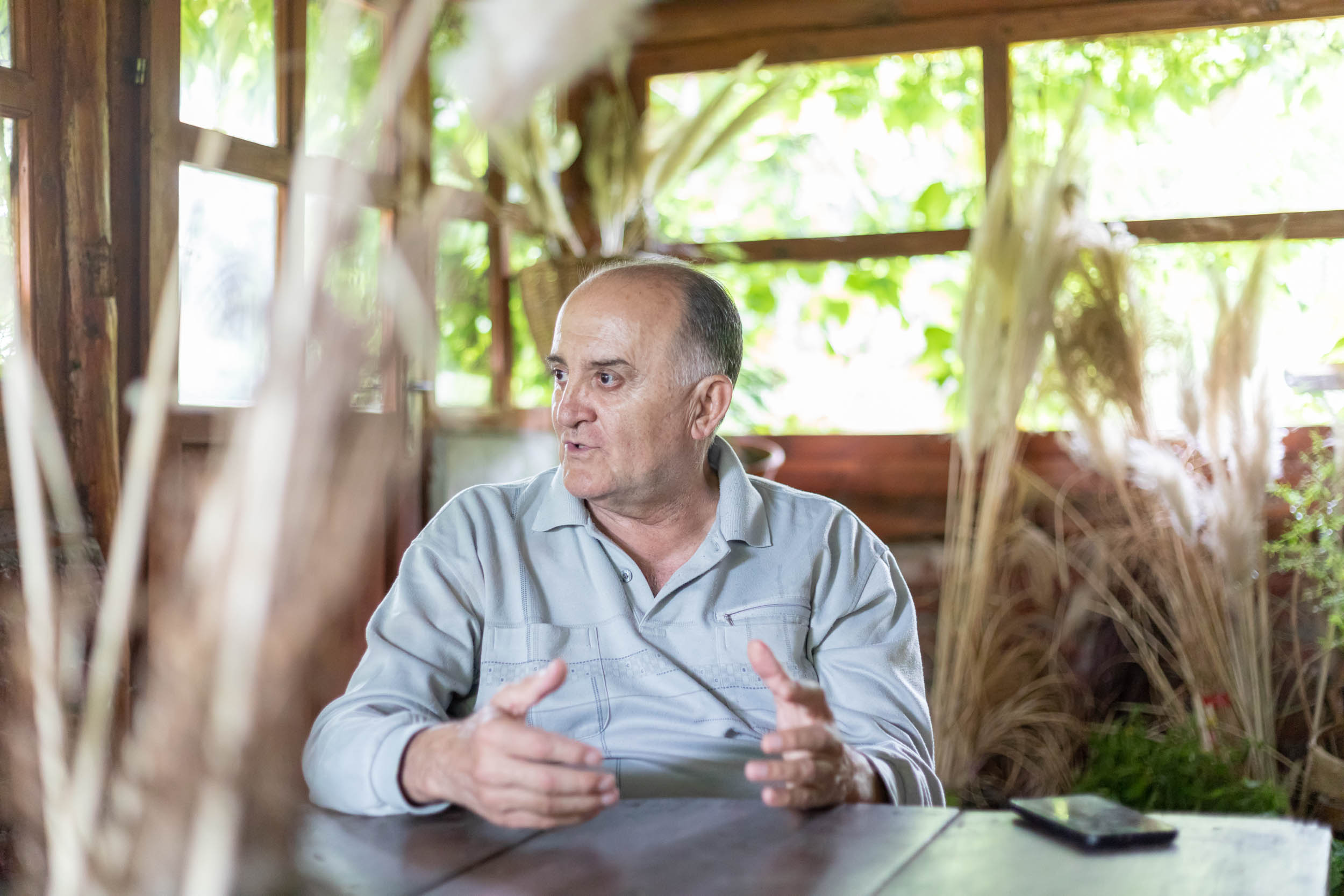 Did you know back then that it would be your life calling? 
Yes, I did, but the path to realizing it was long. When I finished elementary school, my father apprenticed me at the Juhor factory. There, I worked with meat products and gained the title of a sausage maker. As I excelled in that role, I was sent to Gavrilović after less than two years. After spending three and a half years there, I officially became a meat processing technologist and returned to Juhor as an expert, securing a position in the processing department where we prepared five-kilogram hams for canned products, winter salami, various sausages, and other processed meats.
However, I didn't stay there for long because my thirst for magic tricks remained unquenched. Thus, I found myself in the Artists' Association of Yugoslavia, where I became the youngest magician in the country at that time. While the association's president, the late Tomica Todorović, congratulated me, I was screaming with joy internally.
But a problem arose. I had concealed from my parents that I had quit my job at the factory and was unemployed. I needed to make social security and pension contributions, so I started earning money by performing in almost every place in the Jagodina municipality.
Keep in mind that, at that time, there weren't many entertainment options or events, so the arrival of a magician in a small town was a real attraction. In fact, all I needed to do was write the time and place of my performance on a piece of paper, post it on the local bulletin board and in the store, and that information would spread through word of mouth, and by noon, everyone would know. People came in large numbers and left thrilled, so the good word about Big Lale quickly spread further.
That helped you soon start performing in Belgrade as well. Where in the capital city could your performance be seen for the first time? 
My first "workplace" in the capital was the Lotus Bar. It was in 1971. Many famous personalities visited that club, such as Mića Orlović and Silvana Armenulić. The cream of the Belgrade scene gathered there and was thrilled by my performances.
After that, I traveled to Karlovac in Croatia and then to Velenje in Slovenia, where I performed at a hotel. Shortly after, a friend of mine named Mario Trivizija, who ran Eurospetakuli Milano, the largest European agency for artists, spotted me there. It was a crucial moment for my career.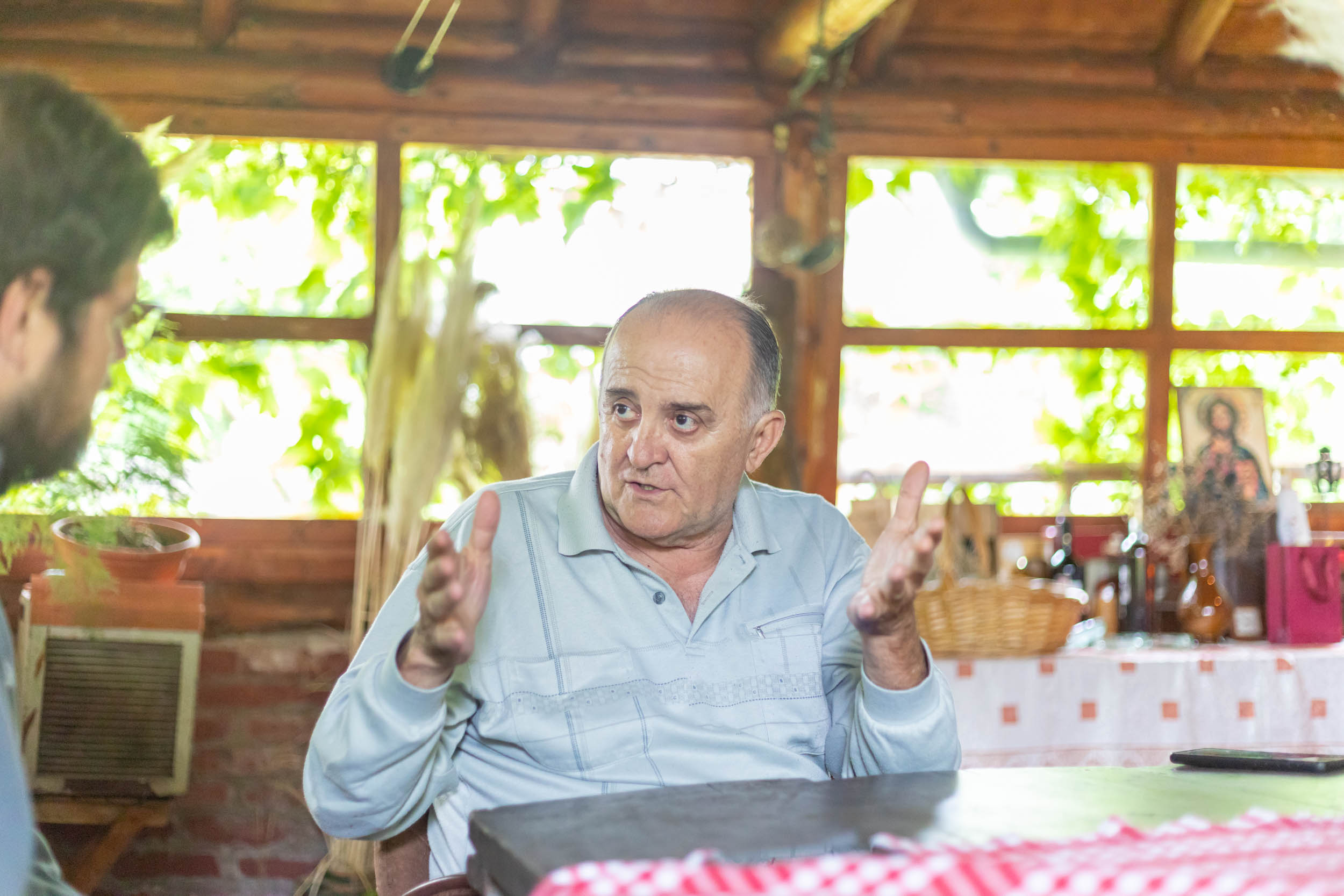 Then you went to Italy. 
I was fortunate and honored to quickly grow close to Mario Trivizija's heart. I was like a foster child to him because he didn't have his own children. Others noticed his affection for me, so they referred to me as "Filo di Mario" (Mario's son). On the other hand, he had so much trust in me that he allowed me to do his work in the agency. Therefore, I was responsible for the distribution of tasks among over 2,000 artists, from dancers and ballerinas to jugglers and acrobats. It was boring for him to do that, while I, on the other hand, enjoyed it.
By the way, he was a serious figure in the artistic scene, where he and his wife Elza were originally known as an acrobatic-dance couple who had performed with Frank Sinatra for a long time.
Do you remember your first performance abroad? 
Oh, yes. It was unforgettable because it was marked by a mishap that turned out to be worth its weight in gold. You see, the act involved lighting a cigarette with a match. I would hold the matchstick firmly between the fingers of one hand and have the matchbox in the other hand, which I would swing to ignite the matchstick. The trick was that after lighting the cigarette, I would take a drag and then blow the smoke in the opposite direction of the still-lit match to extinguish it. However, during the match lighting, the matchstick broke off and, as if on a jet propulsion, flew three tables away and landed right in an ashtray. I didn't get flustered but instead gestured with my hand towards the ashtray as if it was the intended outcome. The audience was fascinated and began applauding in awe, while the bar owner exclaimed, "Bravissimo!" with enchantment. They immediately extended my contract for 15 days, then for a month, and later for three more months. After that, there wasn't a place where my performances weren't welcome. Although I often performed alongside other artists, I was always billed as the star of the evening, and my salary increased month after month.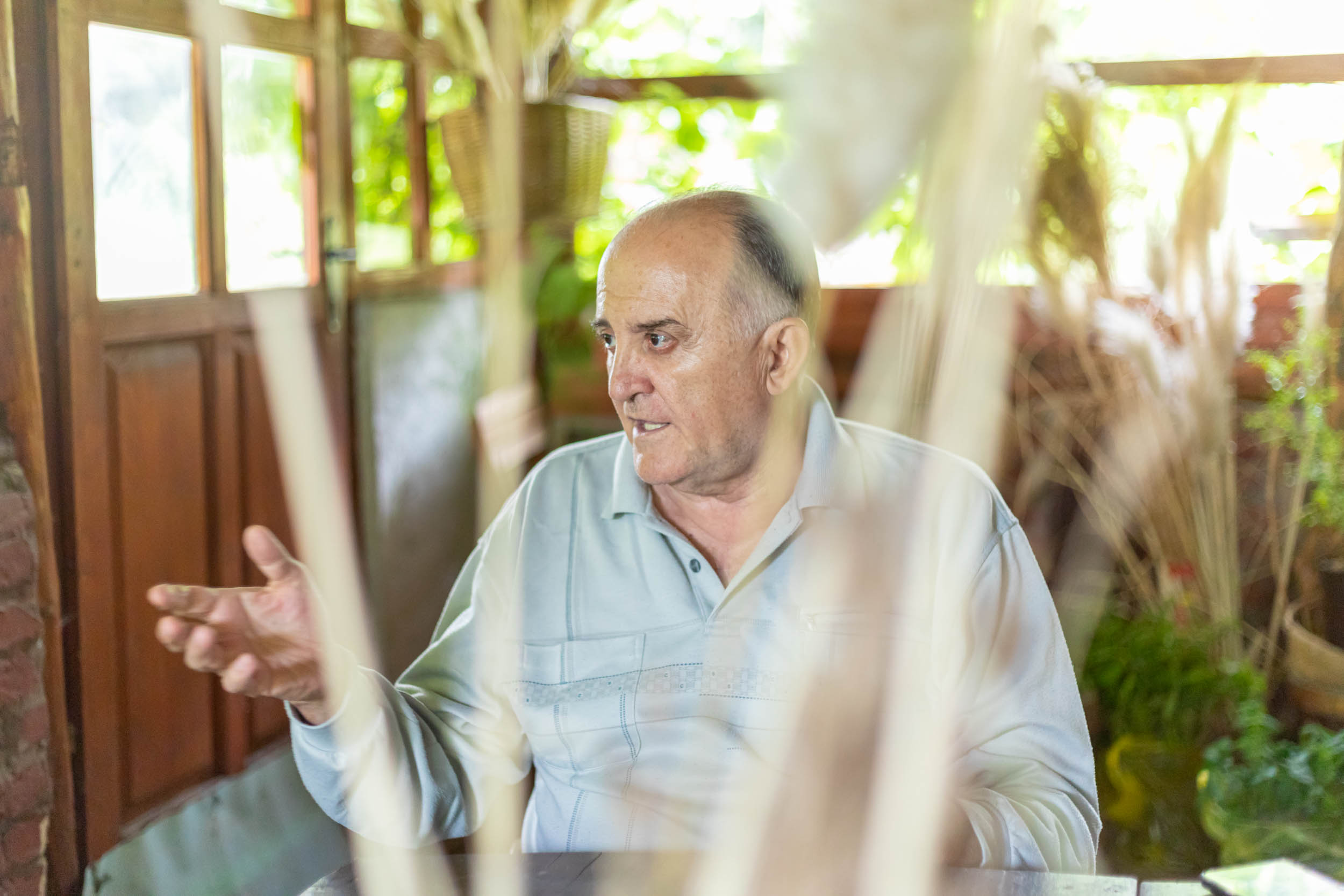 Did they ask you to perform the "trick" with the broken match again? 
After 20 days, the owner of the venue approached me and said, "Senor Lale, why don't you do that thing again? People liked it!" I tried to explain to him in every way that it was a mere coincidence, but he was convinced that I was teasing him. (laughs)
Did you have any other mishaps later on? 
Yes, I did. I had a performance in a grand theater in Rome, where the crème de la crème gathered. Before going on stage, I had the opportunity to meet my idol, Silvan, who was a big international magic star. The act involved placing a cylinder on a stick, which was standing upright on a table. I would then drop the cylinder, containing two eggs, onto the stick, magically mix them with a magic wand, and show how scrambled eggs would flow from the stick. 
Afterwards, I would place the cylinder on my head, and the plan was that when I lifted the cylinder, two doves would fly out. However, since I met Silvan just before the performance, I was very excited and forgot to prepare the doves. You can surely imagine the next scene. As I lifted the hat, the eggs spilled all over my face. The audience cheered in delight, thinking it was part of a comedy routine. 
Silvan hugged me and said it was the best thing he had ever seen in his life, although I'm sure he knew exactly what had really happened. The organizer was also impressed and demanded that I perform the same trick every night, promising to pay for dry cleaning my tuxedo.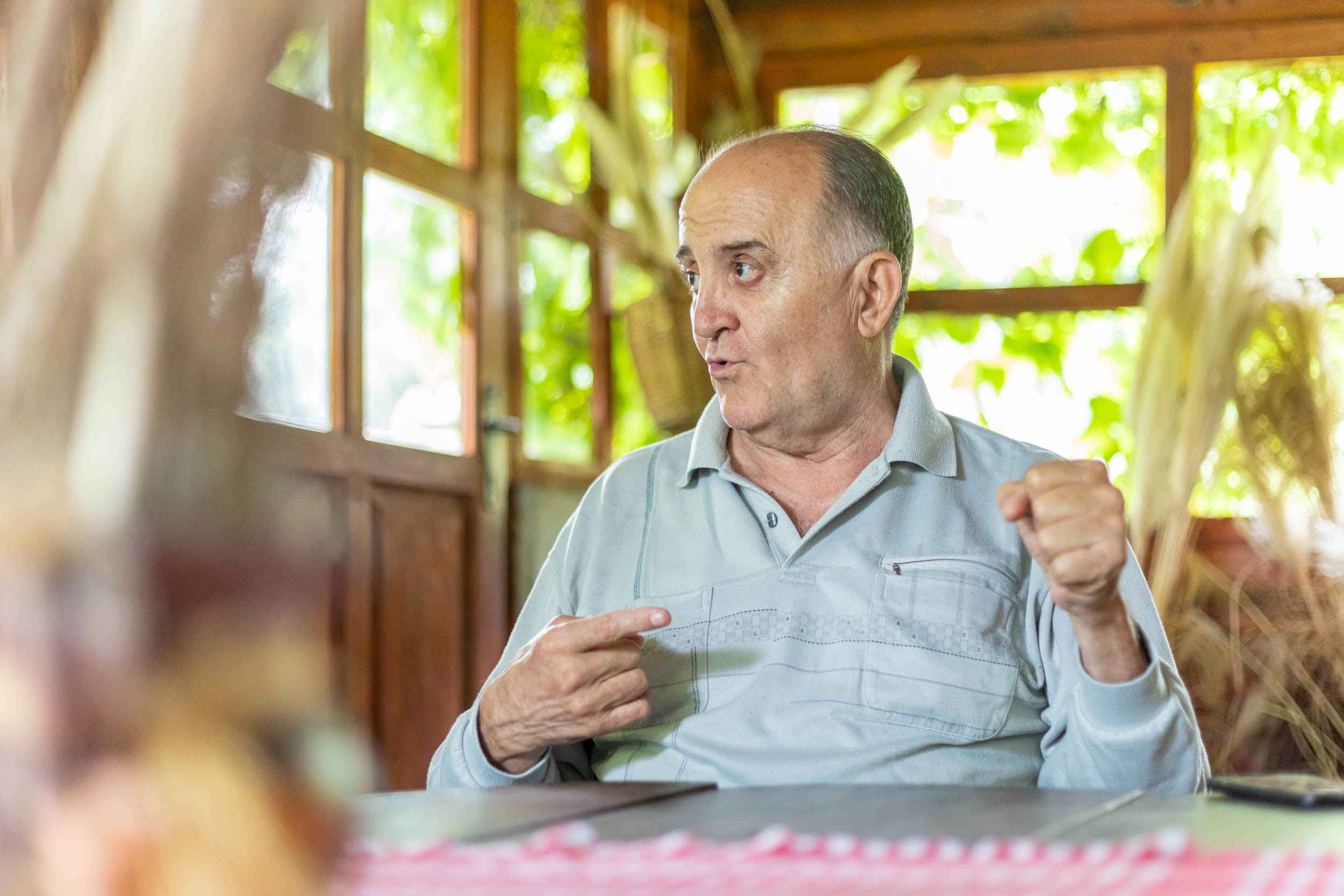 Did any famous people attend your performances? 
Absolutely. I wasn't just an ordinary magician; I was exceptional, with a great sense of the audience. As such, everyone saw me as a friend. That's how I got to know the famous Italian comedy duo, Bada Spencer and Terence Hill. We became so close that they wanted to cast me in the movie "Mr. Dollars." The role required me to play a magician who, when they hit me, would release a flock of doves. I refused to appear in front of the camera, but I found a replacement for them, whom I trained and dressed from head to toe. 
Upon returning to Belgrade, I worked on a large number of foreign films, collaborating closely with many film stars. One of the films was "Eclipse" with Denys Houston, Christopher Walken, and Diego Luna. I spent a month preparing Denys, who is the son of the famous director John Houston and the brother of Angelica Houston. In the movie, he played Orson Welles, who was actually known for his skill in magic. There is even a scene where you can see my hands performing a trick because the actor who was supposed to do everything had fingers that were too thick and couldn't master the technique.
It's evident that, besides being a magician, you also possessed excellent marketing skills, as evidenced by one of your letters.
Ah, yes. When I was a young magician with engagements in Slovenia, I decided to write a letter to Tito. I introduced myself as a young magician building a career and expressed my ardent desire to perform in front of him. I humbly requested his assistance, as it would be a stepping stone in my career. 
I carefully sealed the letter and sent it off. 
After just five days, I received a call from the hotel reception where I was staying, informing me that the hotel director wanted to see me. As I went down, a blue envelope was presented to me on an oval tray from the office of the President of Yugoslavia. I took it and read the letter at my own pace in the director's office. 
I opened it and began reading. They first thanked me for expressing my desire to perform for the president but then regretfully explained that due to the immense responsibilities of the country's leader, they were unable to grant my request. It was signed by Ante Skataretiko, the chief of the president's cabinet. The hotel director and I couldn't believe that they had actually responded. In the following days, months, and years, that letter became a source of self-confidence, and I would read it every night before going to sleep. 
However, the story doesn't end there. Years later, in 1979, when I was already successfully performing in Italy, I received an invitation from the Yugoslav artist agency to be the host of the Mediterranean Games in Split. Of course, I accepted. While preparing for the program, I discovered that the Secretary-General of the Mediterranean Games was none other than Ante Skataretiko. The Games themselves went fantastically, and after the day's events, I ran into Mr. Skataretiko at the hotel. I introduced myself, mentioning that I was Lazar Antic, the one who had written to Tito. Along with numerous compliments, he patted me on the shoulder and said, "You've come a long way, Antic. Just keep going like that." Needless to say, I felt immensely proud in that moment.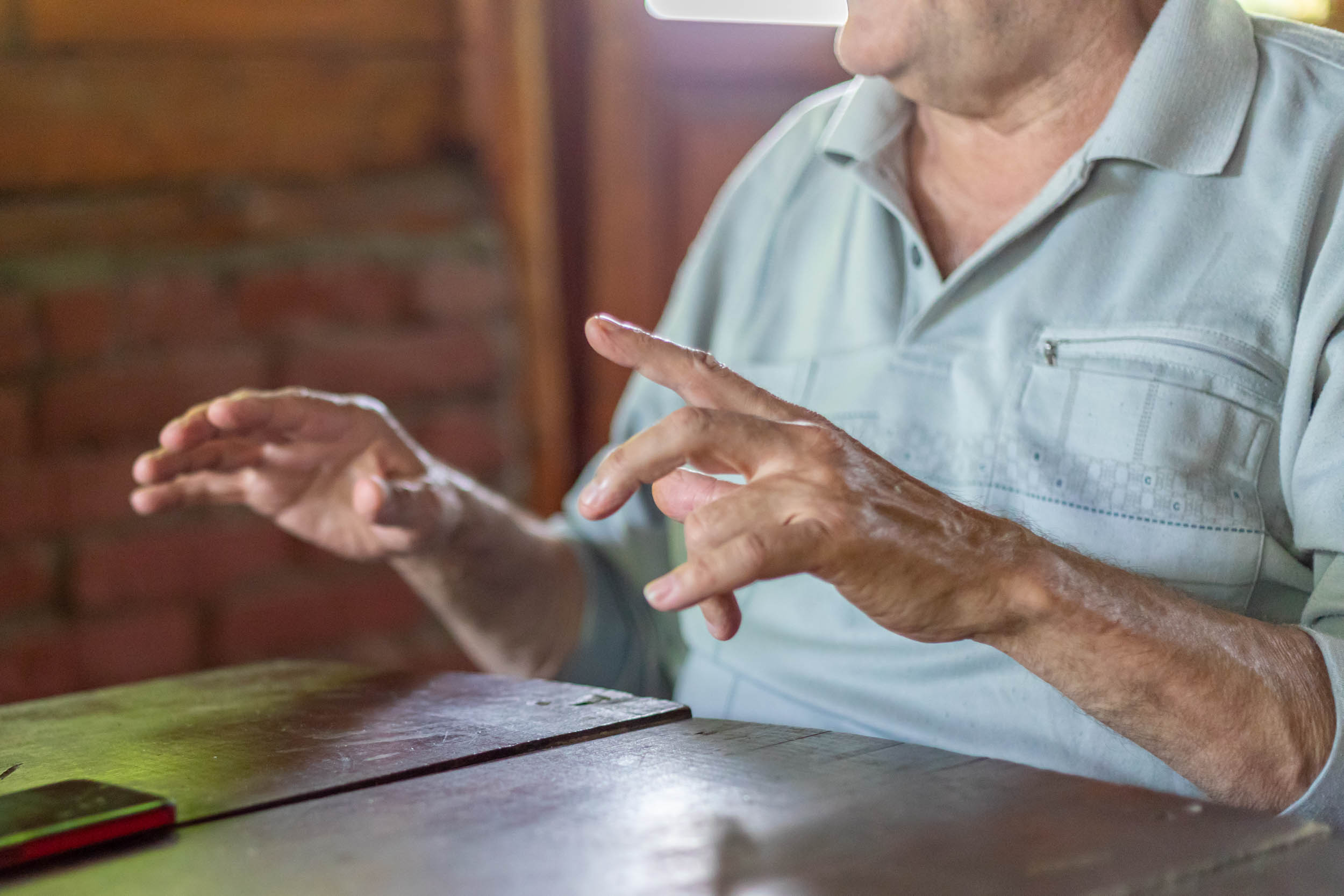 In your career, you have devised and performed thousands of tricks. Which one are you particularly proud of? 
That would definitely be the production of cars on stage, and I managed to do it four times. At the Hyatt hotel, I made a Škoda Octavia and a Citroën C3 appear, which was also the Car of the Year. Out of nowhere, I conjured a Mitsubishi on the Ibar Highway, and in Kaluđerica, I produced a Mercedes. 
One trick that holds a special memory for me is the one I performed at a young man's coming-of-age birthday celebration in Smederevo. It was an affluent family who wanted to fulfill the young man's wish and gift him an Audi Quattro. At 6 PM, they told me what they wanted, and I had only two hours to come up with everything. 
Here's how it went. I approached the young man and asked if he had any wish I could fulfill. I requested him to write it down on a piece of paper, fold it, and put it into my magician's pouch without anyone seeing it. 
Then I told him to concentrate strongly on his wish, and I tore open the pouch, from which the car keys flew out. I quickly caught them in my hand so the young man couldn't see exactly what was happening. Then I asked him to say aloud what his wish was. He said "Audi." "Well, son, I'm a magician, not a car salesman," I chuckled. I smiled, showed him the keys, and led him, along with all the guests, outside the house where the car was wrapped up like a large gift. 
Throughout, trumpeters played music from the film "Arizona Dream," and the young man was in disbelief about what was happening. When he saw the car, his knees gave way, and he couldn't stand from the excitement.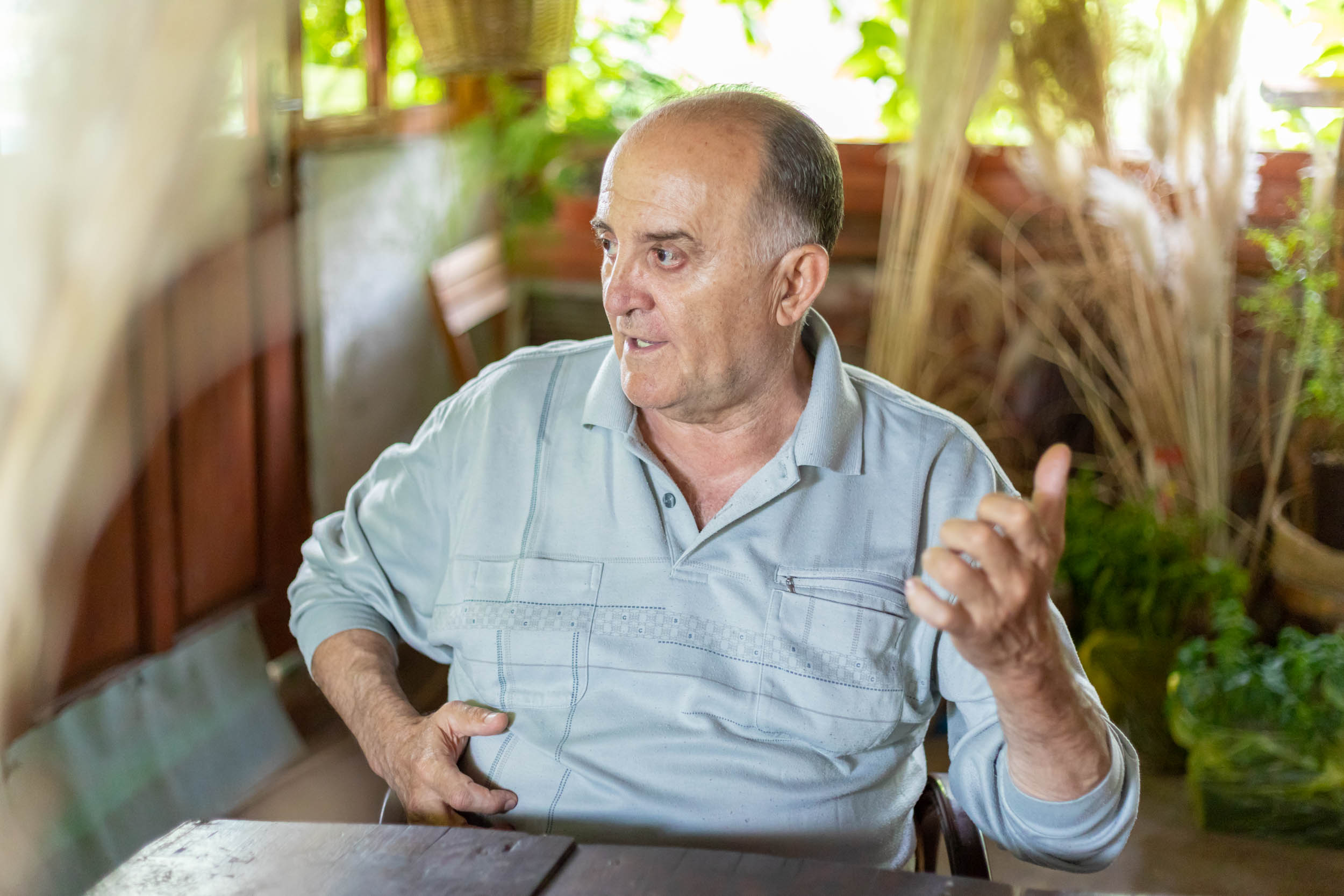 What do you find more interesting, performing tricks or coming up with them? 
To be honest, performing tricks is no longer a challenge for me. I can do them in my sleep. It's much more challenging for me to come up with new tricks. Give me a task, and I'll invent a magic trick. 
For example, at the opening of a hotel in Cavtat, I was invited to entertain the guests. Since it was sweltering hot, I came up with the idea of creating and handing out ice creams to a few distinguished guests in the audience. I did it using just a handkerchief, and everyone was amazed. Of course, I had to devise the trick beforehand. So I needed to go into the fridge and determine how much time I had before the ice cream started melting and staining my tuxedo. 
Therefore, the challenge of inventing is what motivates me. 
How did you end up on television? 
Completely by chance. It was thanks to Minimaks, who saw me in Ljubljana at a café where I was performing. I called the Metropol Hotel in Ljubljana and asked if I could perform there in exchange for accommodation and meals. They said I could perform and get a room, but they also offered me a salary. To my surprise, I received a fee that was significantly higher than what artists were typically paid. 
At that time, I met Milovan Ilić Minimaks every evening at the "Pod lipom" restaurant. One evening, he told me that he was arranging a television job and there might be opportunities for me. I couldn't sleep that night. I kept staring at the phone, expecting it to ring. And finally, it did. 
The next day, we met at the RTS building on Takovska Street. When I arrived, I was greeted by the famous host Dunja Lango, one of the greatest directors of all time, Miodrag Ristić, and the director of the television station, Miodrag Marinković. They only asked me to show them what I do best. 
Right there on the spot, I put on a small show and performed a few tricks, and they were fascinated. Moreover, when I finished the act, I saw a crowd of people gathering, standing on chairs to get a better view of the performance. 
All in all, I signed a contract until the end of the season and performed every Saturday with Mića. Soon after, I received a call from Saša Zalepugin, and I got gigs in Zagreb as well. In short, that's how I ended up on television.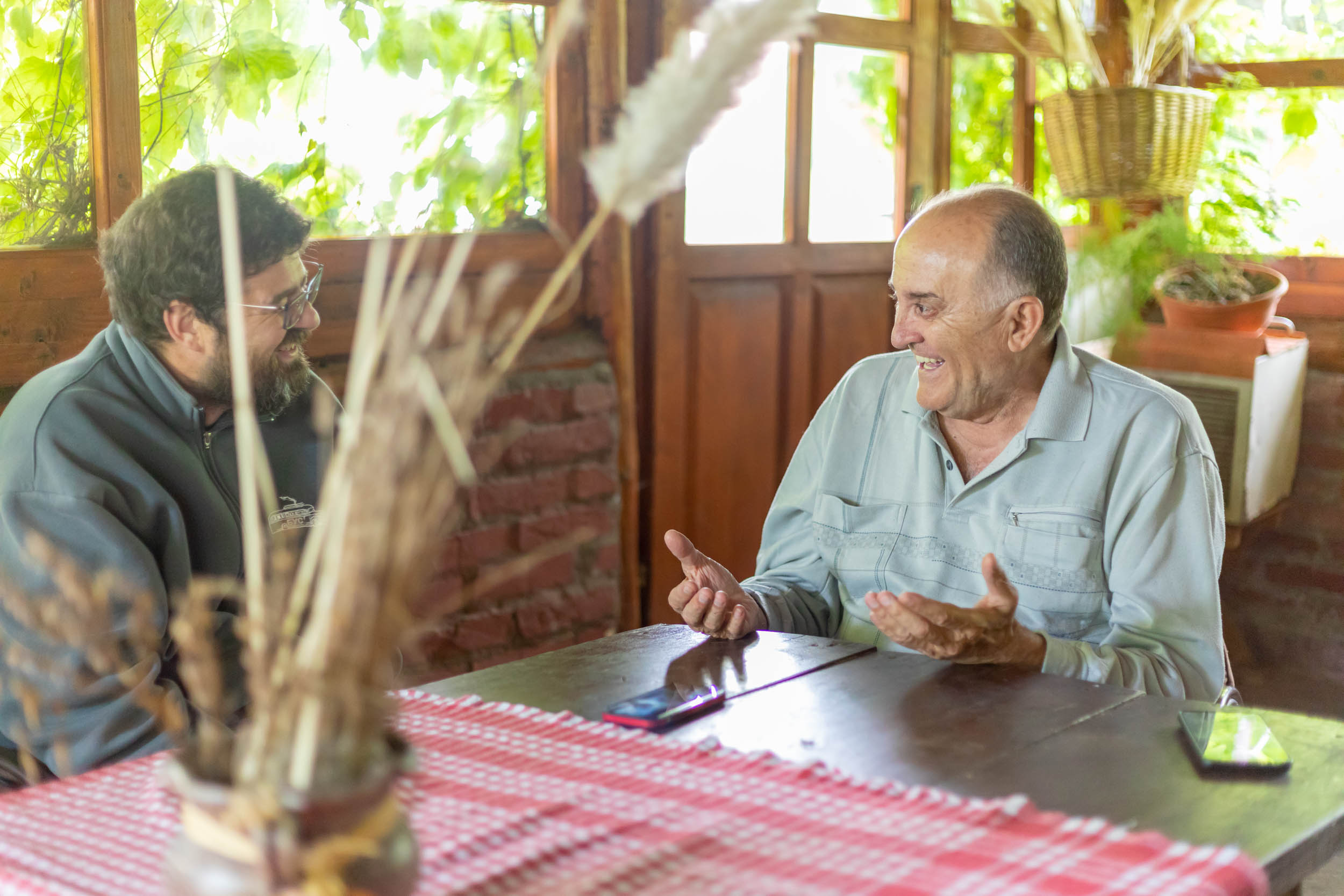 In addition to being an artist, you are also a published author. 
That's right. In 1988, I wrote a book called "Iluzija bez magle" (Illusion Without Haze), which sold over 300,000 copies in less than 15 days. 
The only person who could "compete" with me was Tito, but his book was bought on orders. Wherever I performed, whether it was Belgrade, Zagreb, Ljubljana... my book was sold at newsstands. There was such a frenzy around it that they requested a new print run. I approved it without any compensation. 
The only thing that mattered to me was that it was accessible to the people, nothing more. Today, my fans write to me on social media and send pictures with my book. When I see such messages, my heart is filled with joy. 
When did you permanently move to Belgrade? 
I settled here in Boleč in 1993. Before that, I was a "regular fixture" at the aforementioned Hotel Metropol. Honestly, I am extremely happy here. I practically built this entire house with my own hands, and I wouldn't trade it for a luxury apartment in Belgrade Waterfront! Jokes aside, I simply love the peace and tranquility that this estate offers, far from the center of Belgrade. I've spent my whole life on the road and in hotels, so in these later years, solitude is welcomed.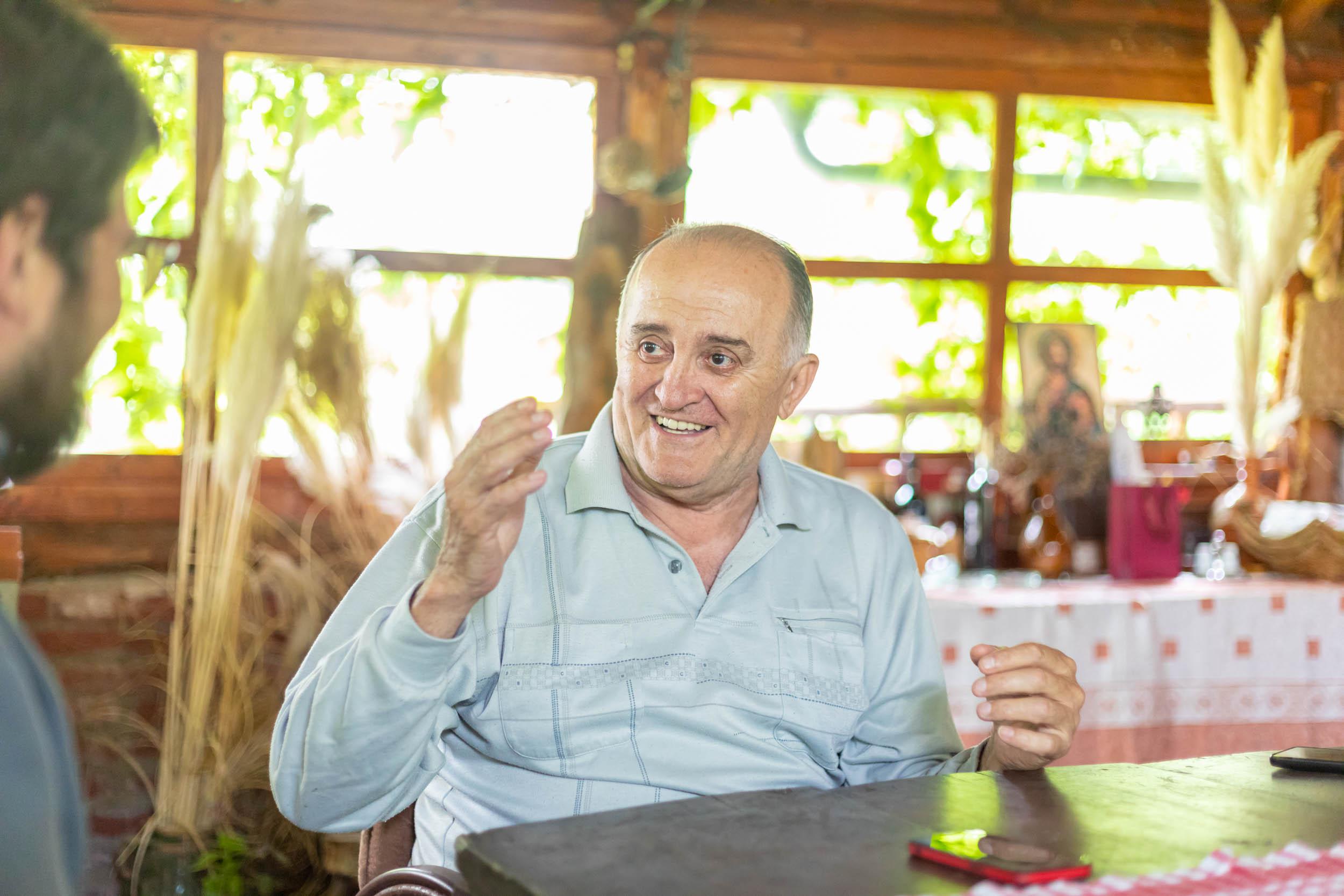 Have your heirs shown an interest in performing magic tricks? 
All three of my sons, Nikola, Ilija, and Mladen, know how to perform magic tricks, but they keep it hidden and only showcase it in company to show off. 
They are wonderful children. They were named after saints. Nikola was born on St. Nicholas' Day, Ilija on St. Elijah's Day, and Mladen on "Mladenci" (a traditional Serbian holiday). Although I was born on Easter, I was lucky they didn't nickname me "Eggman"! (laughs) 
Anyway, Nikola, who lives and works in Dubai, has blessed me with two grandchildren, Viktor and Tara, and that has brought me happiness in life. Ilija and Mladen still live in our family nest. Ilija is a master of the so-called "electro boogie" dance and a two-time finalist on the show "Ja imam talenat" (Serbian version of "Got Talent"), while Mladen is an IT expert and our "technical support" whenever something needs to be done on the phone or computer. 
What are your plans for the future? 
To marry off my two sons! I would love for them to settle down so that I can return to my hometown of Ribare and build a greenhouse where I can grow the best vegetables and send them to my children to eat. It may not be known to you, but at one time, I managed to be the first in Yugoslavia to produce ripe tomatoes. I even made the front page of a newspaper, and people came from Croatia just to see how I achieved it. Even when I revealed to them that the secret was in layers of straw and styrofoam that I used to surround the plants, they didn't believe me and claimed it was all some kind of magic. So, simply put, my plan is to enjoy life.