15.03.2022
Damir Mikec: the Olympian from the Blocks
Almost every professional athlete dreams of representing their country at the Olympics. Damir Mikec, a magician with a small-caliber pistol, has turned that dream into reality four times by now and returned from the latest games in Tokyo with a sliver medal. 
Mikec reveals for 011info how his development path has gone, how important is every round in life and declares "I am only getting started". 
Although you were born in Split, Belgrade is the place you see as your home. How did your path go from little Damir to now? 
The Mikeans actually have roots in my grandparents' birthplace. My grandfather was military and during his service he has had 17 transfers. One of them was Bitola, where my father was born and ended up following in his footsteps.
As a colonel he ended up in Senta where he met my mother, then the SFRJ champion discus thrower. This love placed a huge dilemma before him - on the one hand she had a signed contract with Red Star and on the other she had to put her signature on her wedding certificate. She had to choose between her marriage or career. Seeing how I'm here now, you can imagine what she chose. 
That's how my two older brothers were born in Senta. Since they both suffered from asthma, the doctor suggested spending time in the sea air. It was only logical that my parents move to Split, where my grandparents were already settled. Soon after, I was also born.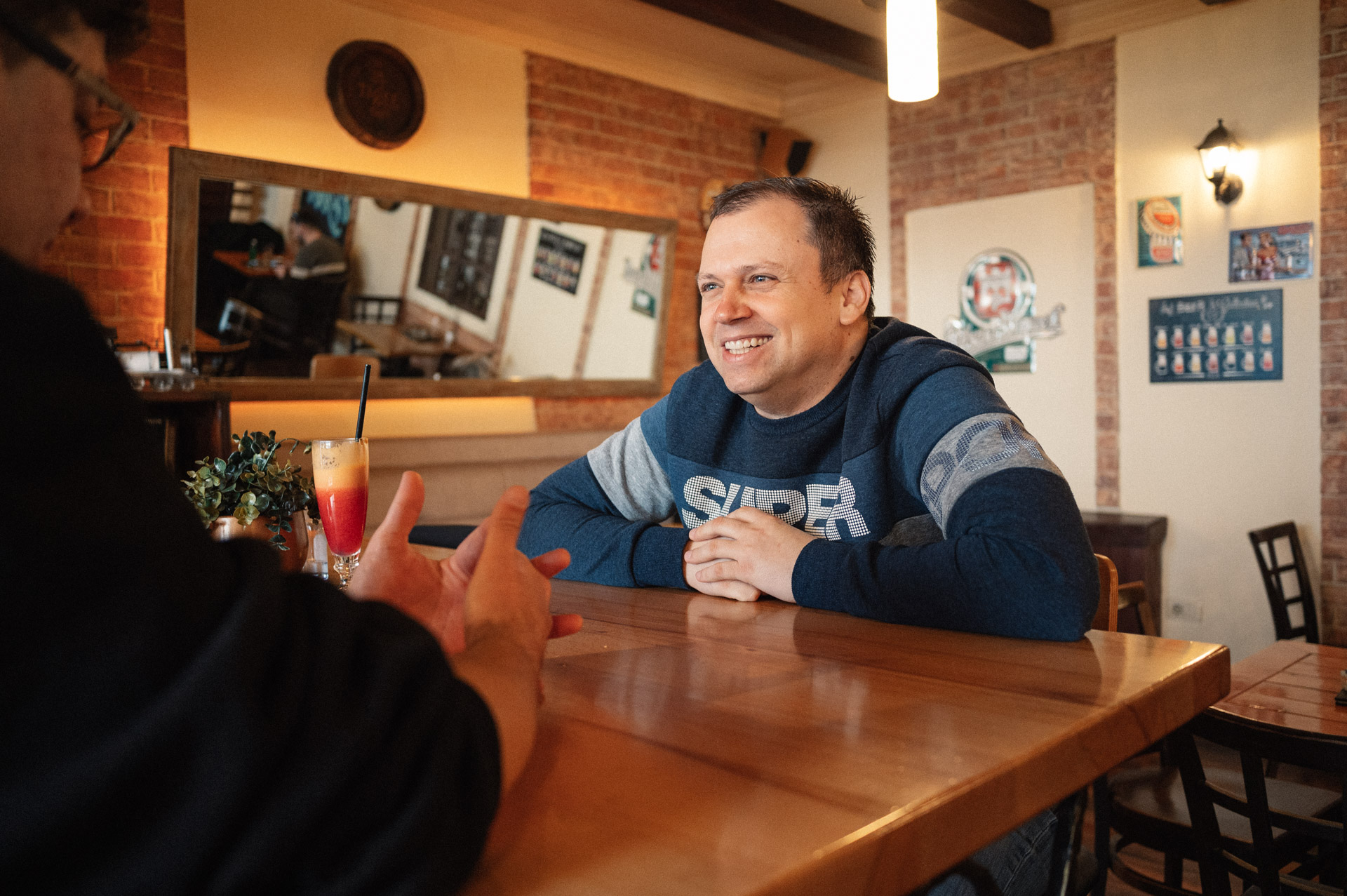 And how did you move to Belgrade in the end? 
When I was in second grade of junior school, the tragic events and conflicts  we all know began to unfold. That is why we were forced to pack our suitcases and leave town. We settled in Herceg Novi at first, where I spent most of my childhood and tried my hand at karate and swimming. 
We came to Belgrade in 1997, when I was 13 years old. Although previously I had spent my entire life in the seaside and pined after it a lot, Belgrade won me over immediately. At first we lived in Petlovo hill, then in Zarkovo and finally in New Belgrade. 
But you've spent time before that in Belgrade and loved it. 
That's true, my brother started training in marksmanship back in Split and he didn't have any opportunity to continue in Herceg Novi, nor was there a medical school which he wanted to attend. So he went to Belgrade on his own and settled down in Bircaninova street. My mother took me to Belgrade to visit my brother now and then and that's how I got to love this city. 
Today, you're enjoying yourself in New Belgrade
Yes, I mostly spend my time with my wife and children, taking walks along the quay. We almost never go to the city center except when we visit Kalemegdan. Like me, my wife also fell in love with Belgrade at first sight. She's from Salvador originally and she was delighted by our food and hospitality as well as the weather when she visited for the first time. 
You know, in her home country the temperature varies between 15 and 30 degrees Celsius. When she came here, she got to witness the frozen Danube! We were in Novi Sad for preparations and during those days the temperature could get to -28 degrees C! 
The next temperature shock came at our wedding when it was 43 degrees Celsius! Our godfather fainted and ended up in the hospital on liquids! (laughter) 
Anyway, I don't see myself in any other city. I'm in my element here and I'm grateful for everything this city has given me. I wouldn't be where I am without it. 
You started practicing marksmanship under slightly unusual circumstances. 
It was after the bombing in 1999. But before that, there was another sport I barely escaped. Namely in those years after school, I'd spend most of my time with my friends and in front of a monitor playing video games. My mom's wish was that I take after my other brother who was seriously practicing marksmanship at the time or start any other sport. 
Her wish came true on her birthday, seeing how at the end of her birthday party my brother's coach told me 'see you tomorrow in practice' on his way out the door. And that's how I was tricked into going. 
After six months of training, I won a bronze medal in the championship of Serbia and after nine months I became the champion of Yugoslavia while breaking the national record in 14 rounds!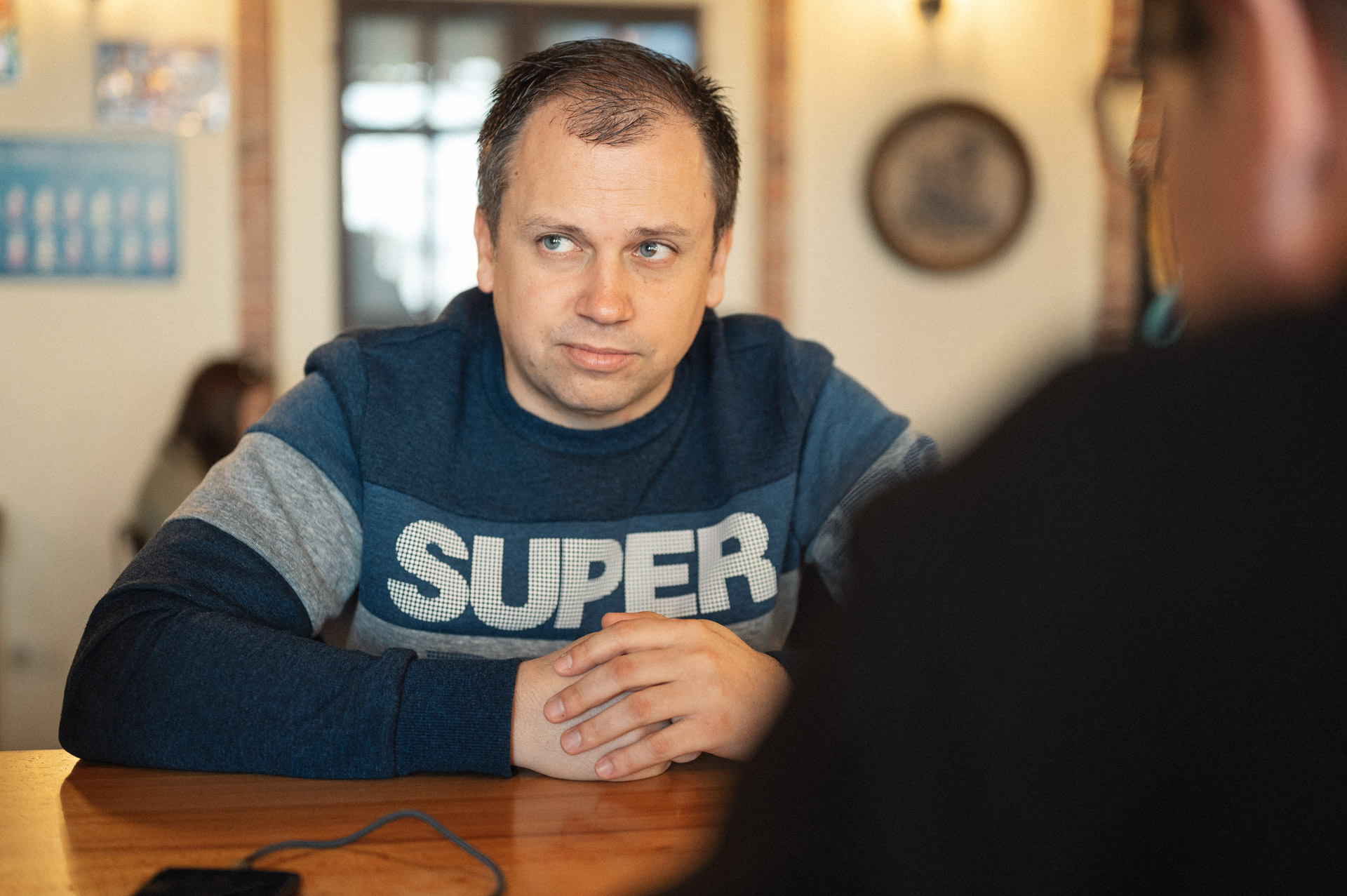 What were your junior days like? 
First you should understand that there isn't a lot of money involved in this sport, so there isn't that much envy or competitiveness. That's why in the junior group we all supported and rooted for one another. One time I'd win, another time it was Dimitrije Grgic, then Uros Kacevenda and so on. Nobody was ever upset - we'd shake hands and go to the cinema. 
If it weren't for them, I don't know where I would end up. Competition is important in every aspect of life. One person will overcome an obstacle and everyone else will realize it can be done. We built each other up like that. 
So growing up with school, sports and my friends was the best period of my life by far. 
Professional sports also require certain sacrifices. 
You know how it goes - the higher you climb as a professional athlete, the more you have to give up. But you do get a lot in return. For example, you get to travel the world, meet new cultures, make friendships that will last forever. I met my wife while I was visiting a different continent, for example.
To this date, I have traveled around 80 countries and have been welcomed to every one. I believe that is the true wealth that a man can have. That is what the sport gives you while teaching you self-discipline and control.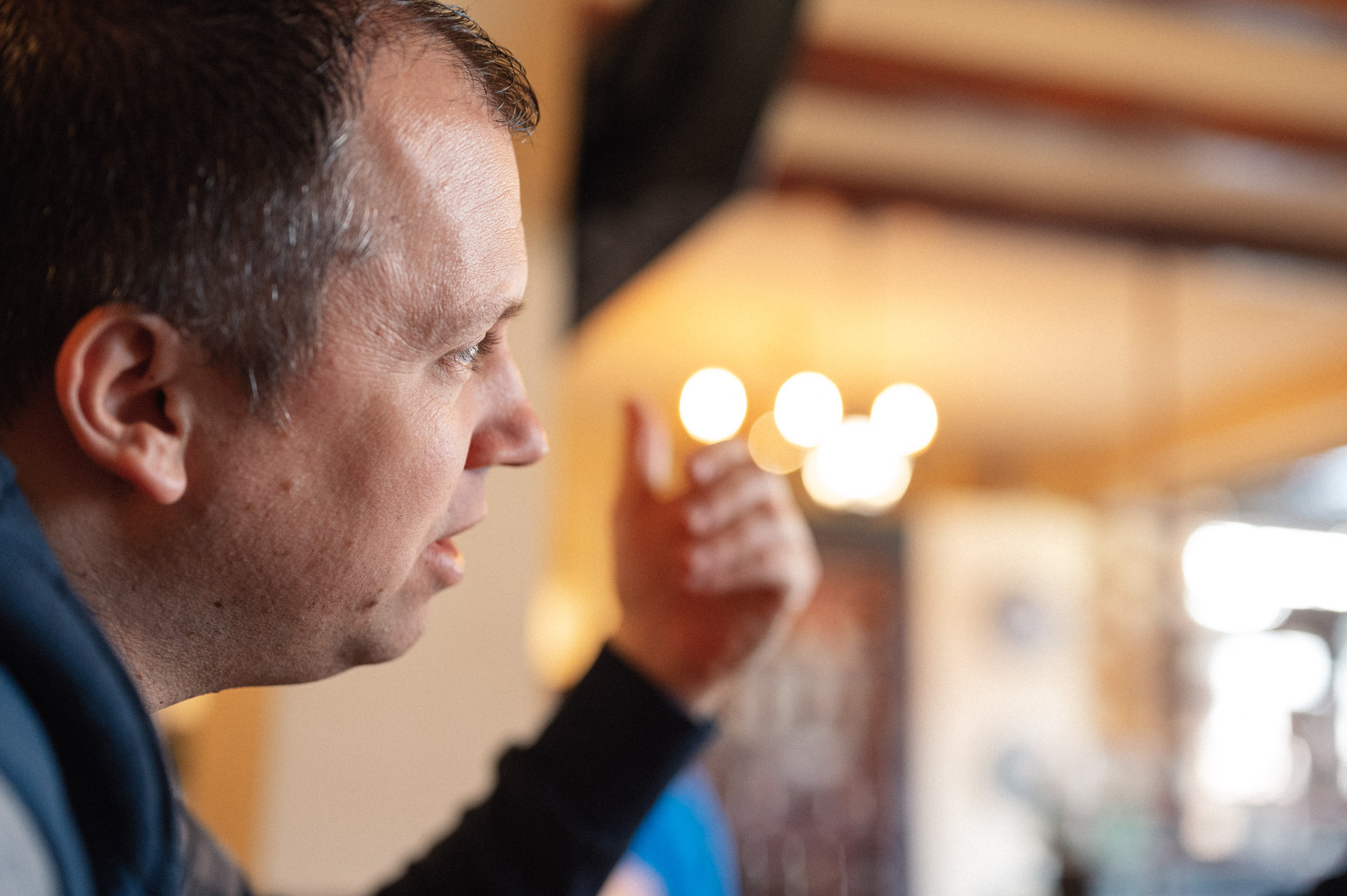 What was the turning point of your career? 
I would say that happened in 2013. Before that moment I made it to the finals in Beijing games, but didn't win a medal. Then in London I came as the number one in the world. Three days before the competition itself, I shocked everyone when I broke the 32 years old world record during practice. I ended up losing the finals in one round. After that, I made a decision that I couldn't go on like that and I had to fundamentally change something. 
That's how in 2013 I started to gather a new team around me. First, I started regularly seeing a sports psychologist Marija Pavlovic in order to work on self-improvement and self-reflection. 
Aside from her, my brother and coach Goran Mikec played a huge role in my future success. He was previously the selector for Kuwait and began working with me after that engagement was over. And that's how I got my coach after 7 years of training by myself. 
It took a good two years for the results to show. Since then, every year has been better than the last and I slowly pushed my goalposts along. It didn't culminate in Rio even though I was on a good path, but I made up for it in Tokyo. 
The Olympic Games in Rio were disappointing for all marksmen. 
Rio was a huge failure. Of the nine of us, only the late Bobana Velickovic Momcilovic got to the finals. The reason for that were experiments that were unusual for us and the disagreements and tension we had with the management at the time. For example, we didn't know who was going to the Games until the very last second. That definitely killed the mood. 
We also hadn't seen our families for over 40 days. After the preparations at home, we had preparations abroad and then it was straight to Brazil. We couldn't wait to get back home. (laughter) That's no excuse, but what is that everything was definitely stacked against us.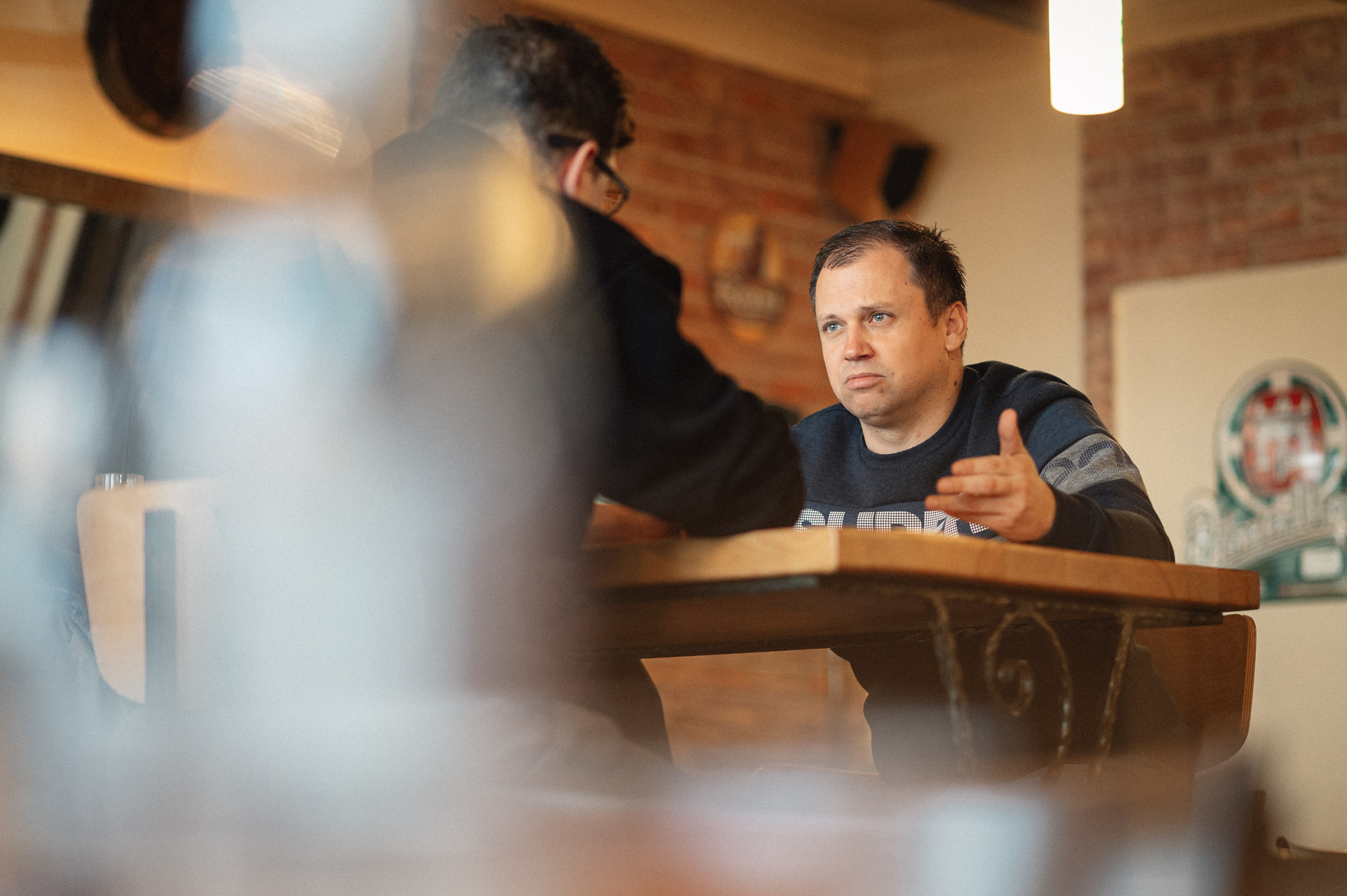 From the marksman's point of view, what is it like to be in the Olympics? 
At the Olympics you can fit into an hour of time everything you've worked for over the course of four years. And during that hour, you are all on your own. You can't think about the score. You have to be focused, mind your position and fire one bullet after the other, while recognizing any drops the moment they happen. 
It happens to me to this day. For example, I started off strong in Tokyo. I started the first two series great, and then there was a fall. It's scientifically proven that a person can't keep up their focus for that long. Ask yourself why school lessons only last for 45 minutes and you'll understand. Highs and lows are an integral part of any performance. When you're on the rise, you try to keep it going as long as possible. When you're on the decline, you take a break and reset. 
I came out four times in Tokyo, which had never happened to me in my career before. You have an hour and fifteen minutes to fire 60 shots and finish the match and it's up to you how you spend that time. You have to be in the right mindset. Although the cameras are flashing from all sides, you have to tell yourself that the contestants are the same as in any other contest. The ones who can keep it together in their heads are the ones who achieve results. 
This is where working with a sports psychologist helps the most, correct? 
Absolutely! But you know what's the main goal of working with a psychologist? It's to make sure that even in stressful or bad moments you will act the same as you do in practice or any other competition. Many others start to escape or do something uncharacteristic for them. At the time they get consumed by fear so they switch up their technique and tactics. Simply the pressure and difficulty of the competition robs you of all your skill. Every bullet counts and you can't make mistakes. Those are the things you have to deal with. I could write a book about everything that's gone through my head during a match. 
You can't think of Tokyo and the Olympic circles. You have your own mission, what you came for and what you've been doing for the last five years. So you fit five years on in just one day, but in the three hours including the finals. Every one of my practices is about entering the finals. I have it in my hand. Your achieved results tell you in no unclear terms where you are at - but then you have to turn that into a medal. 
It's important to mention that going to the Olympics is an achievement in itself. Many people don't realize the sheer magnitude of this. You go down in your country's sports history for that. 
Did you have any crisis moments during your career?
Of course, there have been difficult moments when I wanted to give up on everything. For example 2013 was the hardest year of my career. I couldn't win a medal that season for the life of me. I got the chance to make up for it at the European championship. 
I was in the lead when I entered the final round of small-caliber pistol shooting at 50m and scored a "three" with my last shots. I appealed it and the board sustained it and granted me an extra shot. I fired and hit the center, which delighted the audience. After the contest it was established that the bullet was inside the target after all, so I got a penalty on two rounds, which further resulted in my dropping out of the finals. 
Later yet we established that my gun had malfunctioned. The bullet ricocheted against the gun extension and went astray. That was a huge blow for me. But with persistence, faith and the desire to turn things around, I pushed onward. The crowning moment of that effort came in Tokyo. 
How important is luck in sports as a factor? 
Everyone says that you have to be lucky to some extent. I disagree with this. Do you know why? Because I know that I worked myself to death. I'd leave my house at 8AM and come back at 9PM. My schedule was: first training, second training, conditioning training, psychologist session. At least three times a week, every week. That's on top of my wife and two children and the pneumonia I suffered right before the games. 
In the end, whether it was luck or a higher power or something third, whatever you want to call it, but I managed to end up in the top eight and compete for the medal. The Pakistani guy had it all down but he missed the center with his last shot and sent me to the finals.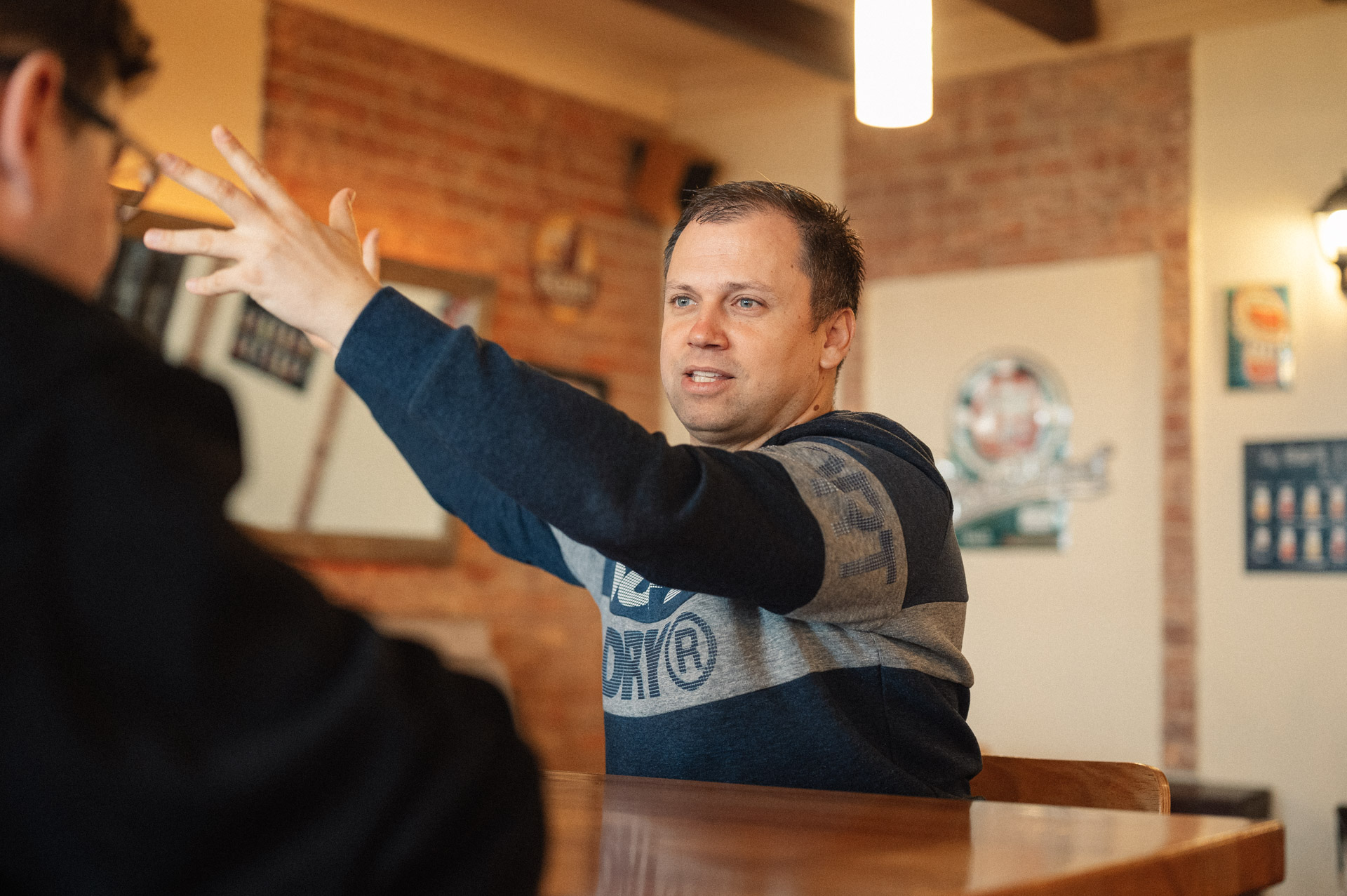 What was it like to compete for the Olympic medal? 
At the time you get overwhelmed by emotion, but you have to keep it in check. I ignored the applause and praise. I gathered my things and went to the hall because I knew that I wasn't even halfway there. I immediately analyzed the entire match - everything I did right and wrong. 
However, then you have to forget all of this because in the finals you start from zero. You just remember the positive vibes, tactics, the feeling of power, time-shooting, courage in the finale. You tune out the audience, the speakers, the video feed. You can't think about the medal, but at the same time you can't think of not getting it either. You need to focus on your task. 
Is the medal itself a burden or a relief in your competitions from then on? 
At first you don't realize it. I came back to my senses only the next day and realized what I had achieved. Still, despite all the interviews, I focused on the coming competitions because the job wasn't done. Zorana Arunovic and myself had to compete in the mix in three days. There was no time to relax - you can't relax if you want to be a ruthless professional. I went to practice the next day, although it wasn't scheduled - I went to do some 'clicking' against the wall. The medal you won earlier obliges you to do your best from then on. 
The moment there's a medal, the appetite of the public grows and they want more. 
That's the first thing I worked on with my sports psychologist. I was very affected by other people's opinions of me. I soon realized that it's impossible to please everyone. It was the first obstacle I overcame. So, what others think of me - I don't care. 
I have with me my family, friends and acquaintances whose opinion I respect. They have my back no matter what happens. 
Does the medal have any impact on your fellow competitors? 
Of course. When they stand next to me they freeze up and don't know what to do. 
I've noticed that other shooters look at me a bit differently. With a dose of respect or even awe sometimes. But I don't see myself that way. I'm still the same person and I try not to let my successes change me for the worse but for the better. I hope that shows. 
I believe that the best athletes always have to keep their feet on the ground because otherwise it can cost them. On the other hand, it's important to be aware of your success and that's probably the biggest challenge for any person - to stay yourself despite everything.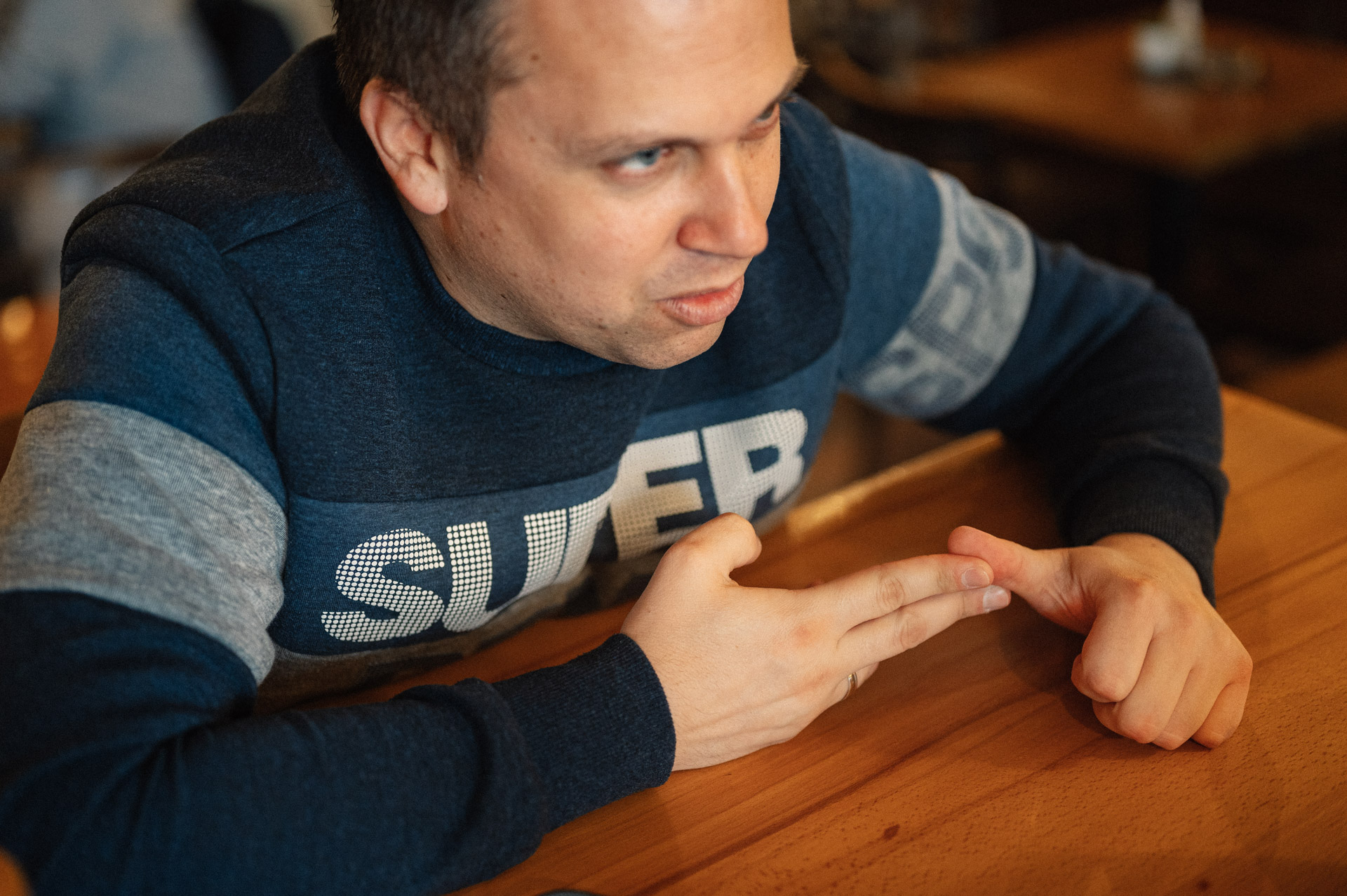 Every medal has two sides. Are there any downsides? 
Yes, some athletes can't cope with the pressure of an Olympic medal and they simply vanish from the scene. My colleague from abroad couldn't handle the popularity. Others got sick of it and couldn't get motivated again. They've achieved their goals and after that they deflated and disappeared off the scene. 
I was determined not to let it happen to me. You know how I managed it? By training even harder - never relaxing or underestimating any opponent. I learned that lesson back in my junior days. I went into one competition all relaxed and thinking I'd have an easy ride. But eventually the finale escaped me by one round. I said to myself then - you did this now and never again. 
In my very next competition, I didn't let myself relax even though I was the favorite. Because I knew what the consequences were. I always do my best, so if you're better than me then beat me. The most important thing is that you regret nothing after the competition. 
Now you are the vice-president of the Sports Association. Do you plan to apply that mindset to your new workplace? 
Of course. You have to be the same person at home, practise and work. You shouldn't fake anything, but stay true to yourself. I'm a huge fighter in sports and I'm the same way in private. 
Anyway, Davor Stefanek, who is the president of Serbia's Sports Association, invited me to be on his team last summer. I jumped at the opportunity of course. By the end of the year, they voted me vice-president. 
Although it's an honorary title, I immediately let them know I would play an active role. When I'm in Belgrade, I'm always at their disposal. It's because I understand the meaning of this institution. The Sports Association of Serbia supports every athlete of all ages and skill levels and it includes over one hundred individual associations. What we all have in common is a love for sports. 
Currently, my priority is sports in the police, because I want to bring it back on the glory path. I don't know if you know, but marksmen from around the world come from either the police or the military.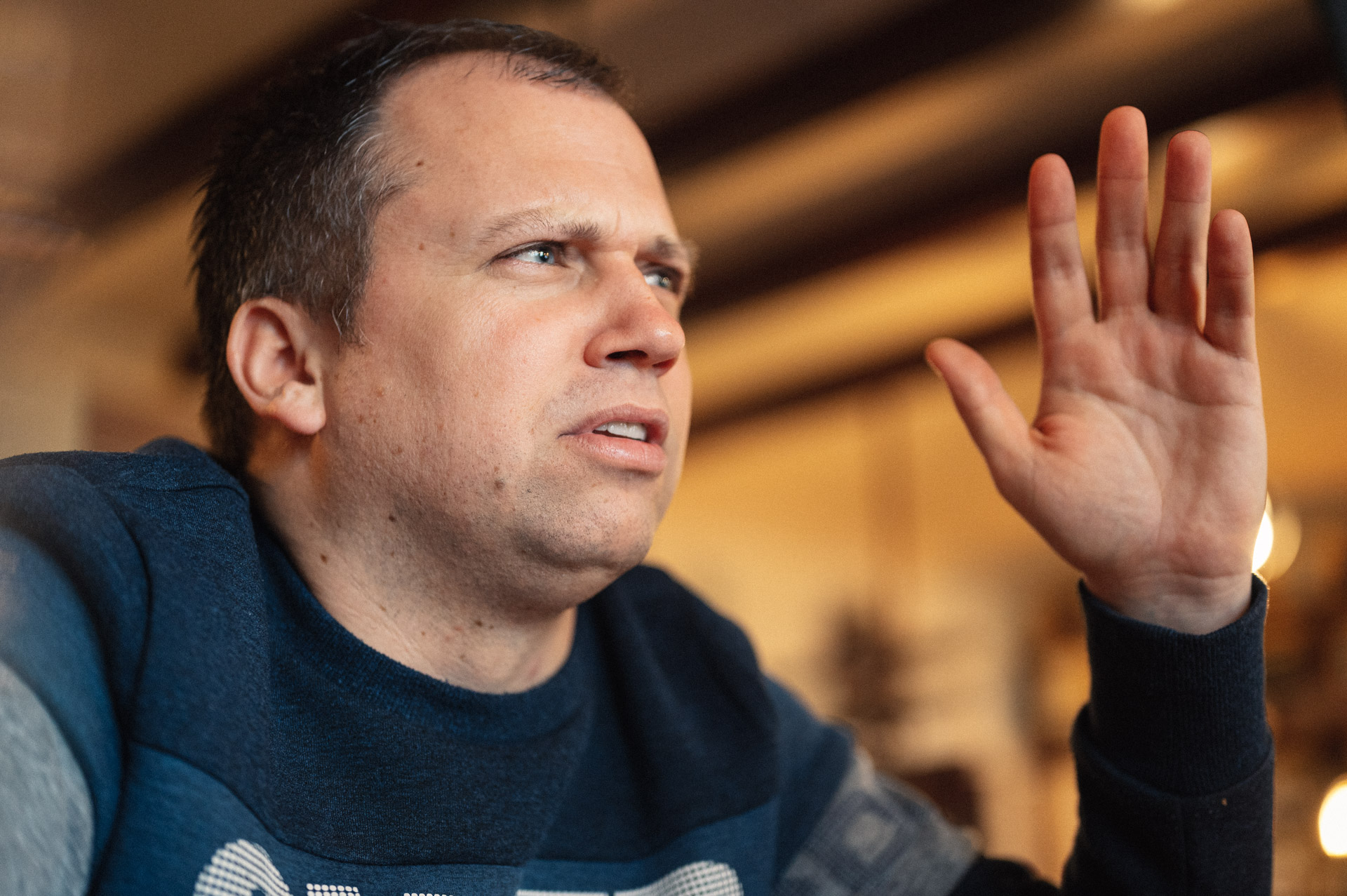 How much media coverage is there for marksmanship? 
Look, the Olympics are the oldest and greatest sports competition in the world. They just carry more weight than the World or European championship. We'll return from the European championship with 12 medals and that'll be just a passing bit of news. When the Olympics roll around, all eyes are on us, because our sport is well-known to bring home medals. Starting with Seol, then a small pause in Rio in 2016. But even aside from that, we have missed the support from the state and public in the past. 
But that has changed nowadays. 
Our shooting ranges are in very poor condition, but this is changing too. We will get three new shooting ranges - two in Belgrade in Kosutnjak and Careva cuprija. My own club's shooting range is currently being renovated for the first time with the help of funds from the state. We have gotten sponsors and we have much more media coverage which shows in the reactions of people in the streets and increasing interest of children for our sports. You feel these things and they mean a lot to us professional shooters and the sport itself. 
You and your wife both practise marksmanship. Will your children follow in your footsteps? 
Although my son is only six years old, he's more interested in soccer. I'm not the type to force him into anything. Whatever he decides, we will support him. I don't want to be one of those parents who live through their children. These people exist, even in my own sport. 
What are your plans moving forward? Preparations for the next Olympics are well underway. 
This now is a specific situation because the gap between Tokyo and Paris is three years. Therefore we don't have the right to relax because we don't have that post-Olympics year. We're going to Paris in two years and time flies fast, especially with Covid. 
This year I have 12 big competitions lined up. The World Championship, then two European competitions, the Mediterranean games, four world cups and four Grand Prix competitions. Even if I wanted to relax, I couldn't! (laughter). 
I recently came back from the World cup in Cairo where I won a gold medal in air pistol in mixed couples with Zorana Arunovic. That was a very nice introduction to the world championship in October. I never shined that much individually, but we got a nice preview of what we need to work on! 
In the end, everything is in service to the World championship. My goal is to represent Serbia for the fifth time in the Olympics. 
Is it too ambitious to expect you in 2028 in Los Angeles? 
You know, when they ask me if I would hang up the  gun, I tell them I'm just getting started. Marksmanship is the kind of sport where you don't come into your own until you turn 31-32. By that point you will have gone through a lot and only then really pop off. It's a long-lasting sport that I enjoy a lot. 
So the answer is that no, it's not too ambitious. All you have to do is remember Jasna Sekaric who attended seven Olympic Games. Or the Georgian legend Nino Salukvadze who attended her ninth Olympics in Tokyo. Now we're all making her get her visa for Paris in order so she can attend for the 10th time. She says "I can't see or stand anymore!" (laughter). 
Jokes aside, LA if my health serves - why not! Unlike many other sports, mine isn't too physically demanding. I don't lack motivation, but we're taking it step by step.