15.09.2019
Dejan Cukic: the "bad boy" from Zvezdara
"Letnje kise" (Summer rains), "Nebo jedino zna" (Only the sky knows), "Ja bih da pevam" (I would sing), "Mokre ulice" (Wet streets)...these are all hit songs we know and love and they all have the same name standing behind them - Dejan Cukic, musician, writer, journalist and above all one of the best voices of our rock'n'roll scene. 
After a full 11 years, "Dejan Cukic i Spori ritam bend" (Dejan Cukic and the Slow rhythm band) are publishing a new album "Ulica bez brojeva" (A street with no numbers) which is a sort of a biographical piece. 
It all began in 1959 in Belgrade. 
Yes, I was born in what was then known as the Railway Hospital and today is a part of the "Dragisa Misovic" complex. From there they moved me to Cumicevo sokace where my family lived. This was my first living address though I didn't stay there for long. My parents soon got an apartment at the Pavilions near Tosa's well and we moved there. That was the so-called 'old-town' of New Belgrade as I jokingly called it in one of my songs. 
We lived there until I was in third grade of junior school. Cane (Zoran Kostic from the Partibrejkers band) recently reminded me while we were talking that I went to the same class as his older brother. 
Still the key neighborhood to my growing up was definitely Zvezdara. In that famous year 1969 when Woodstock happened and people went to the moon, I went to Zvezdara. And the first person I met there when I joined my new class was Dragan Mitric who continues to play with me in our band to this day, on the keyboards.
How do you remember your childhood?
In New Belgrade us kids would gather in the small parks between buildings to play while our parents kept an eye on us from the balconies. Later in Zvezdara I also spent time with the kids from the neighborhood but we went to the forest and our parents couldn't control us there that easily. :) We spent a lot of time outdoors in nature and the games were much less electronic than they are today.
But you know that's okay, every time has its own thing. I think the first sign that you're growing old is when you try to force your own childhood and growing up onto the newer generations. I think my own kids also had a very happy and interesting childhood in their own way. It's important to have moderation. The media keeps going on and on about phone and computer addictions. I don't think it's that dire. I still see a lot of kids today playing in parks and spending time outside.
Still, I think cellphones are a big help to parents today. I remember the biggest traumas of my childhood involved us kids losing track of time when we'd go up to Zvezdara to play. Then our parents would get in a panic - where are we, what are we doing? If I had a cellphone back then to call home and let them know I was okay and would be home soon, there would've been much less grief. It's a big help nowadays.
Did you make mischief or were you a good kid?
I got lumped in with the 'good kids' a lot, but I definitely had a crazy streak of my own. :)
When I was growing up for the longest time it seemed I'd grow up to be a calm person who wears glasses and whatnot. However, I had a phase around the end of junior school when I just made mischief all around school. All that somehow led to me forming my first band. Then, all that extra energy that drove you to take off the curtains from the music classroom, take them home and make them into a pair of pants for yourself got re-distributed towards rock'n'roll and hours of rehearsing. We rehearsed in our apartments, in basements and so on.
When I got to high-school I got rid of my glasses. I didn't see any better, I'd just decided to go through life in a haze. :) This was my outlet to release pent up energy.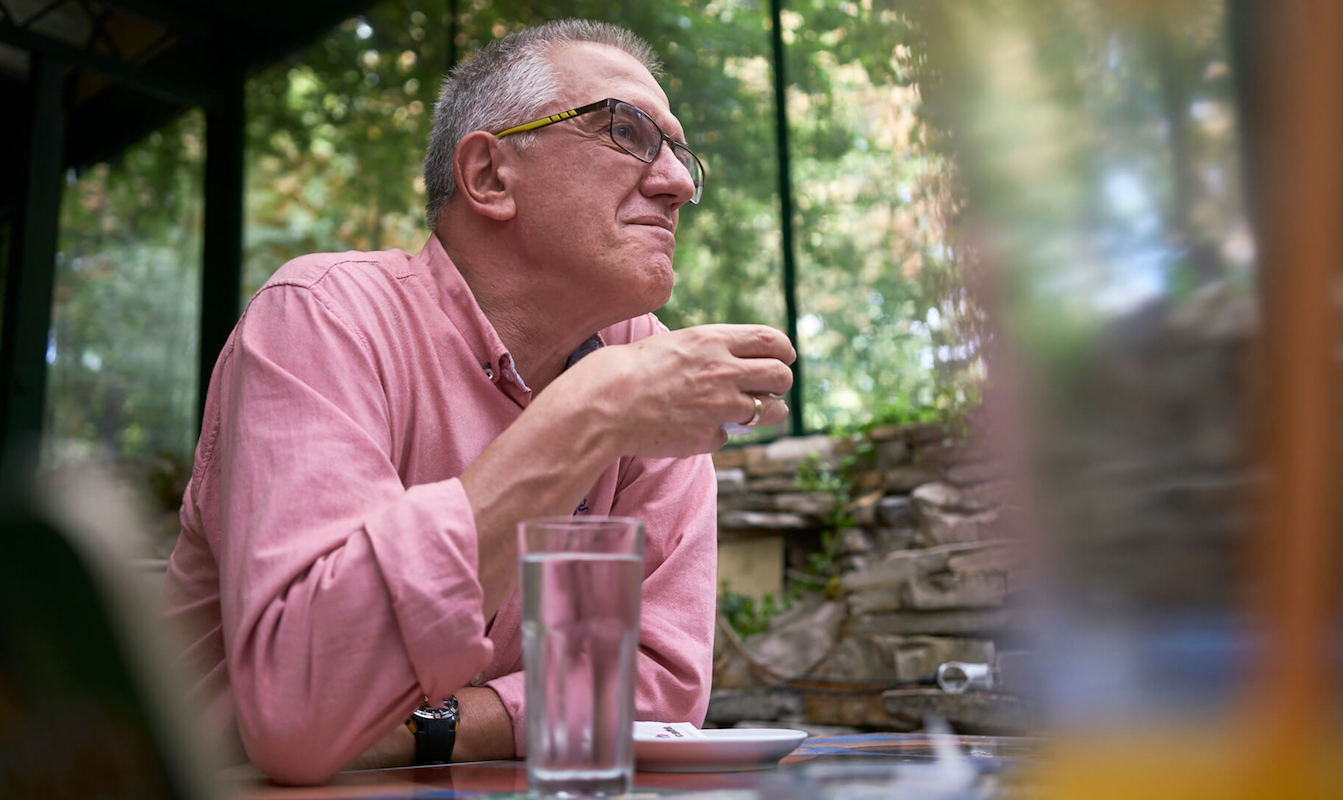 How did it come to your falling in love with music and continuing to love it just as much to this day?
I don't remember a time without the Beatles. I was born in 1959 and they took the world by storm in 1964 and those are my earliest memories. My mother had wanted me to listen to classy music and be educated.
The first records I ever listened to was "The music of millions". Those were collections of compositions such as famous opera pieces and classical music themes. So I grew to love music very early and learned violin when I was a child.
But the first time I ever saw the "Beatles", they just blew me away. Here they played them on TV and radio as a curiosity, but I searched and searched and managed to find the rare few shows on Radio Belgrade that would play their songs. That's where it all began.
Already in 1st grade when they ask kids what they wanted to be when they grew up, other kids would say 'doctor' or 'firefighter' and I'd say 'I want to be one of the Beatles!'.
Your first band came into being in high-school. It lasted for a short while before you crossed over to a then very popular band from Zvezdara. How did that happen?
I strummed on the guitar and sang even back in junior school. Usually it was around the neighborhood. I had a neighbor who was a year older than me who taught me how to play.
When I was in 7th grade, I went to school with Duda Bezuha, a year-older classmate from "Zone B" and I'd often go see him and pick up some playing tricks. He lived in Zvezdara near Branko Isakovic who would later become my partner in crime. Not to mention Dragan Mitric who was my best friend since third grade. At a time when I started learning the violin, he started attending piano. I remember the day when he came to me and said "I know a band that's going to blow your Beatles out of the water - Led Zeppelin".
We all shared a passion for music, swapped records...
As I performed around school and carried around my guitar, playing on the recesses, it just so happened I met a guy called Vlada Jovanovic. He played the keyboards but he also had a bass guitar and he decided to make a band, so he invited me to play bass and sing. That's how the group Dizel originated, the first band with whom I performed in public.
Were you nervous during your first perfomance?
Of course. I'll never forget that first performance. Our guitarist Toske went to Architecture school and said he could arrange for us to rehearse in the basement of his school at Brigadier's Club.
As it turned out there was a miscommunication and the brigadiers were expecting a dance. Oh well, make the best of it. We opened with the song we knew best which was "All right now" from the band Free. It was one of those key moments of your life that ends up defining you.
I was a shy boy - a "shoegazer" as the English like to say. I'd stand and stare at my own feet during the first verse and all the way up to the chorus. Then something would break in me and I'd start jumping all around that improvised stage. I remember my band mates were looking at me like 'Who are you and what have you done with Dejan?'
Afterward some guy came up to us and said "You guys are great and you, you're the spit and image of Mick Jagger. Screw Jagger, I thought - I love the Beatles! :)
Did the stage fright eventually go away?
It never really goes away. The moment that it does, you know that you should stop working in this career. It's that thrill before you step in front of the audience that makes it all worth it. Every next time we got the same amazing rush because I knew that as soon as I'm out there I'd have this amazing connection with the audience.
To this day I still get stage fright even for some smaller performances where I'm attending semi-incognito.
Soon after your first performance you went to your new band.
My bass playing and singing turned out to be kind of a disaster so we quickly gave up on it. Picking up where I left off was that very same neighbor who taught me how to play a guitar in the first place.
We had some gigs at the 6th high-school, around mess halls and eventually it so happened that the band Tilt from Zvezdara - who had a great reputation at the time - announced they needed a singer. I remember it was only a year after our band Dizel was started and we had just earned our first cash from playing on a mini prom celebration at Stevan Sindjelic school in Konjarnik that Tilt called me. They already were holding group concerts and had a serious reputation in the city.
I remember attending their concert held in tribute to some flooding victimes and the "Pinki" was packed full. I cheered from the bottom of my heart for "Tilt", our heroes from Zvezdara, even though there were big names there like "Smak" and "Yu grupa".
Tilt members included Duda Bezuha as well as Cvele, Nele and Vlajko - the people who will later be in the "Instructors". They invited me to join and you don't refuse that kind of offer. That was how I crossed over to my first professional band. It was a stepping stone towards working in music as a professional.
"Tilt" didn't leave behind any albums of their own, but almost every week we played at some dance or other event and make money. I think in 4th grade of high school I was earning more than my father did at his job.
It's a situation that will help you see the appeal and potential of having a career. That's what kids today are missing if they go into rock'n'roll and it's hard for them to decide to become professionally involved in it. It's a real shame.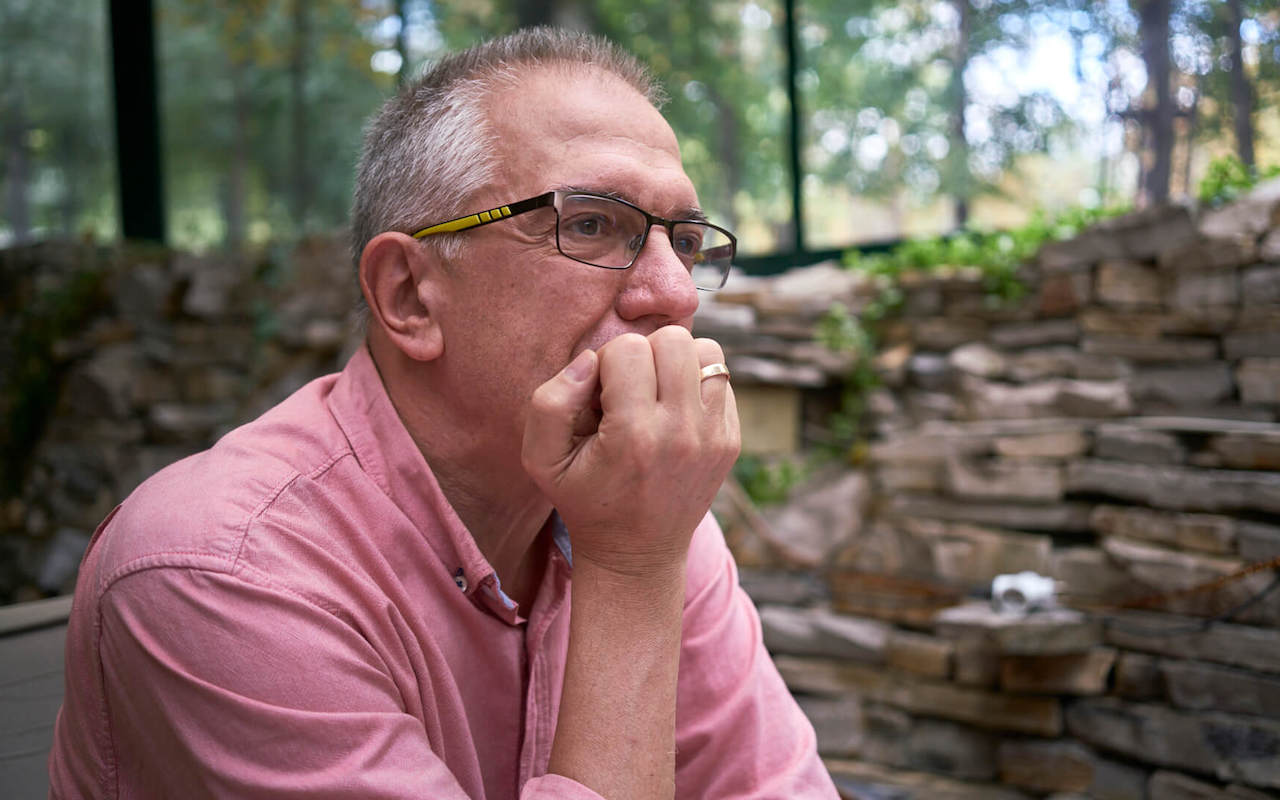 After the "Tilt" came "Bulevar", a band that lasted a short time but people still remember it to this day.
The "Tilt" band fell apart. Vajko went to join "Suncokreti" and brought Duda with him and Cvele went to play with some iteration of the "Pop masina". They were the stars of the band who went on to join other serious bends.
Bata, the drummer who replaced Vlajko and myself were left behind. That was when Nele left his band "Zebre" and we got an idea - since we were all from the neighborhood, we should make our own band.
My idea was to bring Dragan Mitric on board immediately - the guy with whom I had a band since my elementary school days. But at the time he was playing for the group "Zvuk ulice" with Vlada Divljan and Zdenko Kolar, so we started off without him.
We quickly found ourselves on the scene, had a few gigs and people loved us, so we started playing as the opening act for "Riblja corba." We had a 3-hr repertoire so "Corba" found us interesting at the time. Namely, they had an hour and 15 minutes of program - their first album and two singles and along with that they also played "Jumping Jack Flash" by Rolling Stones and "The Letter" by Joe Cocker. Then, they needed a band who would open the concert and after the "Corba" was done we'd continue to play until the audience went home. This wasn't the time of huge concerts so we mostly performed around the villages of Vojvodina.
This way we earned ourselves a spot at their first grand concert in Tas. It was then that we got the chance to make some recordings and Dragan finally joined us so we could start working on some serious songs.
All of this happened in 1979. You were in full swing, but...
We had an unplanned delay in our career. We recorded our first single with Enco Lesic in the first private studio in Belgrade - "Druga maca" (Second Kitty) and thanks to Sinisa Skarica, the publishing editor, we managed to sign a contract with Jugoton (today Croatia records). They wanted to publish our new album on their market so we joked that we should have our 40 years anniversary because it was exactly 40 years ago that "Bulevar" signed on with them.
In any case, those were some dramatic days - our president Tito had fallen ill. Our single was supposed to come at the start of the year, but the situation being as it was, only classical music was playing on TV and radio. Seeing how the nation was in distress it felt wrong to publish new popular music, especially a song titled "Moje bezvezne stvari" (My Trite Things).
And that's how our single didn't come out until August 1980 when it deservedly tanked.
But to this day I'm still grateful to Sinisa Skaric, not only for the first chance but also the second. He said to us "Alright, that was so-so. You boys go and make a new single." They brought us to Zagreb and there in their studio we recorded "Nestasni decaci" (Naughty boys) which became a huge hit around the entirety of former Yugoslavia.
It was then that PGP who previously rejected us called us up and said "Hey fellas, don't continue with Yugoton, cross over to us". The biggest bait was that they bought a new studio with 24 channels, located in "Petica" which today is known to all as "Tuckwood" cinema. To us that was like "Star Track" so we recorded two albums there.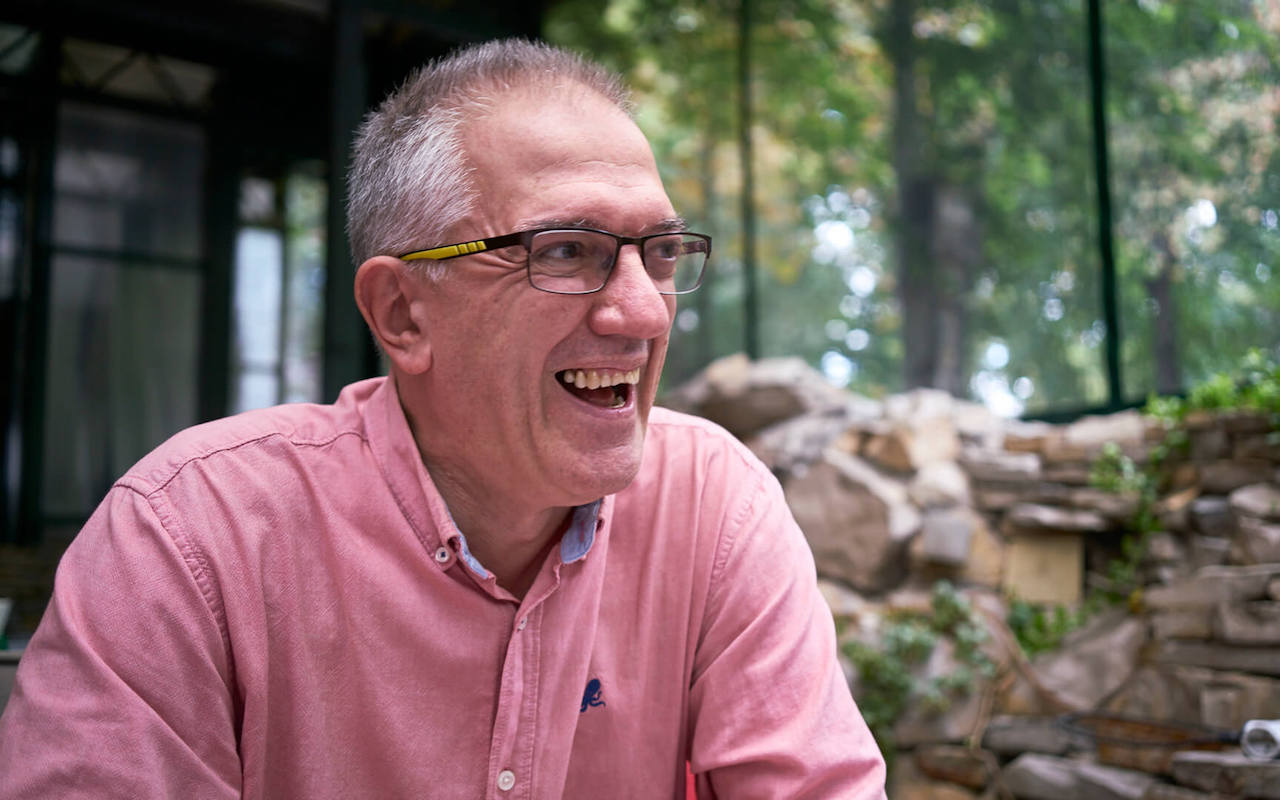 It was around that time that you began working in journalism.
That was Peca Popovic's fault. He was the editor of "Jukebox" and a god to us all. It all started because I knew one of his associates from a youth publication called "Zdravo" where Peca edited the music pages. "Bulevar" was travelling to London at the time to buy drums. But we saw some concerts and I was discussing them with that friend. He told me he would introduce me to Peca who would be interested if I'd write him an article on it. And that's how it happened. He ordered the article, I bring it over and then he tells me - in that trademark voice of him - "Young man, someday you'll make a living as a writer".
I wrote for that "Zdravo" newspaper sporadically and it just so happened that half of our band went to serve in the military while other members went to other bands so we were no longer playing. At the time Peca was starting his own magazine called "Rock" and wanted people who weren't yet corrupted in what he called indulgent journalism'. As in, they write a story about some Tom, Dick and Harry who went to see a concert on a train from Belgrade to Zagreb and then the story turns out to be more about Tom, Dick and Harry than the concert they went to see. Peca didn't want that, he wanted to affirm things that could be commercial.
That's how I became his associate and then editor for the international scene.
Over the course of your career, you've interviewed many celebrities. This is something that journalists struggle with to this day.
We were a very serious market back then and the industry rules applied. In the 80's as soon as they heard the word 'Yugoslavia' the interview was guaranteed because they knew a lot of records sold here. Yugoslavia was a serious market and they were very interested in our gold and platinum records.
That's how I got to go to Kan two years in a row - one of which in the role of Peca Popovic. He was accredited but something came up at the last minute. Since he never sent them any pictures, I went there in his place. I still have that accreditation pass today. It was on that occassion that I met the band "Girlschool" - an English all-female heavy metal band. Later when they came to Belgrade everyone was wondering why they called me Peter.
The best story of all involves the group "Dire Straits" whom I interviewed in 1983 in Zagreb. Their records were published by PGP. And uncle Sveta who was in charge of licenses didn't feel like going to Zagreb. Since he knew I recorded with PGP he asked me to go there and bring them the golden records. So I went to Zagreb and rented a room at "Esplanada" hotel where the "Dire Straits" were also staying.
In front of a crowd of journalists who were being kept at bay by security, I appeared as a representative of a recording company. That's how I got to spend the entire morning with Knopfler and the gang - we drank rakia and I got to interview them.
Then came your cooperation with Bajaga.
I met Momcilo when we were playing with "Riblja corba". I remember the exact moment we met. We were travelling to a village near Vrsac called Uljma to play at a dance. People from "Corba" were going by car but since we didn't have room for everyone, Bajaga rode in the van with us. That was how we first met.
It was a great friendship that resulted in some of his first recorded authored songs. The first lyrics written by Bajaga for any record were for Bulevar singles. He was the one who wrote the lyrics for "Nestasni decaci" as well as for our first single.
When he first started writing songs, that weren't quite for "Corba", they sounded different and you couldn't imagine Bora singing, for example, "Mali slonovi" (Little Elephants) and it became clear he'd go his own way. He shared those recordings with me and I was blown away. It was so refreshing compared to what was played at the time.
How did your cooperation with Bajaga end?
It ended in a logical conclusion. I'm a solo singer above all else. We didn't have a dramatic breakup or anything, as much as the media tried to paint it that way.
People know you best for your authored songs and your work with "Spori ritam bend", even though you started writing songs relatively late. You can, in fact, rightfully call many of your songs 'evergreen'.
At first I saw myself as a performer. It was important to me to sing well and express myself on stage in the best way to entertain people. I didn't really get into the creative part of the business that much. Paradoxally, it wasn't until the 90's when I started seriously writing lyrics and songs.
When I published my first album with "Spori ritam band" I was already 28 years old. When you're building your career in your 30's, you're much more level-headed and don't really worry as much about building a cool image as you do about making quality music and drawing more young crowd every concert.
What I hear a lot is "Wow, I didn't know all these songs were yours!". People have heard them in clubs, on the radio... when I heard some sports fans singing our song at a stadium I said "This is it, this tops everything".
Our songs stick with people and that makes me very happy. In the commercial sense, many others are ahead of us, but when you look at how often our songs are played and how much they are known and remembered, we rank very highly in that regard.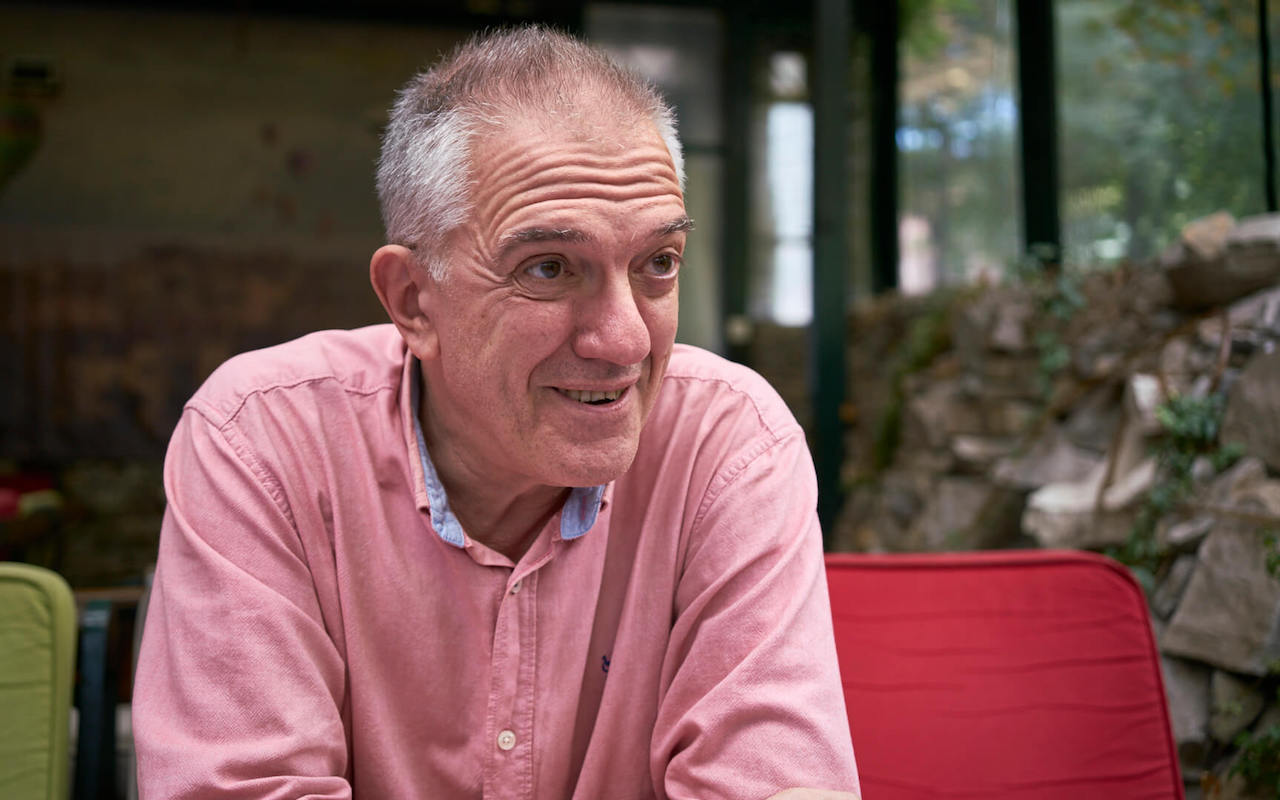 11 years later and you are finally publishing a new album titled "Ulica bez brojeva" (A street with no numbers). Why the long wait?
At first Dragan tried to convince me not to do it at all. I was in this phase where I thought new audiences wouldn't be interested in this. But then some people suggested an acoustic guitar night at a raft restaurant. Over the past seven years I had about 150 performances there, making it a sort of a tradition. It was through this that I realized that not only is there an audience for this kind of thing but people have really been missing something like this.
It was then that Dragan said we should do an album when I was more leaning towards singles. He got me by saying that we were the generation that told entire stories through albums. Now, some of these songs become hits but it's the whole that matters. He thought we should tell the story even if in the end the five of us were the only ones who'd know it.
The problem these days is that criteria is very high, which just makes everything take longer when we do other things in parallel. For example I got invited to go on a tour with "Indexi" and how can you say no to them? Pedja, on the other hand, was playing with the "Korni grupa". So yes it took a while but the "Ulica bez brojeva" is finally finished.
We released a full song in June called "Pamet u glavu" (Get smart) and decided to release the album in fall. We also recorded a video for the title song "Ulica bez brojeva".
How would you describe your new album?
"Ulica bez brojeva" is a sort of a mosaic. Every song carries some kind of association and a connection to the past and all parts of my life and career. For those who love what we do, it will be a very pleasant listen and they'll find a lot to love in our new album.
So we can expect new performances by Dejan Cukic and the "Spori ritam bend"?
Of course there will be gigs. The main thing will be our concert in Belgrade but we don't want to rush that. We'll probably start new performances in spring.
For the very end, tell us what Dejan Cukic loves the most about Belgrade?
I love to switch taverns and locations. When I was a kid we loved to travel but we felt self-conscious about our city when we visited metropolises of the world that seemed like Disneyland to us compared to Belgrade. However nowadays Belgrade is much more interesting than many other big cities and has a lot to offer. I love to get down to the rivers or drop by Kosutnjak or walk around Tas which is my go-to.