14.02.2018
Ivana Korab - the charm of New Belgrade and the smile that disarmed Hollywood
Although men get shaky knees just from seeing her, only one minute of conversation is enough to reveal how personable, genuine and polite she is. As delightful on social networks as she is in her private life, she won the hearts of her fans with her beauty, positivity and honesty.
For a full decade now, Ivana Korab has lived and worked in L.A. Though her everyday life is full of travelling, she always makes time for her family and friends and of course her place of birth – Belgrade. Not even oceans can keep her away.  
What does Belgrade mean to you?
The best city in the world. It's where I grew up and where I'll always go back no matter how far I go. No matter where I end up, that place will have to share my life with Belgrade forever, because Belgrade is my home.
Have your friends from America been to Belgrade?
Of course and they were delighted. All my friends are fascinated by our men and they keep asking "What do they feed you over there?" All of them joked that they'll come here to get married and never go back to America.
You live far away and you work all over the world. In addition to your family and old friends, what do you miss in Belgrade the most?
Crunchy bread, fresh cream and prosciutto. Food feels kind of plastic in America. Also I sometimes miss the night life and my favorite places. I don't go out when I'm abroad and I love to dance and spend time with my friends.
That's why whenever I come back to Belgrade I go to my usual places with the same people – my friends whom I've known for a long time. I miss our mentality and the special brand of humor that Americans don't understand. This energy that we have, that's what I'm missing. Just recently I accidentally cut off a guy in traffic. He started yelling and waving. I rolled down my window and said to him "Why are you yelling? It's such a nice day. I just got back and you're yelling and making me feel bad, why are you like that?" He took one look at me and said "Want to have lunch?" That's what our people are like.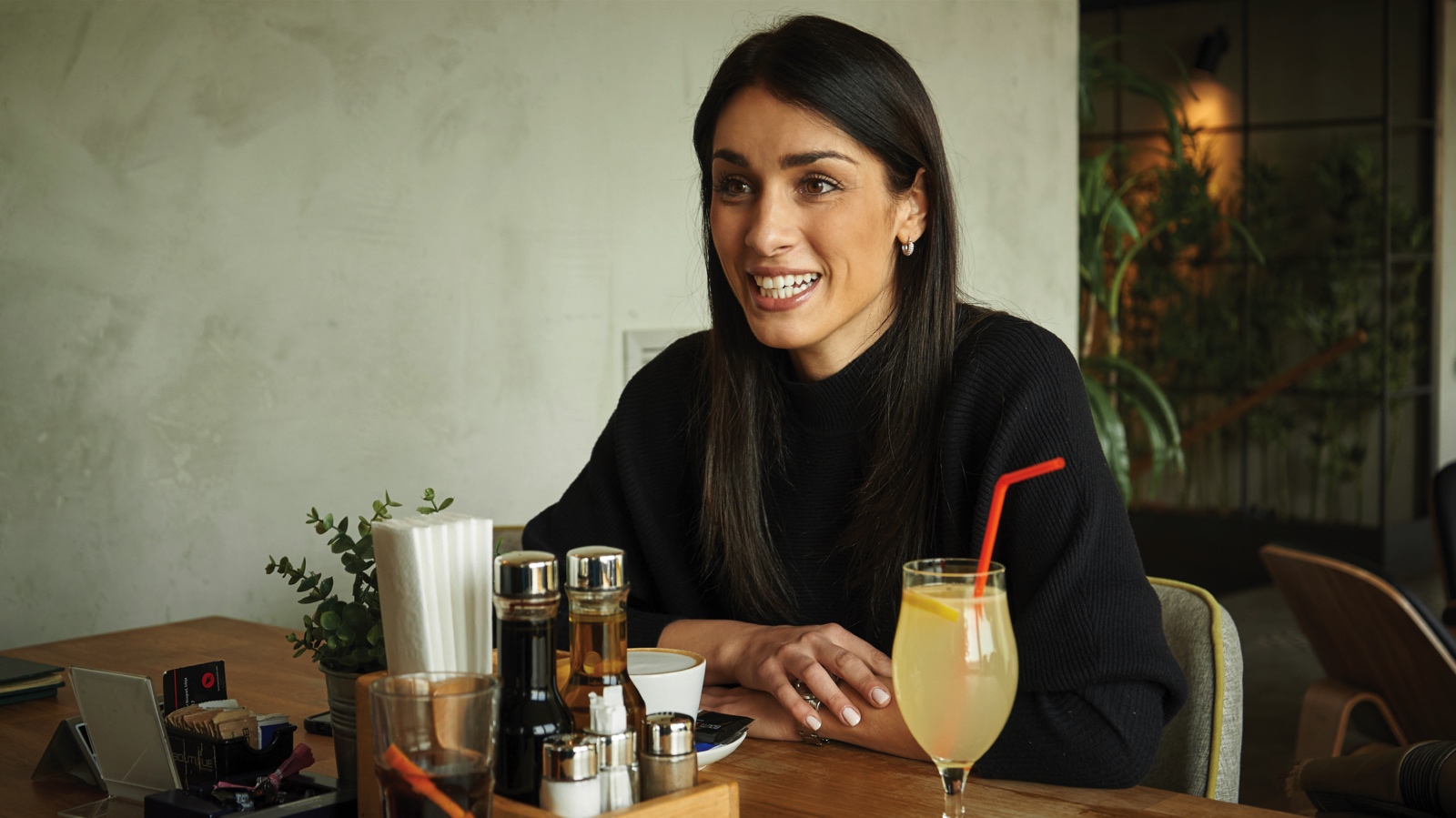 What are your favorite parts of Belgrade?
I grew up in New Belgrade and I live in Bezanijska kosa. I come from a sport-loving family, but along with athletics and volleyball I also went to music school and did acting. I trained in volleyball for eight years and played other sports too with my brothers – they'd even ask me to be their goalkeeper when they played soccer. I roller-bladed on the ramps and I was the only girl who competed against the boys, it was a challenge for me. Even today I have bruises and scars... it was a nice and healthy childhood.
All this happened in the 90's. How did that era affect you?
On the one hand, I had a good, strict upbringing at home by my parents, on the other hand I was influenced by the people in my surroundings. It all made me realize how important it was to become independent. I even went overboard trying to be that way, which is something my mother always warned me of. Still, many people during the 90's acted in a way I didn't like. To me this meant I had to push it to the opposite extreme just to show I wasn't the same as them. Today I matured, so I know there's no need to always go to the extremes. Still, I am proud that now I know how to change a flat tire.
Your work often has you travelling. Did you always like those kinds of adventures?
Before I started working as a model, I traveled a lot with my parents. We always went to interesting destinations around the world. When I think about it now, it's funny how much I argued with my parents back then. I realize now that they were right to take me to see the Pyramids when I was 12-13 years old and wanted to go to an aqua park instead. Now everything is different and I am very grateful to my parents.
How did your modeling career start?
I was 16 years old. A girl significantly older than me, who was a fairly famous model in our country at the time, looked at me and said: "You're just pretty. You have a broad nose, broad shoulders, you're too athletic. You'll never make it. You're only pretty, you're not strange." I went home and cried for hours, my mother barely managed to console me. 
You are very active in social networks, especially on Instagram. It's interesting that you share your life with your fans so honestly and openly. You'll agree that's unusual for celebrities. What do your friends think about it and how do your fans react?
At first people said I share my life with the public too much and criticized me a bit because of the type of music I sang in my Instagram posts. Now people accept me as I am. I think I'm natural and normal. Most comments I get are positive, but of course there are those that immediately criticize me whenever I do something that's not perfect. Other people don't get zits? Everyone immediately knows how to dance perfectly so it's weird when Ivana can't keep up with the rhythm in her third dancing lesson? Still, I think in time everyone realized I'm just being honest, that I'm not perfect and that I'm working on improving myself.
On the other hand, in L.A. I am alone without my family and every now and again I get nostalgic. Of course I have very close friends who are almost like family to me, but at the end of the day I miss my loved ones at home. It's hard sometimes. Let's get one thing straight – I didn't run away from Serbia because it was bad for me here or because I don't love my country. To the contrary – I went to see what I could do with myself out in the world. I love Belgrade and Serbia, I love our culture – I love all of Balkans. That's why I started singing our music in my car and putting it on Instagram. When emotions come, I can't express it in any other way or with foreign music, only our Serbian music does the trick.
Many of your fans say that your posts brighten their day. They even call you their 'kind spirit'.
That makes me very happy. Often I'll meet someone in person and they'll say "You know, you're not that 'crazy' in real life." I don't know what they're expecting me do, to jump around or something? I'm just a very cheerful person. Nobody is cheerful all the time. I just choose to be positive when I'm feeling sad, so I try to have the same effect on the people around me, including people who follow me on social networks.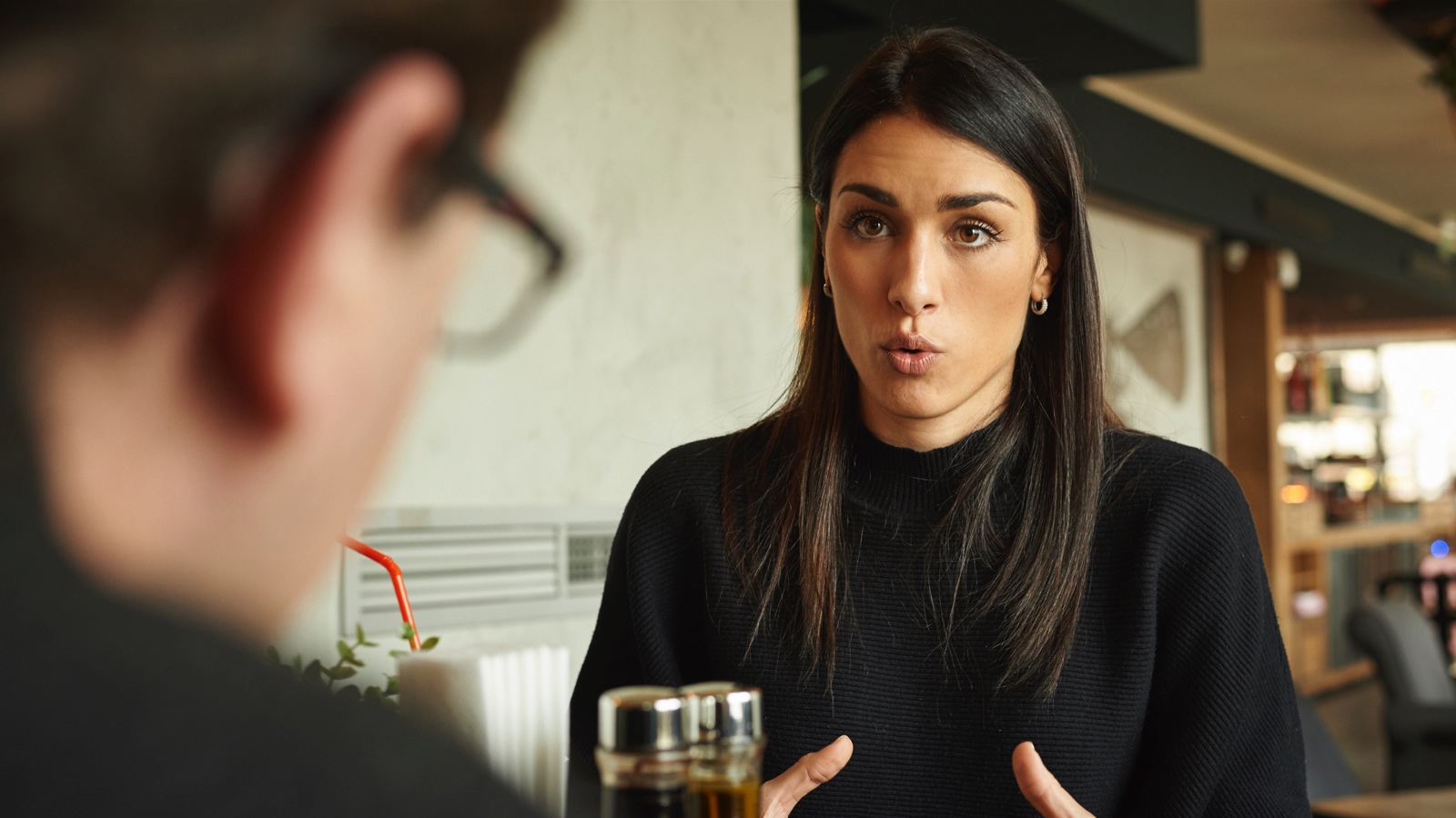 Sports remain an important part of your life and you take a very original approach to them.
It's a part of my everyday life. Sports aren't an obligation or a chore to me. It's so integral to my life that I don't feel good when I miss a training session. I'm very creative and innovative, so I try to incorporate that in my training. I love trying out new things. If exercise is monotonous it will become a chore. That's why I combine various styles with gym machines that aren't specifically made for that. It works because I study, research and know my body's limits. That's how I found a combination that's much more practical and functional for me, not to mention more interesting.
Incidentally, it's interesting that every video where I'm exercising has fewer views than those where I'm goofing off in the car and singing. People can learn a lot from exercising and singing is just fun. People generally prefer to have fun, apparently.
Seeing how much energy you put into exercising and creating your own style, can we expect you to make your own exercise and training program in the future?
It's something I'm planning to do, but right now I'm working so much there's just no time. I don't want to start something I can't give my full attention to. Many people write to me for advice on exercise and I'm always happy to share my knowledge with them.
There's another problem I'd especially like to address in that exercise program, which is that people get intimidated when they see what all I can do with my body. They don't realize that I wasn't able to do that just a few years ago. They have to understand that the start of their exercising career should be much more basic and in time they'll see results that will encourage them to train and persist at it.
You have stated that you like to try new things. Was that the reason you became 'hooked' on extreme sports?
I went skydiving with my instructor from 18000 feet, which is the maximum allowed height. My mother asked me to do this after she passed away, but I plan on having a mom for a long time so I did it anyway, but I didn't tell her until it was over.
Dancing and acting are an important part of your life. How did you discover that side of yourself? 
When I was 7 or 8, I went to Bata Miladinovic's famous acting school, then Sasa Volic. I even wanted to enlist in the academy here in Serbia so I took dancing lessons, although I was torn between acting and philosophy. My parents grabbed their heads and said "You're always acting and never shut up anyway – pick up some books and study something useful". That's how I enlisted in banking and finances which I wasn't really that interested. Still I graduated out of sheer spite when everyone said I couldn't because I travel so much. You can tell me anything you want, except that I can't do something. Those are fighting words. That's why, out of spite, I annulled any grade below 9 and graduated with a 9,4 average.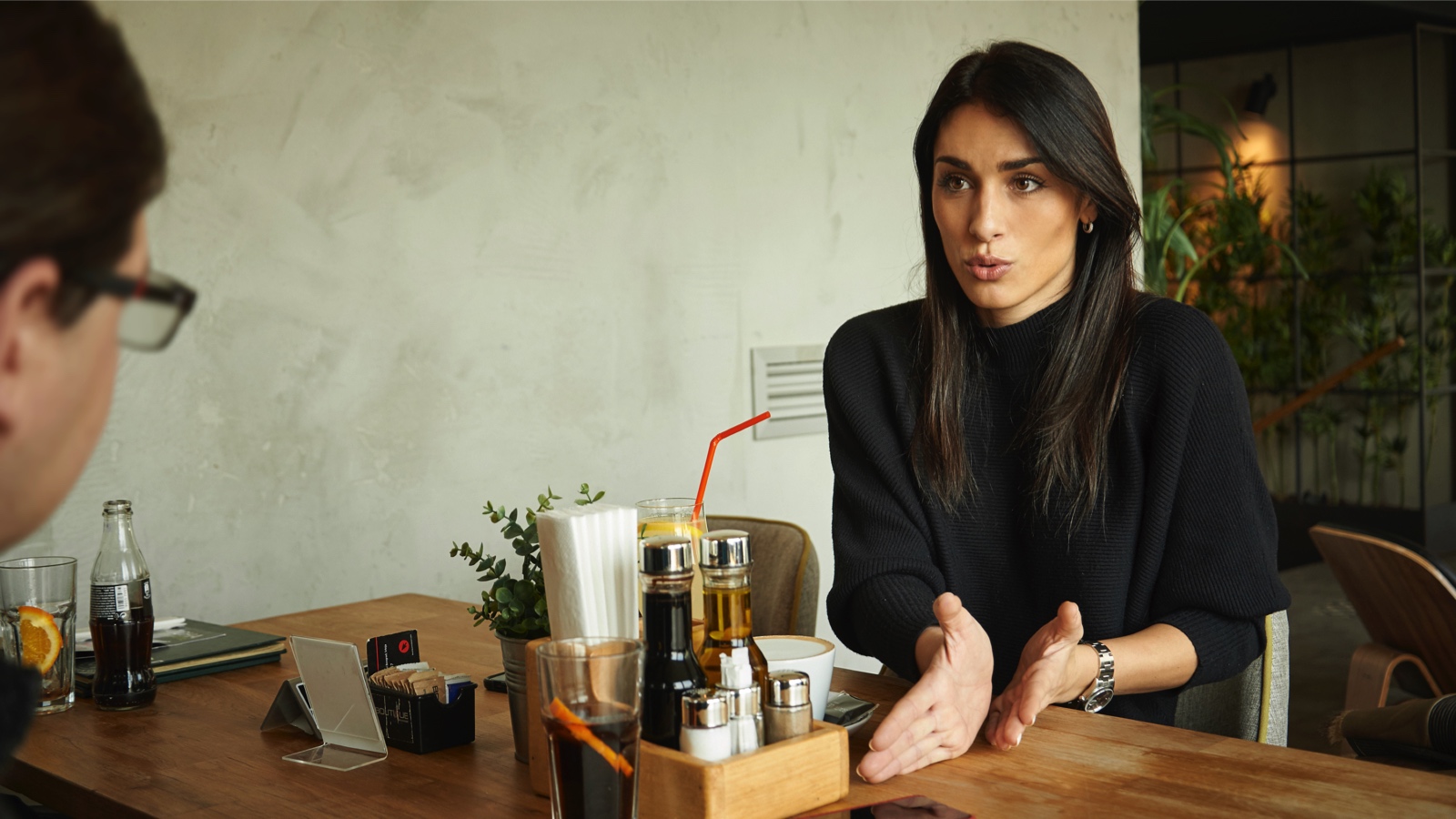 Acting is something you love very much and the path that your career is going down. Have you ever rejected a role?
I have. I was called in for a lead role in a movie that attacked Serbs. It would've made my career, but I can't be against my people whom I love more than anything. I could never do something like that. How would I look my father and family in the eyes after? It's completely contrary to everything I stand for. Of course I refused.
You like to dance. How important is dancing for acting?
Dancing is very important in acting. This is something you realize very quickly in Hollywood where the competition is so steep. It's not one in a million, but one in a billion actors who get a shot. Every waiter and waitress working in that city is dreaming of working in music or acting. You have to work on yourself constantly. Actresses dance, they know how to choreograph fights. This isn't mandatory, but it's really important to know. That's why I took up hip-hop, salsa, dancing in heels.
L.A. is your home away from home across the oceans. What do you love about that city?
Everything except for the fact it's so far away from Belgrade. The climate there is amazing; it's 15-25 degrees all year round. When the sun is shining you play some music and there's no way you can be sad. People are calmer. Let's say it takes someone ten or so seconds to get going on a stop light – nobody gets mad and immediately starts honking. The traffic is really terrible so I spend up to four hours a day in my car, which gives me time to make video clips for social networks. When people see I'm 'live', they know I'm in my car.
Also, the possibilities of success through your own work, effort and self-improvement are incredible. We are a resourceful people. That's how we're made and taught and that attitude is ideal for a place like this where everyone's fighting for their chance.
How do you spend your time in L.A.?
I don't have a routine. In addition to the gym where they should start charging me for rent, not membership and my car where I spend a lot of time, I'm always moving around. I go hiking which is a healthy way to exercise without being too tiring. I always try to make time for my friends who are all great people and I'm in bed by 10PM. This doesn't mean I sleep a lot – I actually only get about a few hours of sleep. Night time is when I talk to my family and friends in Belgrade. My work is so active and chaotic that I need as much peace as possible when I can get some.  On the other hand, since I have so many friends of various nationalities and religious beliefs, we celebrate all the holidays together. That's when we cook together too. For example, my friend Gordan's mother sends us 'sarma' from New York, we bake cherry pies and moussaka and it's really a great time. I also buy a lot of Serbian snacks like Smoki and Jaffa that I love to drown in and our coffee which I can't start my day without. I have to drive for 45 minutes to get them and it's not a chore for me at all – they're all little things that bring Belgrade to me while I'm in America.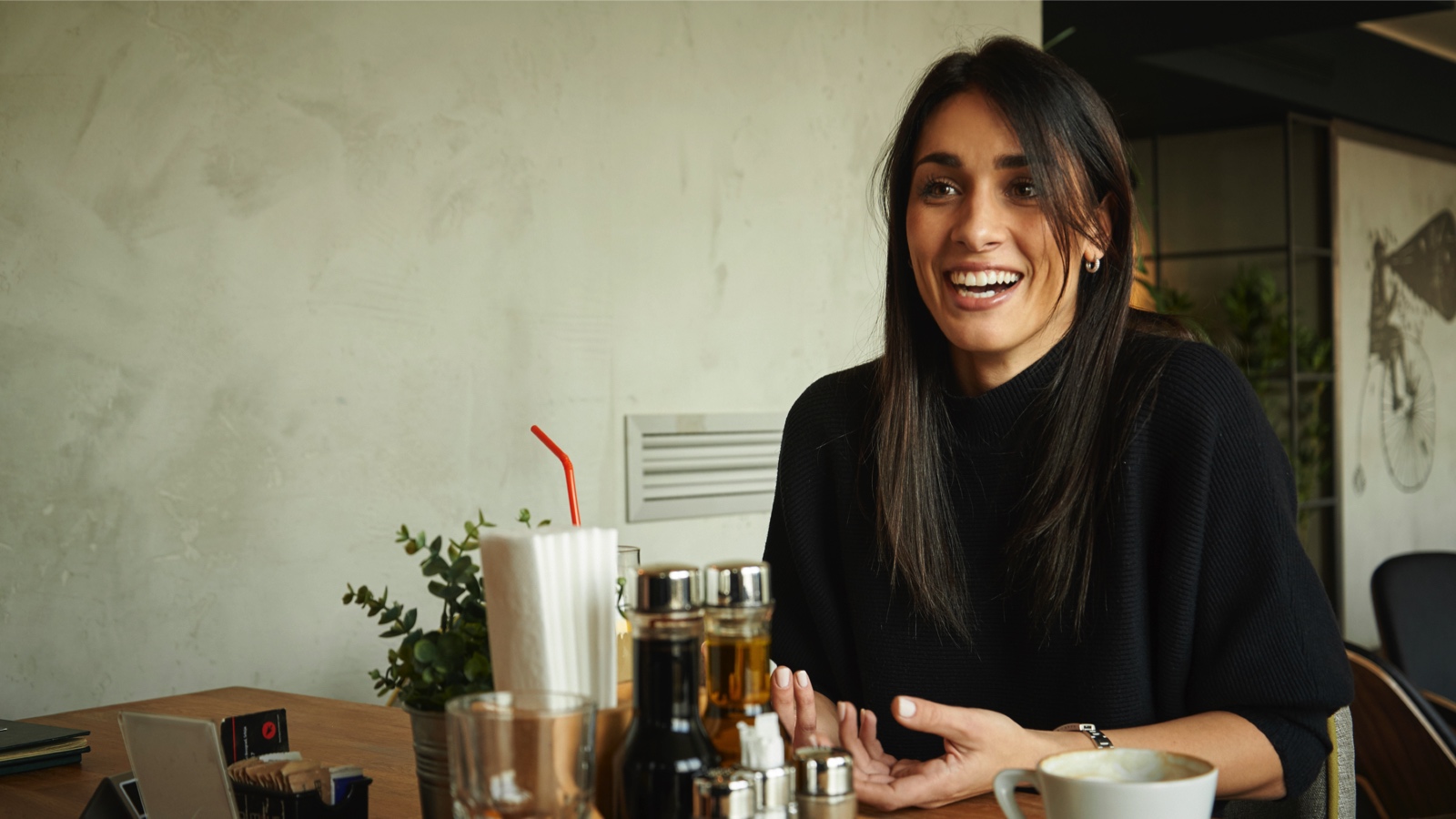 Would you say models live glamorous lives?
Let's look at it this way. I had a photo shoot that lasted 12 hours. During that time I badly injured my shin which they somehow managed to patch up. From there I went directly to the airport and across Doha which took 15 more hours with 6 hours of waiting in the airport, before I boarded my next flight to Cape Town that lasted 14 more hours. In total, I spent 35 hours travelling. I reached my destination and discovered that my wound was infected and I had to work two days with 14 hours long photo shoots. I immediately traveled to Germany where they of course expected me to be fresh and ready for another shoot. Nobody cares where I was before that and I am dead tired and literally staring through people, which shows in pictures. This is where you have to be a professional.
Glamorous life?
I'm not saying there aren't perks to this job. I travelled half the world. I love people and I love meeting them in their own turf and seeing their culture. It's the best thing about my job. Whether I stayed in a luxury hotel or rode in an expensive car isn't that important or enticing to me. Still, there's a different side to that life that nobody sees.
What movie would you like to be a part of?
I think I would fit in great in a James Bond movie. Action movies above all, although I love comedies too. I'm not a fan of dramas. 
What are your plans for the future?
I've got a lot of different offers and there's a ton going on. I'm most interested in acting, but that's probably the hardest field to get into. It's not a type of work where you agree on something and it works out that way. There are many factors that can influence delays, cancellations...it's always possible your project will be cancelled until the moment you finally get to the set and start working on it. Even then, it's not uncommon to film a pilot episode but the show never gets off the ground. There's just a lot of money in that market, so it's not a problem to say 'let's just film it and then we'll see what it's like and whether we'll continue or not'. Either way, there's a lot in store for me. Also, I can't say anything about it, but I'm also cooking up something in Serbia. There will be news soon.