15.12.2019
Ivon Jafali: A girl from Cubura through and through
With her we were "still awake" and today it is with her smile on the TV that we wake up. Ivon Jafali is known to all as the eternally smiling Studio B anchor, actress, neighbor. But anyone will tell you she is much more than that - the cover face of Belgrade and the person who embodies the spirit of this capital city.
Ivon reveals for 011info why Belgrade is full of memories for her, the secret to her successful career and why dogs are the key to love.
You began your professional career very early. What was that like?
My roots are very important to me because of the way I continue to work to this day. I was only seven years old when I got invited to film my first TV show. They needed a 'different' child so they called up my mother. It was a large TV production and a studio in Kosutnjak and I had no idea what it would all be like. Kamenko Katic was doing a radio show called 'Key for every lock'. When I got there, the members of the Youth Drama Studio (Mika Aleksic's studio) were already there, including Nikola Kojo who was only 14 years old at the time.
That was my first time in front of a camera and I had a ton of fun. It was very interesting to Kamenko.
Mika came to watch his own kids work on set and saw me there. He just said "Bring this child to me in September, no audition needed."
It's worth saying his auditions were incredibly strict. I came in when I was told and that was how I came into the world of acting. With Mika we learned various useful skills that stayed with us our entire lives. I was "in class" with Nikola Djuricko.
Because of this experience when I work with young people who'd like to get into TV journalism, I often stress over and over - start as early as possible. That's how you get that unforced charm in work and you lose the awareness that there are cameras there. That's why it's important to start as a kid - you don't know to be afraid.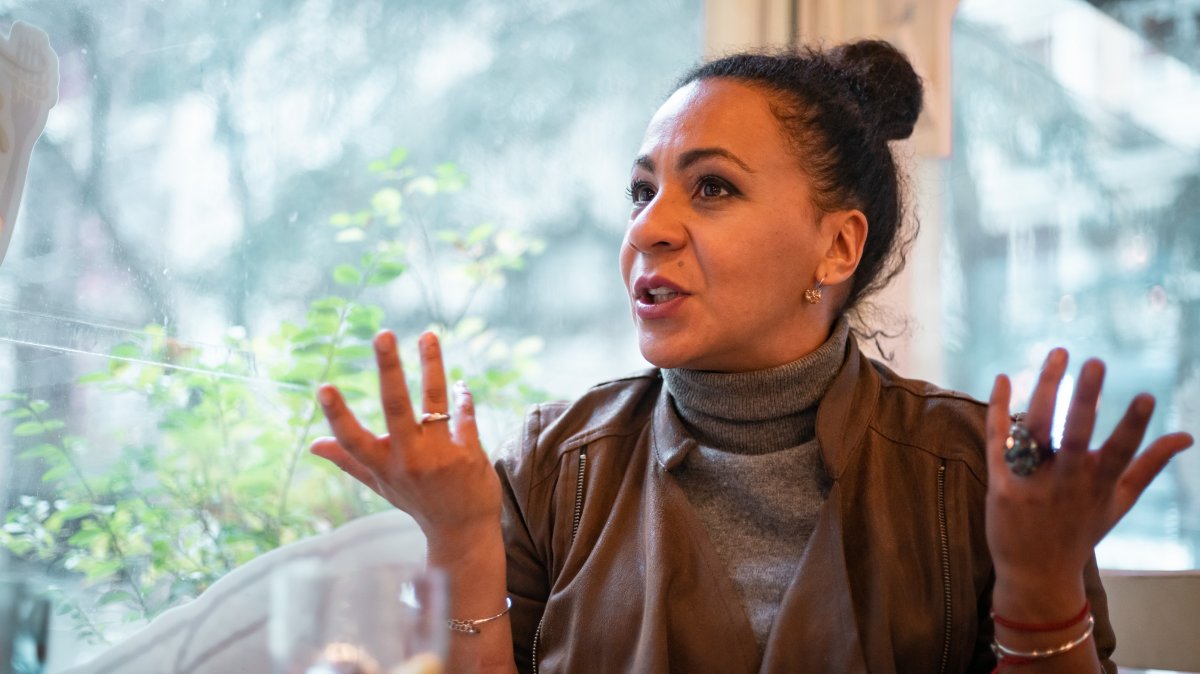 How important was acting school for you?
Mika did a lot of heavy-lifting when it came to building up my persona. Back there you had to stay a small but strong person. I was more terrified if I failed to read what Mika assigned to us for the summer holidays or that week than of my mother who was very strict.
Each year would begin by us opening up our new notebooks and writing "Blessed are the meek for they shall inherit the earth". Knowing this will help you a lot in life.
You had to read and think a lot. There were moments when Mika would say to me "Go on kid, get up and go wash your face a little". That usually meant you went too far with something and you needed to do some thinking.
Mika worked hard with every one of us and it was his approach - treating every child as a serious individual while they were still a child - that was so exceptional. He even called us 'little people'. He knew how to shape us into good people.
Still, all these little people went on into different careers. Some became doctors, other legal workers and some like Ivana Bojic stayed in the acting business.
Still, the main thing was to learn how to be a good person with true values. Mika is still in my life to this day. I still get terribly anxious when I need to dial him, but I always do when I need advice on some serious decisions.
Thanks to Mika's guidance, a whole new world opened up for you.
That was when new projects began lining up. There were TV shows and even a TV movie. When I was in eight grade, we filmed the "Happy end" movie where Gaga Nikolic played the part of my father.
In the meantime, I went to Drinka Pavlovic junior school.
In my second year of high school I met my former English teacher who told me this new television station was opening and I could apply there for an audition. It was Studio B.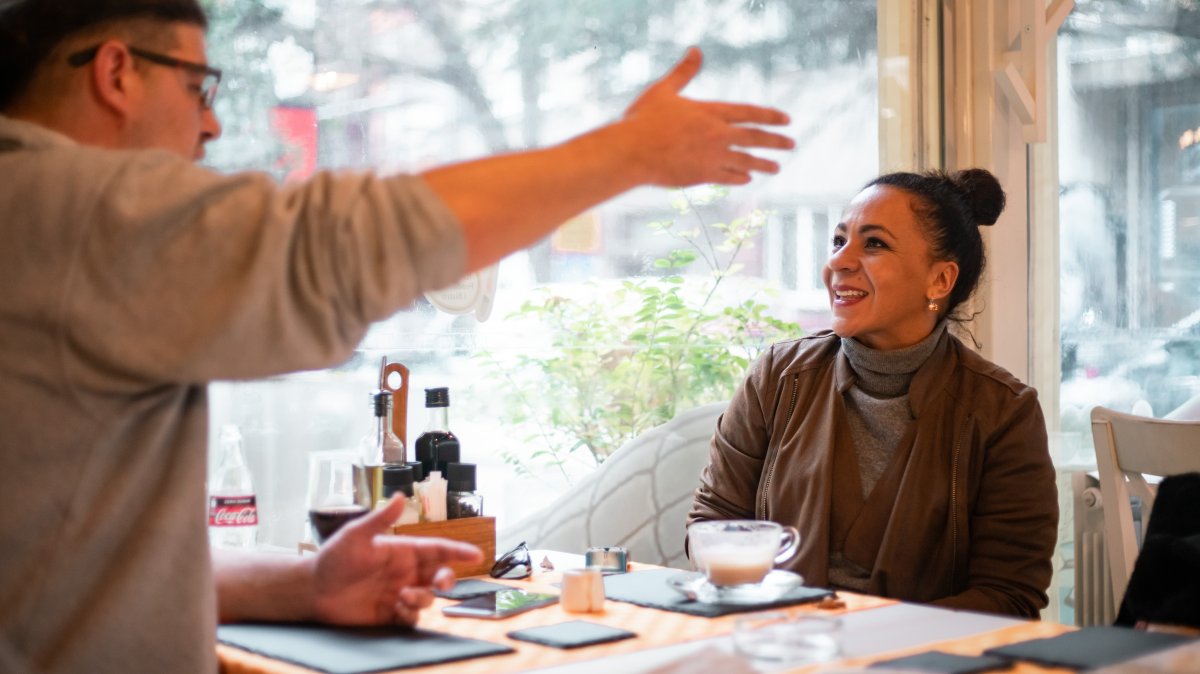 What was that beginning like?
I went to that audition where I met the old pros Sloba Konjevic and Jugoslav Pantelic. We started doing a show called "Videodrom" which was a music top list of foreign and home bands. Something akin to MTV. That was the real start of my career - it all happened somehow incidentally, by accident and through games. That kind of thing is still my trademark feature today.
When I talk to a friend of mine who is a psychologist, I tell him that I often feel like I'm skipping out on school lessons to have fun, even though I've been a working professional for so many years now.
When it comes to Studio B, people often comment things like "We expected you'd cross over to a bigger TV station". I was always incredibly proud to work for a city television because Belgrade is the center of my life. I felt that this was how it was meant to be seen by me - from the 22nd floor of the Belgrade Palace.
What Studio B had and still has to this day in my opinion is that they never felt pressured to re-shape you or put you into some kind of mold. Either you're a city face or you aren't. That mattered to me. Almost all the TV stations have tried to head-hunt me over the years but I never saw myself as a mixed-race woman with straightened hair who reads the news wearing some costume.
That's what people wanted me to be for them. They wanted to imitate America so why not have a black woman read the news sometimes.
Still, I always felt the need to be what I am.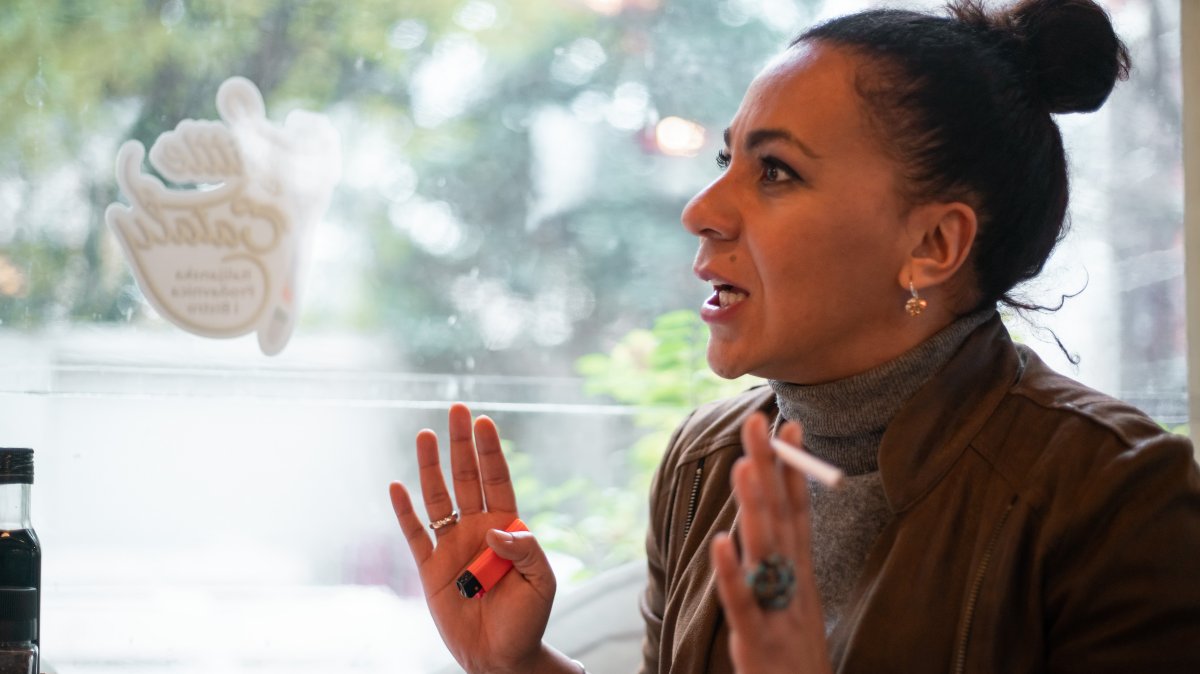 And you persisted in that.
Unlike journalism today, back then Studio B had big and significant names as their reporters and editors and they all made time for us.
For example, when I on a whim wanted to go into informative journalism, my editor flat out told me it wasn't for me. "Let's focus on culture and music", those were the other departments I worked in.
There were many challenges to overcome in the 90's. I even considered travelling somewhere abroad to see if I could build a career and life in another country. I spent a year in Italy where I got to learn about their culture and gained a ton of experience. But in the end, I have to admit that work got me back to Belgrade, I just needed to work here.
In year 1999 I took a small break from Studio B. It was an odd time. I got an offer to work for Art TV where I could work in travelogues and music.
However, in year 2000 came the big changes. My colleague Yugoslav called me back 'home' and we set off on a new mission. That was truly the golden age for Studio B in terms of autorship and our ability to make whatever we wanted and emit those thoughts. As the editor and the man who perfectly understood and knew television, Yugoslav brought in the "Seranos" TV show and made an afternoon city program. Then he placed another challenge before us - a live show that will start at midnight called "Still awake".
To this day I get goosebumps talking about it. Aleksandar Timofejev, Yugoslav and myself realized that it was time for something new. But it had to be such an interesting concept that our guests - who were supposed to be serious personalities in their domains - would trust you enough to come to your show instead of going to the club, for example, where they have a premiere. Actors aren't usually keen to do that.
Still we made it work and all our guests were happy to come to our show after their shows, exhibits, concerts. It even became important for them to do so after a while.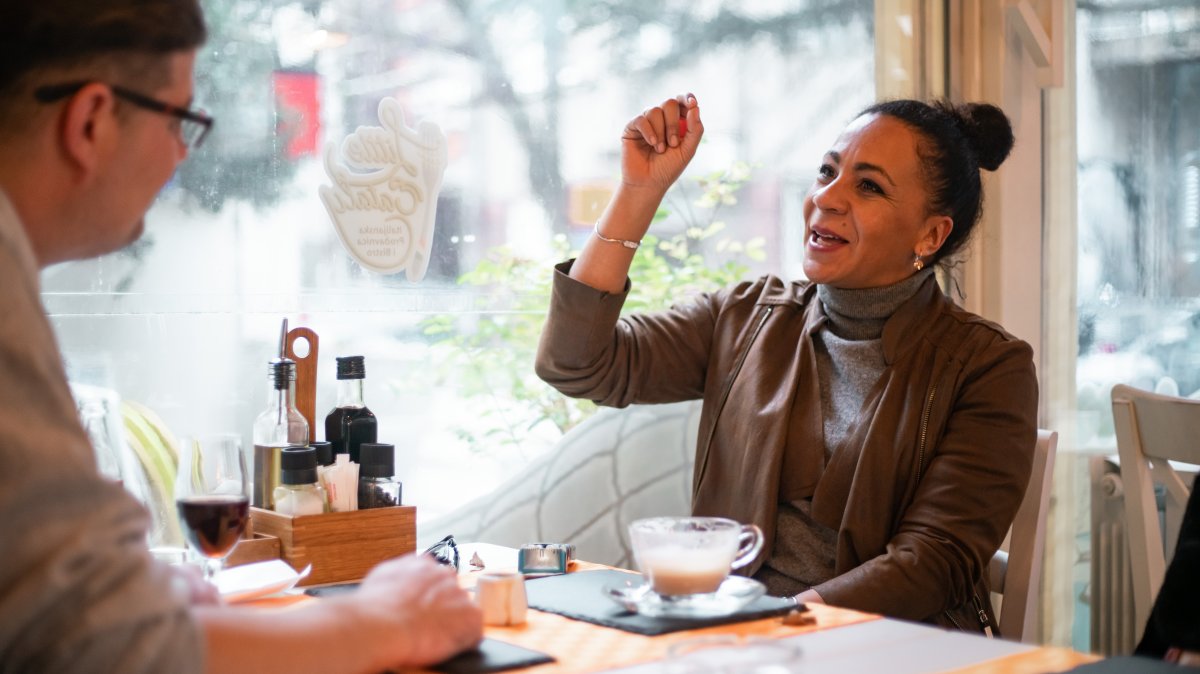 Who would you highlight among your many guests over the years?
I've always been fascinated by 'old school cool' of the acting world. Milena Dravic and the entire acting crew of her time were especially interesting to me. It was meant to be my profession once upon a time, after all.
Then there was Mani Gotovac - the founder of the HNK theatre in Rijeka. I especially loved it when she appeared on the show.
The interesting thing is that all those 'big names' are such simple people which is something I've seen myself many times.
We had big worldwide stars who came as guests on "still awake" and they were always all totally cool.
Every person who sits down with you to talk is a story of their own. I loved the cases when someone sits down and you don't think it'll be an interesting story but then you get through to them somehow and they completely open up. That's how you get stories you weren't expecting.
Jugoslav would jokingly say to me "Do you know your own power? People who come to you open up like they're on a psychiatrist's couch without even knowing why."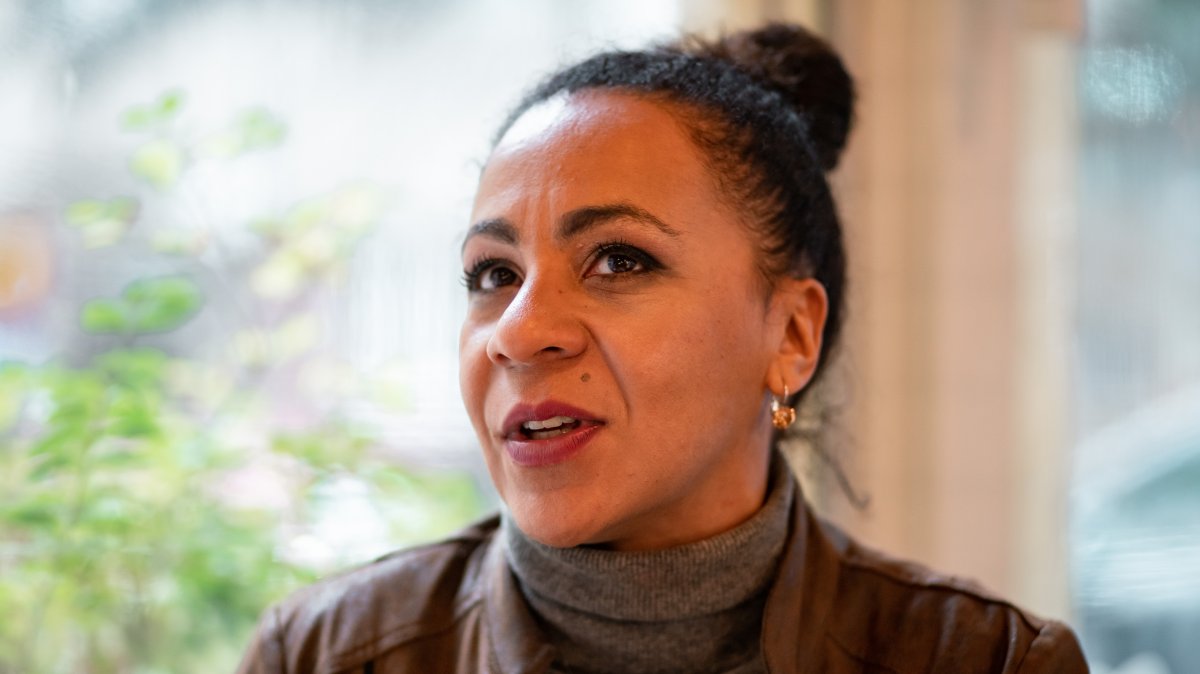 Any chance of ever re-visiting "still awake"?
There is the energy, there is the desire but there is also my age which is the issue. I worked on that show for five years and didn't have much room for a private life. I just lived and breathed that project. I'd wake up late some days and by that point already have a million missed calls and messages from people who wanted to tell me what was going on and why it was important to put it in the show. 
Suddenly it's the afternoon and you have to prepare for a theatre premier or read the book you should talk about. That was my approach to my work - to readily and responsibly greet every guest. On some nights there would be four of them.
Not to mention we would never greet every guest with some generic question like "What is your book or movie about?" I'm proud to say I put my heart into every topic and lived for the project. 
When I meet some people or friends and they tell me they didn't have the chance to see everything important that happened in Belgrade that night. I'd love it if some younger people came along willing to tackle the same format and I'd help them and put some wind in their sail.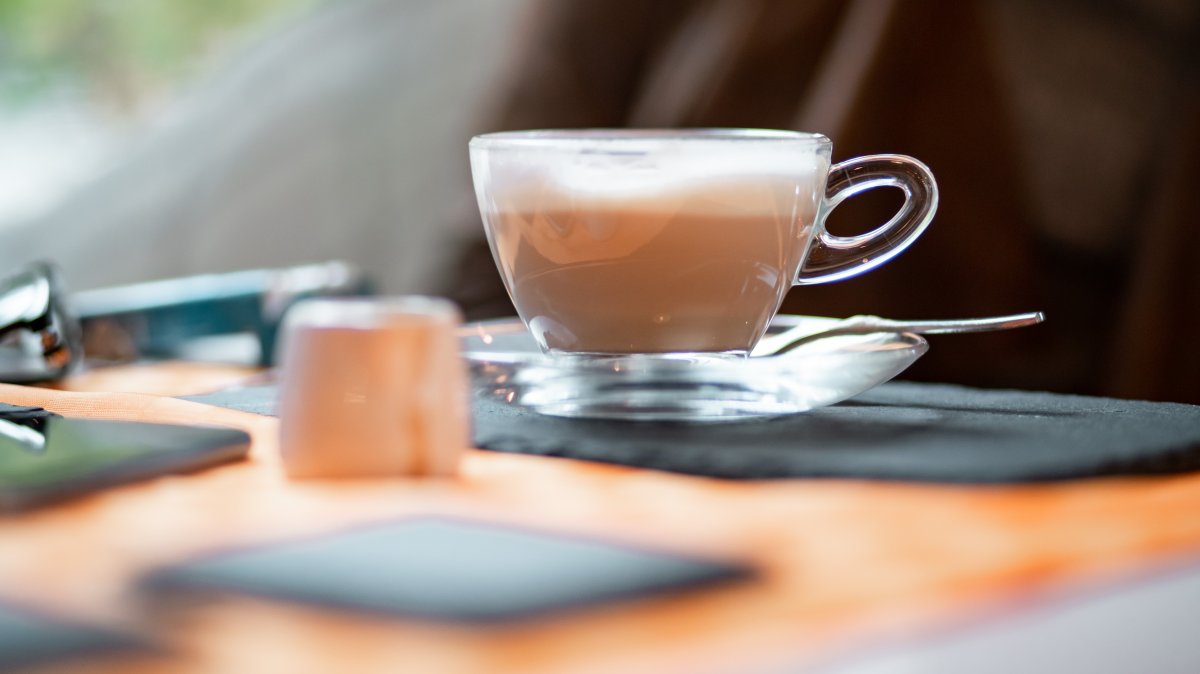 What was the secret ingredient of this show?
We didn't hide the good mood of our guests who came here straight after a premiere or concert. TV should give you a live image, a snapshot of reality, not just a neat story where everyone is always feeling great.
Studio B with their good spirits and everything that we absorbed as kids from Sloba Konjevic, Rogan and all those people who were important for our journalism, we applied it all and it all passed through us during that moment when we lived and gave our professional maximum.
This was all also influenced by your upbringing. What was your first memory of Belgrade?
I remember kindergarten. Somehow that memory seems to inspire later ones because my friends from kindergarten carried over to our school - the same class, even - in Drinka Pavlovic.
On the other hand, if we are talking about family, the intimate moments that are very important to me were walks I took with my grandfather who was my father figure growing up. We sadly lost my father early on when I was only three years old. I remember Tasmajdan and a carefree time in my life.
I grew up in Belgrade and those 80's were truly care-free years.
I remember we had a rule that we couldn't call anyone between 2pm and 5pm. However, my mother was the type who allowed neighborhood kids to come inside our home without knocking and never leave hungry or thirsty. There was this closeness among people.
Today is an alienated time but I refuse to abide by it. It's all a matter of heart. I still live the 'old school' life.
I live in the past a little even though modern psychology recommends against it.
I still think memories makes us who we are. I like going by old parts of the city and relieving the memories I had there.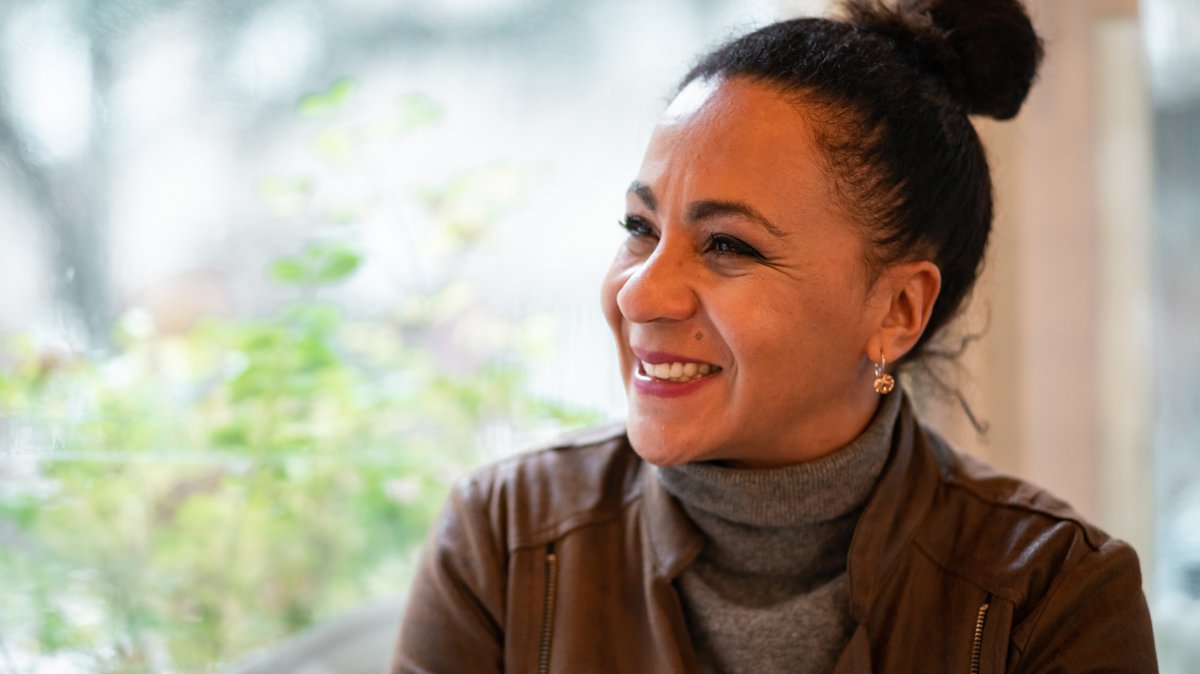 What was everyday life for little Ivon?
My parents never let me watch television. There were strict rules on what and when I was allowed to watch. What I would understand and learn from at the age of 4, 7, 9 and so on and what would leave negative consequences.
My grandfather was military so that's the type of household he led. Every evening at 7:15PM after I watched my cartoon I went to bed. There were afternoon naps, afternoon walks, five meals a day, two snacks. Those were important things that nowadays is hard for parents to enforce.
The discipline I gained in my childhood home is still very important to me today. For example, when I have to work mornings I can get up at 5AM and not have an issue with it.
On the other hand, they also respected my freedom and that was the perfect combination.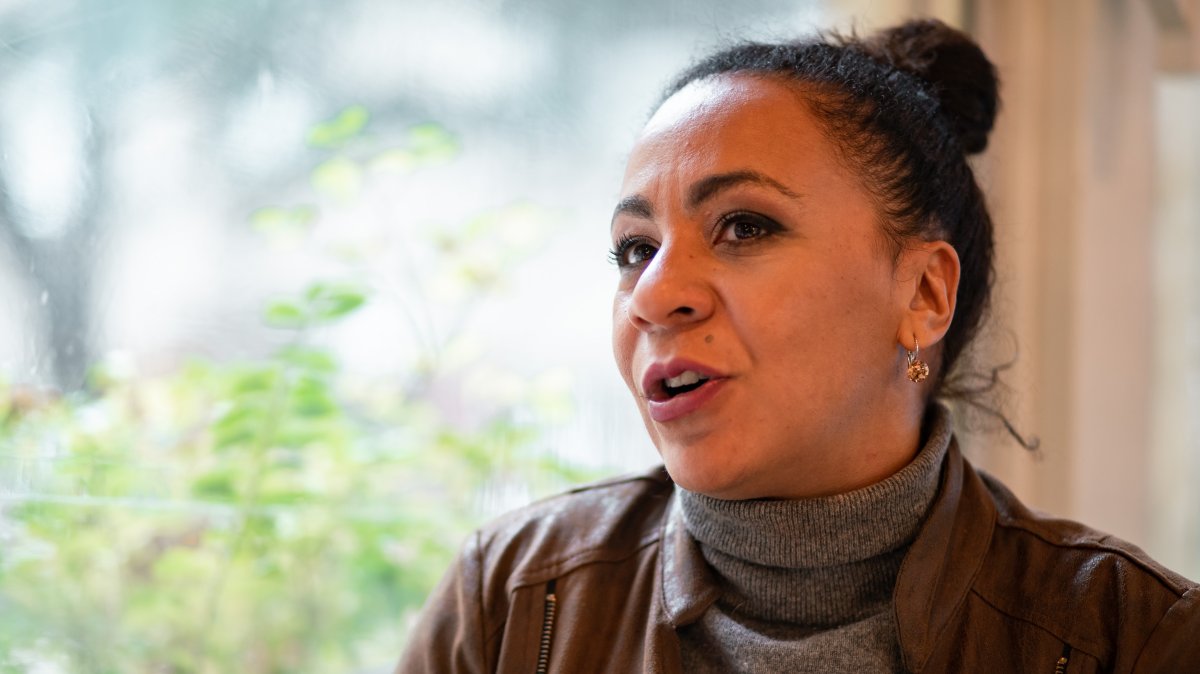 As a child from a mixed marriage, did you ever have any unpleasant experiences?
I've never had issues due to being mixed race. There is a narrative there - Belgrade is an open-minded city and everything is fine when we're out in cafes, at the disco etc. But the second you're supposed to enter someone's family things change.
However, to this day I haven't had any bad experiences myself. Maybe my mother, who was an incredible fighter and single parent contributed to me perceiving things in the best way possible. Also participating on TV and belonging to Mika's group also helped and played a really important role. Mika always taught us to face our problems head on and never retreat.
I don't know what happens the second I leave a table - are there any snide comments when I'm gone? I never heard any myself.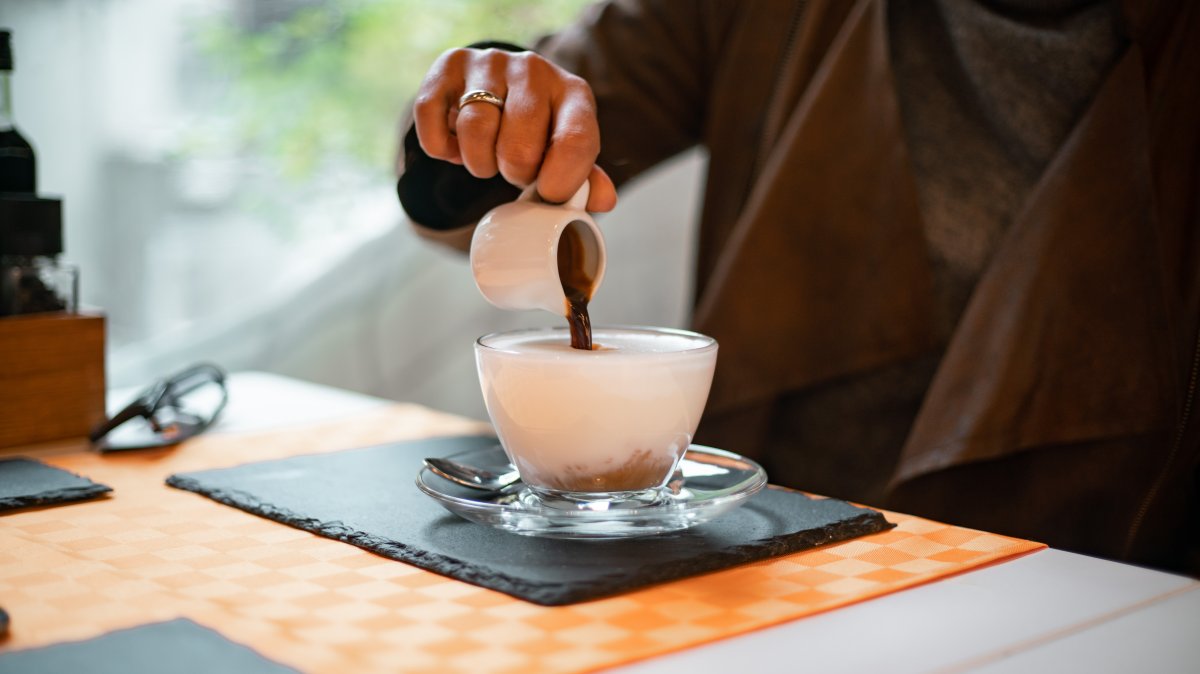 And did this help you in your work?
Maybe for my involvement in music shows my diversity was just what the doctor ordered. I also got to work on a movie with Gaga Nikolic precisely because they were looking for a mixed-race child actress because Gaga's wife in the movie was a black woman.
And so, because of my differences good things have happened to me throughout life.
For example between the 4th and 8th grade, when I moved schools, I was in the same class with a Romani and an Albanian boy and they weren't all fancy kids like in Drinka. This diversity and my ability to play normally with kids from different races meant a lot to me. This is why I love Cubura and see it as my own neighborhood, even though I was born in Svetogorska. I am still a kid from Cubura because over there they accept all diversity in the social sense and in terms of skin color. All that matters is what kind of human you are.
It was in Cubura park that you met your husband with whom you share a love for animals.
That's right. We are both in love with mutts and just like a scene from a romantic comedy, we met while walking our dogs. I was a bit more extroverted and he was introverted and so our friendship grew over time until it culminated in marriage.
And how is married life going?
People don't usually see me as someone who is terribly pro-marriage because I am free-spirited. :) Marriage involves some other things which I have to admit I am still adjusting to.
What is good in our relationship is that we don't take on the mentality of 'now everything is resolved', but we understand that marriage is a marathon, not a race. Marriage changes things. I can be capricious but our relationship teaches me to be patient, to compromise, count to ten...I think that's a very good thing.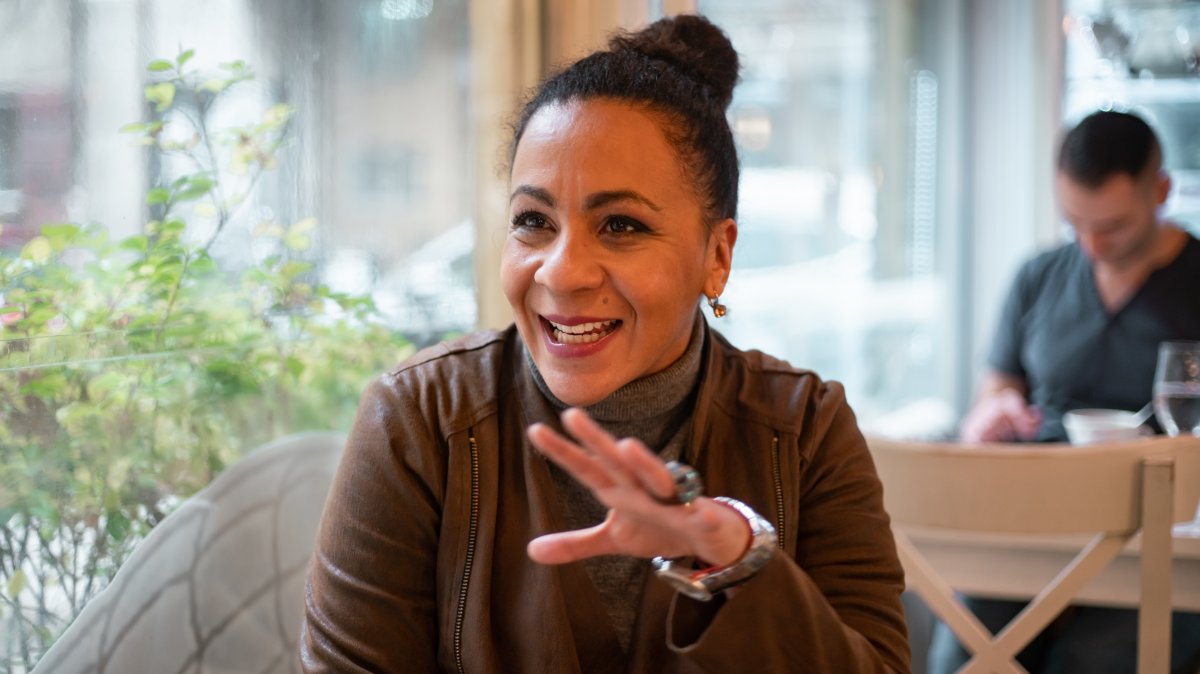 It seems that you've been set on your own path since an early age.
I was just thinking that recently. There were various situations that could've gone differently but this is how it all turned out. God decided what star I was born in and what path I would take. Of course, there are many challenges to overcome, you can stray from your path here and there, but I always somehow found my way back on track. It's as though my professional path was planned all along somehow.
For example, in my second year of high school I was supposed to enlist in the acting academy. Mika decided that Djuricko, myself and some others would start getting ready for it. But it just so happened that I met an English teacher and then Studio B situation came along. Then I decided it was better to wait on the Academy a year and see what was up on television.
A chance meeting, a single moment - someone may have all the answers but some things you shouldn't even try to explain.
Still, you never fully gave up acting.
Of course not. I worked on "Sisanje" where I played myself, then on "Hotel Nana" and now I might work on a theatre play. In the meantime we did 25 years od "Kosa" at Atelier 212 so - producers, directors, I'm waiting for you. :)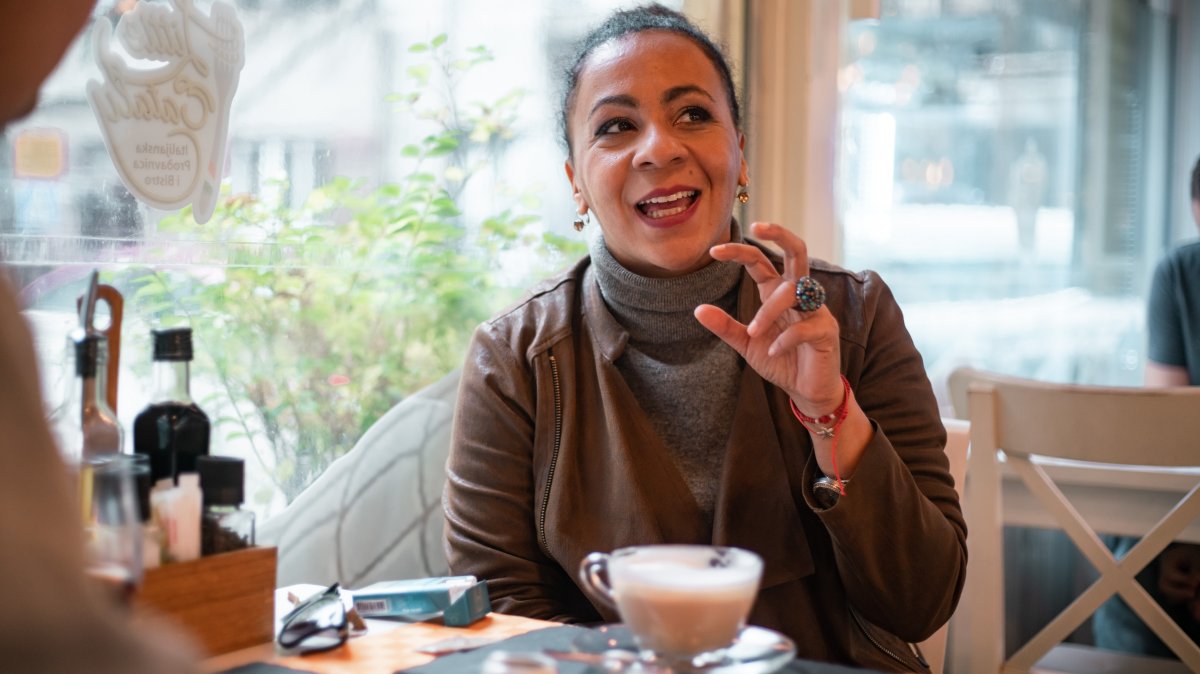 The quality of our work shows from many awards you've won.
I especially love my "Magazine status" award because it's awarded by colleagues voting for one another. I saw myself as just a kid back then when it comes to TV experience, compared to Olja Beckovic for example, and I still won second place as a TV personality.
I didn't even find out until one morning they called me up and said "Congratulations, you've won an award". I still keep it with a lot of pride because it came from my own colleagues. I only regret I was unable to receive it personally because I was travelling at the time.
Recently I got the "Rock musicians' association" award. It was nice to be remembered. Some old-school scene personalities who've been in music for so long suddenly remember you and decide to give you an award.
My first TV review came from Ranko Munitic. As a kid I used to watch his shows. He interviewed actors and to me that was incredible - it was one of the few shows I was allowed to watch as a 10-year-old kid. I finally made it to a point where he wrote a review on me as well. Those career peaks really mean a lot to me and there's happiness to be found in that.
I don't see what I do as work. I'm used to that exact adrenaline-charged routine. The moment I slow down, I don't feel right.
It's nice to look back on your professional journey. I like that joy of meeting someone in the street and realizing that you're on the right path and that everything you've done, while you were doing it, was fair. It is very important to me. I'm not the type for red carpets. I can attend, but I'm still a girl from next door. I love interacting with all kinds of people.
I never met my father, but I've been told he was the same way. It may all be a genetics thing.
I like meeting with street cleaners and talk with them - I respect their work a lot.
You mentioned that dogs played a big role in your love life. When did that love towards 'man's best friend' begin?
It has always been there since childhood. I got my first dog when I was just two years old. That great feeling when you pet a dog has been ingrained in me since an early age and that goes for my entire family - from my grandfather and mother to me. I got my second dog ever - but first that was all mine - in 1993 through Studio B. His name was Leo and he was a Scottish shepherd.  
I was a very active young girl back then, always on the move and I was always at odds with my mother on how to balance the whole dog and responsibility situation. That was when my grandfather's discipline came into play. I knew my dog had to be walked three times a day and that was a big responsibility. In love and relationship with dogs another part of my personality came to view, the more introverted one. Communicating with an animal with just one look and having endless love for it.
Andja came in a crucial moment for me. I was going through some bad things in life. Back while I was still working on 'Still awake' I knew a dog was out of the question because I just didn't have time. I was very responsible and didn't want to get a dog that would be home alone all day, that was out of the question for me.
When my workload dropped a little I looked deep within myself and decided it was time for another dog. Then came the meeting between us. Aleksandar Djurici - a colleague and friend - my godmother and myself were returning from a night out. I saw Andja near the Kalenic marketplace. She was only two months old but acted like she was 22. She was all by herself, no mom or litter mates nearby, nobody.
Then came a serious struggle because Andja was very sick, which I of course didn't know when I took her in. But even if I had known, nothing would've changed. We went through all of it together - I was healing my soul and she her body, so we actually needed to happen to one another as a blessing. Now she's a cheeky, spoiled 4 years old dog.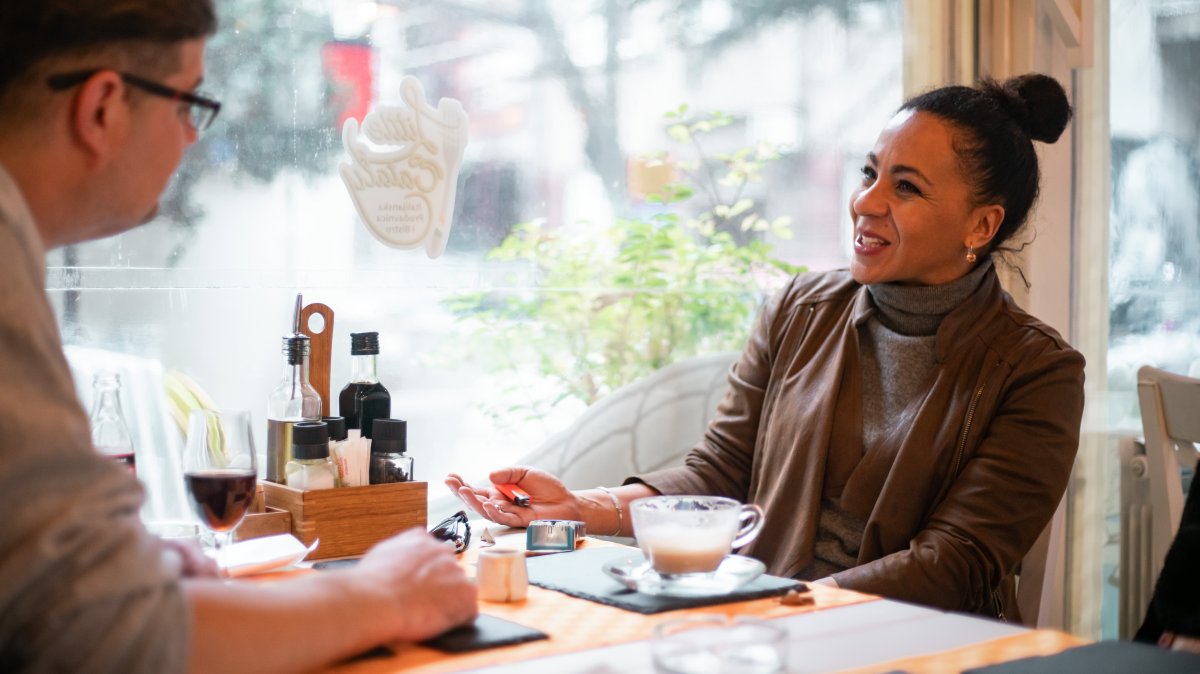 You've travelled the world a lot. What impressed you the most in your travels?
I'm very thankful that I got to spend at least a part of my life aboard airplanes. I am a person of movement. It all sounds very exotic - right now it's winter where we are but I'm off to some warm, tropical location. The point of it all is knowing your own soul.
My trip to Africa was definitely interesting, especially my first time there. Meeting a new continent in terms of actually, physically being there.
Cuba also blew my mind. It had been natural to me to act as though I'm home in Cubura. I met a couple from Cuba, we spent time with them all the time. They lived in the 'slums' and I wanted us to bring them everywhere and help them as much as we could. We couldn't go on a single outing without them.
I felt the soul of those people, their need to move forward somehow into that crazy world. And yet I was unable to explain that all of that didn't matter and that what they already had was so much more beautiful, which were their amazing hugs. They hug a lot there, with their children, with each other. They respect their elders immensely. They share everything. There's a spirit of togetherness there. Under the pressure of modern times we've started to lose that.
I felt all those amazing things in Cuba. This is why that destination is still dear to me. I liked the feeling of always wanting to dance because over there they have music on all the time. They also have a special beauty in their people - women, but also men I have to say. There's such a unique energy in the octogenarians you can meet in the street. They have an innate joy for life.
Traveling brought me a lot of happiness and turmoil all at once. I cried and laughed a lot over there. Cuba has been my favorite destination ever since.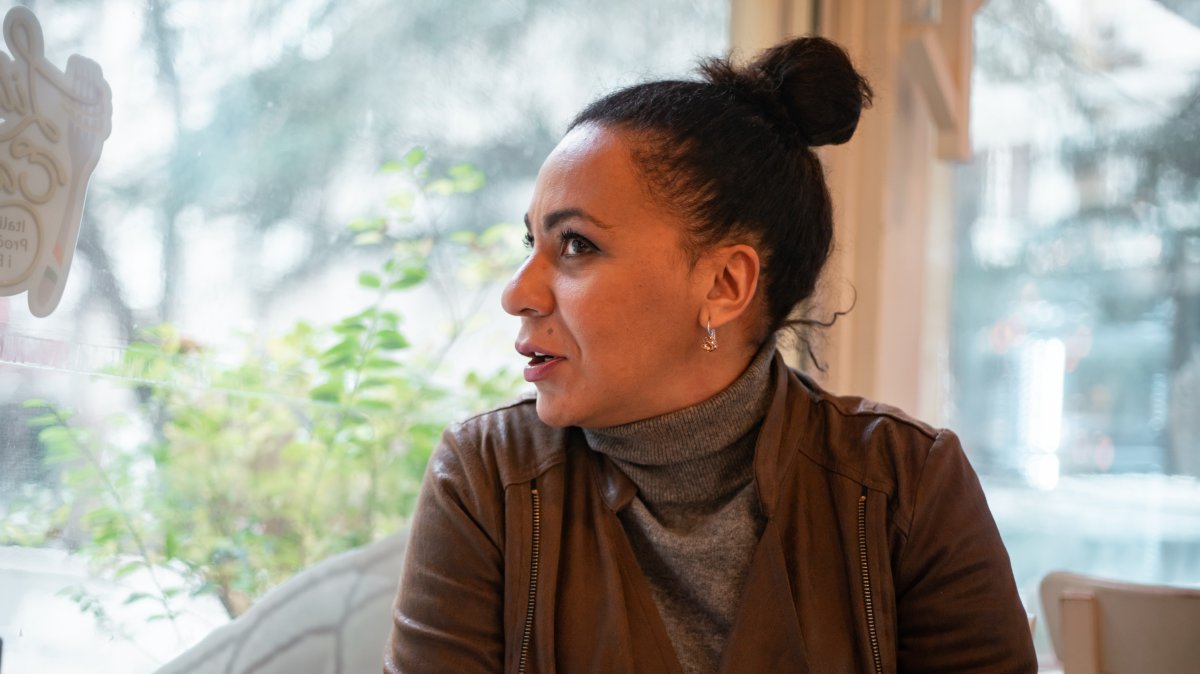 What would you bring back to Belgrade from Cuba and could you live there?
From Cuba I'd bring their hugs, their togetherness especially in terms of family. I'd also bring over their Mojitos and constantly nice weather.
I don't think I could live there, I'd have to go back to Belgrade.
Still maybe because of my husband and my age, we're reaching the point where we might want to be living between two destinations.
That other location for me could be some Serbian town with a local television. Like Kraljevo, Vrnjacka Banja...a place where in one spot you've got the mountains, cream. It would be nice to work from there, get to know the town, the local topics and such.
Are you planning on writing a biography, seeing how you definitely have the material for it?
I do have stories to fill an autobiography but I don't know if I'd be brave enough to write them myself. Someone would have to help me. There's a lot of life t talk about and sometimes even I felt that there was just 'too much' of everything that happened in just one day in terms of meetings, situations, contacts...
When I was young, I was keen on adventure. I went everywhere, researched, observed. There's a lot of life in terms of meaningful encounters. There were people who embodied the culture of my city. Just one month of living with Gaga Nikolic in Dubrovnik and 15 days we spent in Paris filming the movie can fill a lot of pages of a book. Not to mention certain people and brands which grew big over the years and I got to see their beginnings.
What are your plans for the future?
I feel that everything that happened to me was meant to be. So now I just let things happen. We'll see if some need will arise or an opportunity to take on a new project. Interview is a form I love very mich. I still love watching Pavlovic and Gajsek. Two people sit down and talk and there are cameras. It doesn't have to be some kind of fast-paced maddness all the time.
That would be the form that I'd like. Of course, keeping the focus on culture, Belgrade, young people I meet and who are very interesting to me. I listen to them and hear their thoughts. There's are many interesting youths who are doing great things for Belgrade - in the domain of movies, music, theatre. There's a new sort of critical mass growing which will need time and attention.