14.05.2018
Novica Velickovic: I'm enjoying basketball again thanks to Belgrade and Partizan
A man who leaves his heart in the field, a man for whom there are no lost balls, the captain of Partisan basketball team – this is Novica Velickovic.
While his career was on the rise, Novica suffered a major setback in the form of a severe knee injury. Surgery ensued, announcing the possible end to his basketball career. However, for this Zemun-born athlete, this was not an option. He continued working and eventually reached success. Today, as Partisan's strongest player, he reveals how he fell in love with basketball, how he climbed to the top and what makes him happy today.
You grew up in Zemun. Tell us about your childhood.
I was born in Visegradska street because at the time the Zemun hospital was shut down because of an epidemic in 1986. That was the biggest blunder I had in my neighborhood :) I grew up around Karadjordje's square, which is my 'turf'. Many of the residents of my apartment building were professors from the Agricultural College. My own father was a professor there. So it was a peaceful neighborhood and a peaceful childhood.
This part of Belgrade, the border with Zemun, is in my opinion the most beautiful part of the city. I remember how our parents would take us to the kindergarten courtyard where they didn't have to worry about us. We had a soccer court and spent all day there chasing the ball or playing with marbles. Since the nearest basketball court was in John Kennedy street, we would make our own basket hoops, nail them to a tree and play. All in all it was a nice childhood.
Where in Belgrade do you live today?
Now I'm near the Arena. I moved several times, but always tried to stay near my parents, so  I don't have to cross the bridge towards Old Town or go too deep into the blocks. I like being near my family and friends who are also around in the area. In addition to my wife and children, these are the people I can't imagine a single day without.
The only problem is that Pionir is on the other side of the river. It's the only reason why I cross Branko's bridge and deal with the traffic which can be really bad there.
Is there any indication that Partisan could go back to Ranko Zeravica hall?
That would save me. A tank of gas would last for a month and I might even get an electrical bicycle to go to training. On the other hand, it's also a Partisan-team neighborhood and I'd like us to train there for that reason as well. On top of it all, it's a very beautiful hall and it has been renovated.
What is your favorite thing about Belgrade?
I like to "chill" in Belgrade in all my favorite places where I am comfortable and nobody looks at me twice or knows who I am. Belgrade is specific for its excellent restaurants that even Monte Carlo would be proud of. I talk to people from Croatia and Slovenia and they all say they come here for a good time, because it's more relaxed here.
Once I talked to Felipe (Reyes, Spanish basketball player) who asked me why everything was so gray. We were crossing the bridge towards Old Town and it was a murky day. To keep it short, I explained it to him in a single word – Communism. In general, though, foreigners love Belgrade. Milton Palacio and Vonteego Cummings loved the nightlife here. I don't think any city can offer what Belgrade has. As a people we are very open and people love that about us. That's why they're always coming back. I remember that Palacio used to live in Vojislava Ilica and got addicted to some fritters from the area. They were all he ate. He said it was ten times better than the burgers in America.
And what is it you dislike about our capitol?
I don't like how crowded Belgrade is getting, especially the traffic, while many beautiful places around Serbia become empty. I understand people, though. Everyone wants the best for them and their children and Belgrade gives them the best chance for that.
You grew up in the time when the entire nation was infected with basketball fever and watching every game was a delight. Was this what 'hooked' you into picking up basketball?
I wanted to do something I really cared about, not what my father pushed me to. I used to take karate, go swimming, learn to play the accordion...ugh, I hated that accordion. I'd go to the lesson and just want to kill myself during that whole hour.
I started training in basketball in 1996, when the whole world was talking about Djordjevic, Danilovic, Rebraca, Divac, Paspalj... it just so happened that around that time some people came around the school handing out flyers for basketball clubs. The only problem was that the trainings were held at a school that my school disliked – you know, the classic school rivalries. Still, we were kids and we loved basketball so we started training. I remember I played the five and I was a 'beanstalk' of a kid :) Still, even then I always tried to steal the ball and fight as hard as I could.
Did you also play basketball with the other kids outside training?
That's all I ever did. I played with older kids because kids my age weren't a challenge. The best basketball in Zemun was played at Lazar Savatic school, on the quay and in John Kennedy street. On the other hand, I liked doing things with the basket ball. I'd take the ball and for 700-800 meters to the nearest hoop I'd only bounce it with my left hand. Once there, I'd spend an hour and a half or two shooting, practicing and then go back home bouncing the ball with my right hand.
This all happened after I left my first love – soccer. I made that decision abruptly, after learning that it damages the legs. That was when I turned to basketball and it became the only thing I cared about. It hurt my grades and by extension me, since my father was a teacher. But I was so in love with basketball it was crazy.
Then you got scouted by Partisan?
That was the first time it occurred to me I might be better at it than other kids and that basketball was something I could do for a living. It took a lot of sacrifice. First I transferred to a new school that only had classes in the morning, so that I could train all afternoon. However a year later they also started having classes in the afternoon. It was hard to make it to everything. So many potentially great players fail because they couldn't fit everything into their schedule.  
You were 15 at that time – what were your hopes?
That was when I joined Partisan cadets and the young team was beyond my dreams. It was a very strong generation. At the moment when I was coming along, the previous generation was finishing – there were Vuk Radivojevic, Ita Radenovic, Sljivancanin, Mijovic, Lekic, Rakovic...
As the cadets we won everything that could've been won and only a year after I joined they moved me to train with Partisan's young team. To us as kids this meant the world. To play with the players who are about 10 years older and experienced than you, who are stronger and more skilled. It was invaluable and it really helped me get on the first team.
In short – the most important thing for a transitioning young player is to – play?
Yes. We had non-stop games. We also had cadets and the youth team train with the first team. The very idea of any kind of break was ridiculous. First, I'd get on the number 17 bus and go to JNA to the gym, then to my individual lessons in the hall, then to school, then to practice in Torlak. I'd come home at 11PM at night, so tired I could barely see.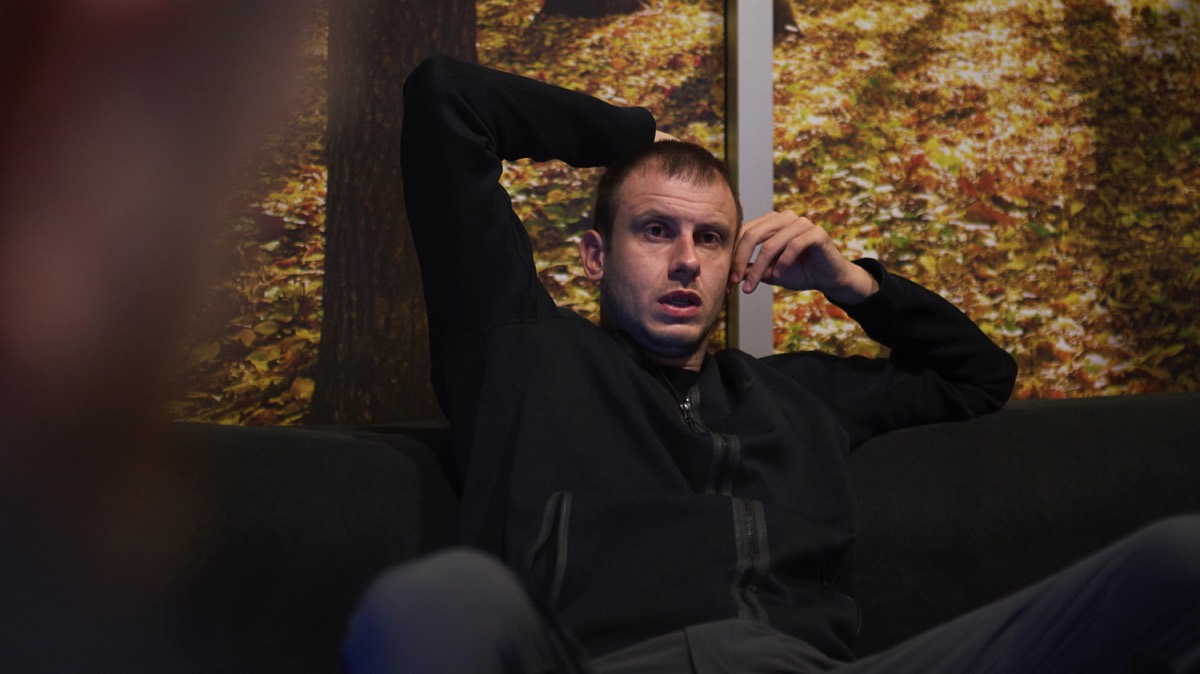 It was that kind of work that brought you to Partisan's first team, just like all the other players. You were young and yet you achieved incredible results. Still, there were many injuries. Was that caused by over-reaching?
It was hellish, but also satisfying in its own way. When you win a title at 21 and you're an important factor in your team and your entire city knows that – it's something priceless. I think the summer was at fault the most when it came to player injuries. During the season, I never had injuries. However, the time for rest – the summer – was non-existent because you were playing in the representation. The entire European basketball system is ruining players. On the other hand, the NBA has a system that lets players be active up to 35 years old. Look at mIlos Teodosic. He finished the season in the middle of April and should play again in September. Until then he has the time to rest and prepare for the greatest strain. There's no such thing in Europe. There's Euroleague, ABA league, KLS...you're always playing and never relax.
Yes we've had intensive training, but it was only that kind of training that could take me to Real. Djordjevic, Danilovic, Savic all trained the same way...the problem is, you play 70 games a season and in the summer you have the representation. Of course you're young and you want to play for your representation – it is an honor and you want to do your best for it, but that also mean that as a player you don't get any rest. This is a serious issue – the players often don't get a single day off during the year. And seeing how all players in Europe work this way since the age of 15, it is a killing pace.
You were trained by Dule Vujosevic. What is it about his training system that's specific and that makes such good players?
He's the stern dad and the head of the family. The incredible amounts of work and dedication he puts into everything he does are his trademark features. Training with him consists of individual work between 9:30 and 10:30 and then the rest of the team comes and we lift and build strength for the next hour. Then we go to the court and everyone gets their tasks for the day and how much they have to score in shooting practice. This can last for up to 2 and a half hours – you have to work until you score 10 times in a row. All the while Dule is there non-stop, keeping your focus up constantly. With that kind of maximum effort, you can only go up.
What other coaches did you work with who had a big impact?
Duda Ivkovic who brought me into a different, more elegant story. He taught me to look at basketball in a new way. One time he pulled me out of the game after I'd just scored 15 points in 3 minutes. I was wondering why he did it and he said "Better to pull you out now when you're in high spirits, so I can count on your best, than to pull you out when you're in a rut and completely ruin your morale". I never thought about those things before Duda.
Also Moka Slavnic, a phenomenal guy, real positive influence who put me in the A representation. He was also a man under whose guidance the representation didn't have much significant success but he had the guts to make a cut by including 9 debutantes who were much needed new blood. He sacrificed his own success in order to improve the team.
What about the trainers in Real?
Compared to the great names I already mentioned, I don't have much to add. Pablo Lasso was the only man who understood me and with whom I had a positive relationship in Real.
Your knee injury happened when your career was in full swing, when you were 25 years old. How did you deal with that?
I felt defeated. I went into surgery thinking that they'll do some minor work and I'll be back in the field within months. However, when I woke up the doctor told me that my condition was much worse and that some who have had the same thing had continued playing while others couldn't.
From hoping for just a brief downtime, we came to a minimum of 9 months off the field and never being able to reach my former levels if I did continue playing, which actually turned out true.
I am very proud that I never gave up. My knee is what it is and it will give me problems with age, that's for sure. But my love for basketball wouldn't let me quit and as long as I am not a burden in the court, my team won't be suffering for it.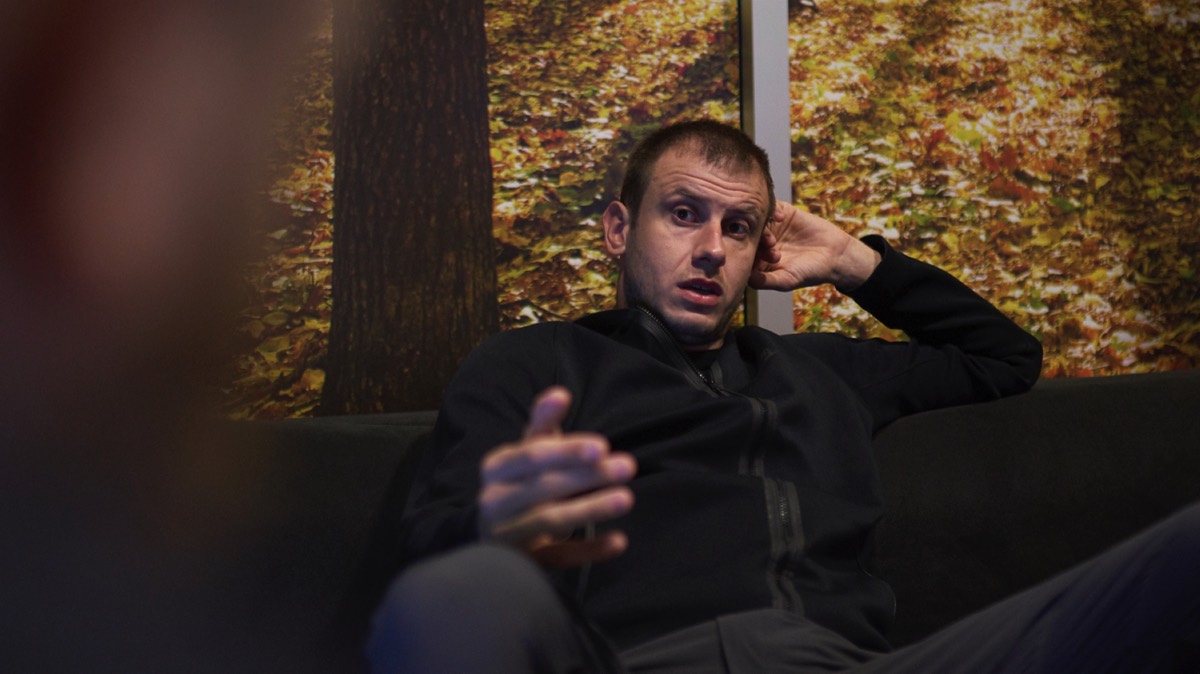 What happened next?
I had to start playing differently, after re-learning how to walk and going through rehabilitation.
On the other end, it was killing me that after Partisan and Real I was reduced to playing in Bamberg. Which was a big club, but not as big as Real, which hurt.
I then went back to Mega which revived me, then Trabzon and the Turkish league where I wasn't feeling great. My family was with me. My wife Vanja had gotten pregnant with our second child, but she was alone, without any family and friends, so I wanted us to go back home.
I came back to Partisan and I'm enjoying basketball again. I recognize the regular fans in the hall, there's motivation and the feeling of 'insanity' that made me love basketball.
Now you're the oldest player in Partisan. Is there something you loved in the Partisan of your youth, which is different from today?
Partisan players will always be Partisan players. No matter where we go we had to follow certain norms and rules of conduct, because we are a serious club. Partisan is coming back today in the realest sense.
I think our kids are the most important for basketball in general, and this is where Partisan is the best. We have to continue creating big players through our system. Partisan's fans and audience are very educated and can't be fooled. They are people who can see when someone isn't willing to do their best and give their maximum. This also helps the young players so Partisan should be the real representative of Serbian basketball.
Kids get too much for granted nowadays. They sign contracts at 15-16 years old, they get the most expensive sneakers and equipment from the club – stuff we could only dream about. If they show even the slightest talent, they're sent to Jordan's camp, which is great for the kid but it's also awful, because it goes to their head too much. They don't understand how different it will be when they enter the senior league. You won't be playing your peers anymore, but players who are older, stronger, more experienced. Kids today have to work much more than they are right now.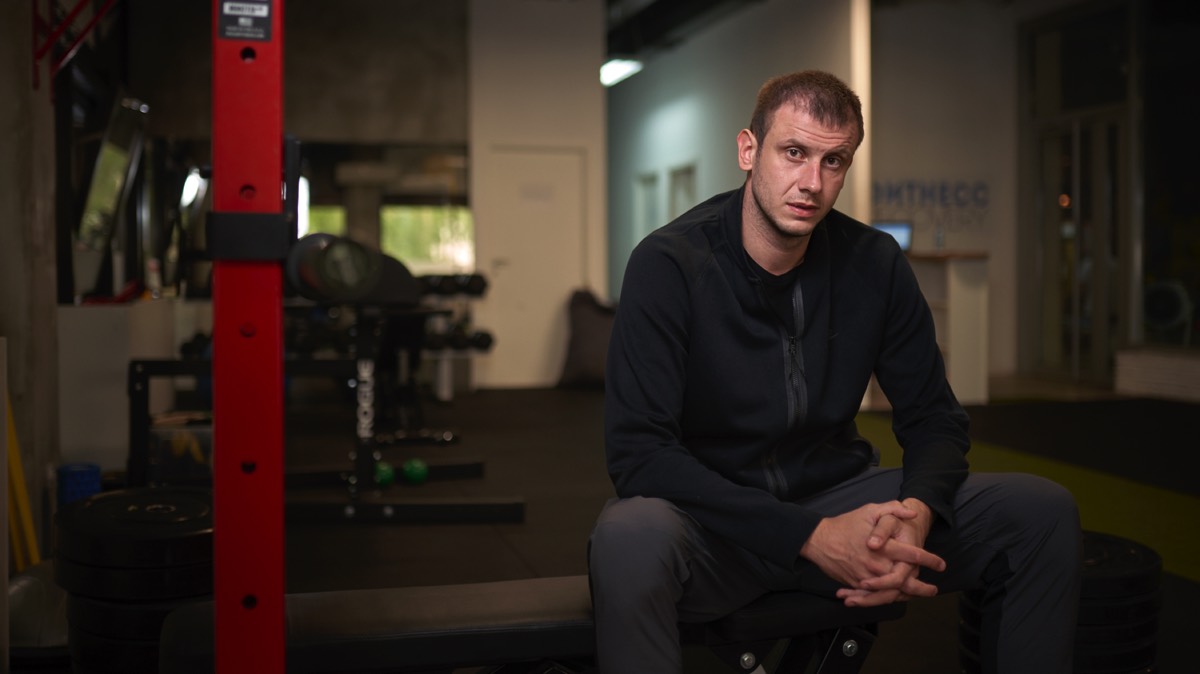 You've lived in Madrid, Bamberg, and Trabzon. What did you like in these cities?
I only liked Madrid. Their way of life, their gentle nature, it's unlike anything I've ever seen. I hadn't heard anyone honk their horn in traffic for three years. Belgrade has always been my everything, but going to Madrid made me realize how much we are suffering here. How much every day is a struggle, a tension. They don't have those concerns there, at least where I stayed. Their students have fun, sit on the sidewalk and never fight or get into conflict. As Real players, we were recognized in the streets, but nobody was looking at what we were wearing or if we had tattoos or what kind of hairstyles we wore. People would sit with us and everything was chill. I had a great time in Madrid.
Ever since I've stopped buying brandname stuff, I just live my life as relaxed as I can.
How did parenting affect you and your wife, who is also an athlete?
Vanja, my wife, did most of the heavy lifting there. Nothing was too hard for her and she bore the brunt of it all because she had to give up her volleyball. I remember when we were in Turkey, she'd go do a practice when the kids were asleep. Vanja recently started playing again and she's overjoyed by it.
I have to admit the kids brought a new dimension into our lives. They are our happiness and there's nothing we wouldn't do for them.