15.11.2022
Sasa Ozmo: The sports journalist from Block 70
He is a journalist who carries the sport spirit in his DNA, the man who brings us stories with famous athletes and often takes our breath away with his reports. He takes us to sport stadiums around the world and treats us to a true feast of sporting events. Sasa Ozmo, for his interview with 011info reveals who marked his childhood, how sports and journalism are in his blood and recounts anecdotes and interesting moments from meeting various famous athletes like Novak Djokovic and Andre Agassi. 
You and your brother were born in Belgrade, but you lived in Sarajevo for several years until the war broke out. How do you remember the Belgrade of your childhood? 
I described my early memories of Belgrade in my, possibly finest, article about my grandfather. I was three years old and coming back from the bus station with my grandfather. While we were approaching our building in Block 70, my grandmother spotted us from the terrace and was yelling something to us. Since she couldnćt wait for us to get up there, she rushed out of the apartment and we met in the building hallway and hugged the life out of each other. 
All my other memories from that time were also connected to my grandfather, who was a very important figure in my life. We always went for walks down the Sava river quay. I remember the smell of fish that an old man was grilling, the street art and the river. My grandfather would often 'bust me out' of kindergarten to go and watch my brother play soccer, and if we went shopping in the nearby "Pekabeta" supermarket, he'd always get me a bread roll which I'd have devoured by the time we reached the cash register. My mother was always worried because I wouldn't eat much at lunch, until my grandfather confessed that he'd been treating me to bread rolls and biscuits. I remember the fries he always made for my brother and I and so do all my friends from school who'd come over to eat at our place. 
Those are my earliest memories of Belgrade, or rather New Belgrade. I believe I'll stay here for the rest of my life because I simply can't see myself anywhere else. Right before my wedding, my then soon-to-be wife who is from Brace Jerkovica had a real "battle" with me over where we would live after the wedding. Still, the New Belgrade and Block 70 won over. I was helped by a show about Belgrade who - by pure accident - came up on YouTube just then and whose narrator - a Danish guy by the way - claimed that Block 70 was the best place to live. (laughter) I showed the video to my wife and so we stayed in the block. 
Who inspired your love of sports? 
Actually that honor goes to my parents. My mother was the first statician in Sarajevo. (laughter) She would keep track of the score during basketball games. On the other hand, my father and uncle regularly wrote down their impressions from the matches of their favorite club, Red Star. Moreover, they kept detailed tracks of several seasons in their notebooks. 
My brother and I followed in their footsteps. We listened religiously to the radio show "Time of sports and leisure" and took notes. I clearly remember one time when I was a kid, I was running a high fever but that didn't stop me to listen to that show. When Miroslav Pekes scored a goal for FK Becej, I got out of bed and rushed off to write that down in our statistics notebook, even though I was dizzy from my fever. (laughter) 
In addition to the brief reports from the Partizan and Red Star games, we also took note of the shooters, the MVP's of the matches, and the spectator count. We tried to be as objective as possible. (laughter)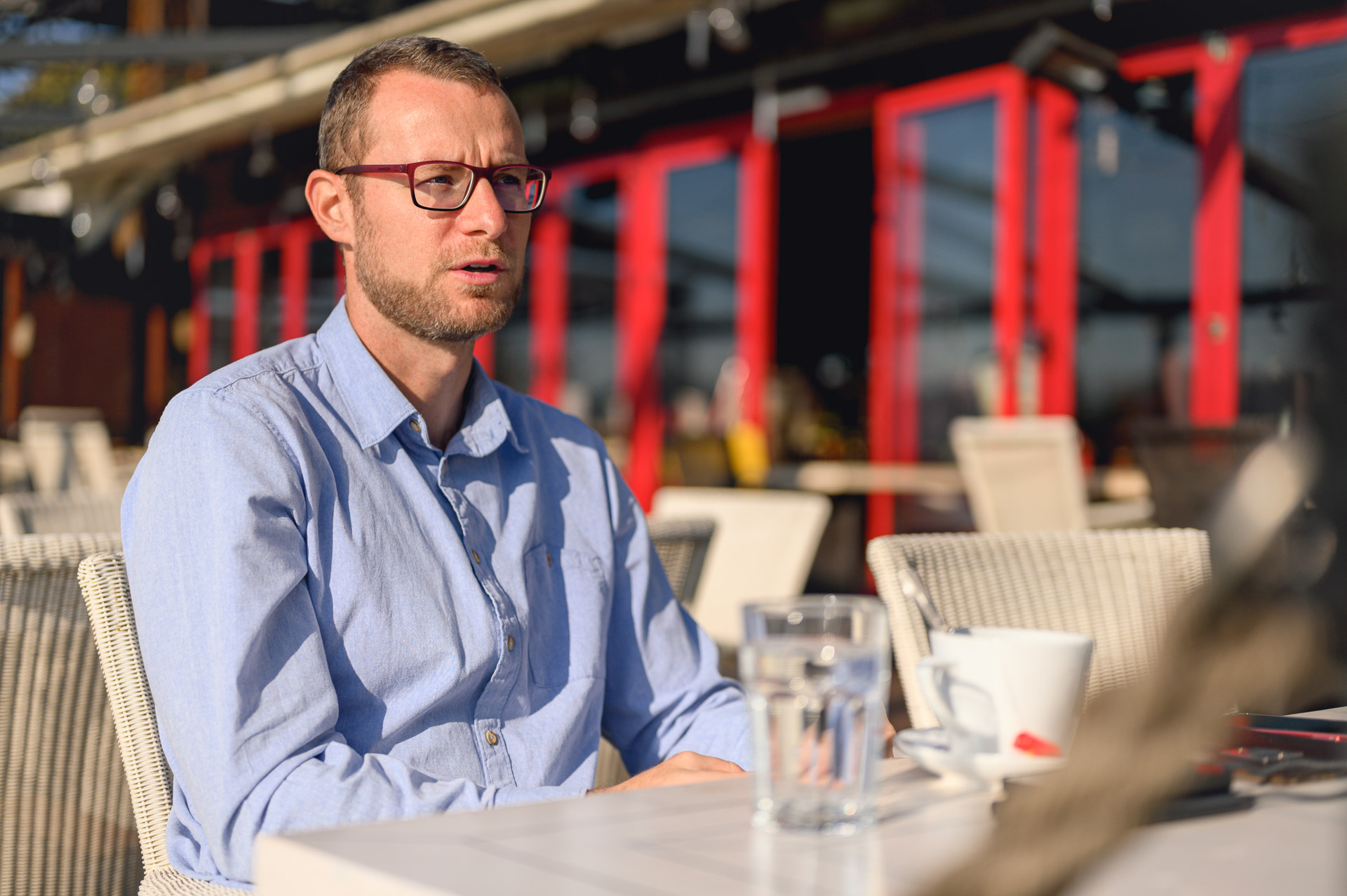 What was the first game you ever attended?
Our father took us to see the game between Red Star and Rudari from Pljevalj. From the west side spectator stands we watched as Red Star won 4:0. Our mother took us to our second game and on that occasion Red Star and Becej played 1:1. I clearly remember the legendary Becej player Dalibor Novicic scored the goal for the guests only for the red-and-white players to even the score in the extensions. 
My first guest attendance was in Karaburma. In the encounter between OFK and Red Star, someone scored a goal from halfway across the field, if I'm not misremembering. It's amazing I still remember it so vividly all these years later. 
So you've been enamored with sports since an early age. 
Precisely. All I could think about was the ball. Sometimes I'd play with my LEGO, but in 95% of the cases I would just chase the ball. At first inside the apartment. The curtain separating the living room and the dining room was my handball net while the table in the living room was the goal and its name was Seaman, after the legendary Arsenal goalkeeper. 
Then, in the shopping center near Piramida, we bought a plastic miniature basketball hoop which was quite the investment back in the 90's. But it certainly paid off because we still shoot hoops with it to this day. When we grew too big for it, my friends and I would still play basketball with it, on our knees. (laughter). My dad still holds the absolute record for distant shooting, having scored a basket from the corner of the living room. 
Even my birthdays as a kid were sports-themed. Once we played on the foosball table which was a gift from my uncle (like the mini goals with nets - hey, with nets, ha-ha) and others played table tennis on the dining room table where we stacked up various cassette tapes with sports recordings to serve as our net.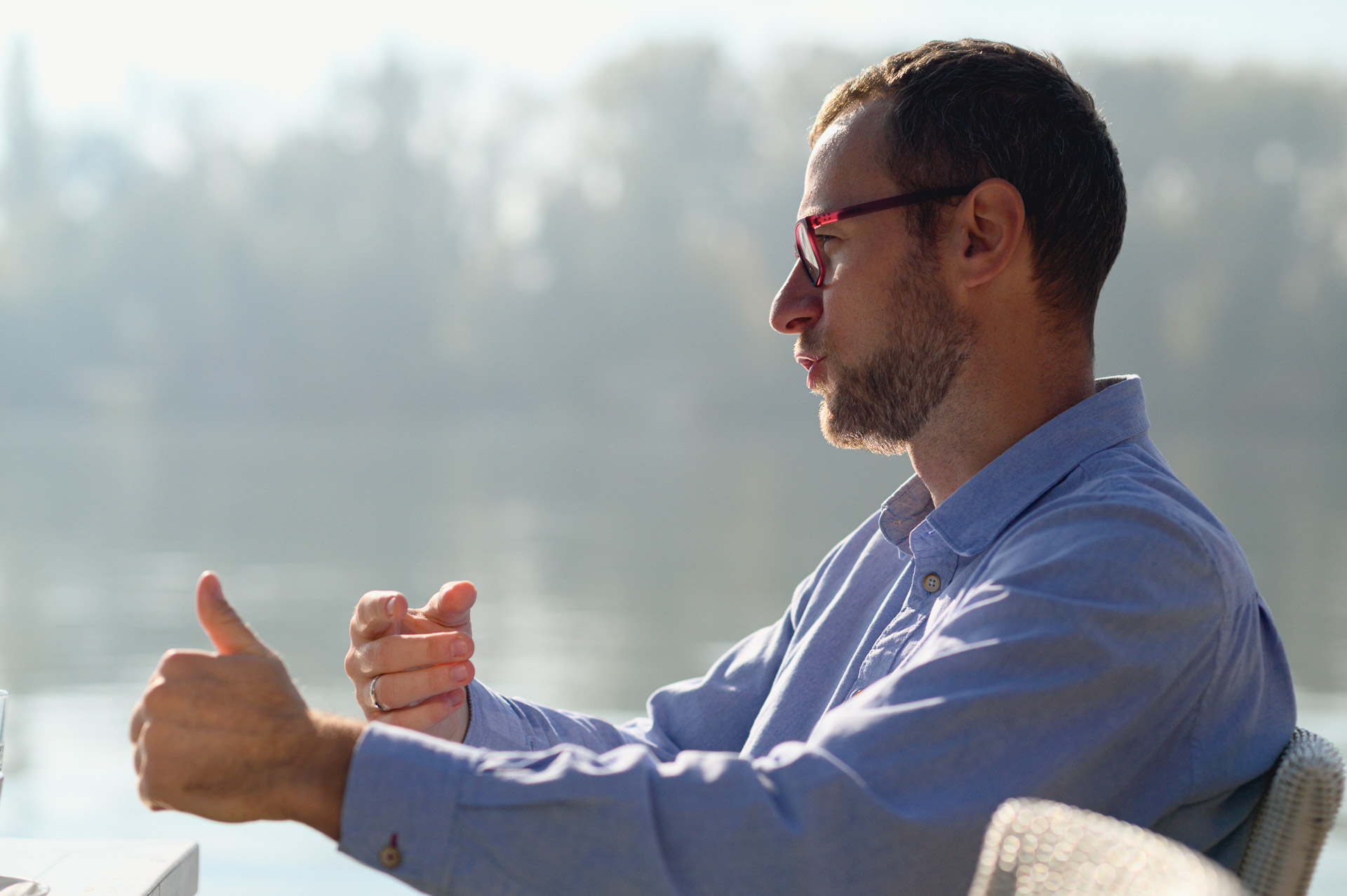 Were there any sports courts in your neighborhood? 
We played soccer on "Marakanica" which was actually just a patch of dust in our school yard, and we would tie strings around posts to use as a net while we played volleyball. There was also a mini soccer and basketball court near the "Kamel" drug store. 
Still, the court that marked my childhood was the so-called "JUL". I think it's crystal clear who built it. (laughter). Later I found out our seniors called it "At Josie's", again after some store that was nearby. But to us, that court was always just "JUL". We'd play basketball there from dawn to dusk. My brother and I would go there at 9-10 in the morning, have a lunch break and only go back home in the evening. 
There were two basketball hoops there: A and B. We played at the first one and would shoot at the second. Many professional players cut their teeth on that court. For example, Rade Markovic who played for KK Lions from Zemun lived in a building nearby. 
If we want to mention even bigger names, then I have to mention Nemanja Bjelica who went to junior school with me. He played there all the time, and when he turned pro, he brought other players there like Sava Lesic. I can't forget Dzevad who was hugely talented but tragically his life ended far too early. 
Do you remember any special games from that court?
I do! It was Dzevad, Rade and myself, against my brother Pedja and two other guys. My brother and I never fought, by the way, like siblings tend to. But when it came to basketball, things could get heated. We had a huge argument precisely because of this game, and right at the end when the score was 19-18. The break lasted for 15 minutes, during which Pedja and I tried to 'explain' to each other who should get the ball. In the end I said, full of confidence, that I'd shoot for the ball. I took position, aimed at a 45 degree angle and…miss. First hoop, pane, out. 
Needless to say we lost that match. To this day I am still regretful over it, haha. Also for one other game we played in our high school tournament. Though we won that same tournament in our fourth year, I still remember the defeat from our second year. That was the nice thing in my high-school - the 9th Belgrade 'Gimnazija". They organized tournaments each year in basketball, volleyball and soccer, so it would be an entire event. I loved playing volleyball too, and beach volleyball later. 
Did you officially train in any sport?
I did, in basketball and tennis. Sadly, due to a minor heart condition I had to stop practicing. I don't think I would've ever turned pro, but I'm sorry I never got to experience the  camps and preparations, but only listened to my friend's stories about them. I still think it would've helped me a lot in my profession today. 
My love for tennis came from my parents too. Believe it or not, they paused their own wedding to watch the match between Björn Rune Borg and John Patrick McEnroe in the finals of Wimbledon. 
It's been a long time since I held a racket. I think I forgot how to even strike the ball. When they ask me how I'd fair against my friends and colleagues Viskovic and Govedarica, it always makes me laugh. I wouldn't take a single game! (laughter)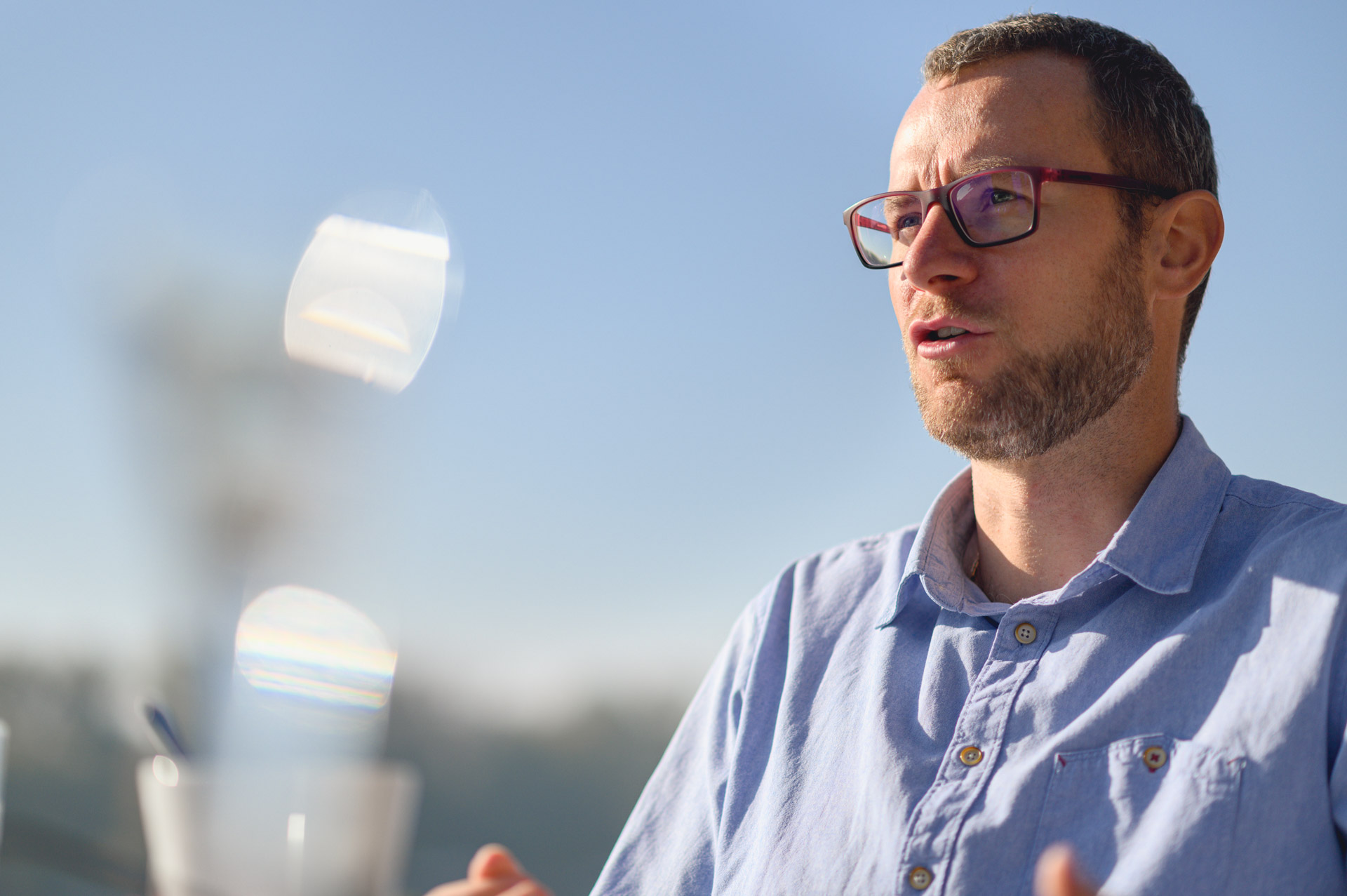 When did you begin following tennis? 
During the bombing in 1999 I was at my uncle's in Cardiff and I was enthralled watching Rolan Garos on Eurosport and the Wimbledon as well. Two years earlier I somehow caught the radio transmission of the finals of Wimbledon. I hunted every transmission and the scores whenever I could and I read the reports from Voja Velickovic in the "Zurnal". I remember being so happy whenever one of ours made it in the top 100 like Tatjana Jecmenica or Sandra Nacuk. 
When did you realize journalism was your calling? 
It came very early on. Our parents believed that proper speech and expression was very important, which is why they always encouraged us to read books. It was a huge deal in our home, alongside the above mentioned passion for sports. 
So when I was told in the 6th grade that I wouldn't be able to do sports professionally, I started plotting my alternatives. Truth be told, even before that I would often commentate on sport matches at home. For some unknown reason, the main protagonist of those imaginary matches was the soccer player Thomas Hässler. I literally commentated on everything and out loud. (laughter) 
For example, I 'commentated' on the 100m race from the Olympics in Atlanta in 1996 that the Canadian athlete Donovan Bailey ran in an incredible 9,84 seconds at least a million times. Sometimes Ato Boldon would win, other times Frankie Fredericks and other times yet Obadele Thompson. As an unwritten rule, the outcome was always decided by photo-finish. (laughter)
All in all, all signs pointed towards me eventually doing something of that kind. When I started to read the "Sportski zurnal" I got really into the idea of being a journalist, not a commentator. By the way, my brother and I always argued over who got to read the first part and who got to read the second, although that was no longer the problem when I grew to love basketball and tennis alongside soccer.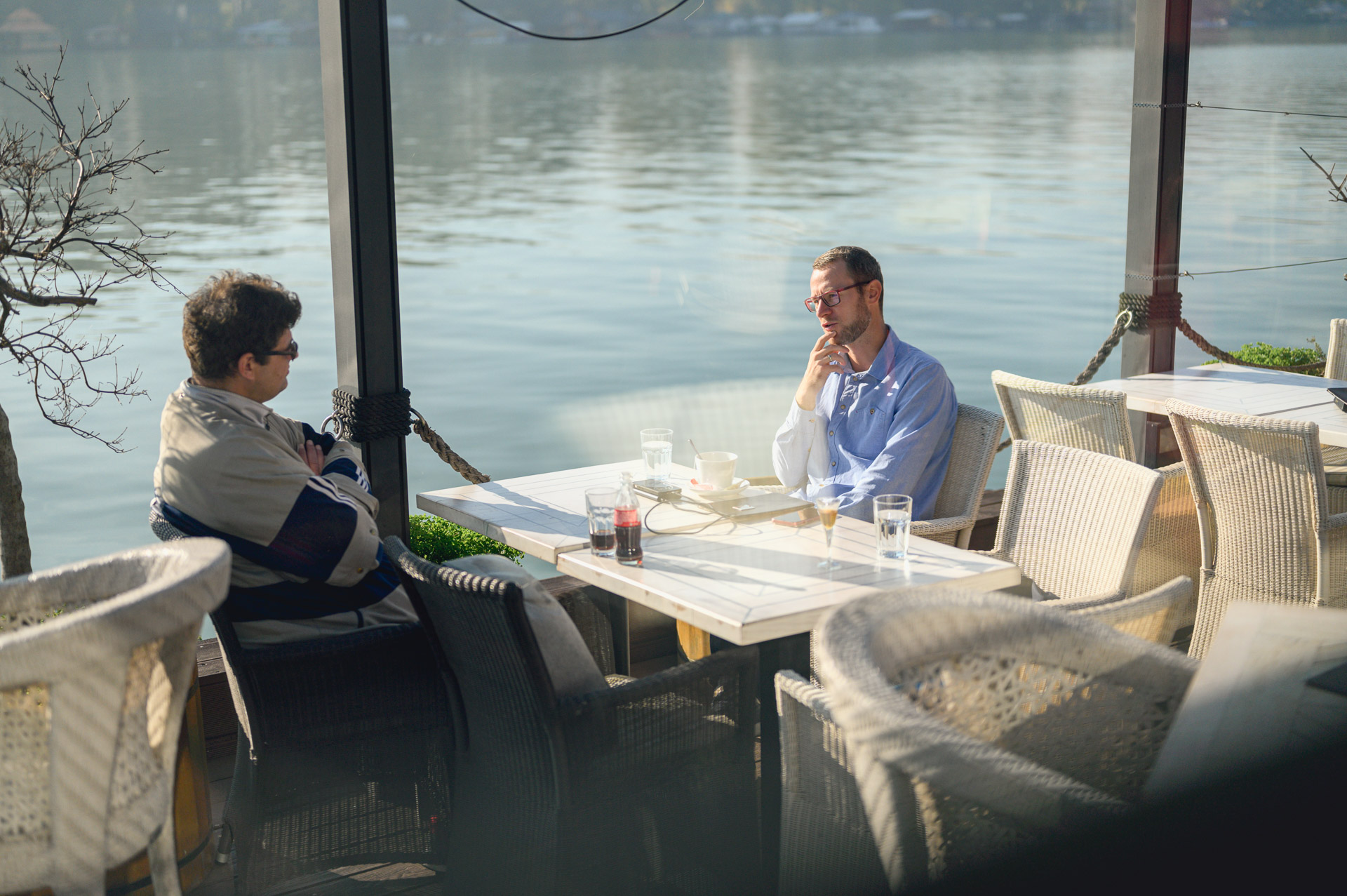 In the meantime, you attended journalism school? 
That's right. In the 7th-8th grade of junior school, I started attending the little school of sports journalism organized by the great names in journalism of the time. My first report was on the encounter between Germany and Saudi Arabia in the World championship in 2022, where Germans won 8:0. 
Whenever I remember that report I get embarrassed. I used some tacky phrasing like "The Saudi defense had more holes than Swiss cheese, allowing Klose and many others to pass" (laughter). 
But what was incredible about that was that everyone who attended the school graduated with a journalism certification. That meant you could become a journalist at, for example, Pionir hall, which was right next to the court. Of course I took full advantage of that privilege and went to see the game. I can't tell you how excited I was. 
To make the experience even better, a journalist from "Novosti" happened to be late for the game. When he arrived, he asked me what he missed. After I recited every single detail to him, he wrote down in his notepad: "Red Star in the lead, Dozet fronts" (laughter). I'll never forget it. 
What happened after that?
In the third grade of high-school I started volunteering in B92. I ended up there thanks to the recommendation of a friend of mine who worked in Radio B92. On the first day I was met by Vladimir Novakovic and we spent six hours talking about the video game "Football Manager". 
To make a small digression, I was never much for video games, but I could not put down "Football Manager". Before that, it was "Sensible Soccer" and then "Premier Manager" and so on. But when my brother and I started to play "Football Manager", our parents got worried we'd lose our minds. We'd barely wake up and we'd start the computer because the devices weren't as fast as they are today so you had to wait a few minutes for everything to start and then we'd play all day long. Sometimes we didn't have the courage to watch the game so we'd play catch over the computer with a bundled Chicago Bulls T-shirt. (laughter) 
All in all, it definitely helped me in my journalism career because this profession can't be done properly unless you have a real passion for it with lots of enthusiasm and love. Especially with the way things are in Serbia today. If you don't have that love, then the work becomes gruelling. 
I personally feel that I've been privileged when selecting a career because I've seen so many of my friends struggle to find their place. I just managed to fall in where I belonged.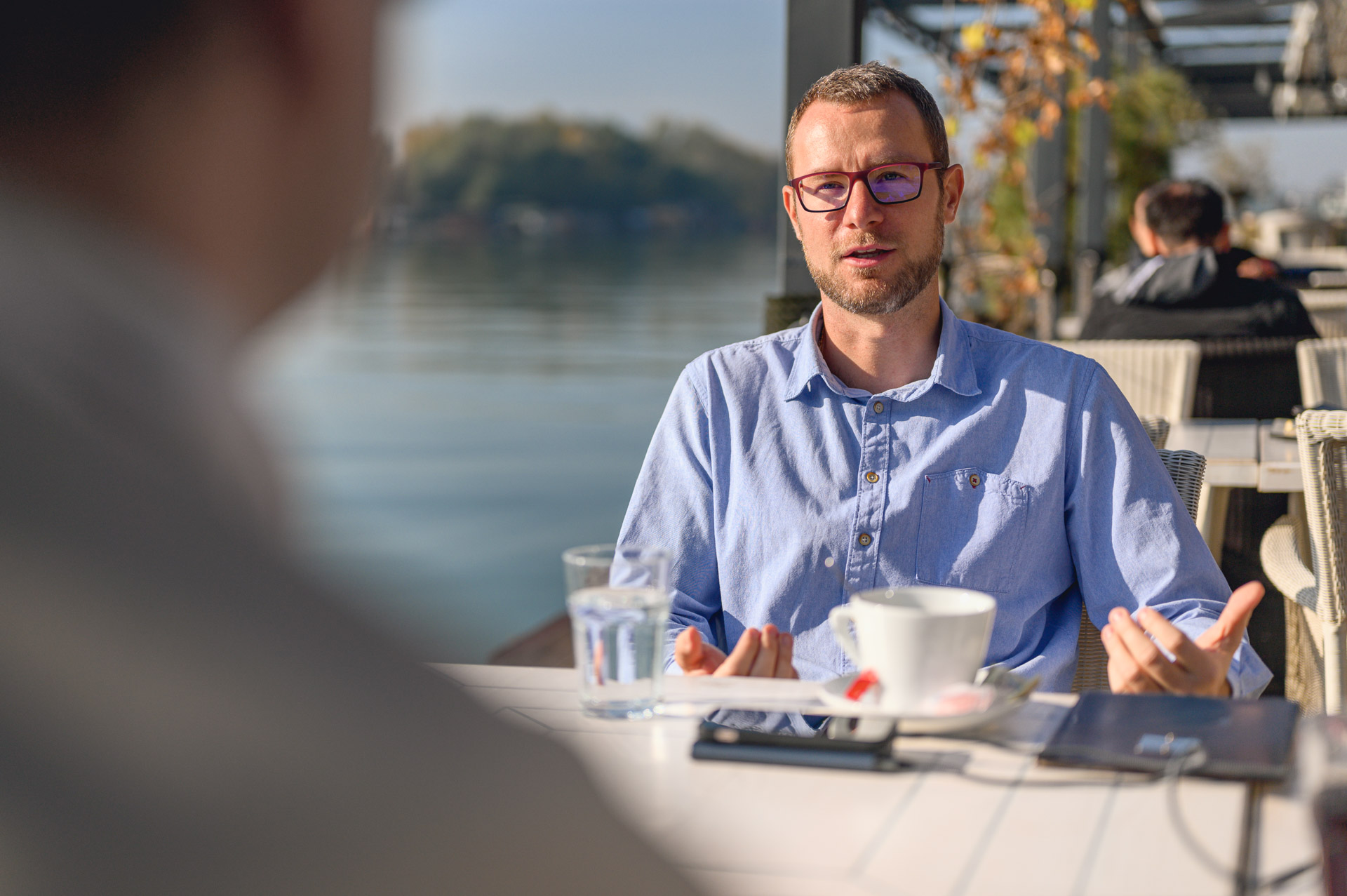 Who helped you learn the ropes of the trade? 
In short, it was Vlada Novakovic. At first as a mentor and today as a friend I can rely on at any time of day and night. He was very straightforward with me and I was more than ready to accept his advice. Unlike some young journalists today, I didn't feel entitled to anything by default. You just have to be ready to accept criticism but also to be able to criticize yourself. I covered that topic in detail in my book "Sport journalism".
When you have someone like Vlada in your corner, who takes the time to read your reports and comment on them in detail, the least you can do is accept and apply that advice. For example, when I wrote my paper on the history of political theories for FPN, I sent it to him for a last-minute review. He quickly responded saying 'I won't mince words, this makes no sense. You've dropped topics from one passage to the other and ended up in a Micheal Moore like exhibition that makes no sense." (laughter) He also forwarded some thesis I should stick to, which ended up earning me a grade of 9 for that paper. 
Anyway, I wasted no time and quickly learned the ropes of journalism. To be fair, it's not exactly rocket science. There's a clear pattern on how to write the introductory passages, news pieces, reports and so on. I was also fortunate that I had a decent vocabulary and was fairly literate all thanks to my parents. 
One drawback, in my opinion, was the fact that I didn't work out in the field too much at first. I just wrote the news, which turned out very important later for the online world we live in today. 
Do you remember your first text that blew up? 
I remember the first news piece that ended up on the front page of a website. It was some failed attempt by the Adriatic league All-stars. The title was "Spectacle in Tivoli" (laughter). To me, that was an incredible accomplishment. 
My first somewhat serious piece was about tennis. The title was "Rolan Garos, the first Serbian grand slam". It was the 2007 Rolan Garos where Ana Ivanovic, Jelena Jankovic and the then young Novak Djokovic all participated. That piece was a sort of an introduction to the future specials dedicated to that tournament. 
That same year, Vlada and I joined forced writing specials about the US Open. During the day I had to attend my lectures, and then from 7PM to 2AM I'd work at B92. Vlada would then take over the shift from 2AM to 9AM. We literally worked ourselves to death. I'm proud of those specials. Moreover, I earned quite a bit of money doing them. Per my parents' advice, I spent it on myself and my friends.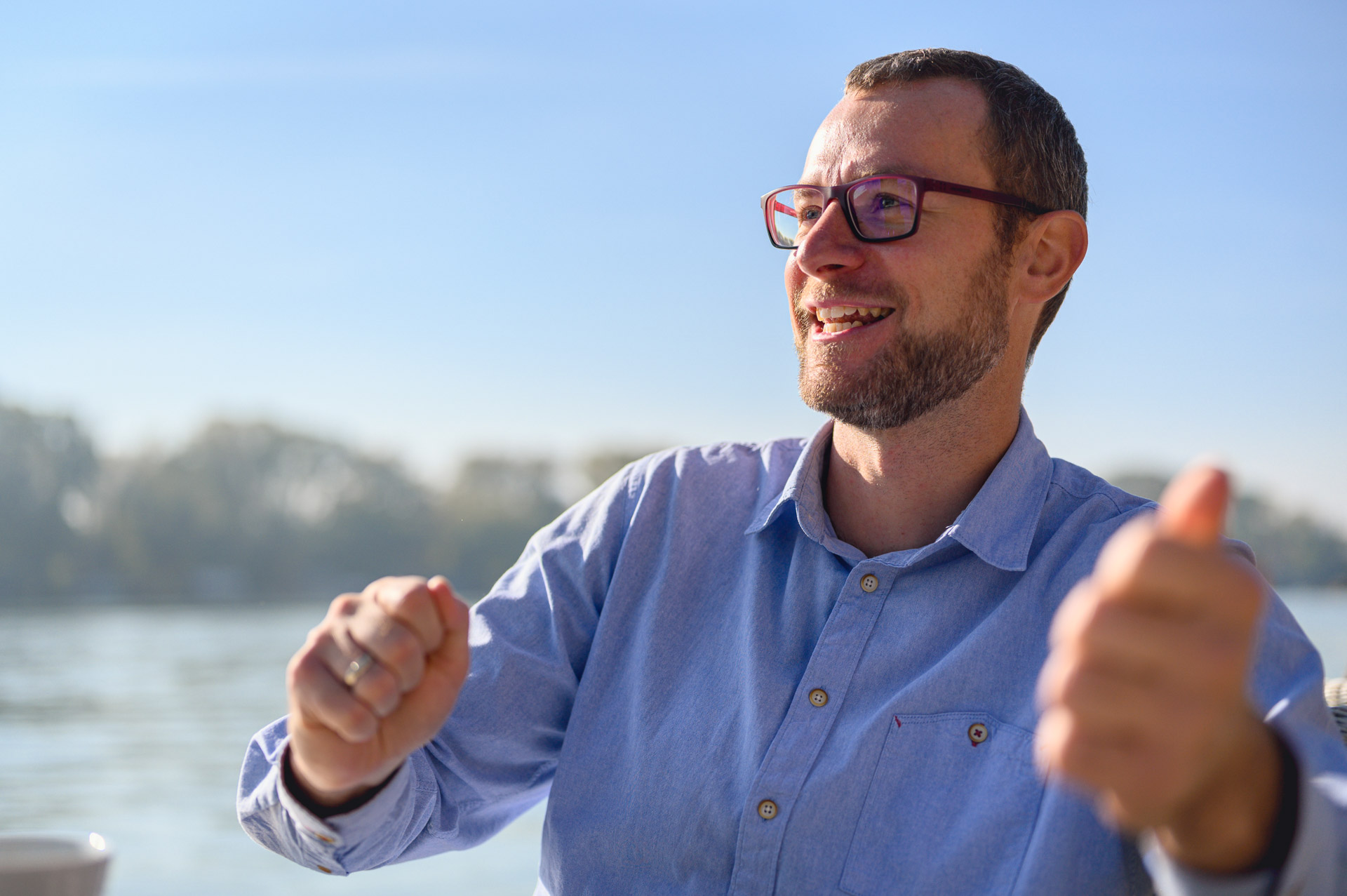 When did you become a full-fledged journalist? 
Already next year, or starting in 2008. I worked five days a week, mostly from 5PM to 12AM. Truth be told, I work became really slow a few years later, going down to three days a week, which Vlada called a manipulator move. (laughter) But I had no choice because I really wanted to graduate from college which I'd neglected for work. But you can definitely say I've been a full-fledged journalist since 2008, when I was 20 years old. 
What was the feeling at the start of your career, when you got to meet the athletes you've only read about or seen from the audience?
The first time I met someone I wrote about was thanks to my colleague Ilija Kovacevic who, back then, was the PR for KK Red Star. I wrote news pieces and reports from the games. It was an incredible experience because I got to see matches from the front row and the opportunity to slowly adapt to the business. 
The first bigger interview I did was with Tadija Dragicevic, the Red Star basketball player. It just so happened that this was also his first big interview he ever gave and which we published by phone for reasons that now escape me. So we were both nervous, but we worked together to overcome it. (laughter) In the end, the interview was great. 
I also fondly remember Elmedin Kikanovic from that period. I'm still in touch with him to this day through social networks, and what's important to mention - I never had any unpleasant experiences. Yes, a few times I got hung up on but those were the so-called employees in sports, never the players themselves. 
But to answer your question. I was nervous at first, but maybe that's not the right word. I think I was afraid in the beginning, but it was the kind of fear that makes you try even harder. The first time I reported from Rolan Garos in 2015, I literally didn't sleep a wink. I worked non stop, from 8:30 in the morning to late at night. I only got to see Paris on my last day there, when I was all worn out and depressed because Novak Djokovic lost in the finals to Stanislas Wawrinka. 
That same tension is still with me to this day. Of course I'm more relaxed now, but I still feel that I always have to give everything my best. I like to think that it helps to always turn things out alright.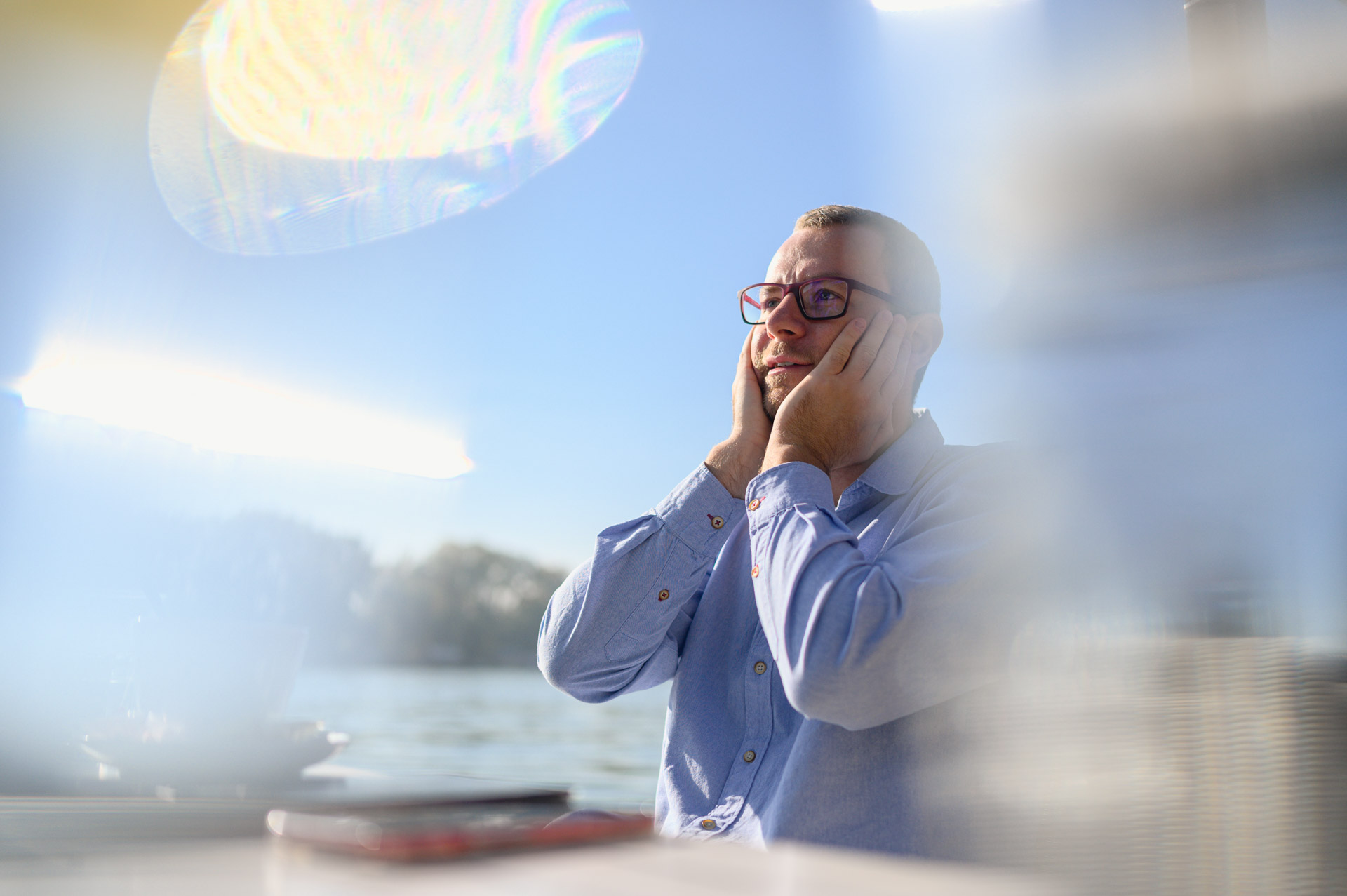 What anecdote from an interview will you never forget? 
Oof, when I think about it. I sat down with Boban Marjanovic to do an interview in a cafe near B92. We talked for 45 minutes, only to turn out that my recorder caught exactly none of it. (laughter)
Despite Bobby's suggestion to record all over again, I was beside myself. The only thing I could do was to quickly bid him good day and then rush to the office to type everything at while it was still fresh in my memory. Within the hour, I had the interview ready and sent it to him for approval. It was the best interview I'd ever written. Since then, I always triple check during the interview if everything is recording. (laughter) 
I had another similar mishap, this time with Marin Cilic in Australian Open. That time the camera didn't record any sound and it just happened to be the one time I didn't bother with the sound check. I only had myself to blame, nobody else. 
I also had a good laugh the first time I interviewed Charles Jenkins, back then the new player in Red Star. He really opened up to me during the interview. Before coming to Serbia, he had done some research on the internet and read that the country had a lot of natural beauty. Now, I don't know what kind of searches he typed in exactly, but it seems that he got the impression that we lived here with no paved roads and such. So when he landed and saw Belgrade for the first time, he was over the moon. He probably thought we all lived in wood and clay huts. (laughter) 
Is there a tennis interview you still remember? 
With Novak Djokovic, of course. I was so nervous, especially considering that I'd been writing about him for years by that point. The negotiations for the interview were quite lengthy, but I got the green light to interview him for 10 minutes after the second round of Rolan Garos in 2015. 
Right before the start, I told Nole that to me this interview was the same as the grand slam finals to him, which made him laugh. In the end, the interview lasted for 22 minutes, although his PR kept warning him that we were out of time and he had to hurry up. Nole just kept waving him away and talking to me. I still appreciate and remember that fondly to this day. 
I'm also still very proud of that interview. Do you know why? Because almost all the answers he gave then still hold up today. It's a real jackpot when you get such attractive content from a good interview guest. 
However, Novak wasn't the only person I interviewed in that tournament. I literally ambushed everyone I saw. For example, I waited for the then top-ten player David Goffin in front of the restaurant and asked him a completely overused question about his earlier match when he gave a lot of trouble to Federer. Every single journalist he saw must've asked him that already, which made him roll his eyes. Not in a mean-spirited way, but more like saying 'not again'. I just couldn't think of anything else to ask at that moment because I didn't know who would come out of the restaurant. I ended up apologizing to him later (laughter). 
I have to emphasize that I am so incredibly grateful to all those tennis players because they unknowingly helped me become a true journalist.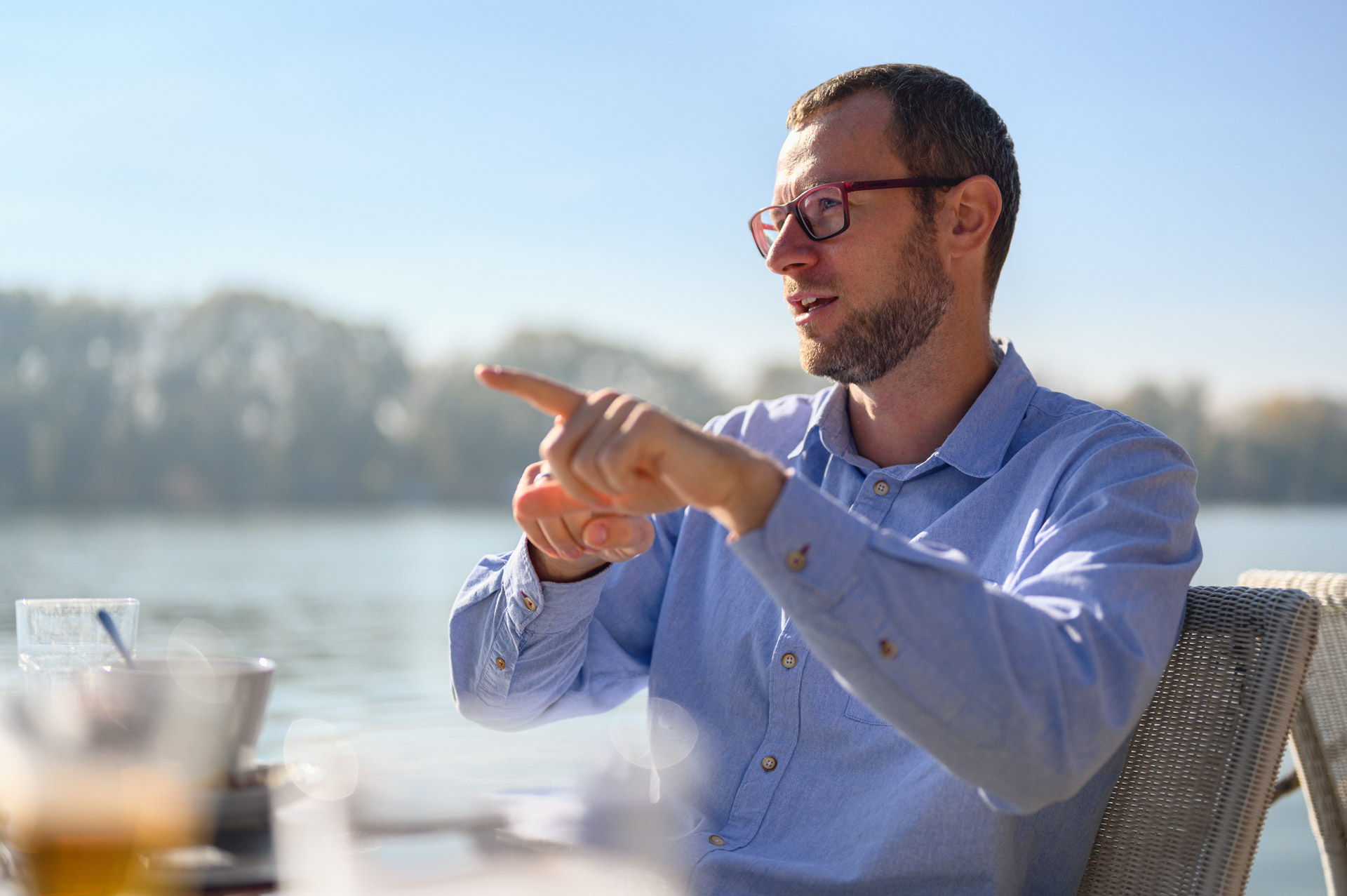 You said you never had any unpleasantries with basketball players. Is the same true with tennis players?
As a journalist, you always have to be ready for rejection. Once, I approached the great Martina Navratilova during the US Open and asked for an interview and she just cut me down with a glare. 
But mostly my experiences have been positive. In that same tournament, I asked Simona Halep for an interview. Although I was ready for anything, her reaction caught me off guard. She just said one word: "Why?". I immediately replied "Well, because you are the third best player in the world" (laughter) and she was happy to talk to me. 
You have also interviewed the famous basketball agent Misko Raznatovic which got a lot of reactions. 
That's right. I called him and asked for an interview. He agreed and invited me to visit his agency. He was ready to talk, but I got the feeling he wasn't expecting much from the conversation. When the interview was published, it got a lot of attention. Misko called me again then and told me he hadn't expected so much reaction. 
The interview was read a lot because it had interesting questions and just as interesting answers. I was never shy about asking difficult questions, as long as they are within my area of expertise, which was sports. For example, I asked Misko directly about the rumors of the time, that he was influencing which players got to enter the representation or not. In general, interviews with Raznatovic are always entertaining because he mostly has no reason to mince words. 
Because I stuck to my lane, athletes were happy to talk to me. For example, through Nemanja Bjelica I got in touch with Bogdan Bogdanovic, who immediately knocked me off my feet. Even though he had no idea who I was, he still spent 40 minutes talking on the phone with me.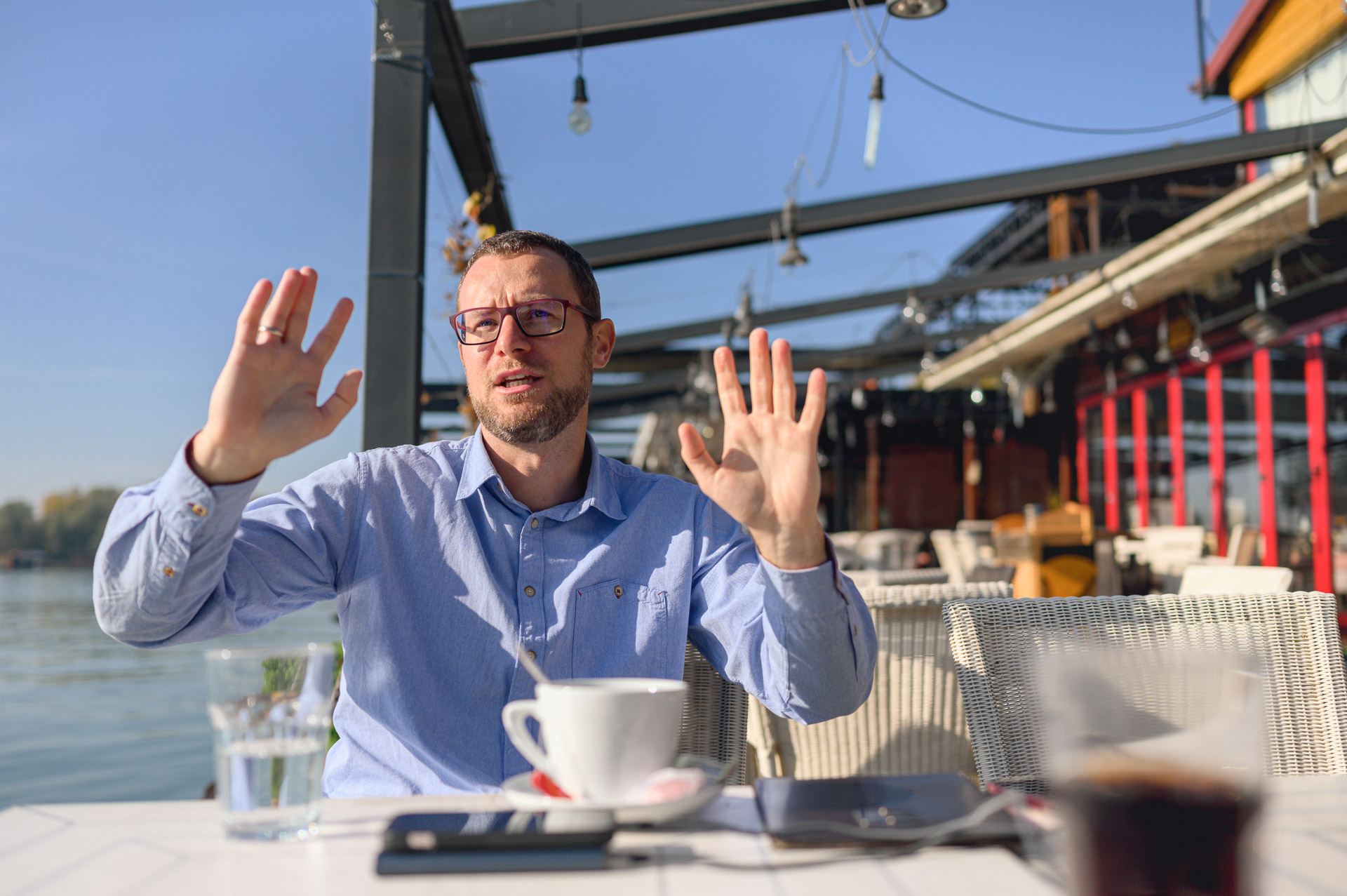 Is there anyone you would especially love to interview?
The first person that comes to mind is the legendary Andre Agassi. In one event in 2017, when he became Novak's coach, I spent the entire day chasing after him. Actually, the real culprit was his PR who had the journalists running circles the entire day. After 15 hours of waiting, I got nothing. Though later I got the interview, it didn't turn out great and I'd love a repeat. 
The second in my wishlist is Dirk Werner Nowitzki. He is like a deity to me, although I was a bit ambivalent towards him because my idol was Pedja Stojakovic, there was a sort of rivalry between them at least in my head. This changed during the European championship in basketball in Serbia and Montenegro in 2005. We lost to France in Novi Sad and my parents, brother and myself didn't speak a word on the car ride back. 
But I didn't want to waste my tickets for the rest of the tournament so I attended all the remaining games. There, Dirk Nowitzki won me over by winning the medal with the team that was, basically, a group of civilians. Dirk is still freshly retired. I'll give it a few years and try to get in touch with him. I think that will be the crown jewel of my career. 
How did you get the idea to write your book, "Sport journalism"?
It all started when my professor from the FPN, Sanja Domazet, invited me to teach a lecture to her students. I accepted and during the lecture I told a lot of anecdotes which the students liked very much. But when I thought back on it all, I realized I hadn't really given any useful knowledge to my audience. Then I got invited to do another lecture and I prepared for it very thoroughly. That lecture later became the outline for my book "Sport journalism". 
Seeing how I got into this line of work very early, I was a mentor to many in the meantime. I realized I enjoyed it quite a lot, helping others. It's really a treat when someone is able to learn from your mistakes and easily skip over several steps that you couldn't avoid. That's how I got the idea for the book. I just waited for the right time. 
When the pandemic broke out, it was the perfect opportunity to focus on my book, and once I started writing it, I couldn't stop. I wrote like I was possessed. I shook everything out within 7-10 days and then I went hunting for imperfections in the manuscript. 
Since I am not a sports commentator, I went to Vlada Novakovic and Nebojsa Viskovic for help, asking them to cover that chapter. Next in line were the social networks that Ivan Minic took care of, and that's how everything was finished and ready to publish.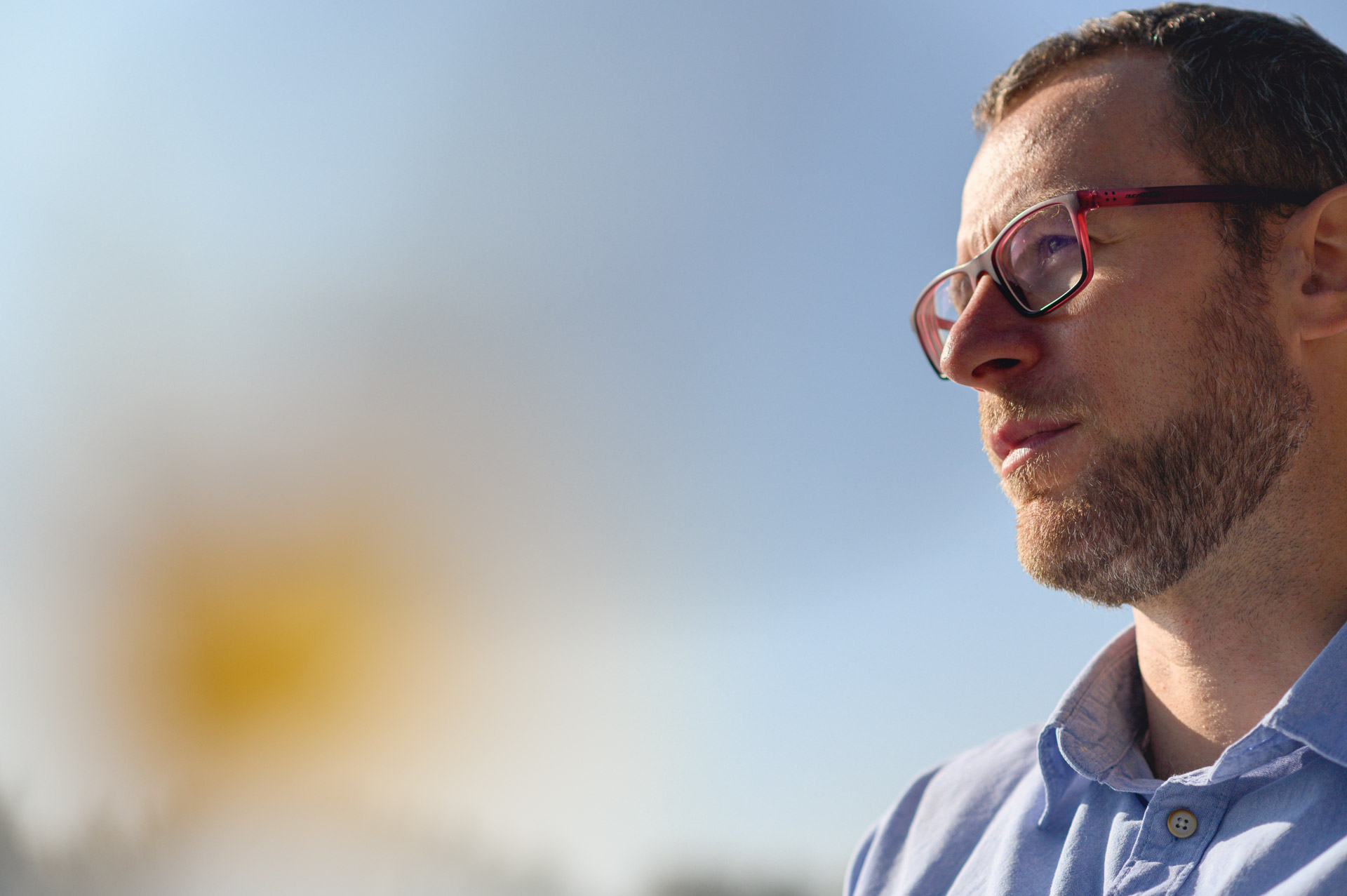 Who is your book intended for?
The primary target audience in my original plan were students and young people who wanted to get into sport journalism but also my younger colleagues who are open to suggestions and would like to improve. But the recent book fair has shown me that my target audience is much larger. There were electro engineers, programmers and psychologists who were interested. They left comments saying that my book has helped them work better and understand their work more. 
Recently you published the second edition. What are your plans going forward? 
In the second, extended edition I've included segments from people who run their successful profiles in social networks and who revealed their secrets of success. Strahinja Calovic or "Aca Informacija", then the guys who run "Burazzers", "Engleski fudbal" and "Vragolasti tenis" all contributed. 
I also dedicated a chapter to the ladies in sport journalism which was definitely something that the first edition was missing. I was prompted to do so by the many messegas I got from the fairer sex after the first edition. 
Currently I am thinking about writing a book that has nothing to do with sports journalism, but is about growing up in the Blocks and attending high-school and college, my personal musings and fears. But that's just stewing for now, and my priority is with my wife and little daughter.