15.04.2022
Zoran Kastratovic: The golden helmet of fair play
Six national titles, Golden helmet, unanimous acknowledgment for incredible fair play and many other awards have marked the career of our celebrated racer Zoran Kastratovic. Everything started back in 1991 with a race in Usce where he left many champions in the dust. Today, after three decades of racing, boiling gasoline still runs through the veins of this auto-sports ace. For his interview with 011info, Kastratovic tells us how he fell in love with the racing grid, what kind of heart hides behind the steering wheel and why number 42 has become his trademark. 
Let's start with the time before the races and engine roars. How does little Zoran remember the Belgrade of his childhood? 
Visits to Kosutnjak, Ada and Avala with friends from junior school are carved into my memory. The flora and the scents of those places always bring me back, thanks to sports. 
I started doing sports from an early age, so every new event for me was an incredible new experience. Whenever participation was needed for school sports competitions, I'd raise my hand. Those city competitions maybe captured the exact soul of Belgrade and its people in the best way. Although I didn't know much as a kid, I was aware that I lived a beautiful life in a beautiful city.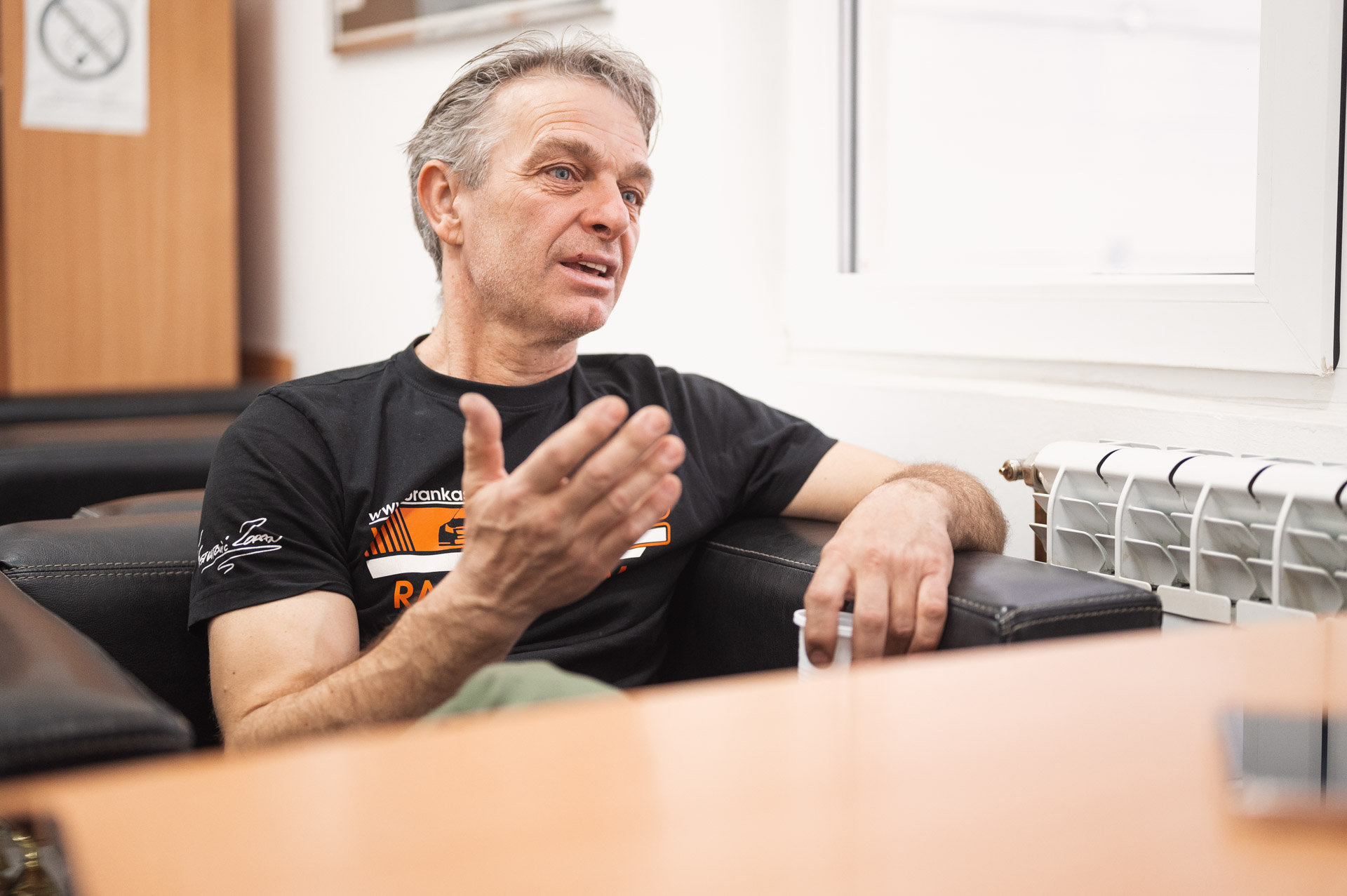 So sportsmanship was with you from a very early age?
Certainly. I went to the "Ljuba Nenadovic" junior school in Cukarica, and it just so happened that my entire class was very inclined towards sports. At the time, as the school athlete, you enjoyed a lot of protection. If you got a bad grade, they let it slide. When a competition is coming up, you can skip school to prepare for a track race. But I never abused it - I actually did all my preparations diligently so that I'd get a better score. 
In the end, sports will enrich your life. Although today I mostly deal with auto racing, running has stayed in my life. It's just once you experience the adrenaline, you can't go back. 
When it comes to your love for the engine, you revved your first engine on a motorcycle? 
I have to correct you, it was a bicycle! (laughter) Back in our day, that was the order of events. First you sit on a bicycle, the so-called "pony bike" and take a circle around the building. When you're 10-15 years old, what else do you do but ride your bicycle. 
But all that pedaling teaches you many things. While you're getting fitter, you also learn about traffic regulations which mean a lot when passing your PSP. With that test, you could then operate a so-called bicycle that had an auxiliary engine - what we know as a scooter today. Combine the scent of Belgrade air with gasoline and sweat, and you'll know what it means to be "on two wheels". But soon your appetites grow, you become hungry for speed and attraction. As I grew older, so it went - automatic, "Tomos" and then more serious motorcycles. 
And as for cars, since I didn't want to wait until I was of age, I cut my teeth on motorcycles since I was 14 years old. As soon as I turned 16, I took my A category driving test.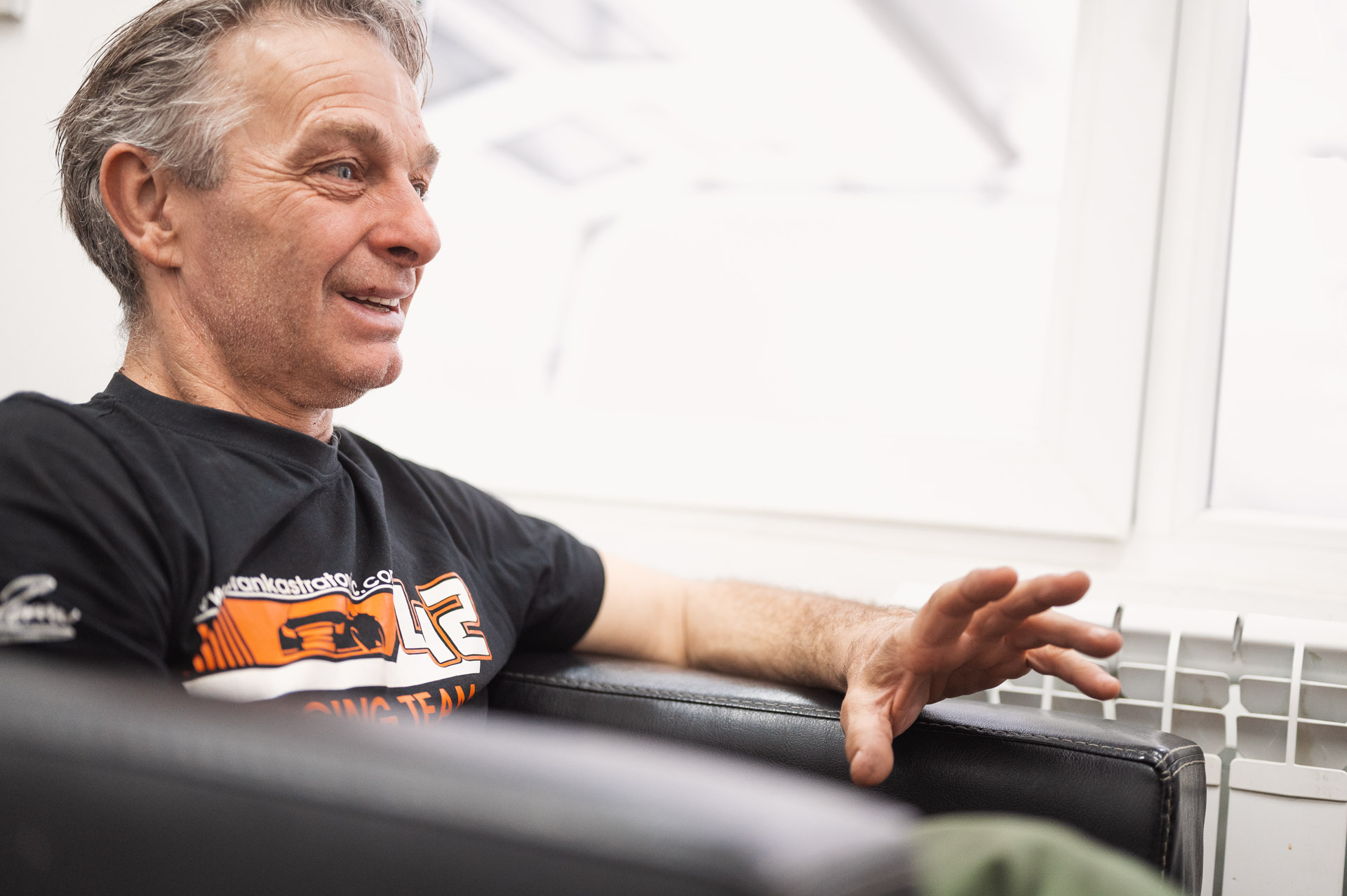 Did you race "illegally" as kids?
Yes, it was inevitable. Although I oppose it now, the races back then were on a much smaller scale than they are today. We raced on automatics which were basically glorified bicycles. They had 50cc and could go at a maximum speed of 50km/h. I still believe that it was never that dangerous. Today you have ordinary bicycles that can go faster and make quite a disruption in traffic. 
But yes, we raced. I didn't always win, but I was always near the top, which gave me hope I could be a motorcycle racer one day. But as a 16-17 year old, I couldn't afford a serious motorcycle and try my hand at any championship. On the other hand, unlike many racers, I didn't come from a family with a racing tradition. My father and mother - a military man and education worker respectively - didn't have much understanding for my races. 
So I had to come into my own. That happened as soon as I turned 18, when I started working alongside school. I tried to get myself a racing machine at any cost. At first, it was supposed to be a motorcycle, but then something snapped in me and I decided to get a car instead. 
What made you change your mind? 
I was driving my motorcycle past Usce while they were having an auto-race. Up until then, I didn't have much of an affinity for four-wheelers. I felt trapped inside a car, with no freedom to move. A motorcycle seemed like the more attractive vehicle, because you can go low and veer. There's simply a lot more freedom. I saw cars as a transportation vehicle, not as something you race and have fun with. 
But anyway, I was barely 18 years old when I watched that race in Usce and made some friends who rooted for Red Star, the champion racing club. They were telling me some anecdotes from the garages, from how they prepared cars to what all they could do with them. 
That's how I started thinking I should replace two-wheel racing with four wheel. And the fact that there weren't that many adequate tracks for motorcycle racing and auto racing seemed safer for the driver back then. But then I got my mandatory military service call. 
While I was in service, I spent the entire time plotting how I could participate in auto races. When I was out, motorcycle racing was definitely out of the question, mostly due to finances. Back then you could buy a little 'Yugo' for a relatively small amount of money, while a good motorcycle cost quite a bit more. That's how the decision was born. 
So you got your first car, but you also had to prepare it for racing. How did that process go? 
My friend Cure - a mechanic by trade - was in charge of tuning my ride. He took it as a personal challenge, and that's how it started. The two of us put in the first engine which wasn't all that in terms of performance. I was also at a disadvantage because I would participate in a highly competitive class. 
Back then, the national class included up to 70 drivers, only 22 of which could win the right to perform in Usce. That's why it was considered a massive success to even qualify for the race. But with Cure's engine and my bent suspension, I came in 21st - second to last - leaving behind me many champions from weaker classes. That was also my sign that there was hope for me and that with a better engine and better suspension, I could make it in the top 10.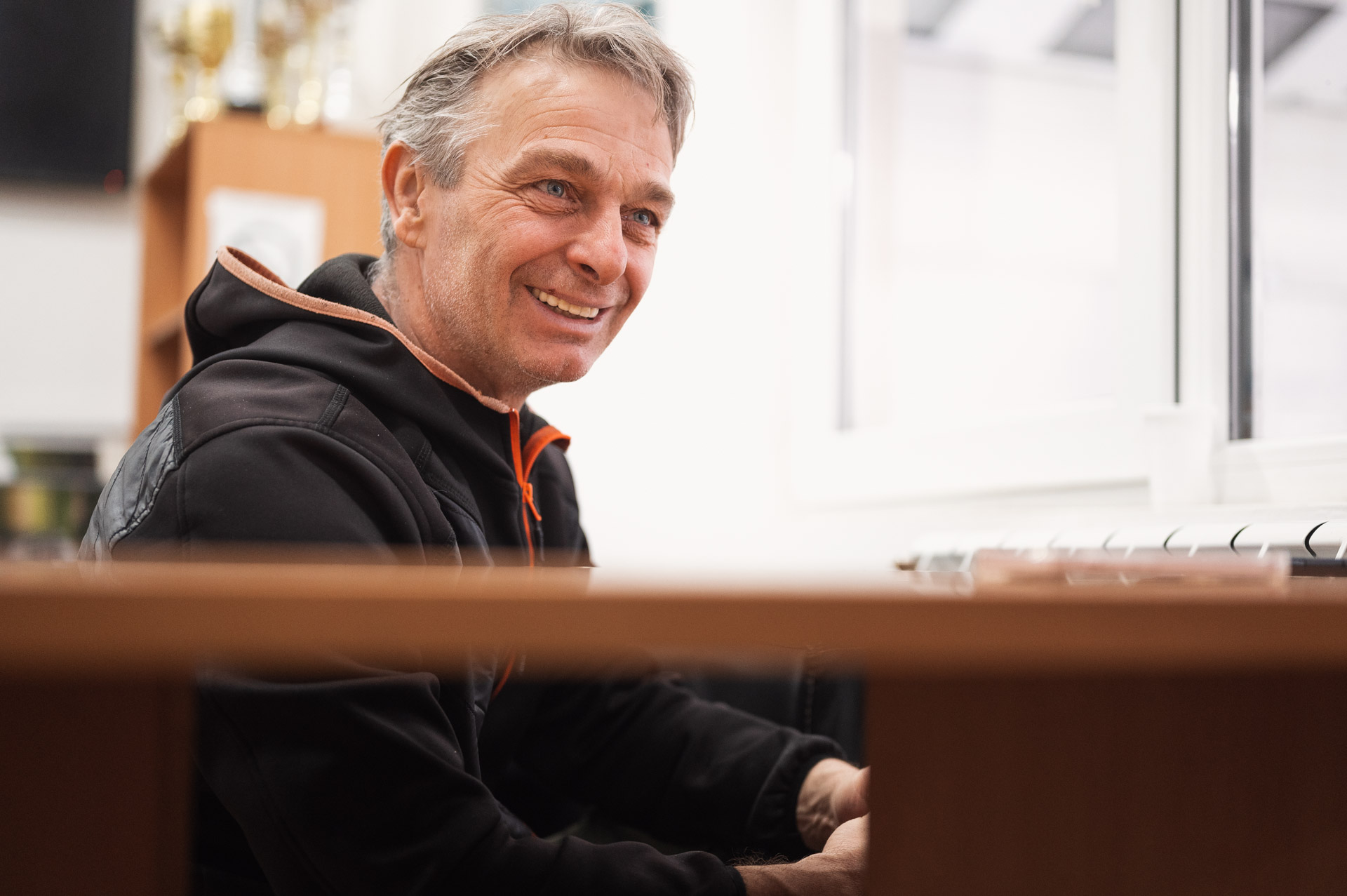 What was that first race like? 
My first race was in 1991 and I'll never forget it. The feeling of pushing through competition and getting to my car was incredible - like preparing for a flight to Mars. Unlike today, when you have NAVAK and karting tracks, we didn't have anything. We didn't know what was waiting for us. 
I can compare it to soccer. Like, the day before you were chasing a ball in front of your building and today you have to go to Wembley in front of 100.000 people. It was literally like that. A mass of people watched the spring auto races back then. The blend of May spring air and the smell of gasoline with the roar of the engine - you don't forget it. 
Could a better placement have made it even more incredible? 
In the first race, you don't really look at your finish position. The point was to complete the race, and I didn't do that. I qualified for the race and I participated. I got to the 15th spot from the very back and then inexperience did its thing and I didn't finish the race. 
In auto-racing, you have two goals: to qualify and to race. I fulfilled the first goal, not the second, but that was still a huge success in itself, because if you don't qualify on Saturday, you can pack your things and go back to the garage. 
To be frank, I was ready to not qualify. Why? Because it was insane to expect a completely inexperienced racer who never drove a single round in Usce in a racecar to qualify in the top 22. That's why I was beyond happy with my result. 
And how did it influence you further? 
Your appetites grow in no time and soon you're not satisfied to just participate in the race. That happened to me, too. In the next few years, I came back with a better machine and better placements, but I always wanted more. When you come in the first 10, you want to be in the top 5. When you're in the top 5, you want to be on the podium. When you get on the podium, you wish you would've won. The desire for victory just gets written into your DNA. And you get to work - on yourself, on your machine, just to achieve victory. 
Technology has drastically advanced since then. Did it use to depend more on the driver than it does today? 
Absolutely not. The divide in auto racing goes something like this: 70% your car, 30% your driver. Always has been, always will be. But in order to win, you have to have both. For example, put the best driver in a bad car, they won't win. Do you know why? Because differences in skill are very minor at the top level. 
The more you enter the higher ranks of competition, the more your competition grows. Of course, it can be too much for some. But if you get a good car, an engineer, a team, all you need to do is score.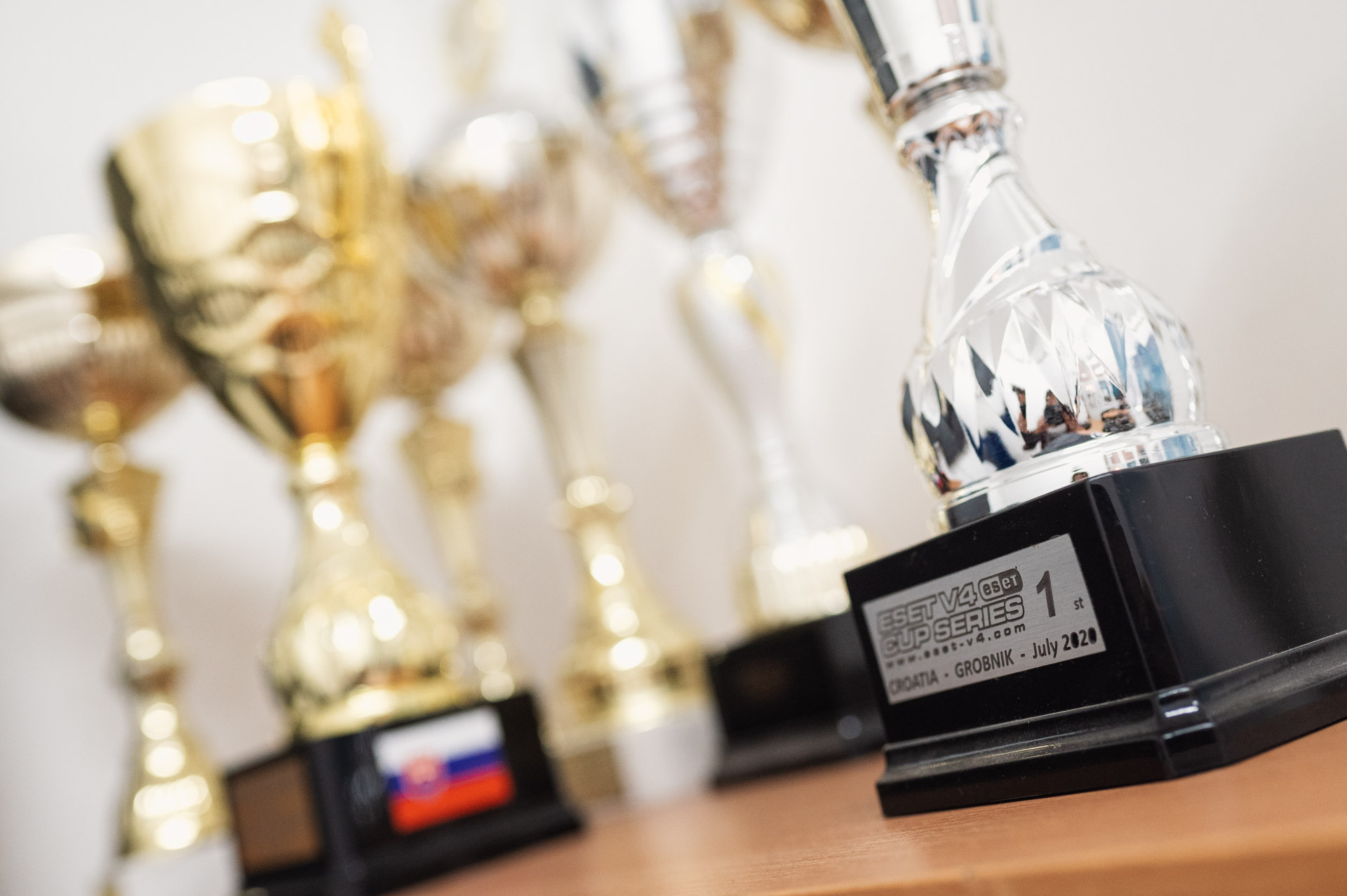 How well does a driver need to know their car in order to do as well as possible? 
Look, if a driver is fast on four wheels, he'll be fast no matter what car you put him in. What makes all the difference is the surroundings. It's not the same if you drive in a rally, circular or rough terrain race. It also depends on the vehicle class. If it's the same class, it only takes a race or two to get used to the car. 
At the same time, there are drivers who have preferences so they drive only small or large cars. Furthermore, you have drivers who only participate in truck racing. One of our colleagues for example had decent results in car races, but then he tried a truck and became European champion. Simply speaking, he was a natural with trucks, although it's a huge difference. 
When did your first title happen?
It took a few years. It's almost unheard of that someone wins a title in their first season. When your career is just starting, you think it will never happen. It's because racing is a technical sport, so if your car is lacking - you have old tires, limited budget - you can't achieve results even if you give it your maximum as a driver. 
I overcame those obstacles and would rank within 5th to 15th. That was all well and good, but I wanted more. Then some people noticed my talent and gave me their support - from obtaining parts to finances. It became much easier to build a competitive vehicle and race then. 
I constantly came in the top three or top five, but just couldn't get my hands on the title for various reasons. Then it just hits you "I'll never be the champion!". It's very depressing for a driver in a competitive class. For example, you're on the first starting line and ready to drive a great race, and then they call and tell you that your tire valve is off or you have to get your vehicle to the box. And then such a silly thing loses you the title. 
All in all, waiting for that first title always feels like an eternity. But once you get it, everything falls into place and the next one comes much easier. My older colleagues always told me the same thing, and I didn't believe them. You just have to go through it yourself and learn from your mistakes. 
Is it the same today?
It's a whole different story today. The school of life I went through for 10 years, kids today can complete in 3 years. All they need to do is enlist in a driving school, go karting or buy a simulator and they are set. We had none of those things - you had to walk the track on foot if you wanted to learn it.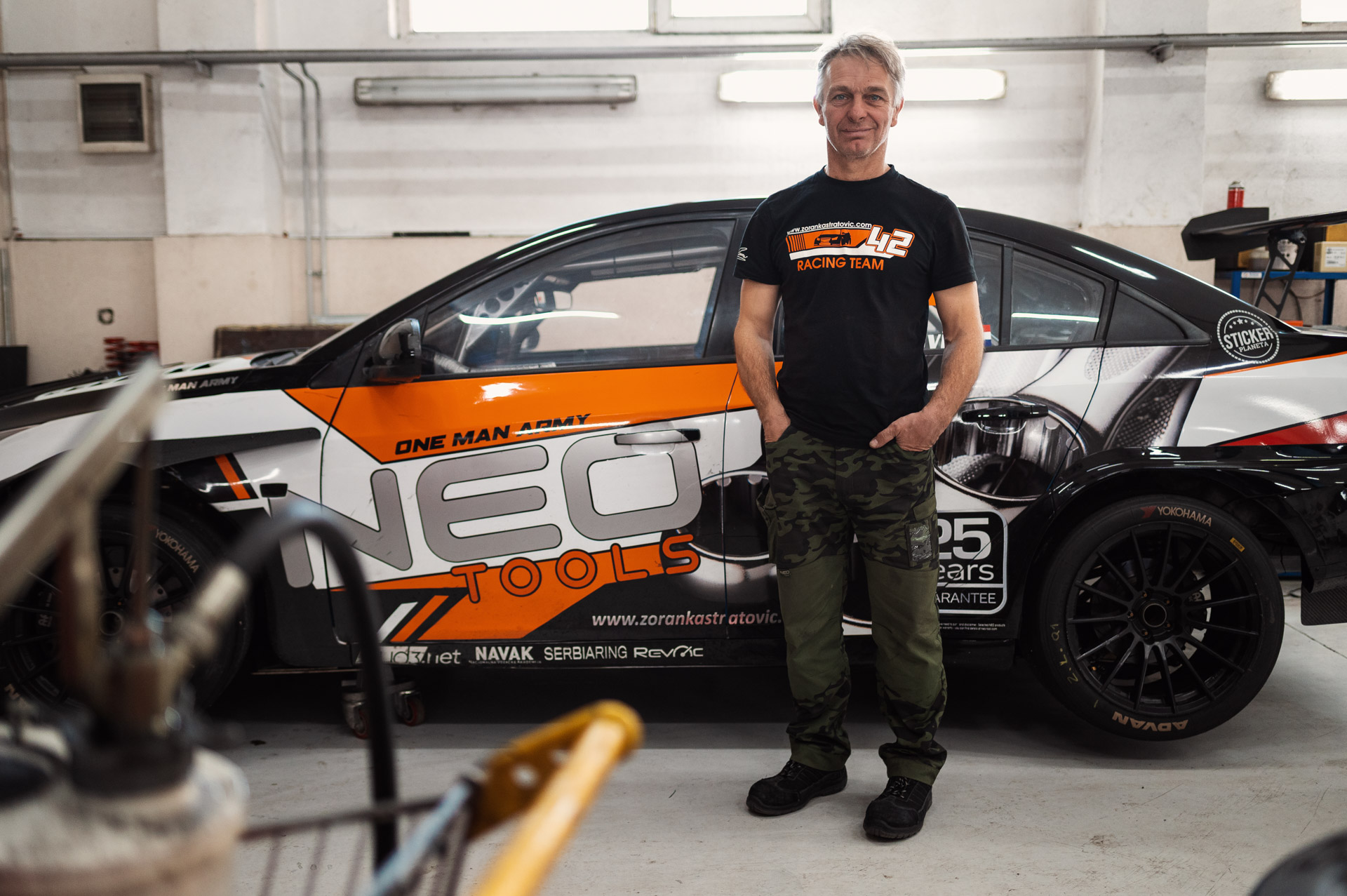 You are the proud winner of the fair play title and actually the first driver in our country who took that title - and for a very unusual act. 
This happened in 1998. At the time, the circular and rough terrain races were held together. So there was a circular, rough-terrain and absolute class champion. That was a challenge for all of us. There were six circular and six mountain races held across Yugoslavia back then, from Lovcen, through Jahorina to Kopaonik. 
Up until the very last race, my main competitor Goran Asanovic and myself were only a few points away from each other. But then he experienced a mishap - an engine malfunction during qualifications. At the time, it suddenly hit me "I'm going to win this title because he had technical issues with his car". That was unimaginable to me and I wouldn't have felt like I really earned my trophy. 
Seeing how back then we didn't have mechanics accompanying us, we had to do everything ourselves. Since he found an engine, he asked me to fix his car so he could participate in the race the next day. I agreed and rolled up my sleeves. I worked all night long - until 4-5AM. Seeing how the race was at 10, I only slept a few hours before going to the track. 
Outcome? I raced and lost the title by two tithes to the man I installed the engine for. Everyone was flabbergasted that I did this, but I loved that second place more than I would've the title I could've won if Asanovic never participated. In the end, he got the title on the hill and I won the circular. 
All in all, the Auto racing Association introduced the fair play title that year. What's interesting is that only the drivers themselves could vote on it. My colleagues acknowledged my gesture and they all voted for me. That title is incredibly precious to me. I have titles that are objectively much more prestigious, like the Golden helmet for three won titles in a row, which is a rarity. But that fair play title is just as valuable to me. 
After that, they kept awarding the fair play titles for mutual assistance, but I'd say my case was unique. It's because us drivers are egotistical by nature, all we value is the title. Maybe I wasn't like that then because it hadn't been my first title. If it were, I would've went for it by any means necessary! (laughter) 
Earlier you had the number 37 on your vehicle, but then you replaced it with 42. Why did that happen? 
That story starts in 2017, when I had my heart surgery. When my recovery was complete, I asked the doctor if I could run again. He told me "Of course, why do you think we got you better". So I went to Barcelona with my friend, where we intended to run a half-marathon. 
I remember all the participants had their pictures taken in front of the number 42 that was painted on the track. But I didn't have the courage to do the same, because I was only there to run a half marathon - I felt I didn't deserve to have my picture taken next to that number. 
The race started. When Djole, my friend, and myself got to the 21st kilometer, we realized that there's just a marking for that distance crossed and that the half-marathon wasn't actually organized as an official race. I thought to myself "If I stop here, it will be like I never participated in a race at all - I'll have ran for nothing". 
So my friend Djole and I looked at each other and decided to try running the entire marathon. Even if we had given up, we'd have to walk back 21km because there was no one to pick us up, so we just decided to push to the end! (laughter). 
So with a lot of effort, we finished the race. 
When we were at the finishing line, I was crying like a little baby. I gave my all to that last 200m. It was the brightest moment of my life, alongside my first car race. Really an incredible feeling. 
In the end I came out of it with some injuries, but I was in such high spirits that I didn't mind. It all comes down to your spirits in the end. You tell yourself you can do it, and you really can. 
That's why, after I passed the finish line, I had my picture taken by the number 42 and I said "This is my lucky number. Now I deserve it!" (laughter) 
I finished that year racing under the number 42. I think that's my lucky number and that I earned it.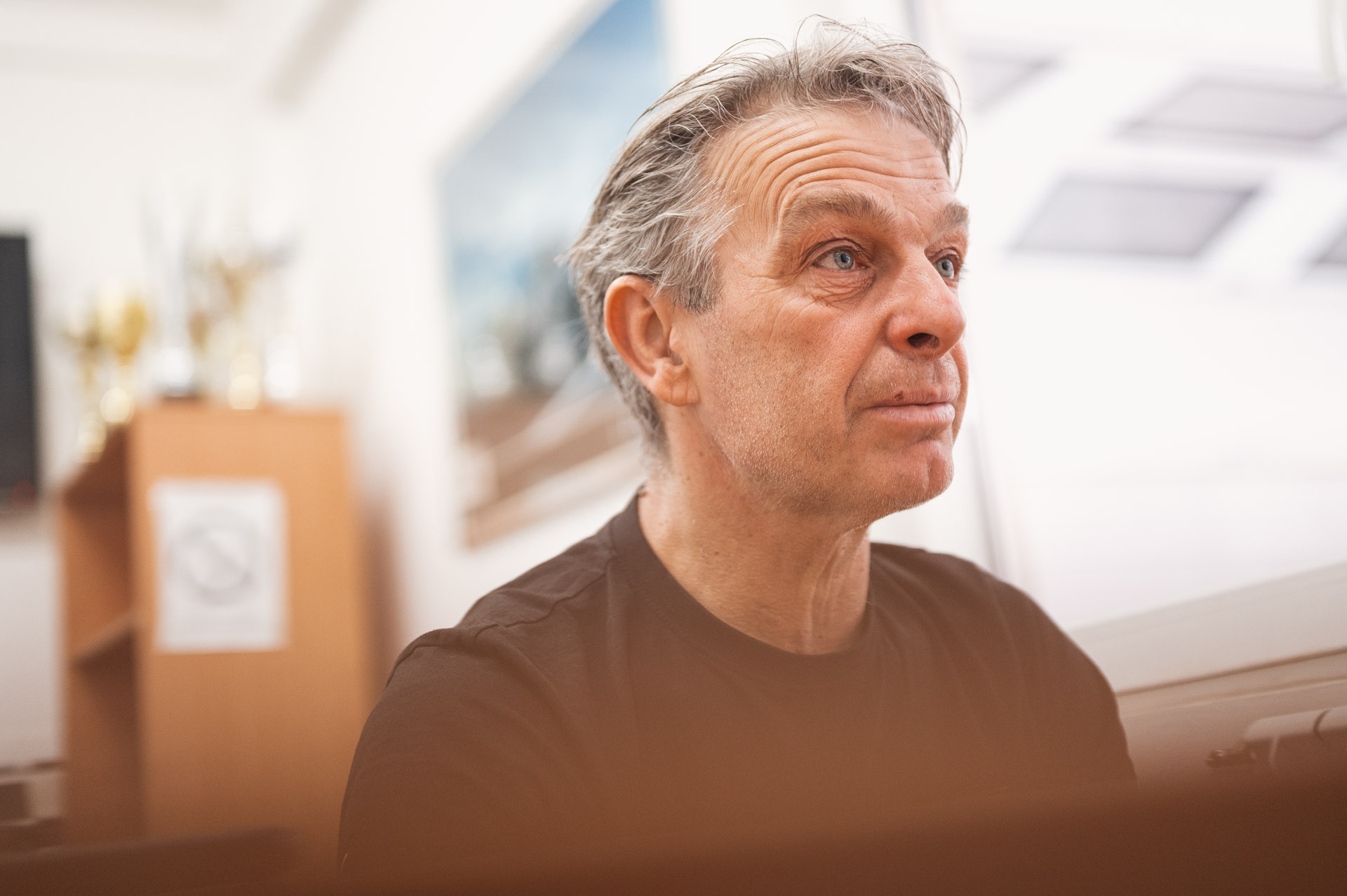 Car racing is a sport with a lot of money in it. But it seems that most of those funds go to the vehicle and preparations and that the drivers themselves don't see a lot of earnings - at least here - but rather live off their love of the sport. 
This is sadly true. Almost every racer will rather go to a European championship than enjoy a two week's vacation in the Bahamas. I'm of the opinion that vacations and world tours can be left for your old age. 
But I keep putting off my retirement. I planned to drive until I was 50, but that has changed. I feel that as long as you feel capable of driving, you should keep doing it. This of course means, while you also have notable results, just like in any other sports. Once you retire, that should be it. Because you have surrendered and there's no going back, because an athlete's mind isn't used to being idle. 
But the positive side of this sport is that it doesn't care about age. For example, last year Ivan Miller, who is my age, became world champion. Another example is Gabriel Terkini who raced until he was 60 years old, up until last year and he wasn't a championship statist. 
As for me, after 31 years in this sport I still train every day, I'm dedicated to it and I live for it. When it's time to retire, I'll try to still stay in it in some way - either by having my own team or my own driving school. But I'll cross that bridge when I get to it. 
Is there a race you'd like to participate in, that you haven't been able to so far? 
I would love to race at Silverstone. I've had the honor of being in that track two times as a guest of an English team. I sold them the "laguna" I drove before "Chleo". Then they called me to do maintenance on that car because I knew it down to the last screw. 
And yes, Silverstone has left an incredible impression on me. It's a military airport that was repurposed as a racing track after the war. In the meantime, they've built an entire infrastructure around it. I've had the opportunity to take a ride on it but only in the passenger seat. That's why I'd like to perform there in any capacity. 
But sadly England is quite far away and it's impossible to go in my own car - mostly due to the incredible expenses. But if I got the opportunity, I'd love to race in a serious car over there. 
What are your plans going forward? 
Definitely tour cars until the end of my career. There's no way I'm switching disciplines, especially at my age. Apropo your earlier question, I've always wanted to try a rally. It would have to be in a serious car, which is much more expensive compared to touring races. Not happening, considering the current situation. 
So it all comes down to touring, where there's a lot of competition and there will be even more. Many small formula drivers have crossed into touring racing. The only question is which championship I'll participate in. 
Your family is understanding of it? 
I raced before I started my family. I cruised into my marriage with that same trailer (laughter). Before Covid, my daughter attended all of my races, but during the pandemic that wasn't the case. I hope that will change soon. So I have plenty of support. 
Although honestly, they wouldn't have to support me - it's enough for me that they don't mind. Whether it's family or work. The worst thing is when someone is obstructing you. If you can't help, at least stay out of the way, that's my motto.