15.05.2022
Zorana Arunovic: The highlander with a hawk's eye
The grandmaster with the air pistol Zorana Arunovic reveals for her interview with 011info why she has chosen shooting as her sport and how her first medal set her on the path towards countless others and she speaks from the heart about her performances in the Olympics. 
Belgrade is the city you were born and raised. Still, is there a corner of this city you see as your very own? 
Banovo hill! It's the center of my universe, along with Vidikovac, Skojevsko settlement and of course Kosutnjak. My sister Jelena and I grew up in Vidikovac and later we moved to Petlovo hill. 
When I wasn't at home or in kindergarten, DIF was my second home, because my father worked there. I'd sit there and wait for him to finish teaching his classes so he could take me to Kosutnjak where we'd walk, play and collect acorns. Seeing how he was a passionate runner, I started running with him a little bit through that surreal forest. That part of my childhood was truly carefree and I remember it fondly. Aside from DIF and Kosutnjak, Ada Ciganlija was also a part of those memories, it's the place where I got my first proper sunburn! (laughter).
To put it simply, nature and greenery made me happy and Banovo hill has both in abundance. 
How did you get into the sport of shooting? 
It was thanks to my sister Jelena in short. At length, after our father passed away I didn't know what to do with myself so I started following Jelena. She had been training in shooting for a while by that point and spent all of her time either in school or at the shooting range. She brought me along once and that's how it started. 
As it usually happens, every new environment and crowd is very tempting and especially to a 13 year old myself. My sister's coach asked me if I'd like to try shooting and I jumped at the opportunity. That 1st of November 2001 was the day of my first practice. 
I mostly got into it because of the other kids there who were two or three years older than me, rather than the shooting itself. I didn't mind the age difference, on the contrary I liked it. Believe it or not, the crowd was the main reason I stuck with shooting for first two years before I entered junior representation team and had my first competition.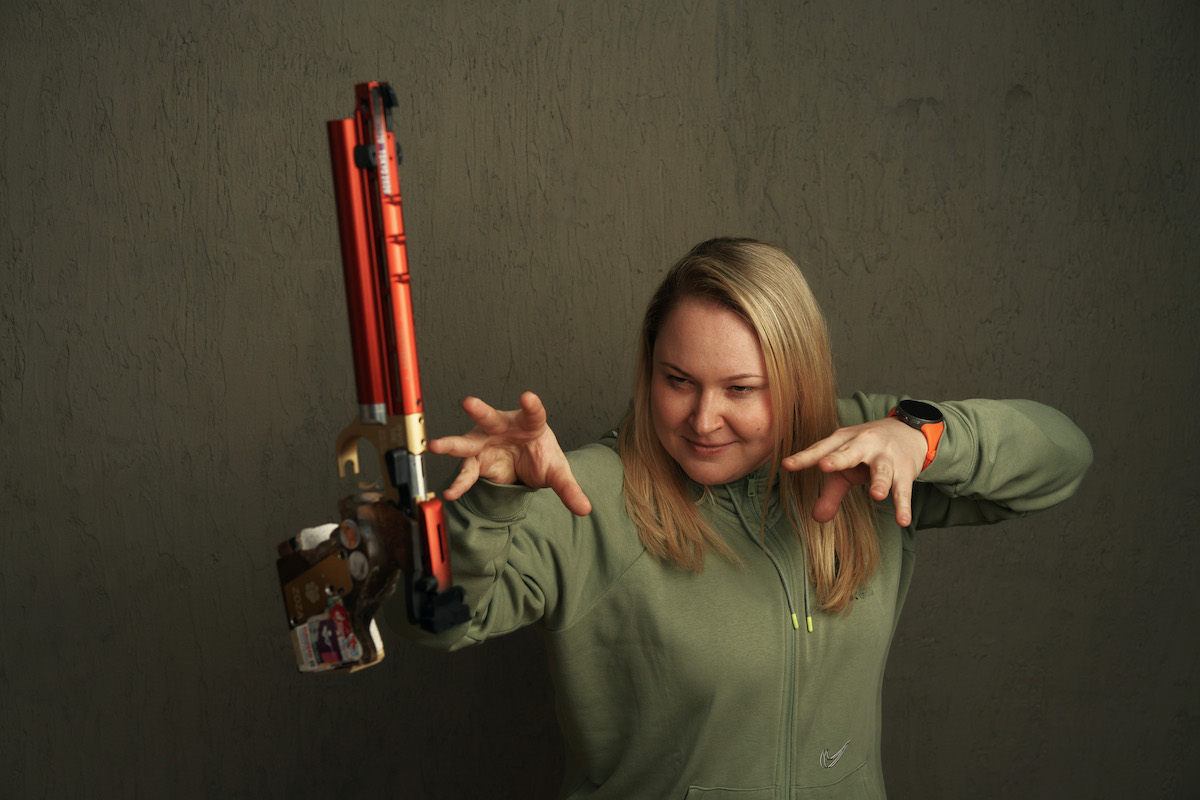 When did you see first results of your training? 
It was during the Olympic junior hopes in Slovakia in Nitra. If I remember right, I got a medal there. That immediately bolstered me to keep training. Already in 2004, I joined the junior team for the European championship where we got our first team medal. That was also my first contact with high level junior shooting. 
The results we achieved got me to consider the sport as my actual calling. However, I didn't make the final decision until 2006 when I became the junior European champion in air pistol and world champion in small caliber. That's when I knew shooting is something I want to excel in. 
So it took me four or five years to realize it was my life calling. 
During that time, your progress was carefully observed? 
This is a very precise sport. Through the results you achieved in training, you can see where you stand. Of course, there's more to it than that. For example the number of distant shots or misses. In my case, with regular training and personal dedication, those parameters only improved. 
What does it look like when a shooter comes into their own? 
I think that depends the most on the coach, but I can give my opinion. I think at some point there are indicators that clearly tell you whether the shooter will do well in the future, meaning that they won't stagnate. As soon as you see that, you start different kinds of training that enforce the existing skill. I'd say that's the best way to create a champion. 
What was it like for you, climbing to the top? 
In a word, terrifying! (laughter) I remember my first big competition clearly. When the time came for me to get ready, I panicked trying to see if I got everything. After my freakout, I said to myself: "You packed your gun, your shooting gear and your underwear. You can wash or buy anything else!" (laughter)
When they told me I was going to participate in the Olympic hopes, I was out of my mind. Nobody was more excited than me. Why? Because my entire childhood was marked by Jelena's trips to international competitions and now it was finally my turn. 
When the first medal came, it was the confirmation that everything I've done makes sense. It was very satisfying.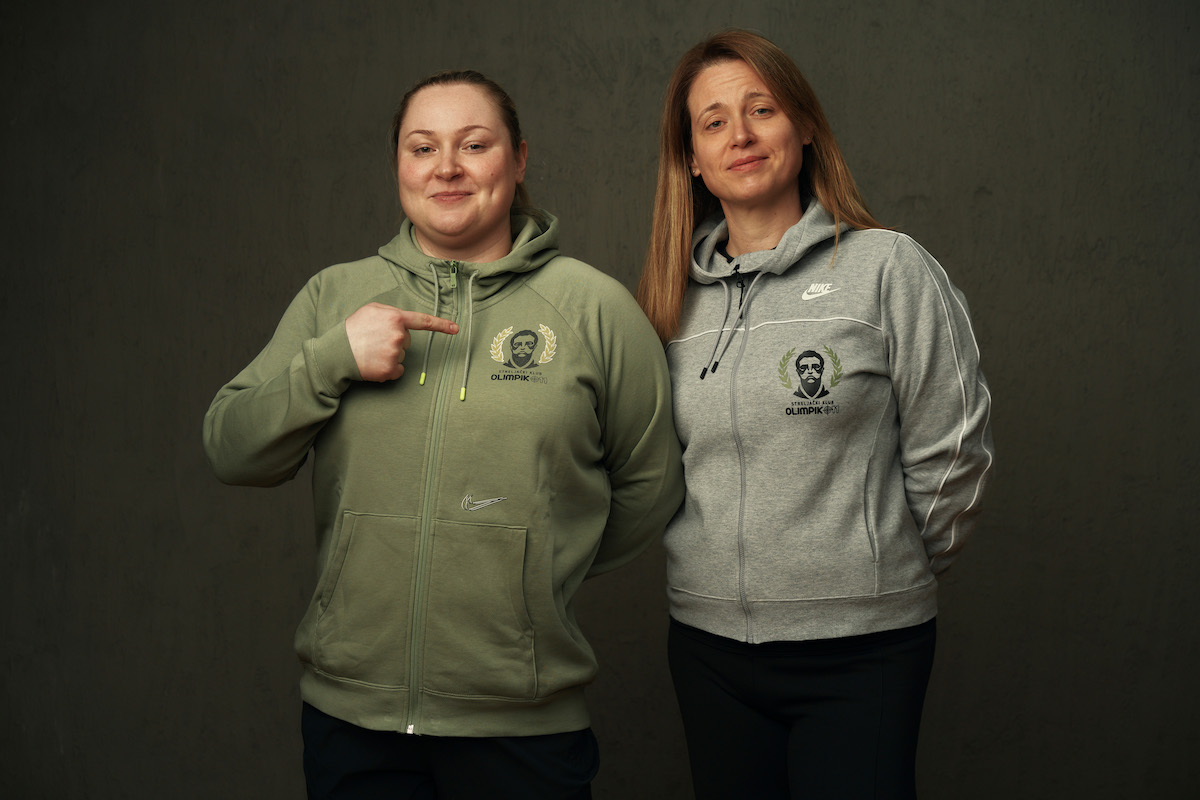 Now your sister Jelena is your coach.
At first, my sister wasn't my coach but more there to give me advice. Back then, my only goal was to do well enough to be in the same training group as her. Ever since I could remember, she has been dedicated to her training and then her work as a coach. I firmly believe she was made to be a coach and I'm the other way around. 
You've had the opportunity to shoot alongside the great Jasna Sekaric. How do you remember that experience? 
Yes, I remember that day clearly when Jasna Sekaric honored us with her presence. It's interesting that out of twelve spots in the shooting range, she chose to stand next to me. I spent 90% of that training preparing to shoot. You know why? I was embarrassed of the possibility that Jasna Sekaric might see me hit 'white'. 
On the other hand, I knew that woman would remember me. Because I went there to be remembered. She doesn't remember that moment, but I do and it's enough for me.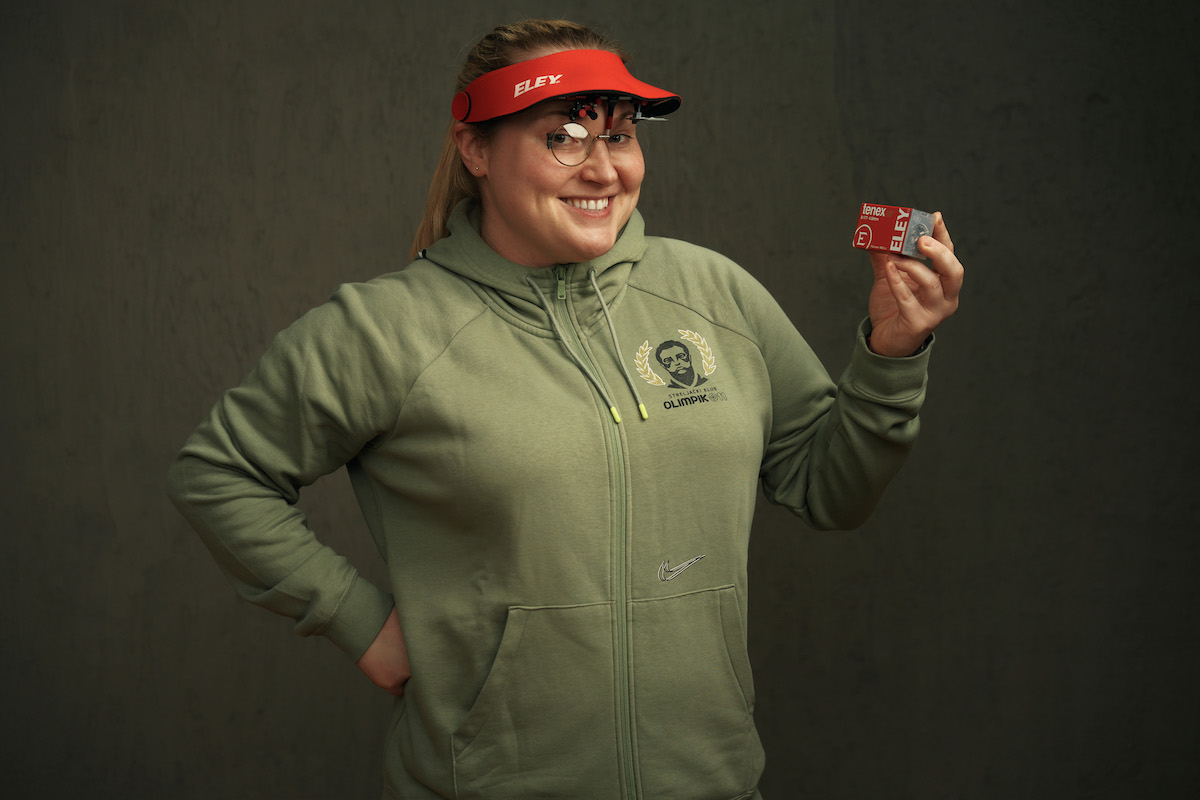 What was it like when you went from the best junior to senior? 
It was gruelling! (laughter) All of my father's colleagues from DIF told me the same thing: "Don't get discouraged and don't expect many medals. It will be hard and it will take time to get used to it." And it was really like that. From the moment I became a senior in 2007, I couldn't get a medal for two years. I got my first medal in 2009 in the Mediterranean games - and it was gold. 
Next year at the World championship, I got the silver for air pistol in small caliber and then the group silver in the small caliber again. And I'd also filled the quota for the Olympic games in London. So that one competition opened up a flood of decorations and everything turned around. Definitely a turning point in my sports career. 
How did your preparations go afterward? 
Before I only heard about it from Jasna in training. When we were cleaning the shooting range, Jasna would tell me about her adventures - which there were plenty. I enjoyed it a lot. Even if I heard some of the stories multiple times and knew what she'd say. 
For example, right before the end of preparations in Careva Cuprija, Jasna started telling me about her experiences from the Olympics and started explaining what it was like so I was more or less prepared when I went there myself. I am immensely grateful to her for that, she spared me a lot of confusion. I ended up going happy to shoot and represent my country but also ready to grab two medals. 
How do you remember your first Olympics? 
London is a beautiful city! Although I came in 4th in the end, it was still the best Olympics I attended and they have a special place in my heart. I was happy just for the fact I got to participate. 
What marked my performance in the small caliber discipline was that I was one of the three girls who went to shoot after qualifications. While the others were getting ready, they dragged me off the shooting ring to check if I was wearing kinetic tape on my body or using it for stabilization. Because I had callouses, there were bandaids on my toes which was problematic according to the regulators. In the end, the supervisor cleared me to participate but they wouldn't let me back in because I forgot my ID in the hall in the commotion. I barely got in and quickly got behind the fire line. 
Among others, my competition for the finale were a Korean girl and a Bulgarian girl called Marija Grozdeva - a double Olympic champion in the discipline which I luckily didn't know back then. The Korean got through first and I was just a hair better than Grozdeva. 
With no time to celebrate, I rushed to the final hall where I started 8th with the same result as the 7th. After the first series of five shot, I jumped to 7th place. In the second series, I moved to 5th place and after third I jumped to 3rd place and got my bronze. 
I couldn't see a thing during my competition because the background was dark and the target black. I remembered the advice Celine Goberville gave to always have red sights ready for that situation. I had them, but had never tested them. 
But everything went according to plan and I kept shooting. When I was finished, I heard a scream. I looked at the monitor and saw the result in my favor. But it turned out I was looking at the wrong target so my main competition Olena Kostevich got an excellent result and won bronze. I turned to my sister who knew that I was actually 4th while I had a split second where I felt what it was like to win an Olympic medal.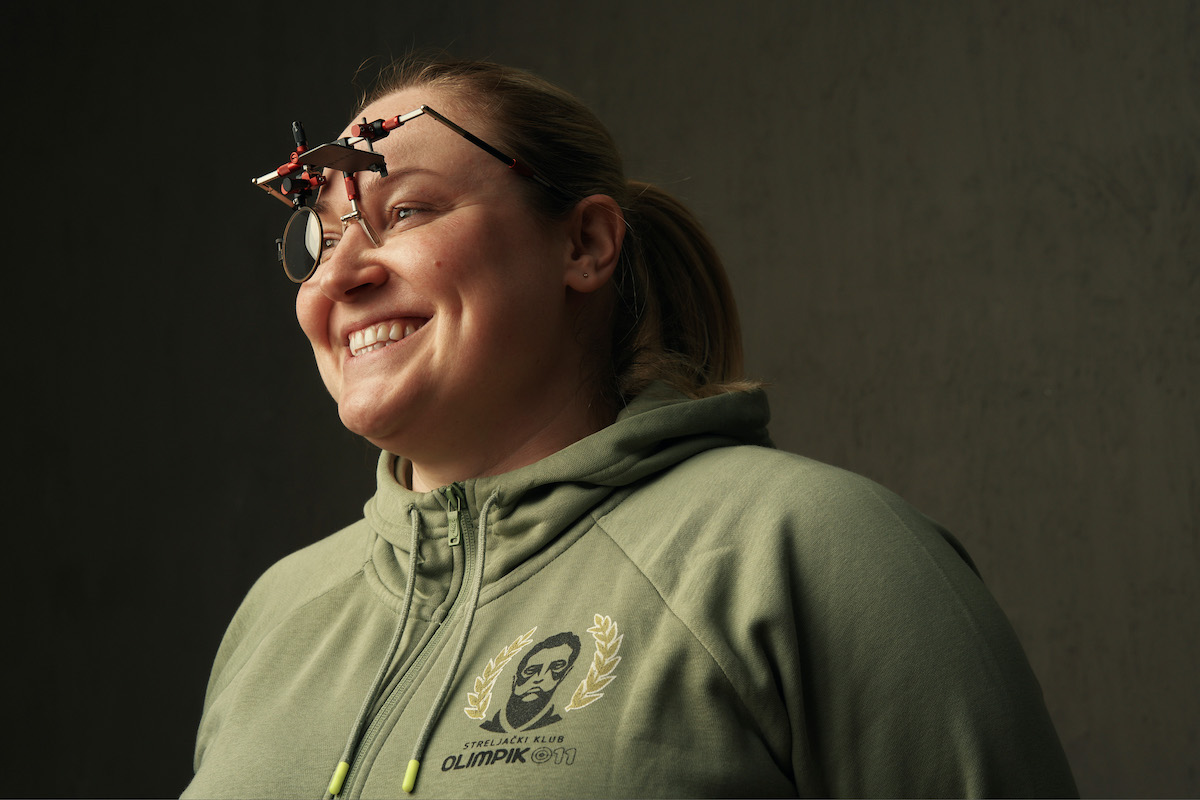 That must've been so hard.
It was hard to keep my tears back. Jelena came over and hugged me. I had to hold back from screaming at the firing line. The draw for the doping test came as icing on the cake. When I went to give an interview for RTS, I couldn't hold back my tears thinking I almost had the medal. I finally waved for them to stop because I was about to cry from my soul. I put so much into it and got nothing in return. 
When we left the mix zone, Ukrainian journalists swarmed me with questions in English. I don't know how, but I managed to keep my wits about me and answered them in pure Ukrainian. Credits to my University of Philology. But I had to cut the interview short because of the doping check. 
But when we entered the station and the doors closed, I let my feelings get out. I called my mom and cried on the phone. I kept crying during the doping checkup. Not silent weeping with my head down, I cried from my lungs. 
When the Games ended, it was with a lot of mixed feelings. Mostly disappointment, even though I was the European and World Champion and I shot a good match. What the public has to know is that all other competitors in the Olympics shoot excellent matches. In the end it comes down to how you handle the specific circumstances and the stress factor that goes with the Olympic games. 
By the way, at the time shooting was only followed by the public during the Olympics, so the public expected you to win a medal. Of course then it's a tragedy if you don't. I was young and unprepared for those situations so the terrible words coming from all sides hit me hard. Actually, nobody really thought about us, or how hard it was for us because we put four years of work into getting the best possible result. Now I'm sorry I let it get to me, but at the time it did. 
The problems didn't end after the competition either. 
After I came back from my vacation I had to have urgent gallbladder surgery. After the procedure, everything stopped. There was not a single regard for shooting. I reeled it back in. After only three weeks we had to perform for the Global cup in Thailand where I went holding onto my stomach. It was going under the knife that made me realize I can't just think about failure and that saved my further career.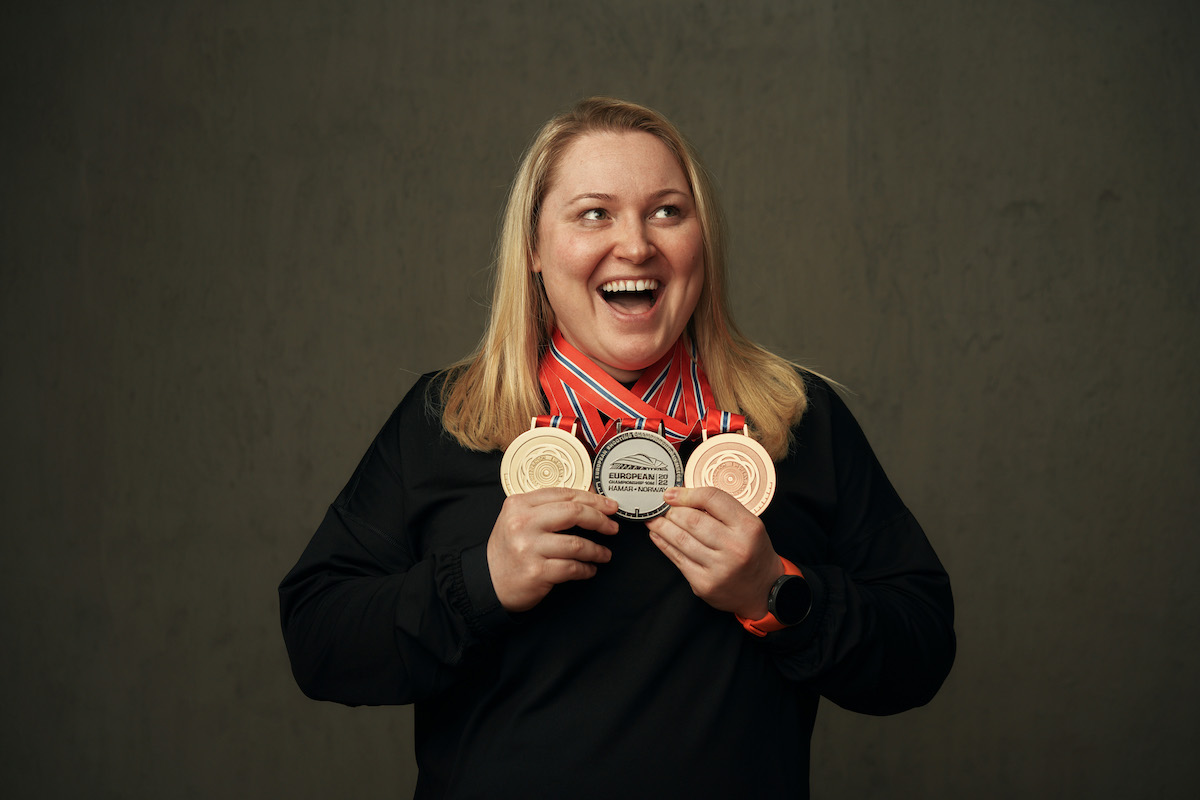 No Olympic Games are the same, but what set Rio apart from others? 
I remember Rio for the way I ended up attending and highly debatable (to put it mildly) system of participant selection. People always ask me what the problem was. In my opinion, the problem was the way that the selections were made and the way we were all held in suspense. It's just not the right way to go to the Olympics. 
We were in a very bad situation because they didn't announce who gets to attend the Games until 30 days before the first performance. Which was very late, in my opinion. I think that was the biggest problem. Those Games went by in a terrible mood for me because I had no idea if I would even get to go, or which discipline I would participate in. To top it all off, Jelena was removed from the team right before we had to depart for final preparations in France from where we'd proceed to Rio. We had to do all our consultations by phone. It was very hard to coordinate due to the time difference. 
After four visits to Rio and six years after the Olympics, I enjoyed that city for the very first time just now, while performing at the World cup. I couldn't figure out what was happening for a long time - I came just short of the finals which I lost in the last series. I also remember Rio for some nice things, which were the finals played by Bobana Momcilovic Velickovic and our time spent together. 
Last year the Olympic Games in Tokyo were held. You've had a mishap just before the start? 
My last competition right before the Games was the European championship in Osijek in the air small-caliber pistol discipline where I got a medal in the mix with Damir Mikec. Then there came a shoulder injury that took me away from the World cup and shooting. 
It all happened in the worst possible moment. I couldn't shoot at all for a whole month. I had to go through 4-5 hours of therapy every day so I'd recover in time for my Tokyo performance. I had to put self-pity aside because I was preparing for those Games 4, already 5 years. I had nothing else left to do but to train with my left arm. That was the only way for me to stay focused. 
That was one of my harder moments of my career. Especially when I was watching competitors perform at the World cup during my therapy. The thought of everyone else advancing while I was sitting there and regressing haunted me constantly. 
When I got the green light, Jelena and I did the final three weeks of preparations as best as we could. We were highly efficient and focused and that really showed in our results. It was the rehabilitation period that cost me the medal however because I lost my breath during the competition. 
Of course it doesn't feel good to come in 4th again, but considering the circumstances, my Tokyo performance was more than good. 
What was life like in the Olympic village?
It's different in every Games and Tokyo was definitely its own story. Mostly due to the whole pandemic situation and the regulations and restrictions involved there.
 Imagine having 10.000 people in one place who can't go anywhere other than their competition grounds. That's why the Olympic Village had never seemed smaller than that year. I couldn't find a corner for myself anywhere. 
At one point when it got really hard, I hid behind a rock to cry by myself. Then someone suddenly said "Where are you, Kitty?" and I turned around and saw my friend and Judo fighter from Bosnia. I remember mumbling "Did you really have to show up, out of all the people I managed to avoid behind this rock?" (laughter) 
But anyway, there were so many regulations. From daily testing to the app that they used to track you non stop. If you got an email with the results, that usually meant you were positive, but it could also mean you're negative. If you didn't get an email, then you were negative, but with a small chance of being positive too. So you spend every day in suspense. 
One positive thing was that there weren't any distractions. After the performance you go grab a meal at the cafeteria and then back to your room. You prepare for the next day and rest. 
Your results this season have been phenomenal and it seems you've never been in better shape. 
Above all else, I have eliminated all unpleasant things and things that drain me. I see through my results how ready I really am and how many shots I've got. 
What's important to mention is that this year as well we've had another 'genius' change of rules. This is the ninth consecutive year of big changes for shooting as well as the concepts of qualifications and finals. It seems that the International federation is still trying to find itself when it comes to viewership and attraction, but nine years is too long. 
There's no consistency, every year they change the rules so it can happen that we get to the firing line and we're not sure what rules are in play for the competition. For example, at the World cup in Cairo, the European championship in Norway and World cup in Rio, I performed under different rules. It's really outrageous and I hope they consolidate it and we get a ruleset that will be in effect for all competitions leading up to the Olympic games and the Games as well. 
As for this year, I opened the season with Covid, so I missed two Grand Prix held in Slovenia and Croatia. But I still ended up with a decent balance: gold in mix in Cairo, three medals from the European championship: silver in individual competition, bronze in mix and gold in team competition; then gold in individual competition at the World cup in Brazil. All in all, it's impressive - five medals from three competitions. 
I feel great, I've found my love for the sport again which has been a love-hate relationship until now. (laughter) We hate a little, then we love a little. Now we're in love again. 
Jokes aside, I needed the rest after Tokyo to collect my thoughts and see where I stand and if I wanted to continue. Being in three Olympic games and coming in 4th twice can be detrimental for the psyche because the medal is what immortalizes you. Let me say right now, that's not a healthy way of looking at it because there are so many incredible athletes who never got their Olympic medals. 
I mean to say I've had an enviable career and many medals under my belt, so it took me a lot of time to come to terms with the fact that the Olympic medal does not define me as successful or not. I really try to fight that idea that the Olympic medal makes you immortal and changes everything, because in reality it changes nothing. Of course, that doesn't mean I've entered this new Olympic cycle with no desire to place and fight for the medal. That's not an option for me. When I start something, I aim for the highest place.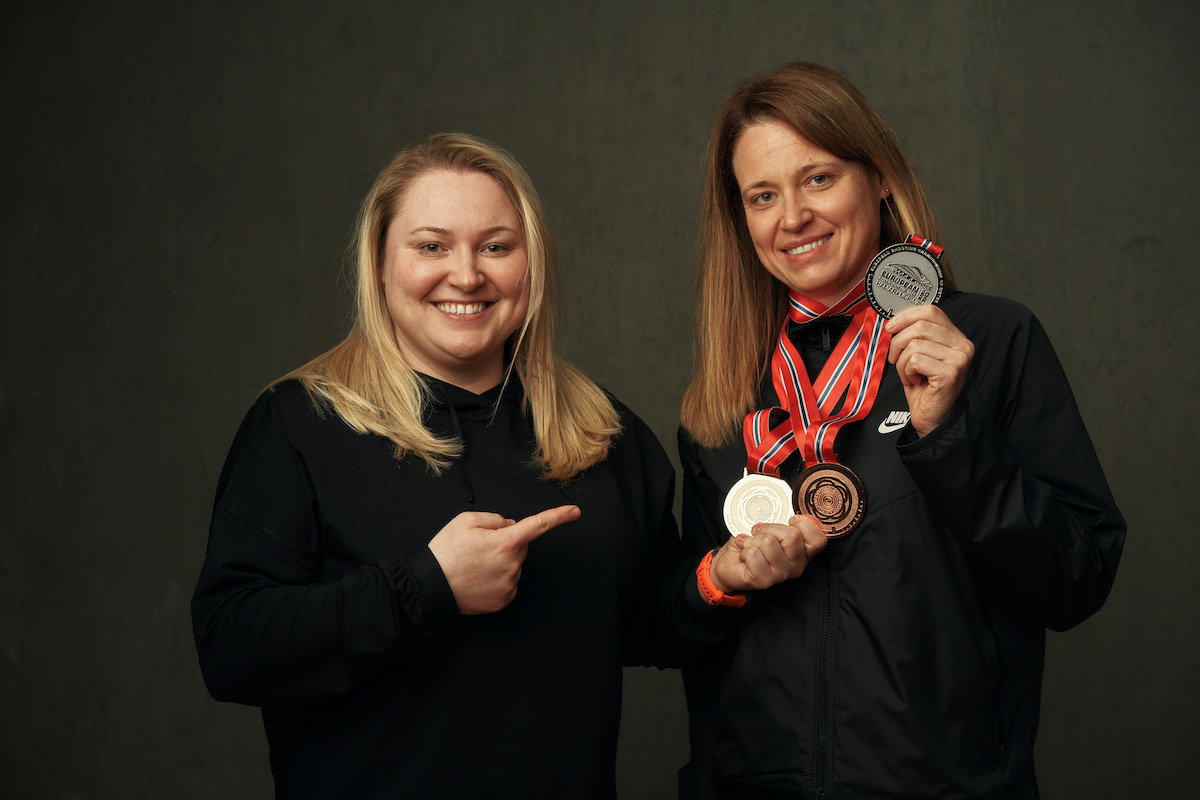 You've gained tremendous experience which must've influenced you as an athlete. How would you describe Zorana Arunovic today? 
I would describe myself as a mulish person who is ready for any sports challenge that someone else might not be able to undertake in order to progress. It was only when I started to train with my sister Jelena that I realized my true potential and that there's always room for progress. 
In this sport, you have the opportunity to travel the entire world. Which destinations do you remember most fondly? 
First of all, Sydney. I don't know if it's because of the fact it took us so much to get there or because it's really a gorgeous city (laughter). Then Changwon in Korea, probably because of all the memories that tie me to that place. 
And this isn't a city, but America has a totally different atmosphere than all other places. Rio de Janeiro has its own charm which I discovered in the last World cup. And of course we can't forget  Munich - never forget Munich! (laughter)
I'm sad that this year the World championship didn't take place in Chengdu as planned. I was looking forward to visiting the 'panda capital'. But I hope I'll get to go there and finally see the pandas someday. (laughter) 
What do you like to do in your free time? 
Fishing has always been my outlet but it's getting hard to find the time. That's why I switched to gardening now - so anything that has to do with planting, replanting and arranging. At the same time, I love to roll up my sleeves and make things with my hands, so I like to do pottery. 
When the pandemic happened in 2020 I built my own greenhouse and planted everything I needed. When it sprouted, I left my garden to my mom. To be honest, my onion lines were a bit crooked but that can't be helped! (laughter) 
I like to get creative but sadly my sports career doesn't let me take swing. I have to be careful and mind my hands so I can't really use that many tools. I learned that the hard way when I injured my shoulder. 
My life dream is to live in the countryside after my career is over so I'd ride on some red or green tractor. Of course with a closed cabin so I don't ruin my hair when I visit the city! (laughter)