When we want to delight the people we love in a special way, jewelry is always a good choice. Not only will that person enjoy their gift, but it will become a part of their family heirloom - something to leave behind to future generations and bridge the gap between us and them. Guided by these values, goldsmithing shop Petrovic, today led by Marko Petrovic, has been creating first-class jewelry for almost five decades. They make pieces that you can gift from the heart, and in order to help you make your loved ones happy, they have prepared special discounts in November. 
You've inherited the family business and a love for the trade from your father. 
Goldsmithing Petrovic was founded by my father Djordje Petrovice in 1975 and since then we've been located right here - in our shop in the underground passage under the Albanija Palace. My father comes from a goldsmithing family. His brother who taught him the craft was also a goldsmith as well as his two cousins. 
From the very start, the basis of our craft has been manual craftsmanship of unique jewelry per clients' requests. In addition, we do all kinds of jewelry repairs, cleaning, polishing, rounding, stone insertion, resizing of rings, necklaces, bracelets… in addition, my wife has specialized in pearl lining which very few people do in our region. 
Therefore you can get literally anything you might need when it comes to jewelry with us, which is why so many of our clients keep returning to us - from regular people to celebrities.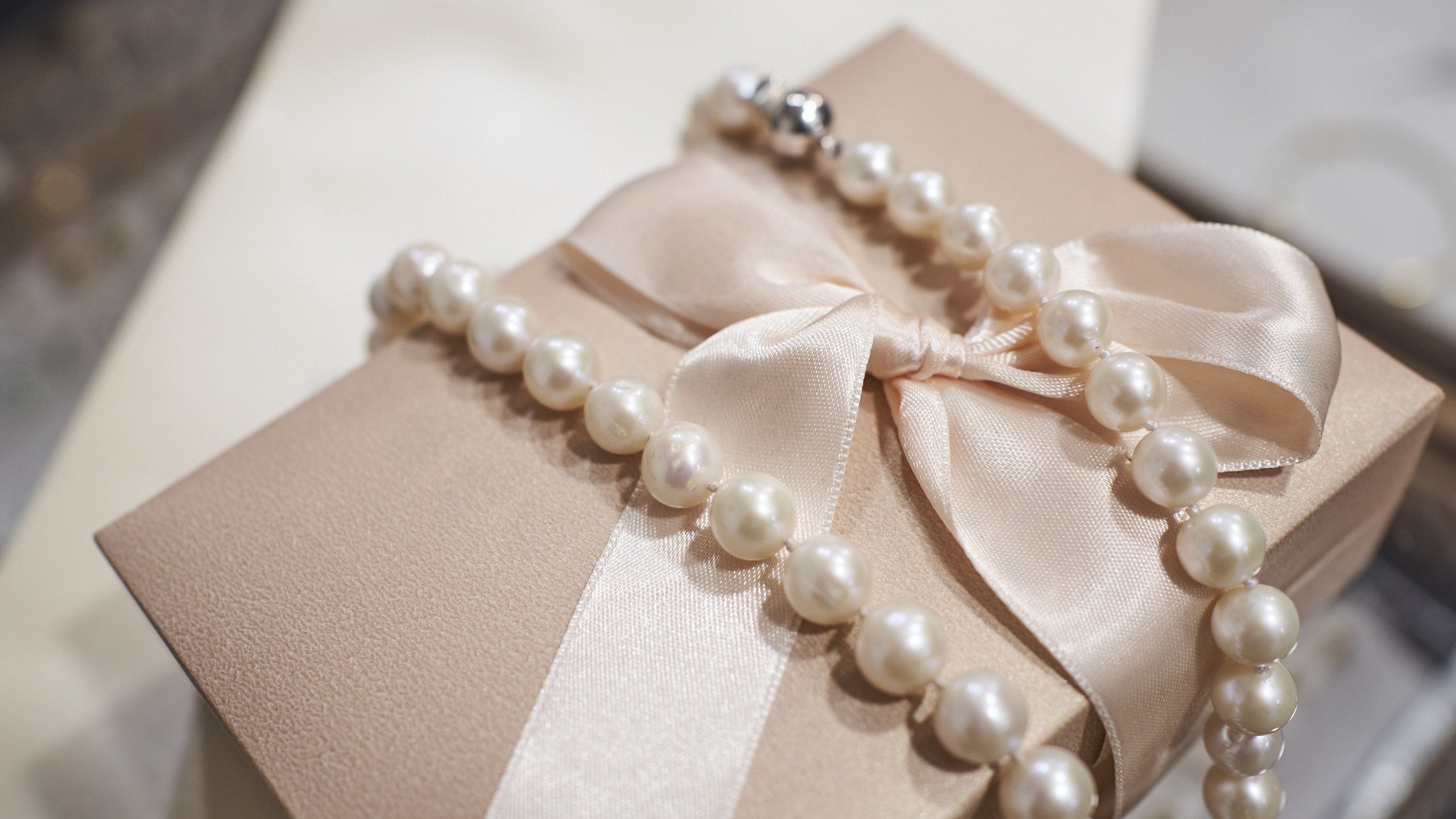 In order to meet the demands of even the most demanding buyers, you've started using the latest jewelry production technologies in your work. 
The manual production of jewelry - such that the old masters of the craft used - inevitably leads to small imperfections, seeing how it's difficult to achieve absolute precision. Still, this is what gives every piece its soul and uniqueness by representing the skill of the craftsman, the time and effort they have put into production. 
However, while there are those who prefer this traditional process of production like collectors, today - especially in younger generations - there is this tendency towards perfection. Often the buyers will examine a piece under a magnifying glass to make sure of the production quality. Still, no matter how skilled a craft master is, there is no way they can achieve the same level of precision that a machine can. In our work, we also use 3D plotting devices that allow us to create the jewelry that fulfills our clients' every wish no matter how complicated. 
For example, we had a request for a wedding ring that should have a carved, zig-zagging, three-point canal that's 0,8mm wide and positioned 1,3mm away from the edge which then reaches the end under a 90 degree corner. These kinds of requests can't be done by hand because you make a model in wax first and then we cast it in gold, silver or other precious metal. 
In addition, 3D plotters allow us to show the client a preview of the final product which is very important seeing how it's not always easy to envision it all just based on a drawing.  
What makes Goldsmithing Petrovic stand out in the market?
Up until a decade or so ago, our market didn't see anything beyond brilliants and synthetic stones, but there are other options such as natural rocks. Now, people are discovering citrines, malachites, topazes...stones that were not widely known before. In order to bring our services to a wider audience, we also have other stones that aren't that well known such as olivine, spinel and the semi-precious stones from Serbia like Fruska Gora agate or blue-green opal. Jewelry that features semi-precious stones is very beautiful and can fit into any occasion. 
For example, it's the perfect first gift for a newborn child or a birthday gift seeing how every month of the year has its own specific stone. It's also believed that semi-precious stones enhance energy circulation through the organism, so people who are suffering from health issues are happy to wear them.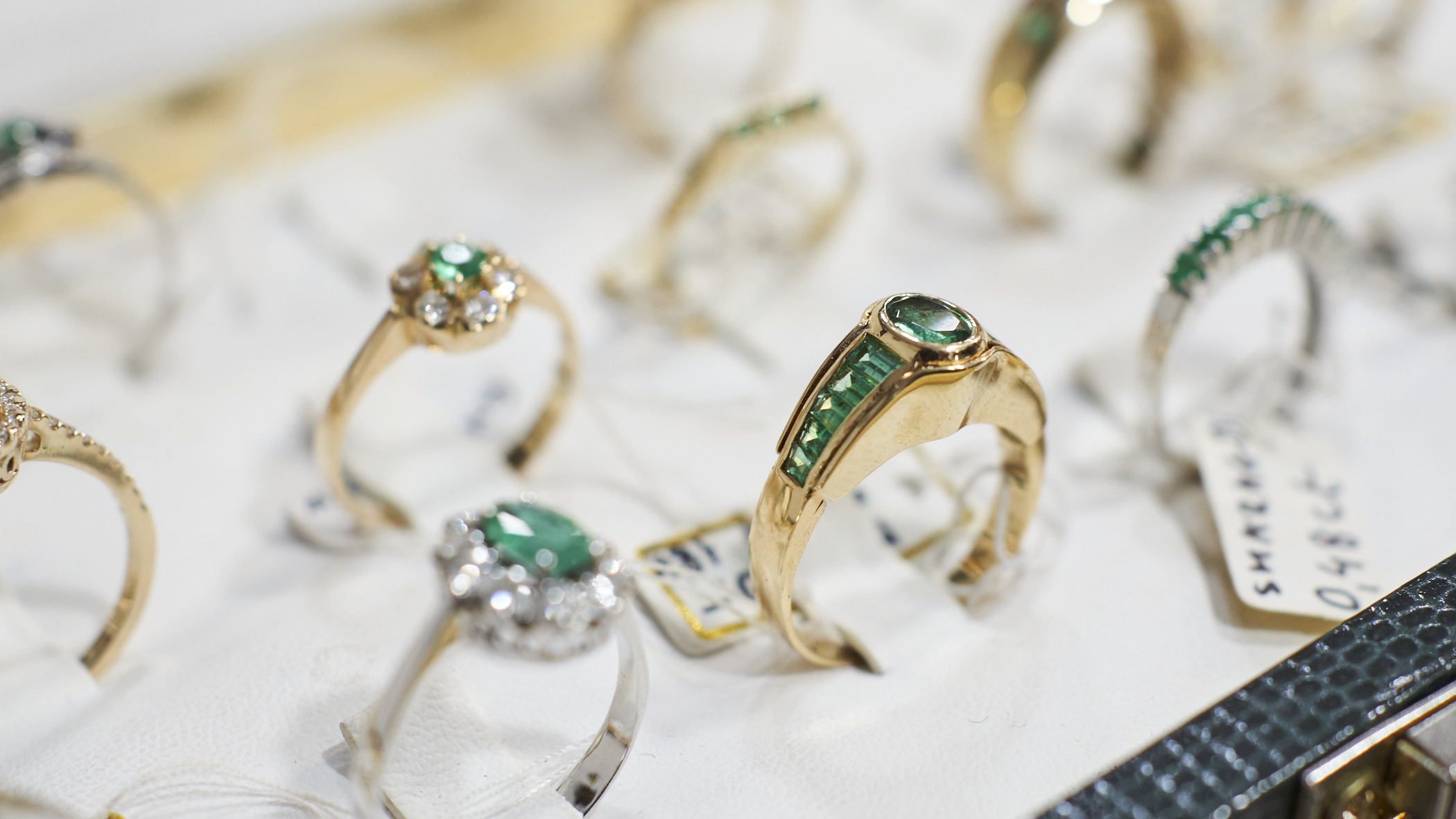 What's especially interesting is that diamonds, sapphires, rubies, emeralds and semi-precious stones also come in blisters. 
That's correct. In that case the stone is packaged inside a specialized container with all its properties listed on the back and a certificate of authenticity included. This is a very lovely gift because it allows the person you are gifting to use the stone to produce a piece of jewelry that they want, exactly the way they imagined it. That way you can be sure that the person will be delighted with the gift and wear their jewelry with gusto. 
In other words, if you gift someone a diamond, you won't make a mistake, but if you gift them a diamond ring there's always a chance that the person won't like it.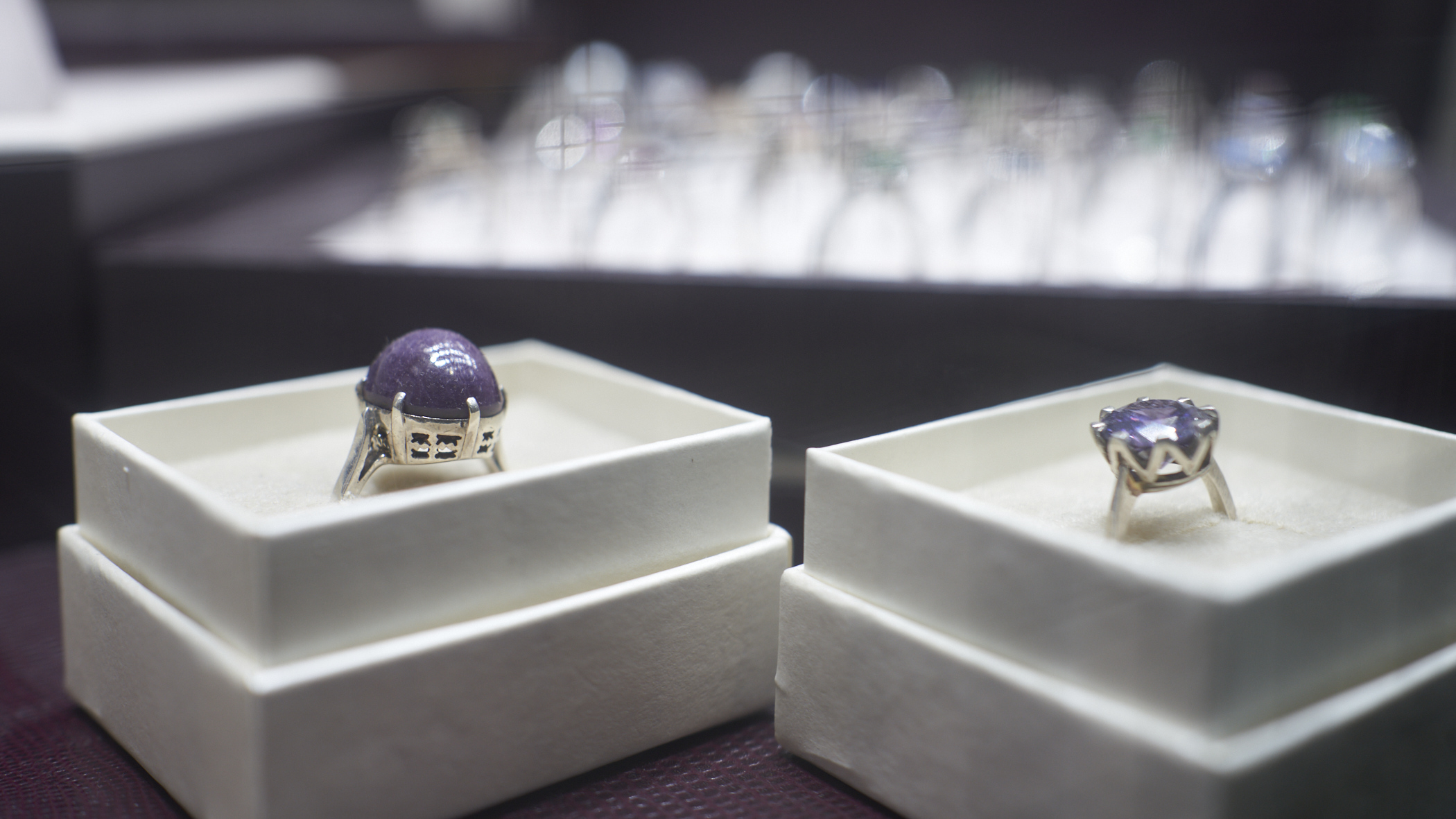 Now your clients can get this type of gift at very affordable prices. 
During the month of november, all brilliants in blisters and all precious and semi-precious stones and the jewelry we make with them are at a significant discount. We believe that this is an excellent opportunity to prepare a New Year's gift for a loved one that they'll genuinely love and remember forever. 
Your wife is a pearl-lining expert. How popular is this kind of jewelry? 
Our women really love wearing pearls - both natural and cultivated. Of course the natural pearls are more expensive and truly exclusive, but you can't say that cultivated ones are any less beautiful. The main reason for the difference in price is the production process because a sea clam can make just one, while freshwater clams that can be over a meter long, can make 50 and even up to 100 pearls. 
Pearls need to be taken care of because they are sensitive. You shouldn't wear them the same way as you do golden jewelry. Women will often take baths in spas in thermal water while wearing pearls. They shouldn't do that because that kind of water can easily damage them and make them lose color and sheen.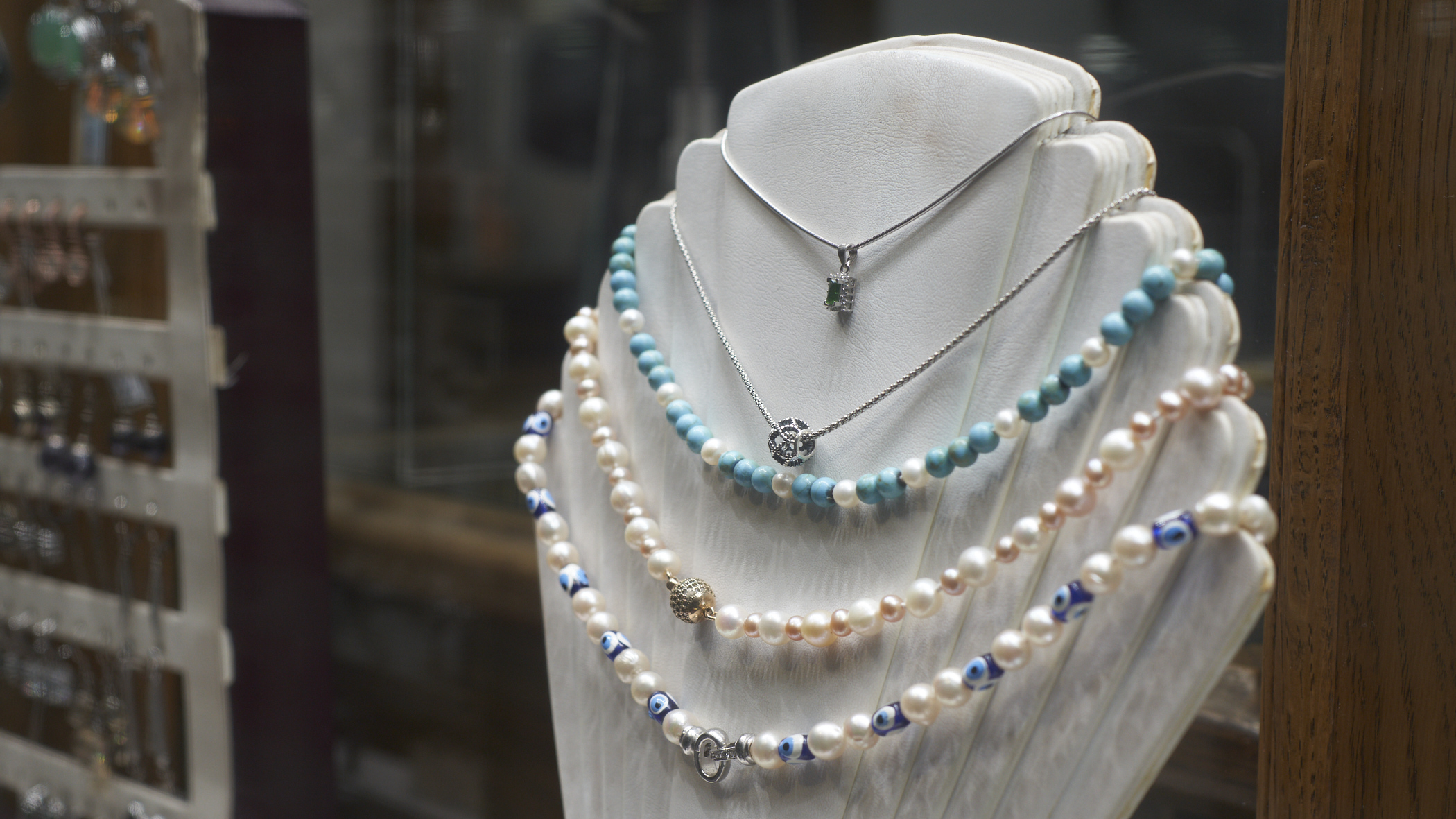 What kind of jewelry is the most difficult to make?
Broaches are very complicated and up until the 60's and the 70's of the previous century they were made as a sort of graduation craft by apprentices. Tiaras and crowns are also very challenging because they have a ton of detail and stones on them and they're large pieces that require a lot of patience and persistence. But they're still satisfying to work on. 
A special treat is making church items. We often get nuns asking us to produce arches to house their relics in.