Beautiful and happy moments and events are usually our most precious memories in all our lives. This is why our goal is to make them perfect and as festive as possible - so you can remember them with a smile forever. Because she wanted to help people celebrate their happiest moments or business successes and make them memorable, Jadranka Nedic has started Happy Balloons. A brand that deals in smiles, balloons and decorations for celebrations. 
Why did you decide to go into the balloon business of all things?
The answer is simple - it's because balloons symbolize happiness, celebration, cheer and everything colorful in life. I am primarily a health worker and helping others is something I love doing. Balloons and decorations for celebrations are just another way to make people happy and smiling, which we all know is the best cure for everything.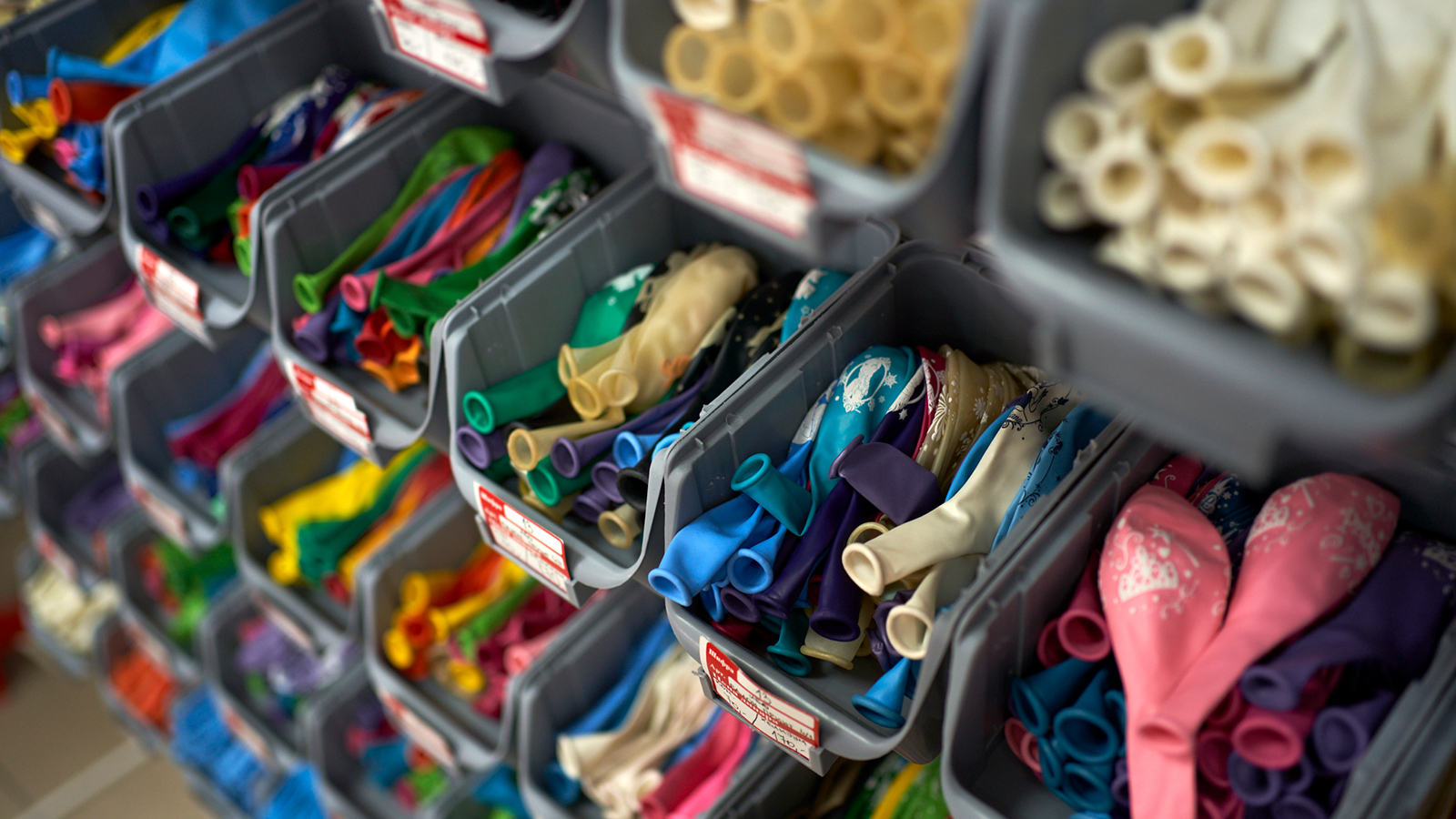 How did "Happy Balloons" start off?
After a lot of deliberation and planning, my husband and I started up Happy Balloons on 27th of January 2017 - during the New Year holidays. We were guided by the idea that everyone enjoys balloons and celebration decorations as much as we do. They always enhance every event and give it that special 'something', that festive, joyous note and a touch of glamour. 
From the very start our employees were three ladies who are with us to this day. They are our incredible support and without their dedication none of this would've taken off. Together, we create a lovely work atmosphere and it's truly a pleasure to be in this business. I'm very thankful to them for that. 
What do you offer your clients?
Everything they might need to enhance their celebrations - whether they are private or corporate. 
In addition to balloons and balloon sculptures we make, we also have a colorful party program. It includes candy cakes for kids or couples, cardboard cakes for celebrations in schools or kindergartens, diaper cakes for celebrating baby showers or birth celebrations, gender reveal balloons - which are very popular right now - decorations for bachelor and bachelorette parties, styrofoam sculptures, names written in flowers or balloons, pinatas, table arrangements, decorative boxes, stuffed toys… 
We also make various balloon sculptures. For example we've made rabbits, soccer players, dinosaurs - all composed of many small balloons. We can make anything and the only limit is the client's imagination.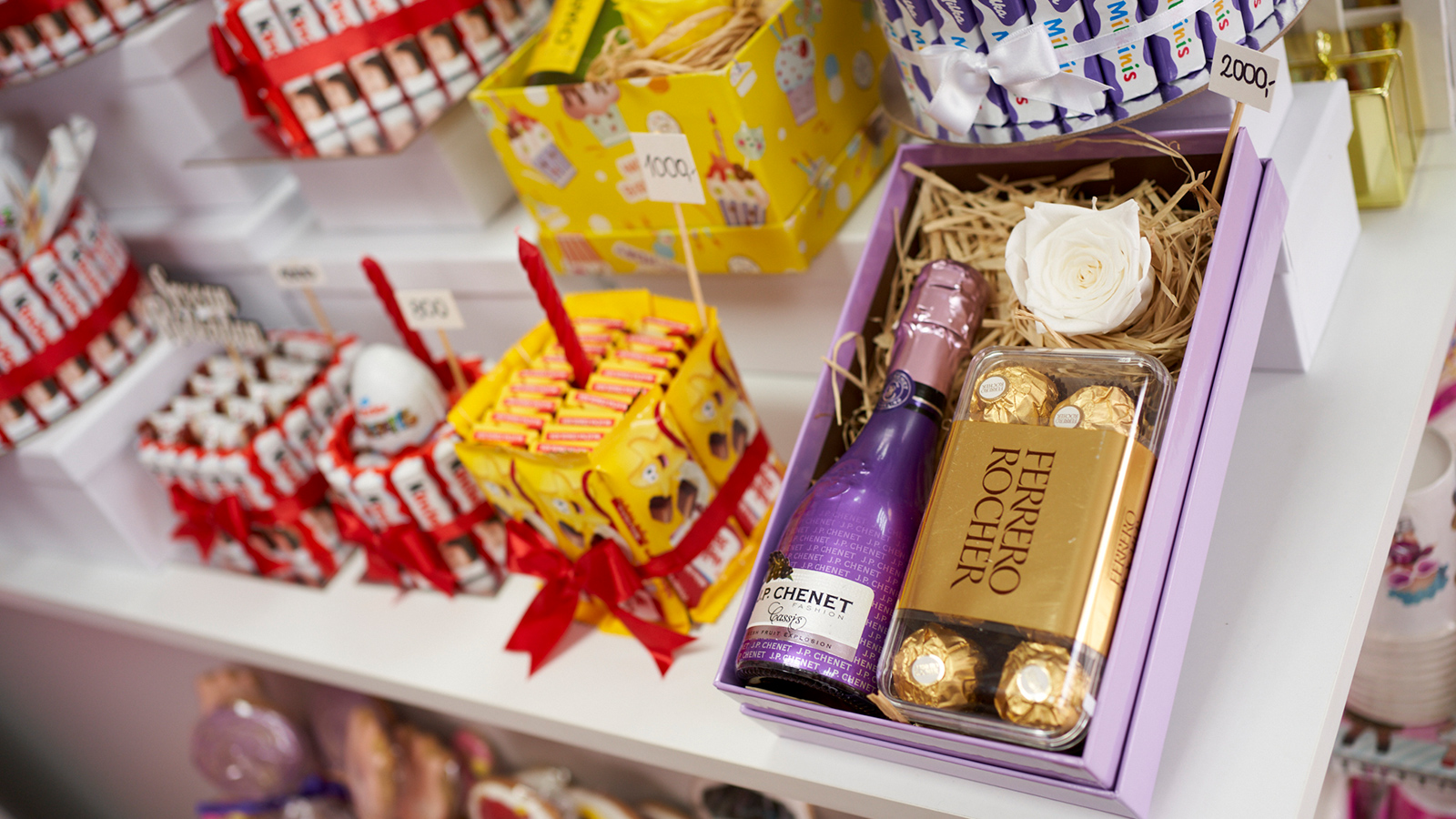 On the other hand, there's your program for companies and businesses.
Of course. We've worked with so many companies, including Alba and Volvo. In addition to grand openings or marking anniversaries, we also help companies celebrate New Year, send off colleagues to retirement or celebrate credit payments. 
We're always happy to meet our clients' needs and wishes and we allow them to completely personalize all decorative arrangements. 
We usually make arches or columns out of balloons in the colors of the corporation logo. We also print their logos on rubber balloons or make foil logos out of difol foil. 
These kinds of arrangements always attract a lot of attention and it's a pleasure to see people taking pictures with them with big smiles on their faces.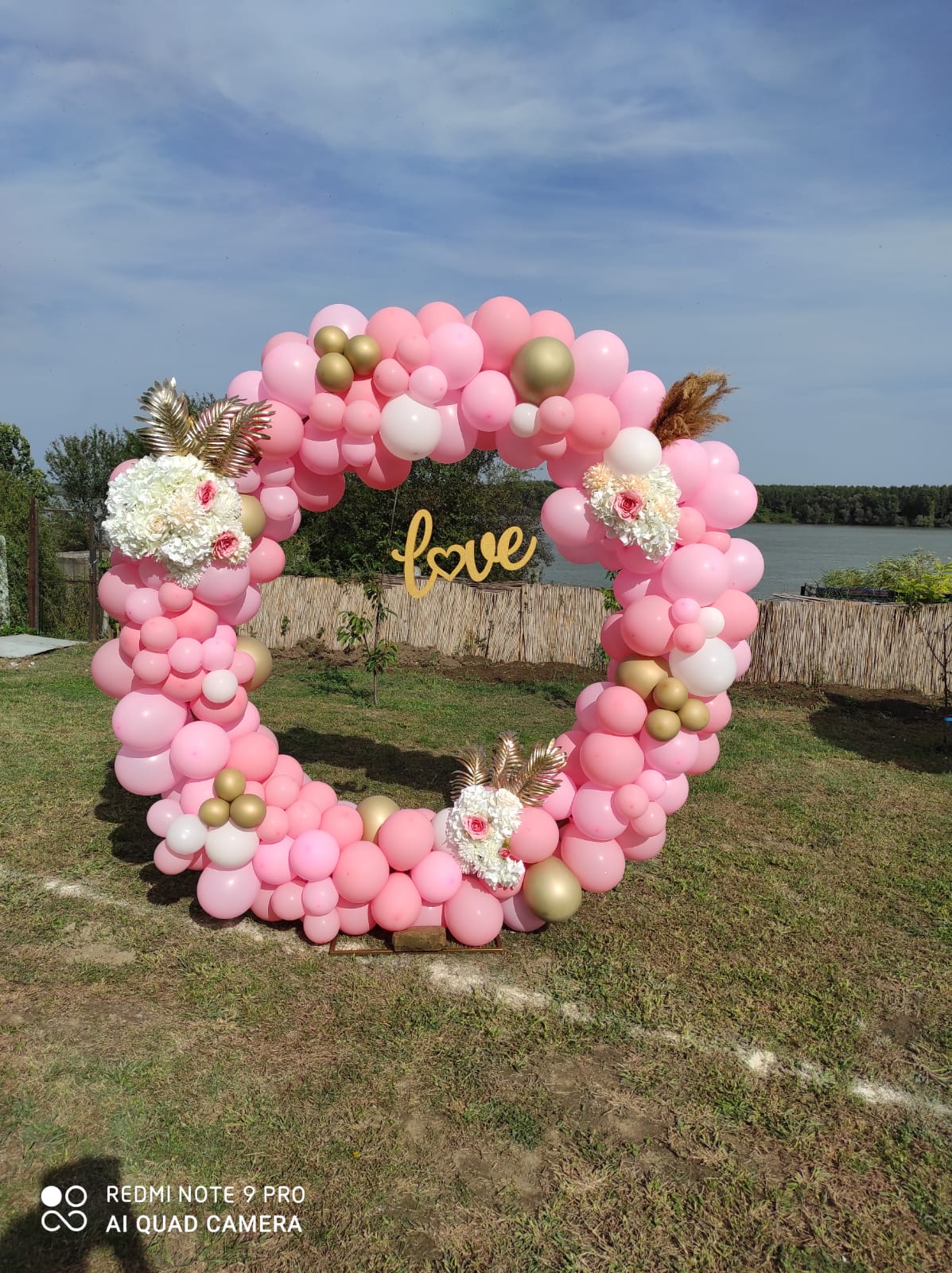 What is the procedure of creating arrangements out of balloons or flowers? 
When it comes to large arrangements like arches or columns made out of balloons, we usually build them on the location of the celebration. Every venue is unique and has different aspects to take into account in order for the design to complement the surroundings and fit in. For example, the columns can be taller or shorter, or they may need to fit into a nook or a corner. 
On the other hand, if the space allows it, we can often make the base at our place in order to speed up the production and then put it all together and add finishing touches at the venue. 
We know that organizing an event can be stressful for the clients because they have to worry about a lot of things. This is why we do their best to make it all easier on them so they can really relax and enjoy themselves at their event. 
What's interesting is that you are in charge of the decorations used by the "Zadruga" reality program and your clients are often celebrities. 
We've been collaborating with "Zadruga" for a long time. We made their decoration for Valentine's Day and Women's Day. And most recently, for the opening of their newest season, we made a 9m arch out of 400 balloons that adorned the entrance. 
In addition, we've made various balloon decoration for singers such as Dejana Eric or Dragica Zlatic, then Ivana Selakov, when she celebrated the birth of her baby. We also were in charge of decorations for the 1st birthday of Diana DiLine's child.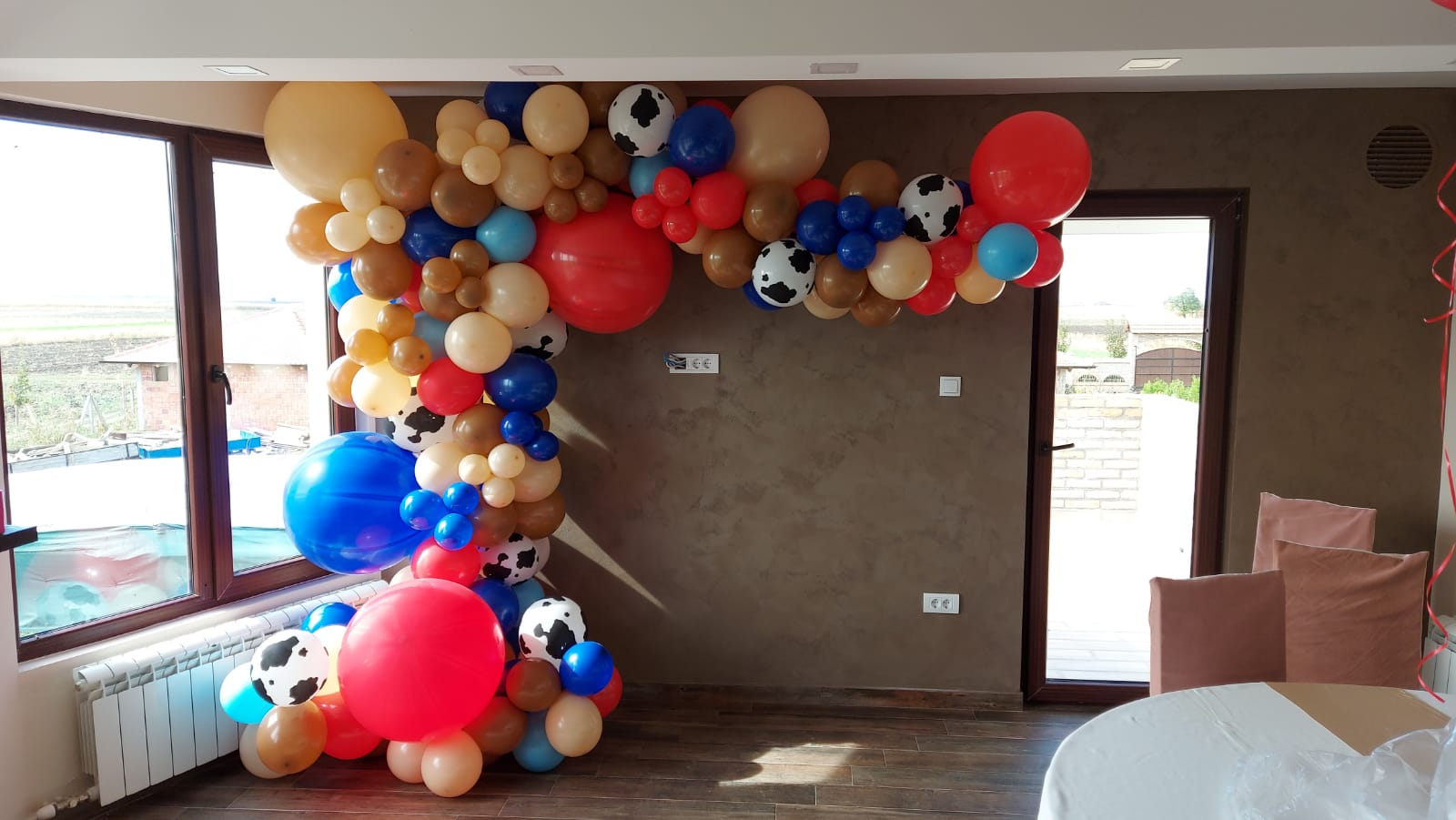 Also worth mentioning is that you work in charity as well. 
That is something very near and dear to our heart and that's why we put in extra efforts to help those who need it. We have joined the Kasper initiative in their mission "See children, gift children" for children suffering from cancer. We also sponsor the kids of our local soccer team and we help raise funds for little Lana Jovanovic who is currently battling spinal muscle atrophy. 
Another interesting event was that time you made a special balloon arrangement for a certain gentleman's 100th birthday. 
An older gentleman from Banovci was about to celebrate his 100th birthday and his family wanted to mark the occasion the best they could. They came to us for help and we designed and set up everything. They say that grandpa was delighted - it was a very emotional moment. 
You also work on great altitudes. 
Oh, yes. We had a few such cases in natality wards - especially now in Corona times when visits aren't allowed. New dads would come to the window and call their wives to look outside, then they'd send up balloons filled with helium so they can catch them.
The biggest height we 'worked' on was in Vozdovac, when a young man decided to propose to his fiance in a big way. We attached the ring to a bunch of balloons and then sent them 15m up to her window. She was shocked when she saw it and of course she said yes.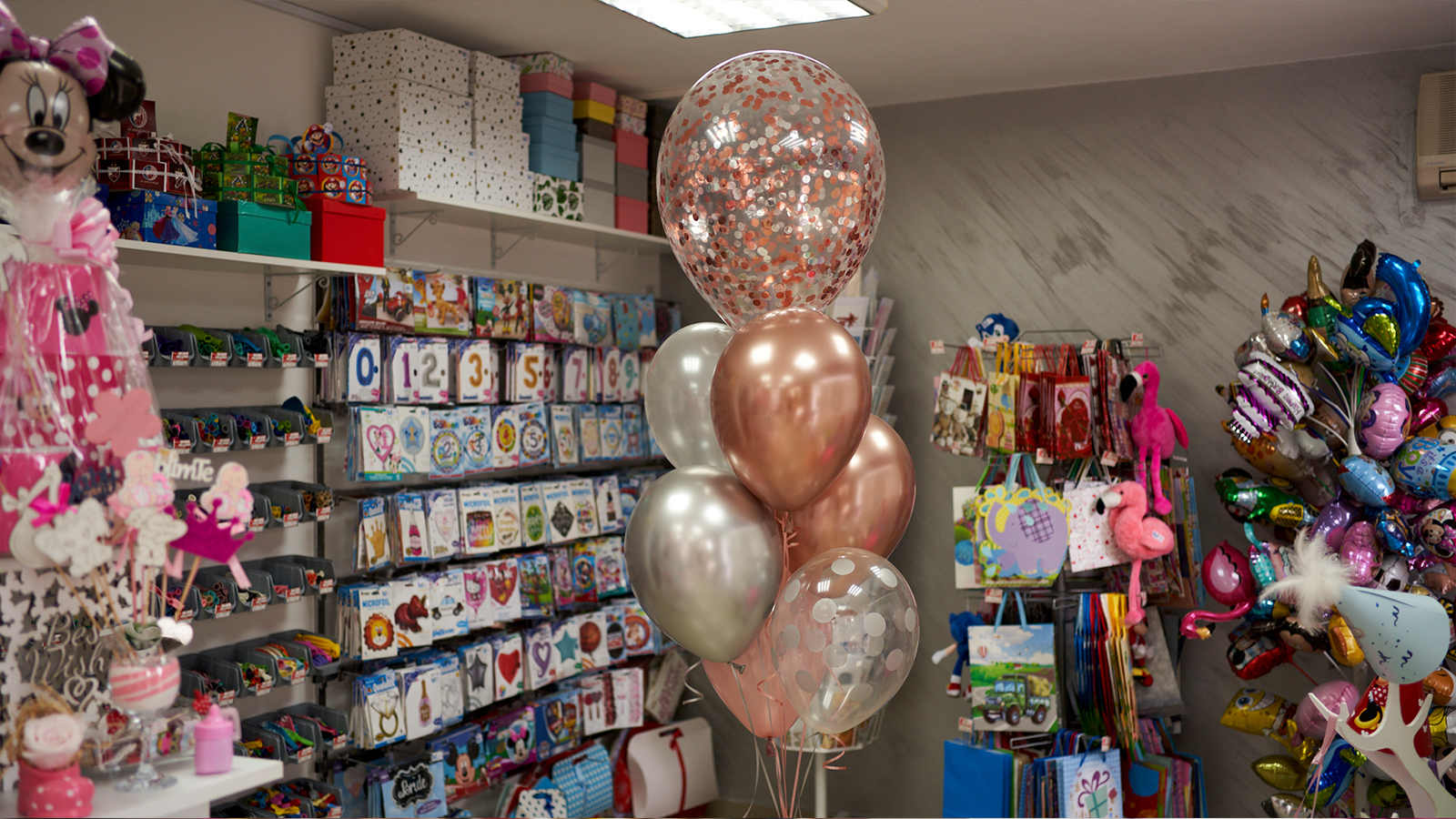 What are your plans for the future?
Our clients always return to us after they experience our services once and we get new ones usually through word of mouth or when someone who attended a celebration really liked our decorations. This means our business has grown at a nice and natural pace and in order to maintain our quality and offer our clients even more, we have decided to open a Happy gift shop here in Batajnica, focusing on confectioneries and "slava" celebrations. 
We of course continue to make our clients' wishes come true, because their smiles are our greatest reward.