When you work up an appetite and get a craving for some barbecue, the first thing you think about must be Walter - the brand that became synonymous with Sarajevo "cevaps" in Belgrade. Today, Walter restaurants can be found in 14 locations across three cities - Belgrade, Novi Sad and Zrenjanin and the man behind it all is Momir Paunic. A hospitalier with an immense amount of experience, he is guided by the rule that quality must always come first.
Walter is a hospitality brand that has become well known and beloved among all lovers of great food. But this success didn't happen overnight. How did it all begin? 
Before the war in 1992, I was runnin two restaurants in Sarajevo. It was a very turbulent time and you could only survive in the business through great effort. That's why when I came to Belgrade because of the war, the only thing I knew for sure was that I didn't want to run a restaurant again.
And so up until year 2005, I wasn't even thinking in that direction, but rather worked in other lines of business. However that year I got the idea that I could start up a business in the hospitality domain after all, but it absolutely couldn't be a restaurant. Seeing how I am a Sarajevo native above all, it was only logical to go with cevaps. That's how, with the help of my family, I started the first tiny Walter cevap stand in Zeleznik in 2005. We only had a few tables. 
The name of course was inspired by Bata Zivojinovic and the movie "Valter defends Sarajevo", which went perfectly with the whole story.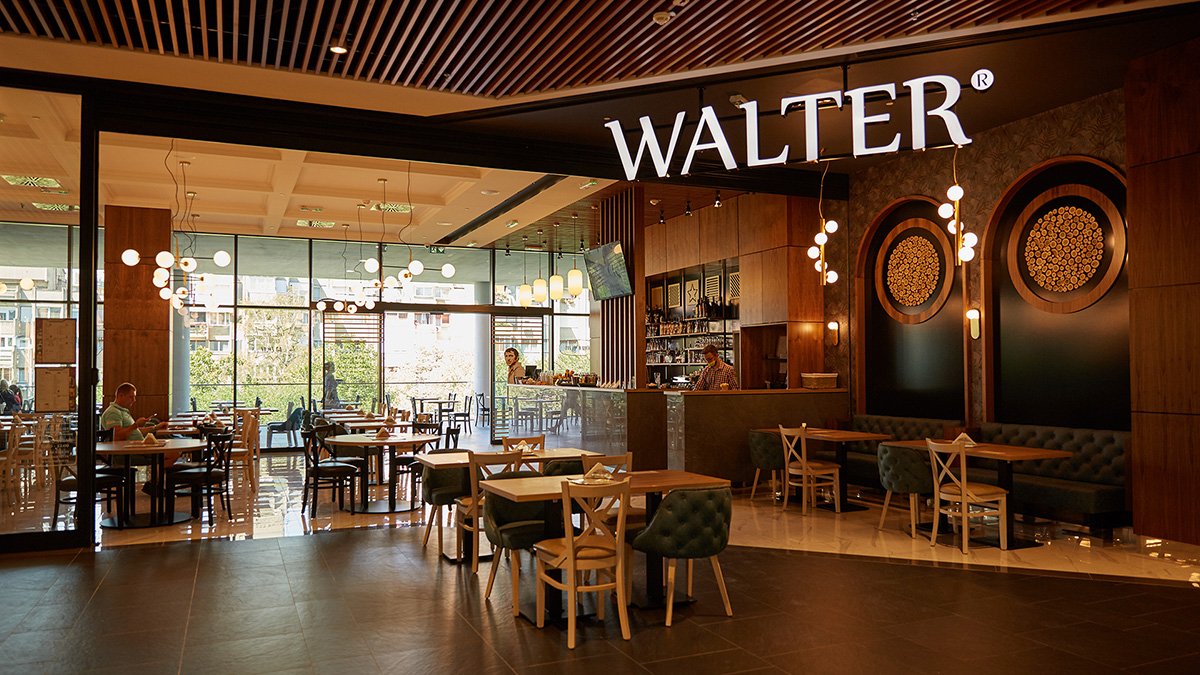 Every beginning is hard - was it like that in your case too?
We started it all very small. I knew I was trying to offer to the market a product that was fairly unusual compared to everything else we had in Belgrade back then, so we wouldn't have a ton of competition to deal with. I was even thinking that down the line I could open up a few more stands in Belgrade in case one wasn't enough.  
However our cevap stand quickly started getting more than enough business, so we settled for just one at the time. 
Still, that was only a temporary decision.
After five years of work, we kind of coyly opened up a new establishment in Strahinjica Bana street, though many people had told me that this type of business wouldn't do well in that location. Still, we got very lucky and soon this new establishment surpassed all expectations. 
Things were advancing really well over the course of the following several years. It was then that I realized that Walter cevaps could really turn into a successful and stable brand, which is why we copyright protected the name in the hospitality domain. First in Serbia and then in the entire Ex-Yu region.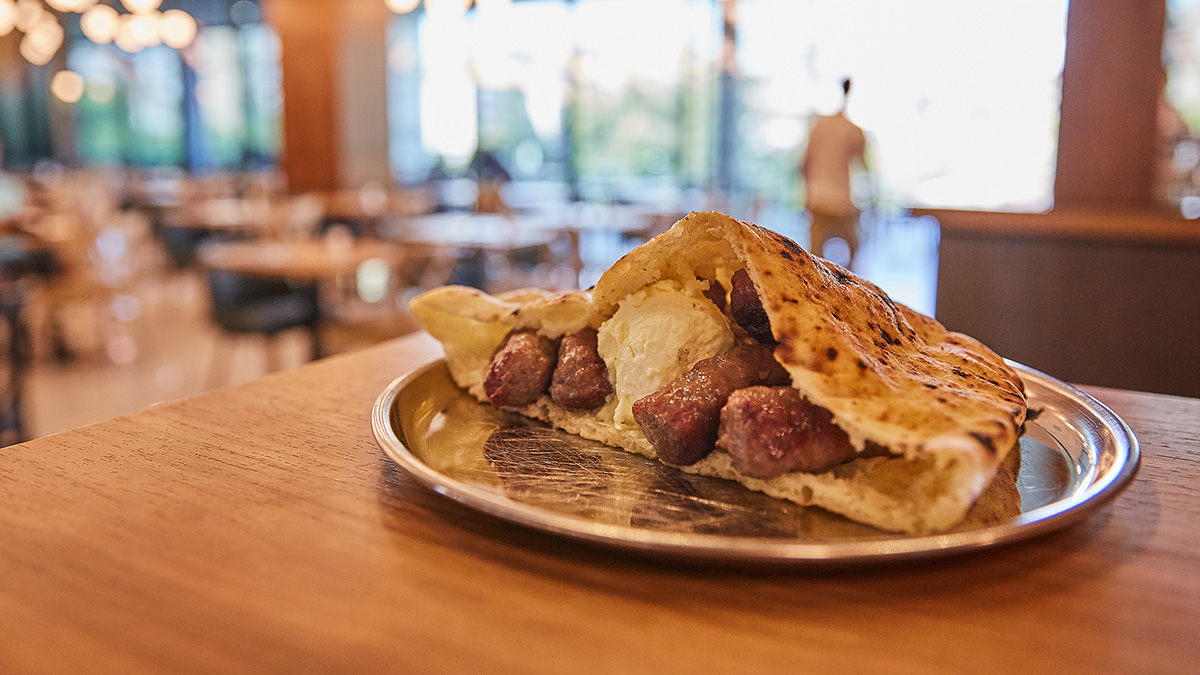 Still, it was when we started the restaurant in the TC Usce that we began to think about restaurants in a whole new light. We thought long and hard before we took that step because we didn't know how that story would shake out. Luckily, we made the right choice. After that we opened Walter restaurants in several other trade centers and we intend to continue. We also managed to break out of Belgrade, so we have two restaurants in Novi Sad and one in Zrenjanin.
We are planning to open two more restaurants in Belgrade by the end of this year and we have also renovated our very first establishment where it all began. 
Seeing how Walter is a family business, a lot of help and support comes from your own children.
This has been a family tale from the very start and all members of the family work on it together.
For example, all the architectural solutions and furnishing for the establishment are thanks to my son Mladen Paunic, who is an architect. He designed every restaurant to be special and recognizable in its own way, while retaining our specific charm and feel which connects all our establishments. 
On the other hand we now have a total of 300 employees and just as we began to need a serious legal representative my daughter graduated from Law school and will be providing us support in that part of the business.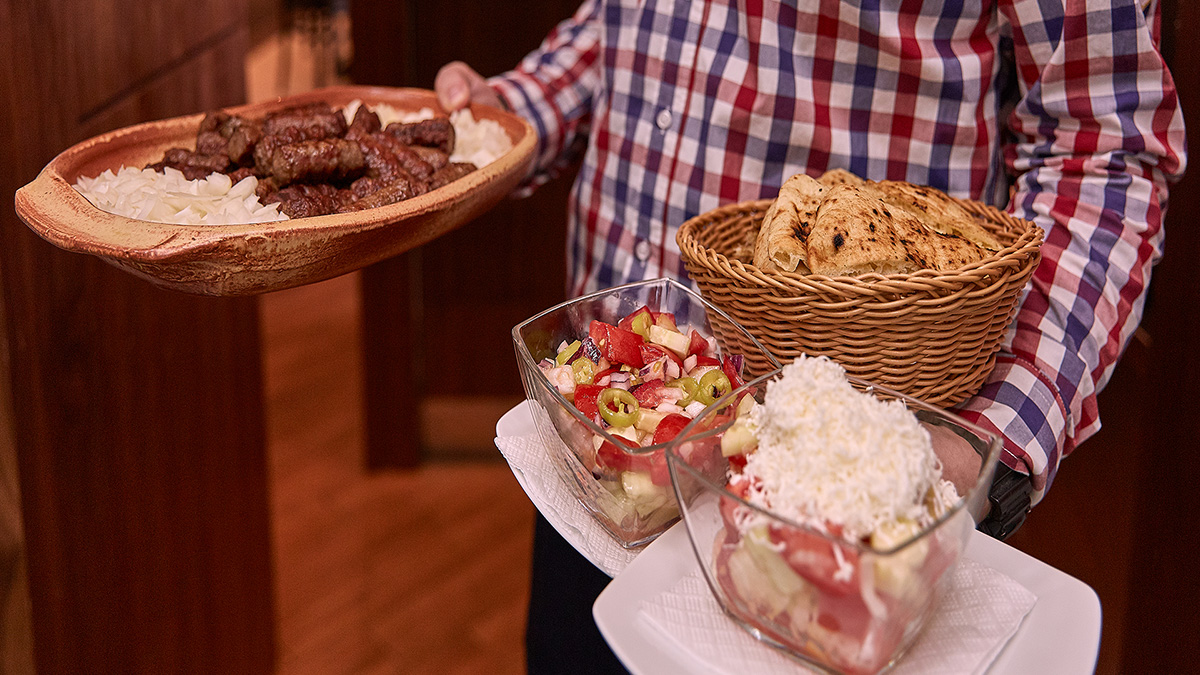 What is the secret of Walter's success?
As Walter grew, so did all of us. In time the standards went up and we always did our best to stay a cevap stand at heart, rather than to turn into an industry. In fact, I think we managed to pull of an excellent blend and balance between a cevap stand and restaurant, which our guests seem to like and is helping us stand out in the market. 
We could've possibly grown even faster, but we always felt it was better to let things naturally take their own course.
In addition to that, we adhere to one simple principle in our work, which is that quality always and at all times has to come first. We do not compromise with that. 
Speaking of quality, an interesting fact is that in each of your 14 establishments the guests get the same high levels of quality and the food even tastes equally as good. That must be difficult to achieve.
From the very start we've done our utmost to make just a high quality Sarajevo-style cevap. It is, after all, the king of cevaps. Other than meat and salt, there are no other spices or additions that would enhance the flavor. The only added ingredient is sheer quality. 
Of course it isn't easy to ensure that you get the same level of quality and the same method of grilling across 14 establishments. We have set certain standards and developed a system and now we only compete with ourselves.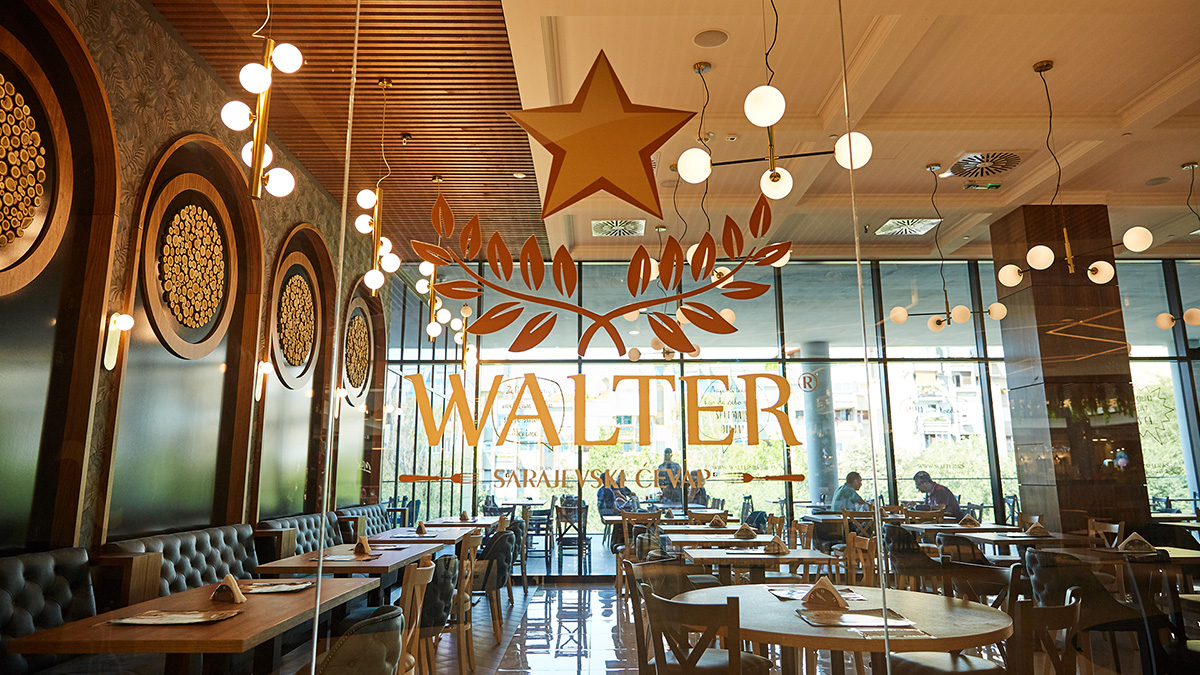 Naturally it goes without saying that in any business that involves such a huge number of customers mistakes can happen. Though it happens very rarely - barely enough to be a statistic - we take each of them to heart and do our best to correct it and make sure it never happens again. We communicate with our guests every single day and immediately reply to any of their messages or questions.
On the other hand, two years ago we have made a serious step forward in our business and started up a production plant in Rakovica. This is where we carry our our meat, pastry and somun bread production. It is from this center that all the products are then distributed to all of our establishments - every single day, several times a day. 
We also opened a restaurant there, even though it's an industrial zone. At first we did it just for the image and our expectations for it weren't that high, but this restaurant turned out amazingly as well. Initially we had 16 hour working hours but today it works 23hrs a day like all our other restaurants, which tells us we've built a strong brand indeed.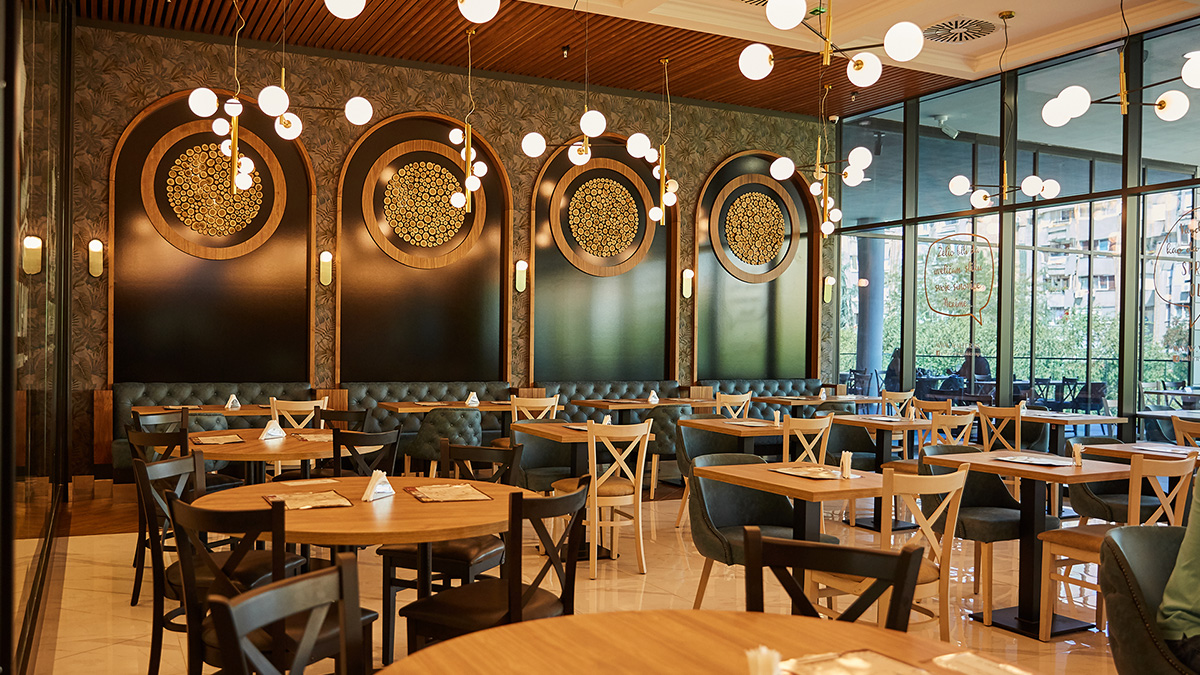 What is Walter planning for the future?
When we were starting off, we didn't even know things such as that the cattle's breed or gender or how it was raised affected the final product. In order to improve the quality of our product, we intend to start a cattle farm which would allow us to have a fully rounded process from start to finish and will be able to maintain the highest quality levels at every stage and moment. 
Also, starting next year we are considering an expansion to other bigger towns in Serbia, after which we'll see where we want to go. I'd be very happy if we could open a Walter establishment in Sarajevo, try our luck there as well.