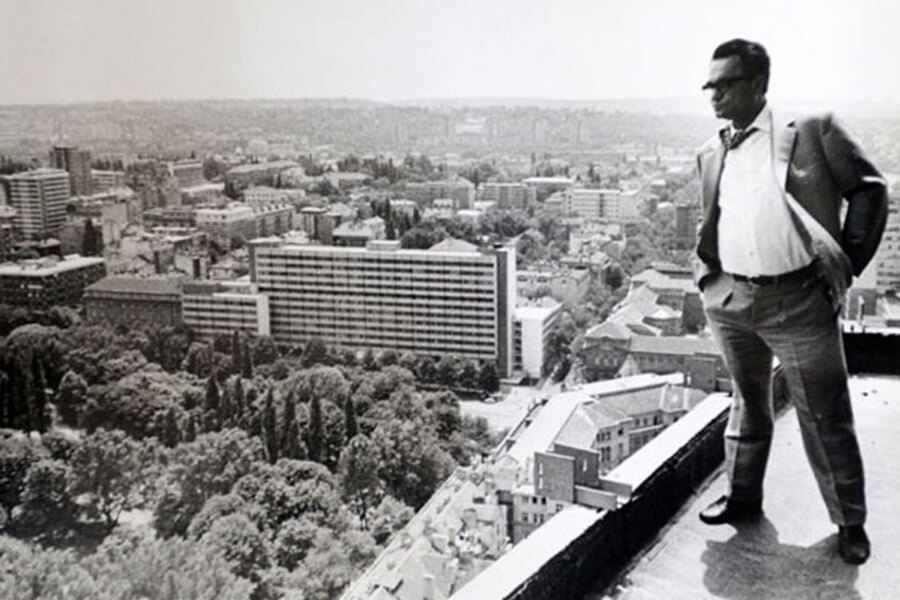 Photo: Yutube Screenshot
Branko Pesic: the mayor who indebted Belgrade
Gazela, the Mostar loop, Terazije tunnel – these are only some of many famous symbols of Belgrade. But do we know when they originated? Not many people know that this happened in the days of the legendary mayor Branko Pesic. This period is known as the 'golden age' of our capitol and the time when Belgrade became a real metropolis in every sense of the word. No mayor who ever came after was that beloved nor left such a deep impact.
Branko Pesic was born on 1st October 1922. After graduating from high school in Zemun, he went to Law School in Belgrade University. However, after the war in April and the occupation of the Kingdom of Yugoslavia, he abandoned his studies to fight in the liberation war. At first he worked in organizing sabotage and diversions in his native Zemun, but then he joined the Partisans and fought in Bosnia as a political commissioner of the battalion and the command. As part of the 12th Vojvodina corpus, he participated in fights for liberation of Belgrade and Zemun in October 1944. After the war, Branko graduated from higher Politics School and performed a variety of state political duties. He was the bearer of "Partizanska spomenica" in 1941 and many other Yugoslavian honors, including the Medal of socialist work hero. Between 1964 and 1974 he became the president of Belgrade's city council.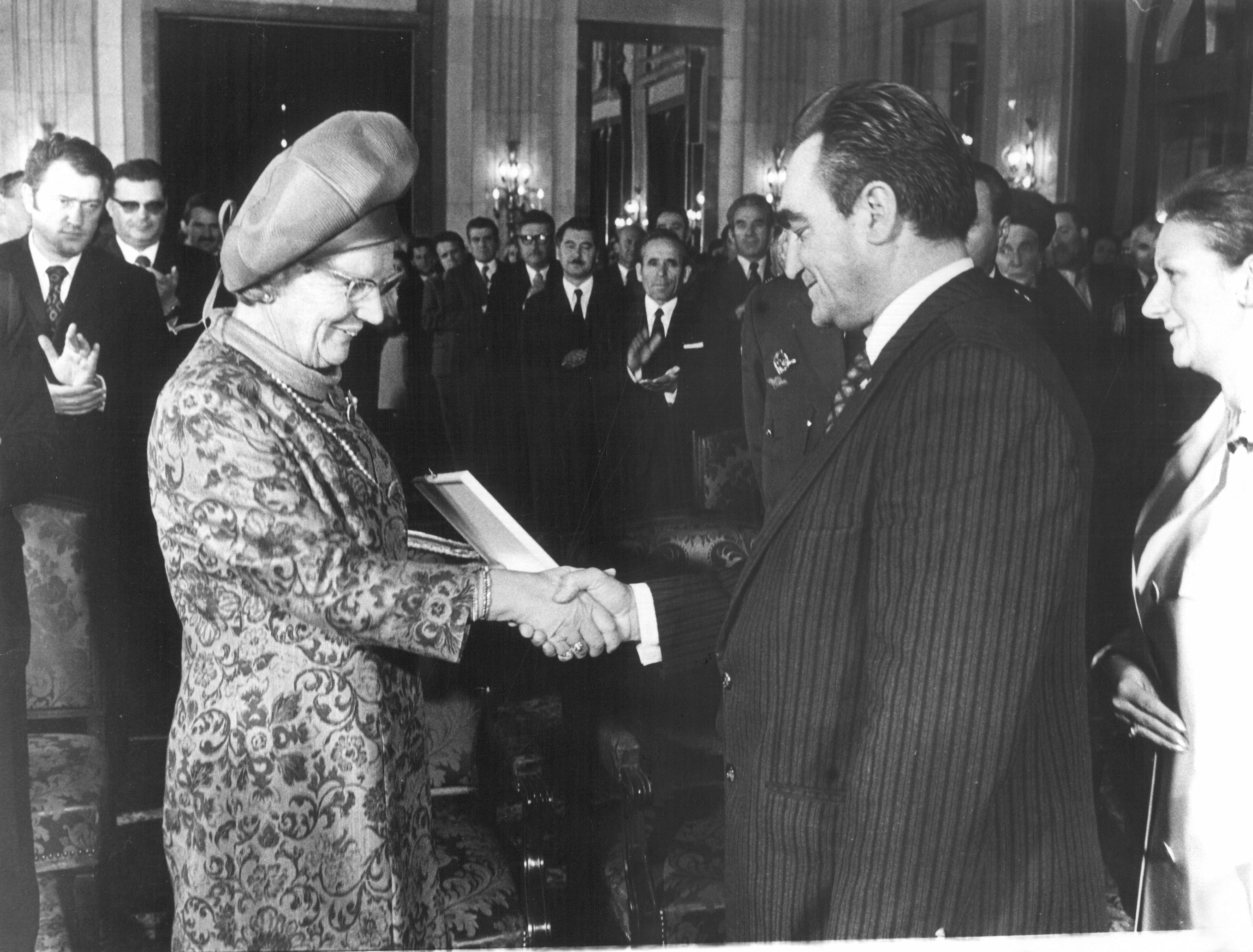 Visionary with a good grip on reality
It seems that this great man had a vision of Belgrade in the future and that he took no heed of obstacles and protests from certain people. Back then there were opinions that the bridge with six lanes in both directions which we find 'too small' today was a thoughtless, unnecessary investment financed by the citizens and that there aren't that many cars in Belgrade. His determination to build a bridge despite loud resistance led to lex specialis suggested by Branko Pesic which allowed them to finance the works using Federation funds. He took no heed of ill-meaning remarks, guided by the words of Ivo Andric: "Bridges are more than mere constructions of wood, stone and iron that overpass a river. They belong to everyone and treat them all equally. They are useful, built with purpose and meaning, always in a place where most human needs intersect. They are more durable than other constructions and serve nothing that is secret and evil."
In addition to building the bridge, Branko Pesic is also known as the mayor who brought order to the city. He was personally responsible for constructing various projects such as the Mostar loop, Terazije tunnel and others. Ada Ciganlija became a real swimming area and the halls "Pionir", SRC, 25th May, Pinki and Olymp were constructed, as well as the Museum of modern art. By the end of his second term, the palace "Beogradjanka" was completed and construction had began on the eastern gate of Belgrade. During his term, many ideas were born that are still talked about today – lowering the city to the rivers, Belgrade on Sava, plans for a railway loop and a subway system.
Still what's even more important than the fact that Branko Pesic was a man who in the days of socialism spent so many years serving as mayor of Belgrade, he enjoyed the respect and trust of Belgraders. He genuinely believed in communism and didn't allow the power to change him. His contemporaries said that he worked tirelessly and was known to call directors or employees in the middle of the night if he happened to pass through an area where the lights were broken or the power was down.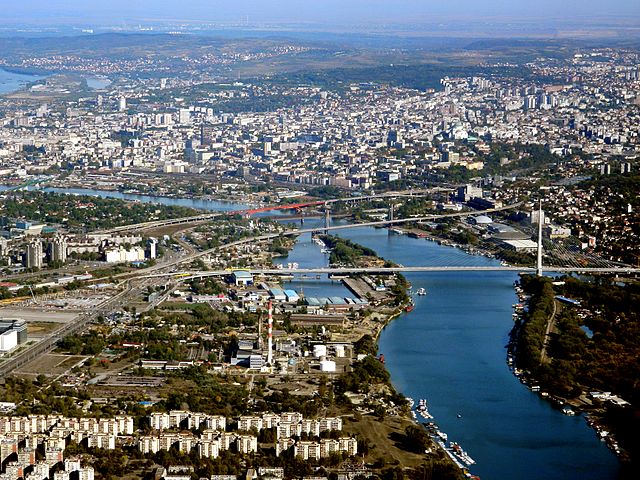 A mayor who remembered his citizens' names?
Pesic behaved like any other state official. He lived modestly, in a single-story home that he inherited and he was respected by the public because of his desire to help the citizens. He left behind many anecdotes that are still told around Belgrade. Though he didn't drink often, he liked to visit taverns. He loved music and bands, snooker, raub, preference. He visited both elite restaurants and regular taverns. It is well known that after the first news regarding the explosion in the theatre "20 Oktobar" he left the formal reception he was attending, rushed to Balkanska street and assisted the injured people. There's also a story that he was among the first to help firefighters with the fire in Politika building. His fellow citizens were fascinated also that he seemed to remember everyone's names. He never made promises he couldn't keep. He didn't have a work car or a chauffeur. He drove his own car to work and was known to give rides to his fellow citizens. Belgraders were comfortable with calling him on his home number or knocking at his door.
It was this fact, that Branko Pesic was a man of the people, friendly with everyone and willing to help, that made him the most popular and beloved mayor of all times. Elderly Belgraders will say that Pesic was as popular as Tito in Belgrade. He died in his birthplace Zemun on February 4th 1986. Everything he's done for Belgrade proudly lives on today.