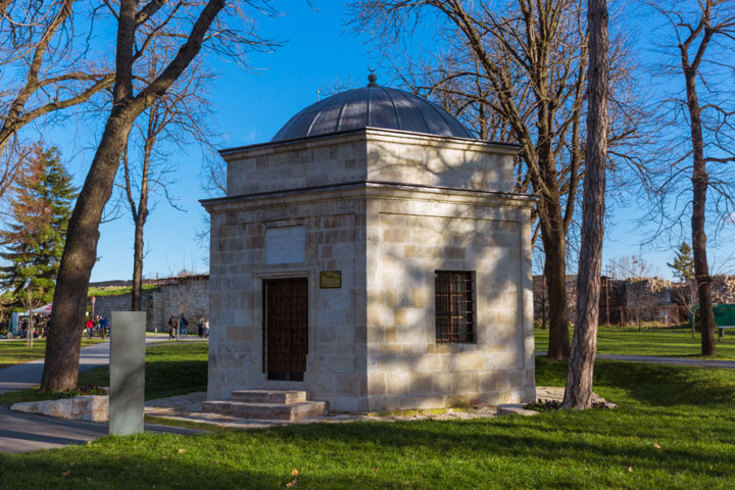 Photo: Pavle Kaplanec
The "Damad Ali-pasha's turbe" in the upper town Belgrade fort is one of the rare remaining Turkish buildings in Belgrade.
It was constructed in 1784 above the gravesite of Izet Mehmed-pasha who died here as a commander of Belgrade. The building was significantly damaged in the First Serbian Uprising and renovated in 1819 by Marashli Ali-pasha, who dedicated it to the memory of Daman Ali-pasha. Later on, two 'muhafis' (commanders) of Belgrade fort were also buried there: Selim-pasha (1847) and Hasan-pasha (1850).