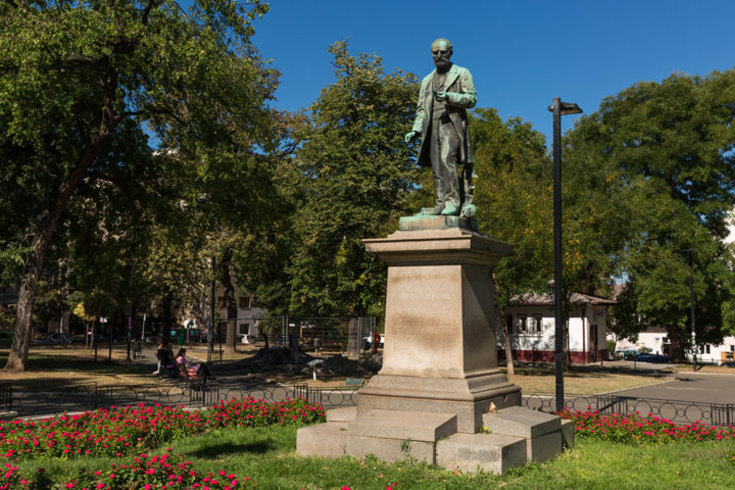 Photo: Pavle Kaplanec
The statue of Josif Pancic located in the Student park is the work of sculptor Djordje Jovanovic. It was the first public monument made by this artist as well as one of the first monuments in Belgrade in general.
Pancic was presented stepping out, with a magnifying glass and twig in his hand, with books by his feet and a branch of "Panciceva" tree that he discovered next to him. The sculpture was made in 1891, when it was displayed in the Fall salon in Paris. After that the state took a long time to pay the artist's fee and casting expenses, justifying themselves by saying that the statue doesn't have artistic value. The funding was gathered mostly by voluntary contributions and the monument was uncovered in 1897.