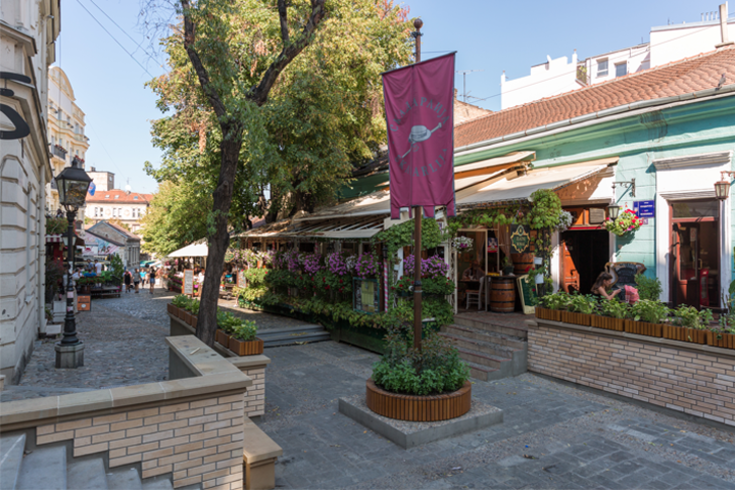 Photo: Pavle Kaplanec
Around the middle of the 19th century Skadarlija was famous under the name Sican-mala, a Romani mahala with a total of 14 houses. It was a neglected, ruined, winding street down which ran the Bibia's stream whose spring was near the building of Politika. The stream got its name after the Romani god of salvation Bibia and it still exists today, though it's re-routed to the sewage system. The street itself was closely linked to the aquaduct. Water used to course there as long as today's Despot Stefan street. The biggest arch was named after Skadar which is where Skadarlija got its name in 1872.
More on Skadarlija, the famous "bohemian quarter" here.