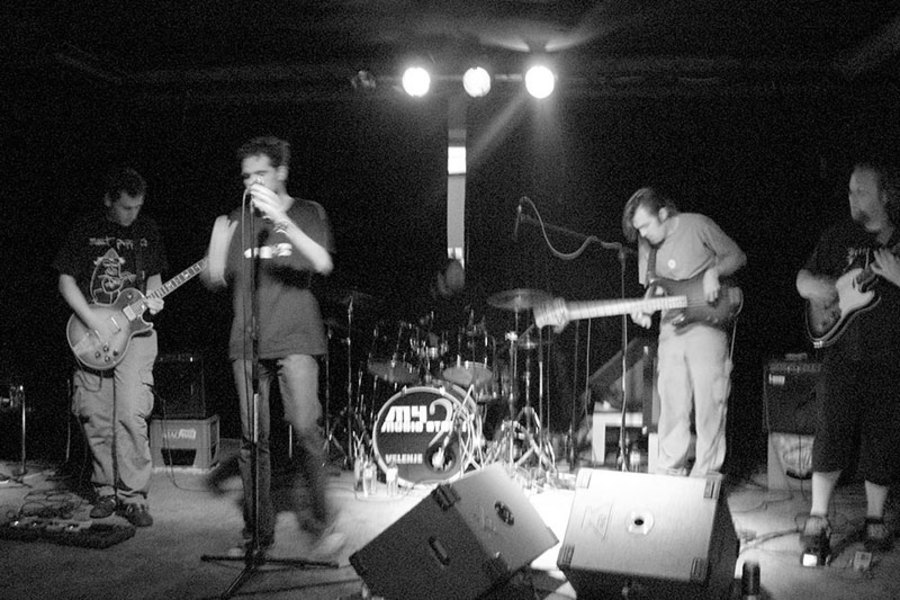 Photo: Dusan Jager
The un-interrupted reality of Kanda, Koja and Nebojsa
Over the course of their 26 year long career, the cult Belgrade rock band "Kandza, Kodza i Nebojsa" passed through various phases, but they never lacked faith, hope, love and attitude. As they sang in the number of the same name, they would always "sort out and keep going" – creating a never before seen musical fusion.
KKN was founded in 1991 in pre-war Belgrade, but began more serious work only after 1993 when the lead singer Oliver Nektarijevic returned from America. In addition to Oliver, the original lineup driven by curiosity and passion also included Rastko Luplovic on the guitar and Vladislav Rac on the bass as well as Stevan Dimitrijevic on the drums. A little while later they were joined by Marko Petronijevic on the trumpet.
As their entire opus later, the name of the band was chosen spontaneously – Kanda (I guess) and kodza (a lot) were taken from old Dostoyevsky translation while Nebojsa is the name of a kid who lived on the block of their lead guitarist Rastko Lupulovic. After their first album "Guarda Toma!" which came out in 1996, Rastko left the band and went to the Decani Monastery where he became a monk. He was replaced by Ivan Topisirovic.
Two years of successful experimenting with reggae have led to the publishing of their second album "Igracka placka" in 1998. Unlike their first album "Igracka placka" is a full studio album which the critics often list as the best rock album of the ninties. The album is full of mostly politically-driven texts which, in addition to a painful analysis of reality also offered at least a partial optimistic view of the world, like in the song "Proci ce i njihovo" (Theirs too will end). The social engagement of KKN continued to oppose the imposed limitation of freedom of expression and to promote an anti-war attitude. Together with Darkwood Dub, Eyesburn and Atheist Rap, KKN joined "Otpor" and over the course of 1999 performed throughout Serbia as part of the "Silence won't do" tour, organized by B92.
Soon, however, Stevan Dimitrijevic leaves the band and Vladan Rajovic replaces him, staying for their next album published in 2000, "Become". This album was sung completely in English, apart from the song "Izlazim" (I'm out) from the movie "Munje". It is characterized by using new instruments for the band – piano, violins, and trombones. Become kept the social attitude of the band but expressed it in a more subtle way.
Much to the dismay of their many fans, in May 2001 KKN retreats from the scene after holding a farewell concert in the SKC garden.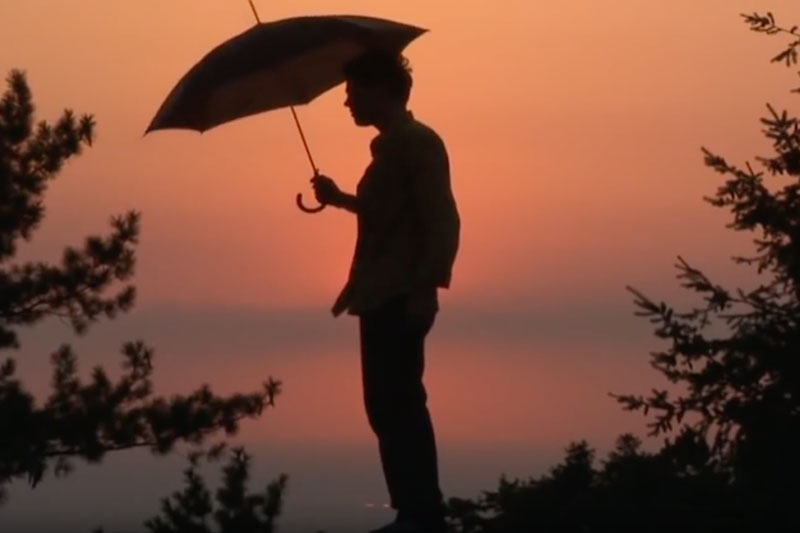 Photo: Youtube screenshot
After four years of inactivity, KKN gathered once more in a different composition. Although only Oliver Nektarijevic and Vladan Rajovic remain of the old ensemble, the sentiment remains. Nikola Novakovic and Nenad Pejovic have come in as guitar players while Branislav Dragovic plays the bass. In that same year, 2005, the new ensemble publishes their most mature album yet "Prekidi stvarnosti" (Interruptions of reality). This album was by far the greatest fusion of musical directions to date and is difficult to classify within a genre. It combines the sounds of reggae, jazz and rock with some hints of metal music. It also combines Serbian and English. "Prekidi stvarnosti" were a creative venture of the band, full of freshness in expression.
KKN continues its intensive concert and studio work and in 2008 publishes their fifth album – "Deveti zivot" (Ninth life) and three years later their sixth "Manifest". Before publishing their next album, the band recorded a song in 2013 which they sang in every concert held in the previous year "Sve je stalo" (in r'n'r); the song which represent the greatest expression of the band's ideological views, there from their beginning days. Finally in 2014 they published their last album – "Volja za noc", whose name was inspired by Nietzsche's manuscript from the favorite library "Word and thought".   
In March 2017, they published their first concert album "Uzivo" (Live). The album contains footage from some of their 500 performances – the ones from concerts held throughout the previous two years. The KKN concerts which were recorded for the album "Uzivo" still remain, a quarter of a century later, full of passion and energy. The band still – supposedly thanks to their curious nature – remains different and fresh with every new performance. Also, for around a quarter of a century, the KKN lyrics are an appeal to everyone to be dedicated to love and spreading positive energy, but also to observe the world around us in an impassionate and critical way.