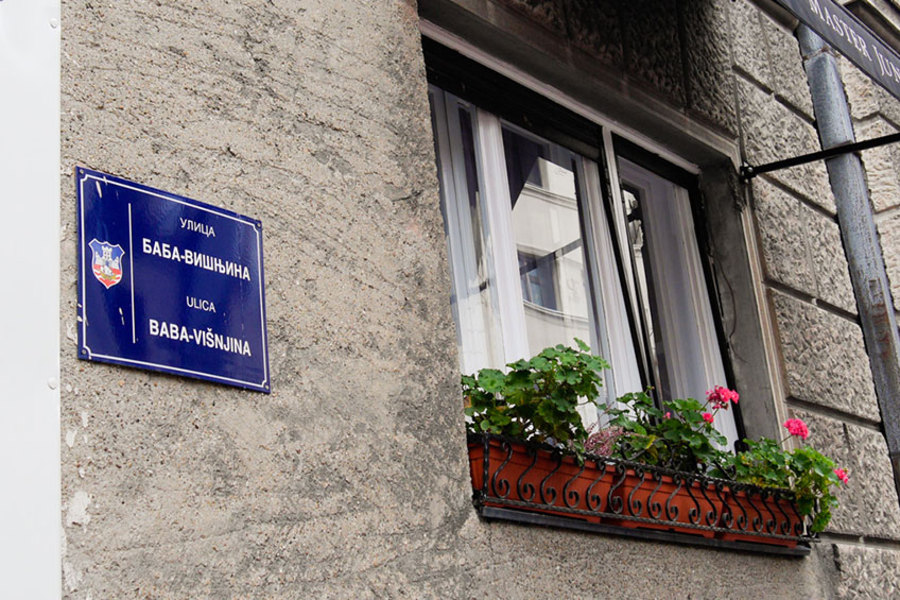 Photo: 011Info
Who was "baba Visnja"?
An embarrassing confession: I once imagined – as did many people I talked to – that in Vracar, decades ago, there used to live a lovely little granny who selflessly gave children cherry pastries, milk to cats and warm life lessons to passersby, simple but enlightening the way only wise old grannies can. Then she died and the people living in her street – the one connecting Krunska and Makenzijeva streets – decided to honor her by petitioning the city to name the street after her.
All of this is fiction, of course. It turns out that the street of Vracar called "Baba Visnjina" (Granny Cherry's street) got its name on 1st of January 1900 after the woman who gave birth to the first son a very powerful ruling family in the history of Serbia.
Visnja Urosevic was born in Donja Trepca, in the 2nd half of the XVIII century. Not much is known about her life and, as it happens in our history, we can only draw conclusions on her life from where she is mentioned alongside the men in her life. Her first husband was Obren Martinovic with whom Visnja had three children: Stana, Jakov and Milan. In that time, the custom was that children adopt their father's first name as their last name. As you might guess, this was the start of Obrenovic family. Their father sadly soon died and Visnja, who was still young, remarried to a man named Teodor Mihajlovic. This marriage also resulted in three children, Milos, Jovan and Jevrem. Brothers Teodorovic (or just Milos according to other accounts) will be very close to their half-brothers and later even adopt their surname. This is hw the recognizable name was coined – the eldest of the three was called Milos Teodorovic Obrenovic and went on to become a duke and then ruler of Serbia.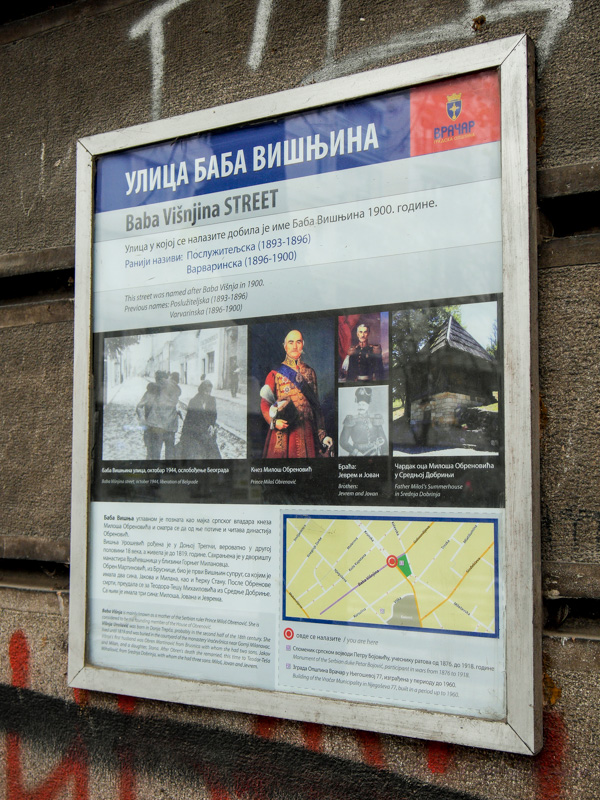 Photo: 011Info
 Visnja's second husband also died before his time, so the rest of the family fell on hard times and poverty. This misfortune however led to Visnja gathering her sons and moving in with Jakov Obrenovic, her son from her first marriage, which brings the half-brothers together. During the I Serbian uprising Milan became a duke, Jovan and Jevrem got a series of state ranks and to this day remained known as "Lords" with two Dorcol streets named after them. All of them were raised by the same woman who, due to unfortunate circumstances, took most of the parenting upon herself.
We cannot know what Visnja Urosevic was like in her character, bearing, intellect or temper, but she was clearly a very capable woman. She died never knowing she had given birth to the family that will rule for almost a full century. Several months after she died in 1817, her son became the ruler of Serbia.