15.10.2020
Aleksandar Karakasevic: Zemun-born man with a table tennis paddle
Aleksandar Karakasevic, president of the table tennis association of Serbia, representative and a name which has been synonymous with the sport in Serbia for over 50 years. This famous athlete speaks for 011info about his youth, growing up, career and plans for the future.
You were born in Zemun, grew up there and still live there with your family to this day. What are your earliest memories about this part of the city?
Zemun park. I spent the first five years of my life in Strosmajerova street, only a few meters away from the park. There, instead of using a sand shovel, I used a tennis paddle to play. I always had my paddle with me since I got it for my 3rd birthday. I got around 30 paddles and that started everything. By the time I was 12-13, I knew for sure I wanted to play table tennis.
So, the paddle became an extension of your body since the earliest age.
When I was seven years old, I already knew how to replace the paddle handles, which maybe only 2 percent of players in the world know how to do. I'd remove the handles using acetone and a knife, patch them up and replace the rubber.
A table tennis player's paddle is something every player is very attached to. For example, Ilija Lupulesku - I remember when his favorite playing paddle was stolen. He couldn't recover for two years. Whichever other paddle he tried, it didn't serve him nearly as well. Zoran Kalinic also began and ended his career with a single paddle he bought at a newspaper stand.
To put it simply, your paddle is like a violin. When you get three paddles from a factory - even if they're identical to their last gram of weight, they're still not equal. Was the wood cut one way or another, how was it dried, did it see any rain...it all gives a different sound and feeling that is unique.
On the other hand, me as a kid, I broke so many paddles so I never had that kind of relationship to be able to say 'this is my paddle'. But my father always told me I shouldn't do that, because paddles matter. I didn't take it seriously as a kid, but as you grow older you realize certain things and you start to believe in your paddle more. In the end, you end up with that special one and god help you if something happens to it.
The paddle has to be perfect - no indents, no tears, no rubber damage or poorly adhering rubber, otherwise I can't play.
I'll spend entire days at home with a file in order to get the handle just right and sit well in my hand. I think that's very important for any high-profile sports. You have to take care of those things too. Nowadays the young players aren't that interested in such things. They won't even touch the handle to see if it suits them and I never understood that. Maybe that's why our results haven't been that good lately.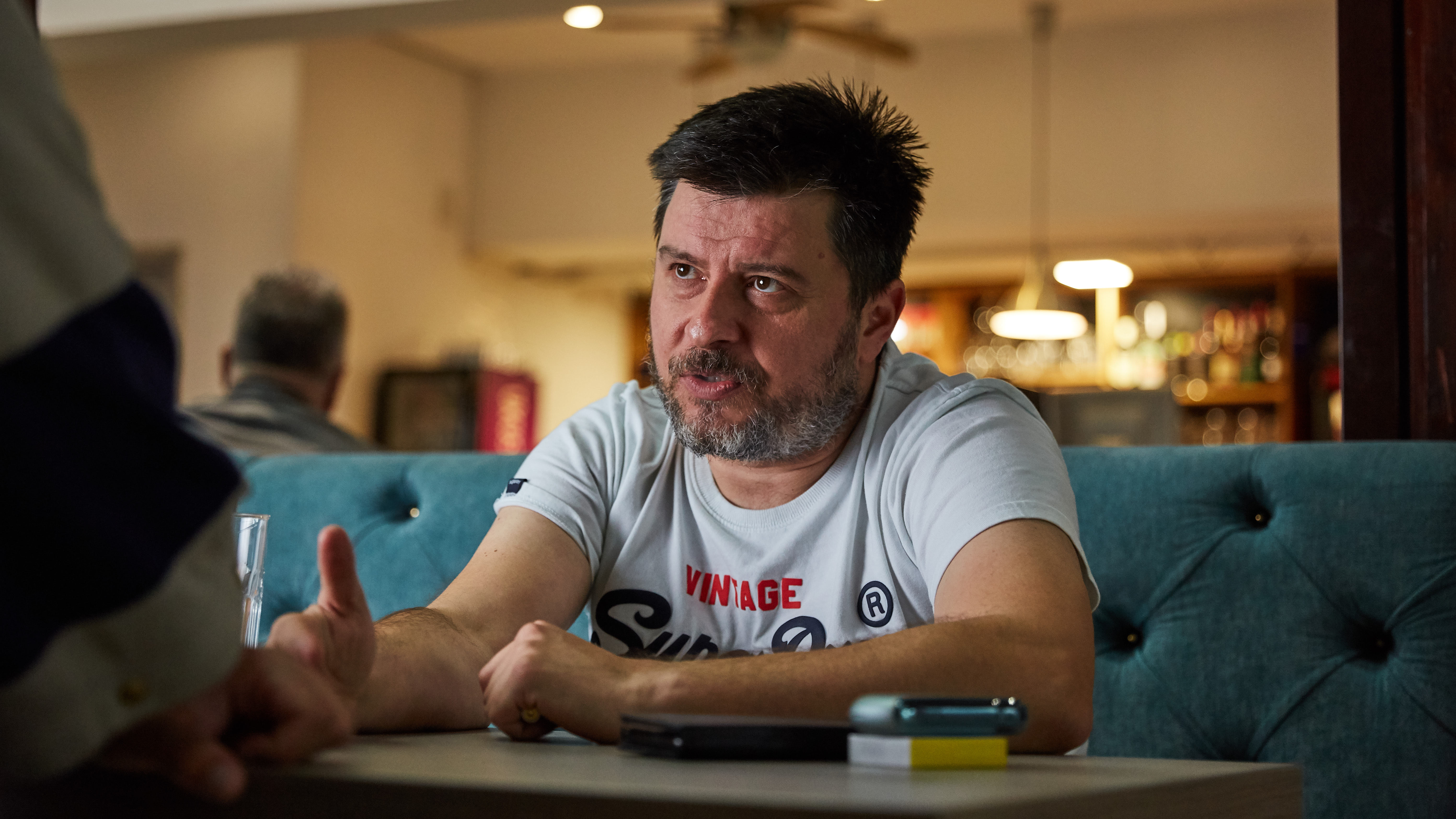 Table tennis is something that runs in the Karakasevic family. Will there be a third generation?
It was my grandfather who brought the first tennis table to Zemun. True, he wasn't much of a player himself, but my father went on to achieve excellent results. I fell in love with the paddle and it's still my preoccupation to this day.
On the other hand, I'm not the kind of parent who wants their child to go the same way they did at all costs. It's all up to my son's preference. If that's what he wants and likes, he'll play table tennis. I just hope he'll take up a sport.
He's very active and can go without stopping from morning to night. Our biggest problem with kindergarten was nap time. The kid won't go to kindergarten because he doesn't want to nap. Then we agreed he could spend those two hours outdoors and play.
High sports always require a lot of sacrifice, especially time-wise. How difficult was that for you?
After fifth grade I never attended a single school trip. I never spent a single Friday in school because of tournaments and I never had time to go our on the weekends.
But I never regretted it for a second, because I was the one who decided to be an athlete and if I had to choose, I'd do it all again.
Nothing in my life really suffered because of table tennis. I grew up in a different, slower time and you could manage everything. There were no mobile phones.
I played with marbles, I played soccer, card games. Those are the things that I believe meant a lot in the development of our great athletes because you learn in second grade how to scam a sticker from your friend or play tactically with marbles. Those are things you pick up when you're young and still learning how to win.
How did you coordinate school and sports after the 8th grade?
I enlisted in high-school and stopped attending 15 days in, because I realized that if I went to class regularly I won't be able to keep up with sports. So I transferred to the Polytechnical high school where my professor was Janko Tipsarevic's father.
Danilovic, Sapic and many other athletes also attended this school as well as many other promising athletes.
School is important for sure, but not always easy to balance with sports.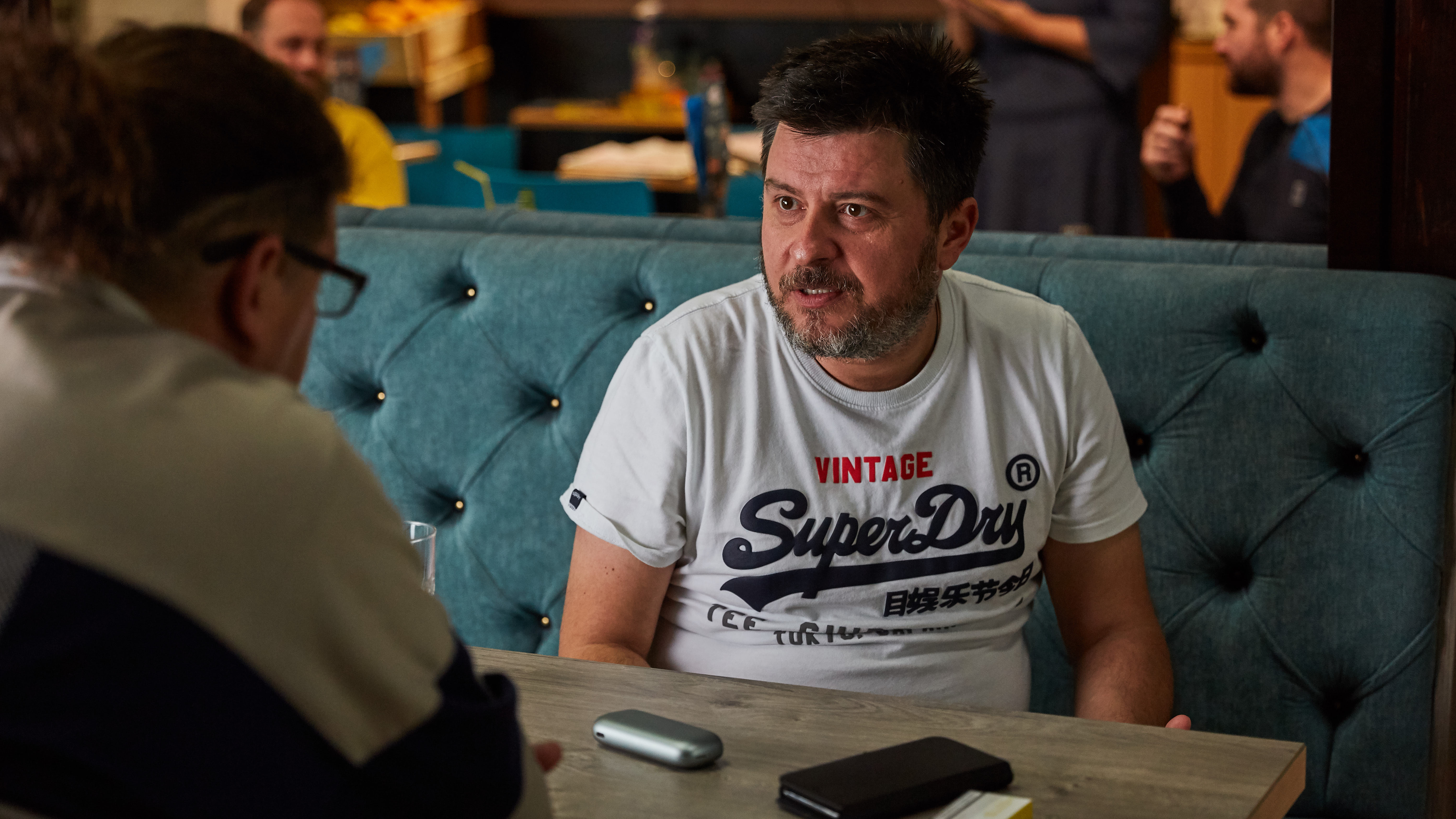 You grew up in Zemun which, back then, was known by its 'bad boys from the block'.
When it comes to all those people - many of whom are sadly deceased - I spend my entire childhood with them. I'm glad I had the opportunity to learn the ropes with them. They saw me as an athlete and I had great friends in them. And I was also protected like a polar bear.
I never had any problems or was there when anything problematic occurred. They were great guys who always let me know when something was about to go down and sent me home.
I spent my days with them playing darts and pool that was on "blood and knife", since I have that streak of hating to lose, just like them. I think that's a good life school if you can distance yourself from the stupid parts. When you realize how things work there, later in life it's much easier.
When you turned 25, you decided to continue your career abroad.
I spent my most important years under sanctions, travelling across Budapest and waiting at the border for up to 7hrs every weekend. We didn't play as a team for five years, which was a huge handicap and not easy, but I'm still satisfied. Considering the conditions we had back then, we made excellent results. We didn't have physical therapists, planned diet or anything else. You'd go around the training hall and beg the Bulgarian, Romanian or Greek teams for their physical therapist to massage you. It was improvisation in sports.
On the other hand, I made a big mistake not going abroad earlier. I went in year 2000 and if I had gone three years earlier, after the world championship in Manchester, I think I'd be a much better player. On the other hand, I stayed here and threw away that one year 97-98. Then, I had two very nice years in Uzdin, which are maybe my best playing years, but I missed a lot. I'd have much higher quality training and I wouldn't have taverns around Zemun.
It's a different mentality, training and approach to everything in Germany. I think my biggest mistake is not going then.
Still, I've been playing abroad for 20 years now. I joined Ochenhausen - then the best club in Europe - because Leo Amidzic was the coach and I considered him one of the best and believed he could make me even better. However, just after I signed he left the club and I had to work with a coach from Croatia who ruined a good year and a half for me with some theories he had.
Later, I crossed over to Pluderhausen where I spent 13 years but that club was more a family than a professional club. I only showed up for matches and that wasn't it.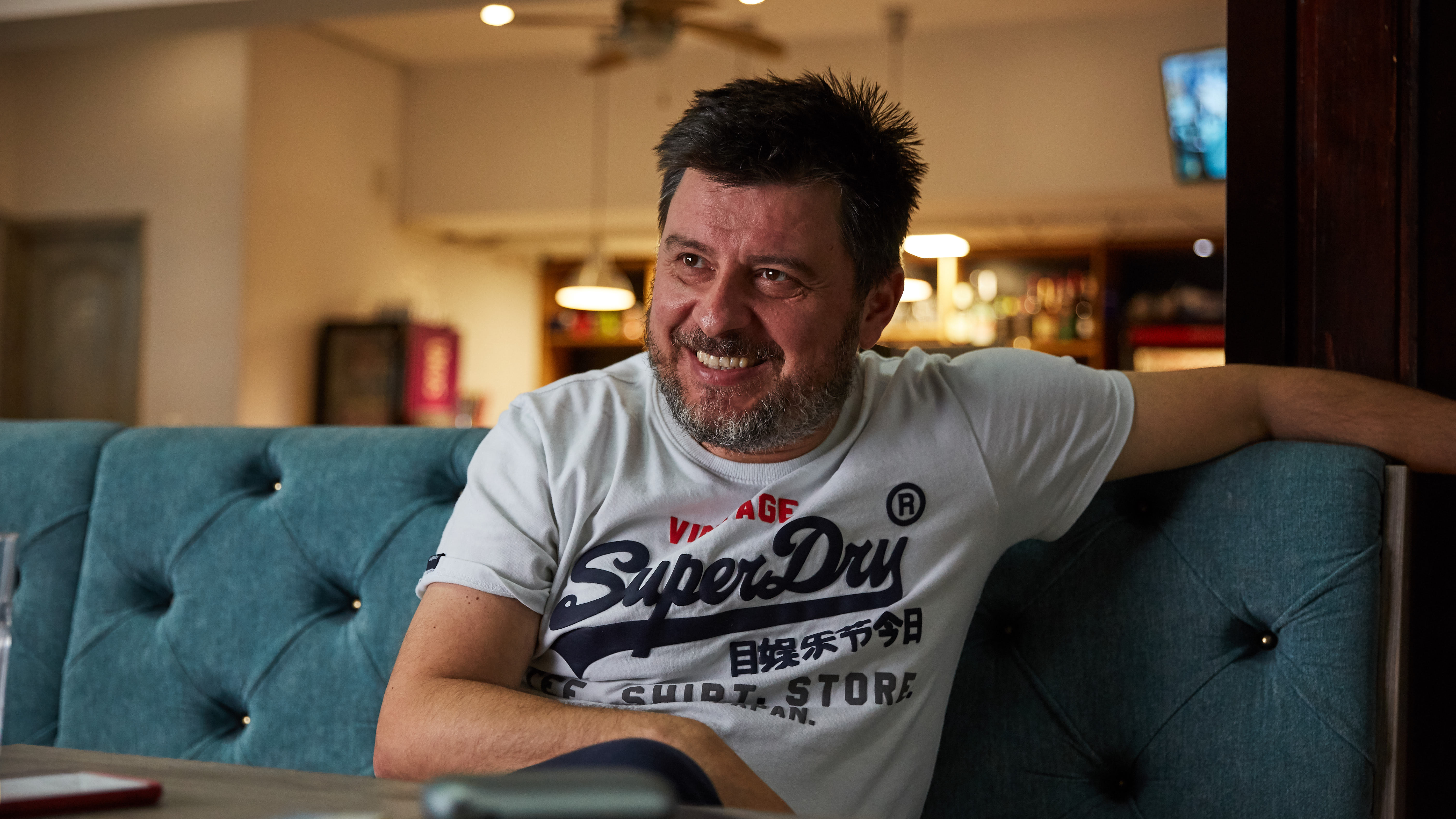 What is it like, living in Germany?
Living abroad wasn't easy. I had a hard time during my first year. Everything had been going my way in Belgrade and then you move to some village and all you have is table tennis and a phone to talk to your family. I couldn't adjust to it and I quickly went back and even decided I wouldn't even play table tennis in Germany if I had to live there.
Again, if I'd gone earlier maybe all of this would've been different and easier to accept.
You won many trophies during your career, but what was your favorite medal?
I remember the bronze medal in Gdansk at the European championship in 2011. Throughout my entire life I've wanted to win that individual medal, especially since the last time a Serb had won it was all the way back in 1974. It was the biggest and happiest medal I won.
For several years now, you've been the president of Serbia's table tennis association and you've gotten a lot done in a short time.
When I took that position we didn't have anything. Well, we had a huge minus. But, even though there are those who say the association is no good, we have managed to pay back all the debts and we have five players in the Olympics.
I took the position so that we could play the best and I maintain I'm the one who made it happen.
And since what I do is no good, then I guess I was accidentally elected for the World table tennis federation board since you can only get on that board 'by accident'. And then become a top rated union, even though one and a half man works there.
The fact that we are going to the Olympics and one of the 16 strongest teams in table tennis is unreal - the biggest surprise in the last 50 years in the entire history of that sport and it's what we fought for. Even though the road to the medal is still mission impossible, just the fact we placed is an incredible success.
You will also be competing.
Yes, in a mixed double. It will be my sixth Olympics because I missed out on Sydney by one point. And I had the match ball and still regret it to this day.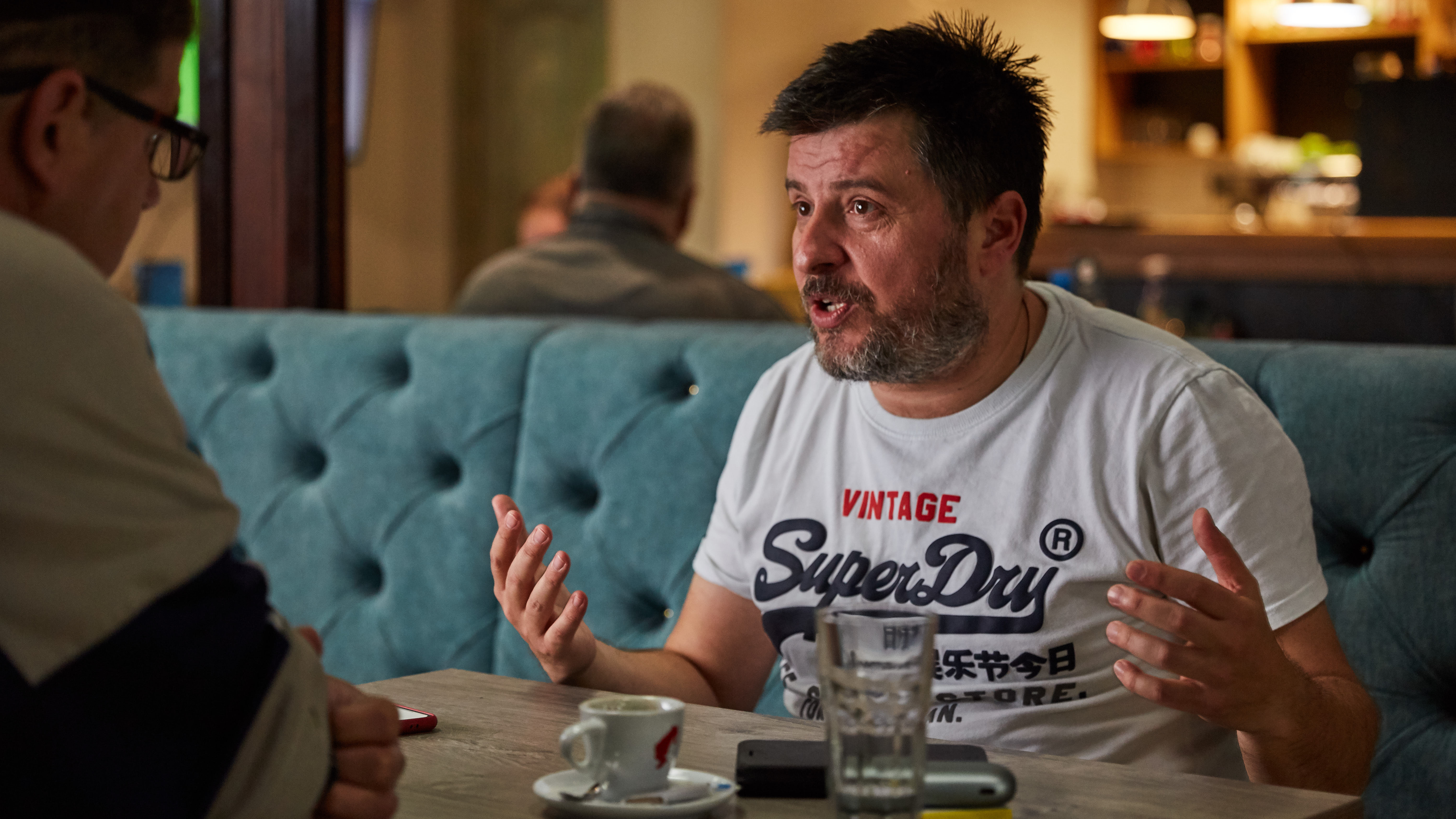 As the head of the Union, you work hard to advance the table tennis sport in our country. What are the biggest problems you face?
I always get maximum cooperation from the Olympic committee and the Ministry of sports. The fact that we don't get much in terms of funding and that it can't change, that's not up to me. I always try my utmost. No matter how we see global sports, it's not the same to compete in table tennis, played by 500 million people and in a sport that only 3000 people compete in and it's easier to win a medal. In table tennis you have 80 million Chinese players to compete with off the bat. Actually, in terms of quantity, table tennis - despite being a solo sport - is the third most practiced sport in the world, ahead of basketball.
We can't expect the same result as in some other sports where it's easier to win a medal.
In Serbia and in Europe we have a big problem because in order to be the best here, unlike with many other sports, you have to play at least 5hrs every single day after the age of 12. Otherwise you can't stand up to worldwide levels of table tennis, especially in Asia where players spend up to 8 hours a day playing.
To me a sport is when you go into the hall at 10AM, go out at 1PM, go back at 5PM and go out at 8PM - and keep doing that for 10 years. Then, you can expect top results.
Nowadays when it comes to school, private language lessons, swimming and other activities - it's just not achievable. Finances aren't as much of a problem as finding the kids who, at 14, will be ready to say 'yes, I want to be a table tennis player, and I attend out of regular lessons in order to completely dedicate myself to the sport'. As a Union we can't ask children to do this because nobody can guarantee that they'll be among the best 50 in the world. That's something you never know. A player can get injured at 17 and end their career having never attended school properly. What then?
So, in the end, that decision is for the child and their parents to make, if they want to do it or not. That's why it's hard to find dedicated players.
For example, we have a very promising female senior team. They're all in college and just don't have enough time to train. You just simply have to dedicate yourself to the sport, both during and after training hours.
With us, a huge problem is that children, after they've finished training, put the paddle into its case, go to a next training or activity and no longer think about table tennis until the next practice. I remember my friends and me - we were always in it. We talked about table tennis after the practice, when hanging out, all the time.
Then again, nowadays kids can go on YouTube and just watch any match they want. We had one camera so when five of us were playing at the same time, we argue who we should film. I don't think we had the chance to actually look at the footage of our match more than twice.
Now, there is a ton of opportunity to follow it all, but that's not happening and I don't know what could make it better.
My opinion is that in 12 years or so we will have very few participants at the Olympics and medals are out of the question. I hope I'm wrong, but we'll see around year 2032 how many athletes we'll have at the Olympics.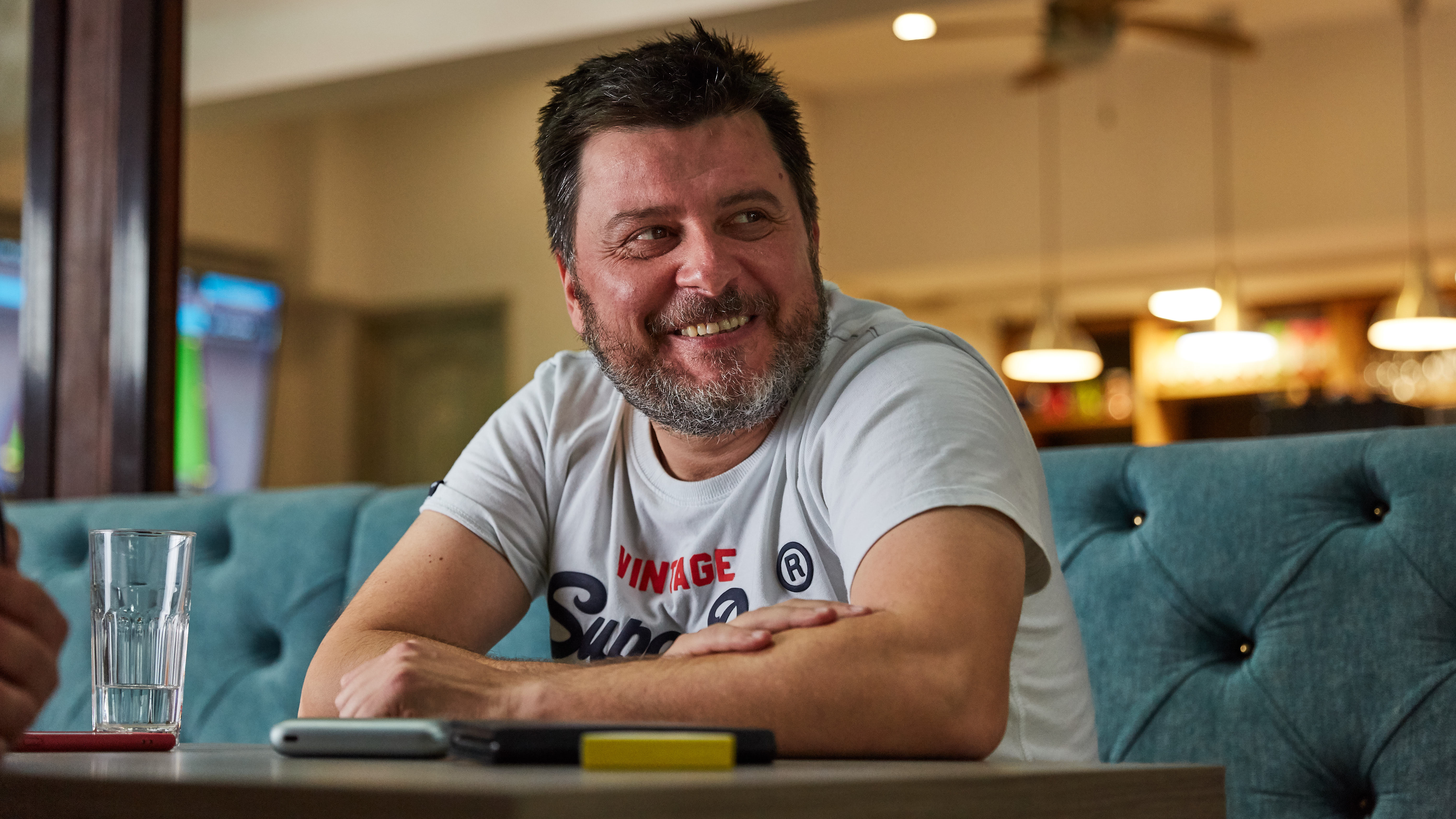 Usually people think that you need to own a tennis table, net, paddles and balls in order to train in this sport. Is that true?
What we really need the most is room to practice in. For example in Belgrade there's almost no halls except for the Arena which has an auxiliary hall that fit the standards for international championship hosting because they don't have training halls. You need a 7 by 14m ring per table. And if 200 players apply, you need 12 tables and about as many for warm-ups in senior competition. There just isn't enough room for that. In Kovilovo we organized a tournament where we had to section off the hall - and we were able to do that because it's large enough. But in Belgrade, we can't host a tournament.
This all leads to other problems in competitions. All my life, starting with Zemun "Mladost" team, I trained in almost all the halls in Belgrade. Wherever I trained I had a wall, a pillar a short ring and that's what I'm used to orient myself towards.
However when you go from those halls to a serious hall where the ring is 10 by 20m and there's no wall in sight, for the first couple of days you don't know how to move and you're always a meter and a half away from the ball. You don't have orientation and by the time you're comfortable you have to go back home. But, we do what we can.
How long will Karakasevic continue to play?
This is definitely my last year. And the fact that I'm playing first league in Germany is pretty demanding on me. I had a plan if all this Corona business hadn't happened, to play in the Olympics, play in the European Championship, win a medal and then say goodbye in Zemun. That would've marked exactly 30 years of my playing for the A team.
However now a lot hinges on whether Tokyo will happen or not. I still think this is professionally my final year. I won't abandon table tennis, I might play in a fifth league in Germany or such, but I can't keep up this pace. Everything hurts. You know when you see yourself getting slow. You want to, you think you can but actually you can really do it only one in ten times. It's hard, mentally, so I think it has been enough.
What are your plans moving on?
I would like to get table tennis moving from its dead spot here. Now I have the opportunity since I've been elected by the global federation and for the first time they elected former table tennis players so I think there's a chance some things can be improved. To increase the nets, to slow down the play and restore the attractiveness of this game. Right now there's not as much tactics and skill involved and more brute strength.
In addition, I'd like to play in one more Europe championship, if there is one next year. I'll compete for my own gusto.