15.12.2020
Aleksandar Sreckovic Kubura: Actor with a chess board
Famous actor Aleksandar Sreckovic has been in the scene for almost three decades, delighting both theatre and TV audiences with his performances. We know him as the dangerous and cruel "Smuk" from the movie "Balkanska medja", the stern but fair inspector Marko Gvozdenovic from the TV show "Istine i Lazi", commander Che Guevara, the envious Rade Pasic from "Montevideo" and many others. As of recently, the famous "Kubura" has also become the president of the Directors' Board for the chess club Red Star. 
For 011info Sreckovic speaks about his childhood, Vracar, acting as a profession and reveals why he is determined to bring chess in Serbia back to its old glory. 
You were born in Belgrade, but when you were still a baby your family moved to live in Kraljevo until you started college. Still, you'd regularly visit the capital to visit your family. 
I remember Belgrade from my childhood for this big salon-style apartment where my grand-aunt used to live and for a little house in Banovo hill where we visited my grandmother and where we stayed whenever we were in Belgrade. I also remember visiting the Zoo and the big panorama in front of it where I always used to ride. 
Recently I went to the Zoo with my younger son and I was delighted to see that the panorama was still there and in working order. 
I remember the Belgrade of those days for the cinemas as well, most of which sadly no longer exist. What we have today are just surrogates. The spirit and soul of Belgrade cinema is long gone. I'd usually go to Kozara, 20. oktobar, Zvezda and Jadran cinemas. My favorite thing ever was getting a burger across the street from the 20. oktobra cinema. The only extras you could get on your burger there were onions and ground paprika, but it was perfect. It was the ultimate experience for me. 
I also remember the "Puz" theatre where I would act later in life. It was a place where my parents always brought me to show me around Belgrade. It was my first encounter with Vracar where I "settled down" in 1993, never left it again and I don't plan to for as long as I'm in Belgrade. Even though I moved there, I feel like a native Vracar resident. 
Those are some of my memories of Belgrade from before I came to live here in 1991, when I enlisted in the Academy. 
Back in my day Kraljevo was a very beautiful, urban and cultured town with a tremendously powerful industry. The first cafe after "Zlatni papagaj" opened in Kraljevo and was called "Formula". But when you come to Belgrade as a kid, the concentrated urban culture always delighted me, even though the capital was much smaller in the 80's than it is now. 
That's why I can understand people who come from abroad and are awed by Belgrade. Belgrade can definitely impress. 
That part of the city changed a lot since those days.
I remember a Vracar that was completely different than the one we have today. I can only imagine what Goran Sultanovic - a great friend of mine who was born there - remembers from his time. Sazonova street, Sokolska, Dubljanska - those were streets with a lot of light, rows of trees and small suburban homes. There was always some kind of commotion, kids running around. Today those are narrow streets like in Dalmatia. They're all narrow and sunless because of the high buildings and the traffic is terrible as well. 
I feel like Vracar is a missed opportunity to make something that all great cities have which is an urban neighborhood with an old-town feel. It's a shame. 
For example Cubura was this freelancing-Romani-artsy neighborhood. There in Cubura park there was like a small central and now there's the Crnotravci monument. All the workers involved in construction - ranging from construction workers to architects and artists were there. Of course that entire part of Cubura towards the south and Krst still has those small Romani settlement where you'll find the serious urban-spirited souls like the late Dzej whom I adore. You know how the Cubura park blossoms when spring comes. It's really beautiful, like in southern Spain. 
Still, there's less and less of that. With the population shift, there isn't much effort to maintain that old-town spirit even a little bit and now it lingers behind in traces. At least that's what it feels like to me. So I'll probably eventually flee from Vracar, even though it did so much for me. 
I guess this is something influenced by age as well. When I was growing up in Kraljevo, I was surrounded by mountains and I spent my entire childhood hiking, mountain climbing, skiing with scouts. Now I'm drawn to that again - nature, working in nature, which is demanding if you live from it. But if you don't, then it's a pleasure.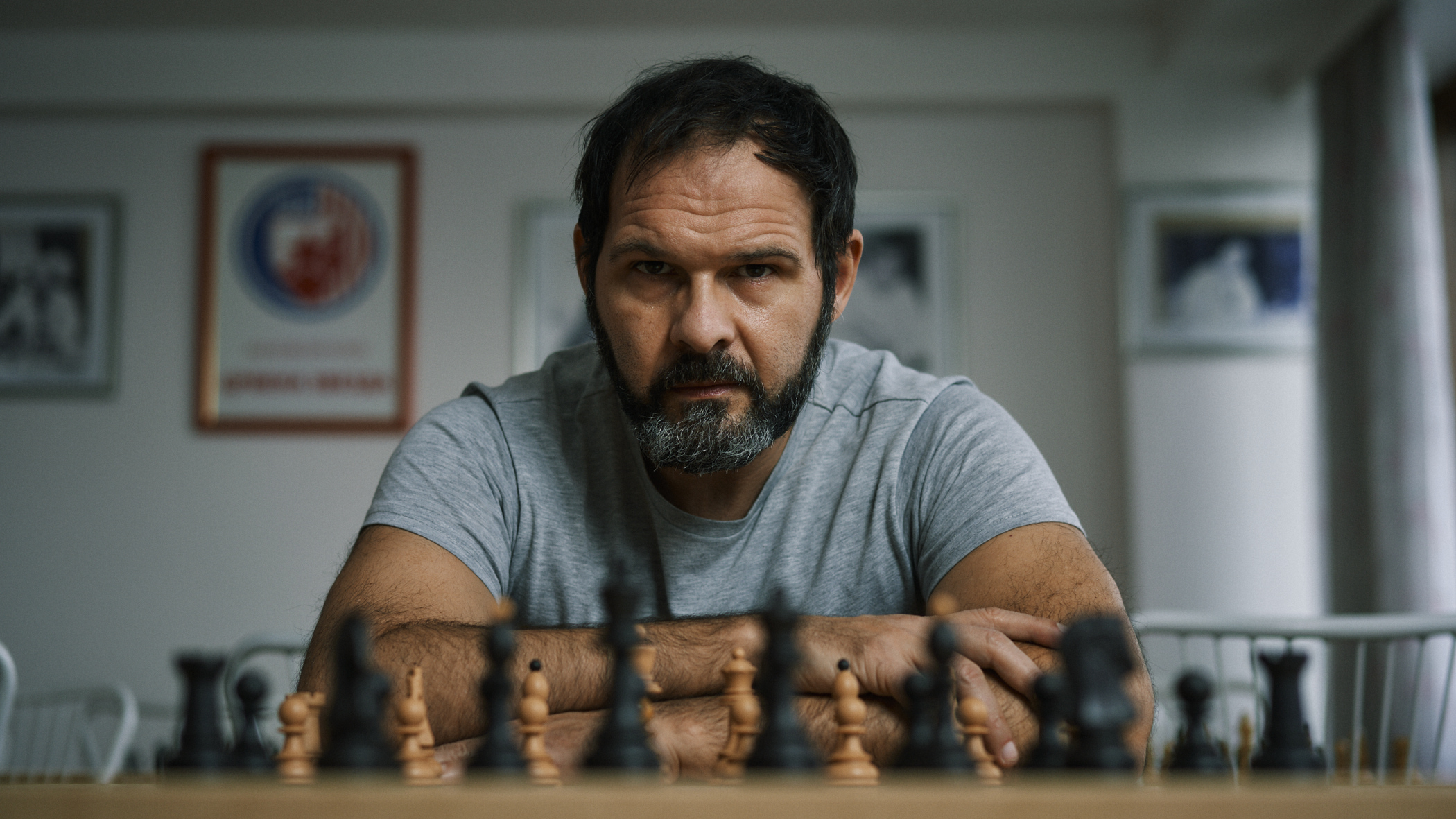 How would you rate acting, as a profession?
I suppose acting is the most beautiful hobby in the world, but one of the most difficult professions to make a living in. On the other hand, it's also a great pleasure. It is my opinion and one that many my colleagues agree with, that you can't really work in acting for a long time if you don't really crave it because making a living in acting is hard. And by that I don't just mean the finances, though they aren't great either. 
It's a tough profession to work in because you depend on others, spend your days in uncertainty and with mental and emotional stress that's unavoidable if you want to live off acting. So unless you're getting some fundamental, profound satisfaction from it to balance it out, then you can't keep it up for long. 
Acting requires you to give all your best and still don't know what your career will come down to. All the work and effort you put in aren't always indicative of the results.
There were many people, many talented people, who couldn't find that fundamental satisfaction in it and therefore couldn't keep up for long. 
You graduated from the 'gimnazija' high school in the mathematics and natural sciences branch. It seems as though science was the logical continuation for your studies. What was the turning point where you decided to pursue acting? 
I suppose it had always been a form of exibitionism. I loves music and still love it to this day. It gave me so much more than I gave it. I'm even thinking of purchasing another chello, which I hadn't picked up for 30 years, and start practicing again. 
I graduated from music high school as a non-regular student and got invited, alongside a classmate of mine, to attend at Cuprija school for musical talents. She accepted and is today a brilliant musician with the Philharmony. I fortunately decided not to go. My mother told me "if you only practice twice a week you can forget about it". 
Still, it was through music that I started in amateur theatre and it also led me to my first professional scene appearance in Atelier 212 in a play called "Knjeginja od Foli Berzera". That was where I jumped into the band which appeared in the play. 
Throughout my career I worked in music, mainly singing, although I played the contrabass with my friends for the "Putuj Evropo" cabaret for a few years, alongside Goran Sultanovic, Nebojsa Ljubisic, Nenad Ciric, Erol Kadic. 
Science on the other hand wasn't even in my top five interests. I like biology and that's why I enlisted in the mathematics and natural sciences branch. I was alright at math. Still, I didn't have any passion or ambition towards it, unlike my older son who's been passionate about numbers since he was four years old.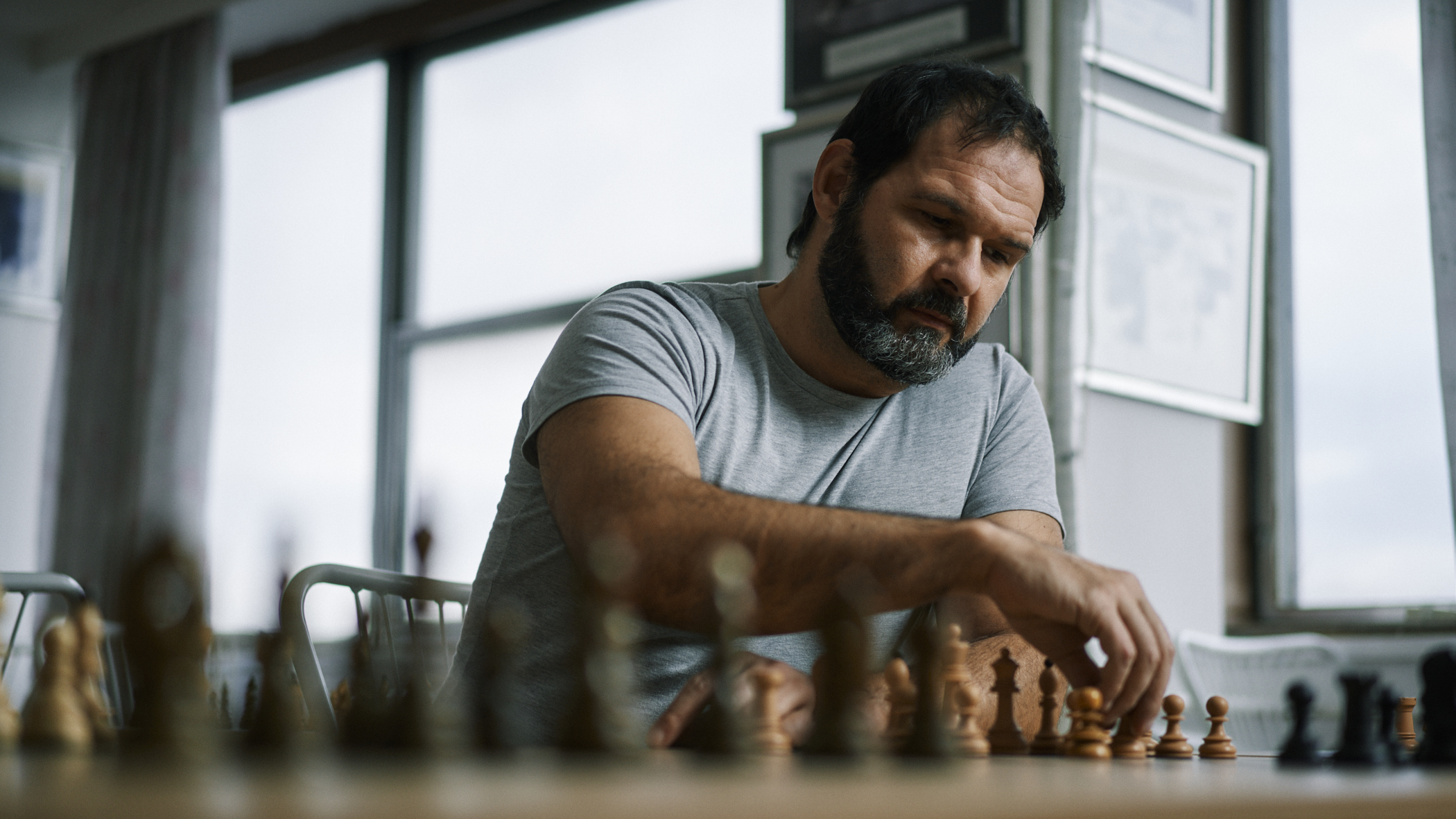 Speaking of your son, you two acted together in the movie "Zajedno".
That's right. That was me trying my hand at producing. My son had never done any acting before that, or after, but it turned out he was very talented in it. But he gave me a very polite thank you and told me he'd move on to some more serious pursuits. He graduated from Mathematics high school and Electrotechnology College and is now a serious programmer. 
I genuinely admire him because he found his passion early in life and pursued it with all his heart. 
You have been on the scene for three decades without any major breaks. How important is that to you as an actor?
My very first premiere was acting in "Maska" by Milos Crnjanski at the National Theatre. 
The play was directed by Nikita Milivojevic alongside Vera Cukic as the star. There was also Dugi, my countryman who as a senior colleague prepared me for my entrance exam. I filmed my first TV show "Pad dinastije Obrenovic" around a year later. That's how it started and from there on I was fortunate to always have work, both in our country as well as in Croatia, Bosnia, Russia, Ukraine… 
My professors always reiterated something that I learned was true over the years, which is that only true success in acting is longevity in the business and continuous work. 
Acting isn't really like riding a bicycle. You forget how to do it in time. In order for you to be able to give your emotional and intellectual maximum, your skills have to be honed and they are easy to lose, especially in theatre. That's why the voice and the body are a machine that has to work constantly. 
Your career has seen a broad spectrum of various roles and you've approached every character in a different way.
That was always my goal and what I personally found interesting above all else. I'd even turn down roles if they were too similar to something I'd already done, because I found it boring. Acting always has to be interesting to me, to this day - I have a blast when I act and I like trying something new or different all the time. 
Of course there's always a certain emotional or mental note that's similar through all my characters, but I try to reduce that to a minimum. I like to use vocal or body transformations. That's why whenever I walk down the street I observe people and try to figure out why someone is walking a certain way - is their hip sore, or do they have back pain, or are their hips in the front or back. I look at all of that and then recall those details when I need them for a role. 
On the other hand, I also watch shows and movies. I often find parallels, not with an entire role, but with a single grimace or a shot which has all I need for what I do. 
Of course on the other hand you have actors who maintain their unique style all the time. That doesn't mean they're inferior or that they don't perform well in their roles, but simply that they have a different principle. They put the role into themselves, while I prefer to put myself into the role. Those two principles are both valid, it's just a question of which one we prefer.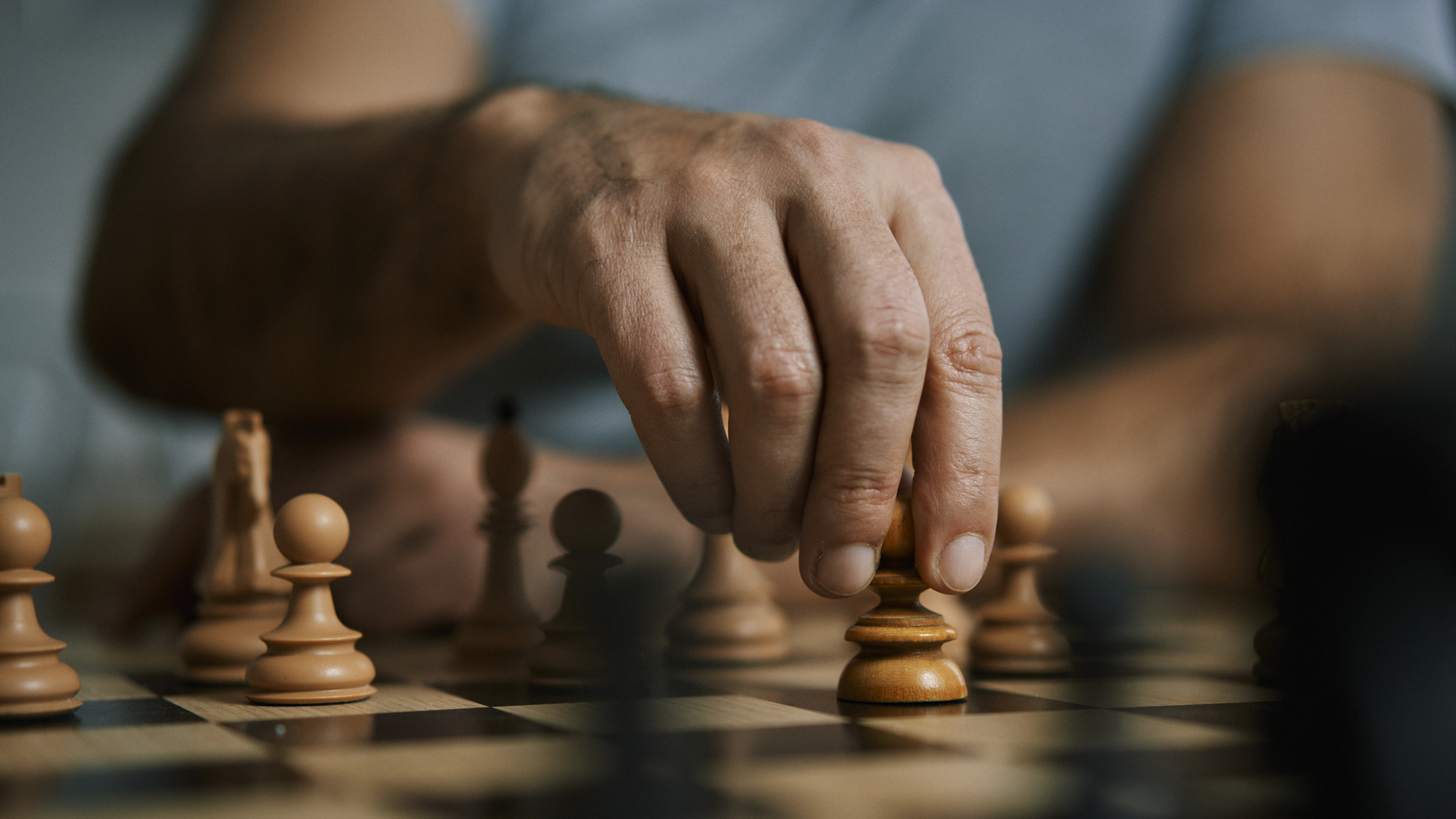 Where does that process of 'stepping into a role' take place exactly? Is it during rehearsals, reading the script or in some other moment?
For me, that process - especially in theatre roles - is a bit specific. Namely, I always walk to my theatre rehearsals and back. It's during that time that I actually step into the role. I walk, I test out my movements, I try out the most important character lines. I need a certain mileage and I can't just sit and work on a role. Of course rehearsals help me try out what I've imagined, whether it sits well or not and whether everything fits, and then I think about it again while walking home. 
Oftentimes I'll run into colleagues and they'd say "Hey I didn't want to interrupt you while you were walking, I saw that you were working". Because walking down the street, I'll talk out loud, bend up and down and even shout sometimes. I guess that's why I understand why people think actors are eccentric. 
Has a character you've played ever interfered with your real life?
It happened from time to time. When I was playing Che Guevara at the Atelier, it happened a lot because I was in the role of a historical figure whom everyone knew and I did my best to make sure my interpretation is as similar as possible to the real thing. 
That's how it happened that on the night of the premiere I had an asthma attack even though I'd never suffered from asthma before. But, Che Gueavara had asthma. In the play itself, at the emotional height of the plot, my character experiences a pre-asthmatic attack. 
Now, during rehearsals, even after the general rehearsal, I'd never had an asthmatic attack before. They'd leave me a bit shaken up, but everything was always alright. But after the premiere, I came home and suddenly I couldn't breathe. My lungs were completely locked up. Luckily the neighbor had a pump so I was able to breathe again. 
Also when we were filming "Balkanska medja" it often happened that I needed to get away for a bit after the hardest scenes. Just simply for that role I had to awaken the most savage elements of myself and I had to get away to make sure everything would be okay. Then you also need to go back to normal after everything is done, and that return can sometimes be even harder than the awakening. Sadly even in acting school we spent way less time on this return process after awakening certain emotions. It can last up to a day or two, this uncharacteristic mood or intrusive thoughts. 
This is why actor hangouts are very important to any actor and sadly there's much less of that than before and it's not the same. 
It used to be unimaginable to go straight home after a play. I remember that older Atelier 212 and the legendary hangout it had. It's important for actors to blow off steam after the play and get out of their characters, especially after a dramatic play. Through those conversations with colleagues and gradual crossing into civil conversation, the actor winds down to normal. It's an important process that isn't legally recognized and I think we have yet to feel the consequences of losing this tradition. The actor has to be able to wind down in order to jump from one character to another night after night throughout their career. If this pressure builds up, I'm deeply convinced it can have consequences. 
Theatre hangouts aren't just a legend because actors are stereotyped as drunkards, but because it's a place to blow off steam and have always been insanely fun. That's where the energy rises and everything is full of joy because everyone is going there after a play, high on adrenaline. 
It was right there in the Atelier 212 hangout that you picked up a lot from your older colleagues, even learned from Dragan Nikolic how to smash glasses in a tavern. 
Gaga was, simply speaking, a king who took all us kids under his wing with all his heart. He'd make jokes at our and his own expense. Not just him, but all our older colleagues saw us as equals, just with around 30 years of life experience less than them. 
Back then, everyone knew their place. We as students knew very well where we shouldn't sit. There was a hierarchy and every step you climbed you knew you earned. 
The rule was that if you wanted to sing you could sing, if you had something to say then say it, but if not then you sit down and listen. That was the most important thing. And we really listened. 
And yes, Gaga taught me how to break glasses without hurting anyone and how to look stylish while doing it. 
Will you pass that skill on to your own children?
I like the tavern culture, even though I went into it relatively late, as a mature adult. I think you should enter the tavern as an adult because it also has its own networks and corners where you can trip up and get eaten by spiders. 
Still, I don't think my older son has those affinities, though he spent a lot of his childhood in Sremska Mitrovica with his extremely bohemian grandfather. We'll see how the younger one shakes out. I'd like to go to the tavern with a son of mine at least once when I get older. 
As of recently you've become the president of the Directors' Board of the Red Star chess club and you've been enacting some very ambitious plans. How did an actor end up in the chess field?
My son is a very good chess player and he competed a lot when he was younger. I, on the other hand, am a complete amateur, but I'm a huge fan of Red Star at heart so I accepted the position. I can have an important title for once in my life. :) This is my first and probably last one. 
A few years back chess was brought down to a recreational level in schools and isn't even an elective subject. Looking at my own son and everything he gained from playing chess while growing up and forming his personality, I think it should be an important activity. Especially today when kids are very attached to non-social activities like the internet and electronics and when their thought focus is very narrowed. It's all brought down to screen level because they're always looking at it and their brains slow down while neurons don't develop. 
Chess is something that's a powerful exercise in thinking nowadays when those types of activities are reduced. It's like a gym for one's brain and character as well as for logical and strategic thinking. Not to mention nurturing the competitive spirit and learning from defeat. 
I think that should be highly valued nowadays, seeing how depression is becoming one of the biggest diseases of the Western civilization. Chess is great at countering depression and we all know how fatal it can be to any person. 
Chess teaches you that there are ups and downs, how to learn from defeat and get back up to fight. It teaches you that while you are sitting at a table and without shedding any blood - purely through the power of your mind. 
On the other hand, chess players also have to be in good physical shape, surprisingly enough. The brain expends most of our body's calories first of all. And secondly, the chess player has to sit for hours during tournaments while diverting all their energy to their brain. If your back hurt after half an hour of chess, you won't be a serious player. That's why chess players have to be both physically and mentally robust. 
I came to Red Star primarily to help chess come back to our children and I'm a huge proponent of bringing it back to schools, even if it's only an elective subject. I believe that it would improve the intellectual and ethical levels of generations growing up with it.
Nowadays we want everything quickly and now, disregarding any ethical and moral norms that have to be broken to make it happen. Chess is the opposite of that and that's why it's hard to achieve our goals. But that doesn't mean we need to stop fighting. Ambition and willpower is something we all have. In the words of Cyrano de Bergerac, "The sweetest battles are fought with no hope of victory".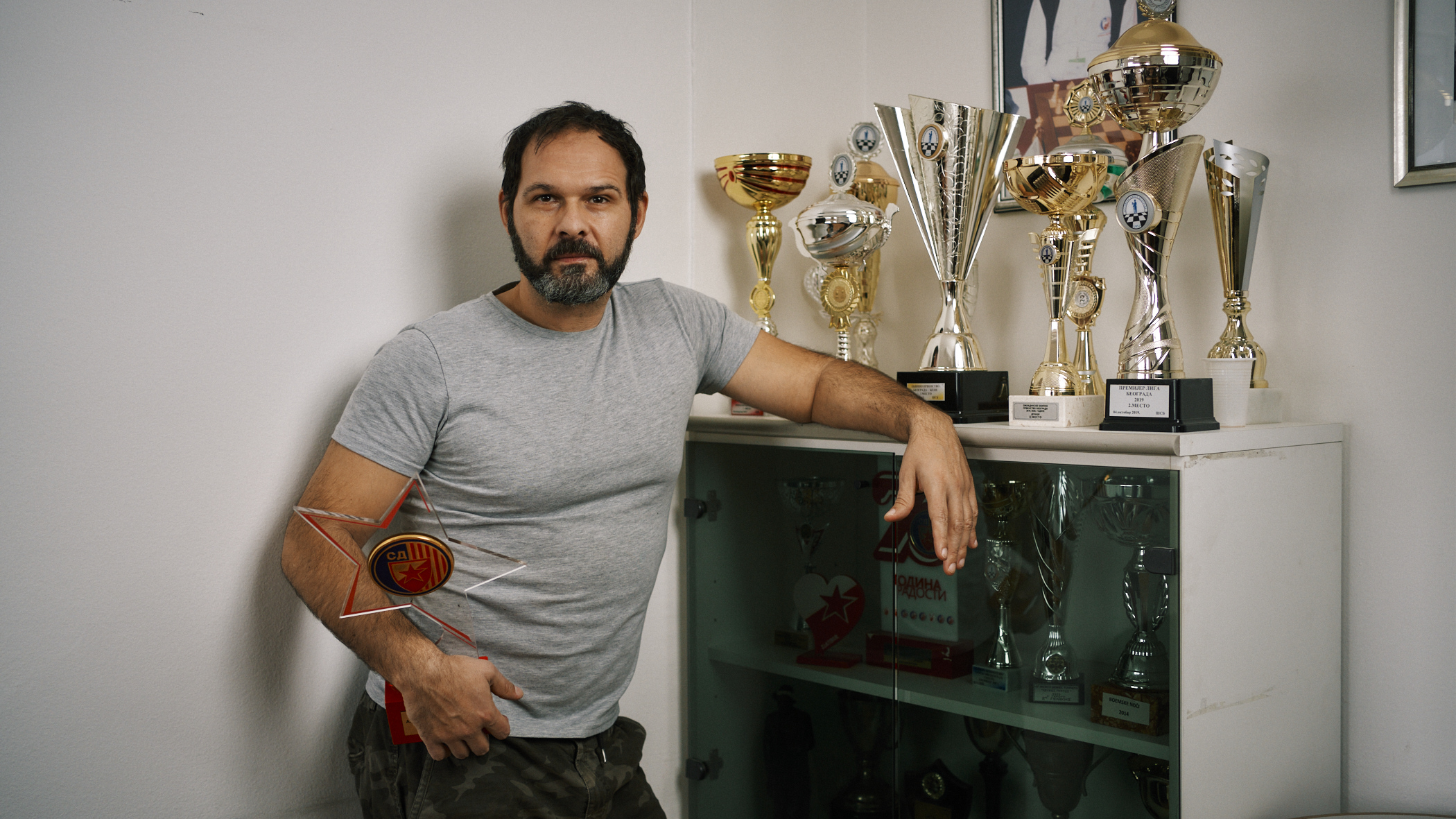 Red Star chess club has a rich history but also some young and aspiring geniuses. They are celebrating their 75th anniversary this year.
This is a club that had such names as Gligoric, Ljubojevic, Ivkov...and now we have grandmasters Djuric, Abramovic, Govedarica, Veliskovic, Vujacic and others. However, we also have young Luka Ristic, only 13 years of age, who just a few months earlier won the FIDA master norm on a state tournament. 
Red Star is a club with good potentials. Our women's team is also in the first league and we are working on rejuvenating the team so that the men's team can stand alongside them on that level next year. 
On the other hand, we are now celebrating the 75th anniversary of the chess club - one of the founders of the entire Red Star sports association. Unfortunately due to Covid, we are unable to do most of what we planned in order to celebrate and promote both the club and the anniversary. We were planning to have a grand friendly revue match with Zenit and also to form a bond of friendship and mutual support with the Spartacus club from Moscow. We also had plans for a large humanitarian exhibition tournament where many of our famous Red Star athletes would play - Viktor Savic, Aca Radojcic, Vuk Kostic...it was all supposed to bring back chess to relevancy and to general public awareness. 
Red Star is an honorable club that fights with all its heart to survive and grow. What's important is that we are out of debt. We've had a lot of help in that from the 011info portal as well as "Kafana" from New York led by Vlada Ocokoljic, a big friend of the club. The business side is very important so that we can continue to bring in new players and maintain the levels we need in order to achieve good results. 
What are Kubura's plans for the future?
Nowadays Vracar doesn't seem like a place for me, so I'm planning to move somewhere to the suburbs within the next 7 or 8 years.
In addition, in January I'm filming a new TV show in Banjaluka. I've also skipped two seasons of theatre work and the current one fell through because of the pandemic. I don't know when the theatre will go back to work, but I miss it because I've done a lot of filming for the past few years.
I try not to make any particular plans and dedicate myself more to organizing my life to make it as stress-free as possible. I make sausages, train, play with my son and I've also taken up horseback riding.