15.01.2018
Ana Bjelica: After the World Championships, we will sing the anthem in front of the Old Palace
The champion of Europe with Serbia's volleyball representation, modest, pleasant and always with a contagious smile – Ana Bjelica. The "baby" of a sport-loving family from Zvedara who has Belgrade in her heart, a doctorate from the Banking academy and a great friend who got many friends from abroad 'hooked' on Serbian cuisine says that no other place has what Belgrade has and promises to bring back gold from the next Japan championship.
Ana grew up with her brother Milko, a basketball player for Red Star's first lineup and her sister Milka, a former basketball player who today works as a sports manager. With their and the support of their parents, she was happy to return to Red Star after Poland, Turkey and Brazil.
Returning doesn't just mean coming back to the club, but also coming back to Belgrade. What did you miss the most while living abroad?
What I miss the most is Belgrade itself. I am a kid from Belgrade,  I was born here and Belgrade is my favorite, most beautiful city. I'd never permanently move anywhere else. In Belgrade I feel good, I feel at home, I go wherever I want, there's a bit of everything: if you want to take a break, to have fun, to go out...Belgrade is a wonderful place for me. I live in Zvezdara, which is my neighborhood. I spend most of my time in Stari grad and rarely cross the bridges. I somehow can't find my feet in New Belgrade. When they asked me where I wanted to stay, I said Vracar or Zvezdara without hesitation. To me those are the two most beautiful neighborhoods in the city. Milko now lives in the Boulevard and Milka is also in Zvezdara, so that we're all kind of near each other, which makes me especially happy.
So Zvezdara has a special place in your heart? What do you like the best about it?
My favorite thing is walking through the neighborhood and having a cup of coffee. I stroll through Kralja Aleksandra boulevard and have a seat in any coffee shop. I like to have lunch on the river and I like going to Vracar. There are a bunch of places to go out over there and that's the best thing ever for me. I don't like going out in the evening, but I like to enjoy myself with my friends at dinner. New Belgrade is somehow more a 'business' area to me, those blocks and such are very confusing to me. In Zvezdara we have small streets, not many restaurants and cafes, we have our own peace. I like to walk around the neighborhood, go running with Milka in Zvezdara forest and for me this is irreplaceable. The peace that I feel in that neighborhood. I can't say I love the center of the city, but when I'm back after a long trip, this is the part that suits me the best. Zvezdara especially, because my friends are there and I can walk anywhere. This is the biggest advantage of Belgrade in my opinion.
During your club career you've switched continents and your last club was in Sao Paolo, Brazil. What was your experience there, compared to Belgrade?
Brazil felt a lot like home to me. It was the only club I played at that didn't make me want to come back as soon as possible. I didn't have that feeling of aching to rush back to Belgrade the second I get a week off. I toured Brazil and it was a beautiful experience. Sao Paolo is truly a beautiful city for everything. There's nature, restaurants and cafes, people are relaxed, anything goes. They love to show you attention, to show you their city. They took me to the ocean during the Carnival and this has cemented Brazil in my mind as a place where I could spend much more time. But still, Belgrade...I've missed the stress of Belgrade. They are very open-minded and everything is absolutely normal to them. We in Serbia are a bit more closed-minded but that suits me better. They are too relaxed. When they lose a game, it doesn't matter to them, there's no meeting after the game. What do you mean 'it doesn't matter' and 'no meeting'!? But, this is why the club made it to the finals after so many years. It was a beautiful experience, but I still claim that Belgrade is the best place to live.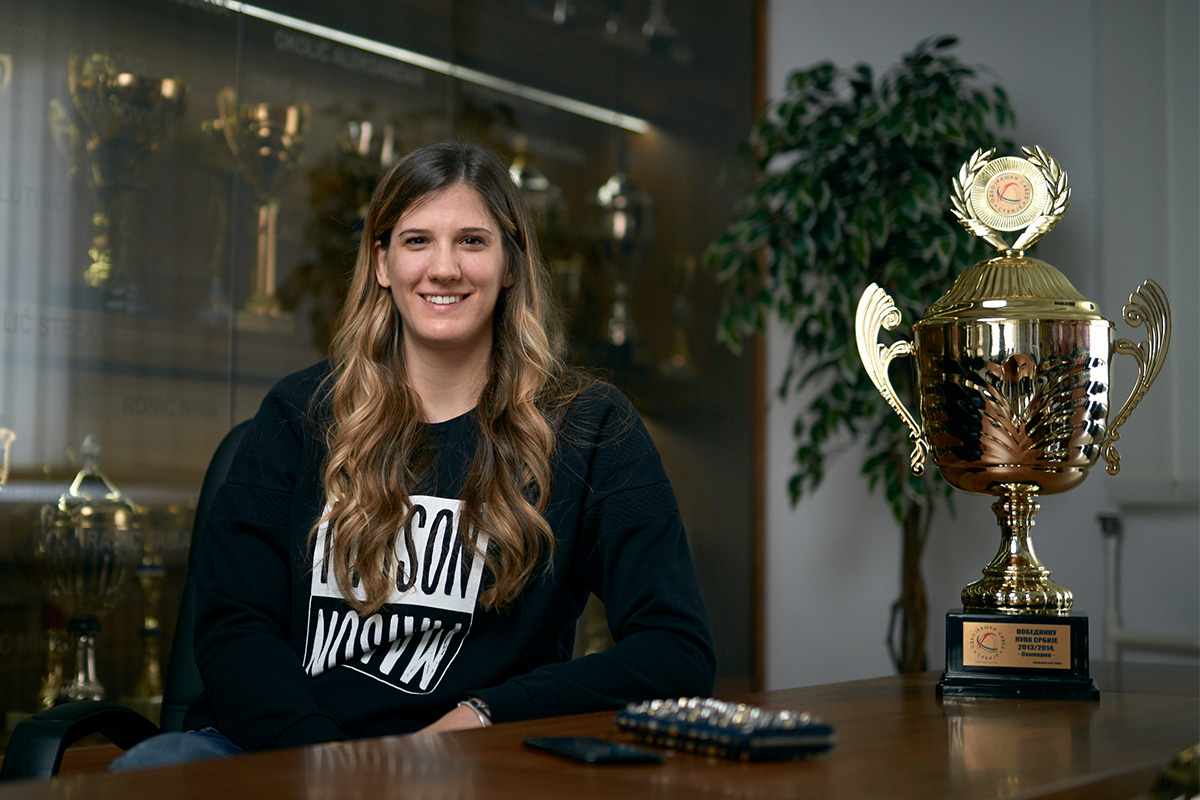 What was it like to play in a country where volleyball, after soccer, is the most popular sport?
I was in the worst place I'd ever been when I went to Brazil. I was excluded from the representation just before the Olympic Games and I was depressed. I didn't train for two months because I was having such a hard time and I didn't want to train at all. I went there with 5kg less and completely unprepared. I told my coach that, if he thought it was necessary, I could return home at any point because it was very unprofessional on my part to show up like that. Still, he decided to support me, so I got back in shape within six weeks and we went on to have a great working relationship.
Did you learn Portuguese?
When I got there, I couldn't speak a word. Tijana Malesevic helped me a lot because she speeks Spanish, so she could translate for me. Still, communication was difficult because most people neither know nor care to speak English. I mostly mimed with my coach which usually looked funny. When I learned Portuguese, everything was much easier.
You travel a lot. Do you have a ritual for when you finally come back home after a certain time?  
We talk about it on the team all the time – "when I get home, I have to do this or that". The first thing I have to do after seeing my family is go out for lunch with my friends, and in the summer I go to Ada. I like to take a walk down Ada, have a seat in a cafe and spend the day there. That really relaxes me. Earlier I never went to 25th of May, but nowadays I go there often. There aren't many people there and you can take a moment for yourself, look at the river, relax and think about nothing.
You belong to the so-called 'millenial' generation. How much do you think Belgrade has changed over the past 20 years.
In my opinion Belgrade and the places I visit haven't changed at all. Both in terms of people and in terms of Belgrade itself. Ok, it advanced in terms of infrastructure and some new buildings, but the soul of Belgrade remained the same. In my opinion Belgrade is one of the most beautiful cities in the sense that you can go anywhere, it has everything to help you rest and tire you out. The only thing that has changed is that it's more crowded. Especially recently when there were works being done in Slavija, Ruzveltova street and Oslobodjenja boulevard. It was the only thing that annoyed me because I had to spend so much time in the car, but seeing how I lived in Istanbul where you could spend the whole day in a traffic jam, it wasn't so bad.
When you're talking to friends from abroad who are thinking about coming to Belgrade, what is your decisive argument to entice them to come? Also, what is the first impression they talk about when they come home after visiting Belgrade?
Great food, beautiful girls and amazing nightlife. It's what everyone remembers and then talks about when they want to visit again. It's always 'introduce us to your friends' and 'take us home for a home-cooked meal". It's what delights them the most, although I think the food is the most important factor. They've tried everything we have. You can't imagine what all my mother served them and they asked for more.
What is your mom's best dish?
When I played abroad, mom would always visit with a suitcase full of food. While I played in Poland, she always brought us "burek" and it was a huge hit with the Polish people. When I played in Brazil, that was a bit of a trip for mom so she didn't visit, but she sent a ton of food by Milka. She makes the best bread in the world, she also sent pies and a bunch of other things. Brazilians fell in love with the pies. Especially Tandara Alves Caixeta. Mom makes the best food! My favorite thing is when we're all at home, because that's when she cooks the most. Especially when Milko is there. It's always a feast when he's visiting.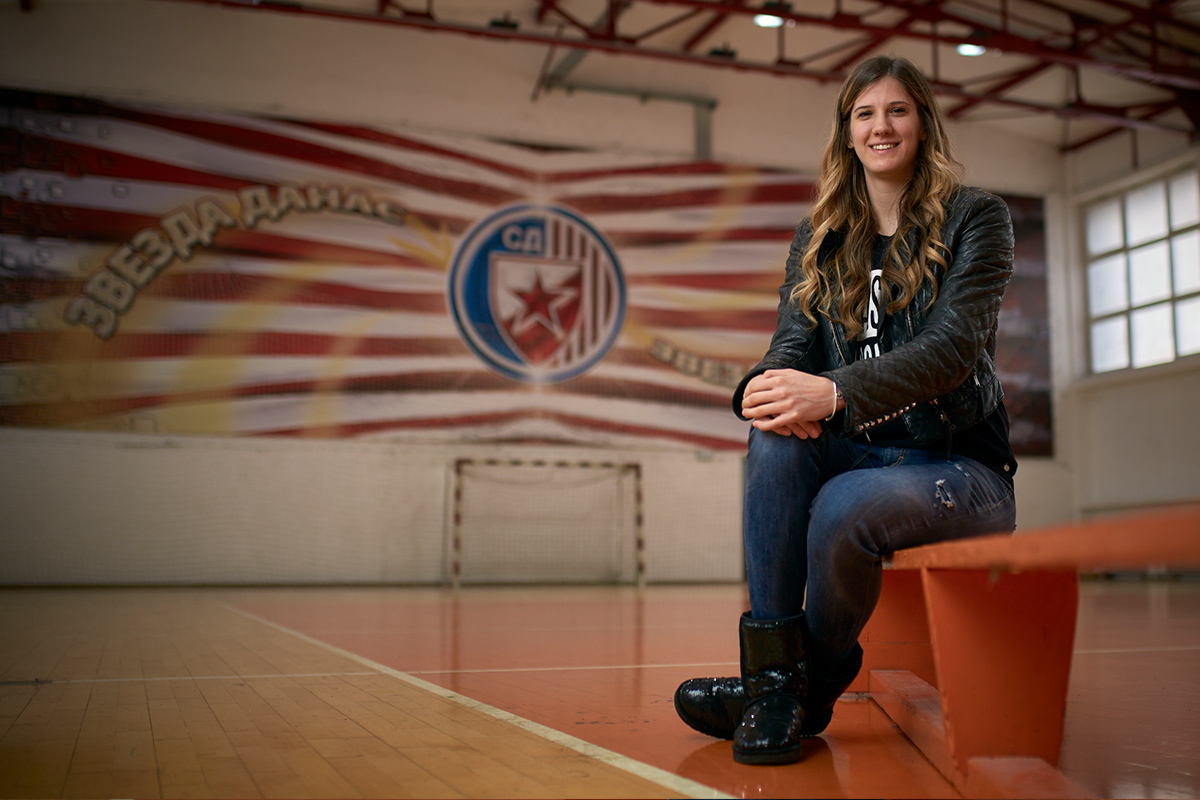 Interesting that's the case because it seems that you would be the favorite of the family, seeing how you're the youngest child?
Well, I am. I'm the youngest and I spent the most time with Milko, because Milka had already gone abroad and he took care of me and loved me like no one else. My parents didn't have to worry about a thing, because he'd take me everywhere and it made it easier on them. I'd always spend time with him. You could probably read somewhere that I would stick to him all the time when I was little, but I must've been a nice burden because he never complained. He picked me up from kindergarten and took me home from school. We've really had a close relationship since we were kids and it's still like that today.
Your brother and your sister both have successful basketball careers. Though they're in a different sport than you, seeing how both sports are a team effort, how much does their advice or constructive criticism mean to you?
We've all been raised in sports so we share a lot of viewpoints. They never interfered with my technique, when and how to hit the ball and the like because they really don't know volleyball. What's important to me is that they support me, the way they did during that time when I didn't have a club and was trying to decide where to go and what to do. That's where they matter the most to me. Our agreement and conversation never reached the point where we would have differences in opinion, because I accept their advice and criticism in the best possible way. It's something unique to us that helped me out a lot.
In addition to the fact that you finally got to celebrate a New Year together, do you have a family tradition for when you're all in Belgrade?
Family lunch at mom's and presents! There must always be presents under the tree for us. When Milko called me over today I knew it was for the presents, but I pretended not to have a clue.
We heard you can often be seen in the marketplace with your mom.     
My mom always walks to Djeram or Kalenic market as they are the closest to us. Just the other day we went together with her best friend who lives in the Boulevard. It's an irreplaceable experience for me. When I'm here I spend time with my friends and my parents, because I know how much it means to them, because we're often away. It means a lot to me too to know that they're happy and satisfied. I think that was one of the reasons they insisted I stay with Red Star. I am the youngest child and I'm really sensitive because they spoiled me. This way we're all together and it's wonderful.
You mentioned several times that you were spoiled. Still, judging by the effort you put into your training and your discipline, it feels like that's not really true?
I don't have any problems admitting I was spoiled, because to some extent I was spoiled in a good way – I feel good and am not bothering anyone. In the field I'm totally different and I work hard in training, so I don't have a problem with that. I've been spoiled by my brother and my sister, but my mom and dad insisted I go to school regularly, keep my grades up and go to college and earn a master's degree. Their word was law for me, no matter what they wanted. They gave me a choice between enlisting in the Third Belgrade "gimnazija" or the Second Economy high school. I had 99 points from junior school, so "gimnazija" was out of the question and I enlisted in the Economy high school. I was a B+ student, but my teachers would support me because I was also the only athlete. After that I graduated from the Banking academy where I also got my master's degree. Now I'm in my doctorate studies so I can dedicate myself to that while I'm in Belgrade.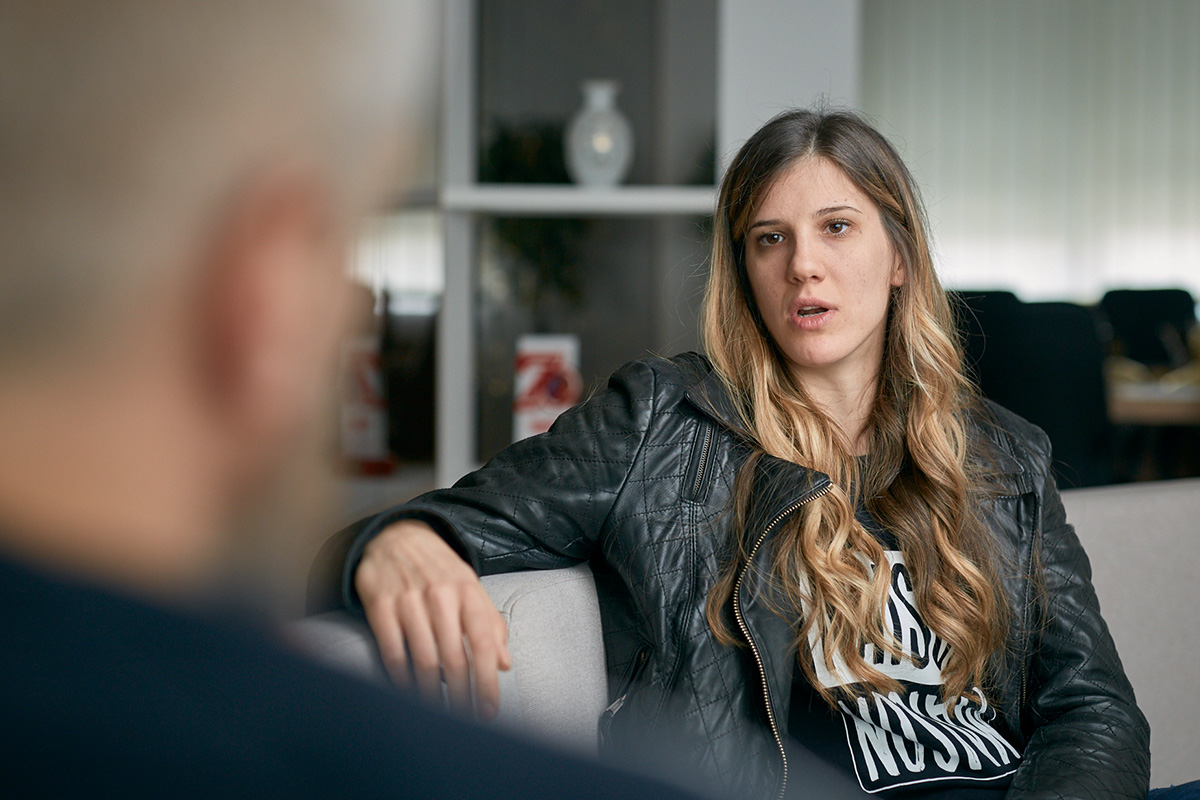 Do you plan on working in that field after your volleyball career?
Yes. I think I have a healthy relationship with my college professors. I try to attend as many lectures as possible depending on my obligations and I learn to learn and not just to pass my exam. I'd like to work in finances after volleyball because it's something that interests me.
You took your first steps towards becoming an athlete in the basketball course, following your brother and sister. Still, much to the delight of everyone, you ended up in volleyball. How did that transition happen?
We had a basketball course behind our building and the first sport I started playing actively was basketball. Seeing how I was the youngest I returned the balls to the court for my brother and sister while they trained. Milko's friends would come over to play every day and I was always there watching them. Since I was a child I watched Stojanovic, Bodiroga... to me they were the biggest stars and they still are. I think I was two or three years old when dad lifted me up on his shoulders and took me to greet our basketball team when they were returning from winning a championship. Of course, I had no idea what that was about, but it was the biggest deal for me. Still, the circumstances were such that women's basketball wasn't that popular back when I started. There were maybe three or four of us who wanted to start training and that just wasn't it. On the other hand, there were a lot of girls training volleyball. That was how one of our friends' mom came to our house and suggested my parents to enlist me in volleyball since I was tall and that's how it started.
We assume that you got a lot of support from your basketball family?
Of course everyone was with me. My dad especially because I was the youngest. My parents realized I fit in really well into volleyball and it was really the right move. Still, to this day I still follow basketball the most and it's my biggest love after volleyball.
As many say you are a "Red Star" kid because when we look at your biography you spend the period between 2008 and 2013 there, but you actually entered that club much earlier.
I started in Red Star cadets. In my first year I crossed from "Postar" to "Red Star" and it was the best movement of my career. I worked with Bane Gajic and after two years I was transferred to the first team led by Ranko Pavlicevic with whom I trained for a long time. I spent a long time in Red Star. I was even the team captain at one point and left a mark at sorts because we won some titles and cups. Even in the CEV Coup in Europe we won second place. It was a really a beautiful story for the start of my career.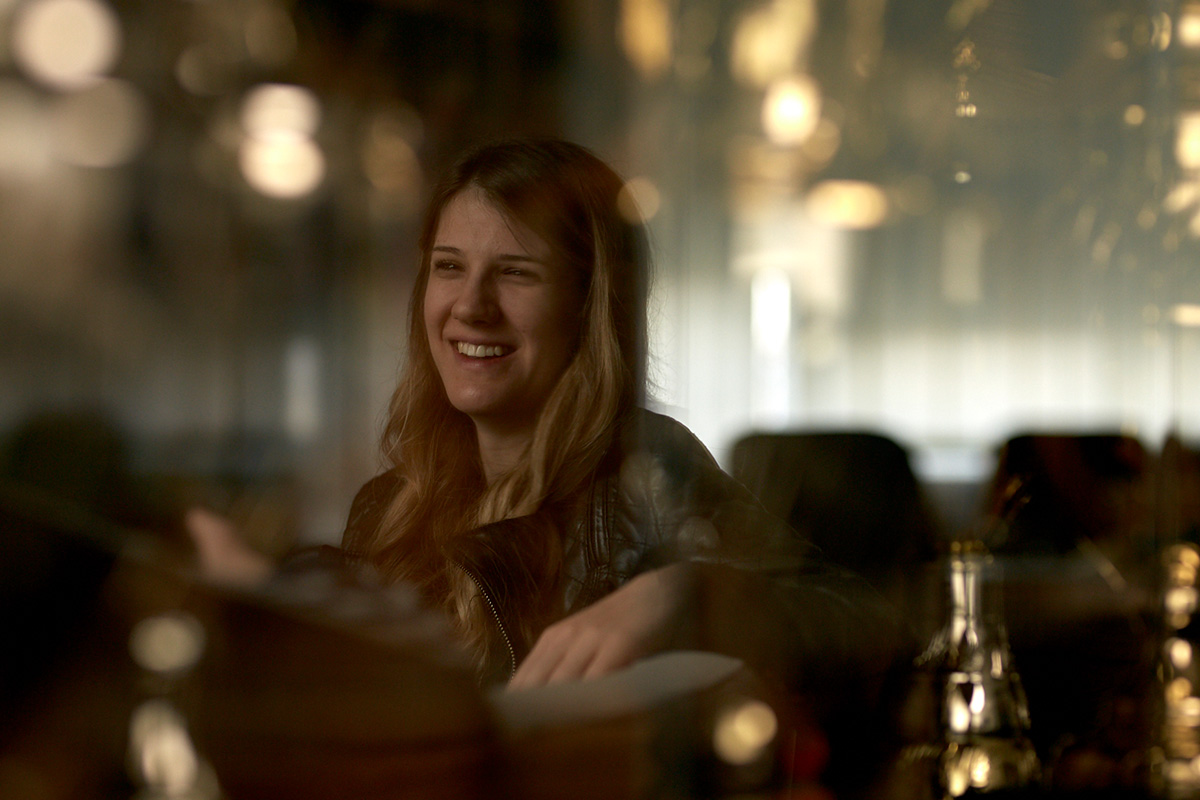 After playing in Hemik from Polica in Poland, Turkish Belediyespor from Salihli and Brazilian Volei Osasco you ended up in Red Star again.
It just so happened that an engagement in China fell flat after I waited for it whole summer. Going to China was supposed to be a safe move seeing how the financial offer was really good. I was thinking that since I'd already played in Brazil I could play in China too for four months and earn some good money. I didn't end up in China because it turned out they didn't approve the budget for me. So, in agreement with my family and Red Star management I decided to stay here and help them as much as I can and they me of course. I am sure I made the right decision because I am in a great team and have a great coach. This is more important than anything to stay in a good rhythm seeing how world championship is waiting for me and it's my priority this season.
Red Star, when we look at your family, is the logical outcome. Your older siblings also started off in Red Star.
Red Star is really important to us as a family. Since we were kids we've all been rooting for Red Star and it was never questioned where I would play when coming back to Serbia. Before I went back to Red Star I spent some time thinking where I could go and what I could do. Since I do everything after consulting my family, we discussed it and decided that I should go back in Red Star.
You mentioned trophies. How sure did this trophy hall of Red Star volleyball club make you that you made a right decision? Do you get additional motivation for the new season in your old club?
Motivation was a problem for me, seeing how I came back from European volleyball came back to our Superleague. Without the desire to look down on our league or say it's bad, but I've stepped out of it and now I'm going back. At the start I had no idea how I could help the girls. Without any motivation it would've really led to nothing. However, now that I'm back and I'm registered to play again, it all came back to me. I felt like I did on the first day I came back to Red Star. This is the club that's special to me. I am really not here for financial reasons, but I'm playing with my heart and this is what matters to me. Now that we're in this trophy hall, I remember all the victories and celebrations with my team. I'm hoping that this year we'll bring that light back to Red Star where it belongs.
You are also a regular visitor in Red Star games. Even though in Serbia we mostly watch the Euroleague you also visit regional league matches.
Since I came back I watched every game. I also watched the ABA league and Euroleague which I see the same, honestly. Seeing how I feel nervous when Milko plays as though it were me out there, it doesn't matter if he's playing Olympia, Zadr or Efes. I talked to Milko about it and he told me that when you're playing for Red Star, it doesn't matter if you're playing in ABA or Euroleague. It's all equally important and takes equal dedication. It makes you just as nervous when you lose and when you make a poor play. The truth is that Euroleague is more popular, which is normal, but the atmosphere in Pionir hall after we won against Barcelona was completely unforgettable.
How much does your experience help in matches? Say in the European championship that you played in Azerbaijan?
This dedication in European championship especially when you're playing as a guest. We were watching the Azerbaijan – Turkey game for the third place and it was a really good game. There were fans, great cheering, but it doesn't compare to our fans.
Most athletes from our team sports say it's much harder to watch from the bench than being on the field. Do you agree?
I was just talking about it with my family. Like, after a lost game that Milko played in, my mom couldn't sleep until 3AM. Every time I ask her how that's possible, especially since he plays almost every two days or so. My mom always reacts the same regardless of which league or stage he's playing. She says she also acts the same when me or my sister are playing. Now that I watch Milko in Belgrade, I also act the same. I am so nervous when he's playing, like I'm watching him in the Olympics finals. I know how important it is to him to play well and get great results which makes the game even more engrossing. It really gave me the idea on what it's like when you're looking on from the side. When you're on the court yourself, you get caught up in the game and don't think about it too much.
Your days as a cadet coincide with the time when Serbian women's volleyball flourished. Who were your role-models? Were they girls your age or maybe someone older or younger.
I followed volleyball but not like I followed basketball which was where most my role models came from. I followed Maja Ognjenovic when I was little and also when I met her and we played together in Poland she left me with a great impression. To me she is 'number one' both as a player and a person. A lot of people who've known her since she started playing instead of Maja Simanic also say the same thing. Back then Vesna Citakovic played and she is the true captain as you already know. Maja treats every game the same way, whether it's in the finals of the Champions' League or the field league. This really meant a lot to me because I never felt any pressure like I did with many older players when I was just starting out in Red Star. She never pressured anyone or acted strict and authoritative. You could reach any agreement with her and get advice for any area of life.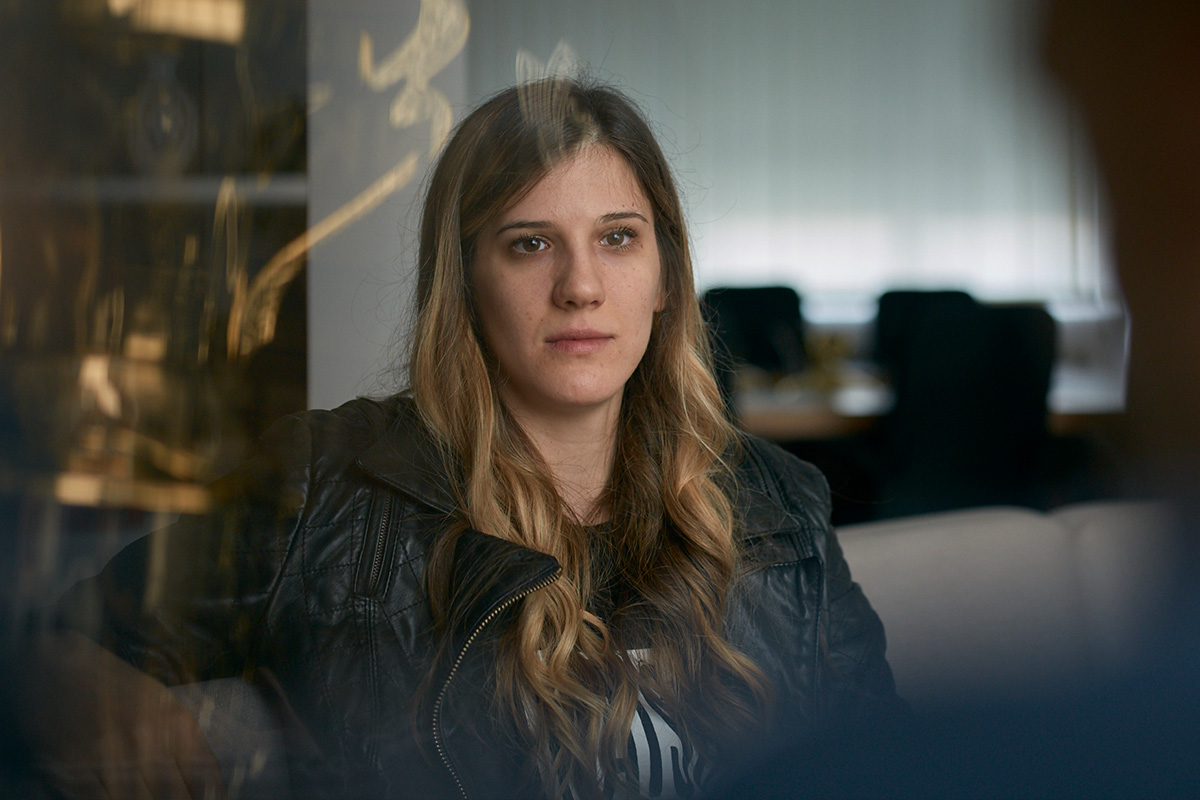 You started your career in the senior team in 2010 and you immediately won gold in the European league. What did that feel like, seeing how you were practically a B representation?
I was a child back then and it didn't feel that significant back then. It was completely normal for me to play for the representation. Back then I was playing in Red Star, Nesovic was injured and I substituted and began playing immediately. In a few years when I realized what responsibility is on my shoulders in the representation, it became much different. At first nobody is expecting anything from you – anything you do is good enough. That was why European League in 2010 was a beautiful experience for me. 
In 2011 the finals for the European championship was in Belgrade and the girls won their first gold. Did you cheer for them from the audience?
Yes, of course I did! I watched both the semi-finals and the finals. I remember when I went to the game with Jovana Stevanovic and we barely found a place to park. We were running late for the game and Germany was in the lead at that moment. Then, Sanja Malagurski entered and turned it all around. It was really a great game with great atmosphere, a full hall...it's like a dream to me. I'd love us to play here in front of our audience.
Is there a game that remained memorable for you?
I remember the CEV Coup game in the semi-finals against Uralochka. They were a very strong team back then, but we won in the semi-finals. We really went just to participate because we were the youngest team. We didn't go in with any expectations, but you know Ratko Pavlicevic – his goal was always to go for gold, no matter who's playing and that attitude really helped us. We had an excellent team who got along great and winning the silver that year was the cherry on the cake.
Grand prix is a pretty challenging competition that was organized to involve a lot of travelling, usually from one continent to the other. Would you say that Zoran Terzic used that competition to bring out the best out of you?
During those three years we went with the goal to win the medal in the Grand Prix. Other years we couldn't because the Olympic Games or the European Championship was near so we switched teams a lot. During those times the goal wasn't to win the medal and make it to the finals because that would've taken up a lot of time. Last year we did go for it so we prepared in advance. 15 players went. Tijana Boskovic was injured for two weeks and we really played great. We were lucky enough to be in Asia for all three weekends without coming back to Europe which meant a lot to us. We thought "If we don't win it now, we never will". When we lost to Brazil, it really hit us hard because we were at our best. We won the bronze there, but it all turned around in the European championship. On the other hand, before the European championship we had four checkups and we lost all four games with 4:0. I don't know if we won even a single set. It was a shock to us. It was like we were oversaturated, we lacked the motivation and we were a mess, but we knew we'd do our best in the European championship. And that's what happened.
What's your plan for the rest of the season?
I consulted with Terzic before I came to Red Star. I'm there now under a so-called 'open contract', so that if something really good comes up I can play outside the team. If not, I can prepare for the League of Nations immediately, though as of this year it's called Grand Prix. The competition changed and now it's a disaster because it lasts for five weeks and you change continents a lot. I'm not sure but I know we play in Europe first, then go to Asia, then South America, then Europe again and then Asia again. Either way it lasts for five weeks, starts on May 15 and ends by the end of June. The one thing I know is that we will have a break afterwards in July and then we begin preparations for World Championship so that we'll have lots of time to prepare.
The impression during the European championship is that your generation is the most dominant and convincing generation that ever played for us. Do you share that feeling?
I'm sure that's true. We have 12 players who win games when just one of them is in the field. We have good chemistry, we get along great and that's why we play that well together. I think quality comes first and I think that other teams aren't as high quality as they used to be. We currently don't have a real rival in Europe. Worldwide it's a bit different. There's China, who's really strong right now, Brazil who is amazing, but I think that we're taking the gold from the World championship.
So you are highly motivated?
You know that the dream of every athlete from our country is to be greeted by the nation with their team when coming back from a won championship. When we won the European championship my siblings texted me that I was about to stand on that balcony while they'll never experience it. What happened to me is a dream come true and definitely a big encouragement which motivates me even more to come back from the World championship with gold and sing the national anthem with our people when we come back.