15.06.2021
Bojana Stefanovic: Pirozhki from childhood
You know her as "Puslica" from the play "Neki to vole vruce", Lora from "Staklena menazerija", Nadia from the TV show "Ono kao ljubav" and you've also heard her voice featured in many cartoons. In each of her roles, whether it's on screen or the theatre stage, Bojana Stefanovic is always brilliant and enchanting. 
For 011info Bojana speaks about her childhood memories of Belgrade, about why acting became her calling and discovers how she put her talents to work and built a career she loves. 
Today you live in the noisiest part of Belgrade, but you grew up in a much different environment. What marked your childhood years? 
I am very nostalgic towards my childhood and Belgrade of that time. I grew up and spent most of my life in Topcider hill, Dedinje. We were a large family. My grandparents, my late mother, my father, sister, myself and my uncle with his wife and three children. 
The house was decently large, but seeing how there were 13 of us, everyone just lived wherever they could. From the laundry room converted to a kitchen, all the way up to the attic. We also had a big yard that we all enjoyed a lot. 
I miss Dedinje a lot. When I got married at 27 we moved to Vracar. Due to various circumstances, we all scattered when they sold the house, but today I'm a bit homesick for that area in the sense that I wish my children grew up surrounded by more nature than they have in this part of the city. 
I associate my childhood with nature and do my best to surround myself in it. I do my best to create that kind of environment as much as possible, so my terrace is full of flowers.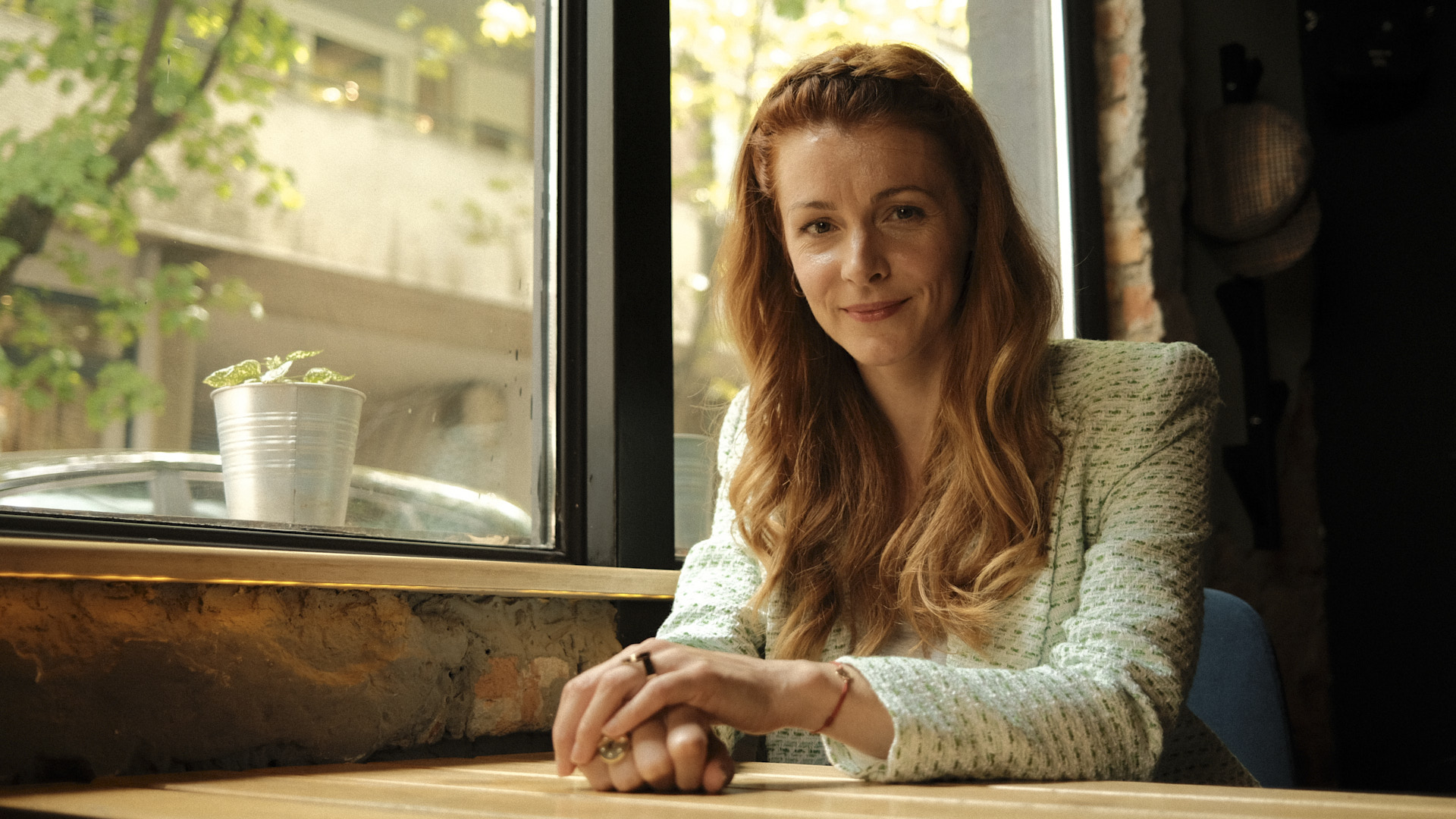 Dedinje of that time was not as close to the center as it is today, so you walked to school as a child.
I remember those long, long trips to school. Seeing how I went to the "22 decembar" school, now known as "Vojvoda Radomir Putnik" which was about a 45 minute walk away from my house. I always suffered a little because my friends lived near the school and I always envied them.  
Going out in the evening also gave me trouble. Back then we went out to the school yard and when you have to get home by 9PM and all my friends get  going five minutes before and I have to set off by 8:30PM, I always have to speed walk home to make it on time. 
Still you also often stayed in the heart of the capital. 
A big part of my childhood was closely linked to the center of the city. My grandmother lived in Iguman's palace in a top floor apartment which, I assume, used to be reserved for some employees or officials. Under it were salon apartments and the others were on the top. 
I also remember Pionirski park as the place where we spent time together and a pizzeria located across the street. Today there's a clothing store there I think. I connect a lot of my childhood memories to food. I remember pierogi from a small kiosk across the way from Igumanova palace which my mom would buy me when she wanted to treat me for breakfast. 
You lived in a large community. How difficult was it to find a place for yourself? 
The difference between my sister and me is almost 11 years and on my uncle's side I have three cousins. The oldest is five years older than me, so I spent most of my time with the younger ones. Still, as a child I felt like I was a single child and suffered a lot because of it. I really wished for a brother or a sister so we could be a team, because I felt lonely even though we all lived together. 
On the other hand, seeing how I was a mixed bag I didn't have a problem being and playing on my own, so I never felt like I didn't have my moment so to speak.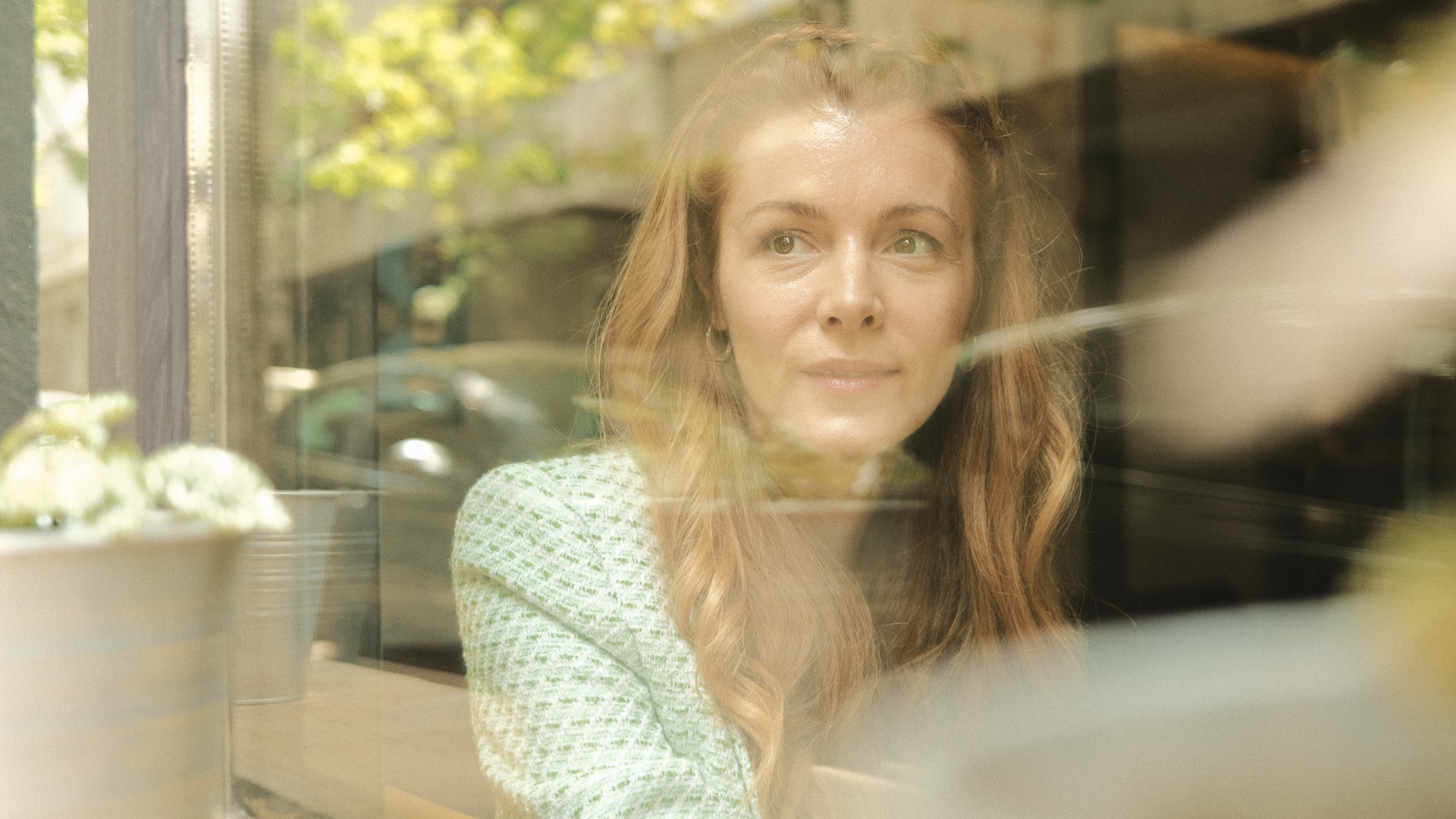 So you were a combination between an extrovert and an introvert. 
Total combination. I knew how to be on my own and play with my imagination, but I was also an extrovert in the sense that I loved everything in the domain of my today's profession. As a kid, I always wore colorful clothing - everything had to pop and I liked polished shoes with an audible heel step. 
I remember a shoe store in Knez Mihailova that had carpeting so my dad had to take me outside to make sure the heel clacked against the asphalt when I walked. Otherwise there was no way I'd wear them. 
I also always organized my brother and sister into putting on New Year shows and later plays for my sister Iva's birthday. I'd make a show so that we had a quiz, told jokes, sang songs. I still have videos of some of those shows in which I of course had to have my own solo act. I remember dancing to some really long and slow song by Djordje Balasevic. I'd rehearse the first minute or two of the dance since I attended a dance school and after that I'd freestyle it. This all went on for so long that my father - normally a patient man - asked me at one point "Alright, so does this ever end?" 
As a little girl you didn't have the dream of becoming an actress, but it's clear that you had an affinity for that calling. 
I was very fond of performing on stage. In first grade I took part in a recitation contest with the poem "Kad je Maksim cuvao stado" by Jova Zmaj and won an award. I also have an award from a competition called "Pesnicke vedrine" where I participated with my own poems. I've also always been in the drama club in school, but I never went to a drama studio until high-school. 
It's a little unusual for an actress to graduate from math and natural sciences section of high school. 
My mom was a translator so I took the entrance exam for the Philology school, but also for the IV Belgrade gimnazija where many of my friends wanted to enlist. I passed both, but I chose the IV gimnazija because there were too many girls in Philology. I was usually friends with boys so it was intimidating to me to attend a school with lots of girls. 
So that's how I enlisted in the natural sciences and math and was completely lost there because I had always been more inclined towards social sciences. 
Why didn't you enlist in the social sciences orientation? 
Back then there was a distinct difference between the "padavicari" who were in my orientation and "dizelasi" who went to the social sciences so there wasn't really a choice for me. 
Of course the Serbian, English, and Geography professors all loved me, but I suffered a lot with chemistry. I wasn't feeling fulfilled in high school.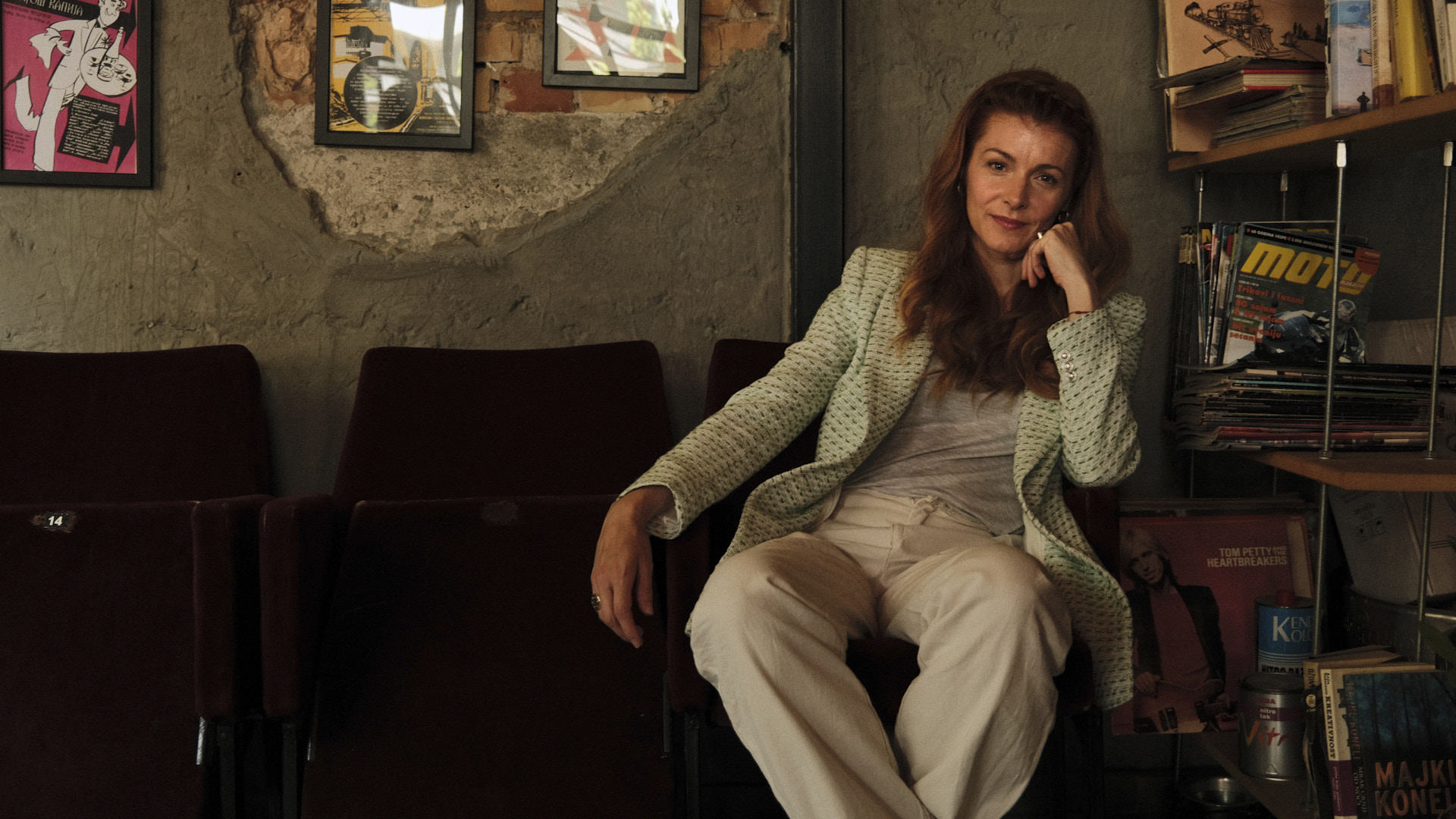 Your salvation was in acting. 
That's right. My mom saw on TV that there was a drama studio in Kolarac, so she suggested that I should try it. I agreed to audition with my friend, but when the moment came I was the only one who went. 
My mother also had a lot of affinity for art. When she was young she wanted to study painting and camera, but since my grandfather was a politician it didn't fit with the whole image. To this day I keep a mountain of textbooks about drama art that my mom bought and read. I read them all too. But even though I was in acting, I didn't have the idea to become an actress myself. I only started thinking about it when I went to the drama studio. 
Namely, everyone else there were preparing to enlist in the FDU, so I said to myself I'd try it too, after third year, because any later than that and I'd have to start preparing to enter a 'serious' college and I wouldn't have time. I prepared a little bit, the way I thought I should, showed up at the entrance exam and made it to the final selection. I still wasn't completely hooked on enlisting there. But when I saw all the classes there I was delighted and I really wanted to enlist because I loved all of them. That's how it started and by the end of first half of my first year there, I realized that was the profession for me. 
It started casual, but then you became the top student of your generation. 
I am a nerd and I love to study. My mother discovered during my first year that there was some kind of scholarship for excellent students. It was modest, but I was motivated to study so that I'd have some cash of my own. That's how it all came together. 
By the way, most top students in FDU are usually directors or producers because the actors usually slack off on theory studying like sociology, history of film...they slack off because it takes cramming, but I studied and that was that. 
You started working early on. What were your beginnings like as a young professional? 
I started as a student. We all did in our class. The first time I set foot on a stage it was the grand stage of the National theatre. I think it was our Faculty memorial day when we all participated in the commemorative show, reciting a speech from diction. I remember how excited we all were. 
Before that we had done a graduation play at the drama studio and performed it on Rasa Plaovic theatre stage. It's interesting that the first time I set foot on a stage it was in the National Theare, where I've been a member for 20 years. 
Although I still can't call it a real role. As a class we were all under a stipend from the Dusko Radovic theatre. One of my first premieres was "Srpska drama", but the girls played the roles of dreams. My first real role was in Branislav Nusic's "Hajduci" where I played Savka. Beautiful play. Alongside it, I also jumped into the play "Virus" in Zvezdara theatre, replacing Natasa Solak. 
This is why I had an unprecedented honor to work on the play "Neodoljivi Svaler Selimar" when I was 19 with such names as Muci Draskic, my direct partner Djuza Stojkovic, Nikola Simic and Aljosa Vuckovic. I saw it all as normal back then - I'm studying acting and they called me in for a play. I didn't even realize back then how big and important it was for a young actor to work with such names. I was very young and about as excited for the play as I was that my boyfriend didn't call me. Teenage years. 
Still, I remember Djuza who knew the entire play on the first reading rehearsal. Later I found out that he would learn his lines while walking to the theatre and was always ready on first rehearsal. That kind of thing sticks with you, when you follow the road of those serious personalities from our acting world.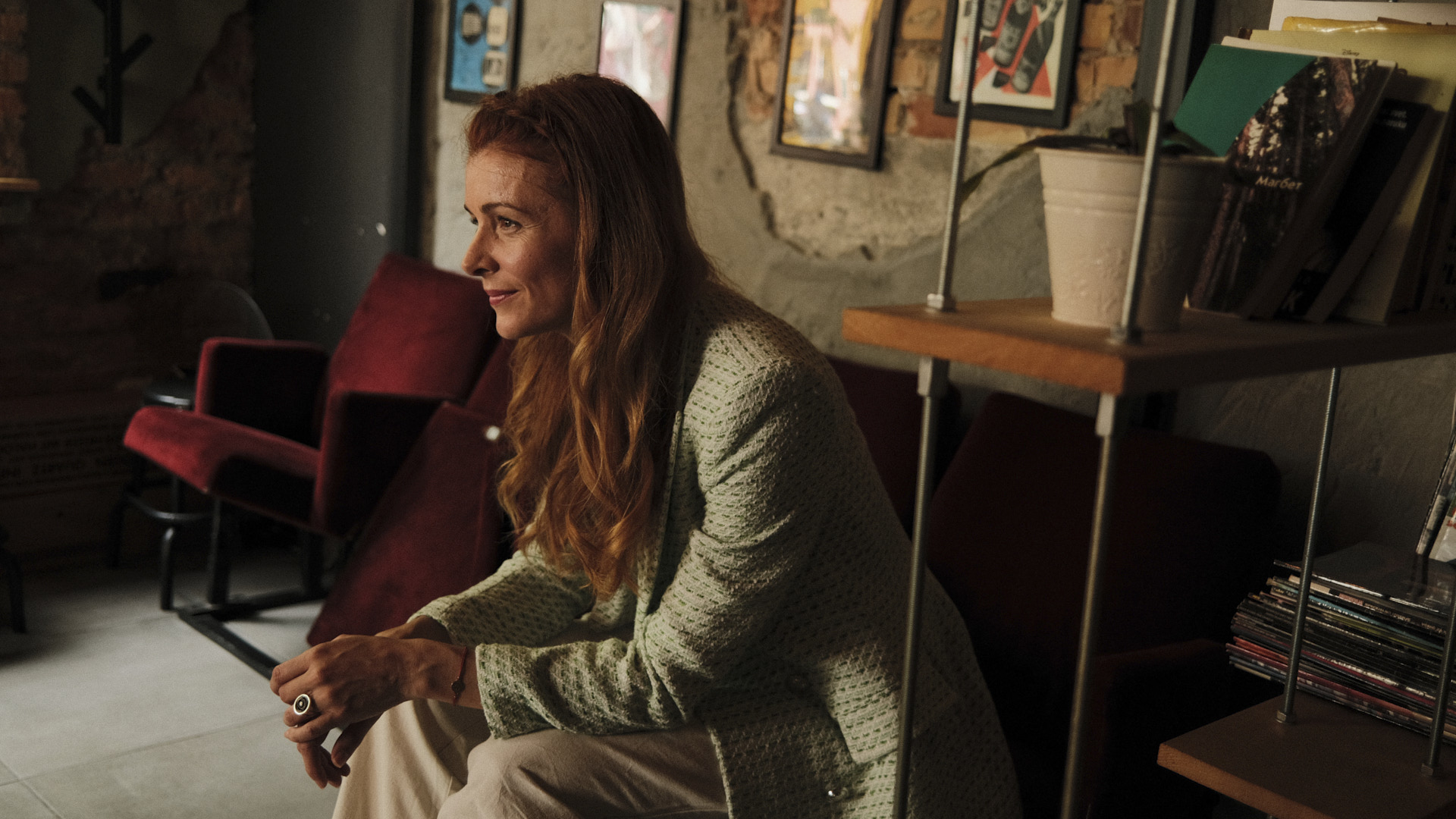 When was your first role on television or in movies?
I had television roles after the academy. One was in the show "Mjesoviti brak". Soon after collage, because during my studies I didn't record unlike some of my colleagues like Vuk Kostic and Sonja Kolarcic. 
Do you prefer theatre or TV? 
I love both equally. It just depends on which one I crave more at the moment. If someone told me I had to choose one, I don't know how I'd decide or if I even could. When I work on several plays at once and spend a lot of time at the theatre, I start to miss filming. When I'm filming, that's very arduous and takes away months of your life at a time. In those times all I can think about is how I'd like to rest and go back to theatre which is easier to fit into your everyday life. 
As a little girl you loved, in addition to acting, to write as well. You also continued to nurture this skill to this day, when you lead your own "FatMAMA" blog. 
The blog originated from thoughts and emotions like everything else in my life. I really love to write a lot and I never stopped doing it. I was on maternity leave in 2014 and had a lot of time on my hands. I'm not a person who loves to sit idle. I love to cook, on the other hand and have done that my whole life. I even have cookbooks that my parents gave me for New Year in 1988 and when I was little I played pretending I was Steva Karapandza. I also love photography which I inherited from my mother. When I was little I even had a small lab. 
That's how it came to be that my husband gave me the idea of starting the blog. It all started with just a few friends on my mailing list - there was maybe a total of 14 people. 
Then, I was hired for an event that had to do with the food industry. They gave me something to recite, but I told them that I couldn't say what they wrote down for me, I could only give my own experience in my own words. They asked me what I wanted to say and I said I had a blog and I'd like to do something similar. They took a look, were delighted and asked me why they didn't know about this. They advised me to start an Instagram account and go a bit more public with the blog. 
At the start I did it secretly. My picture and name were nowhere in sight because I didn't wanted people to see it as "Oh look, it's that actress and she's cooking". I wanted to see if it was actually good on its own merit and if people were interested. 
It eventually all set off and when it came out that I was behind it some press got involved so it grew even more. 
When I have time I work really intensively on my blog. Now during Covid it saw a lot more activity and right before New Year my husband and I made some short video recipes for our YouTube channel. There are thousands of ideas but it always depends on how much time my primary profession takes. If I only focused on it, it might actually become a serious business. On the one hand I'm a bit worried about it because it's not a classical blog where I just put out a recipe - it contains my thoughts and emotions. As my friend once said, if they gathered up all my stories from it, there would be enough to fill a book. So I can't just put out something once a week, I can only do it when I can really dedicate myself to it. 
How did you choose the name?
We have a saying in the acting business - everything is better in reverse. This means that you should never just play a role as it's written, so to say. Why would you always get a beautiful woman to play a 'hot chick' or a short actor to play Richard III? This especially goes for comedies. 
Seeing how I had some trouble at first convincing my acquaintances that I was taking all the pictures for the blog and that I was cooking and loved to eat because I was skinny and I'm an actress, I thought of the name FatMAMA because if I didn't have my metabolism I'd probably be a hefty lady by now, seeing how it's hard for me to give up burek, cheese pies and other delicacies. And yet I'm a mom, so when you put those together and imagine a cook, you get "FatMAMA".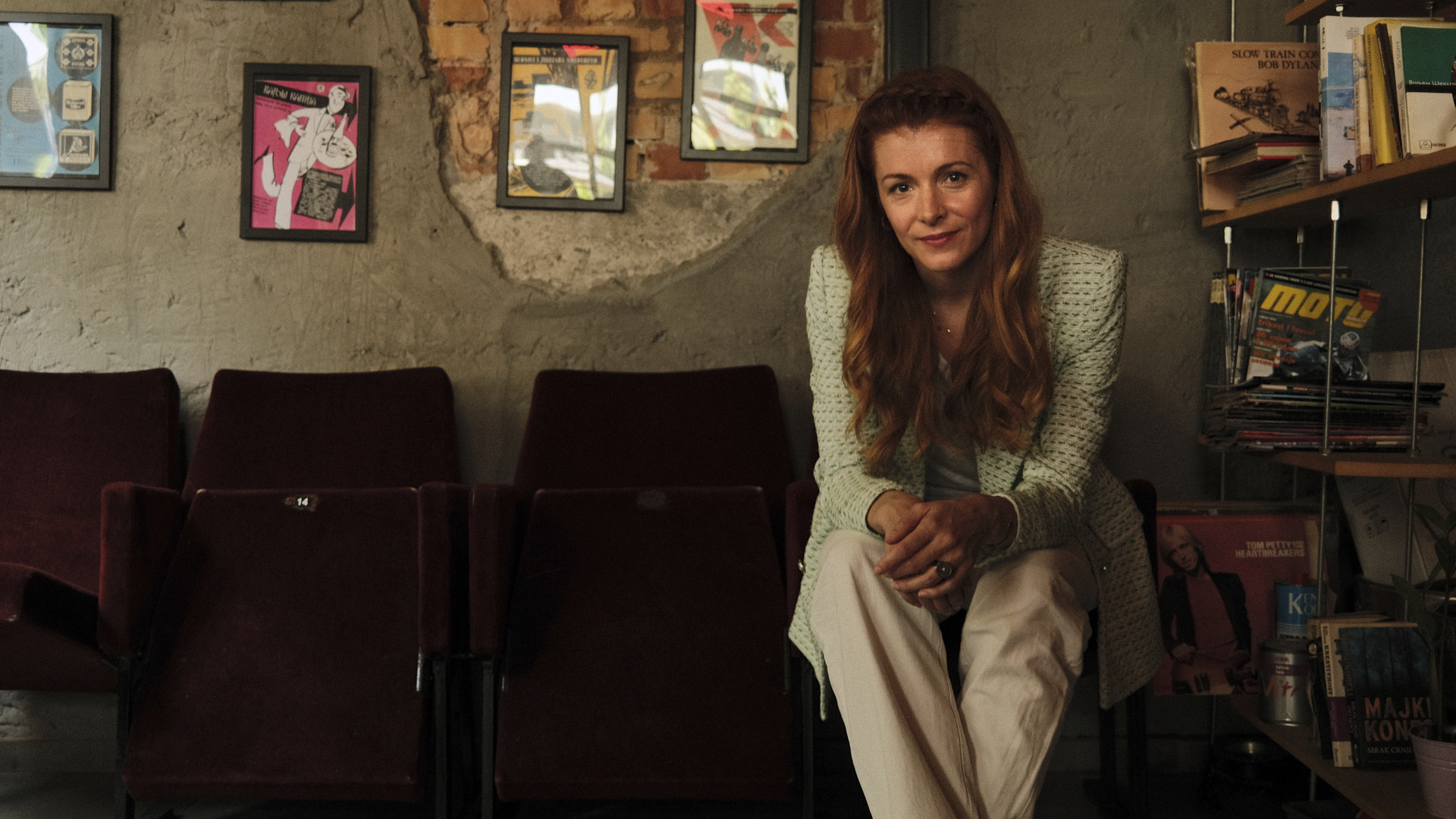 As of recently you also started a sort of a podcast on your Instagram. 
I see it as a hobby for myself and a small joy for those missing the theatre. 
I only started getting into Instagram in the last half a year because social networking always drove me crazy and I already struggle with privacy because of my profession. It took time for me to realize that this was something completely different, and not just publishing where I had coffee. That this was something that could be a medium and that I can choose what to see. I realized that I can also improve my life by choosing who I follow and find out what interests me. 
I realized that my most commented Instagram post was the one where I shared my thoughts on what Instagram was. I saw Brana Antovic who interviewed Radmilo Petrovic and enjoyed myself, so the idea was born. 
Again, when I'm being interviewed there are usually repeating questions. When I was younger, they asked me why I dated this or that person or how I stayed thin. I understand some people want to know, but what about us who want to hear something else? 
I thought to myself, imagine all the things I'd like to ask some colleagues I'm friends with, but whenever we talk about the theatre we usually get stuck on some problems with our plays, administrations or something else. Meanwhile the basics like how they feel when things aren't going well, what they like - that's what I want to know. I'm an actress myself so usually I can ask some questions that journalists would never think of because they aren't in our line of work. 
That's how I designed everything to be free-form so I can have relaxed chats with my colleagues. Usually they all have a character they put on for TV. You speak more slowly, more thoughtfully, you don't goof off. But here it's not like that because I talk to my colleagues like we're having coffee, and yet about things that might be culturally and socially interesting.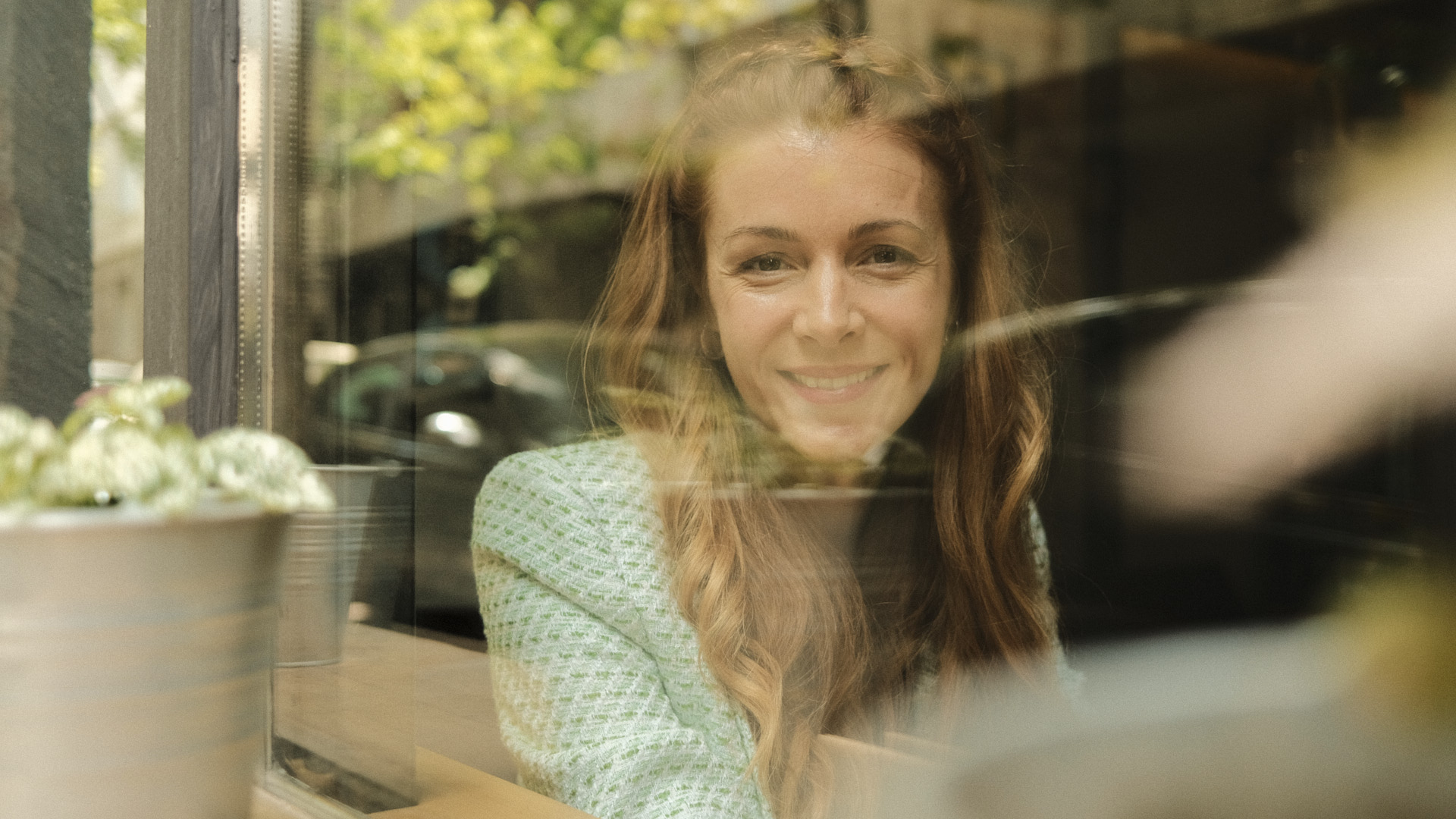 How did the Covid-19 situation reflect on your work? 
We started working on the "Vasa Zeleznova" play at the National theatre when corona started and we had to stop. We resumed in June but a decorator got sick and everything stoped again. We resumed again in September and premiered. The show featured 30 people with a lot of older colleagues and you can't wear a mask while performing so I was fearful the entire time I could infect someone. Everything was much more difficult. 
Nobody thought to, seeing how we also have an orchestra, singers and dancers, make something alternative. Like "Brod plovi za Beograd" is a show that's been the highest viewed for years and it's safe to perform and people would see it. It would've been much better than doing a play with Rade Marijanovic where I have to kiss someone eight times in "Neki to vole vruce". I didn't want to do that and I'm glad we didn't. 
What are your plans for the future?
Corona disrupted everything. Recently I was filming a pilot episode for a TV show. I can't talk about it now, we will see. There were also plans in the making for a really large play in the National theatre but that was delayed because it involves a huge cast and crew so it's also uncertain.
Kalina Kovacevic, Nenad Stojimenovic, Aleksandar Sreckovic Kubura and myself are working on "Brakolomije" and soon going to Stara Pazova. 
I've also been doing a lot of voice acting in movies. I used to work on cartoons but now I don't have a lot of time for that. It was back in my fourth year that Radovan Knezevic, my diction professor, recommended my colleagues and me to dub the Teletubbies. That's how it all started. I really worked a lot but I had to cut back when I had my child because it takes a lot of time and I couldn't fit in everything. That's why I work on movies now because I can't make the lengthy commitment needed for TV series. 
Still I stayed in that business and I also work on commercials which are unaffected by corona.