15.08.2020
Djordje David: Old Guard for the Spirit of Zemun Chivalry
You know him as the hardened rock star, actor, member of the judging committee for "Zvezde Granda" show and the fighter who beat COVID-19 in less than three weeks. With his 6'5'' height, tattoos and fierce gaze, Djordje David might seem a bit rough around the edges and unapproachable at first. But behind that image you will find a true, old-school Zemun gentleman and an emotional man who isn't afraid to pour his heart out to his audience.
You were born in Zemun. What was life like in the 'good old days'?
There's that famous line that one of our TV hosts used and later changed a little: "Zemun is a wonderful city, inhabited by very odd people". Except the TV host said "very lovely people".
Back when I was a teenager, just starting to understand emotions, character, life views, women, camaraderie and education...it was difficult to talk a person from Zemun into crossing the river.
In those years Zemun was very romantic. A bit reminiscent of the novel "Kad su cvetale tikve" ("When pumpkins blossomed"). When we got into fights, those fights were previously negotiated. If someone went down, you didn't continue to pummel them. If they get up, you continue, if not - they lost. In my time we didn't rely on weapons, but rather on this sense of chivalry that everyone had, which was based on defending yourself and your own. I think that was the most important doctrine from my time growing up.
The days I grew up in were set in romantic times where we dedicated much more attention to the process of approaching a girl and the way you'd start the conversation. We lived in awe and fear of the first kiss, unlike the kids today who hook up over the internet. There's a great banalization of everything and I think they are really losing out on the special energy that a courtship between two people, face to face, can bring. It cheapens the emotions and leads to a loss of romance, which in turn led to dumbing down and simplifying most human interaction. Especially between genders. I think there's a serious frustration, even though the internet has given us the option that I like to call "wham, bam, thank you ma'am". We didn't do it like that back in my day and those are things I can never accept because I know what we've lost in the process.
There are some things that happen in young age that can change your life from that point on. What was it for you?
For me it was the massive "EI Nis" gramophone that looked like a suitcase and when you opened it the top of the case was a speaker. In my house we listened to Vicky Leandros, Demis Roussous, Zdravko Colic (who was the only 'folk' singer by then's standards), Queen, Tom Jones...but also children's songs composed by Beli. I later worked with his sons Sanja and Dragan Ilic and we built a career together.
On family saint's days and birthdays I'd get that speaker, put it on my shoulder and sang for guests who'd then applaud me. But the applause was less important to me compared to the feeling in my heart that I'd have hearing guitar music.
Later I also had a guitar professor and graduated from junior music academy "Kosta Manojlovic" but I realized I'd never be a good instrumentalist because I was too extroverted and emotional and not autistic enough to truly dedicate myself to an instrument. I realized even as a kid that many of my peers were much better at it than me.
Still, even that young I started to gravitate towards guitar players. I can happily say that I've had a productive cooperation with all the great guitar players - ranging from Vlatko Stefanovski and Ras, to Goran Bregovic, Krle and many others. In my opinion, the best guitarist I ever worked with is Aleksandar Mitrovic Tomi, with whom I've been working for 18 years now.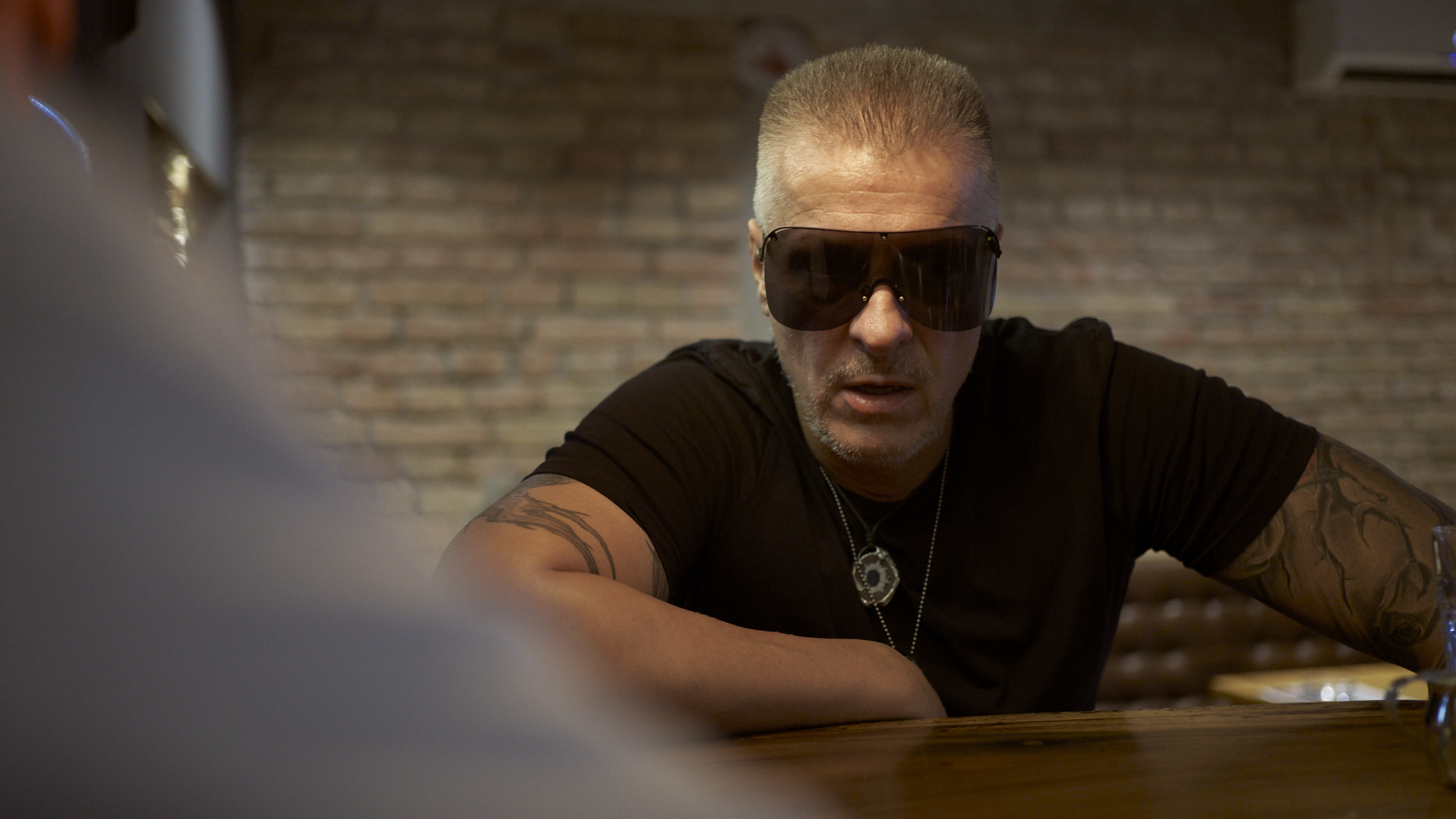 On the other hand, what was your first encounter with films?
It happened through Boris Dvornik and Bata Zivojinovic, whom I watched in partisan movies in the cinema. The school would collectively bring us to see movies and this due to me was like Comandante Mark and Il Grande Blek. They were characters who taught us the character quality of having pride in oneself and the need to protect and save what is yours.
Of course back in those days I never would've dreamed that one day I'd act side by side with Bata.
You mentioned fights you got into as a kid. Do you remember any in particular?
I remember two. In one of them I won and my opponent got a serious beating. It happened near the discotheque in the Pinki hall of sports. It was the place where really serious characters would hang out. People who usually moved on to become really serious criminals.
It was there that I got into a fight with someone who was famous and I'd rather not mention his name. We fought over a girl - what else - and I won that fight.
But a few months later another guy - who is a member of the clergy today - beat the lights out of me for the same reason.
Speaking of girls, would you like to share some romantic tales from your youth?
When it comes to girls, I have to say that I've always had a bit of a handicap I still feel today. I was never good at 'wooing' any girl and I'd always end up being the 'wooed' party. It was probably because I was seen as this 'cute kid' my whole life. I was usually, let's say 'accosted' by older ladies. When I was 18-19 I'd often be 'seduced' by women aged 32-35 which we called old back then. There were various famous ladies from the movie industry, singers etc.
I'd lost my father fairly early in life, when I was only 15 years old, so I was always fascinated by people older and more experienced than me who had a lot of intellect and education. I'd absorb their stories about their life experiences. It was from those older people from Zemun that I learned one thing - a real man never brags or name-drops. I stick to that to this day.
Now, why did I say it was all a handicap for me? Well, the ladies always saw me as a character from Thomas Mann's "Death in Venice" novel. I was that kind of treat for them.
But there was an upside to it. A theory I coined when I was about 45 was proven to be true over and over as years went by. This theory was that your mother educates you until you're three, then your grandmother educates you while you're in school, in puberty you get attached to older sisters and younger aunts and when it's time, you learn the romantic ropes from the ladies you get involved with. This is why I'm always grateful that I was on the radar of some very educated ladies who lived by admirable life codes.
If you add to that my early loss of my father and the fact that I was raised by my mother, and that I only became a father myself when I turned 50, I'd say that I've turned out a decent human being all things considered. I'm not malicious nor did I ever make a woman unhappy. I think I'm one of the regrettably few men from the Balkans who can say they've never struck a woman in their life. This sadly seems to be a rarity in our region.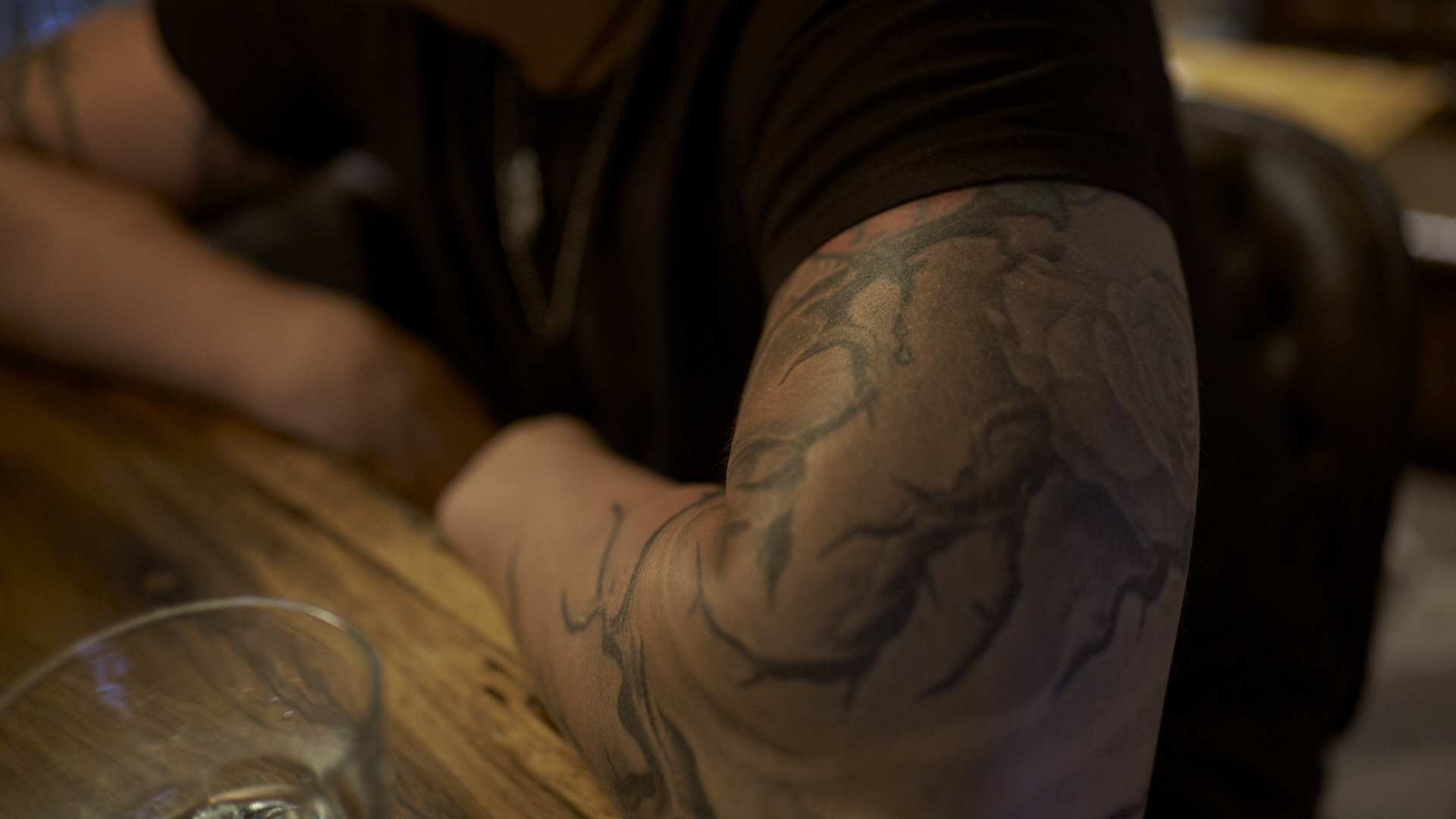 You grew up in an environment that also gave rise, as we said, to some people on the other side of the law. But you don't seem affected by that?
I've had the amazingly high chance to go the wrong way, which also meant I had a high chance to go to an early grave. In my family everyone were professors, bankers and legal workers. My father was a member of the Communist Union and a secret advisor first in Tito's cabinet and then later for Draza Markovic. He also created alongside Mr. Mira Vuco what we know as 'small trade' today. On the other hand, my mother was the director of all Beobank branches in New Belgrade and she was even Slobodan Milosevic's boss at one point.
However all of this didn't really have any bearing on us as kids, when it came to our relationships with one another. If some kids didn't have enough money, we'd gather money for them between us so they can join us to go to the cinema or on field trips. And we didn't do it for any kind of credit or self-congratulatory reason, it just went without saying for everyone that we should do that.
Zemun was your support system after you lost your father as well.
More specifically, the Zemun high-school that had a serious tradition. When you look at the people who taught there and the people who went on from that school to make a name for themselves in the media, economy and political world, you realize it was a special kind of crew.
The Zemun high-school is just like that. I know that the school principal and all my aunts who taught there did their utmost to make sure we grew up to be people with morals. It was the time after Tito's death, who was everyone's central figure. We had a motto back then which was "I love mom, I love dad, but I love Tito most of all". They taught us that way. Zemun and Zemun high-school had a big role for me back then when it came to my relationship with women, or as I like to call them 'the stronger sex', but also friendship and learning the true values in life.
I'm under the impression that Zemun to this day retains this spirit, even in our time of rigid education. I think the kids that come from Zemun today still have some values based on these German models of education and that it's a good thing.
The war that broke out in 1991 was a rough wake-up call that confirmed some things that we already knew, growing up in Zemun. I think that it was thanks to this kind of education and courage I was able to cross the bridge in the end and incorporate with the crew ordinating around Belgrade.
You're somewhat of a unique presence in our national scene. Excelling in both acting and music, we could say you're a sort of a modern Renaissance man. How hard or easy was it for you to get to where you are?
I can't put into words how painstaking it is to maintain this in today's time. I am an advocate for the value in both high emotional and intellectual levels.
I'm not the most educated, or the most intelligent or the most emotional person alive. But I do think that these three disciplines are very important in growing up and forming our personality. These are the things that make us better no matter what we do in life.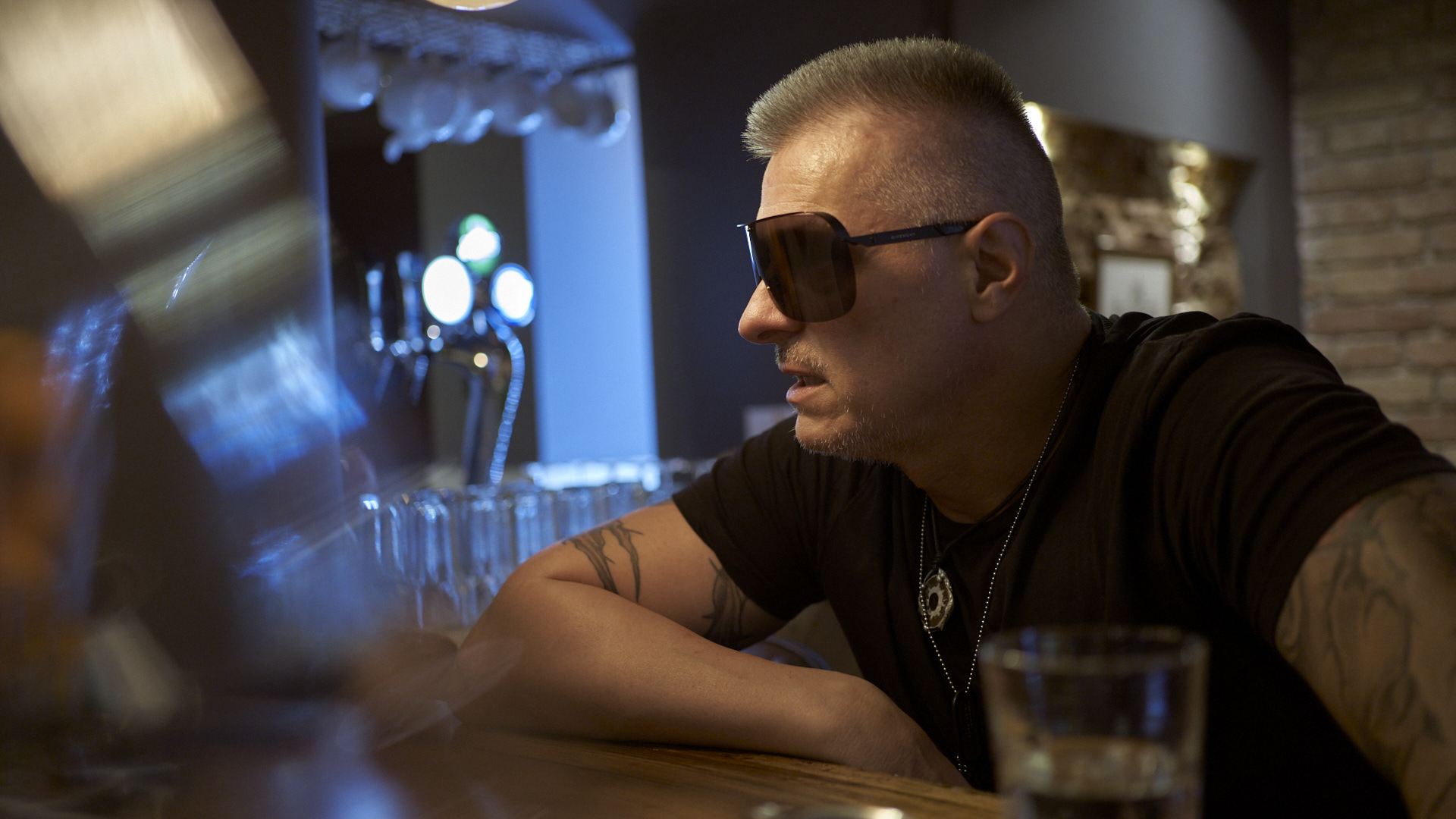 You stick to your principles without compromise and no matter the consequences?
I have seven years of official employment behind me, I am not a homeowner, nor do I have a regular paycheck, but I still represent the Belgrade guerilla in the nicest sense of the words and do my best to bring my views and emotions across as much as I can.
People often ridicule, but that comes with the territory no matter what you do, and so does the praise. You have to be precise with yourself in knowing why you are doing what you're doing. Until recently, I did it all for the young people in my band - Tomi, Dzela and Djole and as of recently I have another young soul to think about, which is my daughter Stasa.
I know that the worst you can hear about me is that I was a lunatic with his head up in the clouds, who never conformed to reality. Nowadays this is starting to sound like a serious compliment.
On the other hand, I think that nowadays we are divided from everything that makes up a home and education. Maybe this sounds strange from someone who plays rock'n'roll and has tattoos, but I think nowadays these are romantic features. Kids nowadays get into some serious disciplines, starting from viagra, in order to fascinate themselves, their colleagues and only then the women, whom they barely even think about. As a parent myself, I'm seriously concerned for my child. I try to teach her all the right things. Of course, my wife Ana who is exceptionally devoted to our daughter spends the most time with her and is really an amazing mother. As a man who's the bread-winner and constantly out on the hunt, spend much less time with my daughter.
All the domains you've ever worked in had an educational component to them and it's easy to see that you put a lot of effort in that regard.
It astounds me that people in the 21st century, despite all the opportunities and comfort they're enjoying, still have so much hatred and intolerance towards anyone with a differing opinion. I'm constantly amazed by the amount of malice.
I'm even more appalled by people who are public figures allowing themselves to be reduced to the lowest possible level of cussing and crass behavior over politics or some other trivial reason. To forget that they're supposed to be gentlemen, to demean women on the opposing side and talk horribly about them. A public figure should be a role model. Even if there are only a handful of people looking up to you as some kind of authority, that immediately places you in a position of responsibility.
However, it's not until you have a child of your own do you truly understand that kind of weight. This is why I fight to make sure our mentality is not forgotten. Not only our history of who did something good or bad to us, but also the culture on which the Balkans grew, back when it was a unified whole under the name SFRJ. To not forget that King Milan put the war against Bulgaria on hold for 24 hours in order to let a convoy pass and provide assistance to the wounded from the enemy lines - an act never before seen or repeated after in history.
It should be known that we have people from our region who are instrumentalists and listed in worldwide encyclopedias as rare geniuses of their art and that in terms of movies and theatre we were held in very high regard.
This is why I believe that any artist, as a reflection of the economic and political state of their country, should be close to the authorities. Why? Because any artist without support - meaning finances and media - practically doesn't exist and can't fulfill their role and tasks.
Bata Zivojinovic had a thing he used to say about this: "Limpy would call us up at two AM to come cheer him up, but we also knew to call him at two AM when we needed money to film Neretva and Sutjeska."
Anyone who's trying to give the people any kind of art and who is condemned to work on the scene practically doesn't exist unless they have the opportunity to show how they think and act. It's the basic guideline to my mind.
It's a way for me to fight to make sure that everyone has the right to their own views. Now, whether or not I want to sit down and break bread with you or not depends on what kind of person you are, how you treat your children, your siblings, your spouse, your parents, coworkers... And not what political party you support, what soccer club you cheer for - those are your personal affairs. For example, Goran Grbovic is one of my closest friends and I'm a diehard Red Star fan. Therefore we have to understand each other and know who the other person is, not what they're interested in.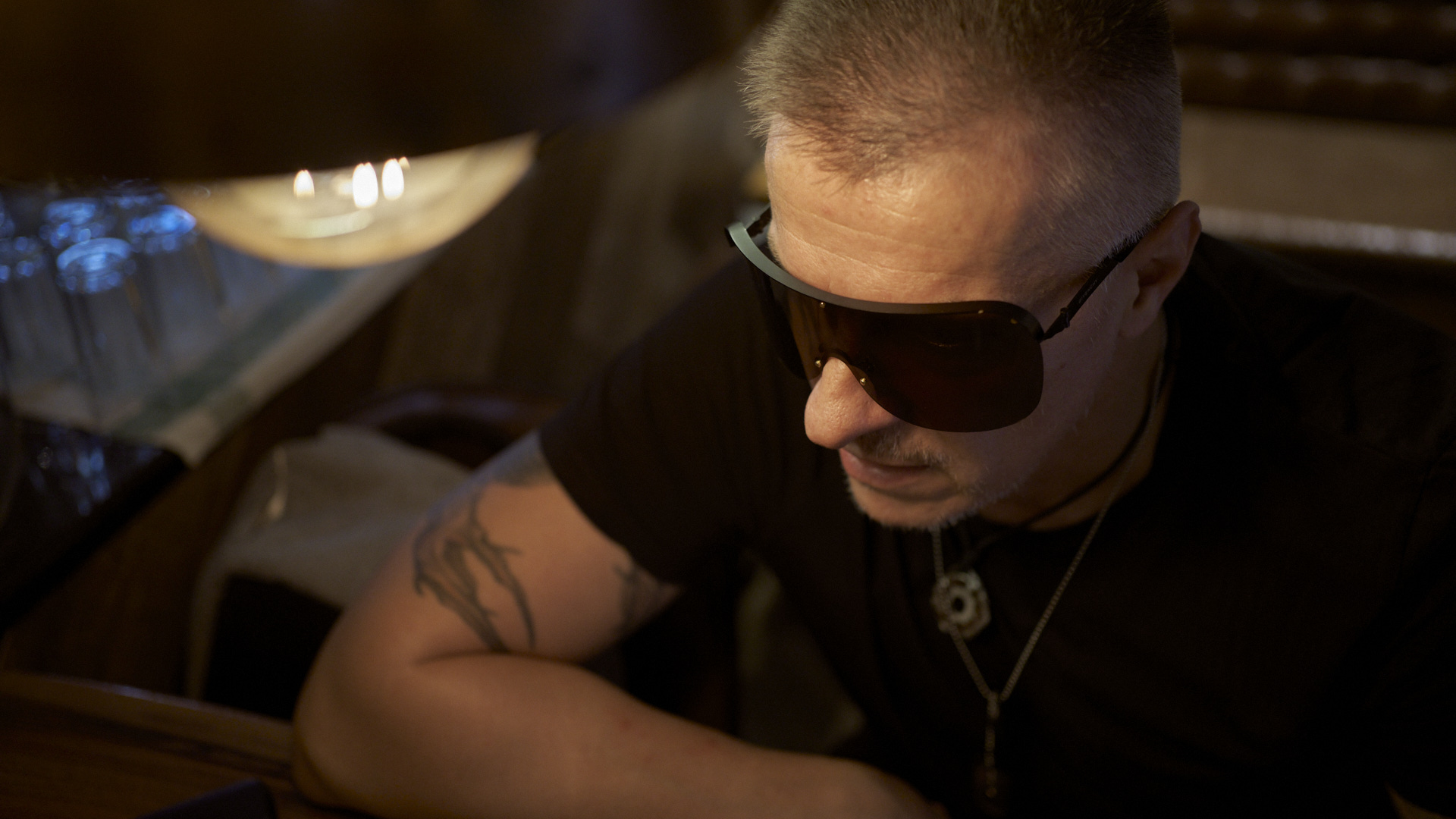 You've accepted to sit on the judging committee for the show "Zvezde Granda". It seems that not everyone understand why you accepted this offer and that there's a clear goal behind it.
I've had criticisms of my decision to join Zvezde Granda by pseudo-musicians, while the more serious artists kept quiet. The gist of it is that Zvezde Granda is a platform on which Sasha Popovic allowed me to promote my own story, rock'n'roll and my relationship to music. Ever since I came on you can hear a shift in the type of music and more pop and rock songs during premium air hours than on other television stations.
I can say that just like in the first season as now in the upcoming one, I've had excellent cooperation with all the kids we worked with and I believe they benefited from the lessons I gave them.
Working on this committee isn't easy. You have to keep up the pace five days per week in 10-hour recording sessions. That's why I say true beasts are working on that show. No matter what you think about Viki, Bosanac, Marija, Karleusa, you should know that those are people with nerves of steel. None of them need to be on the committee for Zvezde Granda, but they are all here because each of them has some kind of goal to achieve.
On the other hand, people think I made some kind of compromise by joining the committee. No, it all boiled down to the fact that they needed to spice things up and I stayed true to myself while Grand production also stayed true to themselves.
I even think this whole thing rejuvenated me in a sense. When you're working with those kids on their singing lessons, expressions, impostation - you go back to the roots along with them and renew some basics that you might've lost from your expression, emotion, technique. So as long as my 'noggin' keeps doing its job, I'll keep doing it. When I see I made someone happy, it also makes me happy so I don't expect anything in return.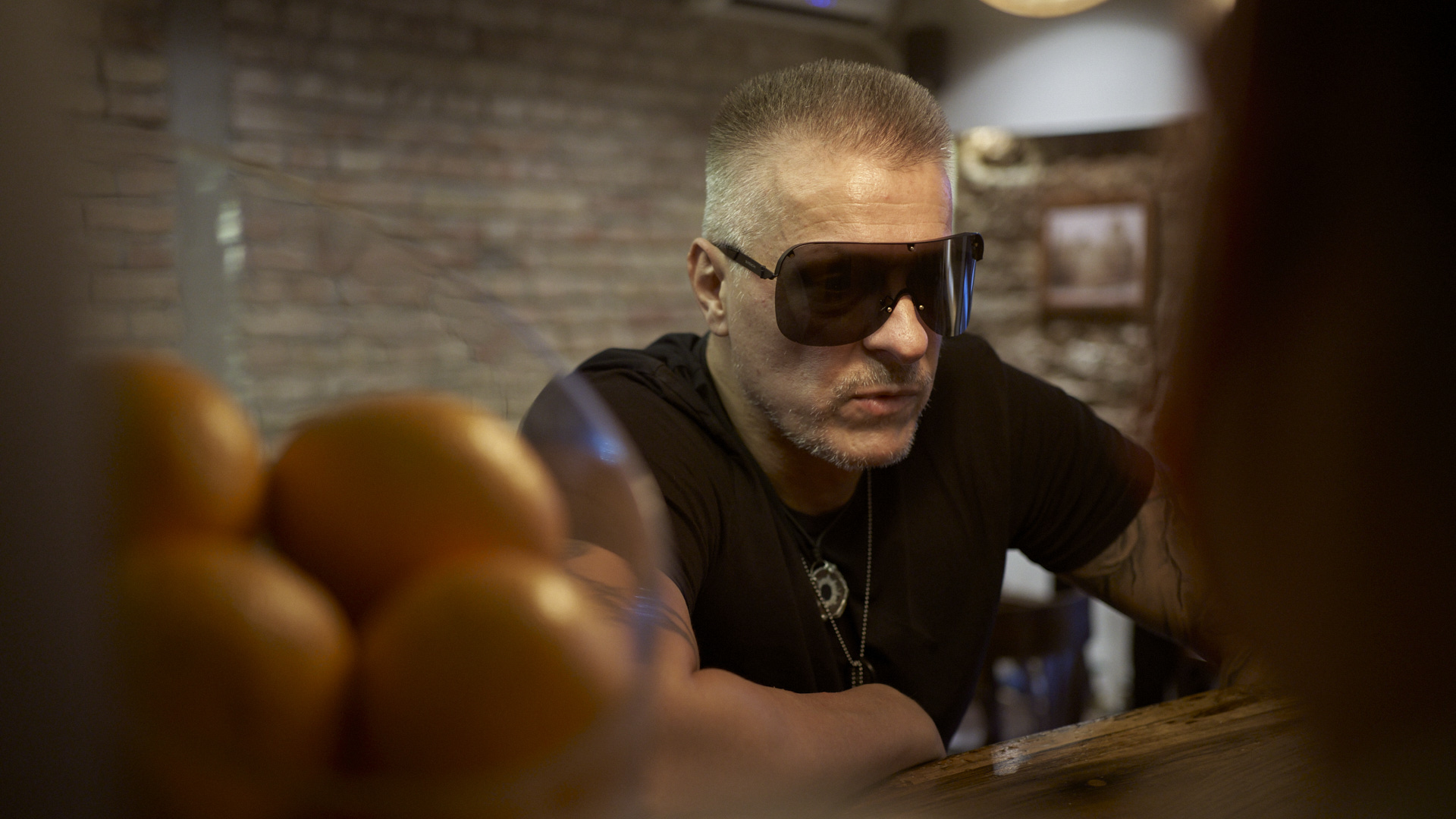 You've made an unusual album with your gang from the band Death Saw.
As a man stuck between the old days and traditions and the newer times, I did an album with the band consisting of covers of popular songs from the Ex-Yu era. I see that plenty of kids coming to our concerts know all the words to the songs older than they are. Still, it's apparent that they are still touched by the colors and ideas of love and rock'n'roll, but they don't have a lot of opportunity to encounter it themselves.
Of course, we dressed up those numbers to fit in with the times in the 21st century, to see if we can intrigue those kids. I'm sure we will because nobody can remain indifferent to pure emotion.
Which of your musical and acting performances would you like to highlight?
There are many concerts that I'll remember forever. Like the New Year's concert in Vranje when we had about 40cm of snow-fall in less than 20 minutes. The organizers were ready to postpone but we didn't let that happen because we had a massive audience show up. We played for 2 hours and 15 minutes and carried on as though it was 40 degrees.
I'll also always remember the unplugged concert within the "Ratkovicevi dani" manifestation in Bijelo polje. We had between 300-350 people in the hall. The concert had turned into some kind of emotional rock'n'roll cabaret where half of the audience were crying. We had a full 3-minute applause and had to return for encores. Something inside of me broke open back then. It was really unforgettable.
As far as theatre is concerned, any time I remember the play "Tesla and the battle of the magnetic field" that we did on the great stage of the National Theatre, it pains my heart to know it was discontinued. This was a play that would sell out of seats up to four months in advance. The director of the National theatre helped us out a lot with the play, as well as Leontina who did the music and the city authorities who came up with the funds to finalize it.
It was a play for which parents fought grandparents over who gets to take the kids to see it, because everyone enjoyed it.
I kind of miss acting. I didn't do many movies in my time and I feel that's something I'd really like to get up to. I regret not having the opportunity to participate in certain movies and shows. For example, I regret that they didn't find me suitable for any roles for the TV series "Balkan", or that I never got to appear in a single shot of "Tri palme za dve bitange i ribicu". For me those are cult hits that have been marginalized.
What are your plans moving ahead? The pandemic situation definitely disrupted everything - especially since you yourself recovered from COVID-19 and also suffered a mishap with a broken leg.
On the day of 11th of March we had 17 scheduled concerts. The state of emergency was declared a few days after and on the 23rd I was already at the infection clinic. We had also scheduled around 10 performances of the play "Sex Bomb", organized and directed by Rade Vukotic and all of that had to be moved.
We had negotiations around the end of July for some concerts in Banja Luka and Macedonia, but those also fell through. It's very daunting to attempt and plan anything in the current situation but we are working on it.
Currently we are designing the cover for our upcoming album and planning to do a music video with Ivana Peters for the song "Gde si" that we covered, which is like a dream come true for me. Her type of voice is something God rarely sends down upon this earth.
We also continue to film Zvezde Granda in September - the most viewed show in the Balkans.
Now, with my soon to be 56 years of age, I am running the final lap for my kid, my Ana and the young people in my band who've been with me for 18 years now. How long that lap will be depends on me alone and I'm gunning for at least 15 more good years. I go to the gym regularly because physical fitness builds character and psychological stability, especially in our current situation. It also helps me do my best on stage. I don't accept ever being limited in what is rock'n'roll, the stage and my signing. I have to give my band what they need from me because they always give me more than I could ever hope for.
Rock'n'roll is my last oasis of non-political, non-economic, but emotional freedom. Bajaga said it back in the day and it's still true to the max: "What force rules the world when hippies in their 50's scare their children with bombs, bombs and catacombs".
What an incredible truth.