14.05.2019
Duda Ivkovic: I've always been loyal to Radnicki and the Red Cross
Dusan Duda Ivkovic is one of the most successful and most decorated coaches in European and worldwide basketball. Throughout his four decades of the career, he won dozens of trophies with clubs he led in our own country, Greece, Russia, Turkey, and two EuroLeague with Olympiakos. He was the three-times European champion with the senior representation of Yugoslavia and once a world champion and in 2009 he also won the first medal in senior basketball in Serbia. He came from Radnicki in Red Cross (Crveni Krst, Belgrade neighborhood), where he grew as a coach alongside his brother Slobodan.
Red Cross and Radnicki had a big impact on what Duda Ivkovic would make out of himself in life. What was your childhood like? 
Starting from Freud and on, many believe that one's personality is formed during early childhood. In my case, in the period until I turned five years old, my family and my older sister played a crucial role.
Certainly, there were also influences from the Red Cross and Radnicki, whose playground was across the street from my childhood home.
Belgrade was much different in those days. The Belgrade I grew up in was a small town. We were attached to the Red Cross, and we ventured out. Back then we even had our own little meadow we all keep in our hearts to this day. I believe that if my brother - who died young about 23 years ago - showed up in Red Cross today, he wouldn't recognize his own neighborhood. We used to know every yard, every house. In those small yards and houses, life was simple. They wore old-fashioned hats and you could never see an intact gutter in the street because people would hit them to show off.
I remember as the youngest child in a family of six, I always had a chore to do. From hauling firewood, managing the cabbage preserves, buying bread and many other things.
What changed today compared to those times? 
I remember back when Lula, Bata Zivojinovic's wife with whom we were great friends invited me to go to an anniversary in our church. After that, we were supposed to go to "Mladozenja" and I was torn on whether I should. Should I take Golubacka or Dravska street? I chose Dravska and everything was full of cars, so you could only walk in the middle of the street. Not a single house from my childhood was left standing; there were large buildings everywhere. Many people solved their entire existence by earning some funds for those lots and that was positive. Still, in the time of my growing up, everything comprised these small houses dominated by gardens full of flowers.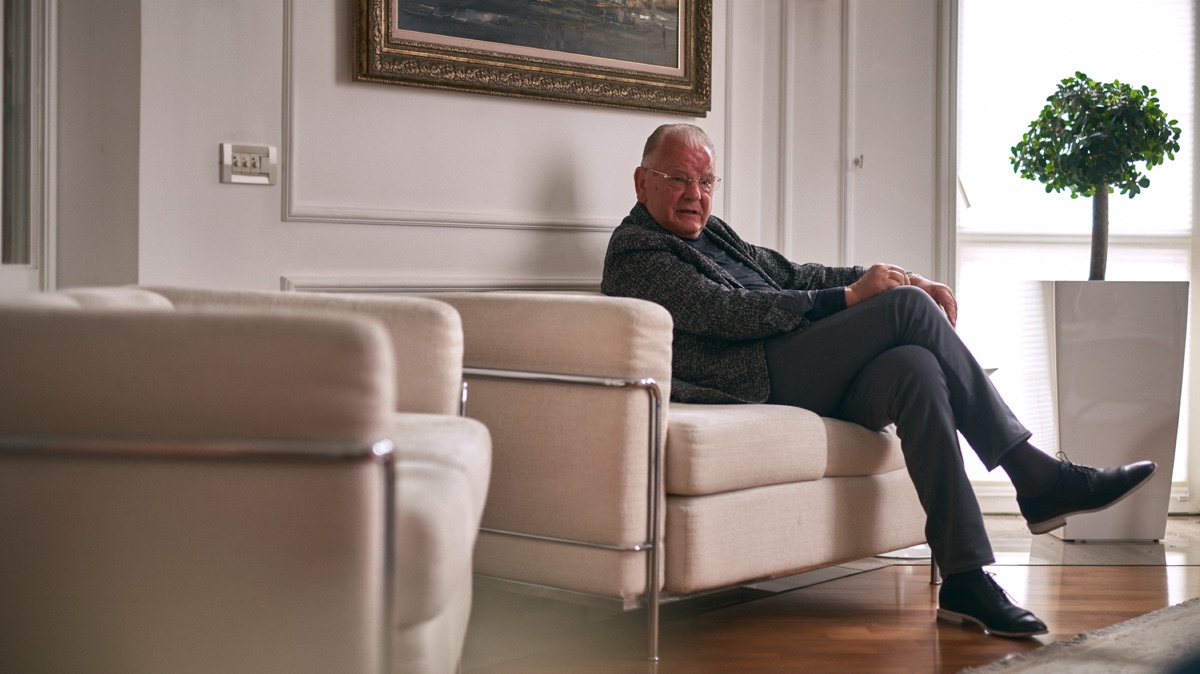 Back in the day, Red Cross was the home to many people who joined the social, sports or cultural elite. 
You mustn't forget that Red Cross also yielded many artists - painters and actors, scientists...overall, I was proud to live in such a Belgrade.
What, for example, Gaga Nikolic used to say: "We had it all in the Red Cross". He was my schoolmate from the same class and we were great friends. Sadly, his and my work separated us after we graduated from college so we didn't see each other often.
We had a prestigious theater "Belgrade drama theater". All the biggest directors like Bata Putnik would often call in us athletes for general rehearsals so we could make an ambiance resembling a premiere night one for the actors.
We had a church "Pokrov Presvete Bogorodice" where I was baptized and where we went on Vrbica holiday. By the by, it's not true at all that in the days of Communism we weren't allowed to have religious holidays or go to church. It was simply believed that those who did so were lesser than others. That's how it is in any society - you have lesser people and those who are not.
We also had a cinema - Avala - where we got to watch the first ever Western movies that came to our country from America and that was a big influence on my childhood. It wasn't only the packages and rations, powdered eggs, cheeses and so - movies played a role, too. From "Gone with the wind" to Gregory Peck and John Wayne, whom we all watched, breathless.
Back then as kids, we also made 'counterfeit tickets'. We'd use a needle to punch holes in a piece of paper and use them to sneak into the movies. Honestly, I think the ticket checkers always knew what we were doing but they let us kids in any way because they knew how much it meant to us.
We also had a sports club Radnicki, which was a very reputable club. For example, in 1973, out of the 12 clubs it had, five of them became state champions. Of those, the women's handball club was the three-times European and state champion, the men's basketball team was state champion and the successes of boxers, wrestlers, chess players, and others are too many to list.
That was our world, our Cross.
What was the main place to hang out among the youth of that time in the Red Cross?
Our main pastime when I was a kid was the carousel in the so-called ''Nylon garden" and the boys would court the girls by swinging them around in their seats while the girls giggled.
There was also the famous 'bad-boy' of the neighborhood who became chief of the Domovina tavern hall, the Kalemegdan terrace and the Crystal bar, my good friend Aca Djavo. He had a unique skill in he could belch incredibly loudly. He could do it so loudly that the person operating the carousel would think mid-ride that something got broken in the machine. He'd start yelling, people would jump out of their seats and Aca and his friends would die laughing at them.
We also all loved soccer. Radnicki had a soccer team Majstori from the Danube in which I remember played Vidinic, Jokic, Ljubenovic, Ognjanovic and the representatives Tika Markovic and Petakovic. We all lived with them as a family.
At that time, it so happened that an innocent kids game almost ended very badly for you? 
That was the first bit of mischief I pulled. I was around six years old. A bunch of us kids hiked over to the Danube to go for a swim. We brought a ball too, and in those days a ball was a rare toy to have. When we got there, the ball went into the water and the current took it farther and farther away.
I went to grab it but ended up falling into some mud and sinking deeper and deeper to the point of drowning. I could bearly get my head above the water by jumping as hard as I could and my friends were laughing their hearts out, not realizing I was drowning.
Luckily a young man - a student from DIF - was passing by, so he got me out of the river and pumped the water out of me. I was so proud I got saved by 'a DIF student'  and I told that to everyone, because back then being from DIF was the mark of courage, heroism, athletics, and a high-quality man, so I was proud of getting saved by one of them.
The Radnicki we mentioned played the biggest role in your sports career. 
At first, I played basketball for Radnicki. I worked as a coach there back in 1971, at the request of my first coach Bora Cenic. This influenced me to dedicate my life to being a coach and work a job I loved. It made me a very happy man. Not everyone gets to work a job they love for so long.
Another important thing was that Red Cross, in other words, Radnicki, didn't just yield amazing athletes. I think none other environment gave rise to so many high-quality coaches as Radnicki. I'd like to give a special mention to my first two coaches, Borivoje Cenic and Ranka Zeravica, then a whole slew of great names such as the late Ciga Vasojevic, my brother, Pljakic and Djordjevic. Finally, there's me, but also many younger coaches, such as Vucurovic and the others. I don't want to list too many names so I don't leave someone out and offend them - there are too many to list.
What was it like to play sports in those years? It seems to us today like a much more innocent time. 
Back then, we didn't have professional athletes. A good player differed from others only in they could get a small apartment from Sofka and maybe afford a slightly nicer car.
However, it was very important that all the athletes were also academically educated. Basketball, Waterpolo and volleyball were all academic sports, while martial arts was practiced mostly by the working-class youth. That was the norm back then.
I trained basketball but after the summer would end, I'd also train boxing because there was only one hall in the old DIF where they had tournaments in the winter. Everyone usually tried to practice more than one sports. There were many such athletes like Ljuba Bojic, my friend from the Cross, who for the Olympiade in 1960 was on the list for three teams - handball, volleyball, and basketball.
People would build character and mental endurance by training in sports. They all went on to graduate from schools and colleges.
I'm very opposed to the recent trend of neglecting conventional education in favor of sports from an early age, going to private schools so they can train twice a day.
We didn't have that in my time - we all went to college. Athletes were popular for a reason. In my brother's generation - six years apart from my own - such athletes like Korac, Djuric and Sekularac would gather in front of the Jadran cinema, and by far the best athlete in Belgrade was Zoran Petrovic, a journalist who passed away a few years ago.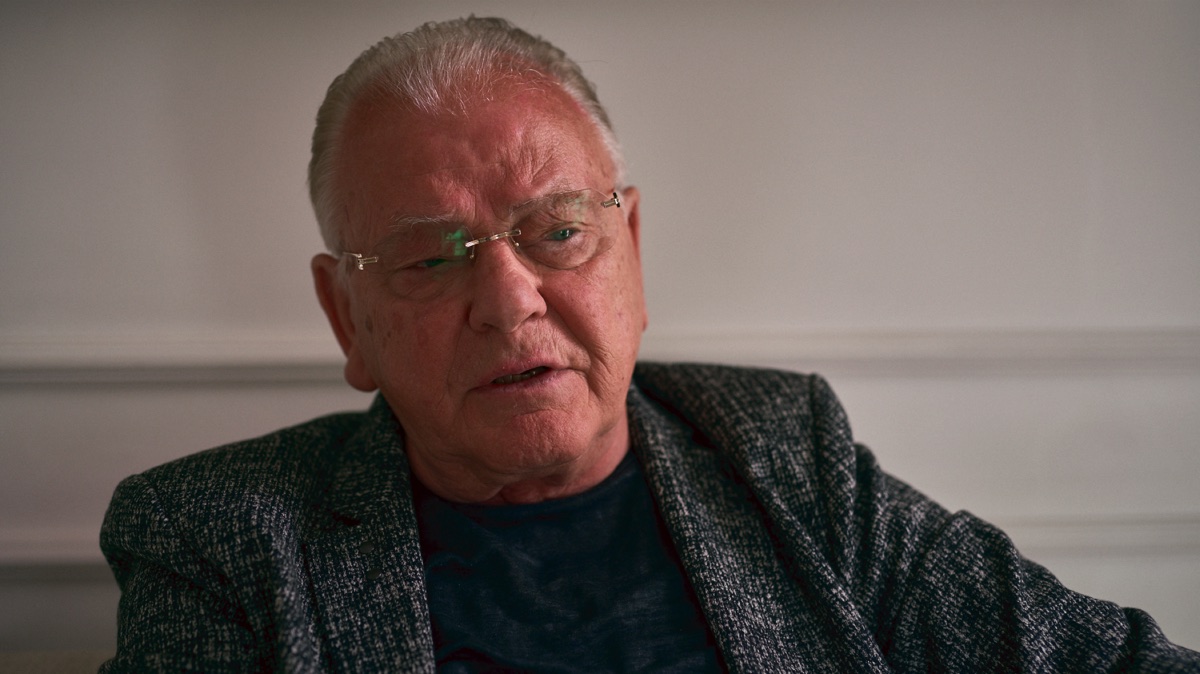 Still, not all talents continued to do sports. 
An important thing is that this all would last until you had to serve in the military around the age of 27, which was as long as we were allowed to postpone it. Then people would put on weight and get out of shape and few would continue doing sports after. Today, the highest profile athletes train to the age of 40. Some say it's because of better training, better recovery methods, and organization. But no. Today, it's very hard for the athletes to give up on their immense earnings.
It's very important for the player to decide to retire at the right time - not as early as the zenith of their career, but early enough so that the audience remembers them at their best. It is one reason the athletes from back in the day are still remembered.
I'm one of the lucky few who's had the opportunity to train the best players. From the time when I worked as the senior coach, the Yugoslavia of that time had by far the best league in Europe. I owe my development most of all to my own excellent coaches. I was not the best player, but I had the best coaches.
You brought the first European trophy to Partizan at the start of your career with your senior players. What was it like to exit that framework and go play against European teams who had help from foreign players?
In a way, it was the crowning achievement of my coaching career. Some people may call it my best work, but I don't think the success of a coach should be measured only in trophies. Trophies and moments of glory last for just a brief while. I always like to quote one of my college coaches. When he was told that one year was his best, he replied "No. I've always worked the best that I could, transferred my knowledge and did my best to improve my players. This year it just so happened I had the best generation of players."
In my first season, I was lucky enough to have the support of the two best players in the world - Dalipagic and Kicanovic. However, after Dalipagic went to serve in the military, there was a huge generation shift in Partizan. These shifts should be planned for. Still, we were lucky that Dragan Kicanovic was there, and he gathered the younger players. Not to mention the players who came after like Farcic, Zecevic, Latificandothers. There were also new and young players coming up like Maric, Petrovic, Kerkez, Todoric, Pesic and there was also their captain Kica who did some good work for the team.
On my end, we won a triple title. At the time, Kicanovic begged me to be his best man, but I told him I was his coach and he should ask one of his fellow players.
However, this rivalry between Kicanovic and Dalipagic - if there was any, to begin with - helped them become the best players. I wasn't nearly experienced enough back then. The entire management of Partizan was divided into Prajinci and Kicinci and my presence and inexperience couldn't stop this division. Instead of bringing them together when he came back from the military - and they could've surely played another season together and Partizan would've surely become Europe champion - we failed to do so. Kica decided to go serve in the military and see if the team could do just as well without him there and with Praja in charge. But Praja at the very start had an injury.
I often told them - you guys are the best, but when it comes to envy, you're worse than Silvana Armenulic and Lepa Lukic. I didn't have the authority to tell them - we'll be the champions of Europe, let's make a team together. With the experience I have today I could resolve it, but at the time it was hard for me.
On the other hand, if we would compare our players today to other professional players - Bill Bradley, for example, mayor of New York and a member of the Knicks, had the opportunity to send his private jet to fetch the Milan basketball club so they can play a game. We didn't have those funds and we still had immense success.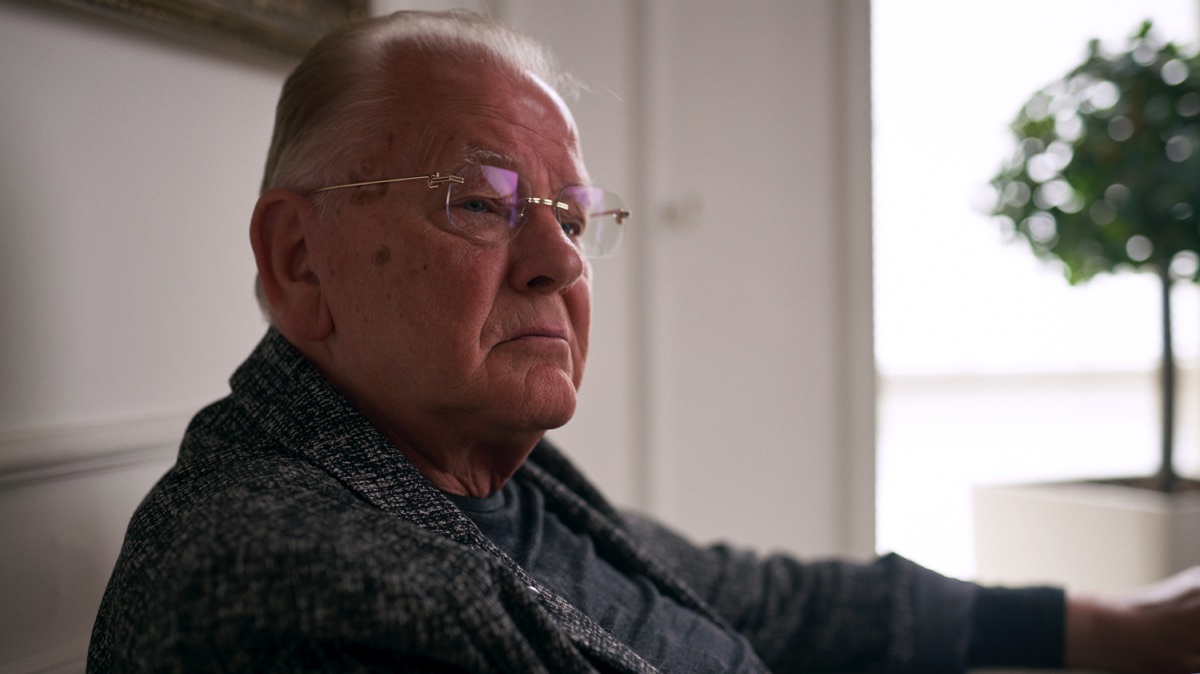 You trained one of the most powerful representations of Yugoslavia that ever existed. In that period between 1989 - 1991 what was it like to make a selection when in every position you have enough good players to fill twice as many teams.
If I had stayed in the country and after training, Partizan went on to train Zvezda, I would've never become a representation coach. It's that old syndrome - in order to succeed you have to move first and then come back. It was then with the help of the Croatian union that I became the trainer for the representation. It was I believe in 1987 and we had won no gold since 1978.
Sadly this entire generation of 'golden boys' experienced a total debacle in 1983. I became a selector and started the 1987 Universiade in Zagreb. We came to a situation where choosing the team the selector had the luxury of picking and choosing and forming a team he hoped would be prospective and not only consisting of the best players they had at the time but also to have chemistry between the players to make sure the entire group performs the best.
Already in 86-87, our representation was hated in almost every hall in Europe. The audience whistled at us, there were nasty situations, made up incidents and then that famous game against the Russians where we lost 10 points in under a minute.
With little funding then, we attended some New Year's tournament in Paris and the players would enter the court dark through a flaming hoop. This all looked impressive; however, the entire hall was drowned in whistling. I was wondering back then how such young players - Drazen Petrovic, Kukoc, Radja, Divac, Paspalj and others - be so poorly received. My first cut was to remove Aca Petrovic and Grbovic from the representation. In the meeting in Zagreb, Hotel Palace, the president of the council Mirko Novosel asked me "Why are you leaving out the top wing in Europe and Petrovic brings peace to the team. How will Drazen Petrovic react to it all?"
I told him I disagreed, and that this was my choice.
Two days passed, and they didn't publish the players list. I called them and said if they didn't want to publish the list, they should find a different coach. They published it and there was no reaction from Drazen or anyone else. That's how we formed that representation.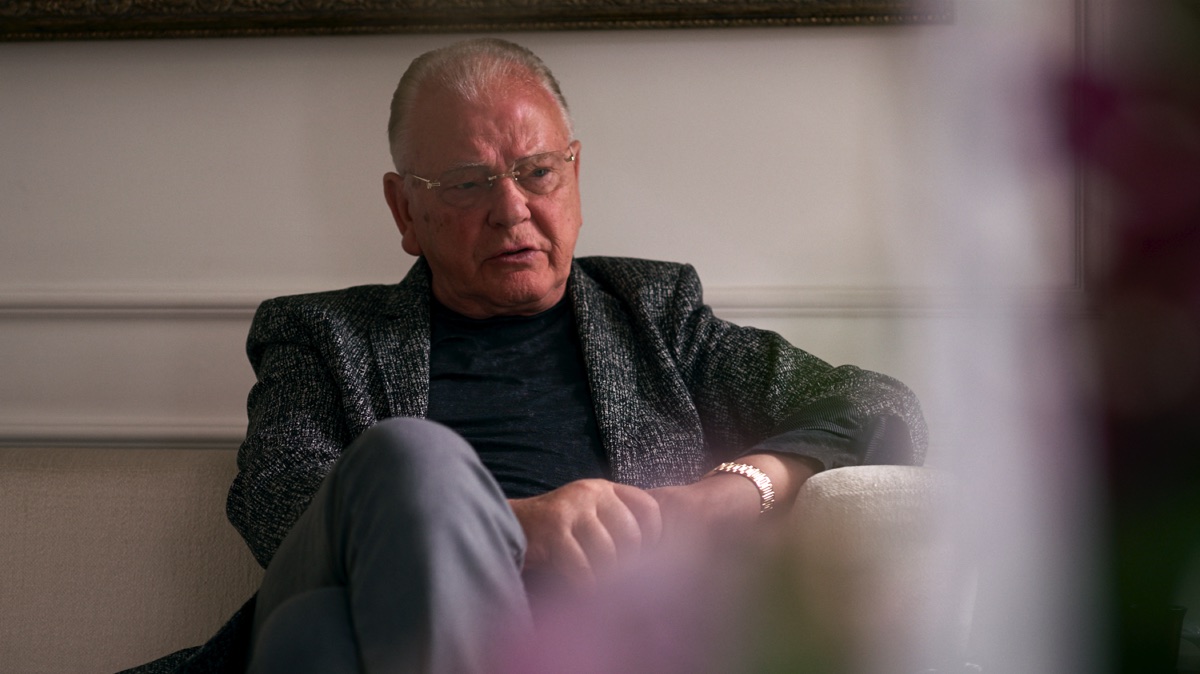 How 'easy' was it to train such great players? 
I was fortunate enough I got to train both the golden boys and the ones who were the ambassadors of our basketballs and who opened the border towards the NBA and to Bogdanovic, Marjanovic, Bjelica. It was a delight to work with these players.
When you are coaching outstanding talent, it's not easy at all. Someone might think it's enough to toss them the ball and they will play. That's not easy at all. In my preparations for the Olympic Games in 1988, I had the representation for five and a half months and it's a shame that this generation didn't get to play against the first Dream Team in 1992.
In order to impose on such a talent, one has to advance their game through certain work and periods of time and have them focused by telling them they will get better. Drazen Petrovic who then played in Real Madrid used to say, "I am sure that these preparation games of the representation will last me an entire season. " After he went to NBA, some visions changed, but that's fine. Back then he wanted to have a special treatment like Divac who played for the Lakers in finals against Detroit until June, he wanted to also be allowed to do the same and then join the representation.
However, through work and relations, you have to push your players to do their absolute maximum.
Another tough thing to do is to make a Dalmatian train in the morning - they were not morning people.
Working with a representation isn't just to make teams of five against five. As a leader, you have to rise above the headlines, possible tension and problems and keep up the positive chemistry among your players. You always have to offer them some guidance, set an example with your own behavior they can follow.
At the time we were an exceptional team, shortly before the country was to fall apart. Nobody called anyone 'Hey you, Montenegrin, Macedonian, Slovenian, Serb..." This was achieved over a long period of years with a good selection. People realized that through the representation they can get international experience, knowledge and everything else and that they can grow better because of it. Plus, back then we didn't have playoffs or EuroLeague with so many games. The championships lasted only a short time so I was able to keep the players together for such a short period.
That and nobody refused to play for the national team. 
The players weren't that burdened back then, and they didn't have the luxury of picking and choosing. You can rest assured that if a player wasn't playing for the representation, this often wasn't his own wish. But he can't say that more often than not his coach told him that would be bad for him, that he'd lose freshness or risk getting hurt. Back then you'd ask your manager and only then would the player's decision come.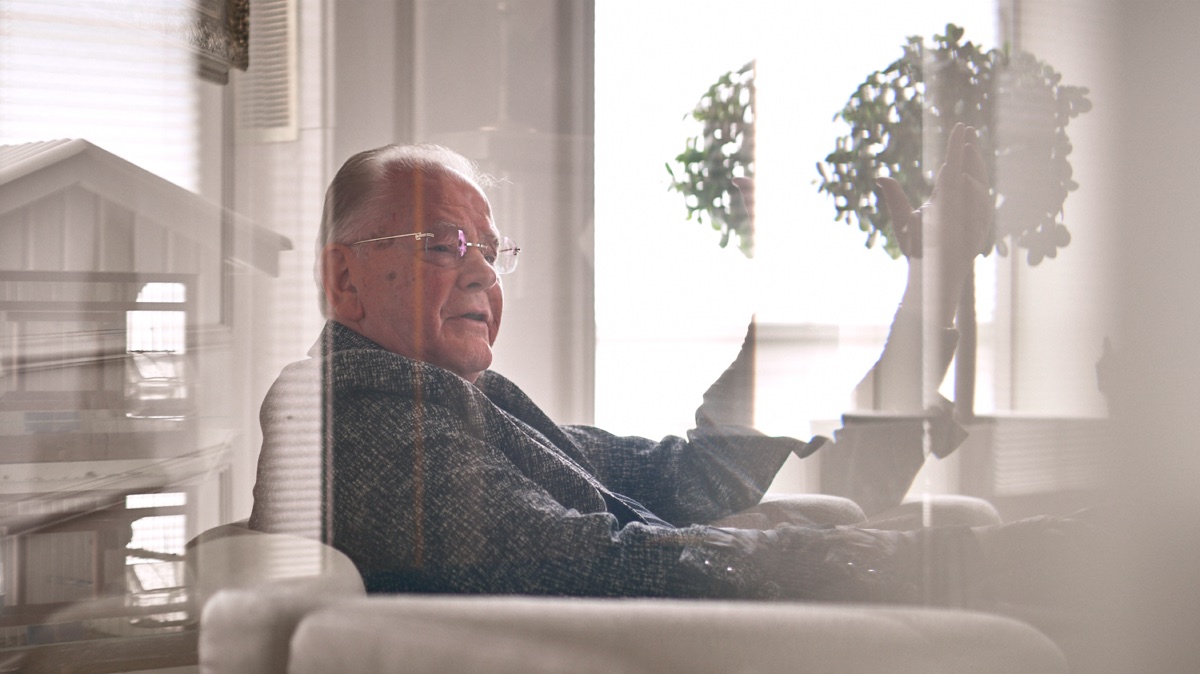 Do you regret that year 1992 and the missed opportunity to play against the Americans? 
It's a shame we never got to do what we dreamed of, that this dominant generation of players didn't get to play the Dream Team with Magic, Jordan and other players. I think we could've won.
Those were the worst moments of my coaching career - when I felt that politics influenced everything and our right to play was taken from us. The worst part was telling the players we couldn't go when we gathered in Solun. We couldn't have even gathered in Belgrade.
Then, in 1995, we got the chance to return to the scene of representative basketball. You were still the selector and you had to make a miracle happen. Everyone remembers this gold and the first welcoming party at the National Assembly Hall, but what was the path to that point like?
This was the key moment. In those days with the sanctions, we couldn't gather our players in Belgrade. Many were worried they would be mobilized and have to fight in the war and you couldn't even travel to the country that. However, we had a lot of support from Greece and my own clubs I worked for, so we formed All-Star teams with the help of the Greek union because we couldn't be called Yugoslavia. I took over the role of an elector, in charge of preparations and everything else.
Under these circumstances, we got the chance to perform in 1995. This was important because winning the European championship we got the right to play in the Olympic Games and the World Championship.
During the qualifications, we had a game against the Bulgarians where they ended up leading by one point and Paspalj was supposed to take two free shots. During a timeout, I told the players, "Now Paspalj is going to make both shots and everything will be okay. " However, he only got one, and we had to play extensions where we made it through.
Then, in that championship, we got to play against the host twice. The first time in our group and the second in the semi-finals. And there was chaos in the field - my wife was beaten in the spectating section. This Greek philosophy and hatred, the top of Greek basketball probably encouraged it, though after that the Embassy of Greece in Belgrade and many of their citizens sent thousands of apology telegrams.
The game against Lithuania was definitely unforgettable, but the climb there and then reaching the finals were very difficult.
I remember they asked me what kind of fee I would like in order to lead the representation. I told them that the representation wasn't competing, and I didn't want to take any money for it. My job was to train the representation until we got to our first big competition and afterward, I would retreat. This retreat ended up happening after 1995.
That was when I, with great difficulty, talked Zeljko into accepting that position. After a night spent in Athens where there was a big group of people including Maljkovic, Sakota, Zeljko and Dusko Bajevic, a picture of us was published in the newspaper titled "The Serbian Lobby" and I was highlighted as some leader. After that meeting, I managed to get Zeljko to take over the representation. However, then Covic asked that Zeljko came on as coach and have me stay as a selector. I told him "Listen, in this line of work only one person should have those responsibilities". But I ended up accepting because that was the best for the team.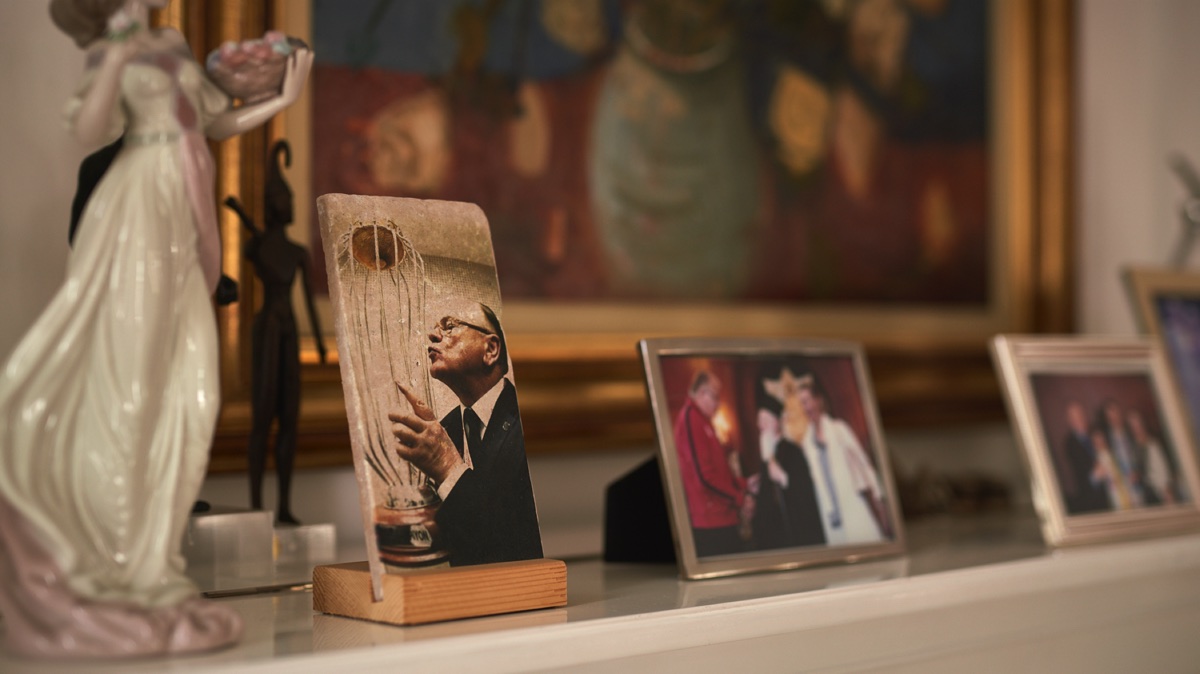 The team didn't lack motivation or will, but there was a lack of funding. 
I remember just before the European championship I told my wife: "Come on, look at us. Can you go out and find us some shirts to wear so we'd look presentable?" She asked, "Where am I supposed to find ten shirts and ties?" Poor woman ran herself haggard looking throughout Athens until she finally found some colorful shirts to make us look at least like a team.
This was similar to younger athletes. My bro gathered junior representatives to play in some event in Greece. He checked them into the hotel and when they ran into the field, I realized they were playing in girls' jerseys. There was then some guy called Marko Lagos who ran a Nike store, so I asked him to bring in some jerseys for the kids. What can I say, we were all like a team outside our country and we all loved the place we came from. Nobody ever refused to come to play, and this spirit kept us going between 1992 and 1995.
In 1990 we celebrated after professor Saper came from Tokyo and told us we got world championship organization in 1994. Sadly, we weren't lucky. Not only did we not get to play in Belgrade after it was moved to Canada, but we didn't get to take part. Those were crazy years.
A slightly lighter topic is your first EuroLeague with Olympiakos in 1997? At that time, Greek basketball was having its best years and expansion. The budgets for the clubs sky-rocketed and many excellent coaches and players were brought in. 
I believe that PAOK, whom I trained in 1993, should've been the first Greek European champion. However, in a poor stroke of luck, we lost to Benetton in the last second. It was a great set of players with excellent chemistry. Then that 1997 came. TV rights were the big thing back then. I remember that the EuroLeague team's income just from Greek TV was 4 million euros just from TV rights.
After 1996, when Panathinaikos won the title, I came to Olympiakos and we easily won against Barcelona in the finals. As Sale said after the game, nobody had ever read us that well.
However, Olympiakos then made a big mistake. Someone told the president Sokratis Kokkalis a bunch of falsities about how something was wrong with David Rivers, who was a key player in Olympiakos. Around January, when we had set up a certain system and adapted to it, Sokratis and I were checking on the players and we get to Rivers. He told the president he was the MVP player in four competitions that year and that he expected to be better paid, even in the category of highest paid players like Danilovic in Bologna.
However, something strange happened. They agreed on a figure and then that was annulled. Rivers made an offer that lasted for around 24 hours and nobody was answering the phone on Olympiakos side. I remember we were going to the European Champion declaration ceremony and he called me. Said he was going to Fortitudo. If he had stayed back then and joined forces with Bodiroga who called in and said he wanted to come to Olympiakos, we could've made a team that would've breezed through all championships and remain champion for a long line of years.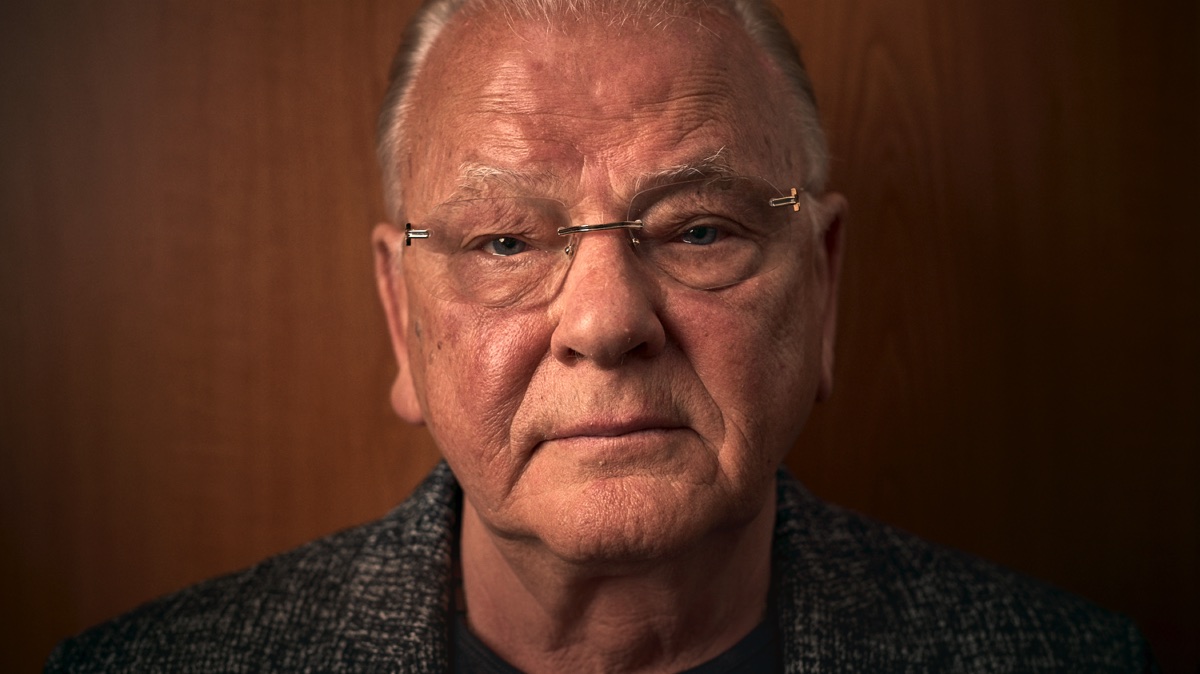 You were in all Greek clubs except Panathinaikos. You said yourself that it meant a lot for your reputation you got to go to Aris as a young coach. What was it like to come from a system where there are no funds but there are a hierarchy and organization to a place where everything is available in abundance and then to Russia where they were also having an expansion in basketball aiming to take over Europe? What was it like to move between systems?
If we will talk about Aris in 1980 and CSKA in 2002, I'll give you a bit of information.
My good friend Miltiadis Velos first made me an offer for Aris. Back then, I wasn't interested in going abroad. I even think if the country hadn't fallen apart in 1991, I wouldn't have had any motivation to leave at all, but who knows? That's why I said no and led the representation in the Balkans Championship in Kluz. However, he approached me with the same offer again.
Shortly before he did, it just so happened that my older son Petar got bronchitis leading to asthma and the doctors said he had to change climates fast. When I found that out, I regretted having refused the first offer, but luckily it came again and that's how I went to Aris.
Over there, everything was poorly organized. The players would get to training riding bicycles whenever they pleased; they did whatever they wanted with no order. Kostas Dimou, the best referee of that time came and said, "Why did you come here, friend? You'll lose every game by 50 points at least."
However, in my first game Aris-Olympiakos, I had a 15-year-old player in the startup group. My tactic was to gather these younger players eager to prove themselves and that yielded excellent results. We also had Galis who wasn't just the first shooter but an excellent defensive player. I believe it was unfair that Aris with Galis and Giannakis didn't win the European championship.
And there was also a strange situation in that the club I was training didn't want to be a champion. Namely, there was supposed to be a vote by the club management and if Aris had won the championship, they wouldn't have been able to change management. That's how the internal interests of the club prevented us from winning a championship.
On the other hand, in Russia, it was different. In fact, in 2000 I thought it was time to stop working. I came to Belgrade, but when I saw the atmosphere, I said I still had to make something more of my life. I couldn't go on as I was. So I said to myself, I'll go work.
That summer I negotiated with the heads of Denver Nuggets and the then general manager Kiki Vandeweghe was interested in giving me a chance. At the time Denver had the budget for some serious reinforcements and was in a good position for the upcoming draft. Still, negotiations took so long that I eventually told them that I had a meeting scheduled with CSKA and that if we don't close the deal, I would go to Moscow. And that was what happened. Even though they called me again after I signed the contract, I had already given my word and took on the important and massive task that would follow.
At that time, we are talking about a CSKA in the situation where there was a crisis in Russian basketball both in terms of club and representation. We played three Final Fours where the climax of our efforts was supposed to happen in Moscow when we would win the title. However, that year we won four times in Tau Ceramica and played in the semi-finals. There we played against Prigioni, Macijauskas, Nocioni, Skola, and Umberto and sadly we lose that game under immense pressure.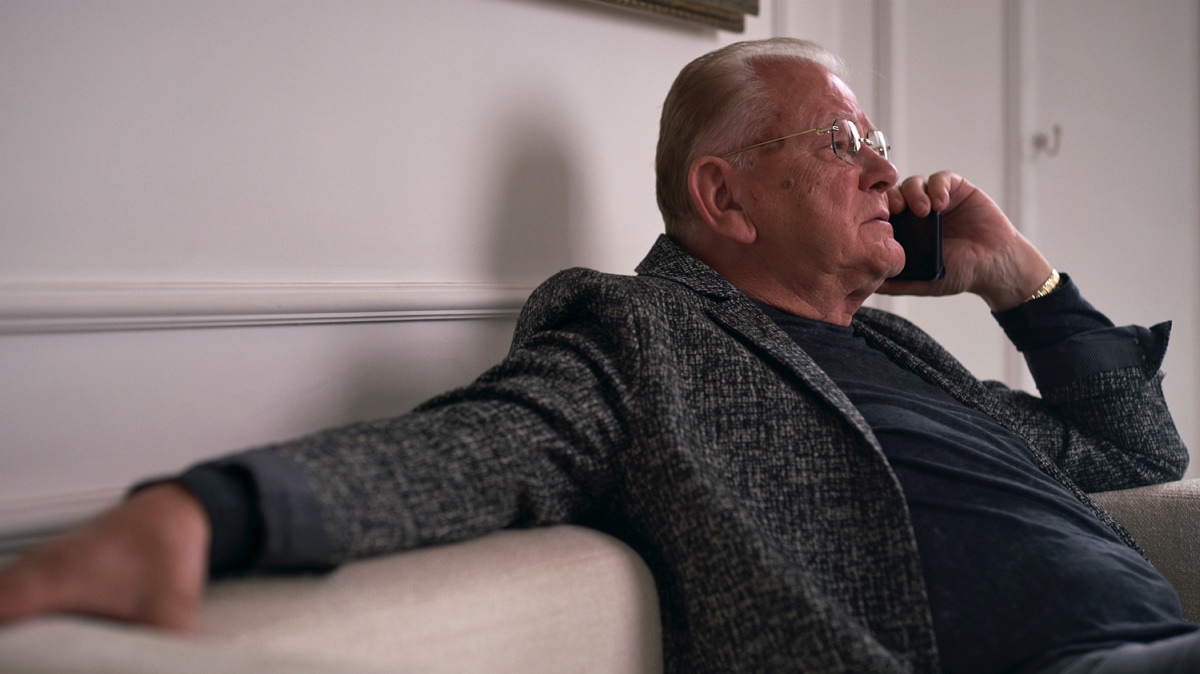 A famous statement from Andrey Vatutin, the president of CSKA: "Before Mr. Ivkovic came along, Russian basketball was in a rut. After he came, we started climbing to the top."
Already in 2007, Russia became a European champion with Holden, whom I brought in and CSKA to this day remains in the top. In the system itself, this happens in various ways; you find sponsors that do what they do in the interests of Russia and Russian sports.
The work Zeljko and myself have done brought Greece to the finals in 2005, with up to eight players whom we trained playing. Our work in that period advanced basketball in Greece.
A story in itself is the title you won with Olympiakos in 2012. Never before had a team encountered so many problems within a single season and yet rose above it all, overcame every obstacle and won a title that nobody thought they could.
These are the charms of the sport. You're always fighting and wondering if you can reach new heights. Objectively, I had never trained a worse team than Olympiakos had been until January that year.
I believe it takes about two years to build a bond with the players, to get to where I don't have to tell a player everything I want and think, but I can just look at them and they know.
I had slow center players - Spanoulis who kept the ball for too long. The budget was reduced from 35 million for the players to only 6,7 and of that Spanoulis himself had 2,4 million and the rest was supposed to sign 15 other players.
So I decided to take Love whom Partizan had dismissed and another center and we became a whole other team that played an excellent pick-and-roll defense. With an excellent play, we reach the semi-finals where we deserved our win against Barcelona. But in the finals, we have to face CSKA, who had been the most dominant team in that championship. We lost the first half-time by quite a lot. I made an uproar in the locker rooms. I said many things to Spanoulis to snap them out. After minus 19, the kids finally shook it off. There was a burst of energy from the audience and it transferred to the court. I still get goosebumps when I think about it - it's something you have to experience on the court.
This team transformation happened in only six months, and it was an amazing and rare thing to witness.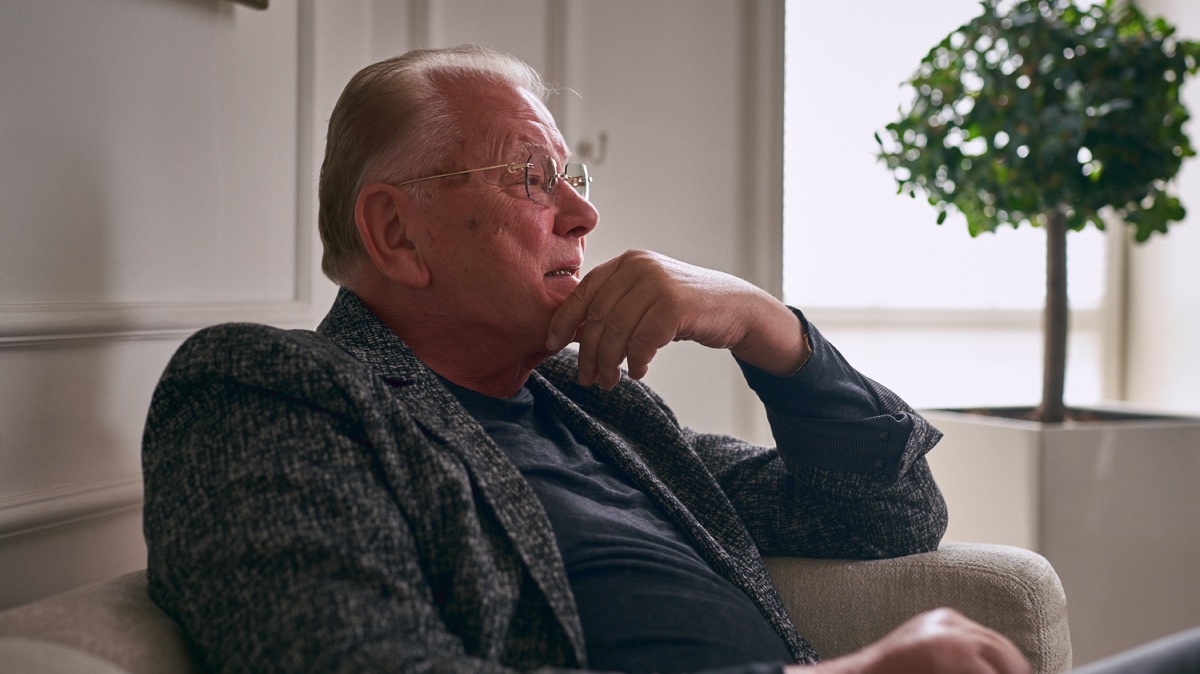 Radnicki recently celebrated 99 anniversary and it had a lot of problems on its plate. You even agreed to become the president in order to help the club. How are you coping?
At the moment when they asked me, I didn't want to be the president, but I did hold certain positions in basketball clubs before. They told us then that "Our location was locked down and we have to save it". This turned out to be true. All of a sudden everything that Radnicki had always been was suddenly lost, along with the Sokolana.
It was then I decided to help and to fight for Radnicki as much as we can.
On the other hand, we managed to gather some funds to celebrate the 100 years of the club's existence.
When we saved up a bit of money, someone had the bright idea to have a fireworks show, which was ludicrous to me. You can't have fireworks on a celebration when up to yesterday you were struggling to pay for water and electricity. You have to be a bit more frugal. At the very start, I refused to become the president of the Organization Council. But I did ask them to give me detailed reports on every offer and where every bit of funds have gone.
We agreed to save up all the funds we get for the 100 years celebration.
Let's be clear. I do love Partizan and I follow everything it's going through, but my loyalty always stays with Radnicki and the Red Cross.
Radnicki gave us a lot and I hope we can somehow pay it back.
Author: Ivan Minić, Ivan Radojičić  Photo: Stefan Đaković