15.09.2018
Dusan Saponja and Dusan Cavic: the Blocks of New Belgrade aren't pretty, but we wouldn't trade them for anything
Whether you know them as the "Ciklotron" or Marko Zvaka, Dusan Cavic and Dusan Saponja – best men, business partners, documentary makers – are a duo that has proven that fans of Partisan and Red Star can do anything when they join forces. Their story began in 1991, when Saponja came to Belgrade from Zadar and met Cavic thanks to his love for acting.
Their history was about to begin.
Cavic: if there hadn't been for the war, the two of us probably never would've met. I was supposed to go to America, but the sanctions prevented that. Now I know I can say that something good came from the war – I met my best man Saponja.
The dynamic duo of Dusans were born in Krsmanac. You met at the play "Smrt", made after Woody Allen's work.
Saponja: it was an amazing experience. The famous Nikola Zavisic directed the play and Ivan Petrovic who did the first two seasons of Ciklotron with us was also there. Krsmanac was the 'ghetto' into which we fled from the insanity of the nineties.
Cavic: it was our base, our shield from turbo folk where you could spend a good day without any money. There were a bunch of us having fun together, goofing off. Even today we're stillf riends with the people we met then, although there are some who sadly aren't with us any longer.
Saponja: it was out of Krsmanac that we auditioned for radio Index for the first time, and didn't get hired. Then, we auditioned for the radio B92 show "Rhythm of the heart" where we started working. This was where we began making our radio dramas "Srbokap" and that was how our media endeavors began.
Today you both live and work in New Belgrade. How do you see your neighborhoods?

Cavic: I love my Block 70. Even though it's a bit ugly, I wouldn't trade it for the world. It wasn't made to fit the modern man – there's cultivated nature everywhere and everything was made for the people in the 70's. I expect increasing traffic jams and the kids will find it harder to get to their kindergartens, the elderly to get to their health centers...it's something that's happening everywhere.
Saponja: I love my "Sezdesete". There's always something being filmed here. My neighbor who has lived here longer than me, told me that our buildings used to be called "Janez's sailboats". Allegedly, some guy called Janez was the architect and when the buildings were constructed here back in the day, people said they looked like sailboats emerging between dunes of sand. Today nobody calls them that, they call them "Creepy sezdeseti" instead.
I have to compliment the construction. I had some workers over the other day, one from Karaburma and another from New Belgrade. The guy from New Belgrade said to his colleague "Pal, this single building has more concrete than the entire Karaburma". They just needed to brush up the facade a little and it was as good as new.
Today sadly we build to make use of the last shred of space. Everything is packed together and there's less and less green. We don't prioritize quality of life or try to make our earnings by making this place wonderful to live, we just try to maximize the space usage.
What would you like to highlight as a nice side of Belgrade?
Saponja: the fact that it's big enough for every sub-culture to find their own space. You can find people that share your interests, your taste in music, your mentality...the metropolitan spirit and the rivers are Belgrade's greatest advantages.
Cavic: I started running intensively around Kosutnjak which is a full-fledged forest and a treasure of this city that I hope will remain untouched.
You primarily did your shows for TV. Today, people can find anything they want on YouTube. How are you handling the new medium?
Saponja: we don't do this, but nowadays everyone is always pressuring the audience to 'hit like, share subscribe'. They have to say it at least once every video. It's becoming a bit mainstream and drastically influences the shared material. My kid who's seven years old made his first video, even though he doesn't have a YouTube channel, that starts with "Hey, so in my last video..." It was his first video, but never mind – it has to be said. I'm fascinated by the terminology like "they got a copyright strike" or "they're going to shut down his channel". What would you know at 6-7 years old about what "copyright" is. "Three more claims" he says and "they'll shut down his channel."
Cavic: those things are foreign to us. Recently we got word from a great guy from Banjaluka who was like 'hey, I can help you a bit with your YouTube channel'. He said we have the content, but we could use a bit of 'boosting'. He told us about some software and how we'd have to buy views for a while so that the YouTube algorithm would push us, but we never did that because we heard that if you're caught doing that you get penalties. We understand that channels that have millions of views probably buy some of that, but we love the fact that everyone who found us have actually organically reached us and we know where we stand.
Where does your audience come from? Are they primarily from Serbia, or do you have views from other countries as well.
Saponja: we get a lot of people from abroad, mostly our people living in foreign countries for 10-15 years who continue to follow us via the internet. Even though YouTube isn't our primary source of income, we appreciate getting those clicks from abroad. We even often get invited to travel abroad so we can film something in various places.
Cavic: for example, this guy from Vienna called us and said 'come over, our marketplace is here, I'll pay for your transportation and accommodations'. It just so turned out we were going to Vienna anyway on other business and we had a place to stay, the guy organized transportation for us and we made a video that ended up being one of the most viewed, with over half a million hits.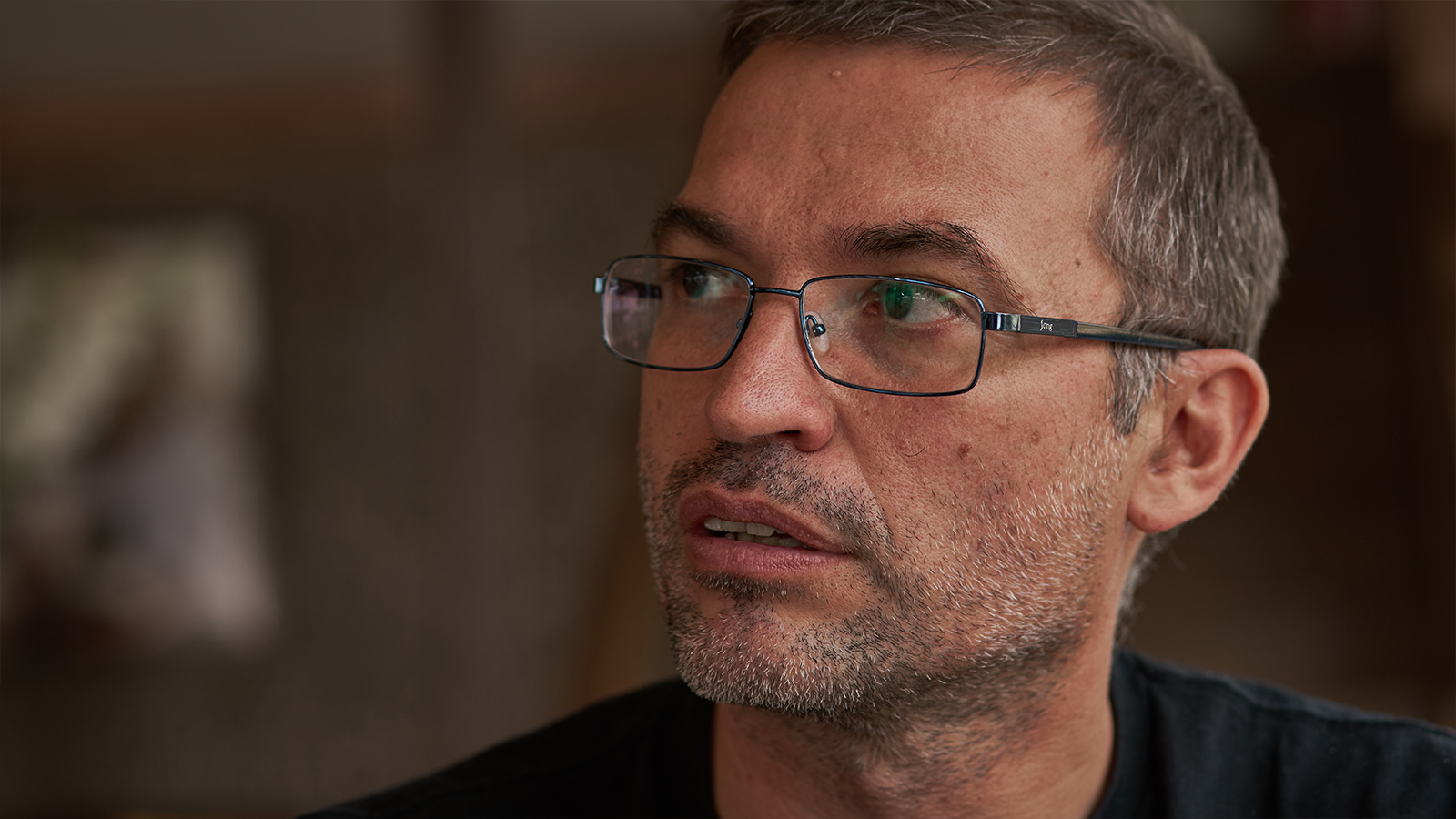 The interesting thing is that your videos actually feature the two of you the least of all – which is pretty unusual nowadays.
Cavic: I don't understand the younger YouTubers. I miss some kind of content that would make them stand apart from others. Maybe it's a generation thing, but I don't understand the idea of filming yourself talking about something like "You know I used to have red hair..." We don't feel the need to always be in the shot. We start with what makes sense for the story we're doing. If we're redundant in it, why would we elbow our way into the shot?
Saponja: in general, we're there when and if needed. If we have to be the protagonists, like when we're tasting some food or taking a ride somewhere, of course we'll be in the shot. But if it's a video about something or someone else, of course there's no need for us to be there.
Cavic: we're interested in people and phenomena that are special. You know, when you see some old guy at the side of the road selling a used toilet seat for 300rsd and you tell him that a new one costs 500rsd and he goes "Well then go buy a new one". You see a man who's trying to carry out an idea.
On the other hand, next April I'll have to run 100km in one day. Saponja will be filming me and I'll be the center of that video.
What is also unique to your work is that you don't embellish on reality. Your videos don't try to mask the truth, but allow the viewers to see the entirety of it.
Saponja: we don't want to paint a false image. That was our motto from the start. We show the life as is and the situations we film are not scripted. Back in the day we had problems with Ciklotron, when we did stories on homeless people. They said to us "Oh no, don't put the scabs in the close-up". I mean, it was a story about bums in Belgrade, you can't escape from that. Very often the videos we make is inclusive for those kinds of people.
Cavic: we filmed one taxi driver who had "Miles Davis" written on his vehicle. It's a guy who left the city and started making organic foods...we made a 3min clip where we included the best we had of all of the recorded material. Later, we released the entire 27 minute clip. The longer clip has much more views and it was the unrefined version. So it's not true that people just want to look at pretty-edited, short videos.
Our goal is to make the society better, healthy. To see people exactly as they are and respect the world around us. This is why we delete comments that are sexist, misogynistic or offensive. Hatred breeds hatred and we don't want that.
Which, if any, story from your work so far would you highlight as special?
Saponja: the Cubura ajmokac at Dzoni Rackovic's place is what comes to mind. Maybe because it's our early work, the first impression to fill up our blank slate of experiences.
Cavic: for me it was the tank from 2004. It's an art installation done by a friend of ours. She painted an entire WWII tank in Kalemegdan into hippy colors. It was done at night and we filmed the whole thing. At some point, some Belgrade boys – Red Star club fans- wandered over after a concert, sat with us, had some drinks and we goofed off for a while. Then at some point one of them turned the story from "look at these wackos painting a tank" to "you're changing our history" and they started getting violent with us. One of them put the camera objective into his mouth and said "I'll remember your face". We of course ran away at that point.
A few years later, I ran into the "I'll remember your face" guy and he kept apologizing for what he said and you could see he was genuinely sorry. To this day we say hi to each other every time we meet.
Do you fear for your safety when you do certain stories? Do you ever feel emotionally impacted by the stories you cover?
Cavic: it depends. Sometimes you can sense that someone is agitated. Especially if the person you're talking to is drunk. You don't know if they want to hug or hit you.
Saponja: We already have a lot of experience so we can handle those moments. Camera plays a big role there. It processes a lot of it and stops you from getting to personal with the person, helping you alleviate the emotional side of the story. Still, we often come home under heavy impression of what we saw.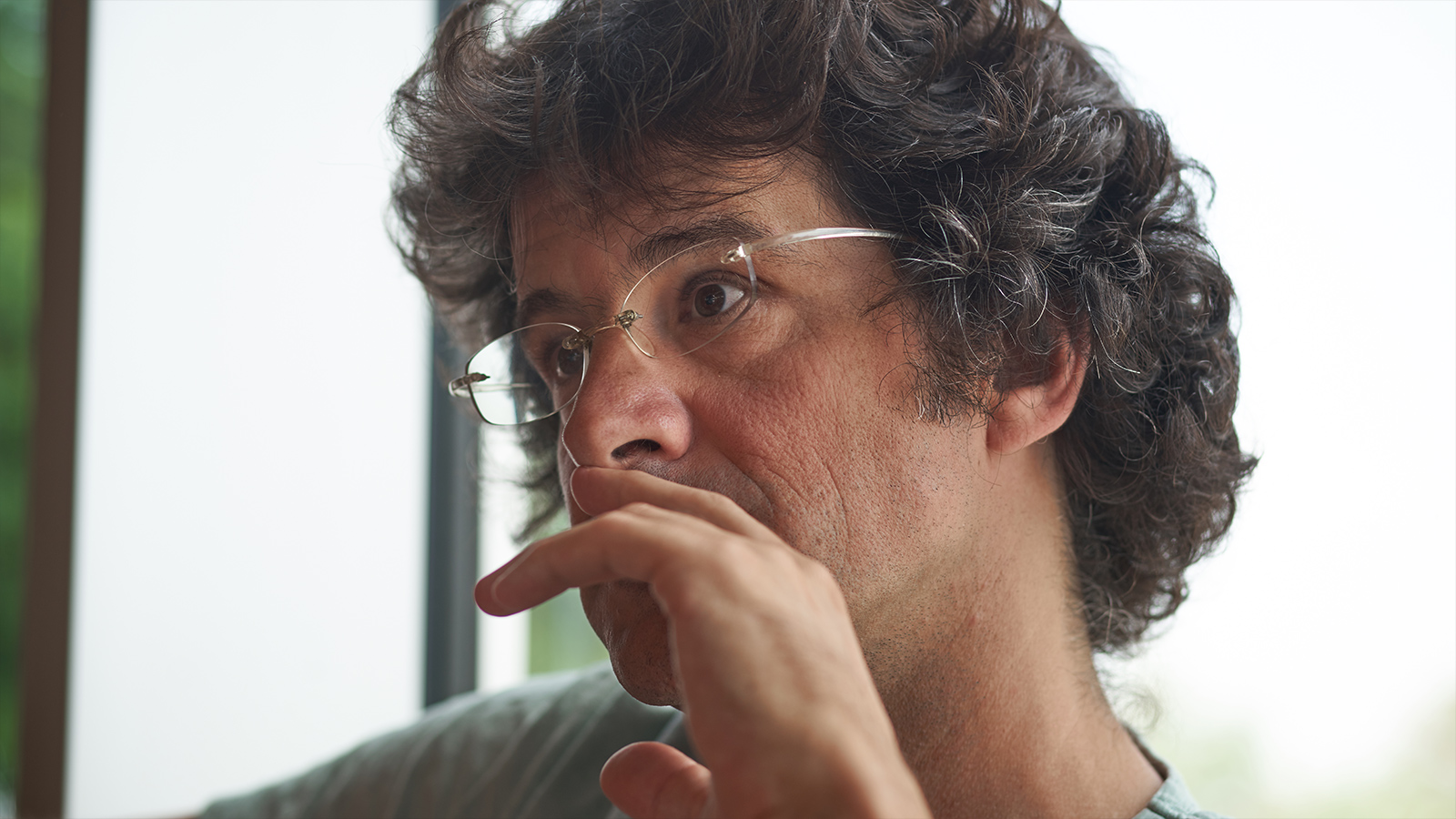 Seeing your work, it seems you approach people without prejudice.
Cavic: the block where I grew up helped me a lot there. It's where the social apartments are and many different people and destinies come together. I think it broadened my views.
Saponja: if you approach people without judging them, they're much more likely to open up and tell you their story. That's how you get the raw slice of life. If you distance yourself, the story will be distant too.
Why and how did Nikola Zigic end up in the intro for Marka Zvaka?
Saponja: back in the day in B92 forum, there was a very popular topic titled "Ziga" where there was a lot of great goofs. It just so happened that we were sitting in B92 directing office and one of our colleagues was interviewing Zigic over the phone. We spontaneously asked Zigic to say the line "I am Nikola Zigic and you are watching Marka Zvaka". We thought to use it just a few times as a joke in our intro, but it was so well-liked that it remained our trademark.
Cavic: we get some complaints that the sound quality is low and we should remove the clip. But on the other hand if we try to put those two models in the intro instead people complain "Aaah, you've betrayed Ziga, bring him back!".
Saponja: we got some suggestions to find Zigic and see what he's up to these days, so we can make Marka Zvaka that would start with him in the intro. We'll see about that.
Are there stories you'd like to do someday?
Cavic: I'd like to do a story on the Aborigines. I'd like us to go there for a longer period, spend time living with them, see their daily lives and form a relationship.
Saponja: pensioners who think they're traffic cops. They're senior citizens who, when you stop at a crossing for them start waving to you to let you pass.
We're interested in the stories of "average Joes", not celebrities. Even when we did a story about Lamine Diarra, we filmed him watching the show "Truckers" and flirting with girls in the supermarket...
Cavic: famous people are a drag. It all comes down to bland phrases – 'what are your expectations for your new album...'
Saponja: even if we did stories on them, it would be while they're doing some everyday activity, like going to the market.
Cavic: I'd film them while they're posing for those photos like "she flashed some cellulite" and such. I'd get the 'paparazzi' in the shot too.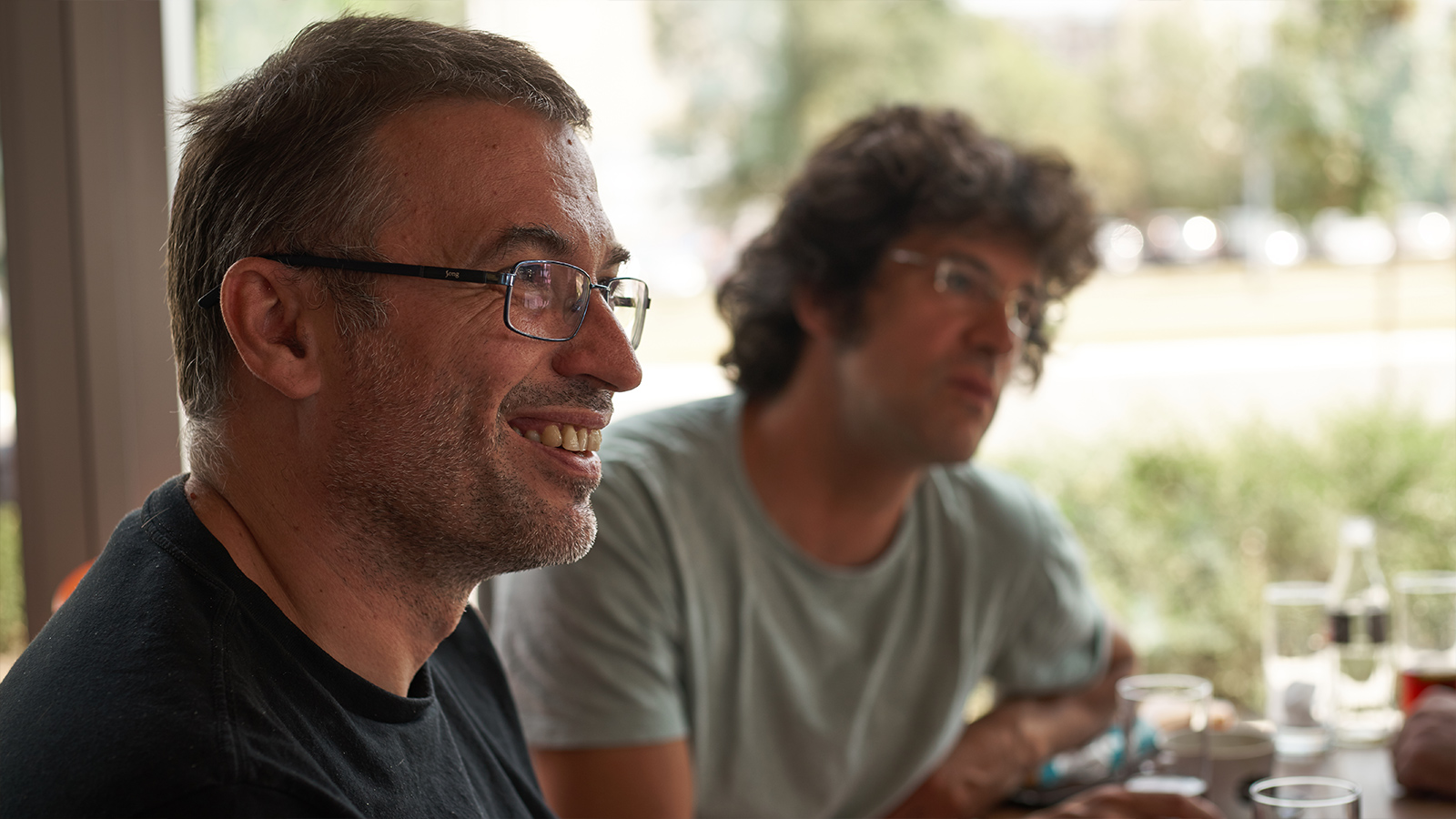 You guys mentioned YouTube isn't your main source of income. How do you make a living?
Cavic: YouTube isn't the only thing we do. We dedicate much more time to other things that we earn a living on. For example, last summer we did a travelogue of Danube, from its source to its end.
Saponja: It was the European project "Transdanube pearls" that networks a bunch of amazing locations alongside the Danube River. The idea was to promote healthy, eco-friendly transportation alongside Danube, either cycling or public transportation to reduce car usage. Also on the way there we promoted various tourist locations alongside Danube such as Djerdap.
Cavic: we recently also did a promotional video for the Austrian province Burgenland located near Vienna. We do a lot for "Crta" (Center for research, transparence and responsibility) who run the "Istinomer" website.
Saponja: still, "Marka Zvaka" is our pet project and we are happy to work on it.
Cavic: We're also finishing up two documentaries. One is on the topic of dying and the other about MP's whom we've been filming for the past 6-7 years. We researched archives, visited the National Assembly...
Saponja: it was thanks to this kind of documentarism that we figured out that when you film something for a long time and in detail, it gains a lot more weight.
Do you have any plans of making it from YouTube back to the TV screens?
Cavic: we have plans, but right now we're not talking about them. :)
Saponja: works are in progress. :)