14.07.2019
Sonja Petrovic: the "golden girl" of Serbian basketball
One of the best women basketball players of Europe and member of the ideal five of the European championship where Serbia won the Bronze, the girl whose name we all chanted - this could only be Sonja Petrovic.
Though she played the final tournament of Euroleague 12 times, won medals and continues to dominate the court, Sonja remains a modest, smiling girl from Belgrade who didn't let success and fame change her.
How do you remember your childhood and that time when Sonja was a little girl?
I grew up in Savski venac, relatively close to the city center in a pretty traffic-heavy area. But I still remember my childhood mostly by us kids playing together around the neighborhood - either behind our own building or at our friends' buildings wherever there was a yard.
My junior school "Njegos" was only two streets away from my building. Since from the 5th to 8th grade there is only one shift, we only went to school in the morning. So, every day after class we'd stay in the neighborhood and play around the yards.
My sister and me were always troublemakers. My dad used to always say "Imagine what would happen if you two were boys". :)
We had a great childhood. It doesn't feel like I had a typical Belgrade childhood because we had a big circle of friends and spent a lot of time outdoors.
I remember the bombing too - for the first few days we were afraid of the sirens and after that we'd spend the entire day outdoors. We'd train basketball using a hoop mounted on one of the buildings across the street and play together. Jokingly, I always say I slept through the bombing of MUP and the General staff building, even though those two buildings were literally two streets away from me. My folks woke me up when it happened and it was only then that I saw the flames.
This tragic and traumatic experience still brought some nice memories for the kids of that time - we spent entire days playing together back then.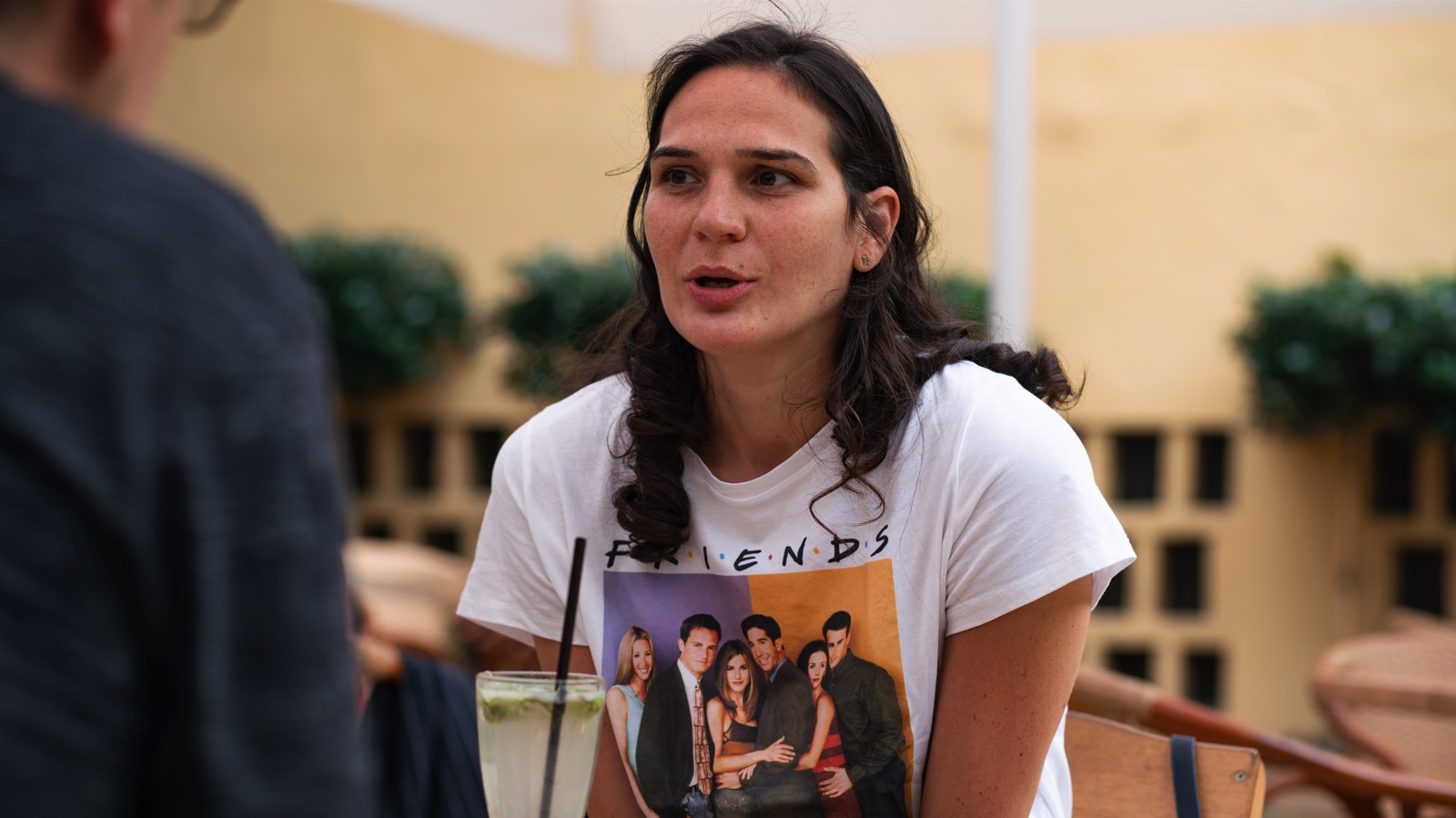 Difficult times didn't stop you from making memories.
When I played in America, a lot of people asked me about the bombing. I would tell them that over in Belgrade we couldn't just get on with our lives like people from other areas. The first days were definitely tough. You'd hear the siren and immediately run to the nearest building. Later, you learn to just ignore it.
Across the way from our building, my dad set up a basketball hoop. So literally from the moment we woke up in the morning up until the afternoon - the entire neighborhood was there. We trained and even the elderly folks didn't mind us causing a ruckus. We gathered there and focused on nicer things in life and spent our time that way.
You started training basketball very young. How did your love for the orange ball begin? Was it because your father, Radoslav Petrovic, used to be a basketball referee and then the general secretary of the Yugoslavia's Basketball Union and a FIBA official?
In my generation I was always among the tallest girls. But in our circle of friends, I was the youngest and shortest one. My parents always thought my sister would be taller than me, so I was forced to be the playmaker when I was a kid.
As kids we traveled a lot with our dad. He would go around camps in Kopaonik and Zlatibor and there were always basketball courts there and kids training. That was how my sister Milena and myself were drawn to basketball.
Though we insisted to train, our dad was against it. He was really deep in that sport and he knew what went on behind closed doors. We had to convince him for a long time before he let us train. It wasn't until the second half of first grade - when we were around seven and a half - that he founded a basketball school of his own in our school and gathered all the girls from our neighborhood. That's how we started training with our friends.
I was the youngest and until I went to play for Red Star, I was always the smallest player. Nobody believed I'd ever grow tall enough to play the wing, they were convinced I'd stay short. But everything worked out in the end.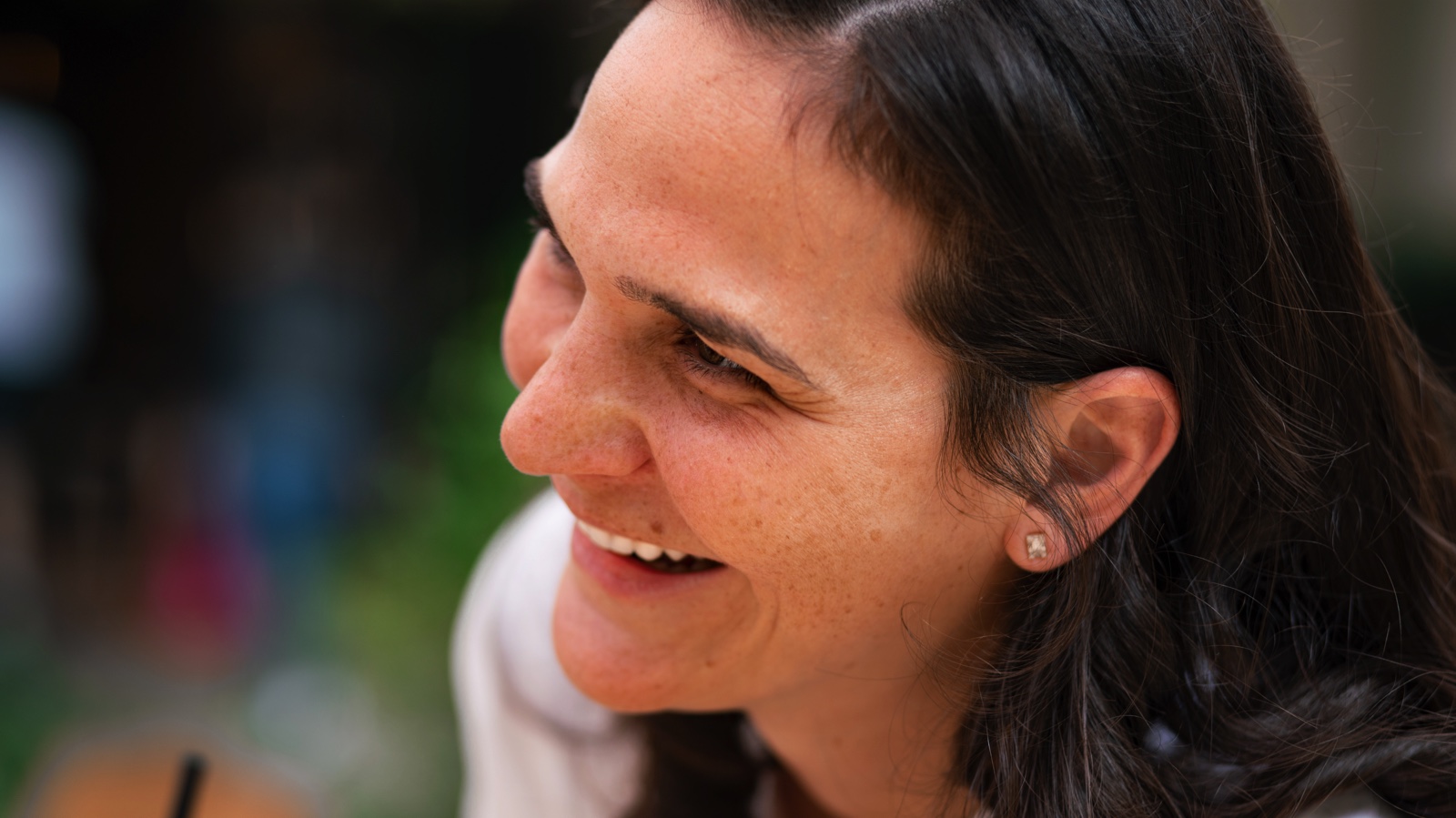 Did it help you that you started off as playmaker and then switched positions until you became the wing?
I still say to this day that this influenced me to not be your typical wing - shooter. When I went abroad, my dad struggled working with me because if I missed the first few shots, I preferred not to force it any further. I was oriented in such a way that it was more important to me to guide my team, organize the field and fill in holes I felt existed, rather than scoring points. We worked a lot on that.
To this day, if I have a rough start in a game or see that someone else is having a better day, I don't see the need to chase after some personal score and play for myself.
I do think it made a difference for me in the long run because I'd get calls and offers from big clubs precisely because they knew I could contribute in different ways and not just by scoring points.
On the other hand, when it's necessary to score more points in order to earn your place, I possibly missed those chances sometimes because I was always focused on my team and our overall success rather than my own, personal one.
Before I played basketball, I was the spoiled youngest child of the family. While we were kids it was my older sister who took care of us both and she always let me have my way and did her best to protect me. Up until I started playing basketball, I didn't know what it felt like to not get my own way.
Basketball taught me that there are bigger and broader things than myself and that I have to make sacrifices in order to achieve a certain goal and accept that I wasn't the most important person alive.
This team spirit without basketball would've probably never been developed in me. This is why I always say that team sports are better for me than individual ones, because regardless of whether you succeed or fail, it's the fact that you're a part of a collective that forms you as a personality in a specific way and teaches you to respect others, their opinions and needs. If you learn that early enough, you can apply it a lot in life.
Your father was your coach for the longest time. Did that make it easier or more difficult?
He was the one who built me as a player and later, in great part, steered my career. I was lucky to have someone who knew how to make the best decisions for me, because in the moment I would've probably been too emotional to make them myself.
When I was younger, I didn't think much of my dad being my trainer. My sister was the one who really took his stories to heart as a big influence - I mostly just tagged along with her like a cheerful brat who didn't understand the deeper meaning of what was going on.
However, when we grew up a little and the first serious games started, it was tough because everyone regarded us only as his daughters and each of our successes was seen through the lens of 'maybe we aren't really that good or talented, maybe he's just forcing us'. Honestly, I think that everyone who judges the kids of people involved in the sport aren't aware what all we have to go through and what a burden that really is. It made me fight twice as hard to show that I earned my own successes.
It wasn't easy, my dad was always my harshest critic. I rarely got to hear him praise me. If anyone ever told me he said something good about me, it would always catch me by surprise. But at the same time, I know that I wouldn't be where I am if it weren't for him. Not only did he train me and run my career, he and my entire family sacrificed a lot to make sure I didn't go through it all myself. They did their best to make sure my successes didn't change me.
At first that does seem like "Oh no, I don't have any freedom in life" but later on you realize that you wouldn't have been the same without it and you would've missed out on some important values. Sure it was hard sometimes, but I'm immensely grateful.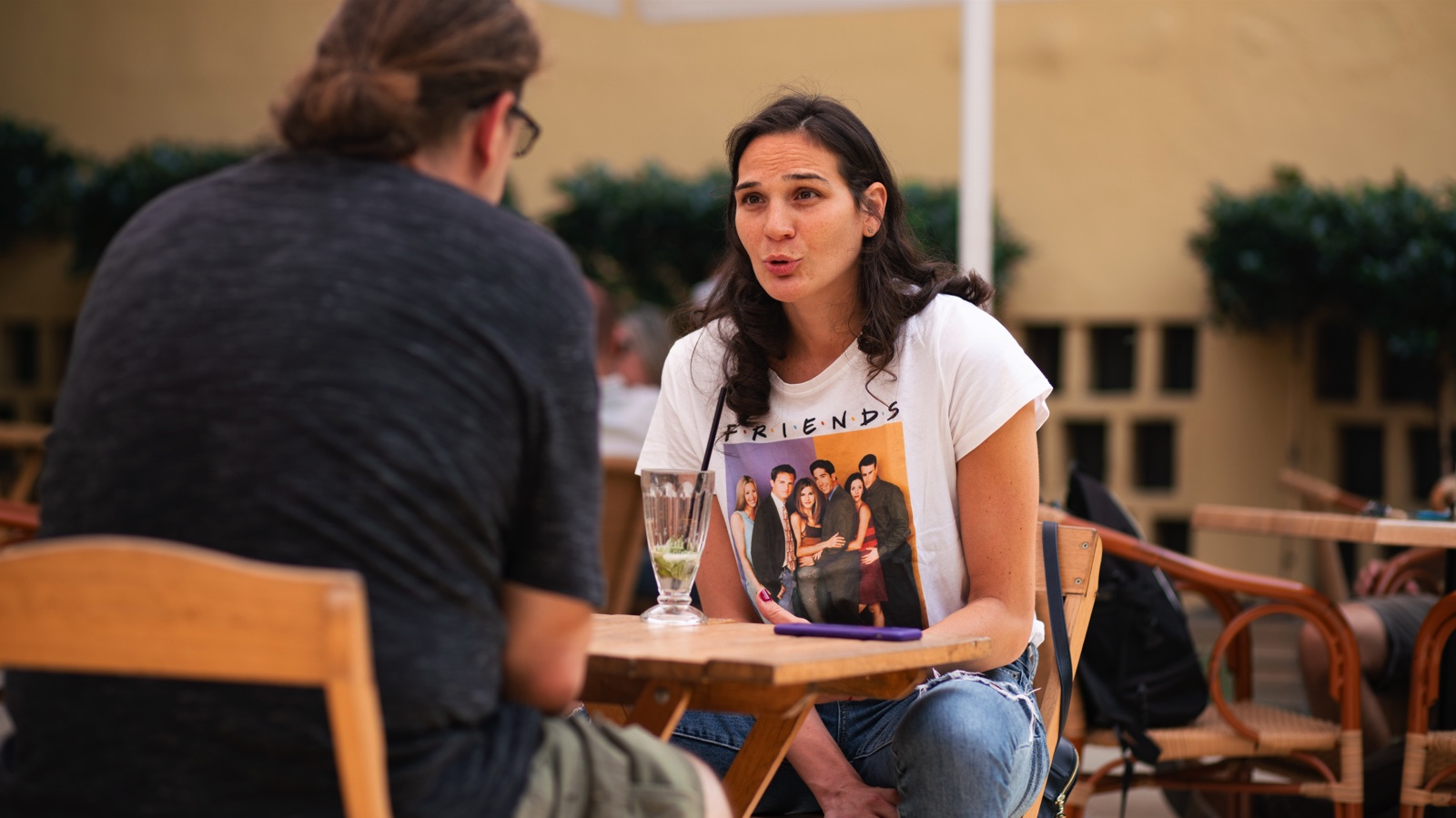 At the time when you were a teenager, did you have trouble balancing school, friends and fun on the one end and training on the other.
Up until I started college, my parents insisted that my grades must never suffer because of basketball. My mom was in charge of school and my dad for basketball and both of them took their part very seriously. It did seem like our days were completely full. We went to school, practice, English language and dancing. And then Friday would come, when everyone celebrated birthdays and we had to go train. It seemed at the time like the end of the world - you're missing the fun while your friends are out partying. But from today's perspective it seems ridiculous because it all came back to me in the end.
Sadly, there were plenty of stories about people who put in as much work and effort as I did but didn't get the same payback. I don't have any regrets. It was this kind of life that gave me the good fortune to have both friends from school and from the world of basketball. People who knew me before I was Sonja Petrovic, the basketball player, have a different kind of relationship with me because they know me as an ordinary person and were friends with me since those days. This is why those people have a more special relationship with me.
On the other hand, our parents didn't raise us with too many restrictions, such as what time to get back in the evening. They let us decide that and I always guided myself by asking 'What would my parents think if I did that?'. It's a rule I still have today.
For example, when I went to Spain, my friends from high school were like "Wow, you have an empty crib in the center of Barcelona" - it's what we all hope for when we're living with our parents as teenagers. But to me it all seemed lonely and it made me feel nostalgic because I was separated from my family. I had all of this, but nobody to share it with.
Of course, earlier when I was younger I had that period when I liked to go out and enjoy my freedom and independence, but I don't think even then I led an especially rebellious and exciting life.
People always tell me how their parents really love me - I usually respond that it's because I'm so boring that only older people like me. :)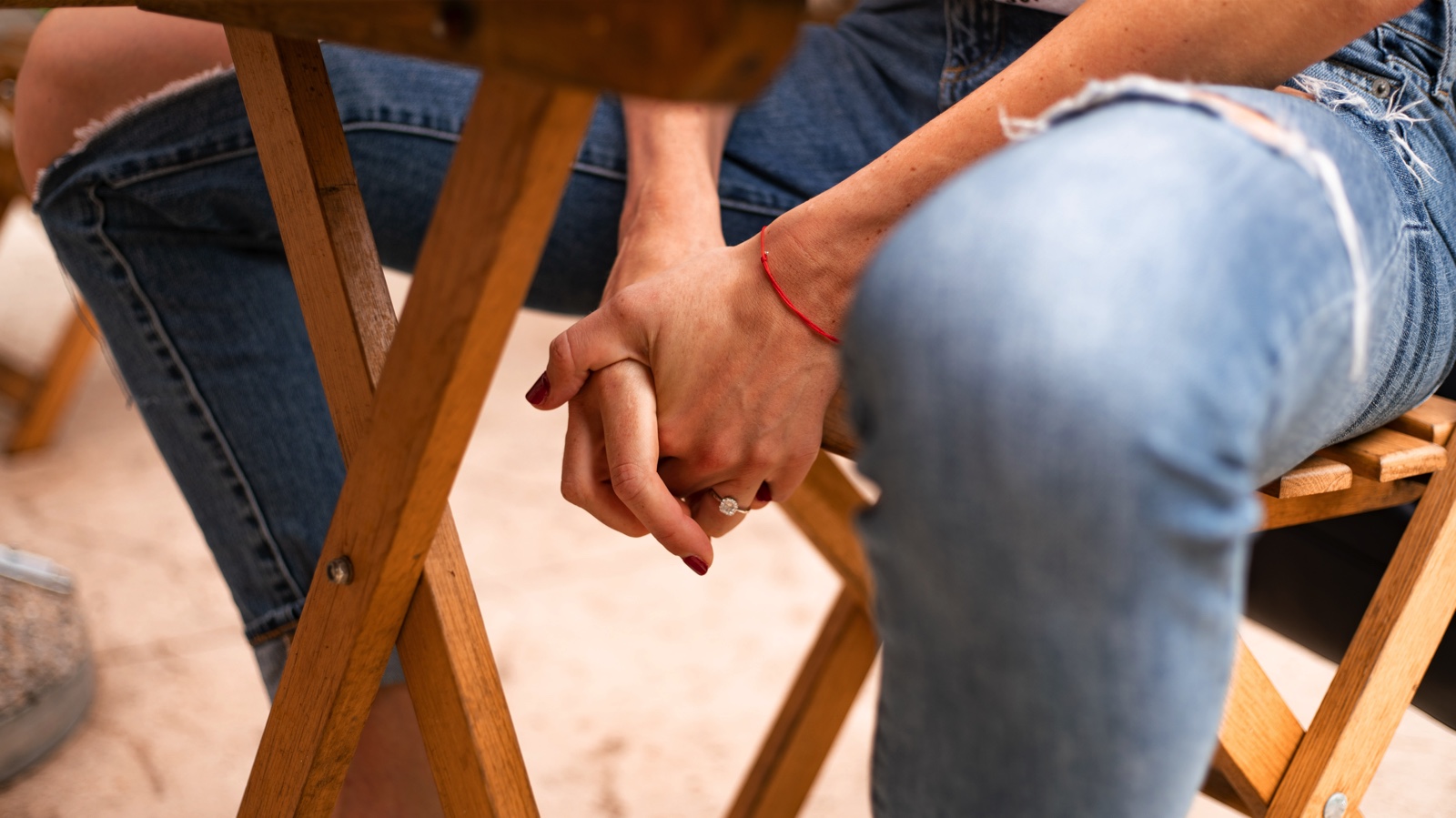 You're only 30 years old and you talk about yourself and 'your younger days' as though you were a senior citizen.
I guess this has to do with having left home at an early age and playing basketball for 23 years now, 13 years of which I spent abroad. Things run a different course when you're an athlete. You end your career when most people are just starting theirs and setting off on different life paths. As a sportswoman in my age, I already accomplished everything and don't have much left to strive for.
Folks from the Representation are always teasing me that I sound like an old lady, but what can I do? :)
You have played for Cukaricki and Red Star. Which period do you prefer?
I think I had a better time in Cukaricki because I was a kdi back then and didn't worry about what a game was or how many points I'd score. You're a small club so you experience every victory like you just won world championship.
At Red Star, they already began spinning this whole story about how I was talented and they were expecting a lot from me. I was lucky to have a really great circle of friends there and to go through all of it alongside my Milena who took care of us. Though I know I didn't always give her an easy time. :)
Once we were playing home field in Sumice, but we had red jerseys instead of white. Since Milena was always running late, I was the one packing the bag and I packed the white jerseys by mistake. The moment we got there she had to run back home and get the jersey 40 minutes before the game because she was older. I know she cursed me throughout the game because she just couldn't get the handle on the ball all match.
We even got teased by some friends that I was my sister's keychain during that time because she always carried me and all the responsibilities on her back while I played basketball and had fun.
Later, when I left home and became independent, I did my best to protect her and I also grew taller than her by almost half a head! :)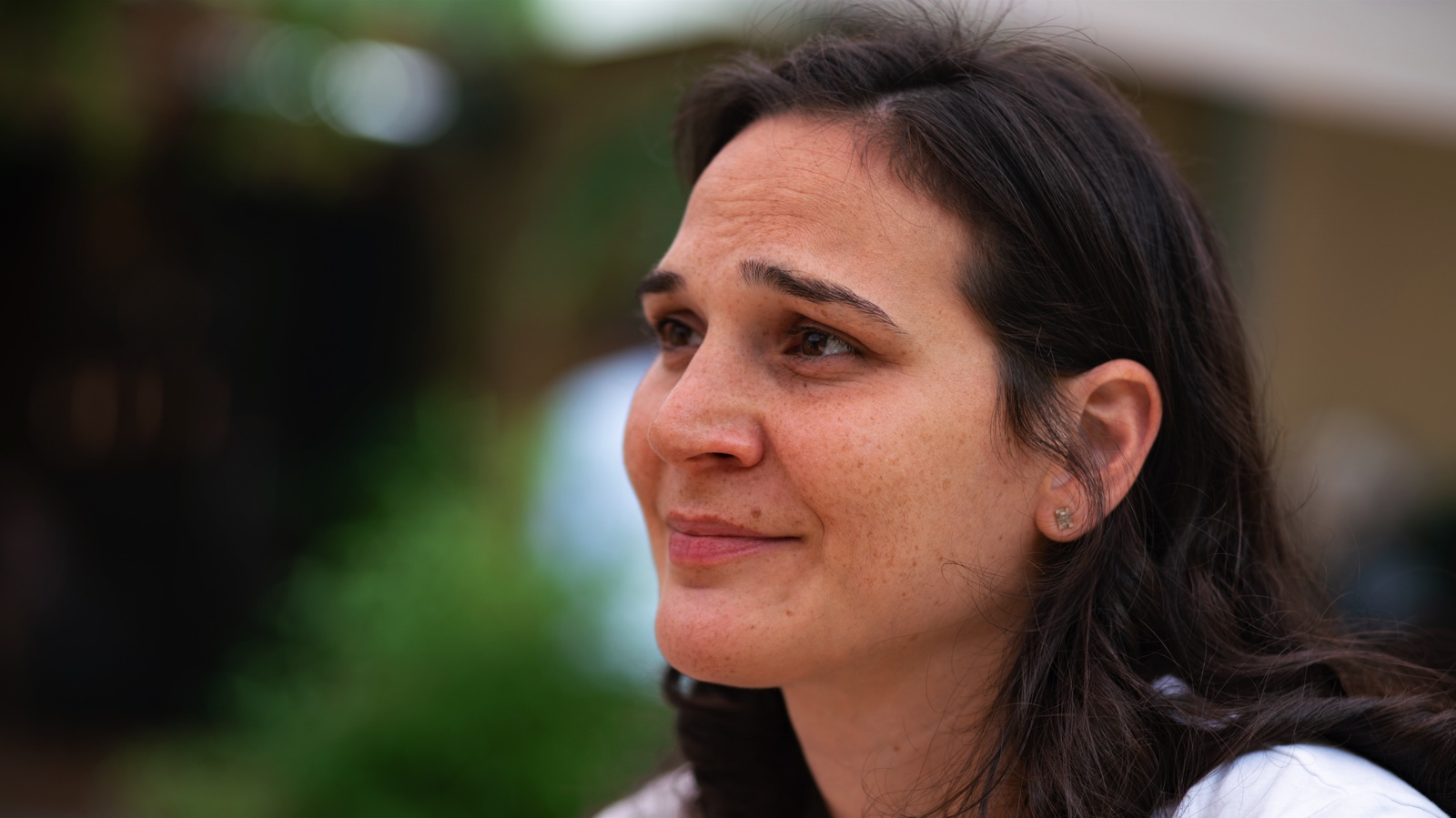 Your departure to Barcelona sounds like it hit you hard, seeing how you were a minor back then, having lost the company and support of your family who stayed in Belgrade overnight. How did it affect you professionally?
Looking back, I'm not sure I was ready to go back when I was 17 years old. But the situation in Serbian basketball was such that we estimated that this would be the best for my career. It all happened so fast because we weren't sure if FIBA would approve me or not. I was going to start the third grade of high school as a regular student and here we were, wondering if maybe I should unlist from it and be a non-regular student. Everything was so chaotic.
I remember it was November when I went with dad. We flew from Italy to Spain and I remember crying the entire time and I couldn't stop. I said goodbye to my mom and my sister and it was really hard. I cried later too, when coming back after New Year's. Later, you get kind of used to it - living out of suitcases and even when you go home for a few days, you're never around long enough for it to feel like home anymore.
My dad and I lived alone which was unusual for the time and for the first time I dedicated myself to basketball completely. It was a big change. I came from Red Star where the team was formed around me and I played 40 minutes. But over there, I had yet to earn my place. One day you play for 10 minutes, the next you play 30. I'm not someone who can force themselves so it took me a while that I can't play for 10 minutes without even attempting to score a point because I'd always wait for the moment where it made sense to do so.
My dad and I really struggled to change my thinking back then.
I was lucky enough to have another girl from Serbia on the team and she took care of me when my folks weren't there. If it hadn't been for her, I'd never have gotten to know Barcelona. I remember I'd bring the ball home from the hall to train and go to the gym, so sometimes I wouldn't even go to the center or the beach. She was the one who got me to go outside more.
I think that as a young player you don't really know at the time if you're ready to go abroad or not. You get used to being the best in your category and to everyone making a fuss over you. Then you become a senior and everything is completely different - you have people who may technically be better than you or just physically stronger and you no longer have the place you used to.
That first year in Barcelona was pretty hard on me, but it formed me and opened my eyes to where I have to work and try harder, what I needed to change and where I was all good. That's why I consider it a precious experience.
After Barcelona you cross over to Bourges. How did you fare there?
I had a great time in France, mostly because of the way I was. I didn't need to go out and party a lot and Bourges was a small town where the streets were empty after 8PM.
I had a great coach who had a family with little kids, but every morning he'd come and train with me, whenever I wanted. He had a system - we'd all play equally and respect the established order and actions. It suited me back then because I was good at following specific instructions.
It was with Bourges that I played my first Euroleague and, if I'd gone to the Final Four, my first one of those. Everything back then seemed impossible to me. I didn't know of a single foreign player the right way. Suddenly you start to learn about that world and the level on which some of these players are. It was a very eye-opening season for me and it gave me many nice memories.
By the way, there were two Sonjas on the team - myself and a girl from Croatia. So, I got nicknamed 'Junior'. After all these years, whenever I see an old teammate from that time, they still call me that. :)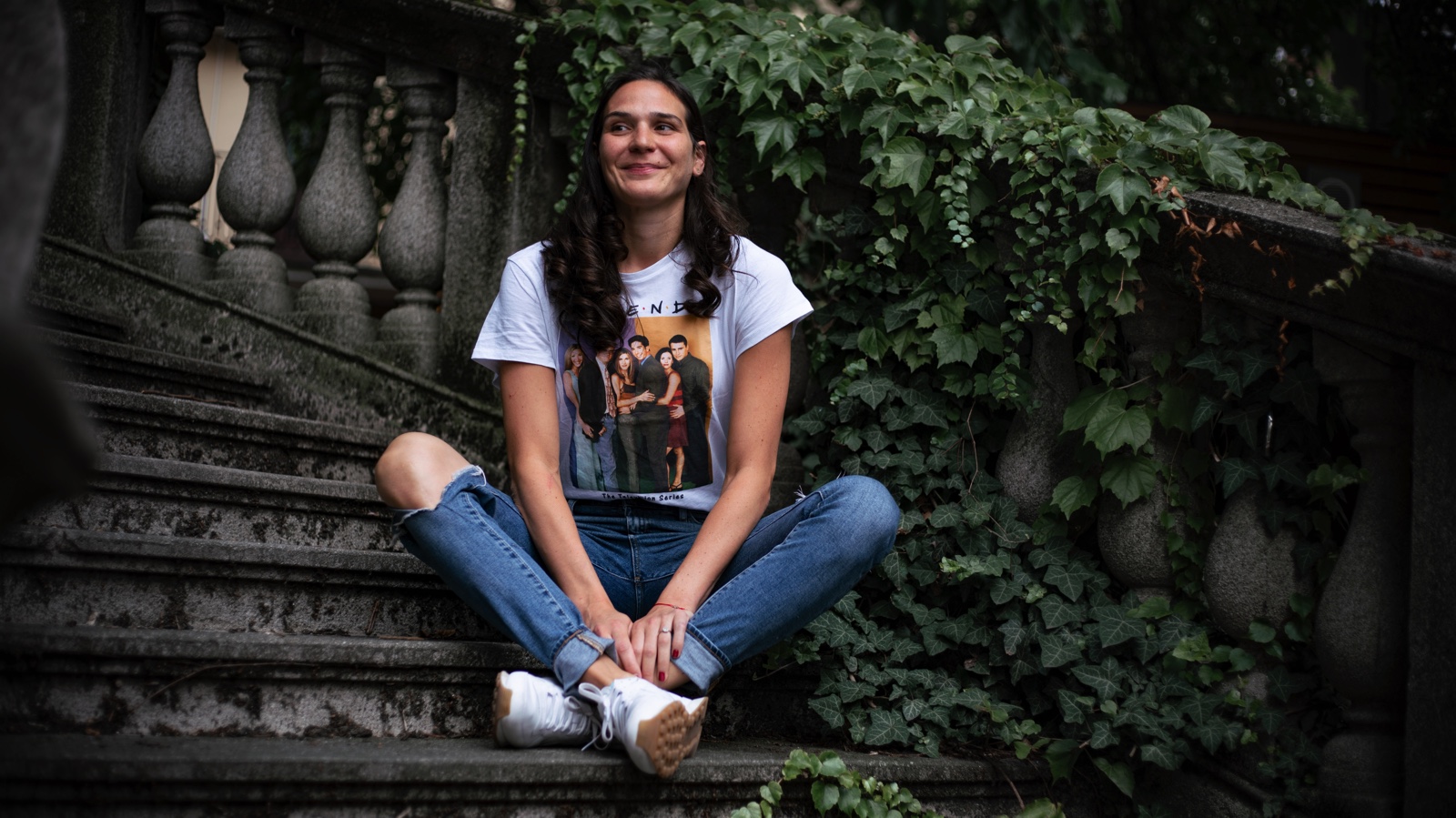 When you talk about other players, you always do so with admiration. On the other hand, you were selected as member of the 'ideal five' of the European Championship. When was it that you started thinking of yourself as a high-quality player?
I think to some extent it might've happened already in Prague. The point is that with Spartacus I won two Euroleagues with half of the team consisting of American players - the best players in the world whose names are still respected today. I considered it a success to even be in that team comp.
I remember my first year in Spartacus. I didn't play that season because during the summer with the representation I tore my ligaments and we agreed I would come over during half-season, after surgery in Moscow and recovery at home. I came, there was a game and I talked about something with the conditioning trainer so he went to finish something up. I was standing alone in the corridor, embarrassed by everything, praying that nobody I knew would pass by because I wouldn't dare - being nobody - to greet some big name. It was then that suddenly Diana Taurasi comes along, calls me by my name and surname and gives me a hug. I remember thinking - is this really happening? She knows who I am?
It was there I learned how the greatest athletes treated basketball, how they trained and played against the best teams and the last teams in the league, how they motivated their players and treated their physical therapists. Those kinds of things are best learned from the greatest names in the sport.
In Spartacus, I went through all the roles on the team. From being the 12th player, to sitting on the bench, being the sixth player, the first lineup and finally the team leader who led the team to Final Four.
This all helped me to know exactly how the twelfth, the fifth and the first player on the team felt so that I can find a common language with each of them.
It was in that sense that I feel that Spartacus built me as a player and a person. The relationships I built and brought along with me into life were immensely important to me and resulted in various specific situations.
Can you highlight any for us?
Shabtai Kalmanovich was the club owner back then. When I came to have my surgery, they checked me into a hotel and made all the preparations for me to see the doctor. On the second day I went to his office to meet him and he handed me an envelope full of money saying "Here's some spending money for these few days".
I didnt' spend any of it. My parents were with me and they bought all the food. When everything was done, I went to him after the surgery intending to give him the money back. My parents taught me that way and of course I felt like I had to do it.
He just said to me "Sonja, a woman never returns the money a man gave her". No matter how much I insisted, he wouldn't take the money back.
He was always hosting dinners for us, bringing in Eros Ramazzoti who was his friend and Kelis, the singer, to perform for us.
I think he was one of the personalities who changed women's basketball. He was the first one who started investing in massive contracts and brought to an increase in competition among the Russians, which changed the entire European market.
Back then I was only 19 years old and I think I came out alright and did my best not to let it all change me.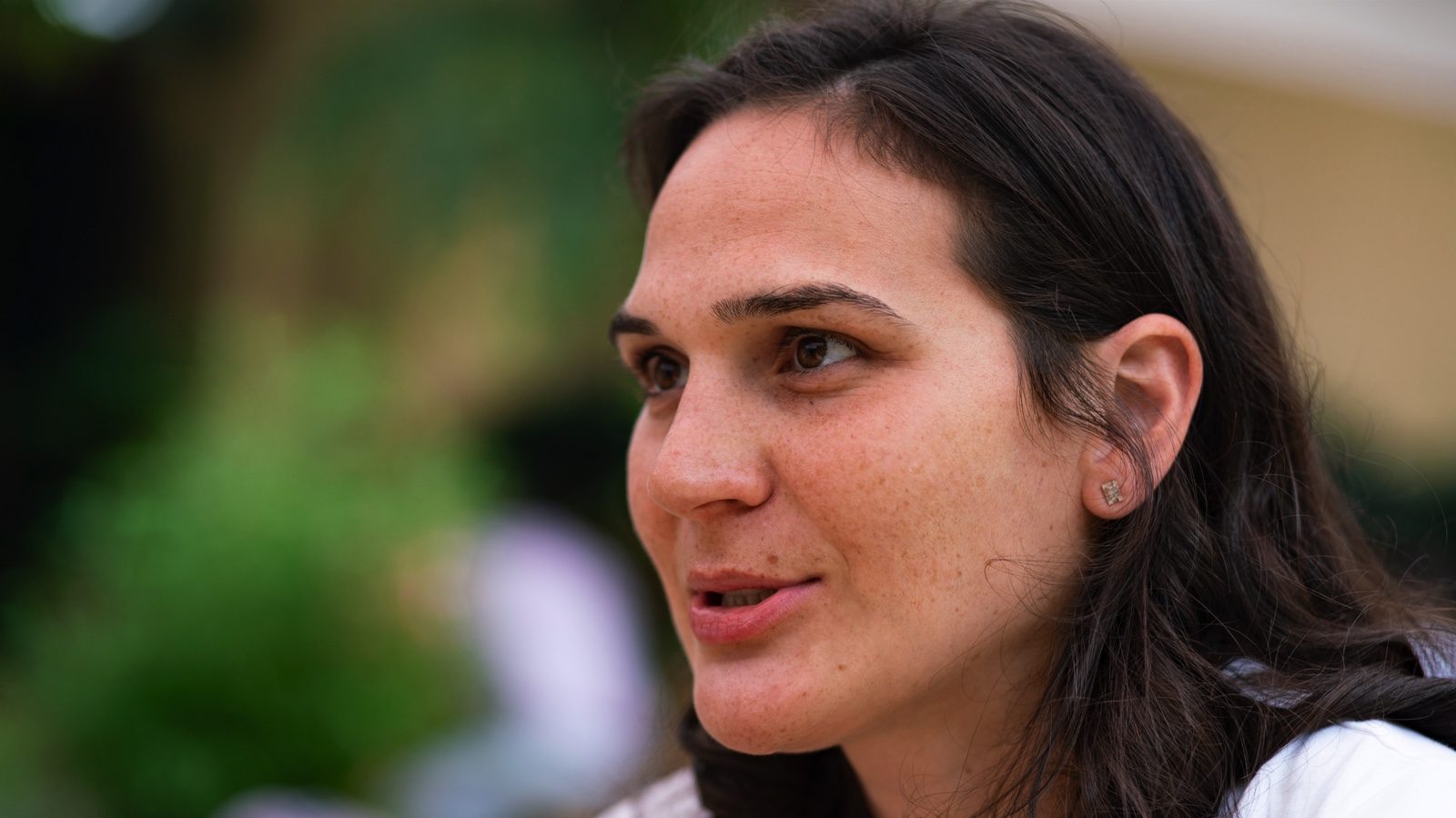 After your ligament surgery, you were in that situation of being at the peak of your youth and yet still considering ending your career. It must've taken a lot of emotional strength to deal with it all.
The first surgery happened before I went to Spartacus. I did see my career flash before my eyes. I never had such a serious injury before.
I was more bored than I was in pain. You have to be diligent, repeating the same exercises over and over, be patient on when they'll get to walk or run. At that moment I was considered the best European player in the junior categories and all of a sudden everyone else around me is moving on, playing, transitioning from junior to senior status and I'm stagnating. I managed to get back to Spartacus in time and they, as a sign of gratitude for my persistence, took me to the Final Four to win the Euroleague.
The next season started with big expectations and I got hurt again. I immediately knew I tore my ligaments again. I went to the hotel, called my parents and said I couldn't go through all of that again. They came in on the first flight and while we sat there talking about what I did or didn't want to do, the people from Spartacus called us and said I was flying to Israel on the first flight to get examined and have surgery. Somehow, it was that faith that they had in me that I'll definitely come back that made me not overthink things anymore, but move on.
I spent the entire season getting back into the game and I wasn't completely fit to play. Of course, I got surpassed by players that I used to be better than, and I started wondering what was the point of it all - maybe my ship had sailed and I should accept that I failed.
However, I was surrounded by people who believed in me and that, combined with my natural ambition and stubbornness, allowed me to push onward as long as they were willing to believe in me and make everything right.
There were various moments. To this day I continue to make mistake, to the point where people around me are like "Why Sonja, why always you?". Now I was in preparations and I managed to break my finger, so my fellow players kept teasing me how I'm always the one with these mishaps.
I think Spartacus had a big hand in forming me and making me realize how to reach success and why after every injury I came back better than I was before.
Then came your successes with the representation. You could say that if we had that generation of 'golden boys', you and your generation were our 'golden girls'. How did you experience all that?
I wasn't with that representation for the first years when they were working towards success. I remember when I came back from Prague. We had just won the Euroleague and I came from a team where I felt like I was a part of the European top players. Marina contacted me to come back and I was pretty shaken trying to make the right decision. I was worried how I would fit into an already formed team. I knew I could contribute as a player, but I also knew that women's basketball was much more outside the court and I was worried I'd disrupt something.
Of course, my parents said "This is the national team, there's no dilemma". We brought all our family decisions as a democracy, so since I got out-voted it meant I was going back to the representation.
Before this, we didn't have any significant successes as a representation, other than a general awareness that we had a good team. I was not sure we could win the medal, but there were some of my team-members who believed it without a single doubt.
We joked around that we are a team who won medals with the fewest victories. That summer we had I don't even know how many defeats and ended up the first, while the men's team had only two and finished in the fourth spot. We just had that special 'something' and we played the vital games right. When it mattered the most in the quarter, semi and finals I still find it surreal how well we played.
This success came to many as a surprise because we got underestimated a lot. Even after winning bronze at the Olympics, they would say we won against Australia and then got lucky. Especially after we suffered a defeat in Prague, people had a bonus reason to think it was all just two summers of surprises.
That's why my medal from this year's championship is my favorite. We have been here for six years, four out those we ended up in top four. I think that's proof enough that we aren't a surprise but that we genuinely have a great generation with a great coach. Nobody likes to play against us.
We had a lot of success in younger categories and we had to wait for a long time. This is why I am glad we managed to transfer that to the senior level.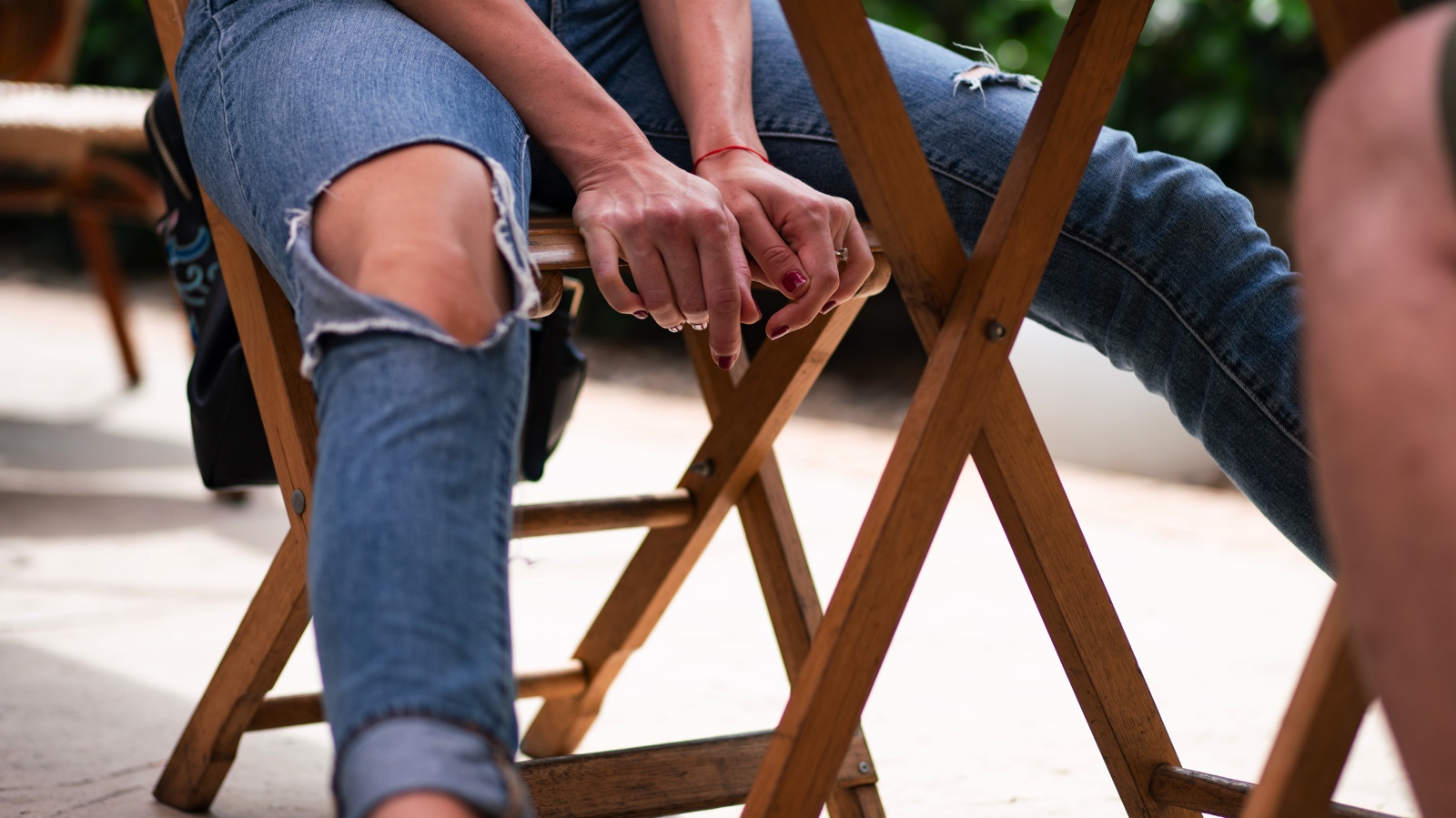 You won a medal. You took a risk playing with an injury and awaiting surgery, but nobody could've noticed from the way you played. What motivated you?
The fact that we played the European Championship at home and that it was qualifications for Tokyo, making us all look forward to the future.
When I started preparing for my season in August I was experiencing knee issues and was afraid I won't pass the medical check for the club. Since then and up until the very last checkup before the preparations with the representation, it was uncertain whether I could play and when I could go have surgery. But I never lost the desire to play for the national team. Those victories give us an emotional experience that I can't compare to anything else. I started appreciating them even more in Russia when we won and made it to the Final Four - I run towards the bench all excited and see a line of calm faces because everyone expected that we would move on with the team we had.
In the representation when we score a point from half the field during warmup, we jump up and down like we won the Olympic gold. I think that speaks enough of the emotions we have when we play for the national team.
I was lucky that Marina is calm as she is - we sat down with the medical staff and made a deal. I got through the preparations much better than I expected - even our conditioning coach admitted (and he never admits anything, he'd yell at us to play harder one minute before the game's end while we were in the lead by 40 points) - even he admitted that I carried it all out better than he hoped. There were moments when I didn't feel like myself, but what we have together made me push forward and believe in myself like I am the true Sonja.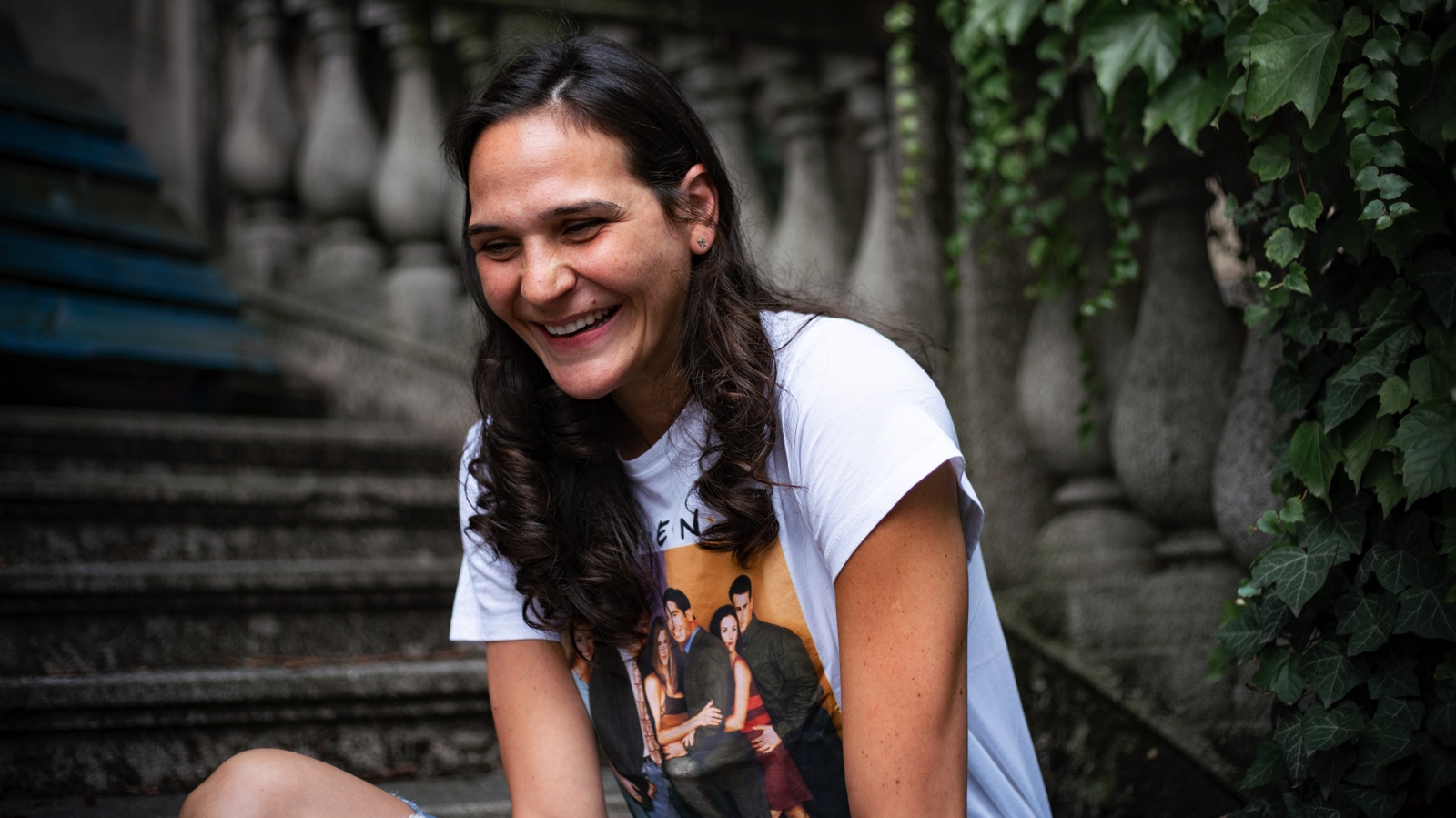 Does that mean we can expect to see you playing for the representation in Japan and look forward to a medal together?
The plan is that I have my knee surgery at the end of September and then two months of recovery. That's the agreement I made with the club - to call in in December and return to playing shape in January for the Tokyo qualifications. I will do whatever I can to make it into the representation because I feel that would close the circle for that generation - being in the two Olympics cycles. Not many representations who aren't international powerhouses have pulled that off, I think it would be a real success for us.
As far as the medal is concerned, it's a hard topic to talk about. Realistically speaking, nobody can top the American women's basketball in its current state. People don't know this, but the women's basketball in America is even stronger than the men's category and there are also some other very strong representations. Honestly, there aren't really any more weak opponents.
It's all far away to talk about, but one is for sure - all the girls playing for will do their best and if we make it through the group, well...anything is possible.
You mention how dominant the Americans are. You played in the WNBA league. What was that like and what are their advantages?
European players are better in terms of technique. The main difference is that the gameplay over there is more physicals. They play faster, the players are physically stronger and not many European players can stand up to them. On the other hand, I don't think that there are many European players who got the right chance there.
When I played in Chicago I was still really young. It was for a weaker team and it was new to me that my team isn't winning every match - it was kind of hard on me.
In Phoenix things were different. I was lucky to really get to play for Phoenix. I had all kinds of games - brilliant and disastrous ones. I went from being the top player on the team to doing absolutely nothing worthwhile. They don't give you a lot of leeway over there - you change your opponent every few days and have to adjust to something new. The entire system is different from what we were taught - from the gameplay itself to the position of the coach, the relationships between the players. It's a bit harder to find your feet there but it should be experienced. I'd say if any young player gets the chance, she should go and see how they do things.
The halls are full. In Phoenix the men and women's basketball teams are connected and we use everything they do. It's only then that you realize how it all works and why it got so big. It's really different compared to everything in Europe, but I still prefer playing here and European basketball.
What are your plans for the future? We know there are wedding bells in store for you and our famous rower Milos Vasic. :)
The wedding is coming soon and this includes my plans for my knee surgery because I didn't want to spend my honeymoon doing exercises and going to therapy.
In December, I am going to Girona, Spain, and I'm really satisfied with that decision. I think I needed a change of climate from the cold and professional Russia to some warmer place where the players rush in and hug you and every victory is celebrated like a title.
We are also getting ready for Tokyo. I hope we will qualify and our thoughts are always preoccupied with it.
Is teaching still something you're considering?
After basketball, that's probably my dream job, though many can't imagine me doing that. I'd love to work with children. I understand times are different from when I was a student, but I'm still drawn to it. I graduated from FON and am thinking about Master studies which would allow me to fulfill all my dreams.
I don't think I'd want to stay in basketball after my career is over, but you never know. They may be more opportunities to draw me in.
But you would like to work in Serbia?
Milos and I are planning to live in Serbia. I am really attached to Belgrade and my family and Milos is even more attached to the country than I am. Now it just remains to be seen when we'll start living here for real instead of out of suitcases.