14.03.2018
Viktor Savic - the cool guy from Belgrade's 3 hills
We rooted for him as Milutinac at Montevideo, we were afraid of him as the Wolf while he watched Aska dance in the darkness. Victor Savic is one of the most popular actors of the younger generations but also a great humanitarian who is behind the music festival Dance4Life whose proceeds go to charity, helping those who need it the most.
That guy from Belgrade who, as he himself says, dreams of only one new role after a successful career – the role of a husband and father.
You live in Banovo hill and one might say you have a strong sense of patriotism.
I was born in Senjak, in Topcider hill, in the same house my father was born. We lived there until I was three years old and then moved to Banovo hill where I went to kindergarten and school. Interestingly enough my high school was located in Dedinje, so you could say that these three hills marked my life and brought me many friendships. Although, I have to say that Banovo hill is the closest to my heart.
What is your favorite thing about Banovo hill?
The fact that the neighborhood is located between a forest and a lake. I usually gravitated more towards the forest and the parks, away from the crowds. It seems that us hill-dwellers don't come down to Ada that much and as the hill is full of sports courts. I trained in handball at BASK and overall everything that happened to me happened there in Banovo hill. I see it as my home.
What was it like, growing up in the 80's and 90's?
I went to Josif Pancic junior school which had always been well-regarded, so I really enjoyed a normal childhood with my friends from school. I didn't feel the most negative effects of the 90's, but my father did travel to Bosnia frequently, delivering aid to refugees. I knew the basics of what was happening, but my parents protected me from it all. From my childhood perspective, I knew something was wrong because in Beteks there was no more Masters or He-Man and the crew for sale and the shelves were empty. Everything seemed to have stopped.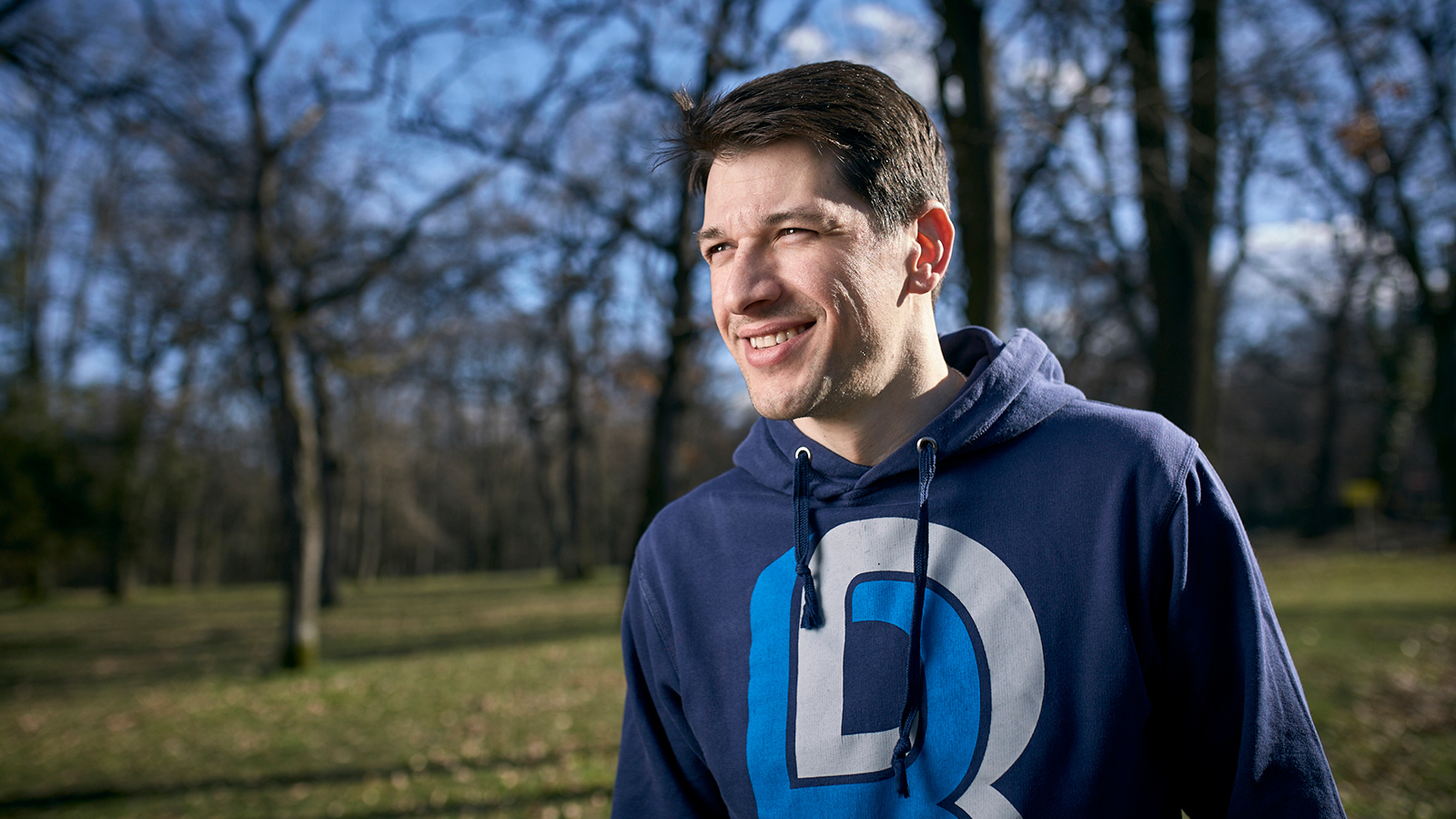 You've travelled a lot and seen the world, as they say. What do you think sets Belgrade apart from other capitol cities?
Belgrade has more freedom than any other place. This was confirmed to me by a man from Paris I talked to who, delighted with Belgrade, told his wife that people here aren't aware what they have. Belgrade today is like Paris from the 30's and 40's when everyone were crazy about it. People here are free to do what they love, they are open with each other but also with foreigners. I didn't find that in any other city I visited. Kindness, of course, but also this desire and need that people in Belgrade have for others to like them. You can't find that anywhere else. Belgrade has the kind of energy similar to Berlin and, in my opinion, it should aim for that and not for something fashion-obsessed like Dubai.
How do you feel the culture scene in Belgrade compares to Berlin, Paris...?
I think here there is a greater appreciation for actors. I don't mean financially, but in the sense that actors and artists rank very highly in our society. On the other hand, what's suffocated here and is encouraged in Berlin is the culture of street art. I think we should be much more open in this regard and give actors some space to express themselves.
How and why did you choose acting as your calling?
It's what I was good at as a kid. I started attending group lessons with Ruzica Sokic and Bata Paskaljevic, and then a year later I went to Mika Aleksic, where I spent 10 years and enjoyed my first taste of the acting trade. It all happened naturally and spontaneously. I then enlisted in Drama school on my first attempt. I also had the desire to work in sports, but I am very happy today that I ended up in art, because I have back and injury problems. The life of professional athletes is full of sacrifices. It may yield more earnings, but it's not something I find important in life. Of course, you should have it in order to live, but money isn't something to chase. Athletes end their careers relatively young and have to make a lot of sacrifices to earn the most money possible to live off of later. I would never give up everything I've been through.
Do yuo remember your first job and your early beginnings?
Yes, it was at the end of 7th grade, when I participated in a show about computers on RTS. It was the first casting I passed as a member of Mika Aleksic's group. My first movie role was actually two roles I was playing at the same time – in "Sejtanov ratnik" and in "Optimisti". As for theatre, I think my first role there was in Snow White and the seven dwarves in Bosko Buha, and then in Taming of the Shrew.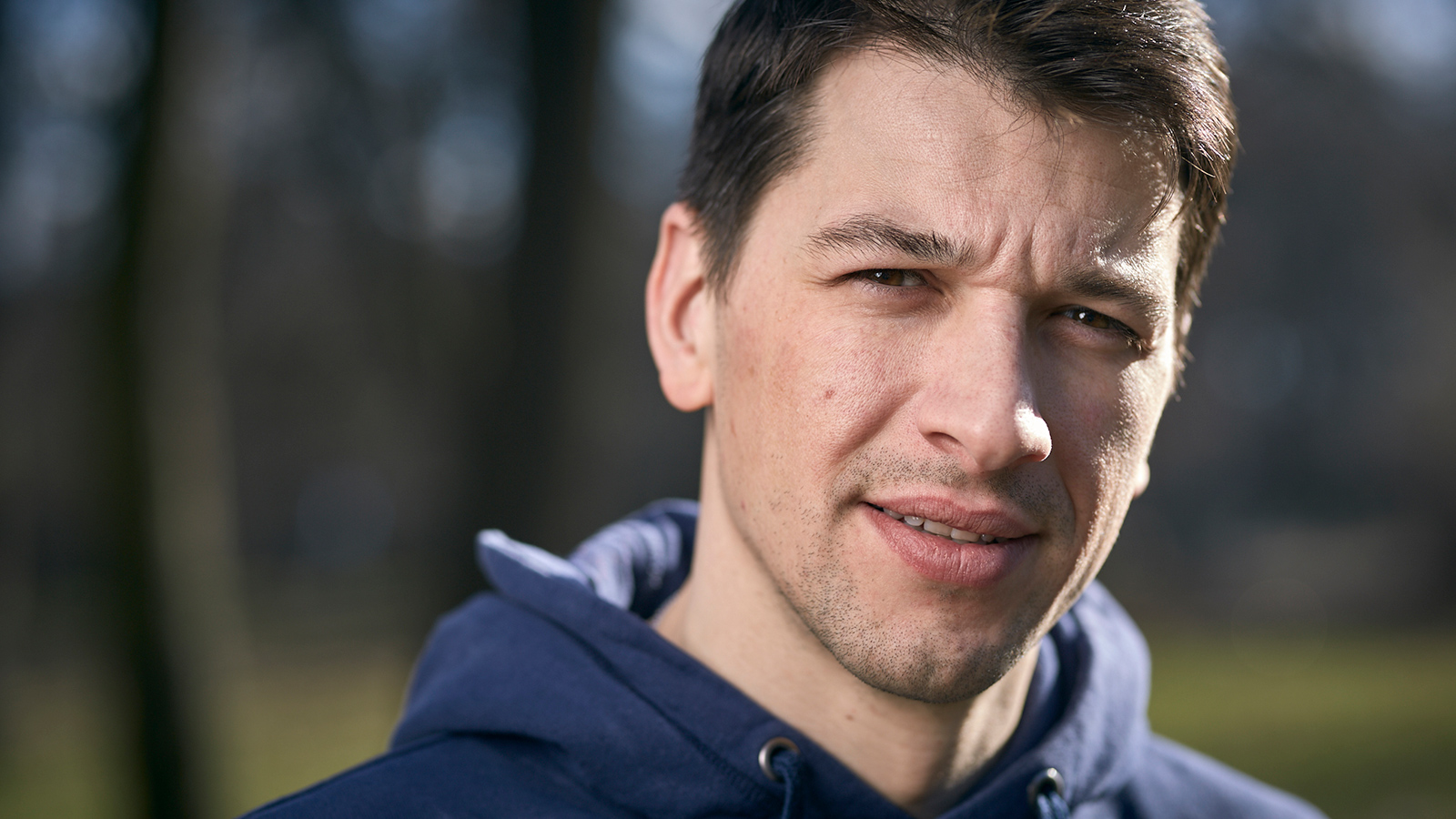 Is there a role you're particularly proud of?
I'm very fond of all my roles and it feels ungrateful to highlight just one. For example, the role of Milutinac in Montevideo was something completely different from anything I did before. I'd also have to mention the movie "Sisanje" I did before that where I worked with Milan Karadzic. And of course the "Velika Drama" by Sinisa Kovacevic which I still play in at the National theatre. Then, there is "Igra u tami" which was my first play that I later turned into a movie with Vuk Kostic. All the roles mean a lot to me.
You've starred in a variety of roles, some even explicitly opposite from one another, like in "Sisanje" and "Senke nad Balkanom". Not many actors can claim such a variety of roles. Was it luck or something else?
It's probably some luck on the one hand, but on the other it's also a matter of choice. Dragan Bjelogrlic didn't write the role of the photographer junkie with me in mind. Bjela wanted us to work together, but most of the roles required older, more experienced actors and they weren't for me. He told me he had a few minor roles for me and I fell in love with the first one I read. The trunk opens, he's pulled out all beaten-up – I was sold on it, even though I only appeared in two episodes. The second season is in the works now and I could've waited and maybe scored a detective role in it or something. Still, I think going back I'd make the same choice. I started acting because it allows me to be anyone. It's what attracts, moves and fulfills me.
In the past few years I even turned down several roles because they just seemed too similar to what I did before. It's not good for any actor to get comfortable within a single role, because then they end up working on autopilot. I don't know, maybe someday I'll find that fulfilling. However, if I grow bored of it eventually that's fine too – I don't have to work in acting forever. Right now Andrija Milosevic and myself have a contract for five years with the theatre in Banovo hill to edit the cultural program of the grand scene.
My work doesn't define me, it's the other way around. In the words of Oscar Wilde – "We are a verb, not a noun."
The series "Pet" and "Senke nad Balkanom" seemed to have brought our production closer to American. Do you think we're ready to fall in step with the big players?
I think Bjelogrlic should get the most credit for that and the production engaged in these two shows because it raised the bar to a level that you can't really go under. Well, you can go under it, but only if the story is so good that the low budget is negligible.
Series are the number one type of entertainment in the world right now. They pay off the most, they're interesting and give space to develop stories and characters.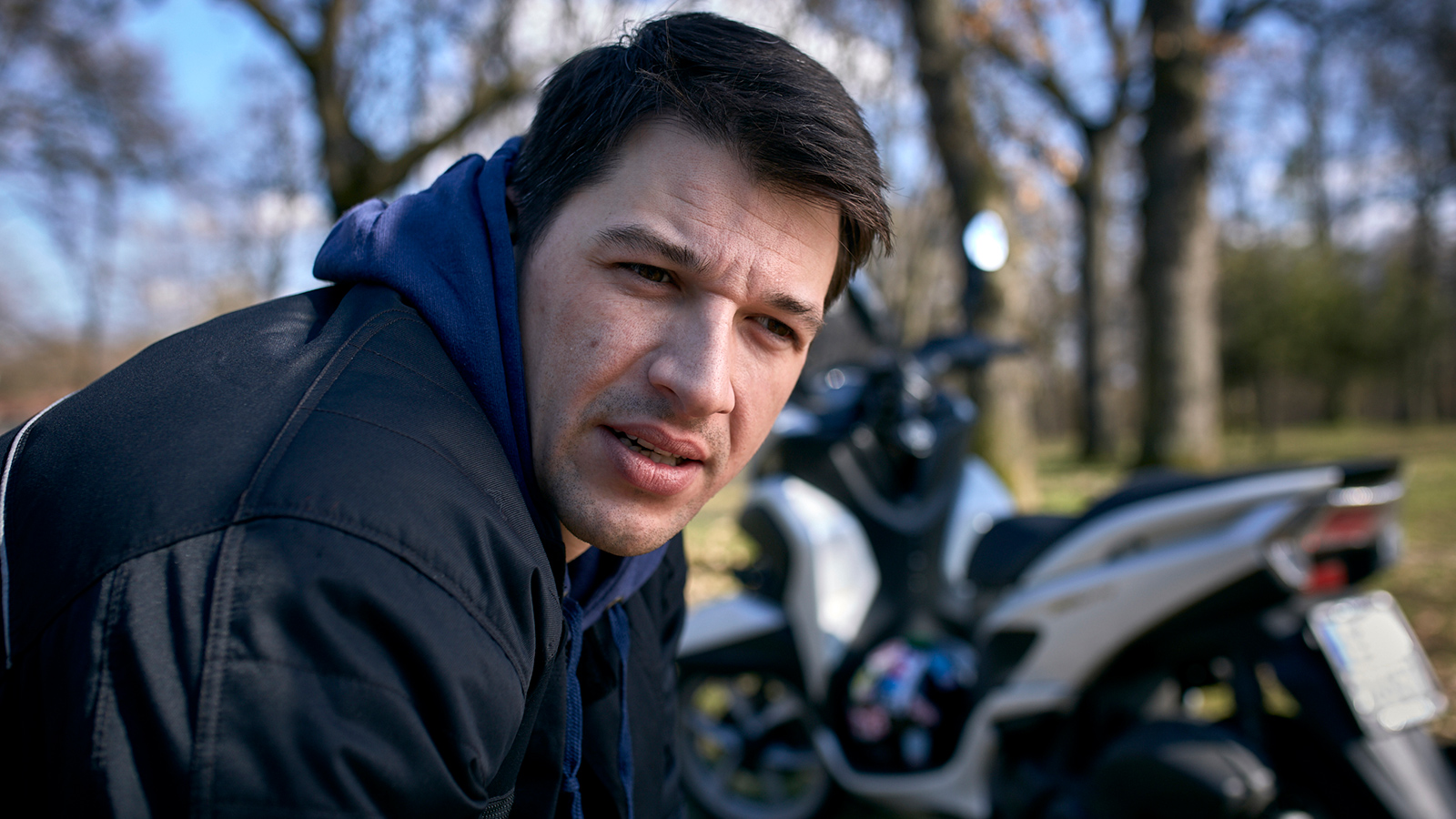 What's happening with "Komunalci"
That show is probably my favorite work so far. I all got together as friends and started making something together. We grew up watching stuff like "Saturday night live" and older generation comedians who influenced us a lot.
"Komunalci" are a YouTube project that requires investment. For starters, the money we put into it ourselves, but also the time that none of us have enough of which we invested in filming, montage...
We didn't want to take "Komunalci" to TV because that would've imposed various limitations and while on YouTube we can't really profit off of it. Under those conditions we were only able to film a few episodes and we did. There's still one more episode to edit.
We often talk about "Komunalci" as something we can go back to which would be a great acting endeavor.
Are you considering a career abroad?
My thoughts on that have always been "if someone calls me, then ok I might accept". But I'm not interested in chasing anything like that. I'm very attached to my neighborhood and the people living there. I couldn't leave them for a longer time.
Also, when it comes to Hollywood, people tend to think that all the big roles are just sitting there waiting for them, like it isn't the place where the entire acting world went to for the same reason. We have a language barrier which determines what you can do in Hollywood and I don't want to go movie to movie playing Russian criminals, refugees...it's not my way, no matter how good the money is.
On the other hand, humanitarian work and music are your way. What's going on there?
Charity work is the most important work in my life and I think that should be the case for everyone. The way so many people help me fight as we organize musical festivals "Igraj za zivot" where some friendly help is greatly needed. We are under a lot of pressure there. We have to call up many people, ask them to work for free which not everyone is thrilled about, but it's all worth it in the end. I'm very grateful to know that even in the difficult situation of our country, 90% of the people usually come to help with the event because they know it's for a good cause.
If anyone needs help and we are able to help them, then we have to do it. I feel that's just normal thinking. Especially us in the public business have the obligation and duty that, if we reach the point where people recognize and love us, we use it to say what matters and raise awareness.
I had a situation where a girl of maybe 14-15 years of age came up to me and said she was a fan of mine and that it's because of what I said in the media that she doesn't want to leave Serbia. That is incredibly gratifying to hear. There's no applause or reward that can measure up to that. I kept fighting because of that girl. She helped me and I helped her – that's normal and that's how it should be.
How is your music coming along? Rap is something you're very dedicated to.
It's an outlet that allows me to say things I really want to say, without risking them being twisted or taken out of context. There's no 'middle man' between me and whoever is hearing the message. It's a way to unwind and the music is something that fulfills me. Sadly, I lack the time to work as much as I'd like to in rap music, because I don't make money off of the music nor deal with commercial matters. So, it goes for a bit ,then stops and then goes again. :D I will soon publish two new songs, thanks to everyone who volunteered to participate.
What are your plans for the future?
Take it easy and keep going up. :) I don't make specific plans. My wish is to better myself as a human through my family, wife and children. I consider that the most important thing in my life in addition to my charity work.