Photo: Youtube screenshot
"Sava" perfume shop in Belgrade takes you back in time
From Kosancicev venac to Knez Mihailova down Dorcol towards Cara Dusana street, goes one of the oldest streets in Belgrade. The street called "Kralja Petra". This route existed from the days when Belgrade was known as Singidunum and its main purpose was to connect Sava and Danube. Today, it is the home of an open exhibition of architecture and history, seeing how it contains Baroque, Art Deco, Oriental and Modernism styles all in one. There are also some luxurious stores, a few posters, some scribbles and graffiti. What interests us the most is a small store at number 75.
The window shop gives away the store's purpose – glass and plastic bottles, an old-fashioned pump, pastel-colored powder boxes and also a black and white photo of a man and a woman who are standing in this very spot, one decade earlier. Welcome to the Save perfume shop, the oldest one in Belgrade.
Love in the days of occupation
Inside the shop, you will be greeted by a kindly gentleman whose manners can also be attributed to the age in which this perfume store is frozen, the age you might not be used to. Nenad Jovanov is the son of the couple whose photo stands framed in the window shop. They were Leposava and Dragoljub, two people who opened this shop just before the occupation of Belgrade began in the early 1940s. The shop was located in Toplicin venac and was called L'Amour. On its appearance and fragrance we can only speculate today. As Mr. Nenad tells it, Belgraders somhow managed to get to their perfumes and pomades, sometimes in exchange for money and sometimes for groceries. In August 1954, the perfume store was moved to Kralja Petra street. The interior that you can find here today is faithful to the ones that existed in the 50s, which was what Nenad's parents had wanted, but also Nenad himself. In addition to numerous bottles, both plastic and cardboard, hand-painted boxes, glass bottles with pumps, mirrors, there are also souvenirs which marked 63 long years of Sava store. You can also see old cameras which were used to take some of the pictures adorning the shelves. On them you'll mostly find Dragoljub and Leposava, photographed by their son who leads the store today. There is also the glass bottle shaped like the Eiffel tower which Nenad's father brought from Paris.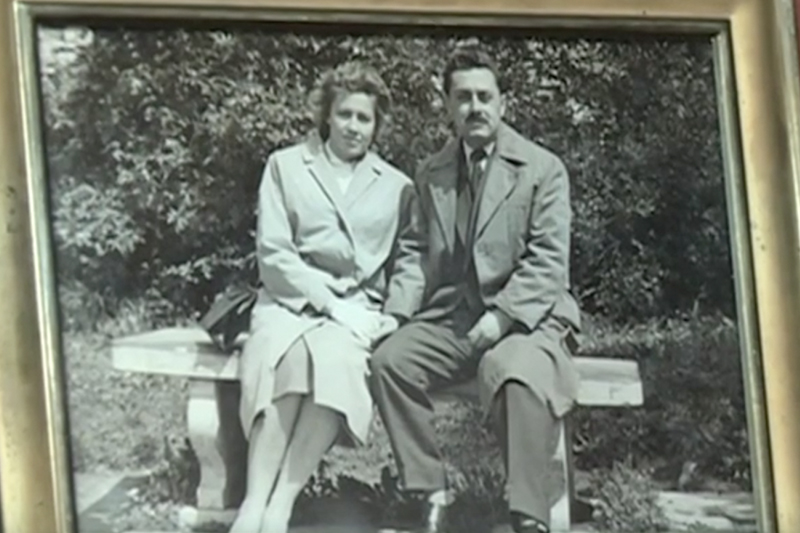 Photo: Youtube screenshot
These remains of older times aren't the only thing which makes this a unique time machine. Perfume store Sava began as and remained the only true craft perfume store in our city. This means that every perfume you buy in our store today is made in the same way as 60 years ago. If you drop by looking for the perfect perfume for yourself, you will be able to choose between many global brands as well as the authentic scents designed in Sava laboratory such as Belgrade's Night.  
Trade vs. industry
The possibility of always trying something new, the royal treatment you receive when you cross this store's threshold, the intoxicating spirit of the times that many of us have never experienced – some of these, or all together is the reason why Sava store remains today. Customers keep coming back, some of them for decades, and afterwards their children continue their tradition.
As it tends to, the industry has 'consumed' many small trade stores, but Sava has long since outlived its original purpose. For Nenad Jovanov, the perfume laboratory and the store are no longer work, but rather his love and second home. Certain parts of the apparatus he uses are preserved from the 30s and repaired over and over because they can no longer be found in the market. If you were to somehow time-travel 60 years into the past, you might've found this store exactly the same as today, except for a slightly broader offer, including nail polish, lipstick, perfume, powders and other such things that have been pushed off the shelves by the times, but whose recipes still wait their returning moment.