Citycar rent a car is a family company that began work in 2016. The company is headed by two charming ladies - a mother and daughter duo. Their wish is to make sure the client feels safe and comfortable in their rented vehicle, as though they were in their own home. With responsible business practices, seasoned with a lot of courage, they managed to round up one phase of their business.
Some might think it's highly unusual for two ladies to be in this line of work. What made you decide to enter the rent-a-car business?
Lidija: Citycar rent a car is the natural continuation of our entrepreneurship journey that's been in progress for over 20 years. We worked on it like 'men' and the process will continue for as long as it's necessary. One of our goals is to motivate young women in the world of entrepreneurship.
Tijana: We thought about the challenges involved with these services for a long time, because before this endeavor we were mostly engaged in trade. It's a completely new sphere of business for us and we are still learning about it.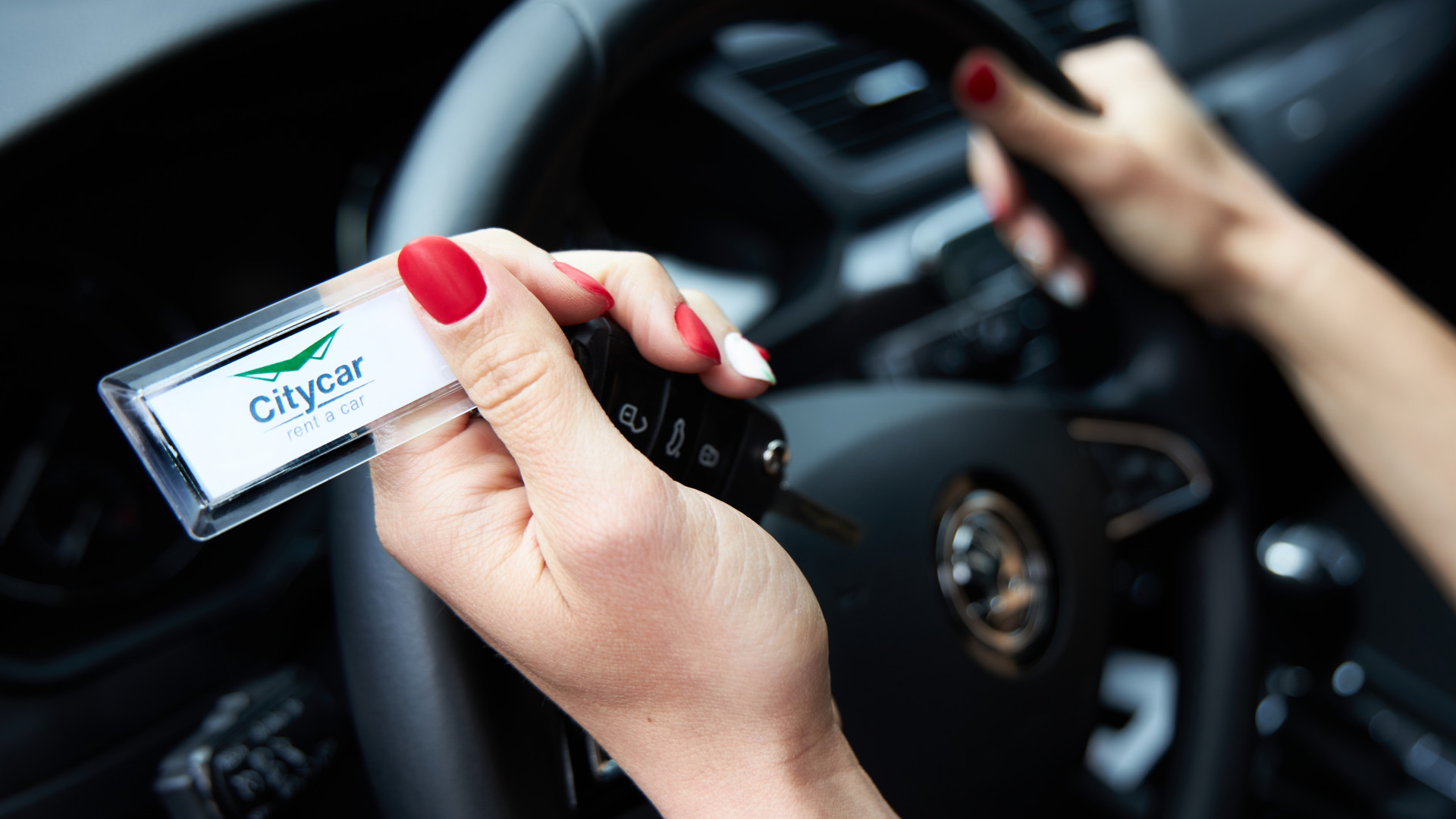 What were the beginnings like?
Tijana: We knew it wouldn't be easy. We opted to take out a bank loan so we could purchase our first vehicle. We had a huge desire to work and a lot of enthusiasm - there were many tricks of the trade to learn, business relationships to build with our clients and also we had to ensure that the services we offer will continuously improve. The vehicle fleet we started from has grown over the years and today has over 30 vehicles of various classes.
Lidija: From the very beginning we set some ground rules that we still stick to today. They are:
- That the client must have a credit card in order to make a deposit and payments
- That the client always receives a clean vehicle with a full fuel tank

On the other hand, the clients will always get new vehicles and in order to make sure of that, we've been renewing our vehicle fleet every four years. This way we guarantee that the vehicles are in perfect working order and the clients can be sure that the vehicle is secure, reliable and tested. All they need to do is start the engine and drive.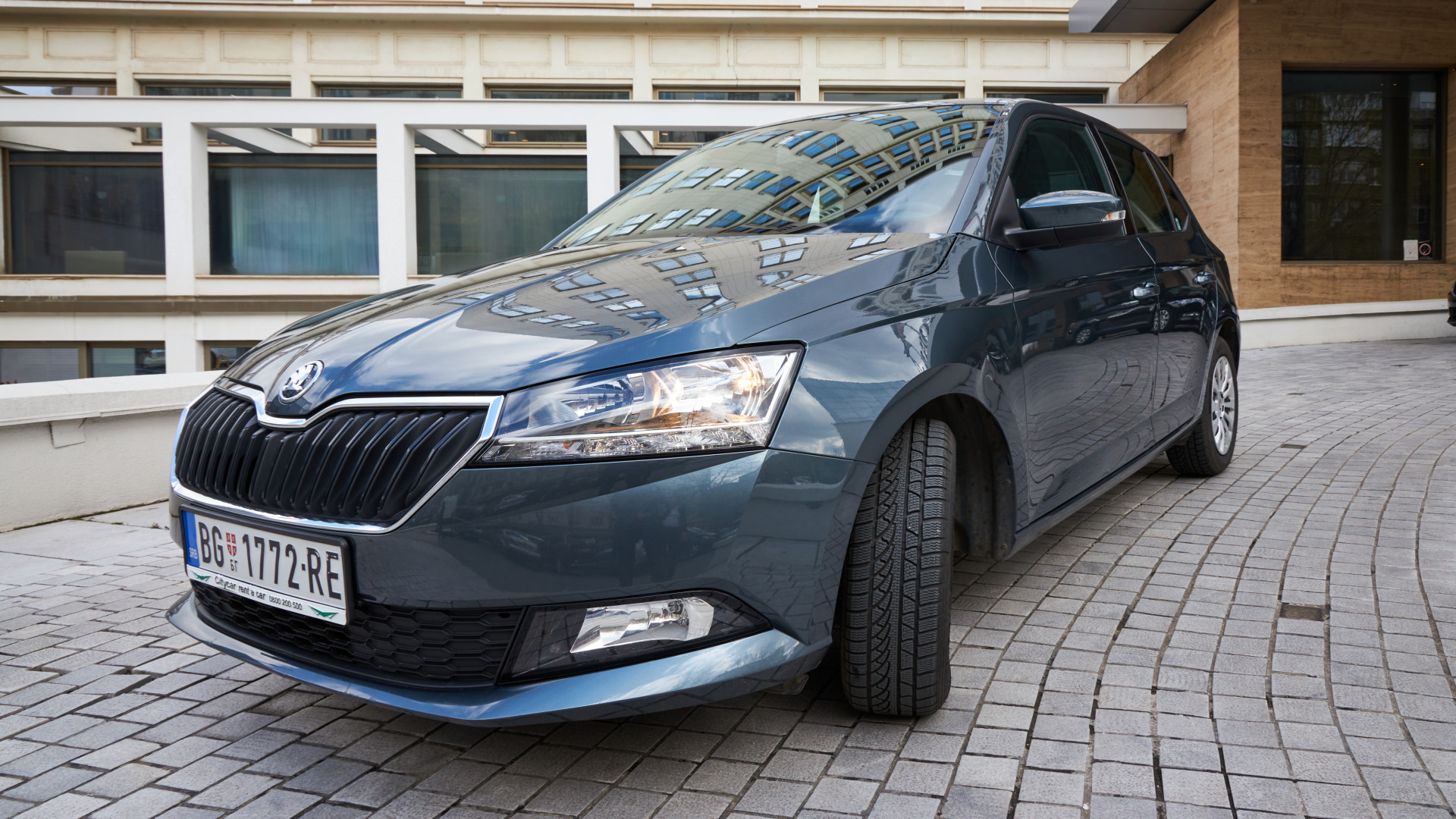 Tijana: Another idea that's been guiding us from the start is that the clients always come first and everything has to be new, comfy, clean, fresh and neat for them. This is why our fleet also includes luxury vehicles from the brands such as Volkswagen, Skoda, Mercedes which we all purchase from licensed distributors in Serbia so that we can be sure they'll provide the best experience for our clients.
In order to meet all the needs and wishes of our clients, we also have the brand new Fica 500l which is very popular with our younger clients.
We respect our clients and try our best to fulfill their wishes. Having them return to us for future cooperation makes us happy.
You've meticulously developed your entire business.
Lidija: That's correct. Over time we've gradually increased the number of vehicles in our fleet and we've also introduced the service of renting a vehicle with a driver and additional equipment such as baby seats, navigation, WiFi internet...these are all standards that our clients can access nowadays. For example, our Citycar rent a car agency branch is situated in Sava centar, but if the client requests it, we can bring their vehicles to any address.
Tijana: Most of our clientele are business people from various corners of the world. We are happy that they recognize our quality. The best proof of this is the fact that they recommend us to other clients and also come back to use our services again and again.
How do you reach new clients?
Tijana: On the one hand, many clients find us through the internet. In terms of the clients from abroad, we're often contacted in advance, before they arrive in our country. On the other hand, we have contracts with many hotels in our country. So when the client requests transportation from them, we are there to deliver the requested vehicle swiftly and with a driver if they request one.
This way the clients don't have to stress or expose themselves to any kind of risk. All they need to do is tell the receptionist that, for example, they would like to set off to Sofia at 1PM and that they need transportation. The rest is up to us.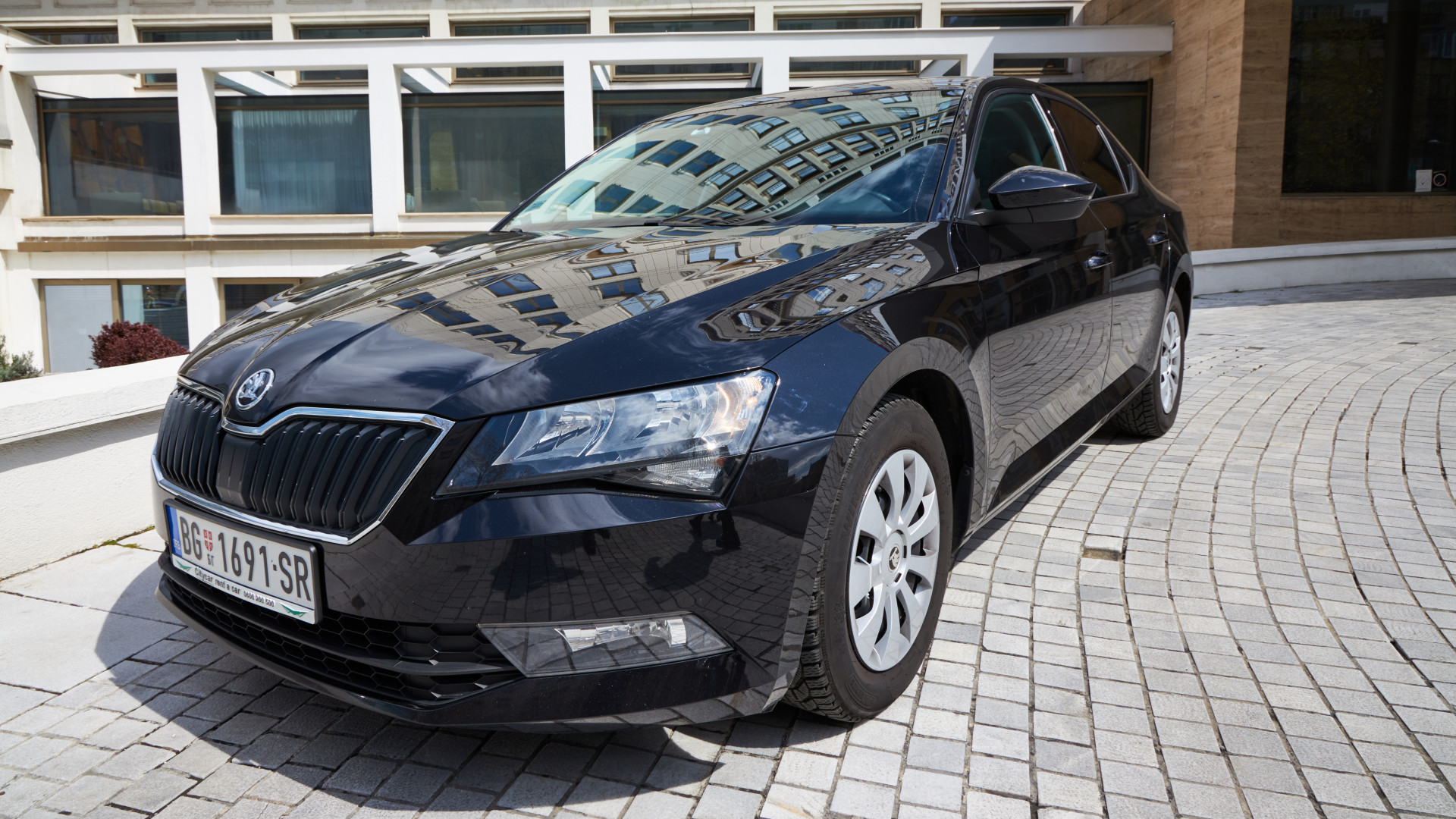 What other services do you provide?
Lidija: We also transport passengers from the hotels to the airports, rent out vehicles with a driver, who can meet the client at the airport and drive them to the hotel or vice versa.
Another one of our services is "sightseeing" which includes a tour of the city, or organizing transportation to famous tourist destinations in Serbia.
Tijana: A lot of times the client will also request transportation to Budapest where their flight is scheduled. In these cases we use Skoda Superb, operated by a professional suited driver. Of course all the drivers speak English and abide by the COVID measures and restrictions. All the vehicles have wet and dry wipes, water for refreshment and internet access.
Lidija: We should also mention that it's possible to rent out vehicles - per client's request - with either basic insurance or Full Kasko insurance. All the vehicles have European guarantee of quality and help on the road. This means that no matter where they are located, they can be repaired in authorized services and in case of larger breakdowns they will be provided with a replacement vehicles so that their plans are never in jeopardy.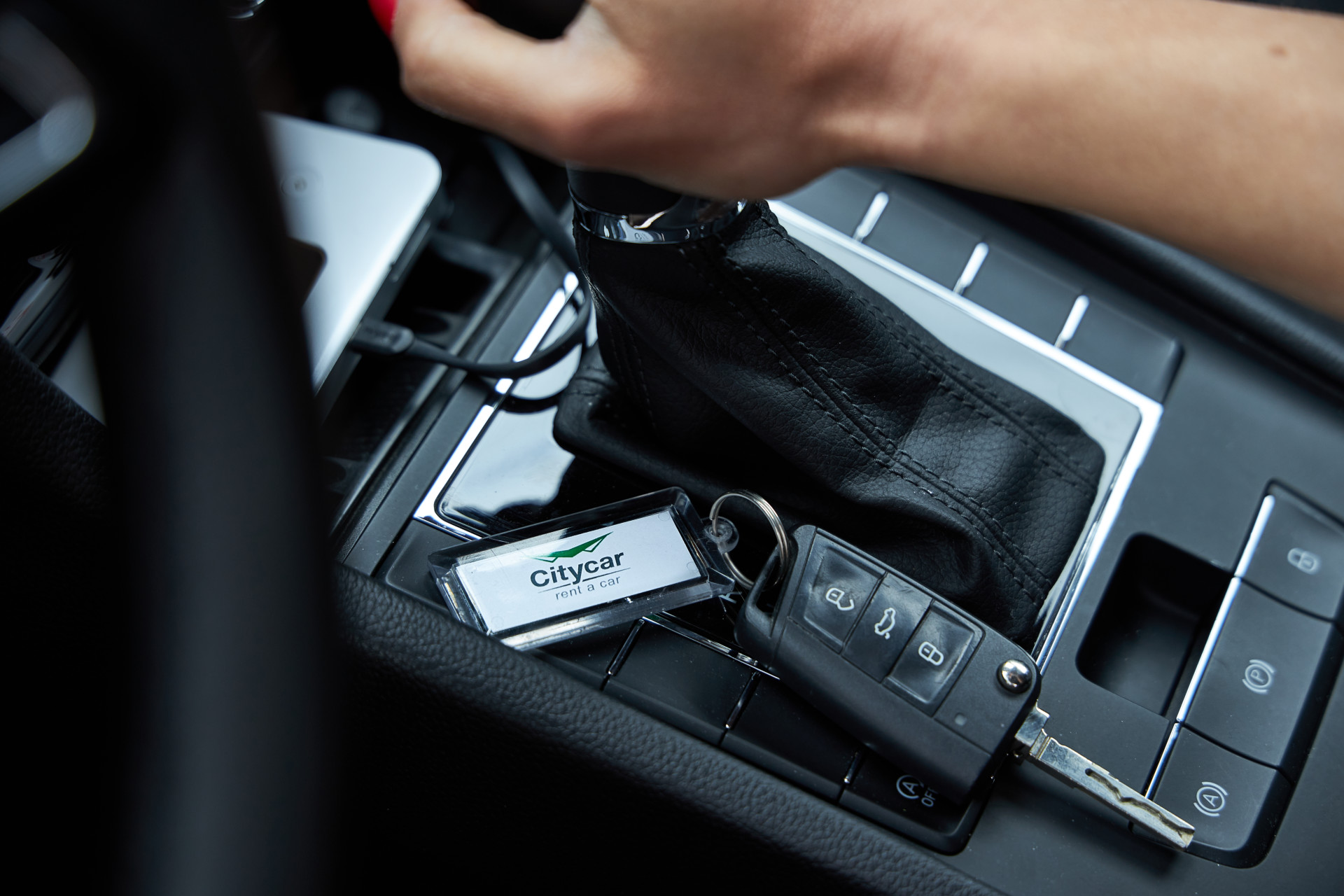 Who are your clients and do they request specific services sometimes?
Tijana: Our clients mostly come from the business sphere. We also have clients who come from sports, fashion or performing spheres. We earned all the trust that our clients show us by often working with embassies and foreign diplomats.
Our goal is to specialize our main activity of "Citycar rent a car" and to perform it at the absolute highest levels, but we're willing to meet other requests of our clients.
We think it's important to step outside our comfort zone and accept occasional special requests from trusted clients.
We do our best to provide value and quality.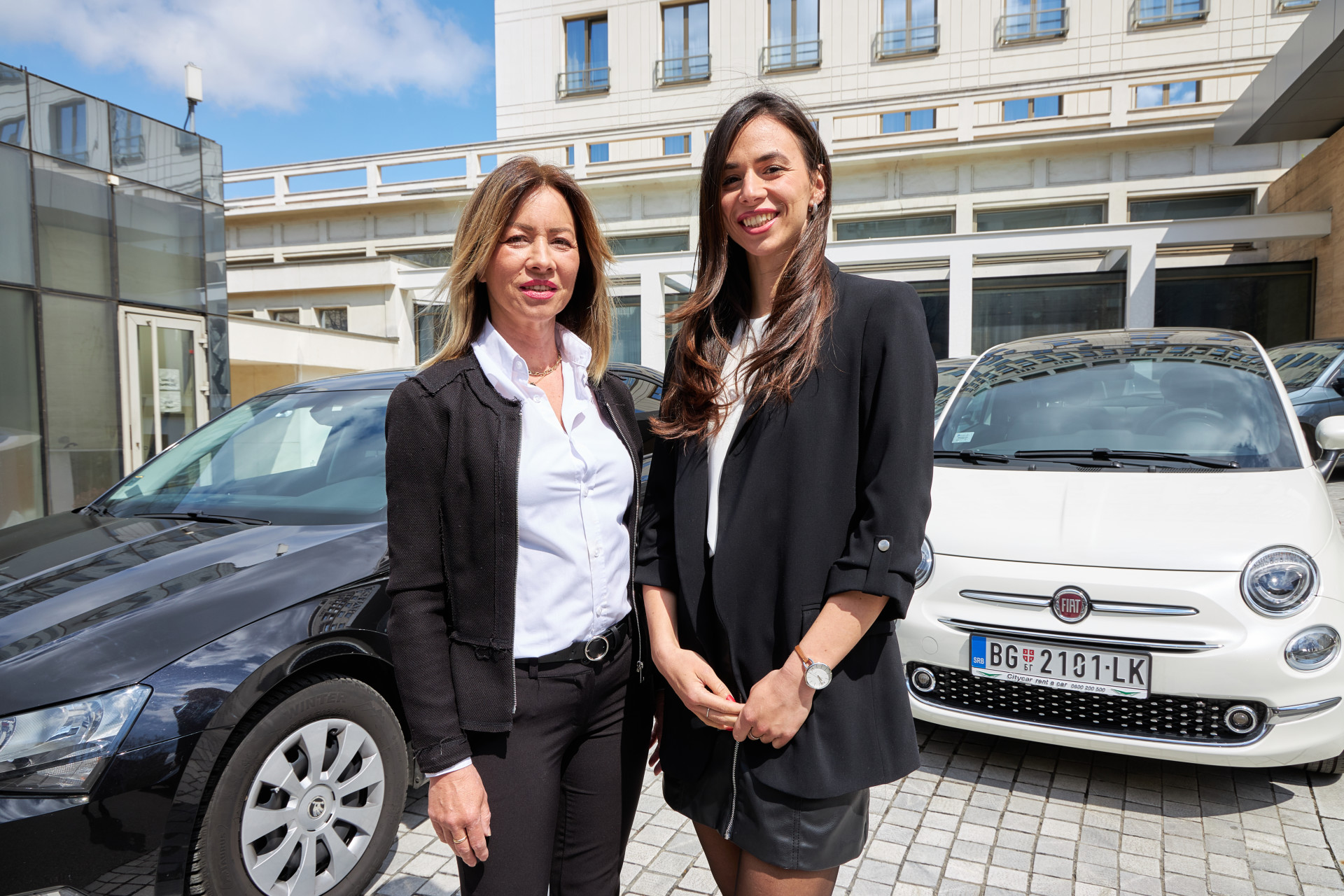 What are your plans moving forward?
Lidija: We would like to maintain our high levels of quality service and maintain the standards we have set.
Last year has been very challenging for services in our branch because we cooperate closely with hotels. We managed to overcome the COVID crisis without letting go any of our employees because we understand the importance of family business to the economy of our country and also for the way women are percieved in entrepreneurship.
Of course there's also my son Ilija who is 13 years old and adores cars. He's always ready to help and get involved, so we have high hopes that someday he will take over and further improve our business.