Long-lasting beauty is no longer an unattainable myth in modern times. The "Holimed estetik" clinic was born precisely from the idea of enabling their patients to achieve their dreams, be full of confidence and lead a happy and free life. 
Dr. Ljubisa Popovic and his two colleagues, Dr. Biljana Stanojevic (certified in antiage medicine with globally renowned experts in aesthetic procedures) and Dr. Vesna Aleksic (specialist for plastic, aesthetic and reconstructive surgery) reveal to us all their secrets to health and beauty. 
Exclusively a guest at Holimed Estetik clinic is Dr. Aleksandra Markovic, specialist in plastic, reconstructive and aesthetic medicine from Brasil and a team of doctors from Turkey who specialize in this area.
The clinic "Holimed estetik" specializes in aesthetic and plastic surgery, anti-age treatments, quantum medicine, special procedures for weight loss and body shaping, removal of moles, wrinkles and skin blemishes as well as cellulite removal. In addition, they offer treatments to resolve erectile dysfunction in men, rejuvenate the intimate zone in women and provide regenerative procedures in treating baldness and hair transplants. In their work, the "Holimed estetik" clinic uses the highest quality products and technology and exercises an individual approach to every patient so they can form individualized treatment plans for each person. 
Dr. Ljubisa Popovic, is one of the idea-creators behind the Holimed estetik clinic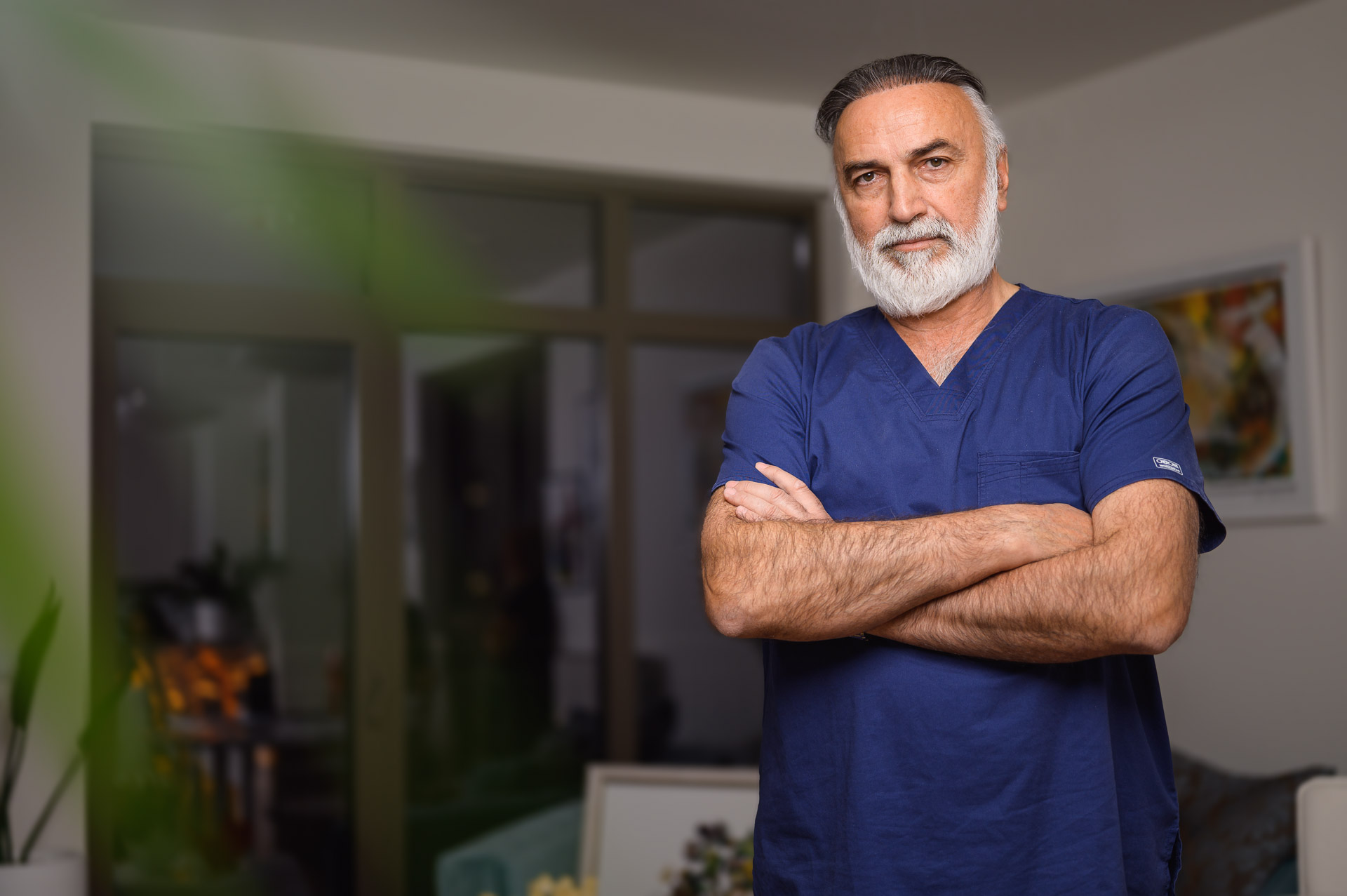 You have a successful career behind you that spans several decades. What were your motivations for starting the Holimed estetik clinic? 
Dr. Ljubisa Popovic:  As they enter their mature years, many people feel the need to improve on their life quality. They want to extend their youth and vitality. Anti-aging medicine has therefore experienced rapid development all around the world because of that fact. Our idea is to take all those latest global standards and apply them in our own country, in order to offer our patients the methods and techniques that really produce the desired effects to ensure that they are satisfied, feel better and leave our clinic full of confidence. 
You've gotten a lot of help and support from your clients from abroad. 
Dr. Ljubisa Popovic: I have discussed everything extensively with many doctors who have worked in this branch of medicine over 20 years. For example, my colleague Dr. Lazo Pipovski from Tampa, Florida, has given me some very useful advice and suggested the best possible procedures we have today. We have also achieved very fruitful cooperation with Jovanka Manojlovic and her clinic Heylos from Marbella in Spain, as she has worked in anti-aging medicine for several decades now and has worked with many eminent plastic surgeons from Turkey who also work in the area of hair transplants. 
I would especially like to highlight the incredibly successful surgeon from Brasil, Dr. Aleksandra Markovic, who is very experienced in performing the most demanding interventions in her expertise as well is anti-age medicine. She provides beauty services as a guest at our clinic.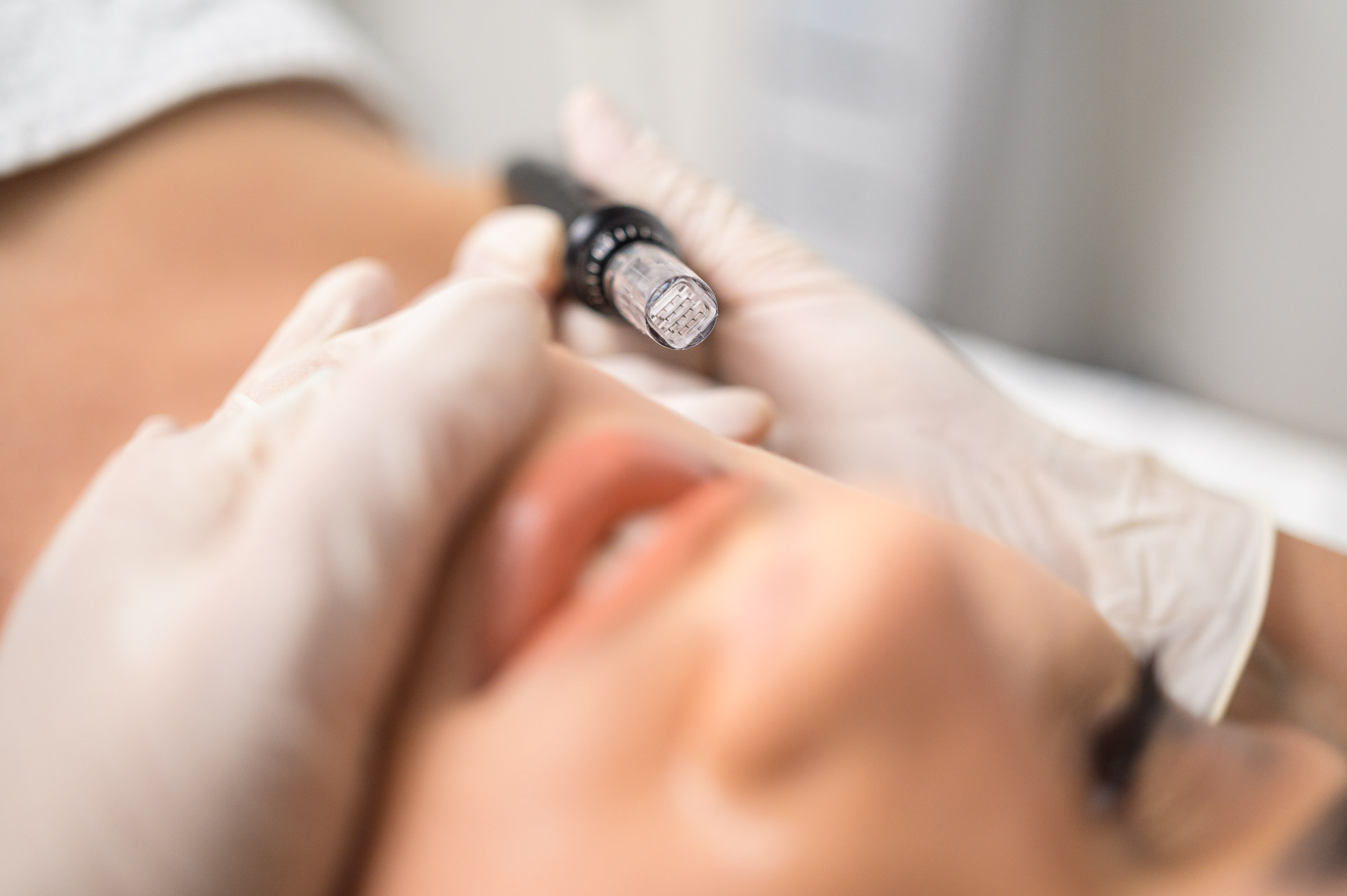 What's interesting is that you also work in quantum medicine.
Dr. Ljubisa Popovic: That's right, and I have been for the past 18 years. Quantum medicine is the medicine of the future. It's also advancing rapidly and has, among other things, found its role in anti-aging medicine. Seeing how we want to provide our patients with the best possible treatments and effects, we believe that quantum medicine can be extremely useful as a complementary method. 
Also, this branch of medicine has incredible importance in the struggle against obesity. At our clinic, we offer a special weightloss and body-shaping program which includes, among other things, diagnostics and therapy using the BICOM OPTIMA device and then with the help of a nutritionist we design an individualized diet plan as well as therapy with the help of technology and other anti-age methods. 
At the Holimed estetik clinic, you also provide treatments that efficiently resolve erectile dysfunction in men. What kind of therapy is it? 
Dr. Ljubisa Popovic: The urologist Dr. Nikola Kolarevic and prof. Dr. Drago Djordjevic who is a physiatrist are our experts for this kind of problems. Namely, clinical research has shown that low-intensity shock waves that we use in the treatment are especially effective in treating erectile dysfunction which is, sadly, very common in men after the 40th year of life. Causes of this problem can vary from different diseases, stress, diabetic conditions, blood vessel conditions and so on. The usual medication therapy has proven ineffective in treating this problem permanently and may even have some unwanted effects or even lead to serious health issues. Our method is completely harmless, comfortable and efficient because it improves circulation and revitalizes the tissue. 
You also provide special treatment for rejuvenation of the intimate zone for women.
Dr. Ljubisa Popovic: Our gynecologist Veljko Petrov specializes in these complex treamtents which, depending on the patient themselves, may involve surgical and anti-age methods of medicine using PRP, stitching, hyaluron and special devices that rejuvenate this area and solve problems. 
Dr. Biljana Stanojevic, a guide to enviable beauty - medical cosmetic treatments and anti-age medicine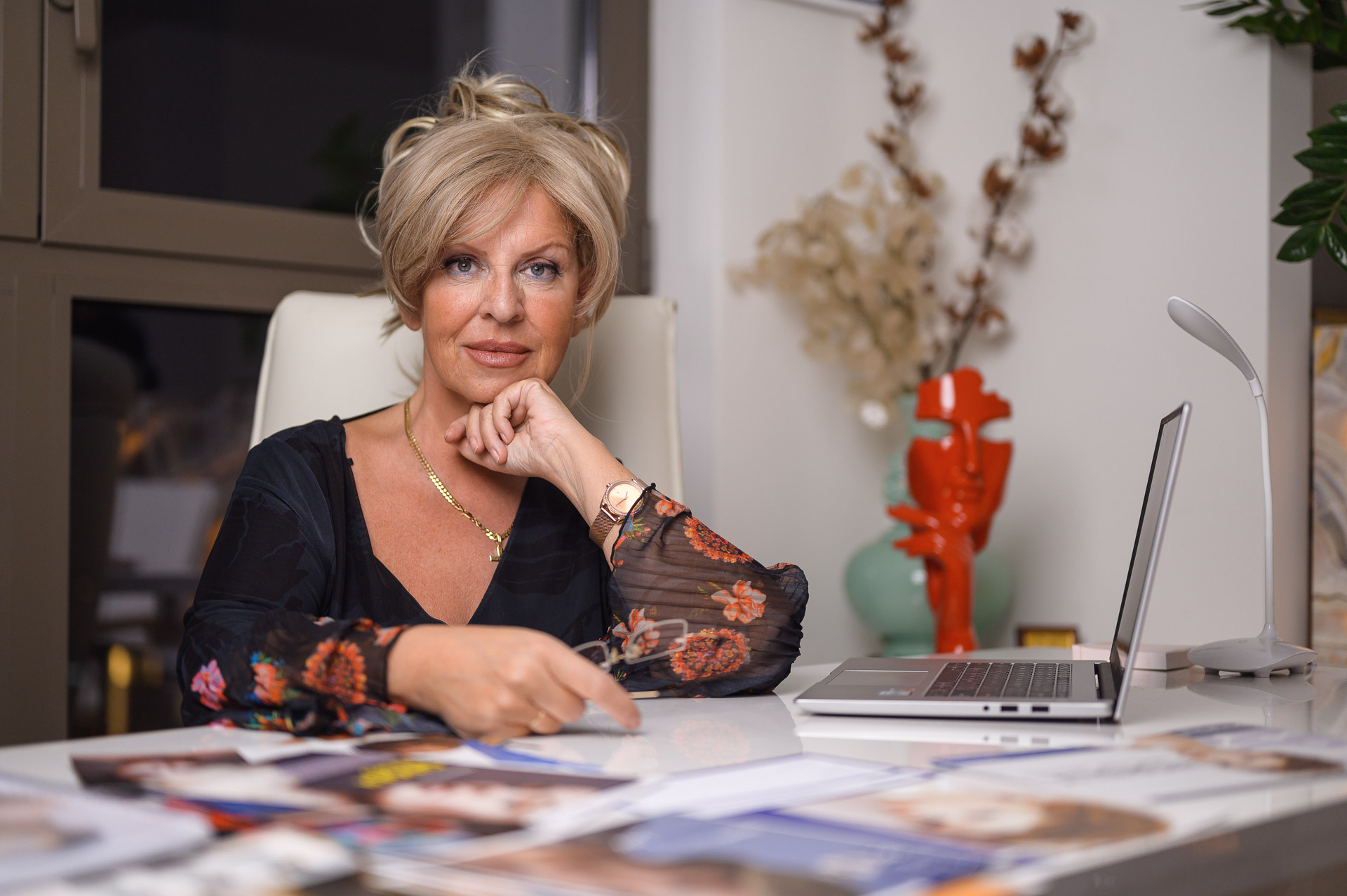 You have been working in the area of anti-age medicine for 28 years now, practically since its very beginnings in our country. You are very familiar not only with the aesthetic trends around the world but also the methods to achieve the best results when it comes to preserving the youth of one's face and body. 
Dr. Biljana Stanojevic: That is true, my beginnings date all the way back to 1994 when I worked on medical procedures in face and body treatments at the "ESTER" clinic of that time. When it comes to the trends in aesthetic medicine around the world right now, the emphasis is on regenerative procedures that provide a youthful and natural appearance. Unlike the older treatments that involve filling the face using fillers in order to attain volume, which then has to be repeated regularly. The new treatments use regenerative abilities of one's own organism to provide a natural look with youthful skin. 
What do your treatments entail? 
Dr. Biljana Stanojevic:  We exercise an individual approach to each patient as every person is unique and requires a different treatment to get the best possible results. That's how we also determine the best kind of treatment for every individual. 
We activate skin potential by applying certain serums and "skinbusters", through mesiotherapy, micro-needling, the PRP method and mesiotherapy using a specialized "gun" that ensures a significantly higher effect which is also better for the patient. 
In addition we also use hyaluronic fillers, special peeling, PRX, lipolysis serums, botox, both to remove wrinkles and to resolve problems with excessive sweat, collagen stimulators and so on. Micro-needling, mesiotherapy and strings are also very widespread anti-age procedures. But as I said, it all depends on what the individual patient needs and the method that best suits them specifically in order to ensure skin rejuvenation and the required volume and vitality. We also work intensively on weightloss and body shaping for overweight patients who have accumulated fat and cellulite.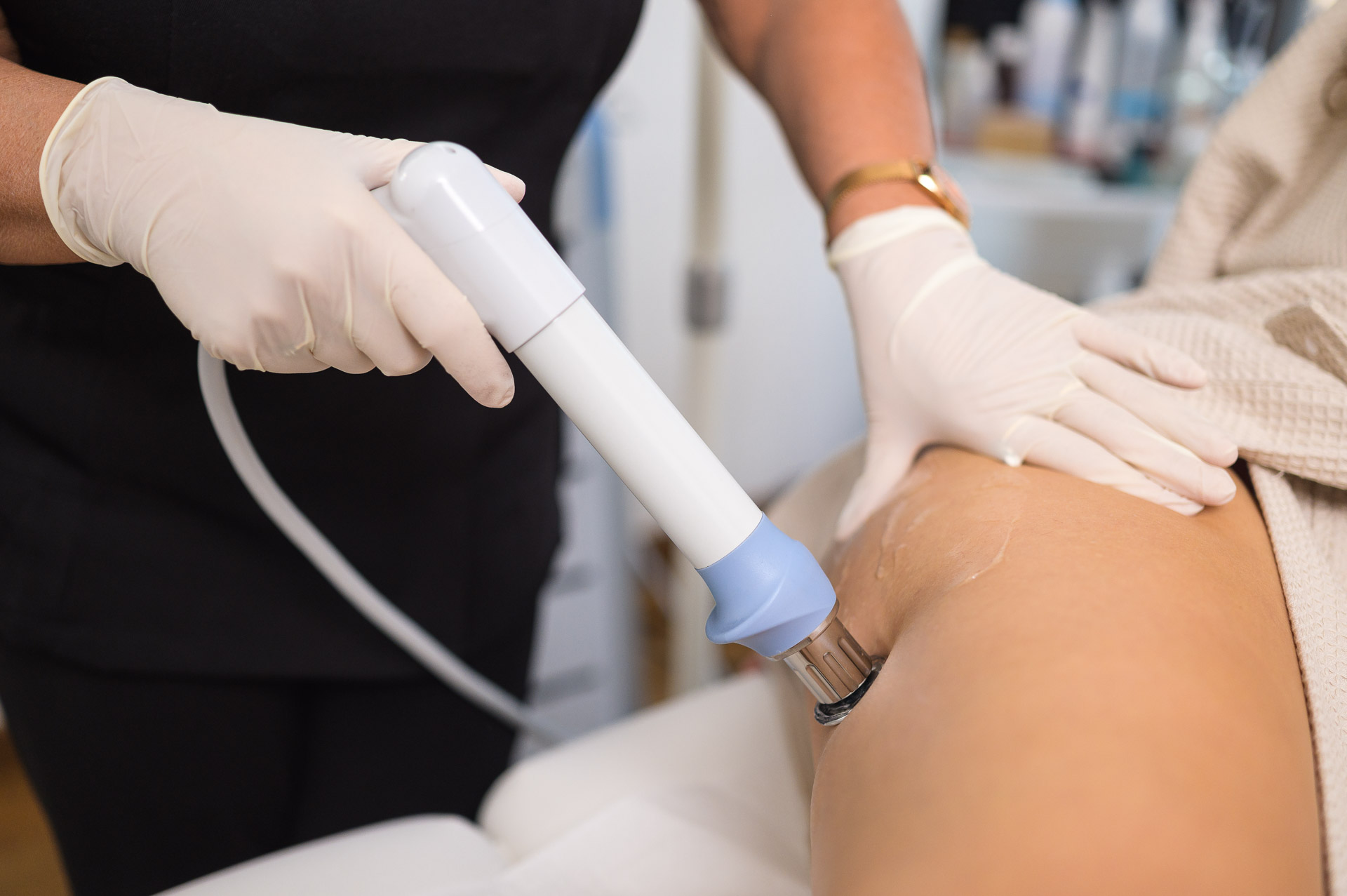 You especially highlight treatments for baldness and hair loss. 
Dr. Biljana Stanojevic: Yes, at the "Holimed Estetik" clinic we give a lot of attention to patients suffering from hair loss and baldness which might result from stress, Covid, aging, genetics and other reasons. We resolve cases of alopecia by applying PRP, or the thrombocite-enriched blood plasma treatments, then certain mesiotherapy cocktails with growth factors and stimulative substances for hair growth. 
For patients who are not indicated for regenerative procedures we also ensure the latest methods of hair transplant, cooperating with eminent experts in that field from Turkey. 
You also have a holistic approach to cellulite removal treatments as well as weight loss and body shaping. 
Dr. Biljana Stanojevic: Most people who have attempted to get rid of cellulite have tried some form of monotherapy and realized that they aren't achieving their goal with that type of treatment. At Holimed estetik, our team of doctors uses a combined method to resolve this issue. On the one hand, it involves working with a nutritionist and changing the diet which is the first necessary step, and then we apply shock wave therapy which is the gold standard in resolving issues with cellulite and removing fat deposits as well as the EMS muscle building treatment that stimulates muscles. 
All in all we use a broad spectrum of the latest products and equipment to achieve the best effects. 
Dr. Vesna Aleksic, surgeon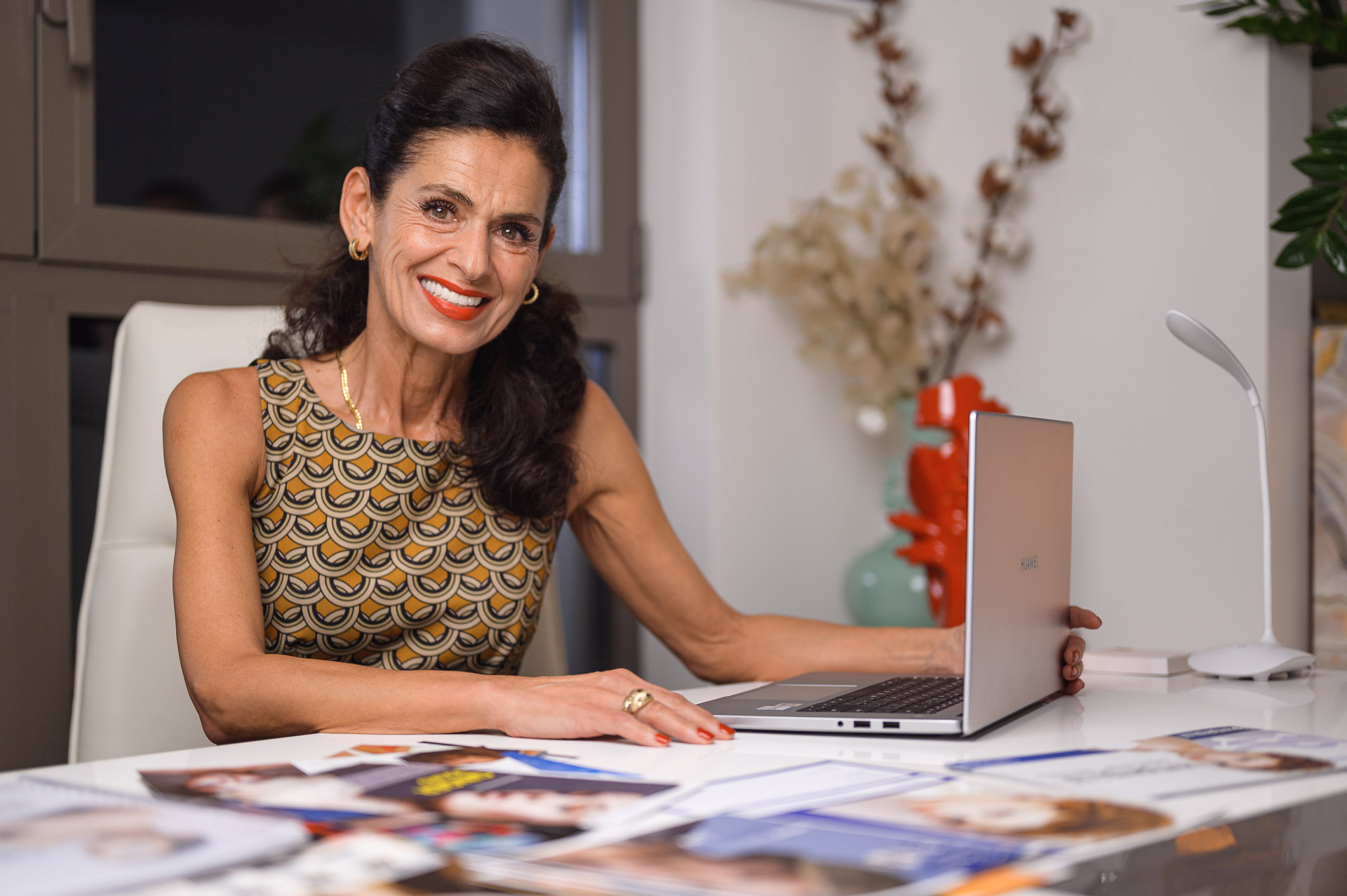 As a specialist in plastic, aesthetic and reconstructive surgery, you place your immense 30 years of knowledge and experience completely to the disposal of your patients. 
Dr. Vesna Aleksic: That's right. I am here to help patients resolve their aesthetic and health issues as easily and as quickly as possible. Ranging from those related to malignant and benign skin changes to removing tattoos, scars and beauty marks, then performing surgery on eyelids, ears, breast augmentation and elevation, nose and lip surgery, removing permanent fillers, facial lifting, removing excess skin and other kinds of face and body procedures that improve the quality of life.  
What is the procedure patients go through before the intervention?
Dr. Vesna Aleksic: Each patient comes to us with their own request and the desire to improve an aspect of themselves or fix an issue they are facing. Before each procedure, we perform a serious pre-operative process which involves a consultative examination of the patient with a detailed medical history and insight into their overall health condition, chronic conditions and the therapy they are taking if any. 
The intervention itself is only performed if, so to speak, all the pieces fall into place. If it turns out that what the patient is requesting is not actually in their best interest, we advise them to correct their goals - with our help of course - in such a way that they still achieve the effect and solution they want, but without the negative consequences that may lead to other problems in their physical or psychological condition.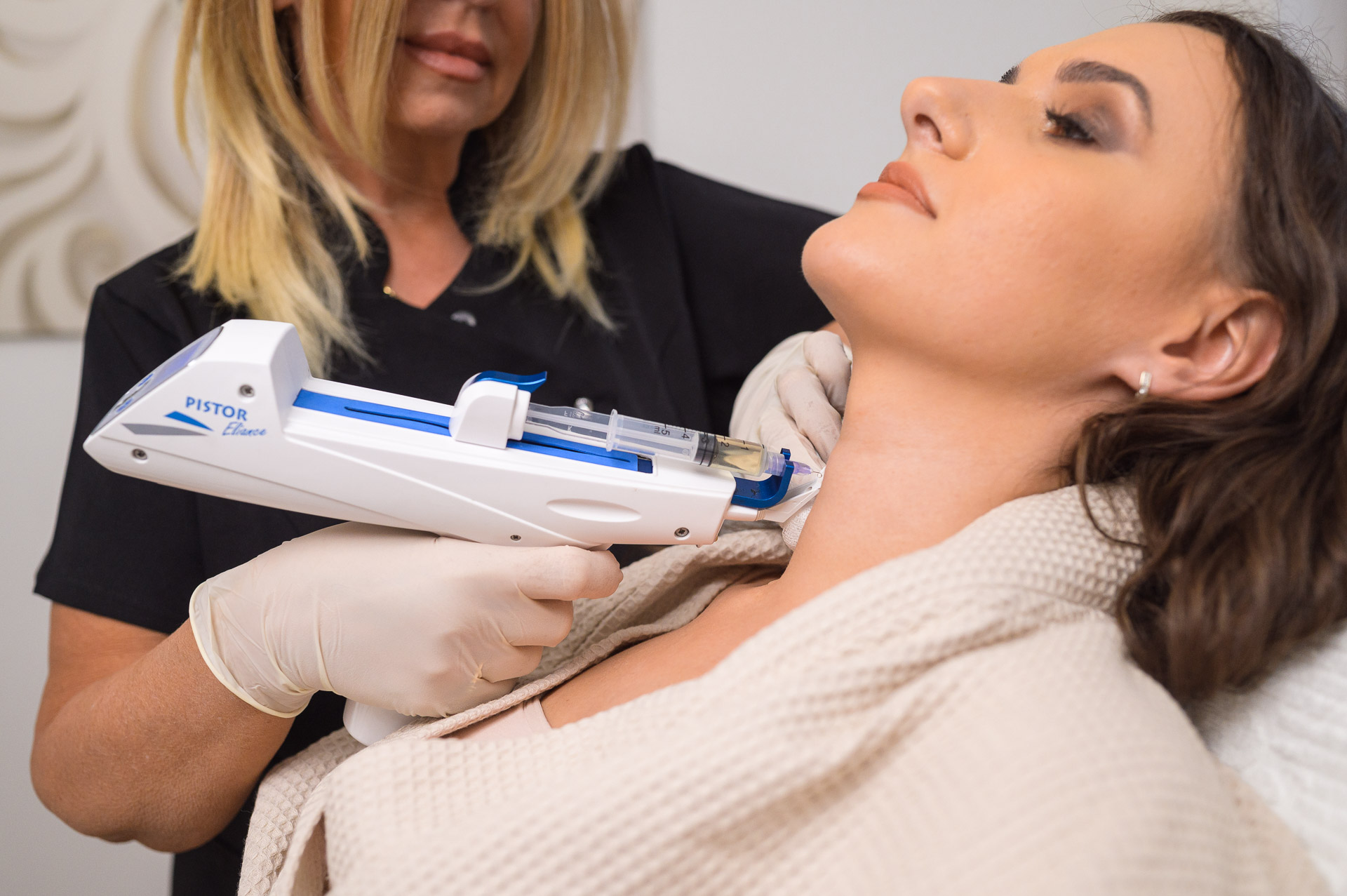 The goal is to ensure that after the surgery - both aesthetic and curative - the patients can completely improve their lives and experience a rejuvenation of sorts. Everything we do is guided by that goal. 
A special benefit that Holimed estetik offers as a private clinic to their patient is the abilities to resolve some issues in a timely manner which is important for their future treatments. 
Dr. Vesna Aleksic: There are many people who would like to remove a beauty mark, wart, keratosis, papiloma, fix an ingrown nail or need some similar intervention that can be done in half an hour, but they put off the examination and usually just live with that problem. We offer them the opportunity to resolve those issues professionally and in the shortest possible time.