If you are looking for a perfect gift for yourself or your loved ones or business partner, you will sooner or later reach the ISKON mode brand and marvel at their hand-made scarves of premium quality.
They are a Serbian company that has been in business for ten years, weaving love into their products with a lot of enthusiasm and passion in order to make articles that their clients will wear with gusto.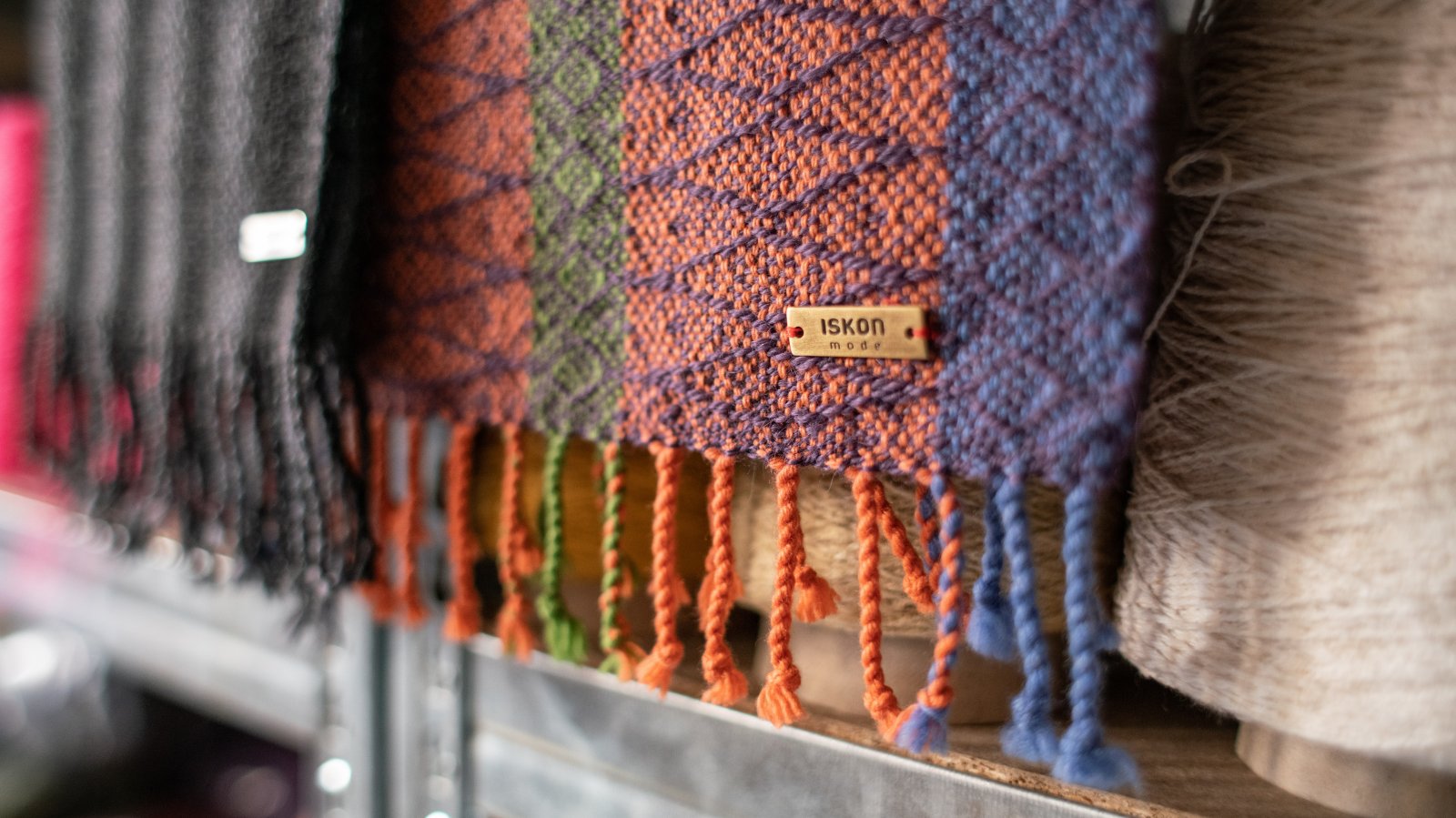 Iskon mode was started by Dragan Sandic as a result of unusual circumstances.
When my wife Biljana and myself were getting married in Trsic - the birthplace of Vuk Karadzic - we wanted to dress up in a way that matched the theme of our location. However at the time we were unable to find a dress in Serbia that was designed to be inspired by tradition and yet be modern and functional in design - without it being some kind of folk-wear outfit.
Inspired by this idea, we began preparing in 2008 and started work in 2010. At first we produced various unique clothing items using natural materials. Today, we focus mainly on producing hand-made scarves of the highest quality.
Why did you decide to focus on scarves of all things?
A scarf is a universal product, in the sense that it can be worn by both men and women. On the other hand, it allows us to create what we love, which is a unique product. That's why each of our scarves is a unique story in itself. We have the luxury to make sure that all 700 scarves that we make on a yearly basis are all unqies and that the owner of each ISKON mode scarf has something that's special, one of a kind and original.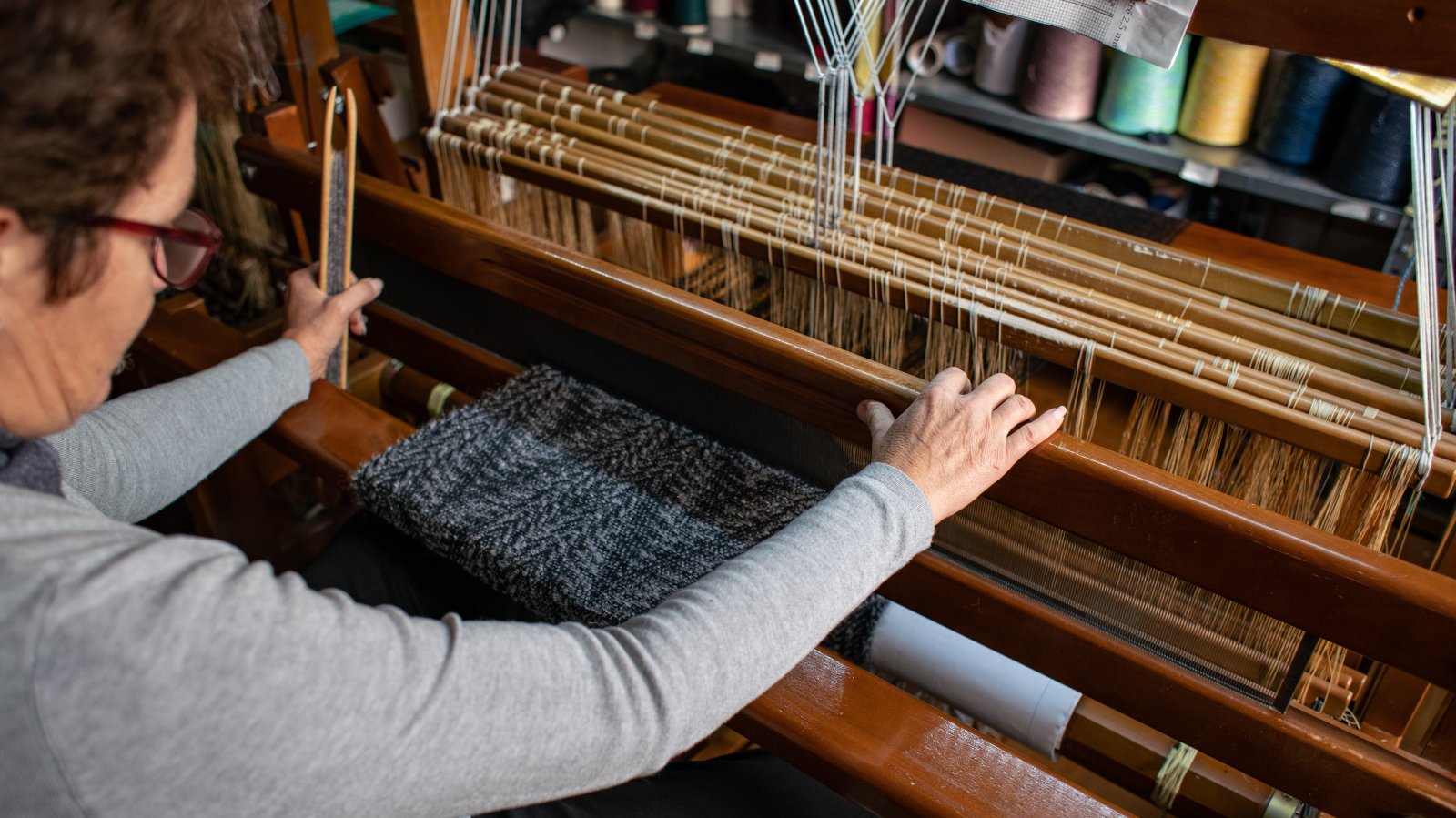 How do your scarves get made?
There are two ways. First is that the scarf is first designed, then produced, while the second is a game within the scarf making process itself.
The person who is weaving the scarf must be creative and eager to experiment. We often set out to design a scarf in one way but end up with a completely different idea.
Usually a scarf takes between 10 - 30 hours to produce. Of course, if there are special circumstances or demands by the client the required time can be even longer. Handmade scarves are art pieces in their own right and they require dedication, quality work and creativity. All of this can be felt just by touching any one of our scarves.
The ISKON mode scarves are made exclusively using natural materials.
We use exceptionally high quality yarn that we import from Italy. Premium quality is not an easy achievement and in order to do so, we use only natural materials.
Our scarves are made using merino extra-fine superwash wool, cashmere, alpaca, mohair wool, angora and we also plan on using even more luxurious kinds of yarn that give you an even more unique experience when wearing them.
For example, in case of merino extra fine wool - normally used to make the finest quality suits - we had to come up with the best way to weave that fine wool. It took us a long time to develop the best process and today we are one of the very few manufacturers who are able to make highest quality handmade scaves using this premium material.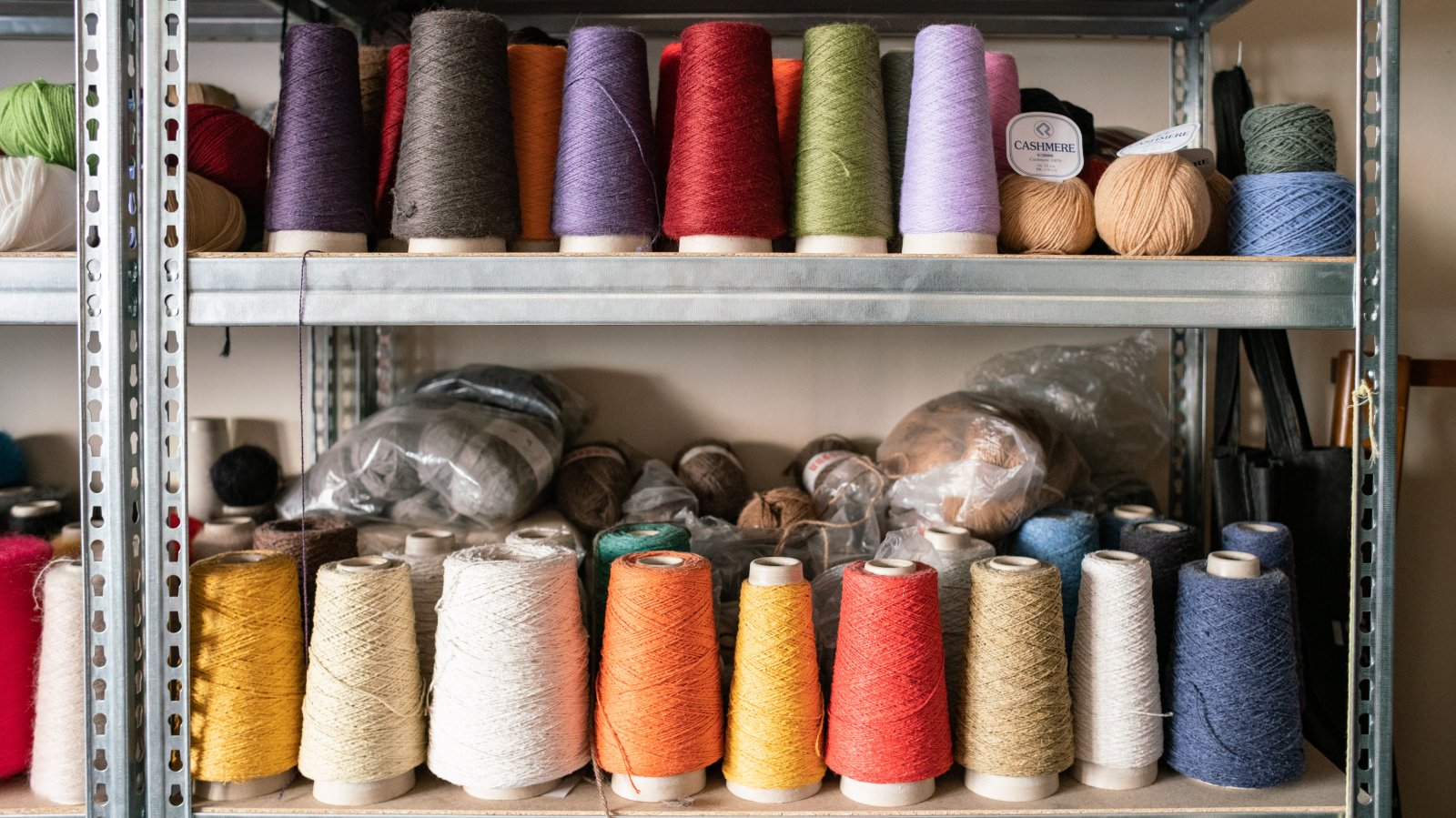 When it comes to design, ISKON mode offers a lot of variety.
On the one hand we do offer conventional and classic scarf patterns - there's pepito black or white pattern for example that anyone would happily wear. But on the other hand, we also have something for bolder customers who aren't afraid to wear a more unique design that will reflect ther authenticity.
All our clients have the option of personalizing their scarves so we are able to make a unique piece for each customer to suit their specific style. We even have clients who like to participate in the entire scarf design process - picking colors, patterns, length...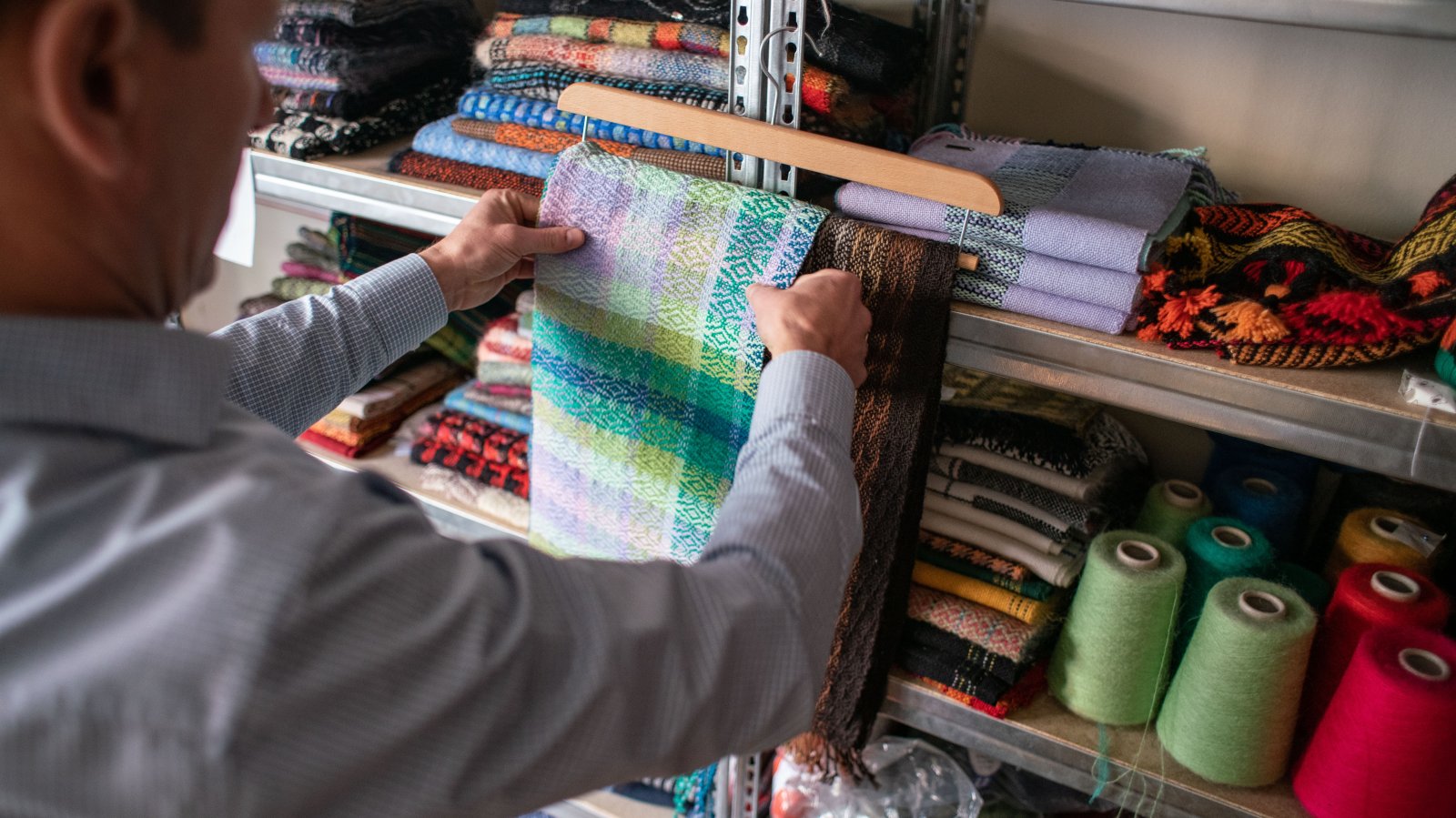 People purchase your scarves for themselves, but also often as gifts for their loved ones or business partners.
A scarf is a perfect and unique gift in itself, or combined with a belt, a bottle of wine or something else. It is the ideal corporative gift or as a heartfelt token of affection for a loved one that will communicate your feelings to them. You know, we always wonder what we could give to that special someone - whether it is a professional relationship or a personal one.
Big brands offer uniform assortments all around the world, so it's not easy to find a completely original gift that will make someone feel special. A scarf is a unique fashion accessory for both men and women, so anyone can happily wear it and enjoy it for years.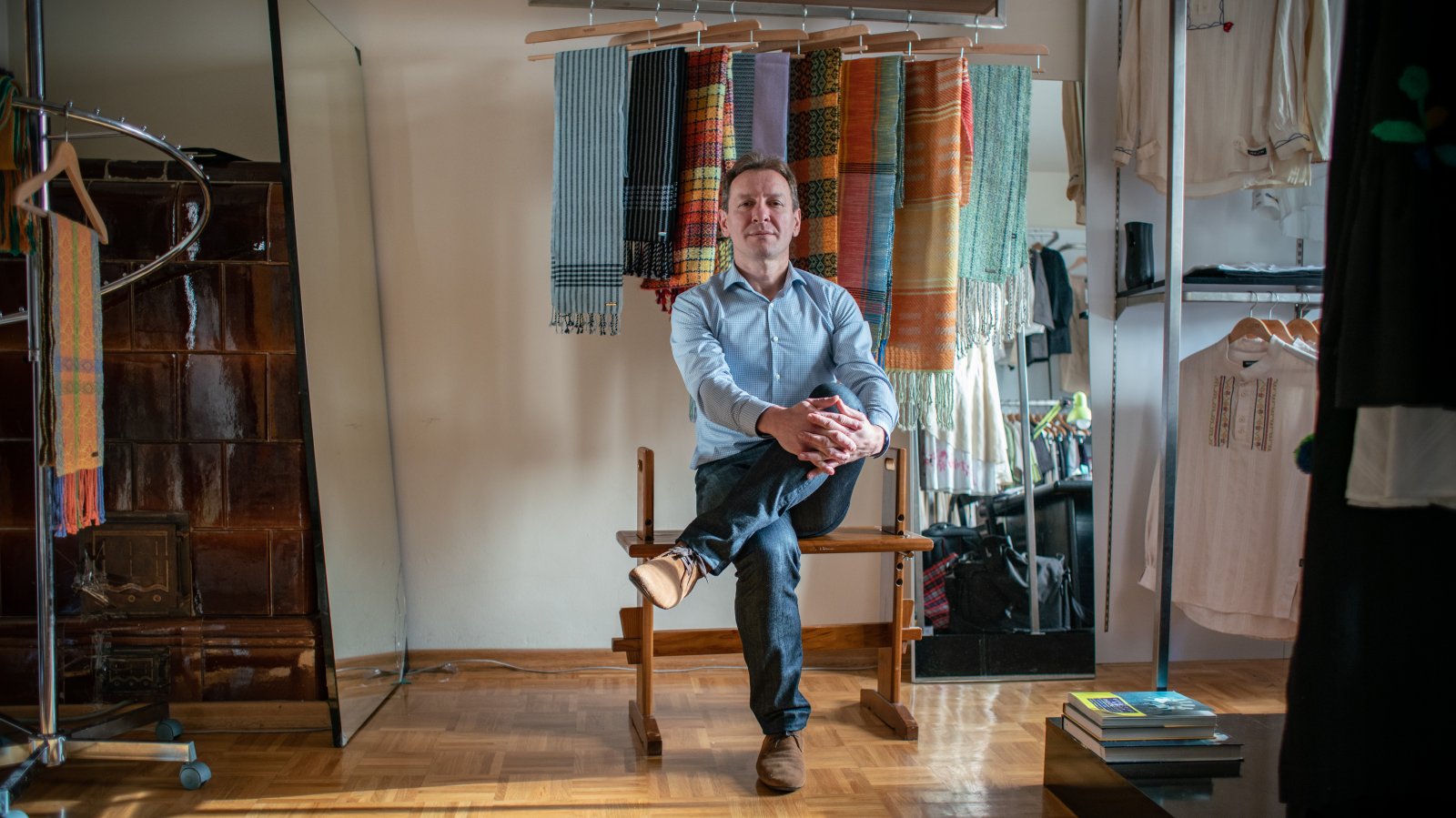 Is it possible for a company to come to you and say "We would like this amount of scarves in this specific style to hand out as corporative gifts"?
Certainly. In that case we make several samples, see what the client likes best and then produce them. We can also personalize the scarves with labels, so it can spell out the recepient's name - we did something like that with Porche Serbia.
Personalization and branding are also options for packaging - we have several options, the most exclusive of which are wooden boxes. They can display the company logo or have any inscription the client wishes.
We can also go even further in personalizing your gifts. In what way, you ask?
Well, for example if we have a photo of your employee or business partner to base our scarf design with and then through photo and video recordings we record the entire process of making their scarf. In the end the person gets the gift with a QR code that they can access and see or show others how their gift was made.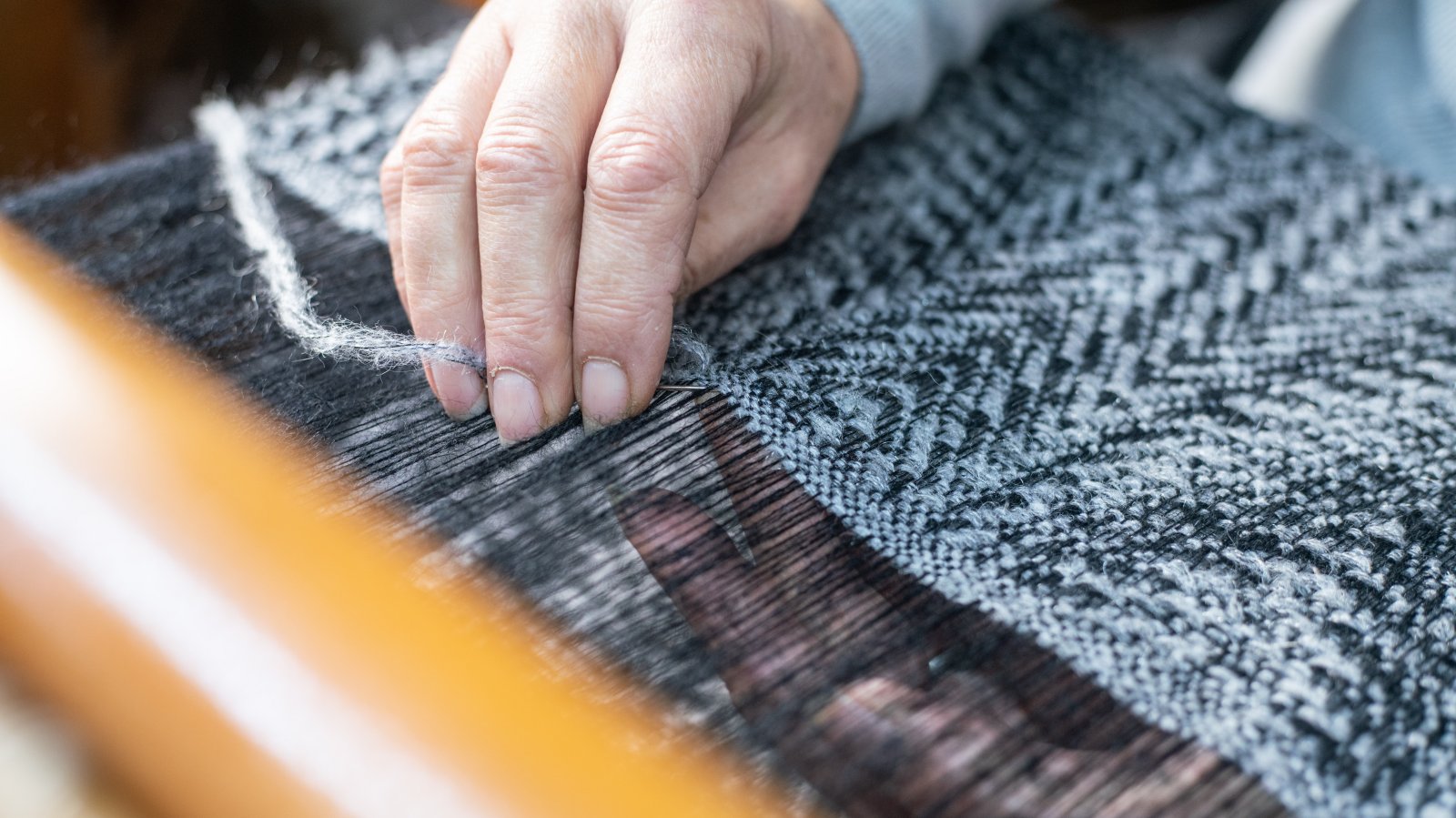 Personalizacija i brend
On the one hand your focus is on making unique scarves, but there are also the limited edition ones?
In our home market we make exclusively unique scarves. However, for international markets we make limited series of scarves. Our business associates from Switzerland, German and Russia where our scarves are also sold can choose certain models and order in advance as many articles as they wish so we can produce them on time.
During the Serbian fashion week you especially impressed one globally-famous fashion persona.
Donald Potard, the man who was the financial director at Jean Paul Gaultier in Kenzo, Westwood, and is the president of the French association of fashion designers was fascinated by our story. At Serbian fashion week he approached us and spent several hours with us even while others couldn't get even five minutes of his time.
We gifted him one of our scarves and he immediately called in photographers to take pictures with us.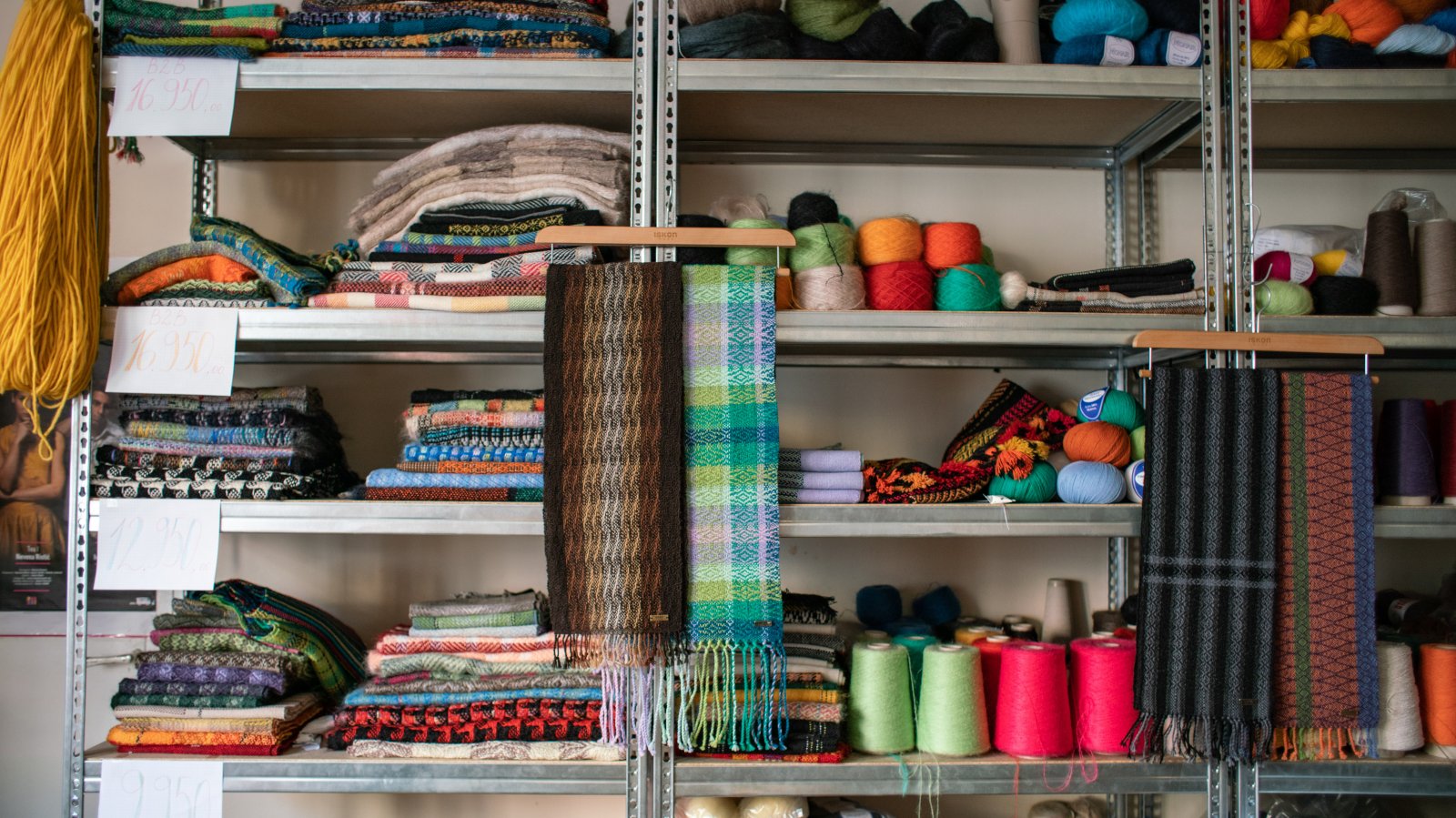 Who can you highlight among your prominent ISKON mode clients?
We refer to our buyers as the 'cultural elite' because they are always people who make sure that everything they wear is unique, high quality, nationally-produced and inspired by tradition.
So for example the director of Amazon in Europe wears one of our scarves, just like Aleksander Ceferin, the head of UEFA. There are also globally-famous photographers like Steve McCurry whose photograph "Girl from Afghanistan" became the famous National Geographic magazine cover in 1984.
Then there is Branislava Antovic, fashion blogger, who wears various items made by us, ranging from scarves to dresses. Our items are also worn by Rambo Amadeus and the actress Nevena Ristić Vukes - we've even made clothing for her theatre plays.
Also the product manager of one of the companies doing Amazon logistic support is our customer and he not only wears our products but frequently gifts them to his colleagues.
We have also had a very enjoyable and productive cooperation with Porche leasing, Belmedic and the Termovent comapny, then Atria consulting company and Krusevac roads who all ordered our scarves as corporate gifts and told us how happy their recepients were to get them.
We are happy to cooperate with our companies and fulfill their requests. Anyone who would like to work with us is free to contact us and we'll make sure to give them the best possible experience.