Ethnographic Museum
Look at map
( Uzun Mirko 2 )

One of our oldest museums, the Ethnographic museum which recently celebrated a centenary of its existence keeps the great treasures of our traditional culture.
The museum was founded in February in 1901, but its roots are from even further back. Ideas and active collecting of ethnographic objects began in the mid 19th century. National Museum of Serbia since 1844 had to set up a number of ethnographic objects.
The first major and systematic effort to collect larger amounts of these items has been made in order to participate in the Slavic Exhibition which was held in 1867 in Moscow. Although all the items that were collected for the exhibition, and there remained, this action of collecting was the foundation for future similar endeavors and systematic collection of ethnographic objects and ethnological study of our area.

The proposal to establish a museum to preserve artifacts collected was given in 1872, within the Serbian Learned Society. Proposal and the draft was made by Stojan Novakovic and work began on the establishment for the first Serbian historical-ethnographic museum, and was completed in February in 1901.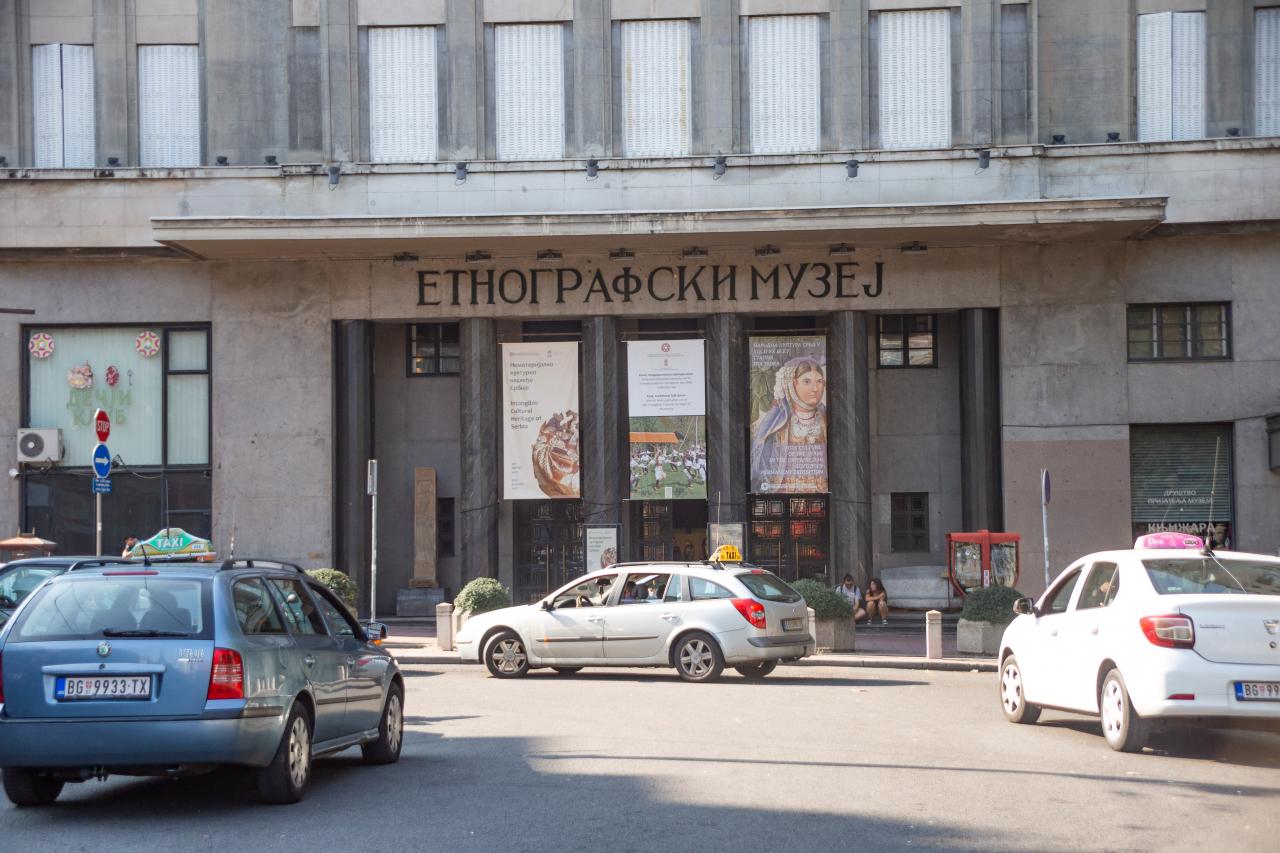 Foto: Milena Arsenić
In the initial period after its foundation, the museum collection consisted of 909 ethnographic items, 32 books, some photos and a valuable historical album of watercolors and drawings of traditional costumes by Nicholas Arsenijević. Already in 1904e Sima Trojanović, the first director of the museum had conducted efforts to expand and complement the collection, many of which were successful. Already in 1904 the museum in its collection brings together about 8,500 artifacts from the area of the entire Balkan peninsula and not just from the Serbian traditional culture, but also of many other ethnic groups from the area .
Since the opening of the first permanent exhibition of the museum 20 September in 1904, the curators have been constantly working to gather more ethnographic items and increase his fund.
A large number of items were lost during the two world wars, but due to the maintenance of traditional way of life in the Balkans continue to fill the fund can be easily continued in 1926 when it printed the first volume of the "Bulletin of the Ethnographic Museum" which is still regularly published. Systematic research of started after World War II. On this subject was published in a number of individual research and work has started on time systematic and scientifically based conservation items.