Nicolai church in Zemun
Look at map
The church of the Holy Father Nicolai, or simply the Nicolai church is an Ortodhox church in Zemun. Its construction had begun in 1745, on top of the remains of an old Serbian church from the 16th century.
The church is located in the historical heart of Zemun, right beneath the Gardos fort. Already in 1731, after the Turks had been run out of Zemun previously in 1717, a small chapel dedicated to St. Father Nicolai was built here. In the following year the Serbian ortodhox Zemun municipality was founded and the efforts of the priesthood and the people living there led to the construction being approved of the today's church, as well as an area for educating Serbian ortodhox youth in the church port. The building itself was constructed in the baroque style, with a two story bell tower and is characterized by all the typical traits of baroque temples built in Srem over the course of the 18th century.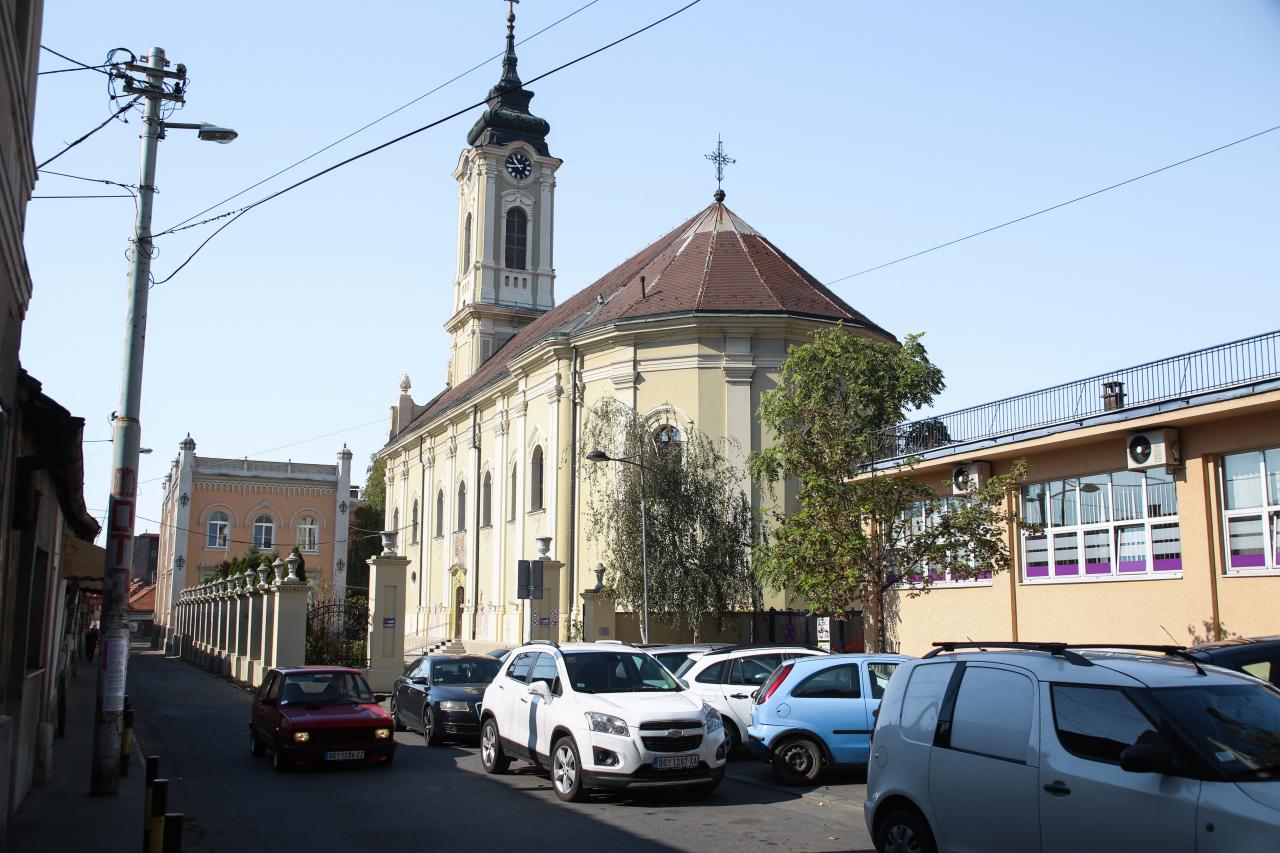 Foto: Milena Arsenić
The interior of the church is decorated by, among other things, a large, elaborately carved rood screen, a work of a prominent sculptor Aksentije Markovic, which holds the icons of one of Serbia's most famous painters from the 18th century. The rood screen itself is one of the oldest preserved examples of baroque iconostasis of that age and style. The Zemun church municipality thoroughly studied its design after the temple had been built. The church also keeps one of the richest collections of old religious items and icons from the 18th and 19th century as well as the remains of the St. apostole Andrija Prvozvani. The church had been renewed several times, especially after the fire in 1867 when the entire bell tower burned down and was soon rebuilt.
The interior of the church is painted in a large number of icons which Dimitrije Bacevic had done along with his assistant Vasilije Ostojic who is considered to have had a significant amount of participation in the majority of the works. Judging by the amounts of characteristics linked for Bacic's specific style such as golden backgrounds, herbal ornaments, unforced strokes, gentle characters, plasticity of the figures and such it is certain that about 80 of the church's icons are definitely his work alone.
In the 30s of the 20th century, aged windows with iron bars were replaced with stained glass windows as per painter Milenko Djuric's suggestion.