St. Demetrius Church
Look at map
Church of St. Demetrius, known popularly as Haris chapel, is a temple of the Serbian Orthodox Church in Zemun. It is dedicated to St. Demetrius and is located in Zemun Orthodox cemetery.
The church was built between in 1874 and 1878, dedicated to St. Demetrius. The chapel was built in Zemun by the trader Gregory Hariš based on bequests of his wife Mary, who is still considered its founder. Responsible for construction were Svetozar Ivačković, Joseph Marks, Paul Simic and the craftsmen John Kistner and Samuel Kolmajer. The chapel was built in neo-Byzantine style, with a base in the shape of a cross and a dome at the intersection of ships. It is built on two levels, the first level which is partly buried in the ground is a morgue whose input is isprod staircase leading to the chapel. Above the morgue is the main area of the chapel in which to perform the liturgy. Haris chapel is a significant architectural and artistic memorial testimony of Zemun and Zemun families at the end of the last century. In addition to attachment to the history of two of the bourgeois families Petrović-Harris, the chapel is a significant achievement of Svetozar Ivačković, one of the prominent Serbian architects at the turn of the 19th and 20th and high artistic achievement Paul Simic, a painter from the era of Serbian classicism.
The iconostasis is the last work of Paul Simic, made in 1874 in the classical style.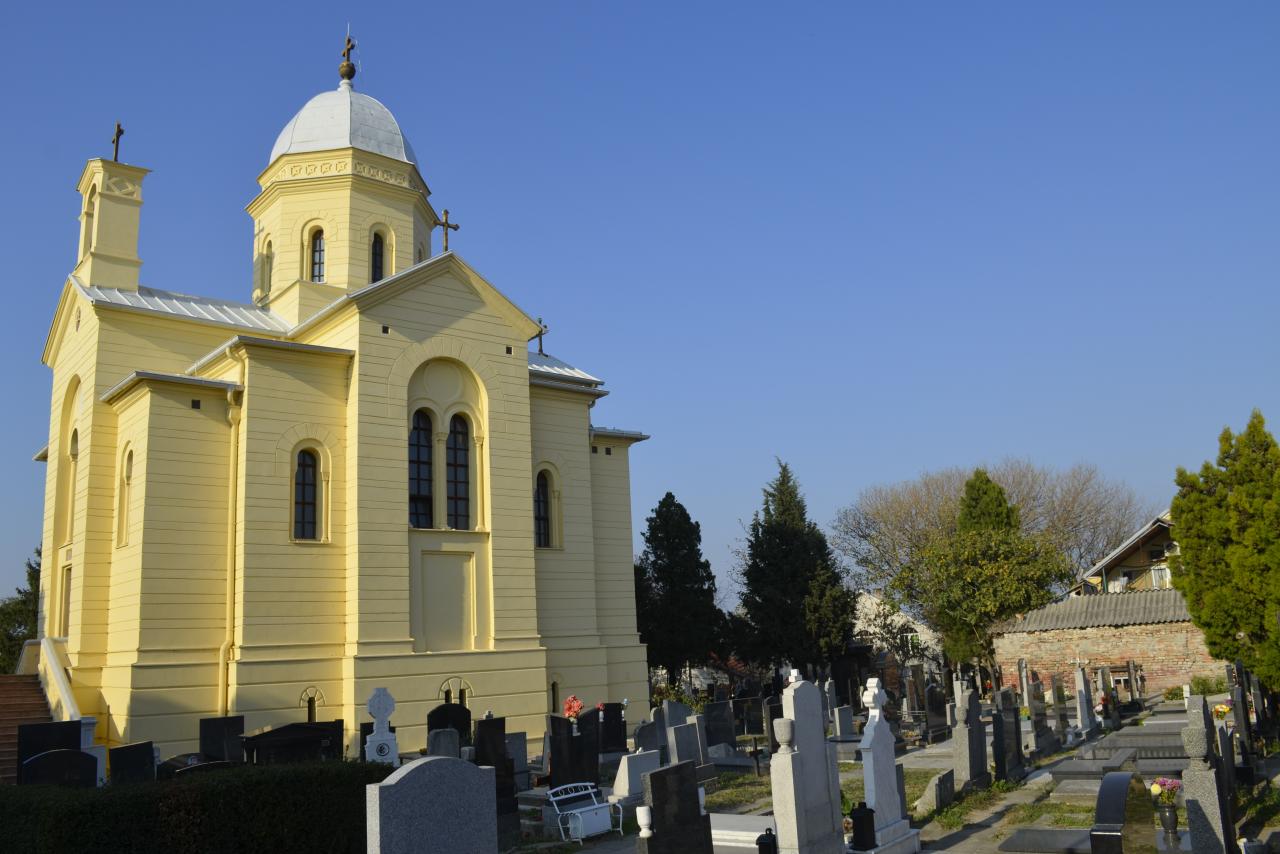 Foto: 011info