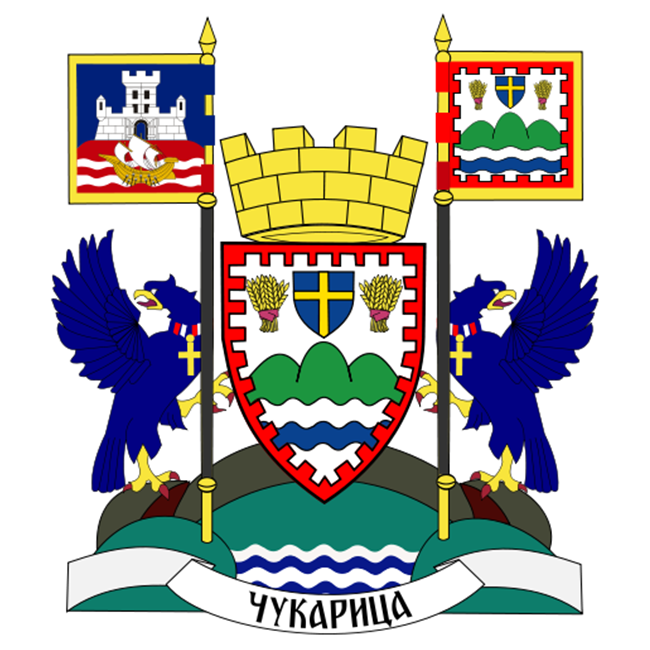 The uneven territory of Cukarica got its name after the settlement of Stojko Cukar, constructed in the bottom of a hill where Topcider river and Sava in 1850. The building is located somewhere across the way from today's Ada Ciganlija in Radnicka street and it was the first building constructed here because this was where all the traders, workers and other folks with paying power passed by on their way to Belgrade from Obrenovac, Ub, Valjevo and Sabac. The tavern was the perfect place for them to take a rest before going to the city.
Before then, the neighborhood was known as Croatian village because it was inhabited mostly by, you guessed it, Croatians. Knez Milos accepted and aided them, giving them their own funding, tools and oxen to work with. Troubles came when the Croatians began to expand their estates towards Makis where the Vizier's, Caja-beg's and Deli-pasha's meadows were located, so this caused conflict with the Turks. The Knez thus decided to completely move the denizens of this area to an 'alija' called Karadzoge near Vucitrn, which was owned by some Turk.
Over the course of the following 20 years, the area of today's Cukarica and Banovo hill remained uninhabited within the Zarkovo village. People ventured only to Banovo hill which was planted over with wheat, corn and vineyards.
The construction of the first Serbian railway connecting Belgrade and Nis which started running in 1884, contributed greatly to Cukarica's development. The suburbs developed quickly and by the end of the 19th century it connected to Belgrade. A proof of how much this area developed is in the decision of the writer Matija Ban. to construct a vacation house in 1861 where the greatest minds of that time would gather. Though it's not known today where exactly this house was located, it is known that Ban's hill got was named after Matija Ban.
The site of history
Over the course of the last three centuries, Cukarica was the place where crucial historical events took place.
Up until the middle of the 19th century, the main boat for transporting cattle to Austro-Ugarska operated there. It was here also that in 1789 the Serbian volunteers from Austria gathered to attack Belgrade and on 11th September that same year, the Sava bridge was set up there.
In Ostruznica, the gathering of Serbian leaders took place between 23rd April to 3rd of May (old calendar), during which crucial decisions for the continuation of the First Serbian uprising were made. It was here that the seat of Karadjordje's uprising command was located, up until the liberation of Belgrade in 1807. In Ostruznica, the first junior school in uprising Serbia began work and what's interesting is that out of seven people's councils, during the Uprising two took place in Cukarica – one in Pecani in 1805, the other in Ostruznica in 1806.
In the period between 1914 and 1915, Cukarica was witness to strategic encounters during WWI and it wasn't spared during the bloody conflicts during WWII when German troops between 15th and 20th October 1944 guarded the bridge over Ada Ciganlija while the occupation forces withdrew.
Cukarica as a post-war industrial center
In the years following the Great War, Cukarica began to develop rapidly. As an industrial settlement populated mostly by workers, it was a strong center of Belgrade's and Serbian syndicate union.
The biggest increase in population came from the country folk who, having lost their livelihoods, moved to Belgrade to feed their families by becoming hired workforce in the industry. At first Cukarica only had two streets (if they could be considered that) and several of the scattered houses didn't have water or electricity.
The first factory that began work in 1884 in Cukarica was a leather processing factory. This spot was chosen because the proximity of rivers which facilitated the delivery of goods. State properties which were unused at the time were given to factories at affordable prices and in 1898 a law was issued, offering great benefits to entrepreneurs who owned businesses.
By constructing facilities in Bele vode on 11th July 1892, a new era of modern Belgrade water supply began. In 1895, Cukarica became the seat of Serbian Royal Shipbuilding society which 10 years later grew from a workshop to an entire ship construction factory.
Between two World Wars, the state river sailing company of the Kingdom of Yugoslavia had its own sailing workshops in Ada Ciganlija, Dava and near Solara. Cukarica got especially famous for its Sugar factory, the first one in our country that began work in 1900. On the other hand, to this day there still exists a wood industry in Makis and what was once a sawmill is actually the predecessor of Obrenovac thermal power plants.
If we also add the "Sel's" (today Jugopetrol) petrol storage, the dye factories and other industries, it's clear that Cukarica was a strong industrial zone before WWII.
The industrial development in this territory quickly led to Cukarica growing into an independent municipality after the decree of king Petar I Karadjordjevic on 30th December 1911.
Between two World Wars, more important industrial objects were built in Cukarica. Such as the engine factory in 1927, the leather and footwear factory in 1939 and the "Umka" cardboard factory in 1939.
Cukarica was joined to Belgrade's territory in 1930, losing its status as a town and making its core into the XIV Belgrade quart, while Mihajlovac and Banovo hill became the XIII quart.
The development after WWII
With Germany's capitulation, Cukarica continues to develop rapidly. Numerous factories are constructed and trade companies grow quickly.
Cukarica was then marked as VII region. After the regions in Belgrade were abolished in 1952 and municipalities were formed in their place, none of them was named Cukarica. It wasn't until 1957, after new reorganization that Cukarica became one of Belgrade's municipalities while Rakovica, in October 1974, separated as a independent unit.
In the period between 1965 and 1975, Cukarica grew from a humble settlement into a real city. The borders between settlements have been erased and each got to develop in its own right. Today Banovo hill is the center of Cukarica and this is where the municipality hall is located. The biggest and most widely known settlements in Cukarica include Zeleznik and Zarkovo.
Population: 194.234
Population changes over the years
1961. – 35.856
1971. – 85.560
1981. – 102.146
1991. – 120.910
2002. – 132.055
Ethnic structure:
Serbian – 91,38%
Roma – 1,18%
Montenegro – 1,41%
Yugoslavians – 1,31%
Albanians – 0,04%
Bosnians – 0.05%
Surface area: 156 km2
Number of settlements: 20                          
The municipality's Saint's day: St. Trojica
Municipality holiday: 30th December, the day when the village Cukarica became an independent settlement by decree of King Petar I in 1911.