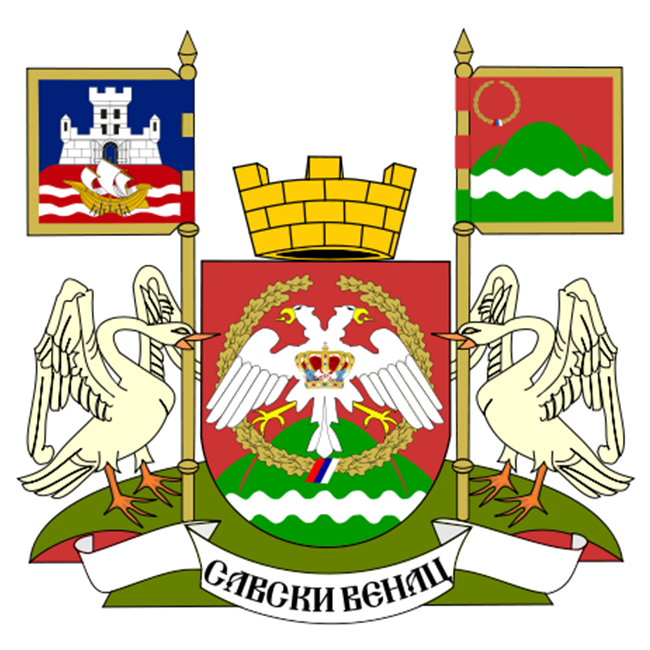 Savski venac got its name as a symbol of its position within Belgrade itself. In the shape of a wreath (venac) it stretches alongside the coast of Sava river. This is one of the oldest and smallest municipalities that represents the heart and soul of Belgrade itself, both due to its rich cultural heritage and the fact that the maternity hospital where most Belgraders were born is also located here.
The municipality itself was formed in 1957, by joining the municipalities of Topcider hill and the West Vracar.
The territory of Savski venac is home to over 81 culturally significant locations as well as the Republic of Serbia Government building, the White Court, numerous ministries, the bridges leading across Sava, the Clinical Center of Serbia, the Military-medical academy, the most prominent streets, various important inter-city and inter-state transportation stations as well as the Belgrade Fair complex. This makes Savski venac the first face of the capital city that the visitors get to see and the settlements like Savamala the first residential areas that people pass on their way into Belgrade, no matter which way they go.
Contributing significantly to the development of Savski venac was knez Milos Obrenovic. Namely, after the city left the walls of Kalemegdan, the territory of Belgrade began to spread alongside the rivers. It went in two directions – alongside Sava river (Savamala) and Danube (Dorcol). In the 19th century, Milos built himself a home in Topcider, which was then a remote settlement. The consequences were clear – the city would develop in that direction. That's how the first tramway lines went through here and today Topcider is the place where various embassies are also situated.
Belgrade in a miniature
Savski venac is the place where many things happened or appeared for the first time in Belgrade. It was where the first taverns, hospitals, marketplaces, theatres, ministries, soccer clubs and many other things began for the first time. This was also where the two largest soccer clubs before WWII were located – Yugoslavia and BSK, only to be replaced eventually by Crvena Zvezda and Partizan.
In other words, Savski venac with Zeleni venac, Slavija, Mostar, Autokomanda always was and stayed Belgrade in a miniature.
This municipality is also the home of the most important cultural institutions, including the Student cultural center, the Yugoslavian drama theater and many others.
In order to truly understand the spirit of Savski venac, one should understand that its integral parts are vastly different from one another. From Savamala, today the center of cultural developments and nightlife, across Dedinje as a diplomacy center and an elite neighborhood, to the forests on Topcider hill, eight museums in the center and Belgrade on water that's under construction, Savski venac is a municipality where there's room for all.
Savski venac in numbers
Population: 39.122
Population through the years:
1971. – 63.531
1981. – 53.374
1991. – 47.682
2002. – 42.505
2011. – 39.122
Ethnic structure:
Serbs – 88,8%
Yugoslovenians – 1,01%
Montenegrins – 0,94%
Surface: 15,8 km2
Settlements: 16
Municipality's holiday: St. Stefan, Serbian Despot
Municipality's day: 1st August