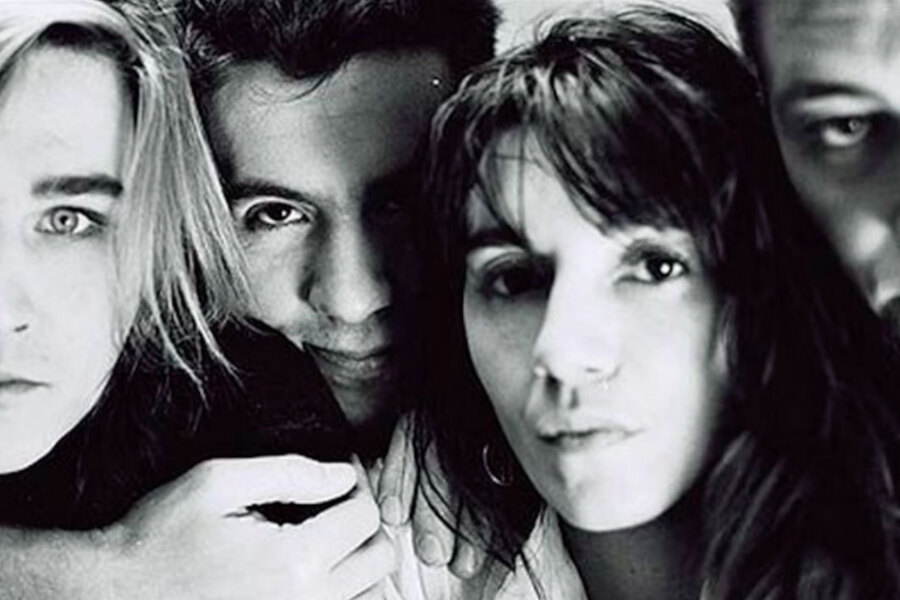 Photo: Youtube screenshot / EKV Promo
The mirror of real world around us: Ekaterina Velika
That fall of 1981 three guys in their early twenties were too good, almost acrobatic, in taming the sounds of Yugoslavian "New Wave" music. In that social-political and cultural atmosphere there was more than enough space for diversity and plenty of opportunity for open rebels. The three abovementioned guys did so by creating music which – as one of them called it – could be described as free-form.
That "one of them" was a guy with the name, surname and nickname Ivan Vdovic Vd. His friend Dusan Kojic Koja assisted him in shaping this unapologetic rebel style while the eldest of the bunch, Milan Mladenovic completed this alternative new-wave composition whose name was Sarlo Acrobat.
The unusual trio was together for only a year and a half. Due to the differences in their ways and reason for expressing rebellion, the guys soon realized that their future as a band together wasn't going to work. Still, their desire to use sound in order to shape an original and fresh way of musical thinking never left any of them.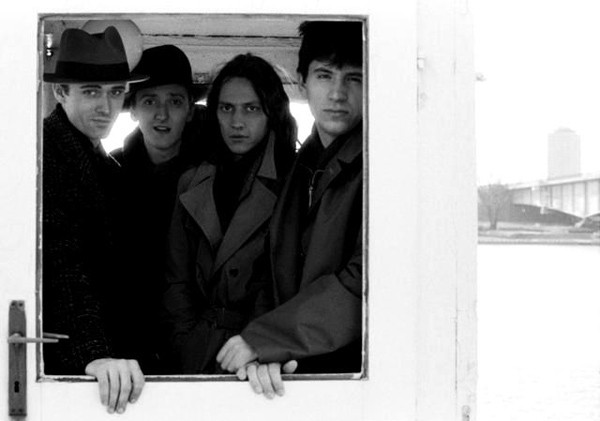 Photo: Discogs.com / Katarina II Promo
"She awakens..."
"I was going to try and reach people in a different way, to tell them something not only through aggression and breaking usual norms of expression, but also tell them things that are unusual for them, something that they weren't used to hearing, but in a way that was approachable enough to understand." (Milan Mladenovic)
Milan got support from Vdovic himself in order to turn this simple thought into a synthesis of words and sounds. Up until the spring of '83, Mladenovic (vocals, guitar) and Vd (drums) are joined by guitar player Dragomir Gagi Mihailovic and bass player Bojan Pecar and also a lady on the keyboard who would soon gain the nickname "Princess of Yugoslavian rock" – the mysterious, raven-haired Margita Stefanovic.
The trademark name for the newly-formed quintet became, at least for a time, the unrequited love of guitar player Gagi Mihailovic. It was his idea that the band gets its first name Katarina II after her, and next year in Belgrade their first album was published under the same name.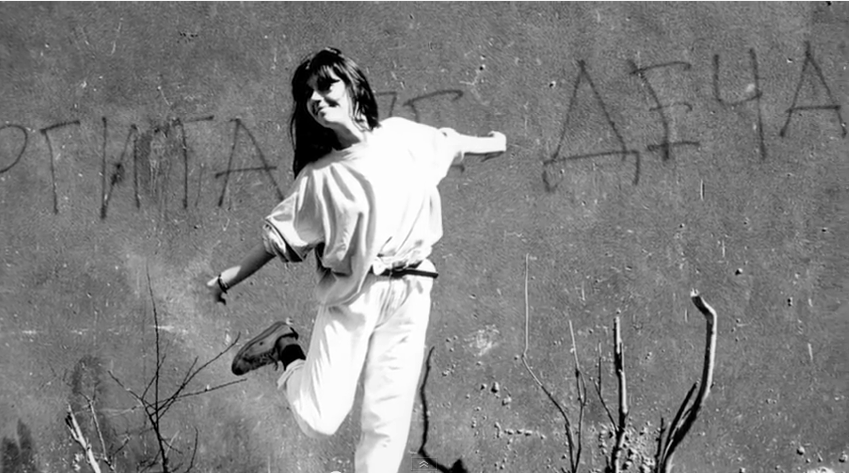 Photo: Zorica Bajin-Djukanovic
The album "Katarina II" never reached so-called commercial success. Despite that, the 50 minutes of music provided a skillfully packaged mixture of psychedelics, energetic rhythm and refined poetic sensibilities. This is what made this album a sort of cutting edge between the musical concept of Sarl Acrobat and what would later grow into Ekaterina Velika.
It wasn't until their second publication that they achieved more significant success, but only after facing certain changes which will forever determine the further progression of the band's career – both professionally and in terms of their ensemble. Narcotics abuse and then a serious medical diagnosis were the reasons for drummer Ivan Vdovic's departure from the band.
Ivan Fece Firci arrived to replace him and due to differences in opinion with Mladenovic, Dragomir Mihailovic, the guitar player, also left the band.
When he left, Mihailovic "took" the name of the band with him, claiming that the rights to the name "Katarina II" belong to him. The remainder of the crew changes their name to Ekaterina Velika. At the same time more numerous performances throughout Yugoslavia have enabled the band to reach a broader audience. In 1986 their next album is published and the most notable hits of "Ekaterina Velika" album would be extremely well-received by the public and the critics for a very good reason.
Namely, Milan's idea of telling people something that's unusual to them, but in an approachable way had taken a much more defined expression. The ability for them to bring the listeners through various shades and depth of human emotions – in a fairly subtle and unassuming way – would soon become a sort of trademark for EKV. In addition, Milan's talent in presenting things exactly as they were (both literally and metaphorically) would remain the band's second trademark feature until their last album.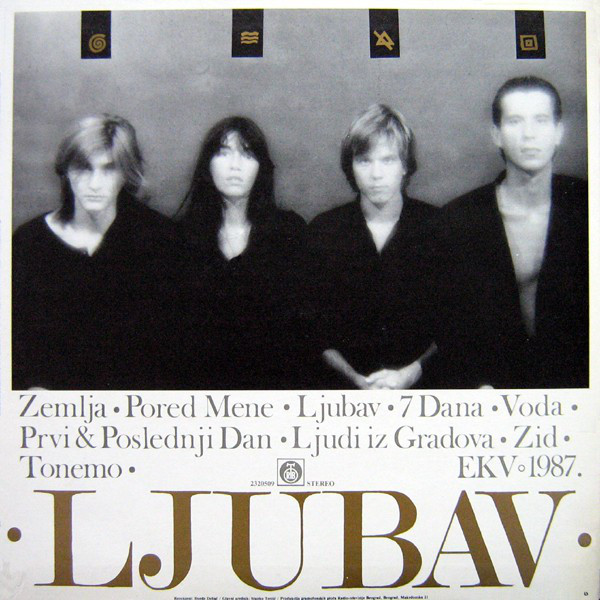 Photo: Vuk Velickovic / EKV Promo
This is best seen in their albums "S' vetrom uz ulice" (With the wind up the streets) (1986) and "Ljubav" (Love) (1987). While the first album met remarks for its overt commerciality, the album "Ljubav" is still to this day considered one of the best rock albums of the region. The newly gained popularity was the reason for an even bigger number of concert and media performances but also Ekaterina Velika's official entry to mainstream music.
Still the constant changes in ensemble remained a problem for the band. Milan, Margita and Bojan Pecar, the bassist, were the founding members of the band, while the drummer position was filled by Ivan "Raka" Rankovic, then (again) Ivan Fece and then Srdjan Todorovic. In addition, their growing popularity was something neither Milan nor Margita wanted to fully embrace. Their reluctance was best shown in their repeated escape into the downward spiral of heroin addiction.
"Bezimo u mrak" (Escape into the dark)
Narcotics sadly didn't miss Bojan Pecar. The history of rock n' roll was already full of individual whose artistic expression sadly crossed over into the "rules" of the musical truth machine. That same "law" seemed to apply to Ex-Yu region and certainly didn't leave Ekaterina Velika untouched.
Despite that, the band continues to move the borders of Yugoslavian rock and in 1989 published the album "Samo par godina za nas" (Only a few yers for us). It is the album which would eventually become the trademark of the band and the song "Ti si sav moj bol" (You are all my pain) was voted in November 2006 as the best Yugoslavian song of all times. Still, the thing that left a bitter impression with generations of true fans of EKV was certainly the prophetic property of this album.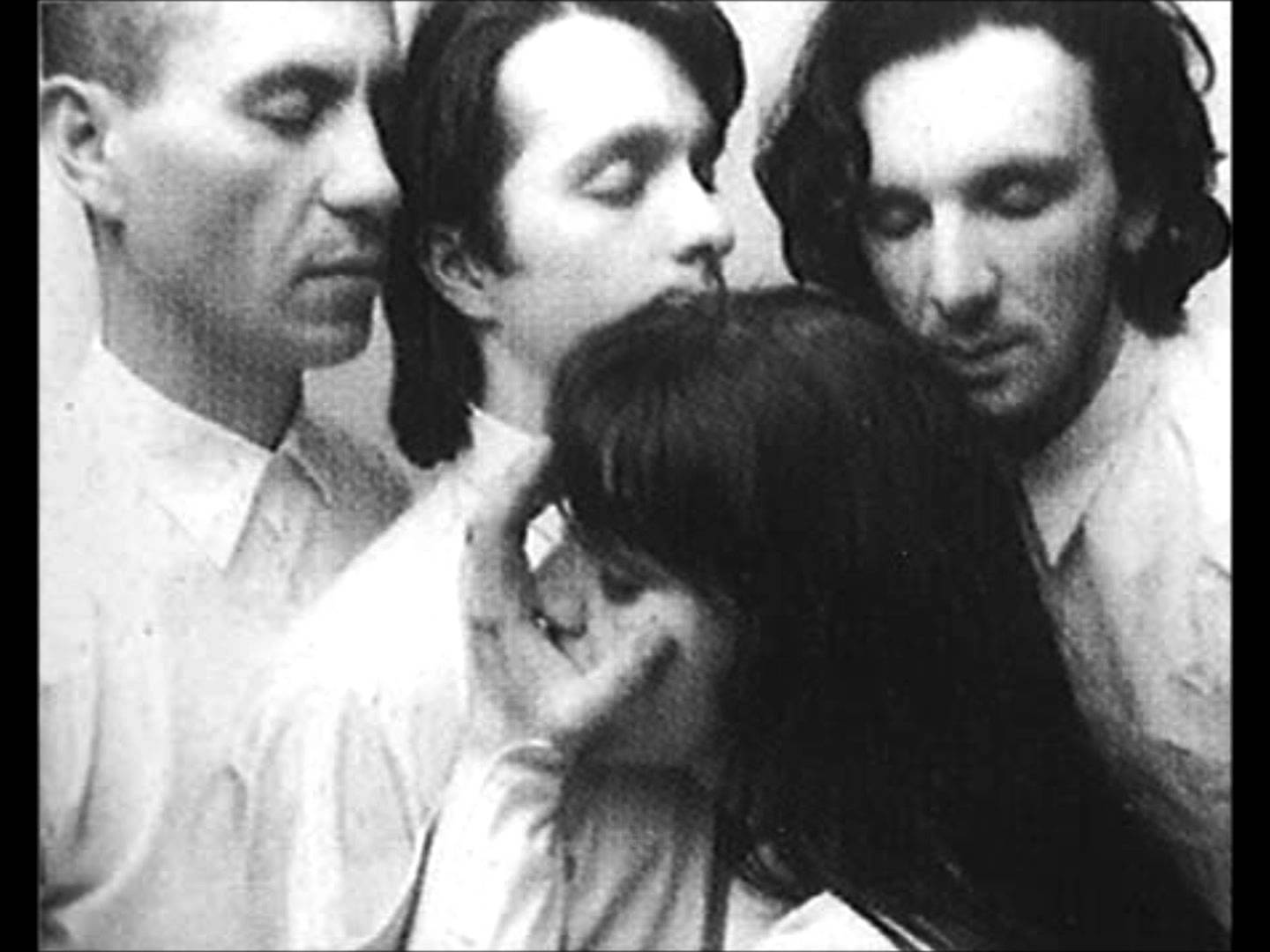 Photo: Youtube Screenshot
The ensuing events left a pained scar – more precisely, a deep trace under the left arm which Milan (and the other members of Ekaterina) would bear for the rest of their lives:
"My first and biggest wish was to wake up and realize it was 1990, so I could say – oof, I had such a bad dream... ".
The harsh reality of the 90s wars predictably left a mark on the band's future publications. This is best seen in their 6th studio edition, the "Dum dum" album in 1991, which was described as their darkest one yet.
To make matters even worse, Ekaterina Velika at the time had yet another change in ensemble. Srdjan Todorovic was replaced as drummer by Marko Milivojevic and Bojan Pecar decided to leave the country and go to London. He was replaced by the bass players Bata Bozanic and Dusan Petrovic which was a difficult blow to the band because Pecar had been a founding member for so many years.
At the same time it became clear that the gloomy war atmosphere would not wane soon. For generations who grew up in the age of equality, diversity and freedom (rock'n'roll) of expression, now some new and completely unknown values were being imposed that the members of Ekaterina Velika couldn't accept easily. Furthermore, their struggle to use music and lyricism to appeal to the bare minimum of common sense in people would also become another trademark of by then the most influential Ex-Yu ensemble.
These subtle, but still fairly noticeable, appeals would show an appearance in their next publication. Unlike its predecessors the "Neko nas posmatra" album which came out in 1993 offered a more approachable poetic expression, a warmer sound and airier musical arrangements – which in turn was why that album was considered their weakest work to date.