Albany Palace
Look at map
( 2-4 Knez Mihailova street and 12 Kolarčeva street)
The building is in the center of Belgrade, on the corner of Kolarčeva and Knez Mihailova Streets and was built using the project of Branko Bon and Milan Graklić in 1939. For a long time it was the tallest building in Belgrade with its 13 floors, 53 meters in height and a total area of 8000 square meters. Moreover, at the time of construction was the tallest building in Southeast Europe. The building was named after a pub of the same name which had been previously located on the site before it was demolished in 1936.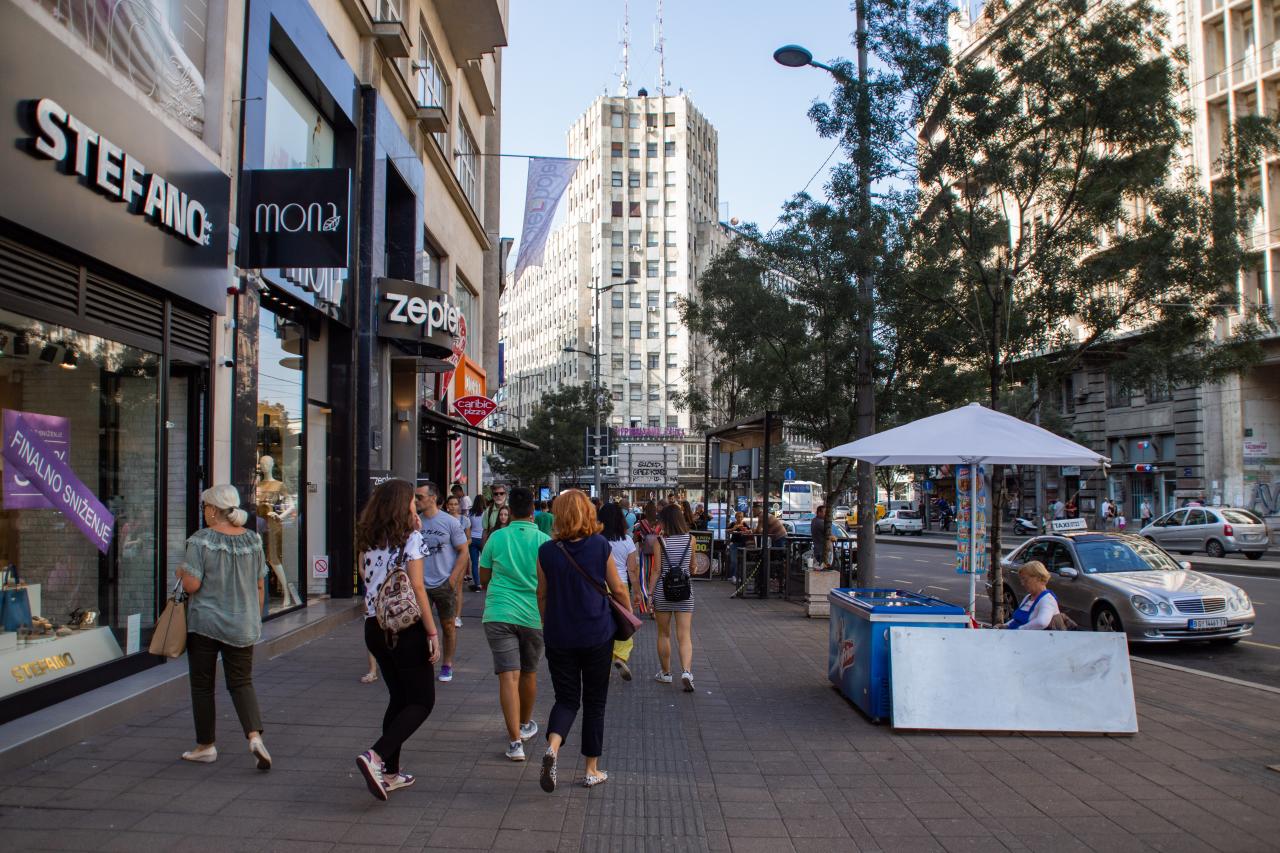 Foto: Milena Arsenić

During the bombing in the Second World War the palace suffered a bomb hit but no major damage. It was proclaimed a monument of great significance in 1983.