Bajrakli mosque
Look at map
(11 Lord Jevremova street)
It was built in 1575, as one of the 273 mosques that were located in Belgrade during the Turkish rule. The first name was Čohadži Mosque, after its constructor, Hadji Ali. There is only one room with a dome and a minaret. This building during the Austrian rule was turned into a Catholic church, at a time when most of Belgrade's mosques were being demolished.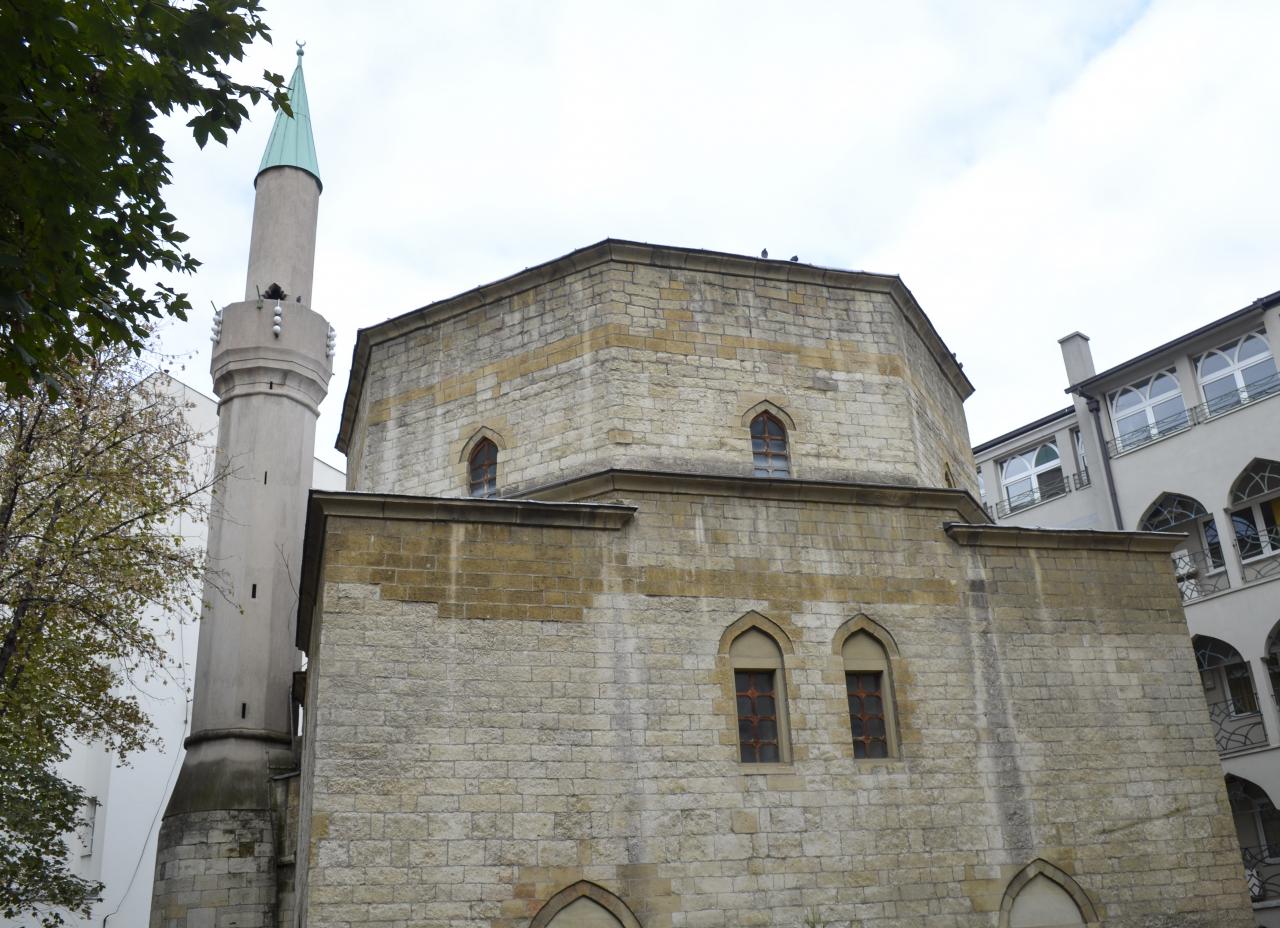 Foto: 011info
The mosque has regained its original purpose after Turks returned, when it was renovated by Hussein Bey, the Turkish chief deputy commander Ali Pasha. Then the mosque was named Hussein Bey or ćehaja Hussein Mosque, until the late 18th century when it received its present name Bajrakli mosque, after the flag to be raised in time for the beginning of prayers in all mosques. After the restoration of the 19th century it became the main mosque.
Next to the mosque there is a madrassa, a religious high school. Bajrakli mosque was set on fire on 18th of March 2004, after the unrest in Kosovo, as the "answer" to the burning of Serbian churches in that area. Later it was rebuilt and is now the only active mosque in the city of Belgrade, one of the oldest buildings.
Foto: 011info