Craft House
Look at map
(2 Hilandarska street)
The building was built with the aim to unite in one place all set up vocational institutions, as was the case with other social homes. In 1914 the craft is a group of funds collected for the construction of the project, started by Daniel Vladiavljević .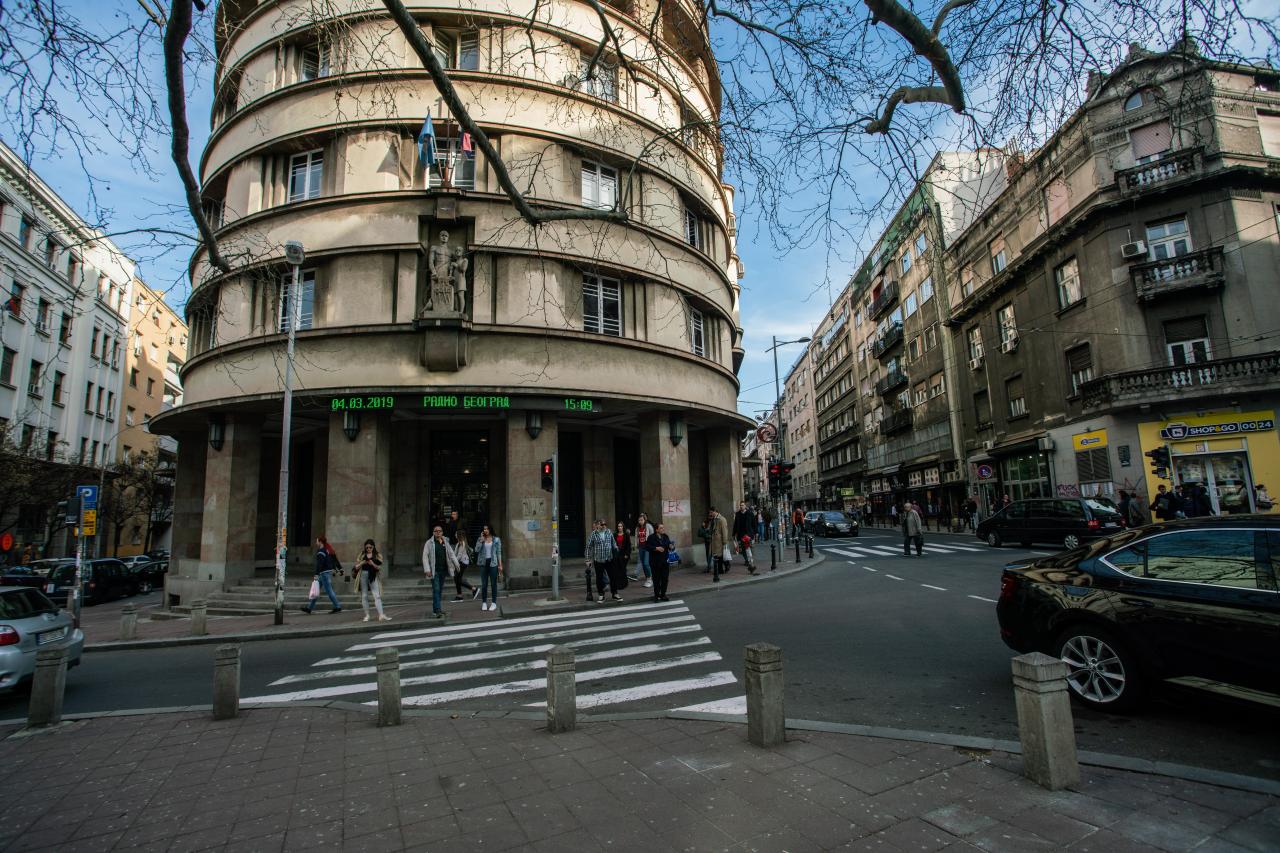 Foto: Milena Arsenić
The works were interrupted by the war and unfavorable conditions but construction continued in 1931 when the architect Bogdan Nestorovic took over the project, as a well-known fan of modernist architecture.
The object has an angular structure of the building with two wings along Svetogorske and Hilandarske streets. Above the main entrance there is a sculpture "Smith" , the work of stonemason N. LUKAČEK The building was completed in 1933.
Foto: Milena Arsenić