Graves of national heroes in Kalemegdan
Look at map
( Kalemegdan )
The tomb was built in 1948 in the continuation of the great promenade of the Sava, with the Belgrade fortress walls below. Until today lying buried here are:
- Ivan Milutinovic (1901 - 1944) , member of Politbur, Lieutenant General People s Liberation Army and People s Hero
- Duro Daković (1886 - 1929) , a worker and union organizing secretary CPY
- Ivo Lola Ribar (1916 - 1943) secretary of the Central Communist Youth , the president USAOJ and national hero
- Mosa Pijade (1890 - 1957) socio-political activist and national hero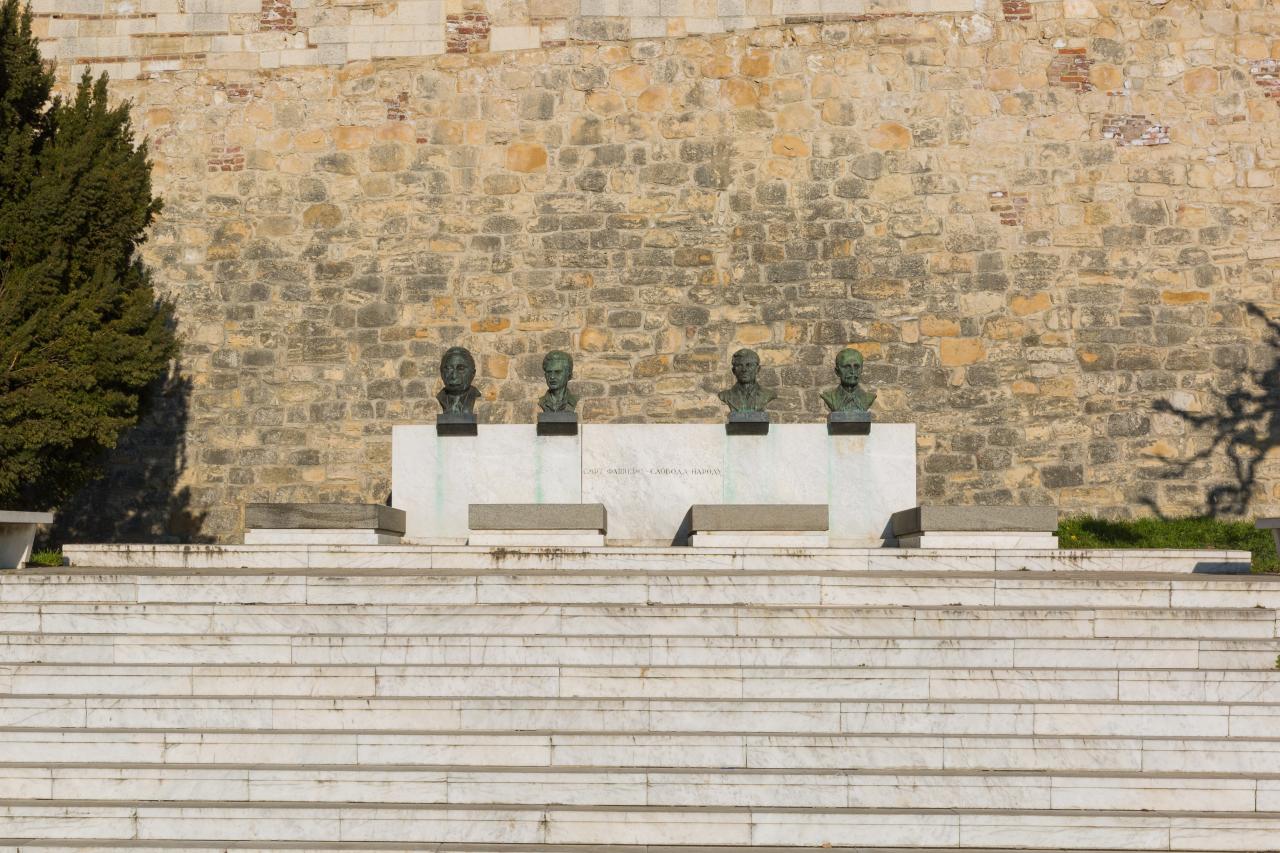 Foto: Pavle Kaplanec
The remains of Ivo Lola Ribar and Ivana Milutinovic were transferred here on 27th of March in 1948. The remains of Djura Jakoviča 25th April in 1949, on the twentieth anniversary of his death. Mosa Pijade was buried there in March in 1957.
On the wall are the words "Death to fascism - freedom to the people" with busts of each of those buried here. By decision of the City of Belgrade in 1983, the tomb was protected as a cultural monument.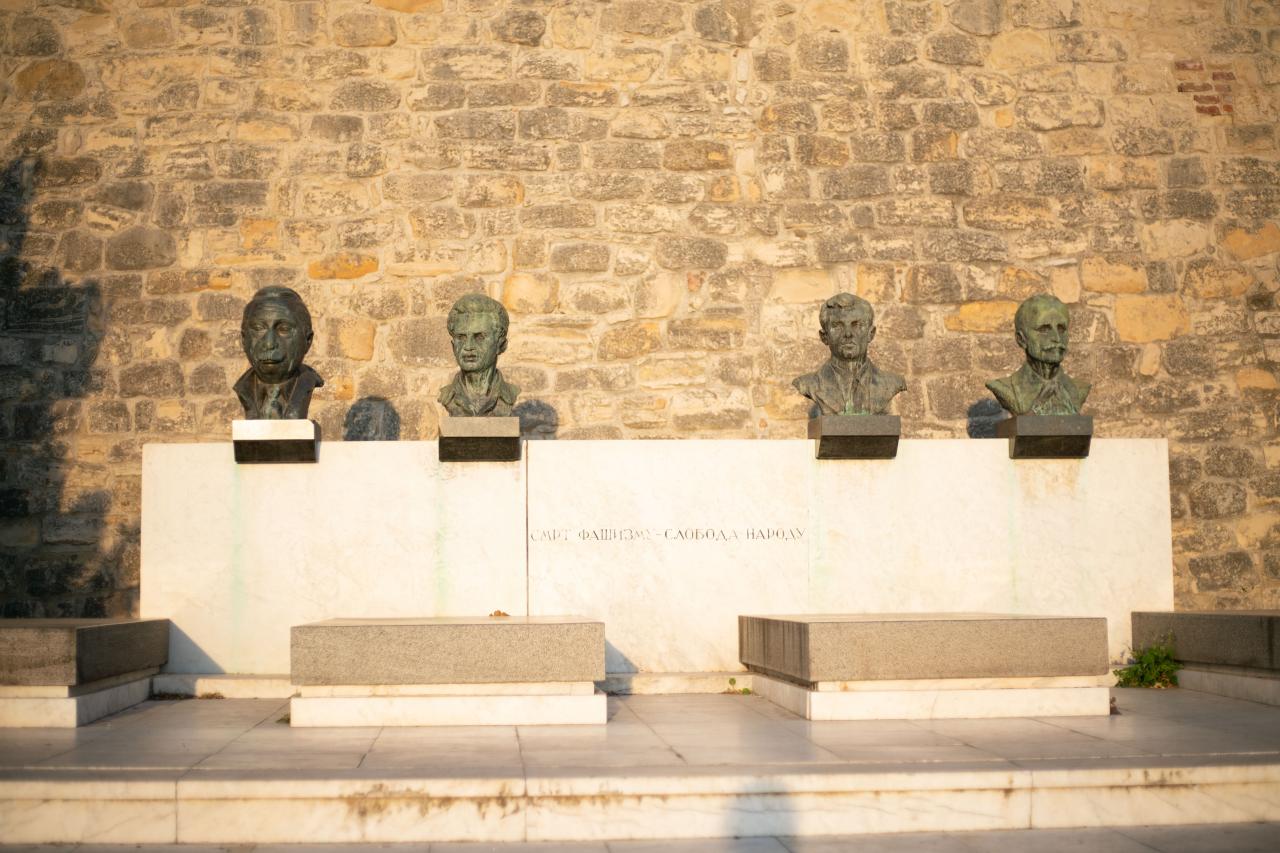 Foto: Milena Arsenić