New Palace
Look at map
(1 Andricev Venac)
This building , which is now the seat of the President of the Republic of Serbia , is located in the center of Belgrade , on Andric wreath and managed as a cultural monument under state protection. It was built in the period between 1911 and 1922 for King Peter I Karađorđević , designed by architect Stojan Titlebaha . The original look of the building was in an academic style of the Renaissance and Baroque elements, but over time it was changed.
Together with the Old Palace where the Belgrade City Assembly makes a unit it is known as " the palace complex " at Terazije and city courts.
The building was used by King Alexander, then it housed the Museum of Prince Paul. Since 1950 it has housed the Executive Council of Serbia, the Serbian Parliament, the Presidency of Serbia and now the President of the Republic of Serbia with support services.
The foundation of the building was laid on 14 September in 1911 in the presence of King Peter I, Metropolitan Demetrios of all ministers, government advisors and senior officers . On the site once there was the castle of Prince Mihailo Obrenovic , which was built by Prince Miloš during his second reign ( 1858 1860 ) , where until its dismissal in 1911 was housed the Ministry of Interior and Foreign Affairs .
Construction was interrupted during the First Balkan and later the First World War, when the building, while it served as the seat of the Austrian command, suffered a direct hit by shells .
After the war, architect Momir Korunović monitor and repair work continued, until in 1921 when the building was finally completed.
Prince Paul's Museum is located in the building since June in 1934, as King Alexander moved to Belgrade. The interior was adapted for museum architect Dragisa Brašovan and Ivan Zdravkovic, and the museum is open to the public in 1936.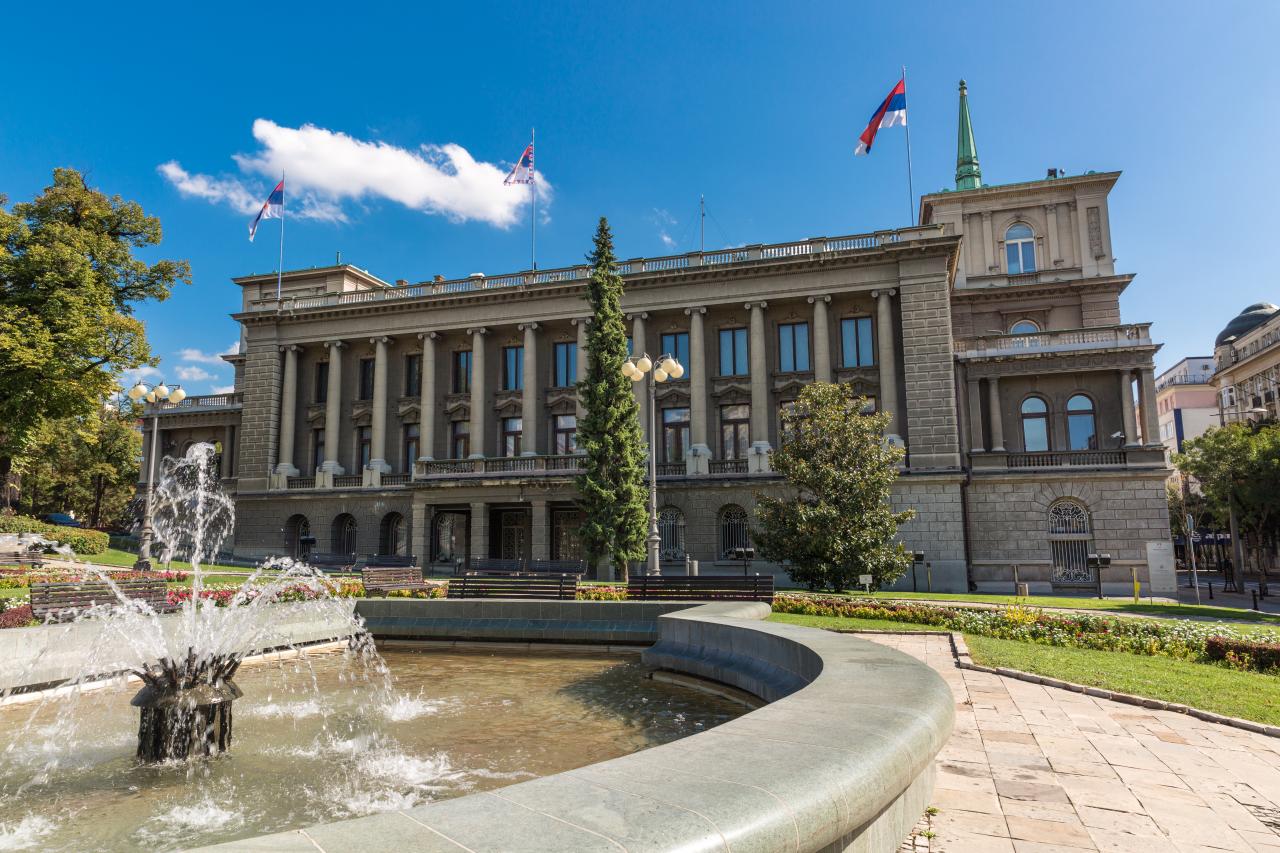 Foto: Pavle Kaplanec