Skadarlija
Look at map
The famous "Bohemian quarter" in the very heart of Belgrade is located in Skadarlijska street and visited daily by over 20 thousand people. Due to its proximity to the National theatre, this is where many actors, artists, painters and writers resided over the 19th and 20th century, giving this area the reputation of an artistic neighborhood.

It is said that Serbian actors have a custom to never eat before the show, but after it they are eager to enjoy a good dinner. Allegedly this is why many of the best taverns were opened in Skadarlija, some of which are the oldest in Belgrade. Many artists who are today already part of our cultural legacy dined here after their performances and sometimes even celebrated until dawn. At that time Skadarlija was poorly lit and paved with cobblestone, as per the old customs from the Turkish era. This old-town look was preserved but the area between the stones was filled with concrete.

Today Skadarlija is not only one of the most popular places to go out for Belgraders, but also a must-see attraction for visiting tourists. The most famous old taverns who work here are "Tri sesira" (Three hats), "Dva jelena" (Two deer), "Ima dana..." (There will be days), "Putujuci glumac" (travelling actor) and the hotel "Le Petit Piaf".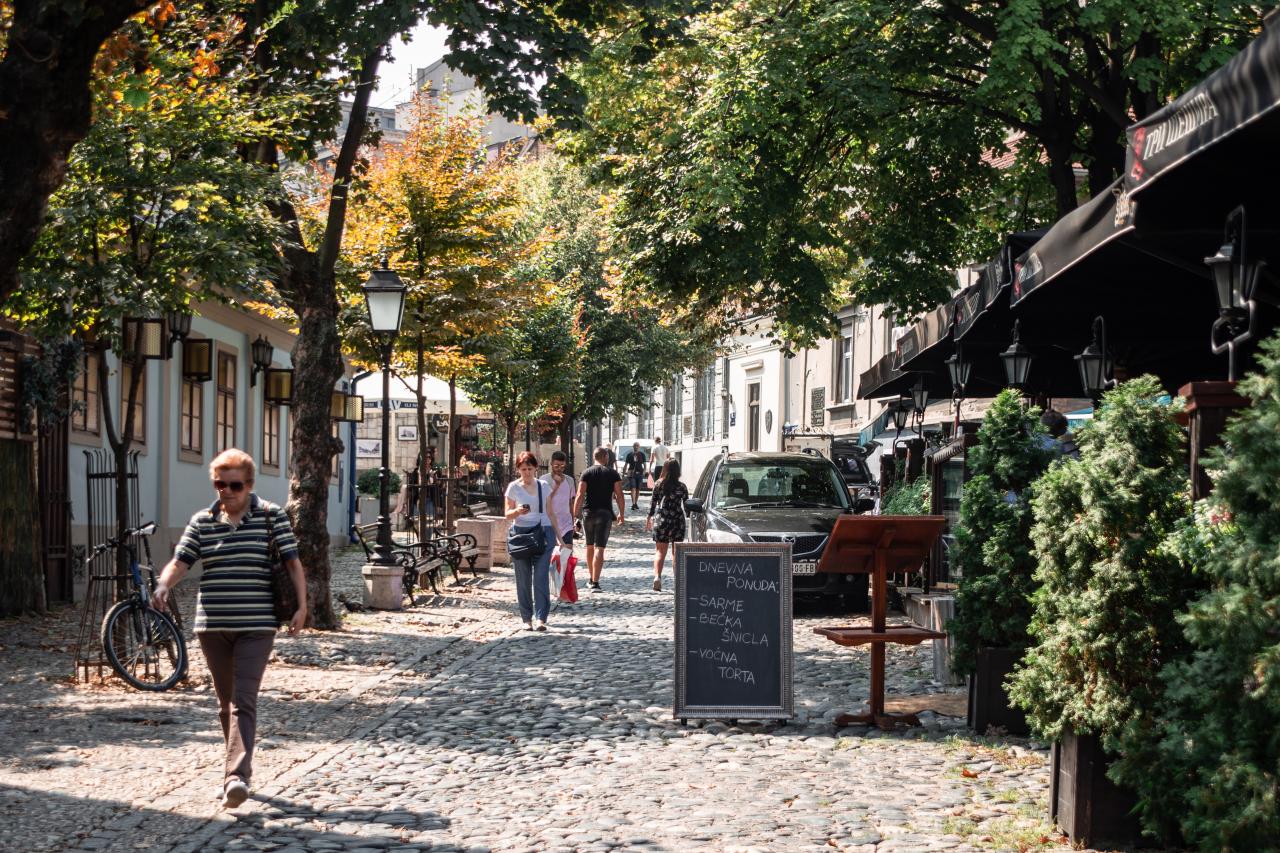 Foto: Milena Arsenić