Zemun post office
Look at map
Building of the Zemun post office is registered as a historical monument and located on the corner of Main Davidovic at no. 8. The building was built in 1896 using the designs of engineers Dragutin Kapus, in the same place where once stood a demolished post office from the 18th century. The construction was carried out under the direction of renowned builder Francis Jentsch and the building itself is still to this day used for its original purpose.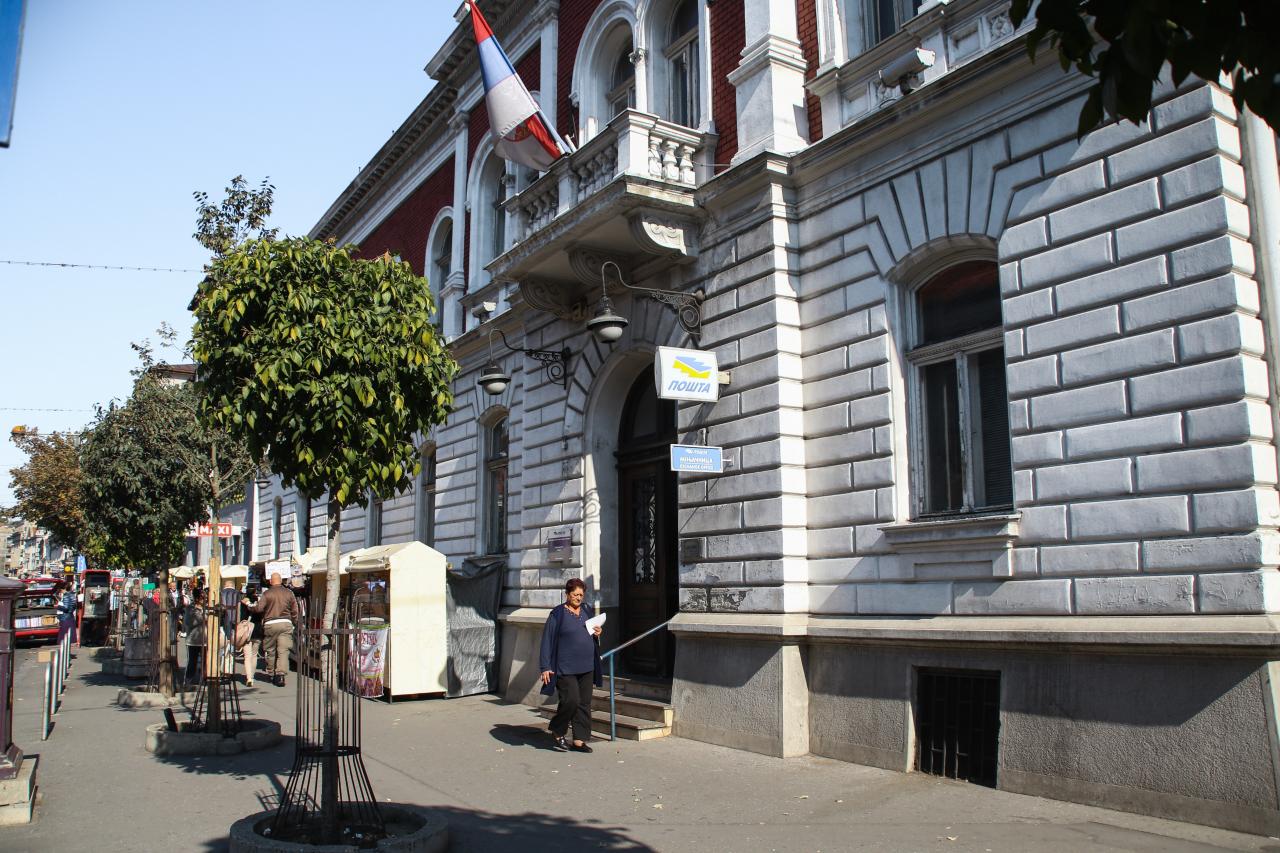 Foto: Milena Arsenić
The building Zemun mail is a duplex with a corridor in the middle, developed disposition appropriate content. It was designed in the Neo-Renaissance style with the influence of the Northern Baroque decorative elements in the roof. Rich plastics and their specific program is distinguished from public buildings spatial cultural and historical sites old town of Zemun. The building is built of solid materials, the most common brick with lime mortar and is covered mostly with tiles. The use of different materials, polychrome facades and jagged plastic roof give the building character representative facility. Building Zemun mail is one of the most important public buildings that document the historical and urban character of the old center of Zemun, as well as a high level of architectural culture of Zemun with the 19th century. Architecture percent can be classified among the most significant and most successful examples of a mature historicism in the territory of Serbia.