National Theatre of Belgrade
Look at map
(3 France street )
It is located on Republic Square in the heart of the city. The theater was founded in 1868 and moved to its current location - which was then Stambol Gate - in 1869 as part of the National Theatre and the work of opera, ballet and drama, while the performances are held at the main stage and stage Rasa Plaovic .
The idea of a permanent, professional theater in Belgrade had been present since 1842. Still, it was not until the success in 1868 that the theater wasw finally established and temporarily placed in Kosmajska Street at number 51, in the inn " When the Queen of England ." Bulgarian architect Alexander worked on the adaptation of this space , and on 22nd November in 1868 the first performance of the National Theatre , "George Brankovic" by Karoly Obrenjaka opened . To this day, this date is celebrated as the day of the National Theatre. At this location, the theater remained for a year, all the while maintaining the performance at various locations, including the Customs warehouse (theater Đumruk ) , hotel rooms ( Theatre " With Deer" ), Prince's brewery , tavern "At the Crown " and other sites.
In 1868. Serbian National Theatre in Novi Sad came on tour for the second time to Belgrade , leaving a strong positive impression on Prince Mihailo Obrenovic , who then made the decision to build a new and permanent building for the Belgrade Theatre . In agreement with the State Council, it was 12 March in 1860 that the building is built on state land in Istanbul Gate, where the day began demolition of old Turkish houses in the area. According to Duke's personal account, the building had to be completed by 15 October of the same year.
Prince Michael Jovan Djordjevic called in Serbia for establishing a permanent theater , which he accepted as a challenge to both honor and gave half of Novi Sad ensemble.
When the prince was killed on 29th of May , it suspended preparation for a while. However governorship wanted that everything that was initiated by the Prince of legacy brought to an end, and so Theatre Board was funded to build the building and established actor troops.
According to the project the Bulgarian Alexander, the building was finally completed in 1869, and the first performances were held on 10th November , "Posthumous fame of Prince Mihajlo", a play written by Djordje Maletic especially for the occasion .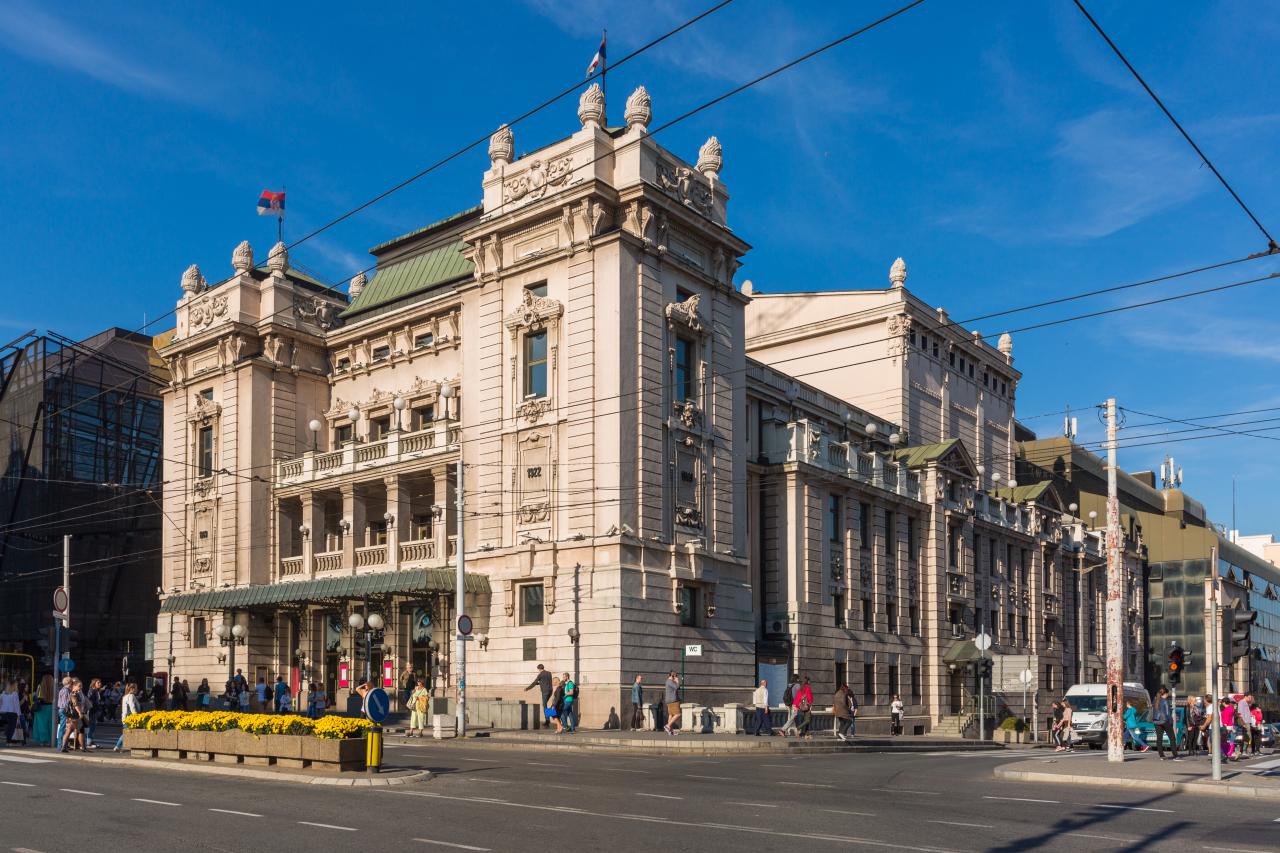 Foto: Pavle Kaplanec