Old Court
Look at map
(2 Dragoslav Jovanovic street)
During the period between 1881 up to 1884 this building on the corner of King Milan and Dragoslav Jovanovic with access to Nikola Pasic Square, was the residence of King Alexander I. Today it serves as the seat of the City of Belgrade.
The building was designed by Alexander Bulgarian in its original form, had two large domes with golden crowns. Because of the severe damage suffered by during both World Wars, it seems partly different. Some parts such as the palace chapel were completely destroyed and the other like a big staircase and throne halls were completely changed. Also a five-pointed star that adorned the main tower in the socialist period was replaced by the gift of Belgrade jewelers, gold-plated double-headed eagle, during a demonstration 1996-7.
In addition to its main function as the official royal residence , the palace had other purposes. In 1919 and 1920 the Parliament of the Kingdom of Serbs , Croats and Slovenes convened here, and was used to organize official receptions and state functions .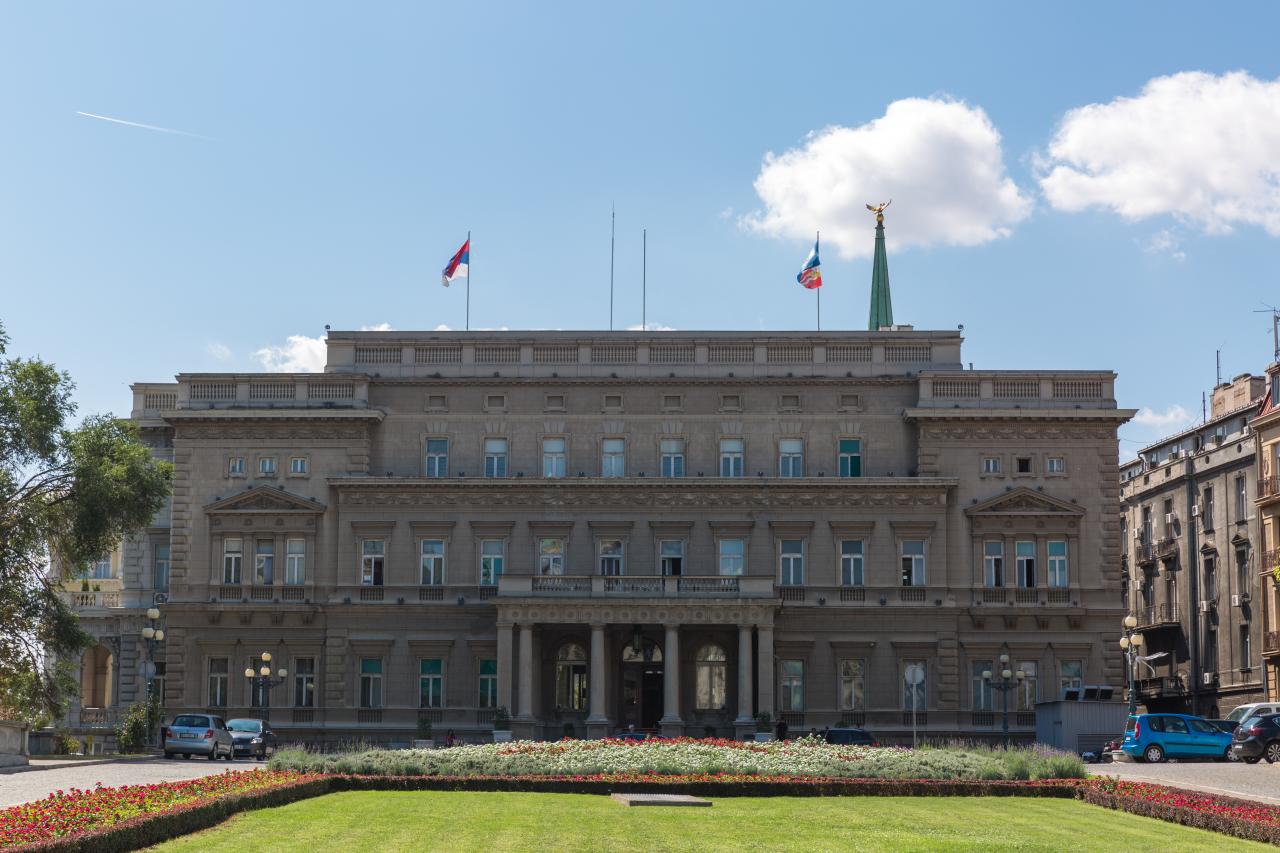 Foto: Pavle Kaplanec