The building of hotel "Moscow" ( Rossi Palace )
Look at map
(1 Balkan street)
Before the building became one of Belgrade's most famous hotels and meeting placse in the square Terazije , it was known as the Palace Rossi , owned by the Rossi insurance company in Belgrade. The construction was started in the spring in 1905 and the opening ceremony was followed on 14th of January in 1908. At that time Rossi Palace was considered to be the largest private building in the Kingdom of Serbia, only a hundred meters from the Royal Palace.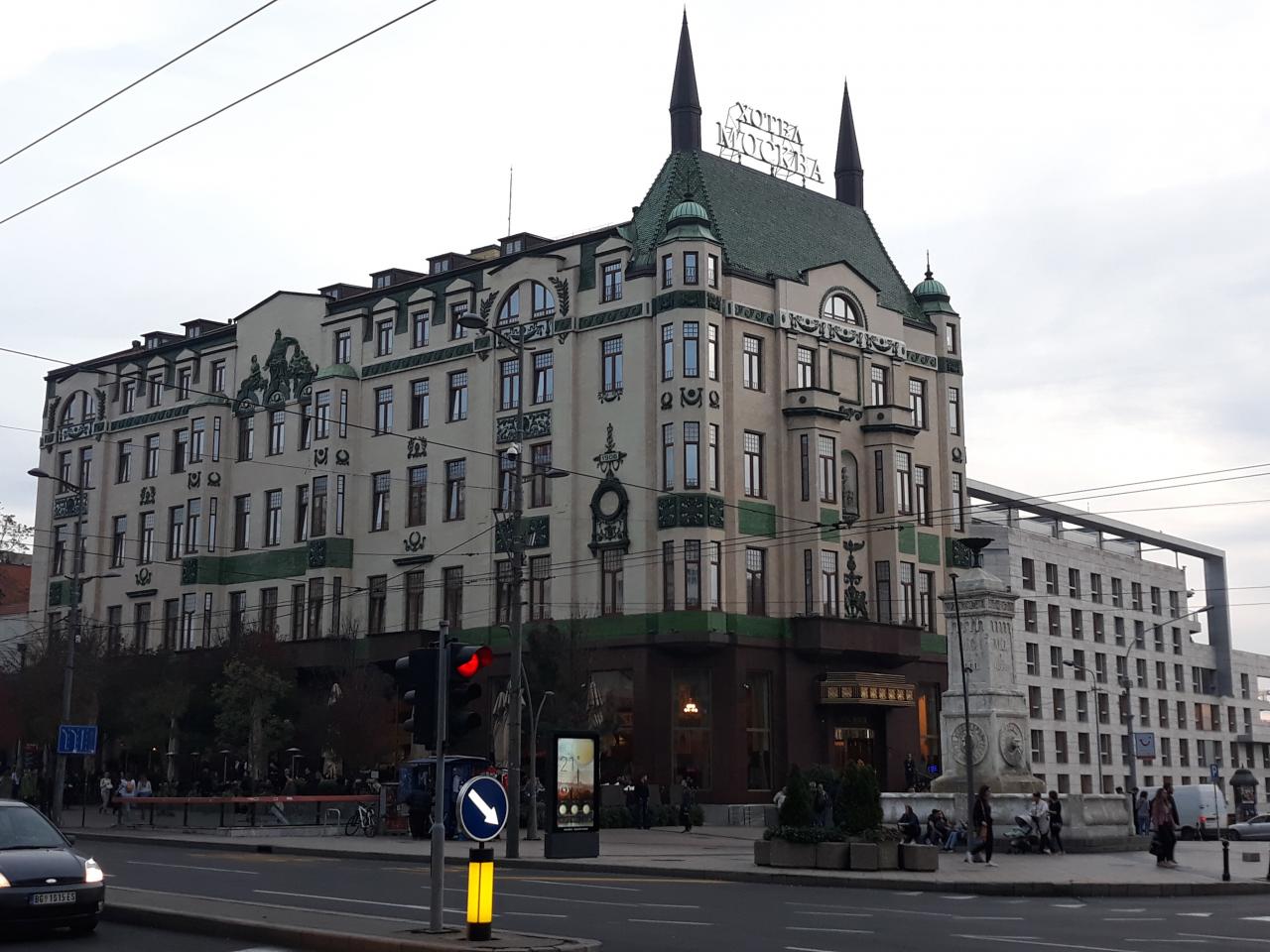 Foto: 011info

The person who came up with of the idea of building was Svetozar Vukadinovic, then director of the Serbian shipping company and owner of the inn "Greater Serbia." He took a trip to Russia in order to find an insurance company that would build a luxury building on his property. The Director of "Rossi " company , Roman Ivanovich Poicl agreed to the idea and launched the competition in 1905 for the architect to work on the building. The winner was the Zagreb architect Viktor Kovacic , and in second place was John Ilikić . However, despite the competition results, the government decided to support Ilikic's project, not Kovacic's .
The construction started soon enough, in March in 1905, and then continued until in 1908, when two-part grand opening took place. The first was on the day of the Serbian New Year 14 January in 1908, when King Peter I of Yugoslavia opened the palace and its restaurant "Moscow", accompanied by the orchestra of the court . Three days later, on 17 January in 1908, the opening ceremony was repeated with joy and a concert of the Royal Guards . The palace was located hotel, restaurant, coffee shop, flats for rent and office Belgrade branch of the insurance company Rossi, of whose directors was set Svetozar Vukadinovic .